Axios Austin
February 02, 2023
Thanks for joining us on this chilly Thursday.
☔️ Today's weather: Things are warming up! High of 42 with morning showers likely.
⚡️ Sounds like: Arcade Fire's "Neighborhood #3 (Power Out)," as performed on Austin City Limits.
🚨 Situational awareness: Power may be out in some areas of the city through Friday evening as trees and branches continue to topple utility lines, Austin Energy officials reported last night, per Austin City Council member Paige Ellis.
Today's newsletter is 645 words — a 2.5-minute read.
1 big thing: Hundreds of thousands lose power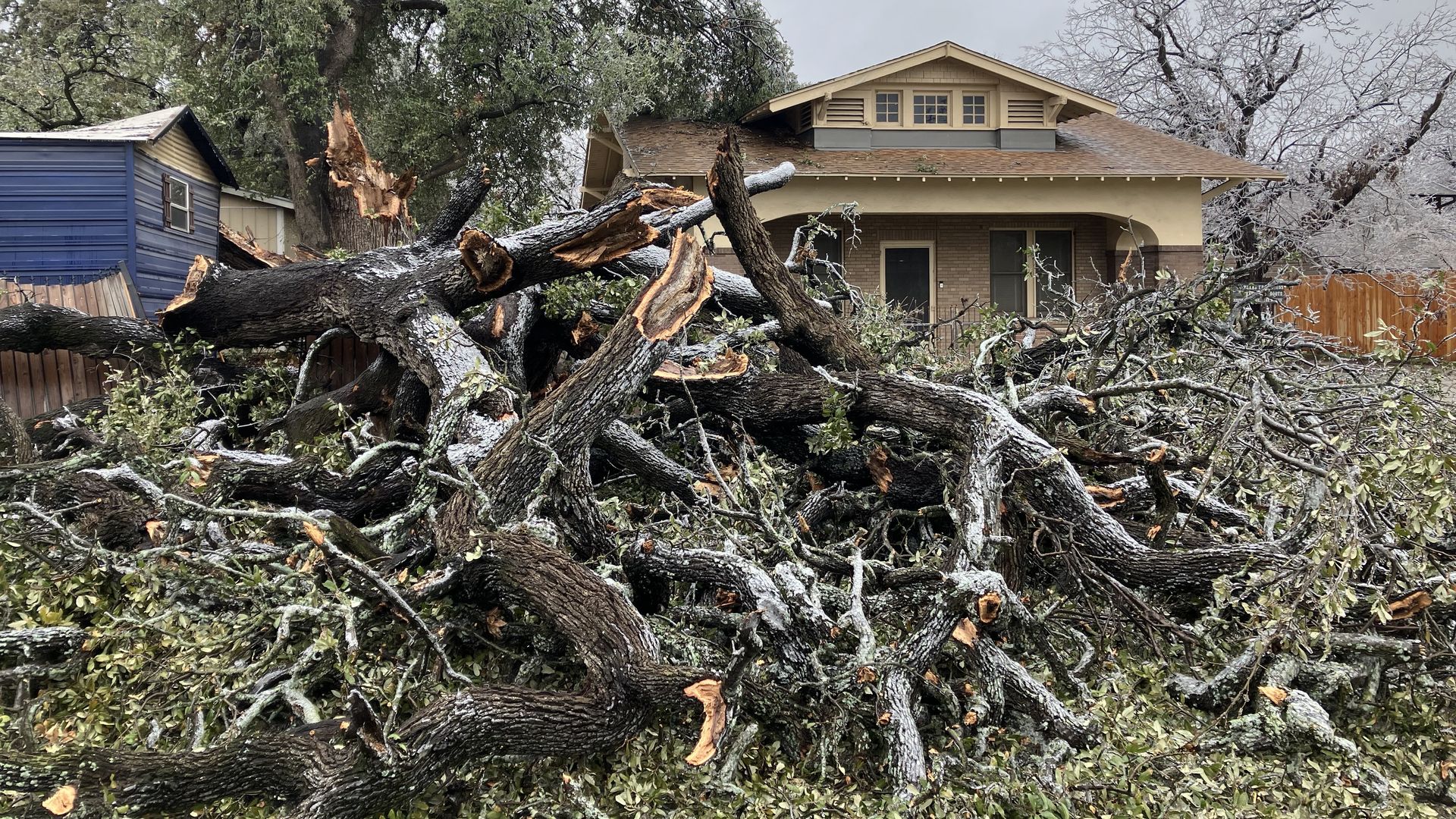 Roads and trees are beginning to thaw, but this week's winter storm again pushed the city to the brink.
The big picture: Unlike the 2021 edition, temperatures in the Austin metro hovered near freezing and residential outages were localized, rather than part of bigger problems with the state's grid.
Yes, but: As many as 28% of Austin Energy customers — or more than 155,910 homes — were still without power as of 6am this morning as ice coated power lines and downed tree limbs.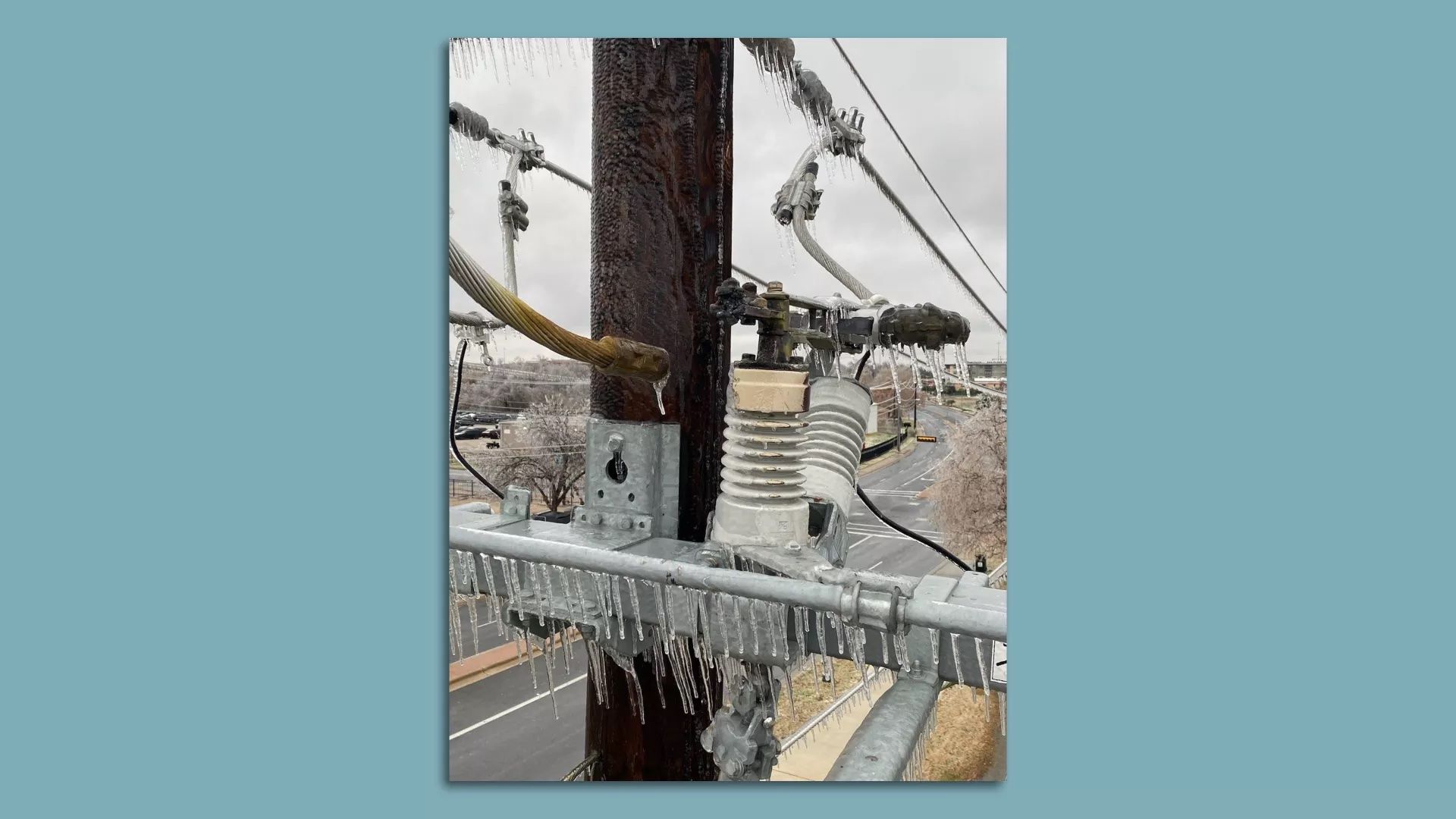 What they're saying: "Restoration efforts have been slow due to consistently freezing temperatures and accumulating ice," Austin Energy general manager Jackie Sargent told city officials last night.
Zoom out: At least seven people in Texas have died and more than 391,000 customers lack power statewide, most along a swath from San Antonio northeast to Paris.
The combination of moisture from the Gulf of Mexico and Arctic air spilling south from Canada resulted in a long-duration ice storm for millions of people across at least eight states, Axios' Andrew Freedman reports.
Why it matters: This week's storm, which rolled in late Monday, was the latest test of the state's power grid and local utilities.
During 2021's winter storm, widespread grid outages left millions of Texans without power and Austin went under a citywide water boil notice.
Officials attributed nearly 250 deaths across Texas to the freeze, though the actual number was likely higher.
What's next: The sound of chainsaws will be ubiquitous in Austin neighborhoods for days to come as residents clear downed tree branches.
2. How to whack ice off your tree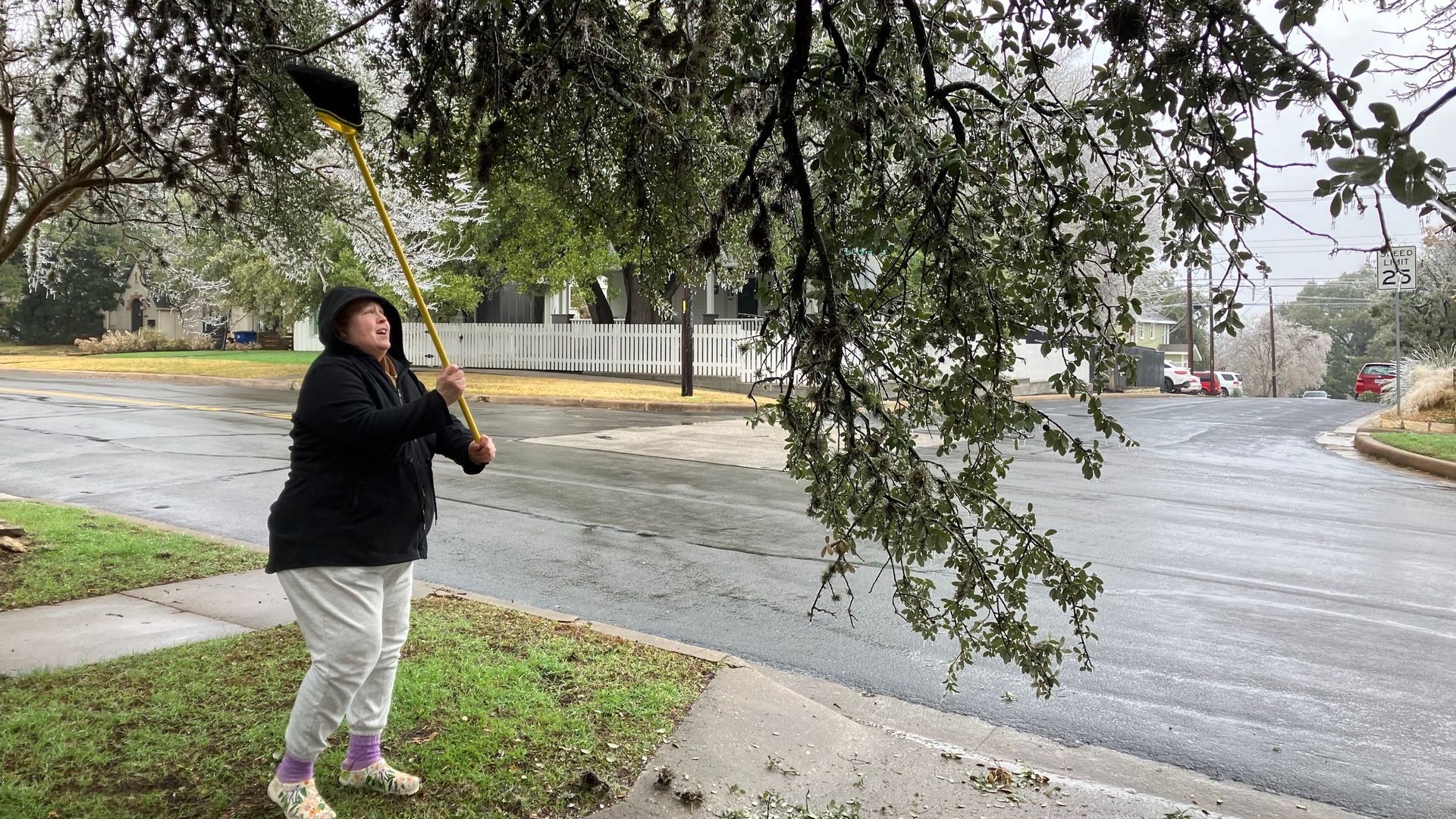 Suppose your iced-over tree were preventing you from exiting your house for safer terrain.
That was the problem Wendy Ogle was facing midday Wednesday at her Travis Heights house.
Having gone without power for three hours, she had to clear her driveway of a live oak limb, laden with ice, that was blocking her exit.
What she did: Grabbed a broom and beat the hell out of the tree.
Ice flaked off and — slowly but surely — the branch started rising, inch by inch.
Context: Ogle has lived in Austin since 1990, but grew up in Rochester, N.Y., so she knows a thing or two about managing winter conditions.
Inside her home, she tells Axios, were pots of water she had boiled and a thermos full of pork stew.
What they're saying: "This is why we need underground utilities," Ogle told Axios, between whacks. "Above-ground is ugly and — look here — this is why I'm beating my tree."
3. 🤠 The Roundup: Wrangling the news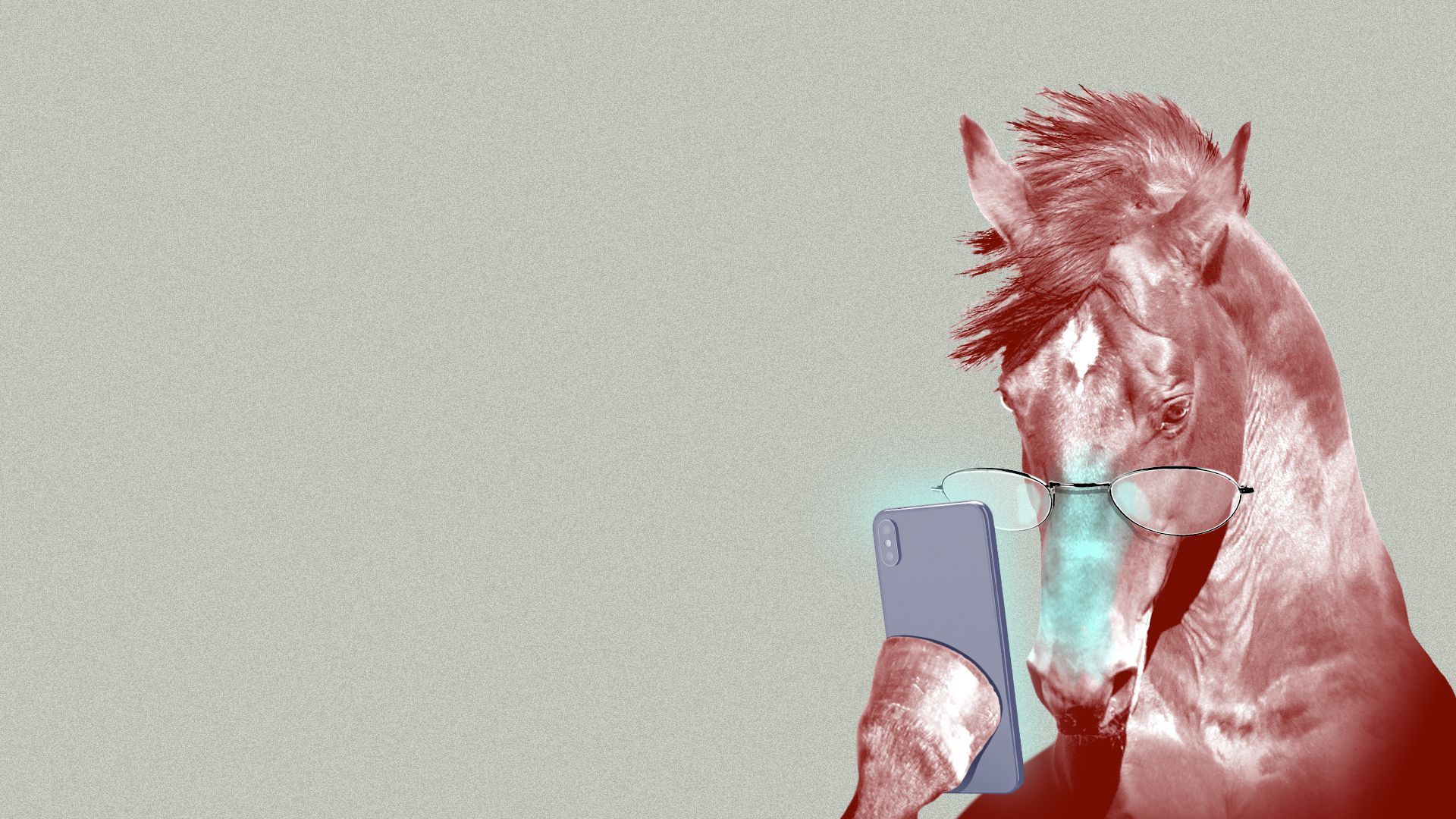 🚔 A sheriff's deputy was taken to the hospital after he was hit by an 18-wheeler in southeastern Travis County. He is expected to survive, officials say. (KXAN)
🛒 H-E-B topped Amazon as best grocery retailer in the U.S. in the sixth annual Dunnhumby Retailer Preference Index. (Chain Store Age)
💧 Federal environmental regulators are investigating claims that Texas is not doing enough to safeguard its water and air quality. (Houston Chronicle 🔒)
🍔 DoorDash, the food delivery service, suspended its operations in Austin on Wednesday over dangerous road conditions. (Fox7 Austin)
4. Awesomely weird weather graphic du jour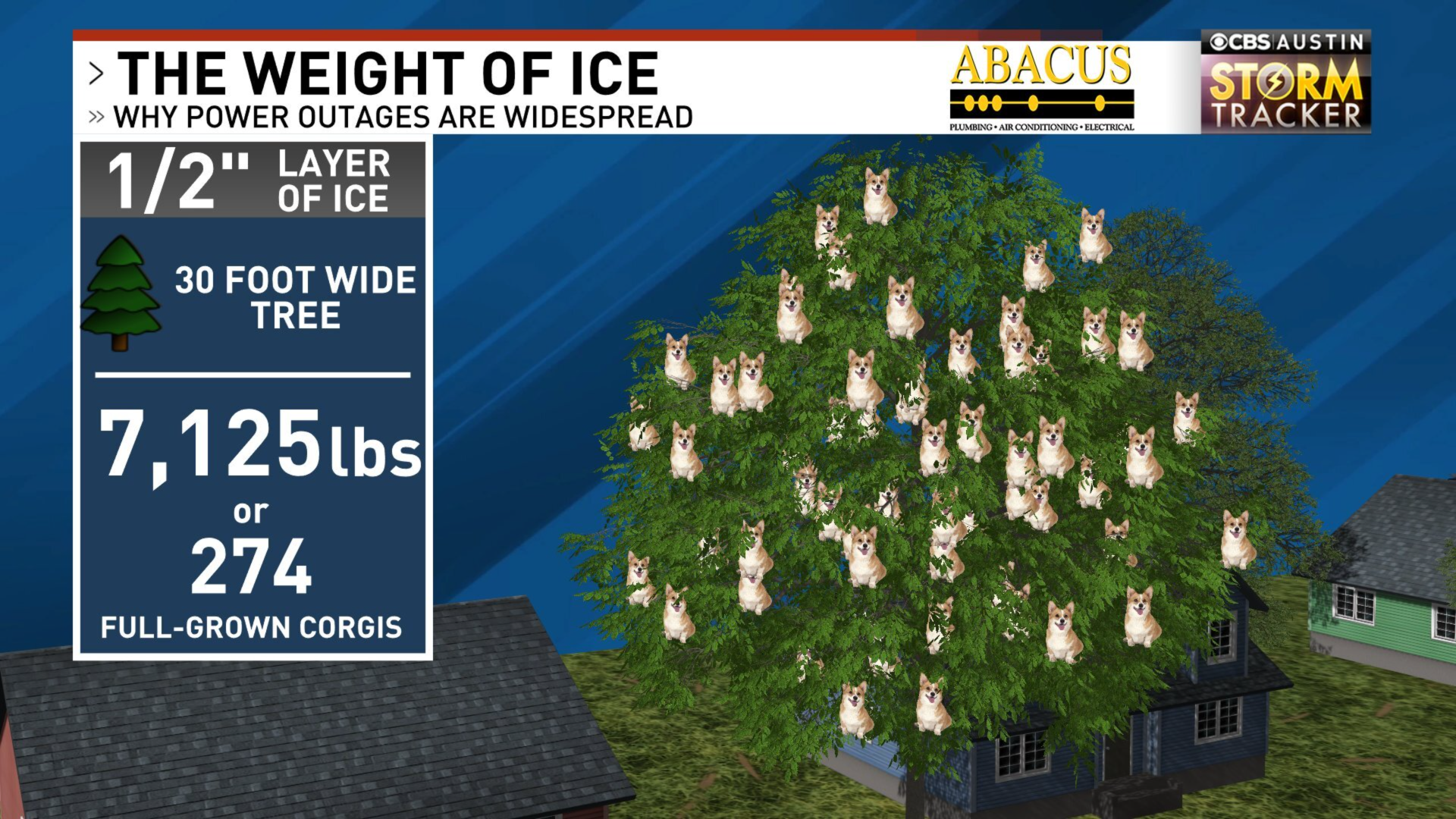 💭 Our thought bubble: Thanks to this CBS Austin graphic, we now know that half an inch of ice on a 30-foot-wide tree is equivalent to 274 full-grown corgis — or 712 of Nicole's cat, Tex.
A new career is waiting for you
5. Photos to go: A frozen city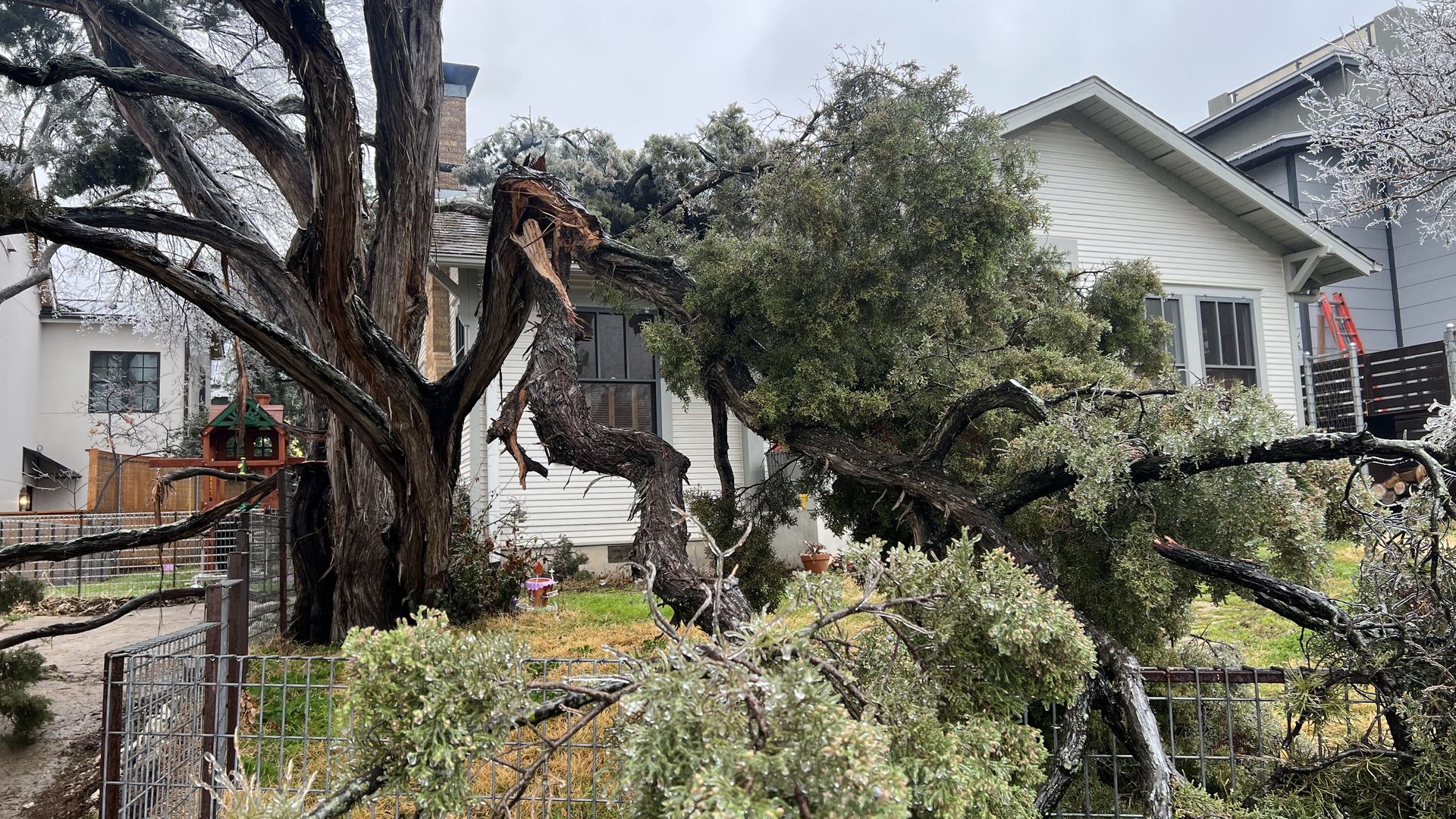 News flash: It's been pretty dang cold.
The big picture: Ice toppled trees onto roads and homes across Central Texas on Wednesday.
We snapped photos around town — showing a very frozen Austin.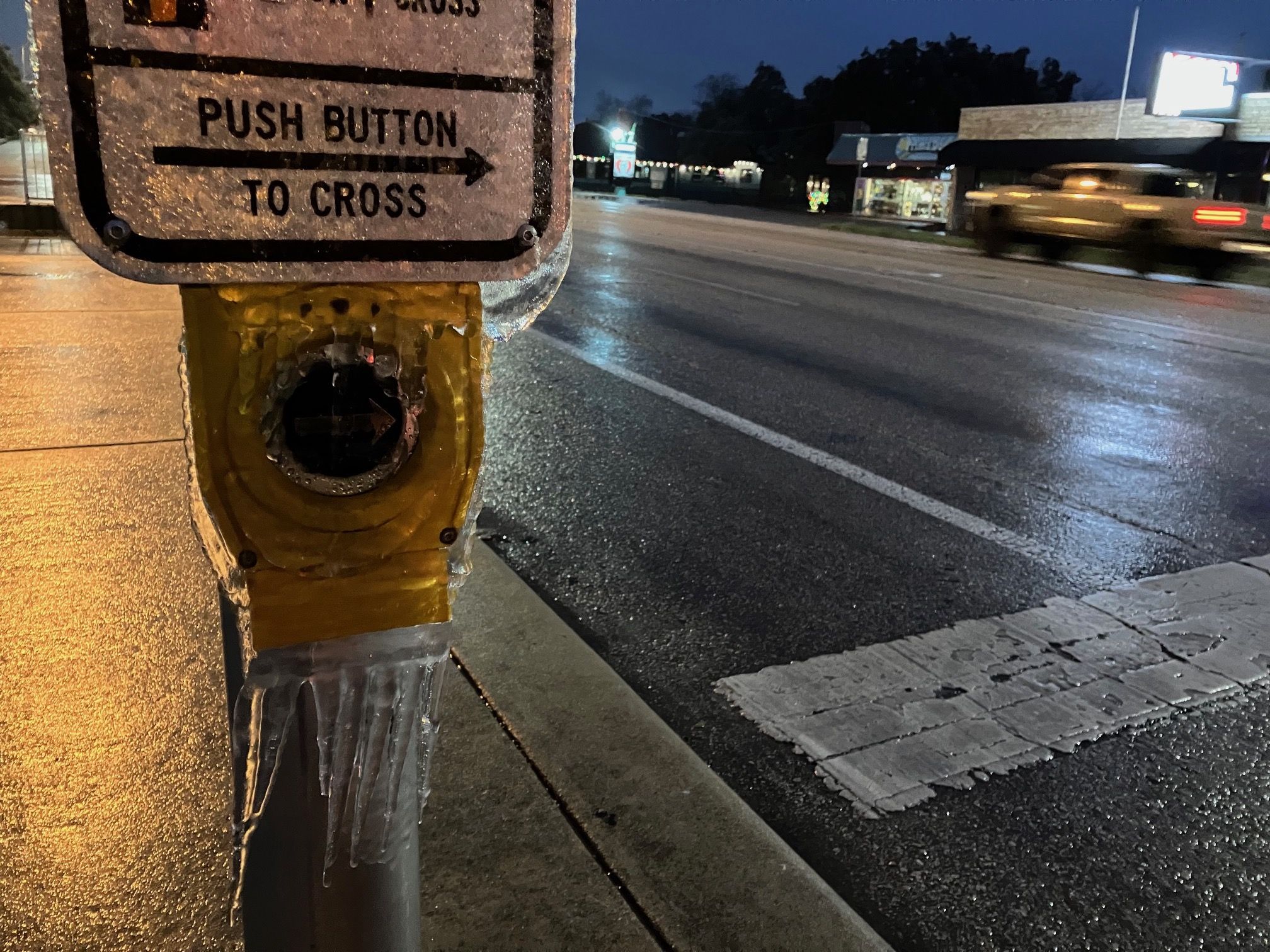 The bottom line: We hope this newsletter finds you and your loved ones safe and warm.
Thanks to Bob Gee for editing and Kate Sommers-Dawes and Keely Bastow for copy editing this newsletter.
❄️ Asher is reading this perfect ice storm poem.
😍 Nicole can't wait to see Beyoncé in Dallas, two days before her birthday!
We're sorry you can't crumple up this newsletter and use it as fire starter.