Axios Austin
March 21, 2023
It's Tuesday.
☔️ Today's weather: A 30% chance of showers. Windy and cloudy with a high near 73°.
Situational awareness: Axios' second annual What's Next Summit is right around the corner — on March 29 in Washington, D.C.!
You can tune in via livestream alongside topline newsmakers as we explore the important issues, trends and technologies that will revolutionize our future.
Thank you to our members for supporting our newsroom! Join them.
Today's newsletter is 900 words — a 3.5-minute read.
1 big thing: Expanding EVs in Austin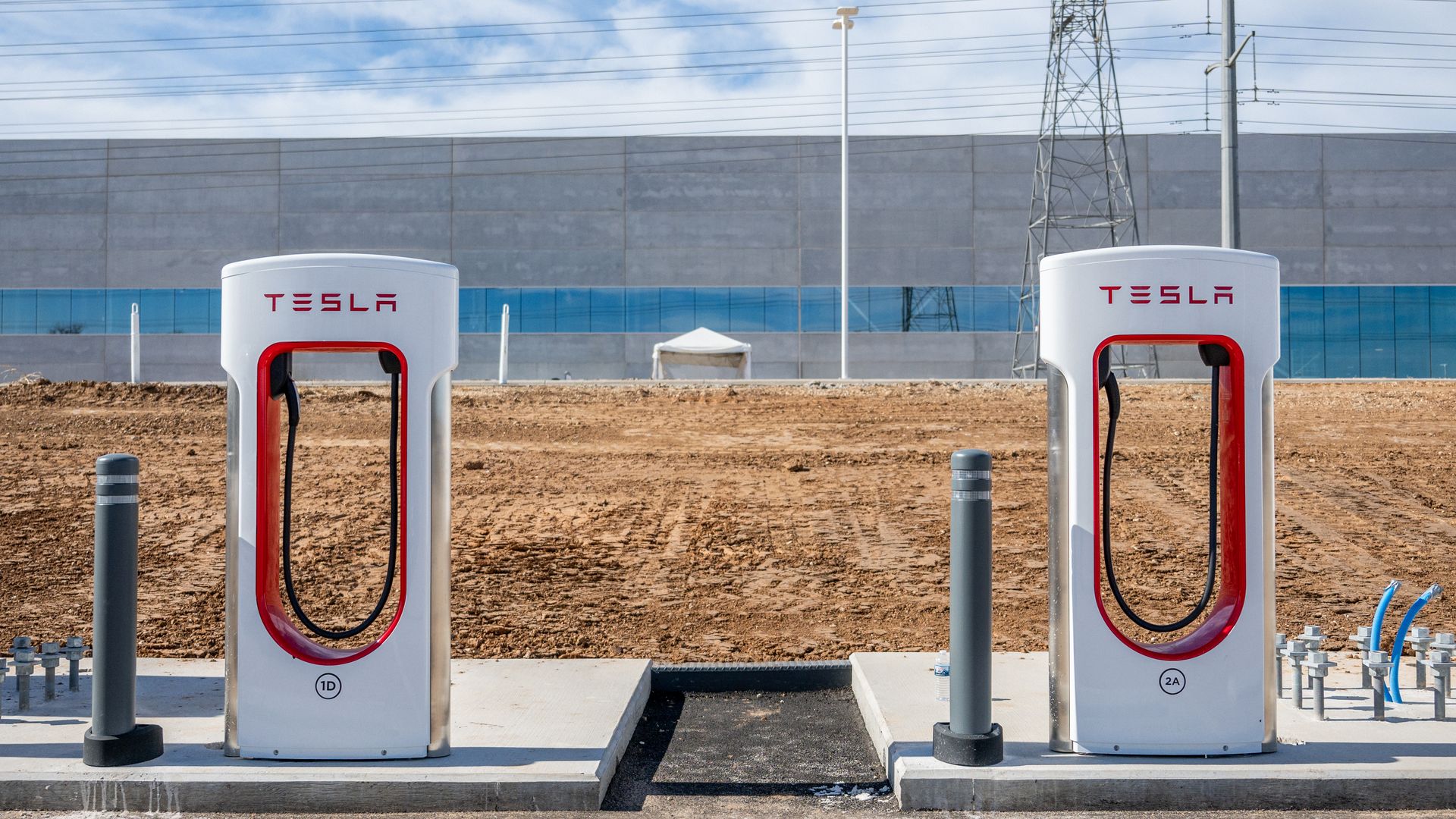 An electric vehicle charging station is coming to a corner near you.
The big picture: Momentum is high — but obstacles are plentiful — from the price of urban real estate to outdated zoning rules, observes Axios' Jennifer A. Kingson.
Why it matters: Ubiquitous coverage could coax more city dwellers to buy EVs, helping reduce vehicle emissions.
Placing chargers in low- and moderate-income neighborhoods could improve access for all drivers.
Zoom in: The Austin City Council this month ordered the city manager to develop a plan for the equitable distribution of public charging stations.
The council resolution notes that the greater Austin area could qualify for $20 million in federal charging station money.
Stations can cost as much as $100,000 each, Austin Energy utility strategist Cameron Freberg tells Axios, depending on the speed of their charge.
Of note: Austin ranks top among Texas cities for its efforts to promote electric vehicles, per the advocacy group Environment Texas.
What they're saying: "Making charging stations … more accessible throughout the city might nudge people who may be on the fence about electric vehicles to make the switch," Council Member Leslie Pool, who represents parts of North Austin, said in a statement.
"The major push is likely to come from private companies and investment," Freberg says, with new apartment buildings adding stations as well as infrastructure companies like Electrify America.
Plus: Officials at Austin-based Tesla announced in February, in concert with the White House, that they will make the company's extensive charging network available to drivers of other brands.
The bottom line: Austin Energy keeps a handy tally of electric vehicle freebies — from a $7,500 federal tax credit for the purchase of an EV to a $1,200 Austin Energy home charging station rebate.
2. Mapped: Austin EV charging stations
The city of Austin has a goal of having electric vehicles contribute 40% of all vehicle miles logged by 2030.
Making that leap could mean jumping from the roughly 1,500 public charging stations currently in Austin to 37,000 stations overall.
Austin had only about 100 stations a decade ago.
What they're saying: "Not driving a car is the best option for climate change, but cars are currently somewhat necessary in Austin," per a September update to the city's Climate Equity Plan.
3. 🤠 The Roundup: Wrangling the news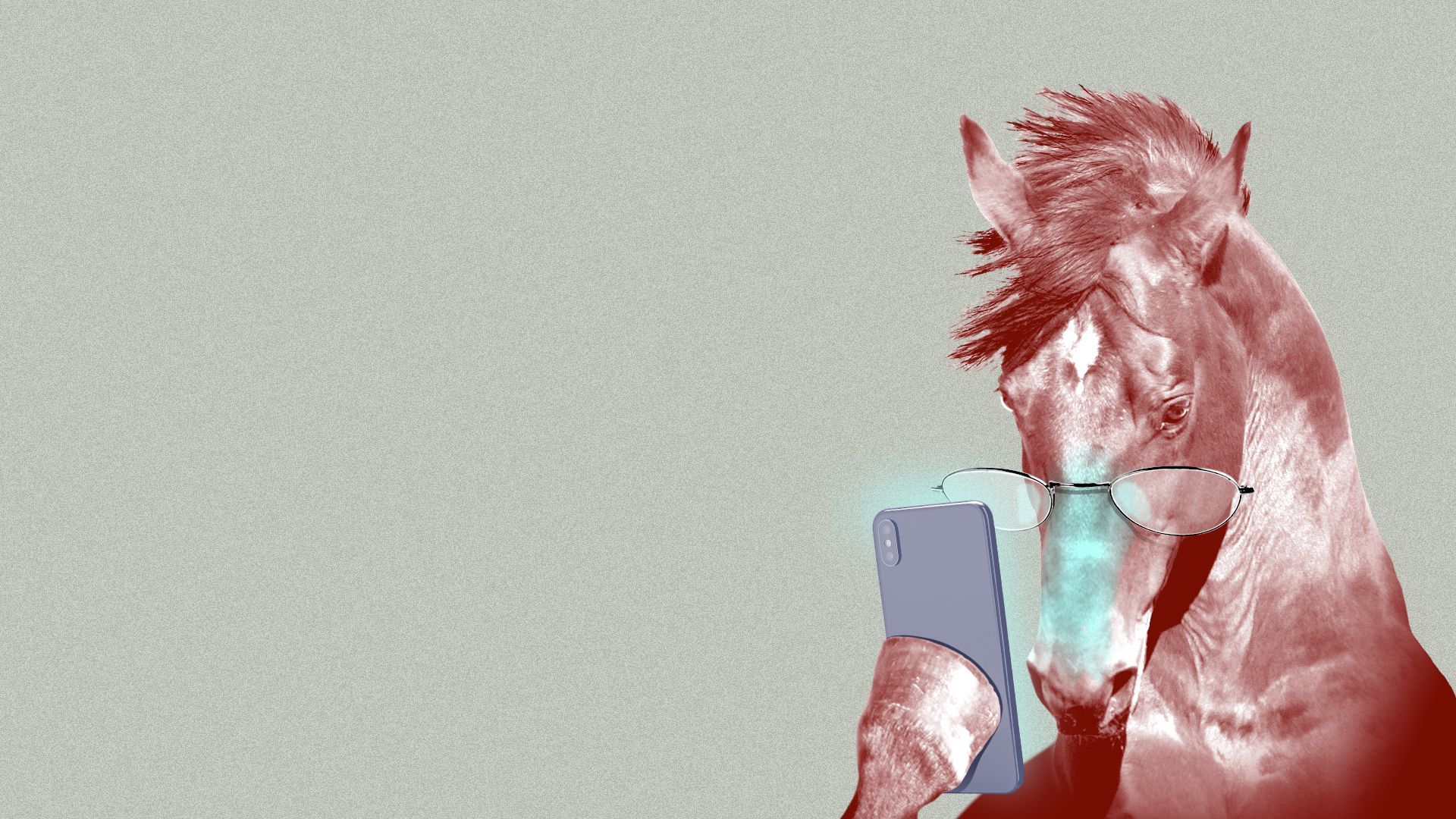 🦇 The Animal Advisory Commission recommended that Austin hire a bat biologist, known as a chiropterologist, in hopes of preserving the 1.5 million bats under the Ann Richards Congress Avenue Bridge. (KUT)
🏀 The University of Texas women's basketball team was eliminated from NCAA tournament Monday, falling 73-51 to Louisville. (KXAN)
💰 New faculty members at the University of Texas say they are struggling to afford Austin's cost of living. (Austin American-Statesman 🔒)
4. ⭐️ America is becoming more Texan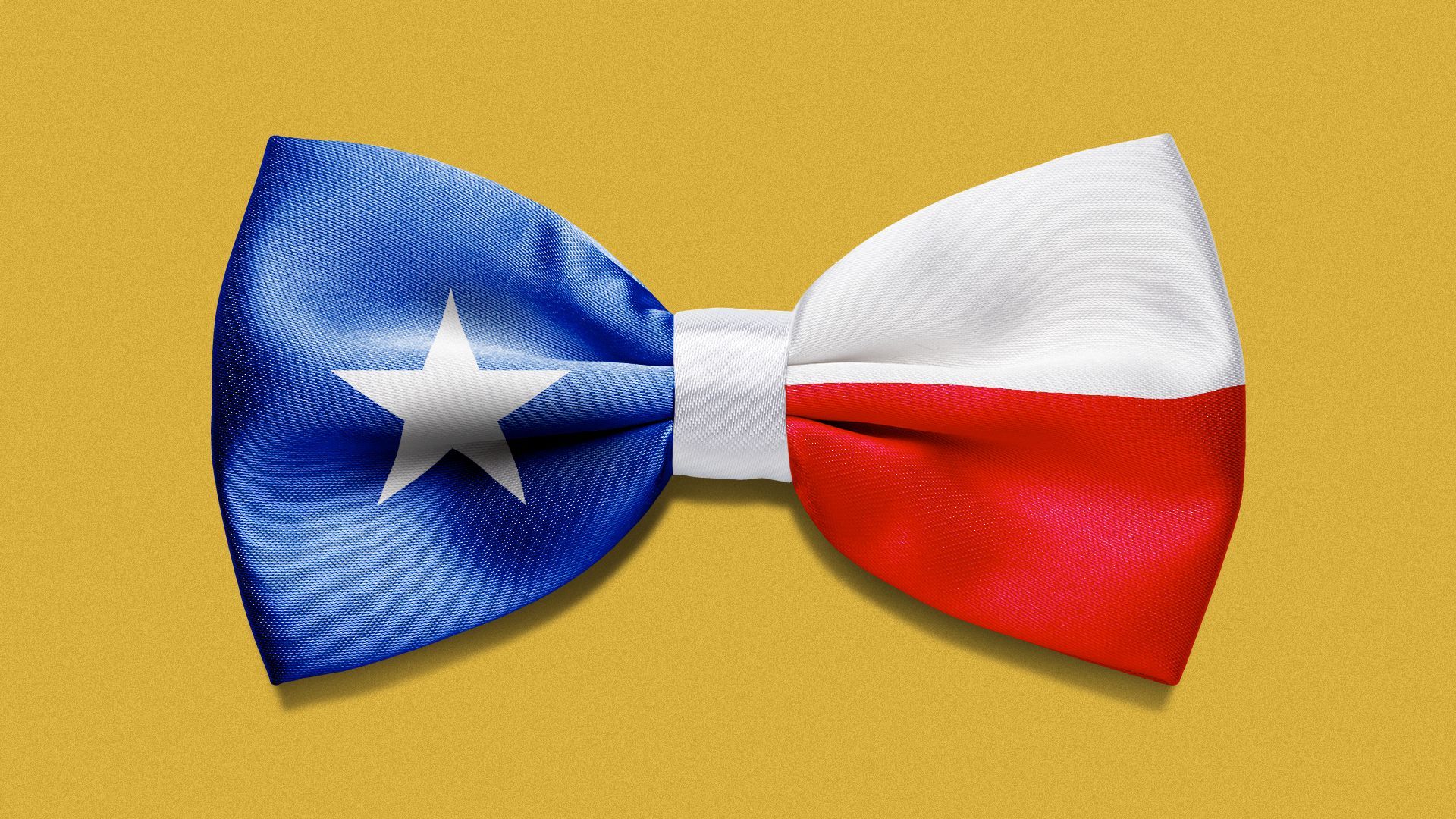 Non-Texans can hate on us all they want, but they'll have to accept that our country is becoming more and more Texan every day.
At least that's what a magazine based in London says.
Driving the news: The Economist published two stories last week examining Texas' booming population and economy to show how "Texas keeps getting bigger."
State of play: Gov. Greg Abbott has repeatedly made headlines for his views on immigration — and for sending busloads of migrants to Democratic states — but that hasn't deterred many companies and people from moving to Texas.
Texas' population grew by almost 20% from 2010 to 2021. Its economy grew by 39%, 1.5 times faster than the national economy, per the Economist.
Why it matters: Other states can take lessons from Texas on how to run a lean government and attract outsiders through business incentives and no state income tax.
The state has also diversified its economy vastly since the oil bust of the 1980s, enabling its major cities to specialize in different areas of the economy.
Austin has become a tech hot spot, Houston is known for its oil and gas, and Dallas is a financial hub.
Yes, but: It's too soon to tell if Texas' divisive take on abortion or LGBTQ+ rights will make a long-term difference to its growth.
Take your career to the next level
5. 🇭🇺 Go Hungarian next time you're at Ikea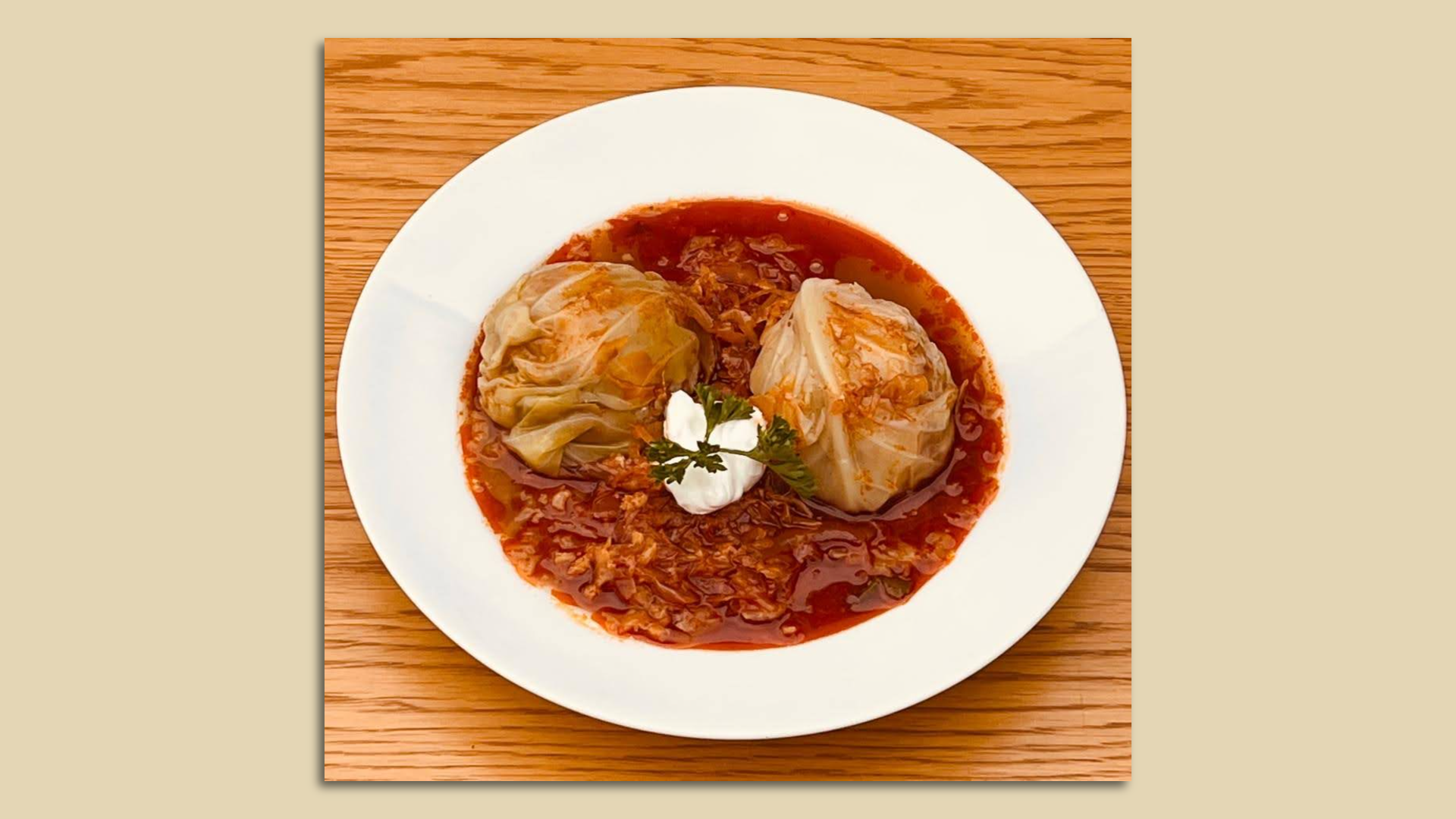 👋 Asher here.
On a trip to the Round Rock Ikea recently — who isn't always on the hunt for a good convertible sofa? — I stopped by Galambos Family Hungarian Food, a trailer tucked into the nearby outlet malls.
The big picture: Turns out the best stuffed cabbage in Central Texas is by the parking lot of a Calvin Klein discount store.
A hefty, tomato-y, piping hot helping of the fall-apart cabbage, stuffed with beef and rice, topped off with a dollop of sour cream, is the star at this authentic, unpretentious joint.
Also terrific: The homemade, chorizo-like sausage, made of ground pork shoulder. Thick, juicy and chewy — in the very best way.
They also serve a spiral-cut, strung-out, deep-fried potato on a tall skewer, better than any french fry you've ever eaten.
What they're saying: "Everything we make is from homemade recipes from our parents," Kati Galambos, who runs the trailer with her husband Tibor, tells Axios.
"Part of our service is to create a relaxed and family friendly environment, where all you need to do is enjoy the flavors from another part of the world," she says.
Bottom line: Next time you're heading to Ikea, eschew the meatballs.
If you go: Galambos, open Thursday through Monday, is located on the west side of the Round Rock Premium Outlets, at 4401 North Interstate 35. Check website for hours.
Thanks to Bob Gee for editing and Kate Sommers-Dawes and Keely Bastow for copy editing this newsletter.
🍒 Asher is lucky his mother-in-law makes a terrific Hungarian cold cherry soup.
📺 Nicole highly recommends trying out this streaming optimizer tool from Axios' data viz team.