Axios Austin
January 27, 2023
Happy Friday!
☀️ Today's weather: Beautiful sunny skies with a high near 62.
🎂Happy birthday to our Axios Austin member Mindi Miller!
Situational awareness: Claudio Reyna has stepped down as sporting director of Austin FC, but will remain an adviser with the club.
Today's newsletter is 898 words — a 3.5-minute read.
1 big thing: City set to count homeless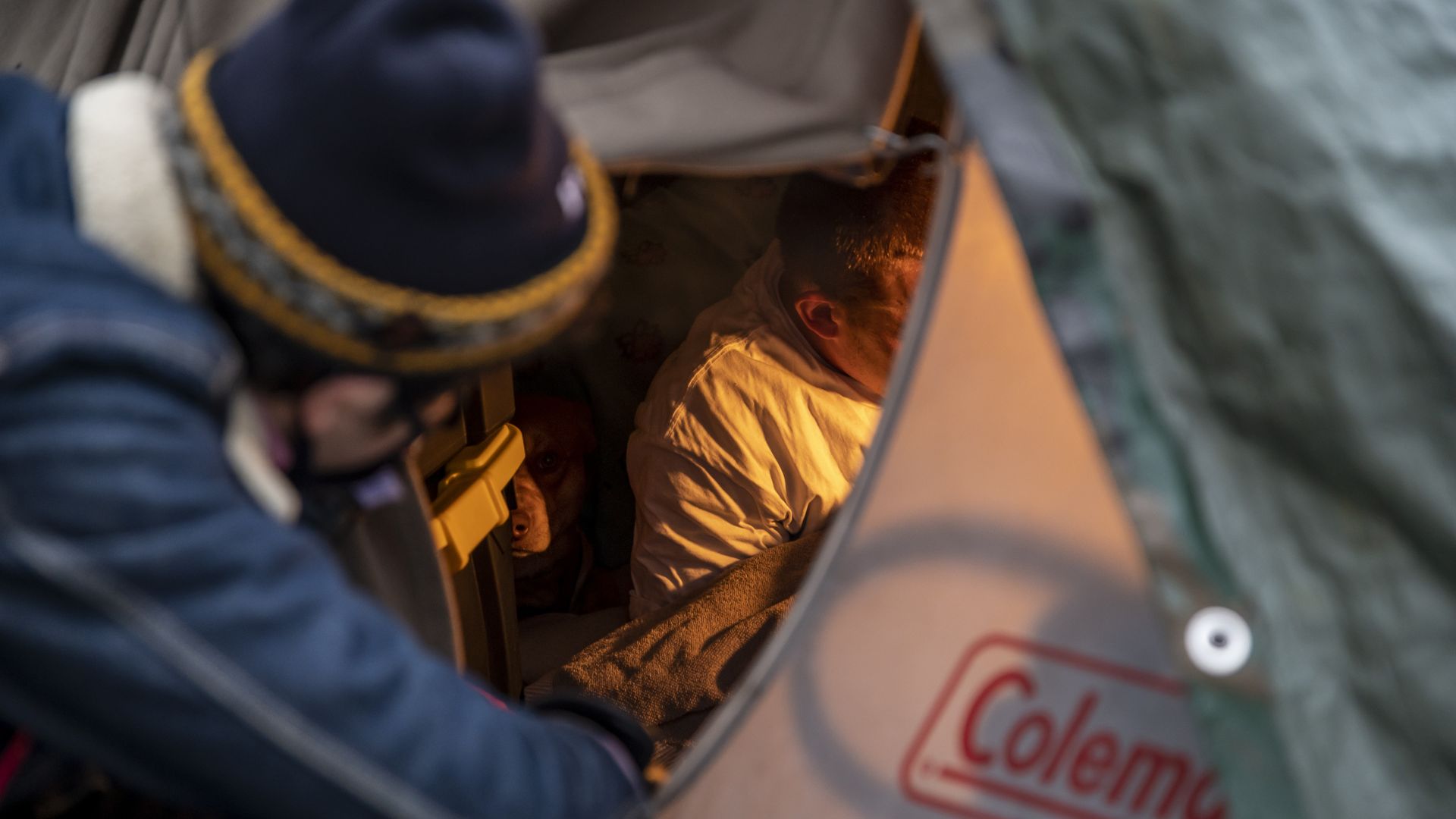 Austin nonprofit Ending Community Homelessness Coalition, or ECHO, is preparing for the area's first count of the local homeless population in three years.
Why it matters: The results of the annual count will show whether city strategies to create more shelter space and build housing units are making a dent in the Austin homeless population, which has climbed with the city's overall population growth.
The count, which is required by the U.S. Department of Housing and Urban Development, helps determine how much federal funding the county receives for housing-related programs. It also informs local strategic planning to address homelessness.
Yes, but: ECHO is roughly 400 volunteers short of its 1,000-person goal.
It's doable but not ideal, a spokesperson for the group told Axios.
The point-in-time count requires volunteers to travel on foot overnight to find people sleeping in tents, cars and other places not meant for human habitation.
The big picture: The pandemic and a volunteer shortage canceled previous counts of both sheltered and unsheltered people experiencing homelessness.
By the numbers: A rough estimate from ECHO found that at least 4,611 people were without a home in Travis County on a single day in October 2022 — tallied using the number of requests for housing and medical services.
The group also estimates that the number of people without housing has grown 7.4% in Travis County since 2019, but the point-in-time count will provide a more accurate reflection of the change.
Reality check: ECHO and other advocacy groups agree the survey is an imperfect tool, largely believed to undercount the number of people experiencing homelessness.
How to volunteer: Volunteers should be comfortable walking several miles on their shift, complete a 2-hour mandatory training and expect to spend roughly five hours volunteering on the night of the count.
2. Social services tech workers want to unionize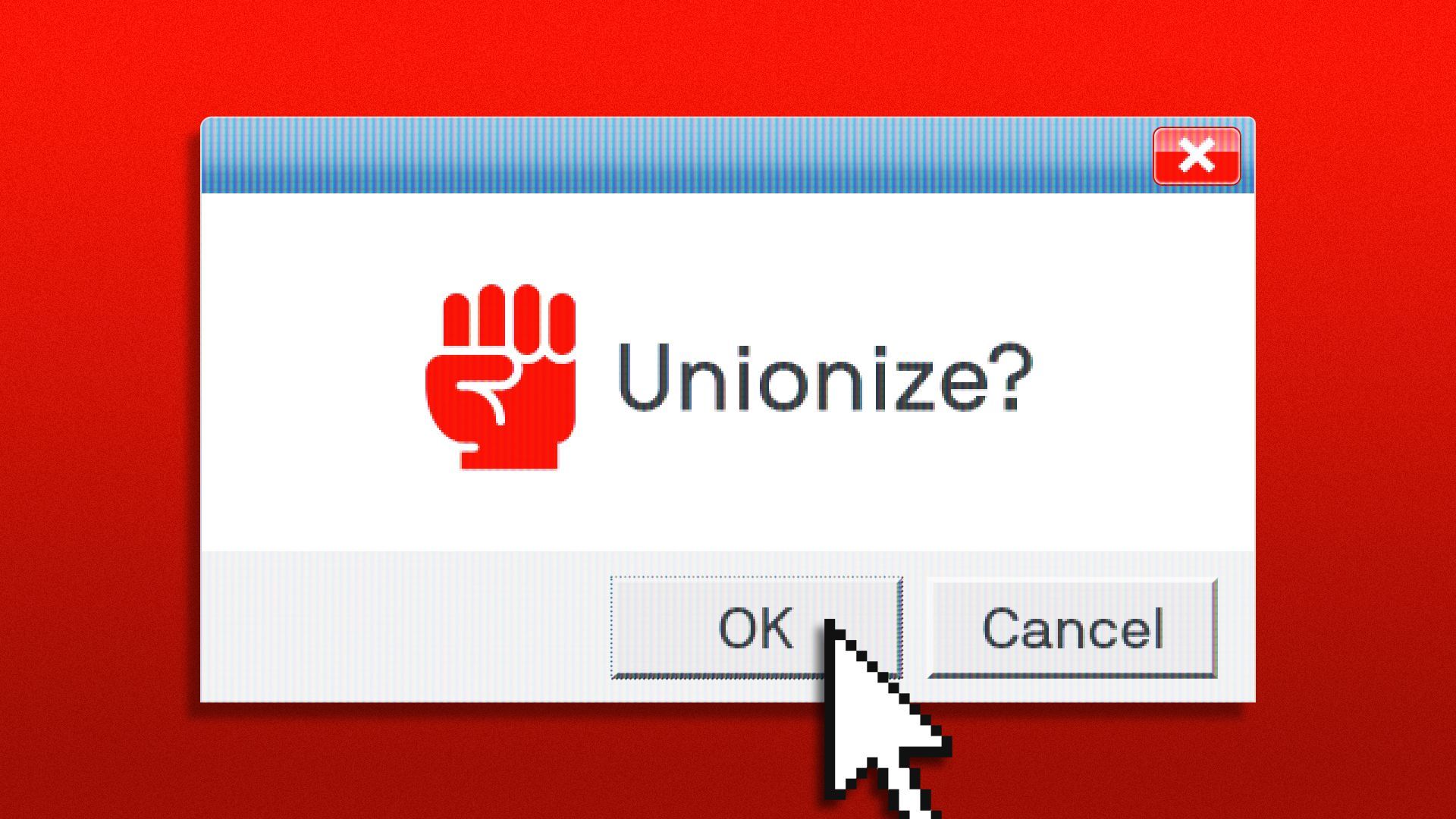 Workers at an Austin tech company dedicated to connecting those in need with social welfare services are trying to unionize.
Why it matters: The union effort reflects worker unrest amid a wave of layoffs in the tech industry.
Driving the news: More than 150 employees at the company Findhelp — including engineers, business analysts and production support workers — have filed for a National Labor Relations Board union election, per a press release this week from the group.
What they want: The workers aim to compel management to address what they consider internal pay inequities, unequal return-to-work office policies and overbearing workplace monitoring software, according to Keith Young, a company software engineer who is part of the union organizing committee.
Of note: Findhelp, previously known as Aunt Bertha, is a free online platform that aims to make it easy for anyone in the U.S. to find and apply for government and nonprofit help for housing, transportation, education, food and legal matters.
"Originally it was a play on Uncle Sam — Aunt Bertha picks up where Uncle Sam leaves off," company founder and CEO Erine Gray told TEDBlog in 2014.
What they're saying: Findhelp employees are pursuing a collective bargaining agreement that "sets up a model in the tech industry for what the modern workplace could look like," Young tells Axios.
The other side: In a statement, Gray warned of "the impact of unions on start-up businesses."
"We look forward to making our case to our colleagues that a direct relationship is best," he said.
3. 🤠 The Roundup: Wrangling the news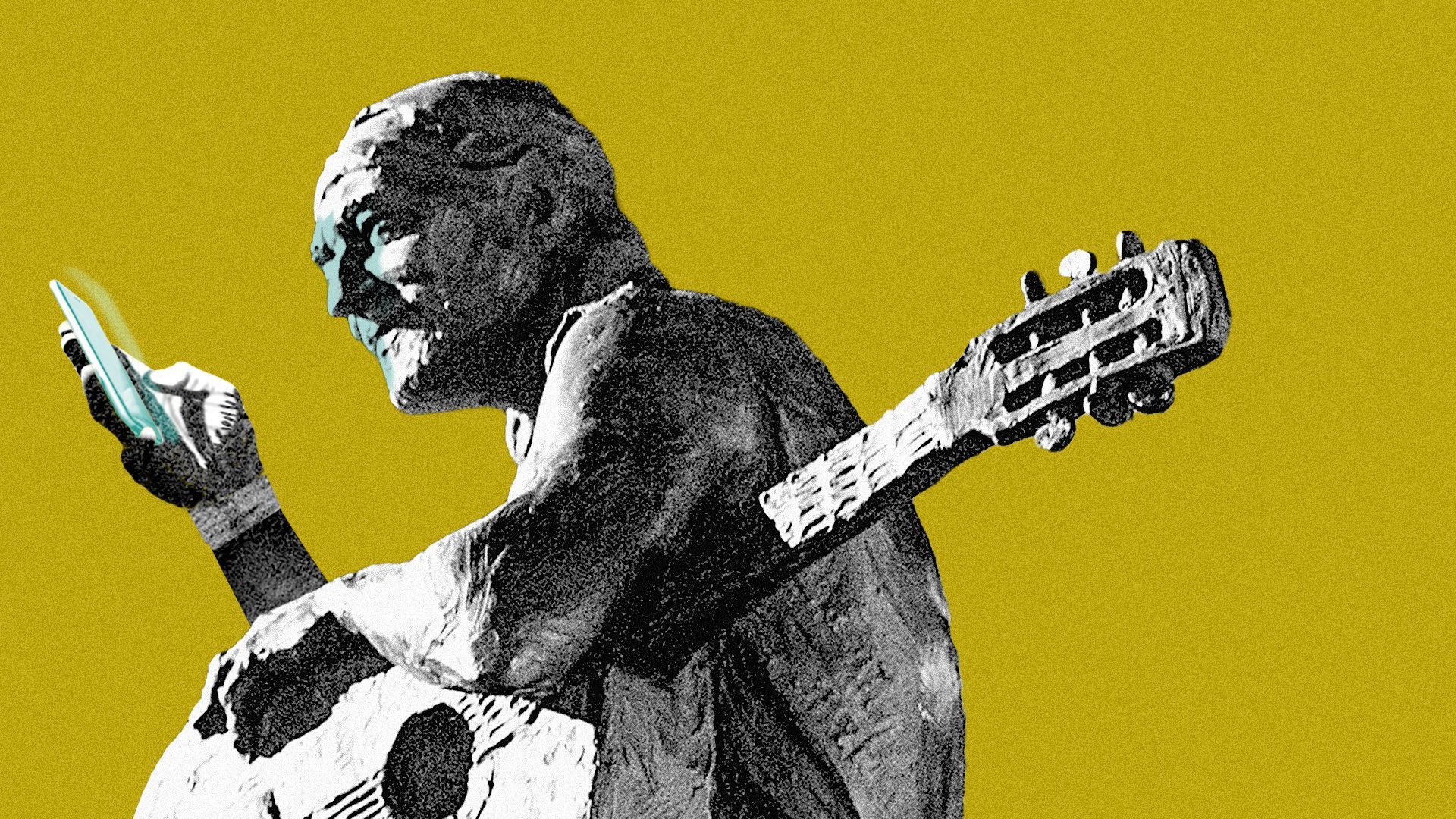 🏥 Blue Cross Blue Shield and Ascension struck a deal that allows thousands of Central Texans to keep their health care plans intact. (KUT)
🚒 More than 15 storage units were damaged by a large fire in South Austin on Thursday. (CBS Austin)
🚨 Mission Accomplished, an Austin nonprofit that provides laundry services to people experiencing homelessness, said its truck was stolen. (KXAN)
The Austin police chief won't discipline officers involved in the fatal shooting of a driver while his baby was in the backseat. (Austin American-Statesman)
4. 🎵 Your weekend lineup
🎨 Find original works and prints from atxGALS, a local women and nonbinary artist collective, at the Cathedral's January open house from 7-10pm tonight.
🍺 Spend the afternoon in San Marcos with music, games and cold beers from New Belgium at the Fat Tire Alternatively Powered Block Party from 2-5pm Saturday.
🛍️ Get inked at the Star of Texas Tattoo Art Revival Festival from Friday to Sunday at the Palmer Events Center. Book appointments in advance or just stop by to see the tattoo of the day contests, burlesque shows and special appearances from comic book artists and more.
🧧 Celebrate the Year of the Rabbit on Saturday at East Austin dessert shop OMG Squee's three-year anniversary and Lunar New Year party Saturday with free drinks, music and an APPI-vendor market.
5. 🏡 1 housing stat to go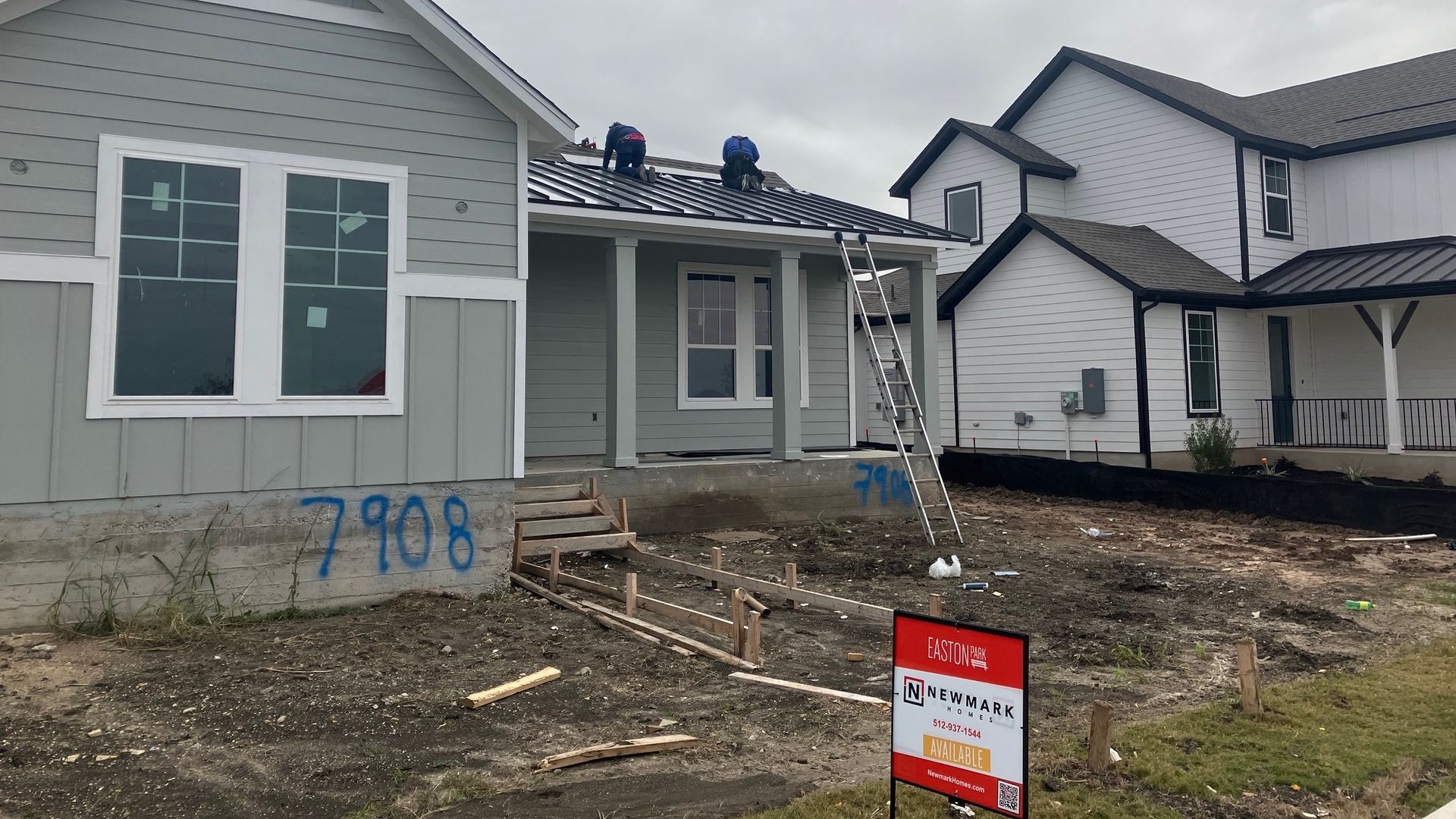 Last month, homes for sale in the greater Austin area had spent an average of 73 days on the market — 47 more compared to December 2021, per the Austin Board of Realtors.
Why it matters: The red-hot market days of bids coming in fast, tens of thousands of dollars over asking price, have receded, as Austin's market swings toward buyers.
The median sales price in Travis County in December declined 2.8% year over year to $520,000.
Yes, but: It still costs a lot to bed down in Central Texas. The median price in December statewide was $330,000.
Thanks to Bob Gee for editing and Keely Bastow and David Chiu for copy editing this newsletter.
🎥 Asher is watching this short doc about the life of an ambassador's wife.
😏 Nicole is proud to announce that she actually ate all of her groceries this week instead of eating out at a restaurant.