Axios Austin
February 19, 2022
It's Saturday!
☀️ Today's weather: Sunny skies with a high near 65. Great getting-around weather.
Situational awareness: Welcome to a special edition newsletter of Axios Austin!
Today's newsletter is 932 words — a 3.5-minute read.
1 big thing: Travel's big comeback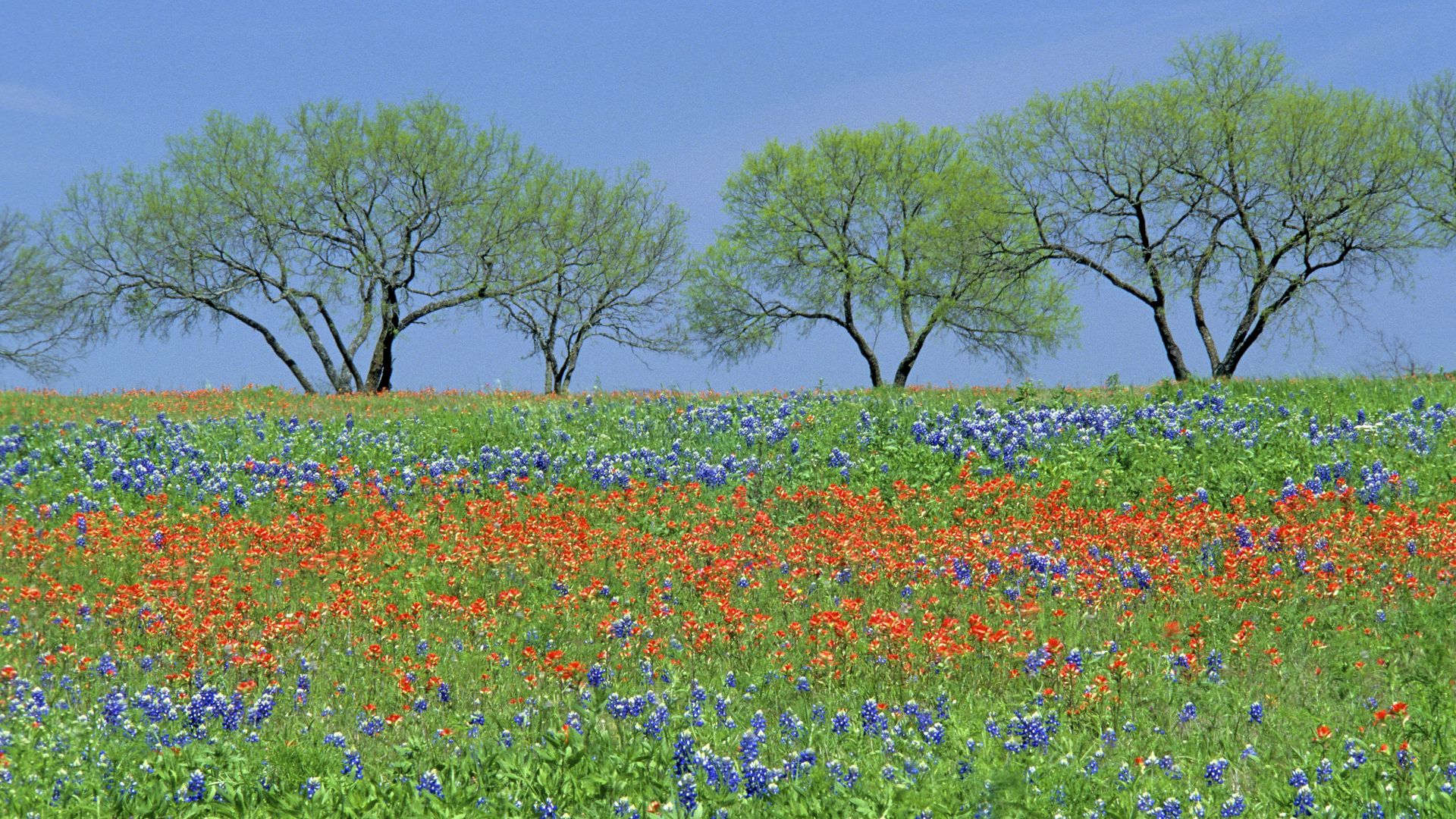 Spring travel is back.
The big picture: 2022 is shaping up as a banner year for the hamlets and state parks on Austin's fringes, thanks to easy access to COVID vaccines and expired pandemic-era restrictions.
Why it matters: Tourism is key to the economies of rural Texas.
And, let's face it, after the stresses of Omicron and Delta and a devastating winter storm a year ago, we could all use a change of scenery and a bit of carefree fun.
Where to go: We recommend a day trip or a weekend getaway in Fredericksburg, Colorado Bend State Park or New Braunfels — three of many beautiful spots within two hours of Austin.
2. Cracking pecans at the waterfall's edge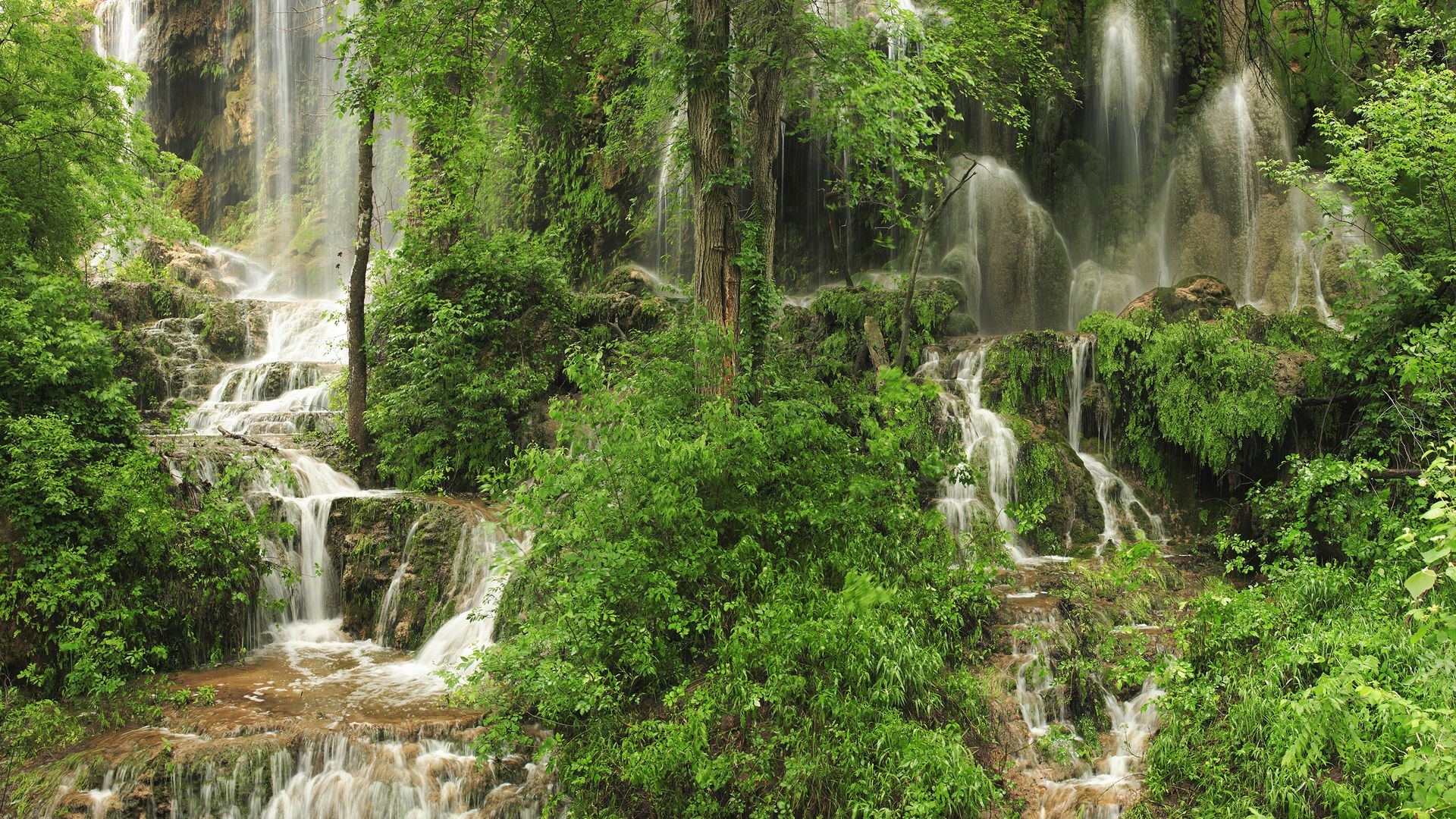 Gorgeous limestone ranchland in the heart of Texas' pecan country, cut through by a lazy turn in the river, is the backdrop to your trip to Colorado Bend State Park, a nearly two-hour drive northwest of Austin.
What to expect: Pack the dog, the camera, the fishing rod, the bathing suit, the trail sneakers and the kids — it's time to enjoy a waterfall adventure at one of Central Texas' prettiest spots.
Where to stay:
Plan to book a spot at the park, where riverside campsites can be yours for $10-$35 a night.
Try booking a cottage in Lampasas' Tyson's Corners Retreat, where you can hang out on the front porch rocking chair while watching horses from an equine therapy gambol.
In San Saba, 20 miles northwest of the park, bed down at the Dofflemeyer Hotel, which sports six stylish rooms in a converted 1913 bank building.
What to do
🏊🏽 Go for a dip in Spicewood Springs, a cascading series of crystal-clear swimming holes accessible by a short, flat trail — we once spotted an armadillo here!
🛶 Take a boat for a spin — the state park rents out single kayaks for $10 per hour and doubles for $15.
🌻 Snap a picture of your kid/dog amid the bluebonnets and other wild flowers.
What to eat
Fill up with the half-pound Around the Bend Burger at the Bend General Store.
Make a morning run to San Saba to gobble down the migas, steel-cut oats or a fresh cinnamon roll at Oliver and Co.
🏆 Pro tip: Reach in the cooler at the very small store at park headquarters for an ice cream bar.
3. The Hill Country hub of Fredericksburg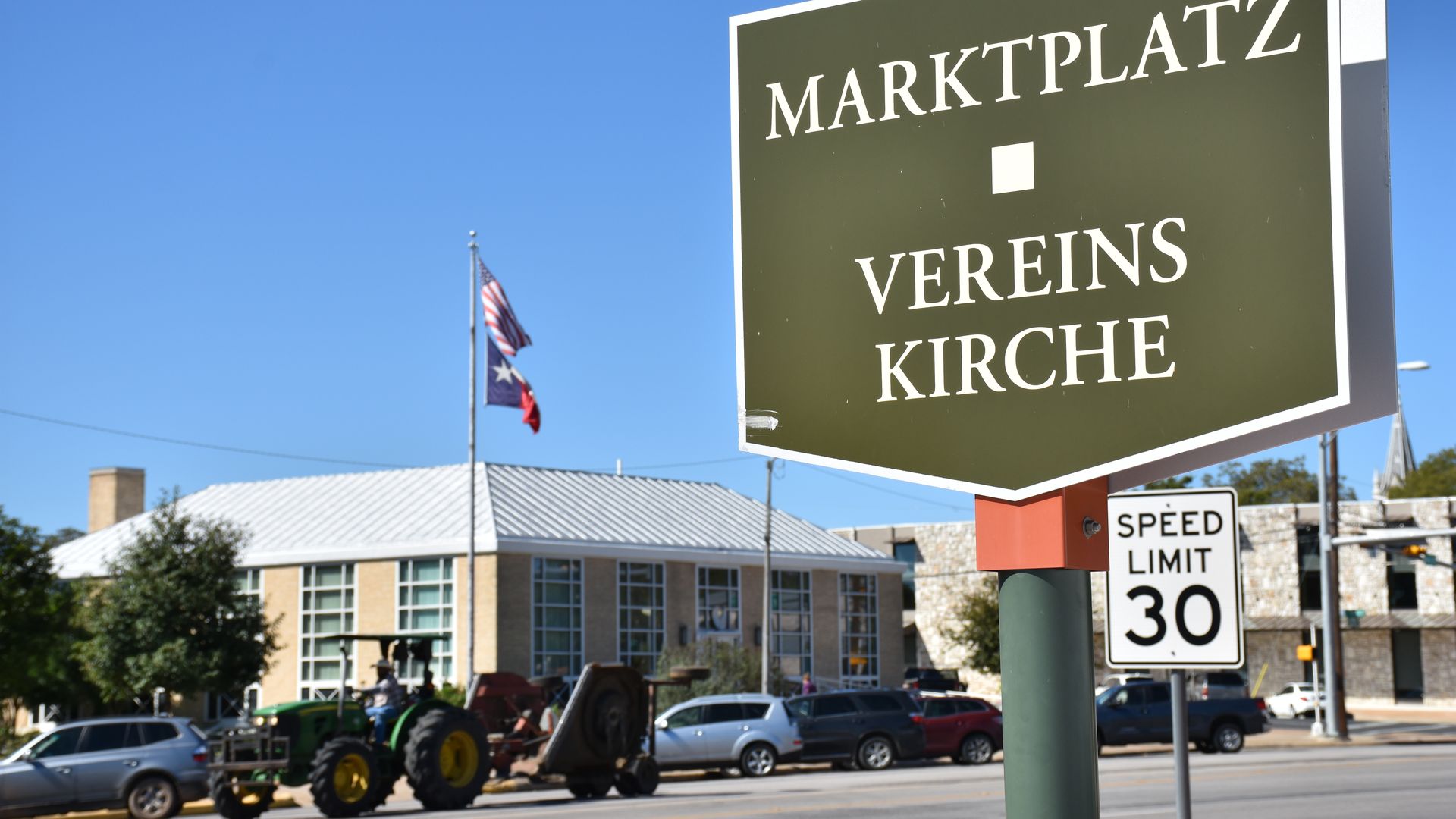 Ninety minutes due west of Austin, on a pretty, winding drive on U.S. 290, Fredericksburg is the historic home of the Hill Country and a great jumping off point for Central Texas wineries and state parks.
What to expect: Delightful century-old homes, a smorgasbord of German food — thanks to Germans who settled here in the 19th century — and lots of great antiques.
Where to stay
If you're looking for charm and luxury, try the Hoffman Haus, a collection of small houses that include a rustic, two-story log cabin — the sort with a walk-in shower.
What to do
Fredericksburg has become heavily touristed in the last decade — but remains just on this side of chintz.
🦓 Watch the exotic livestock auction at Raz's, just west of Fredericksburg, where zebras, scimitar-horned oryx and giant kudu are sold off as ranch playthings.
🛍 Wobble up and down Fredericksburg's streets and pop into shops to find that perfect keepsake — we recommend the Red Baron Antique Mall.
🥾 Hike Enchanted Rock, the mini-Ayers Rock that affords vast views of the Texas Hill Country.
What to eat
Grab the beignets at Emma and Ollie's.
Snag the Galatea pizza — roasted garlic ricotta, mozzarella, prosciutto and spring greens — at Prometheus.
Hit the Sunday brunch at Otto's German Bistro — for our money, the best restaurant in Fredericksburg.
Our faves are the spinach artichoke toast and the duck schnitzel, served with käsespätzle and rotkohl.
Bonus: In December, we laid out a Hill Country holiday day-trip itinerary.
4. Swim, eat and dance in New Braunfels
Spend a peaceful weekend in New Braunfels, on the banks of the Comal and Guadalupe rivers, located roughly 50 minutes south of Austin.
Where to stay
New Braunfels offers a slew of hotels and charming rental properties along the water.
Pitch a tent at Camp Huaco Springs on the Guadalupe River, with options for tent camping ($50-$65/night), RV hookups and cabins ($190-$355/night).
Stay in a condo along the Comal River ($153/night) for access to the water and walking distance from the best restaurants in town.
What to do
Whether you're spending a summer weekend in your swimsuit or cozied up by a fire during the offseason, New Braunfels has plenty to offer.
What to eat:
Pick up a sweet treat from Naegelin's Bakery, the oldest bakery in Texas.
Brunch at McAdoo's for unbelievable seafood. Try the Texas Creole migas and the sea grits and make the perfect drink pairing at the DIY bloody mary bar.
Get fresh produce at the New Braunfel's Farmers Market, downtown every Saturday from 9am to 1pm.
🍗 Asher can't wait for his next trip to Otto's.
💃 Nicole wants to head to Gruene Hall.
Want free Axios swag? Refer your friends to Axios Austin and get cool merch like stickers, totes, hats, T-shirts and more!