January 25, 2022
It's Tuesday!
☀️ Today's weather: Patches of fog before 11am. Otherwise, partly sunny with a high near 61.
🌴 Situational awareness: ​​Today is National Plan for Vacation Day. Don't let that PTO go to waste!
Today's newsletter is 904 words — a 3.5-minute read.
1 big thing: South Austin mainstay panadería is closing
La Mexicana, the long-running South First Street bakery, will close in a few weeks.
The big picture: The shuttering of La Mexicana happens amid demographic changes as central neighborhoods south of the river and east of the interstate become high-dollar real estate plays.
In the last decade, a slew of beloved old-school eateries, including Nuevo Leon and El Azteca, have closed.
What we like: La Mexicana serves a cornucopia of Mexican desserts, including campechanas, bolillos, conchas and flan, as well as tacos and tortas.
Our favorites have long been the giant flaky orejas — one goes a long way — the creamy and super-moist tres leches, and the very simple torta al albañil — salsa, mayo and beans smothered on house-made telera bread.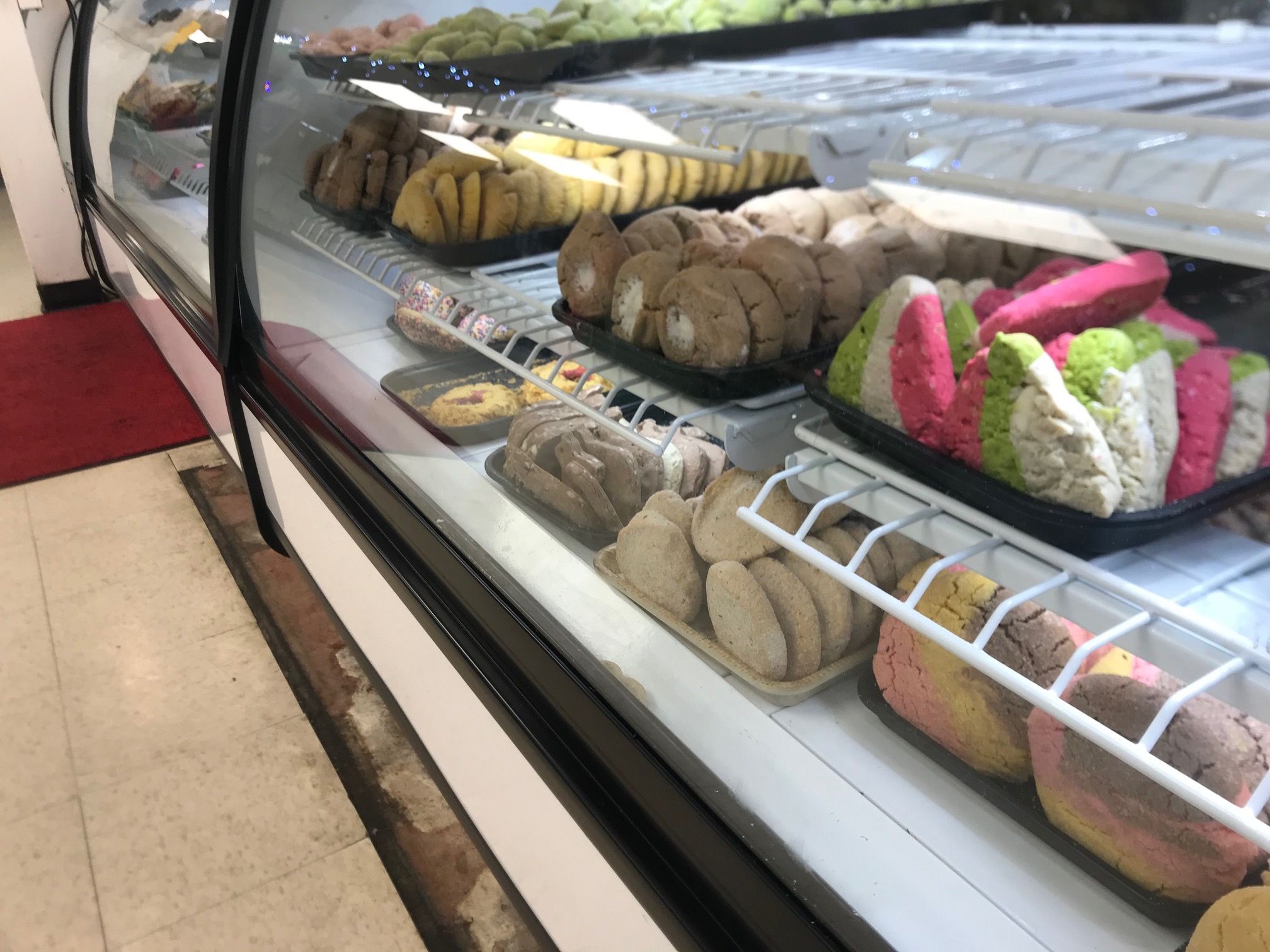 It's also a cheery mini-mall, at various times home to a florist, a jeweler and an accountant. A detailed wall mural sports a woman marching with the Mexican flag, as well as a baker, a burro and Jesus on the cross.
Plus, it's always a great place to watch soccer games.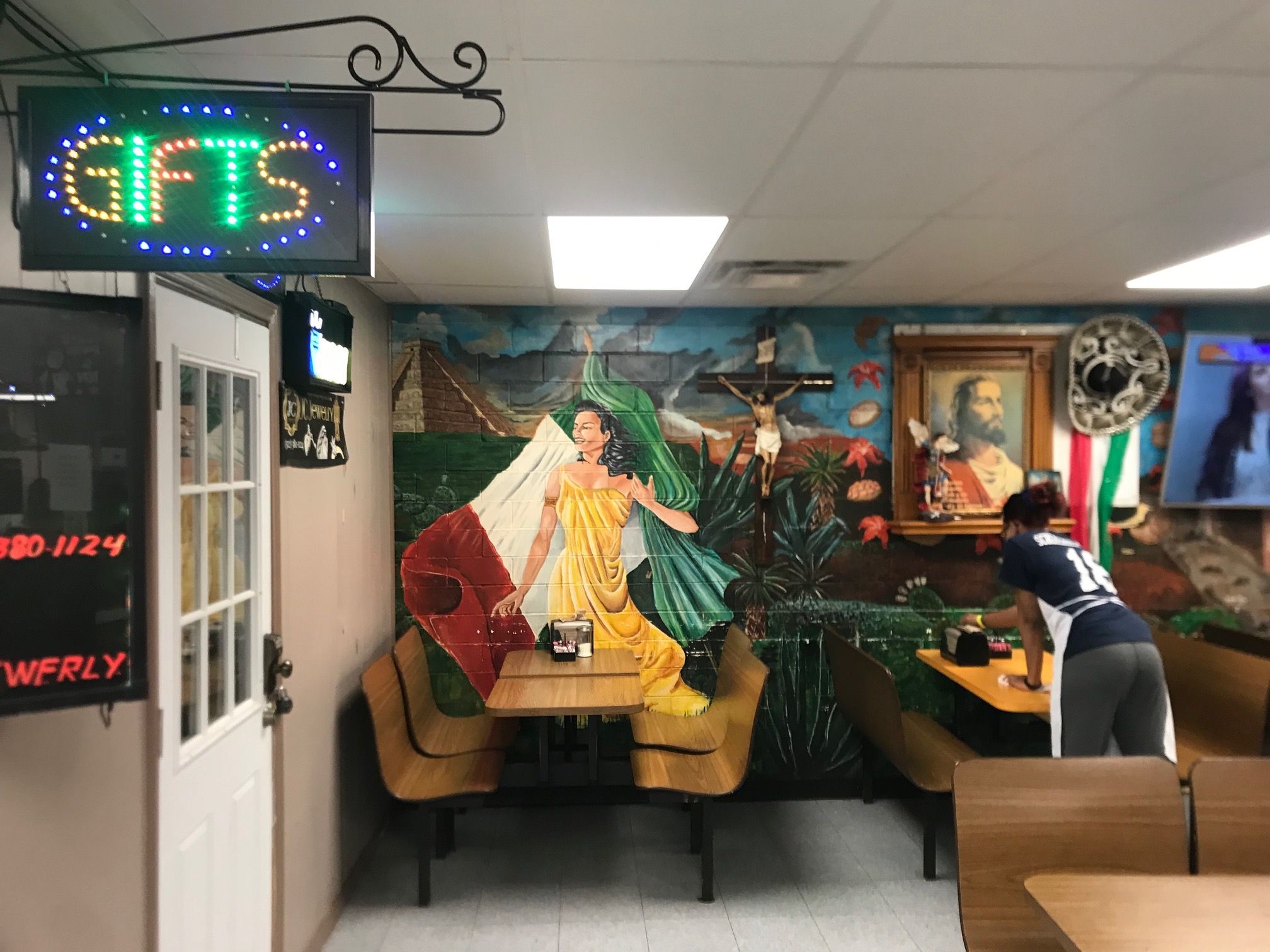 Of note: The restaurant has served as a community gathering place. On the south facade is a mural dedicated to the memory of Michael Ramos, who was killed by Austin police in 2020.
What they're saying: "I really want this to not be true," Kassie Navarro wrote on Twitter. "La Mexicana was the very first spot that made me feel like I had a piece of home here after I moved to Austin from Laredo to go to St. Ed's."
Between the lines: Jesus Becerra bought the business — formerly La Reyna Bakery — in 1989.
"Don't think we got pushed out," Bianka Lopez wrote on Facebook, reporting that her father is retiring. "Don't be sad, be proud of what a Mexican immigrant came to build his American dream."
The bottom line: We'll be toasting La Mexicana tonight with a spoonful of flan.
2. Abbott unveils "Parental Bill of Rights"
Gov. Greg Abbott revealed an outline of his proposed "Parental Bill of Rights" that would give parents — not schools — the right to decide whether a student should repeat a grade.
Why it matters: Abbott said he wants to amend the Texas Constitution to make parents the "main decision makers in all matters" involving their children.
The other side: "State law already encourages parental participation in our schools ... including the right to review all teaching materials," Austin ISD spokesperson Jason Stanford told Axios.
Context: Texas public schools are essentially ground zero amid the national debate over subject matter ranging from critical race theory to sex education.
The fight has played out in Central Texas, where Leander Independent School District officials opted to remove at least 11 books from high schoolers' curriculum, including "The Handmaid's Tale: The Graphic Novel."
Williamson County commissioners temporarily withheld federal funding from the Leander and Round Rock school districts over concerns about purportedly filthy books.
3. 🤠 The Roundup: Wrangling the news
😷 University of Texas students resumed online classes amid the latest COVID surge, but UT officials say they expect all students to return to campus Jan. 31. (Austin American-Statesman)
"I don't know what a football game is. I don't know what a pep rally is like. I'm not sure if we even have those."
— UT student Claire Waheed
🍎 Apple executives have yet to announce an opening date for the new $1 billion campus in Northwest Austin as the company faces an indefinite return-to-office delay for employees. Here's a look at the latest renderings of the site. (Austin Business Journal)
🌮 The owners of Veracruz All Natural and Dee Dee Thai are planning a botanical garden and cafe in South Austin on Brodie Lane, just north of William Cannon Drive. (American-Statesman)
4. Local sites named national architecture finalists
A couple of Austin buildings are vying for some love on the national stage.
Two Austin sites are in the running to be named the 2021 U.S. Building of the Year by American-Architects.
Details: Among the finalists are Eastside Design Studio, a former pawn shop converted into office and retail space, and ARRIVE Hotel at East Sixth and Chicon streets, an 83-room lodging built around a century-old, one-brick building.
5. Don't double-dip the expensive guac
The cost of guacamole is going up as we close in on the Super Bowl.
Driving the news: We noticed that a single small avocado at our local HEB sells for 91 cents. A year ago — yes, we looked back at our curbside receipts — it went for 52 cents.
The big picture: We checked in with the USDA, and, sure enough, HEB is not alone.
The average price of avocados in the country's South Central region — which includes Texas — was $1.61 the first two weeks of 2022, up from $1.03 for the same period in 2021.
Of note: Those price increases include avocados big and small.
What they're saying: "The problem is truck and labor shortages," Melissa Reeves of the USDA's Agricultural Marketing Service tells Axios.
Our thought bubble: Picking the perfect avocado is more valuable than ever.
Or you can always stretch your guac, and anger some loved ones, by mixing in mashed green peas.
6. 🎶 1 celeb sighting to go
📺 Asher is watching the first season of "Scrubs" — it holds up pretty well.
☕️ Nicole is switching up her coffee routine with cold brew bags.
Want free Axios swag? Refer your friends to Axios Austin and get cool merch like stickers, totes, hats, T-shirts and more!