Axios Austin
March 24, 2022
It's Thursday!
☀️ Today's weather: Sunny with a high of 75.
Situational awareness: The city of Austin and Travis County on Wednesday lifted all COVID-19 emergency rules and orders.
With infection and hospitalization numbers falling, masking in most municipal facilities will now be optional with a few exceptions, such as the airport, clinical settings and jails.
Orders regarding masking on public school campuses and signage requirements for businesses have also been suspended.
Today's newsletter is 964 words — a 4-minute read.
1 big thing: How the library wars have played out in one Texas county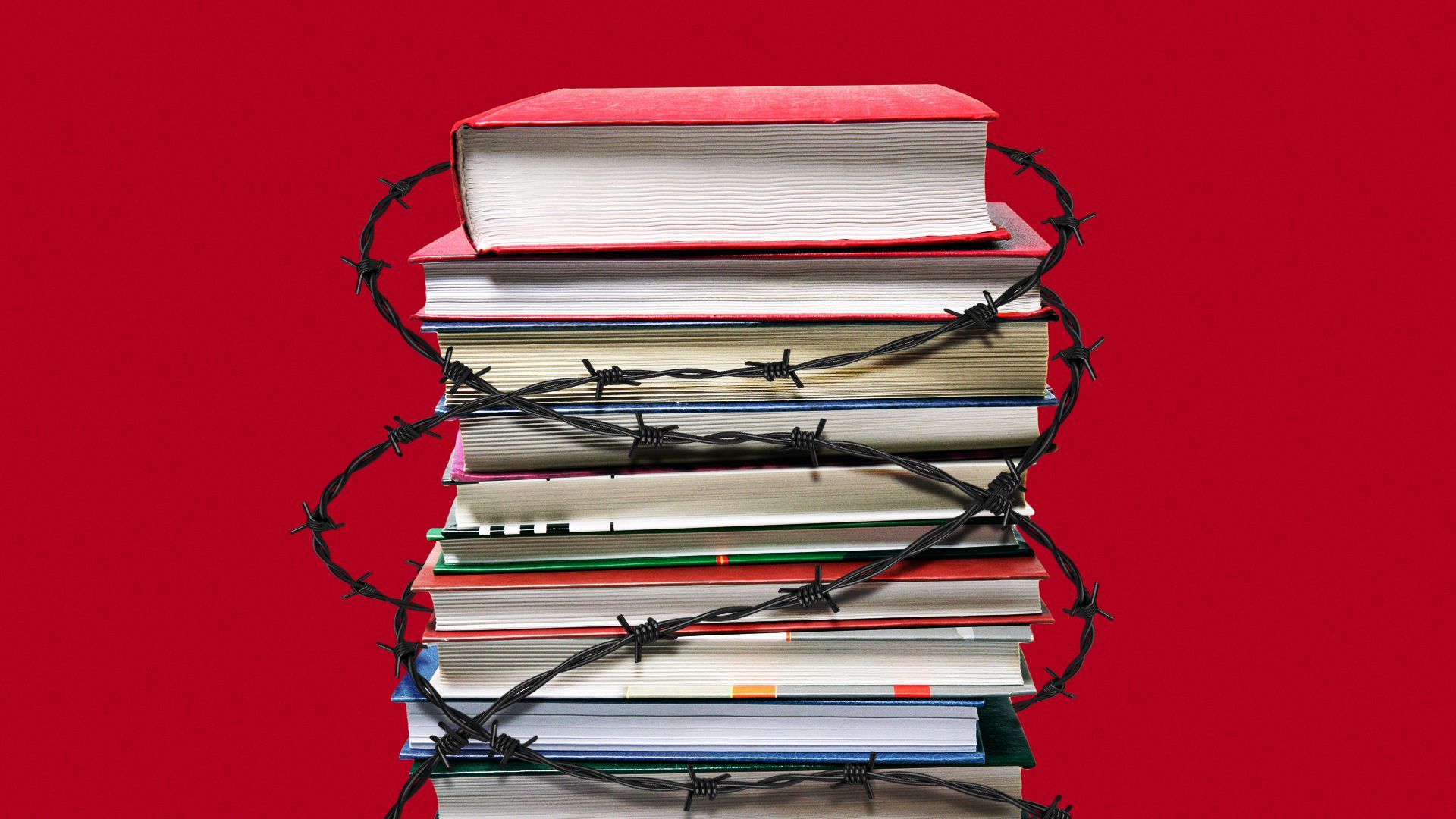 Today we're zooming in on the library wars in Llano County, a pretty pocket of the Hill Country in Austin's outer orbit.
Driving the news: A former Llano County librarian alleges she was fired for insubordination earlier this month after refusing to remove books from the shelves.
Documents obtained by Axios and interviews we've conducted show how a group of residents has won control of the local library system and pushed a purge of books touching on gender and race.
Why it matters: Llano County is a case study in how efforts to pull books off shelves have caught fire around Texas — and the rest of the country — as Republicans land on a hot-button issue ahead of midterm elections.
Top GOP politicians in the state, including Gov. Greg Abbott and Attorney General Ken Paxton, have called for investigating library inventory as a matter of parental control.
Of note: Llano County, which went for Donald Trump by an 80-20 margin in 2020, spends about $600,000 a year on library operations. Austin has a library budget of about $60 million.
2. Anatomy of a book purge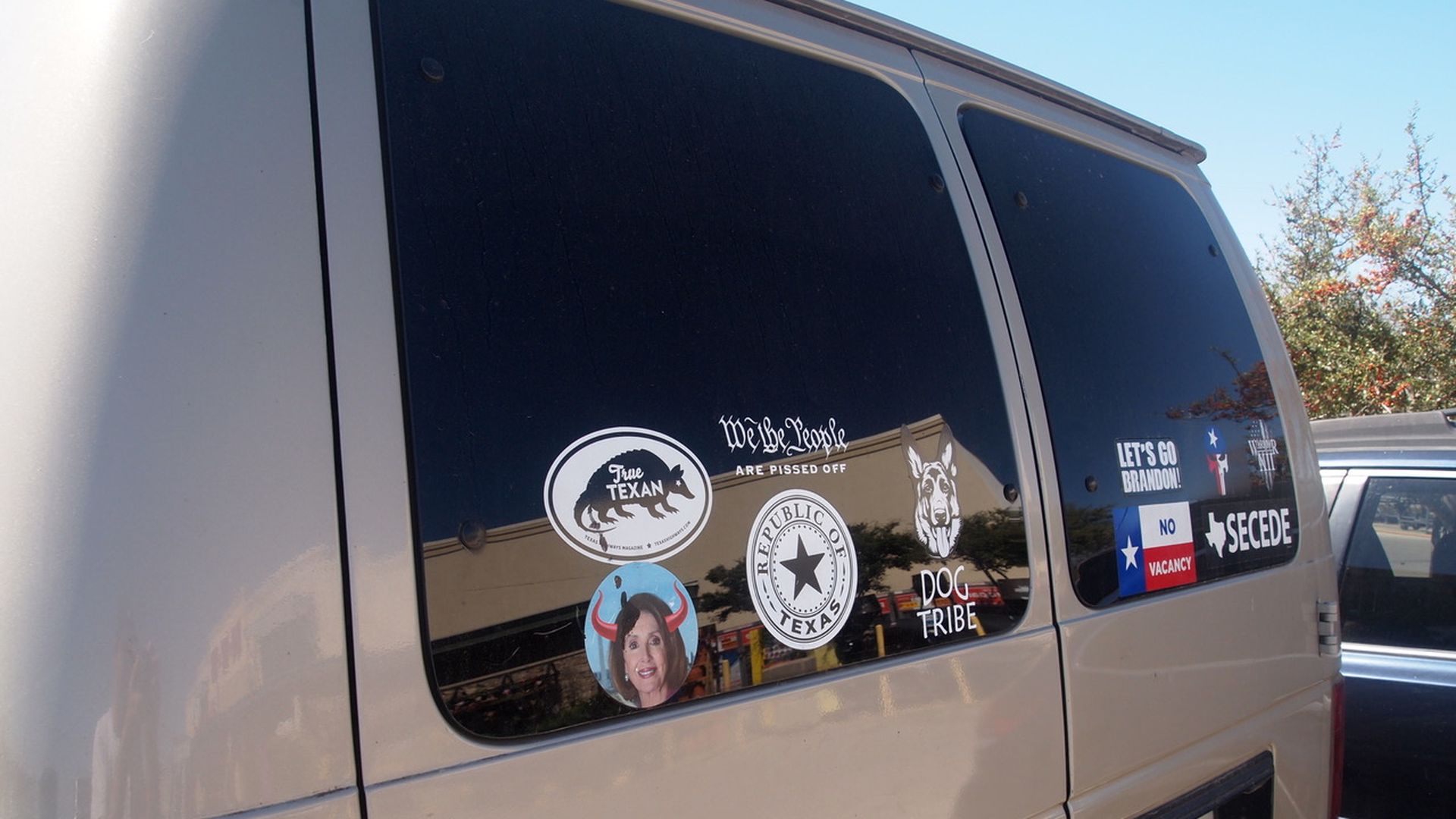 After a Texas lawmaker last year released a list of 850 books he deemed objectionable — many written by Latino or Black authors or about gender matters — some Llano County residents "combed through ... to see which we have in Llano County," per an email obtained by Axios by Rochelle Wells, one of the people pushing for a review.
Why it matters: The emails reveal how activists were determined to remake the library catalog for young readers.
"We will be sending a list of the ones that are found to be inappropriate" to commissioners, Wells wrote.
In November, Bonnie Wallace sent the commissioners an email with the subject line "Pornographic Filth at the Llano Public Libraries," taking aim at a gender-queer memoir available through an online book-borrowing portal.
Soon, the county judge — the county's highest elected official — ordered that "any and all books that depict any type of sexual activity or questionable nudity ... be pulled immediately."
Between the lines: The following month, the county commissioners:
Voted to suspend the library's online book-borrowing system — thus cutting off access to titles that might not be physically on Llano library shelves.
Ordered libraries close for three days to review book holdings.
Remade the advisory board, cutting out appointees from library support groups.
What they're saying: "Please continue to pray for the librarians and that their eyes would be opened to the truth," Wells wrote to her compatriots in December.
The bottom line: Wells was made secretary of the newly installed Library Advisory Board and Wallace the vice chair.
3. The firing of a librarian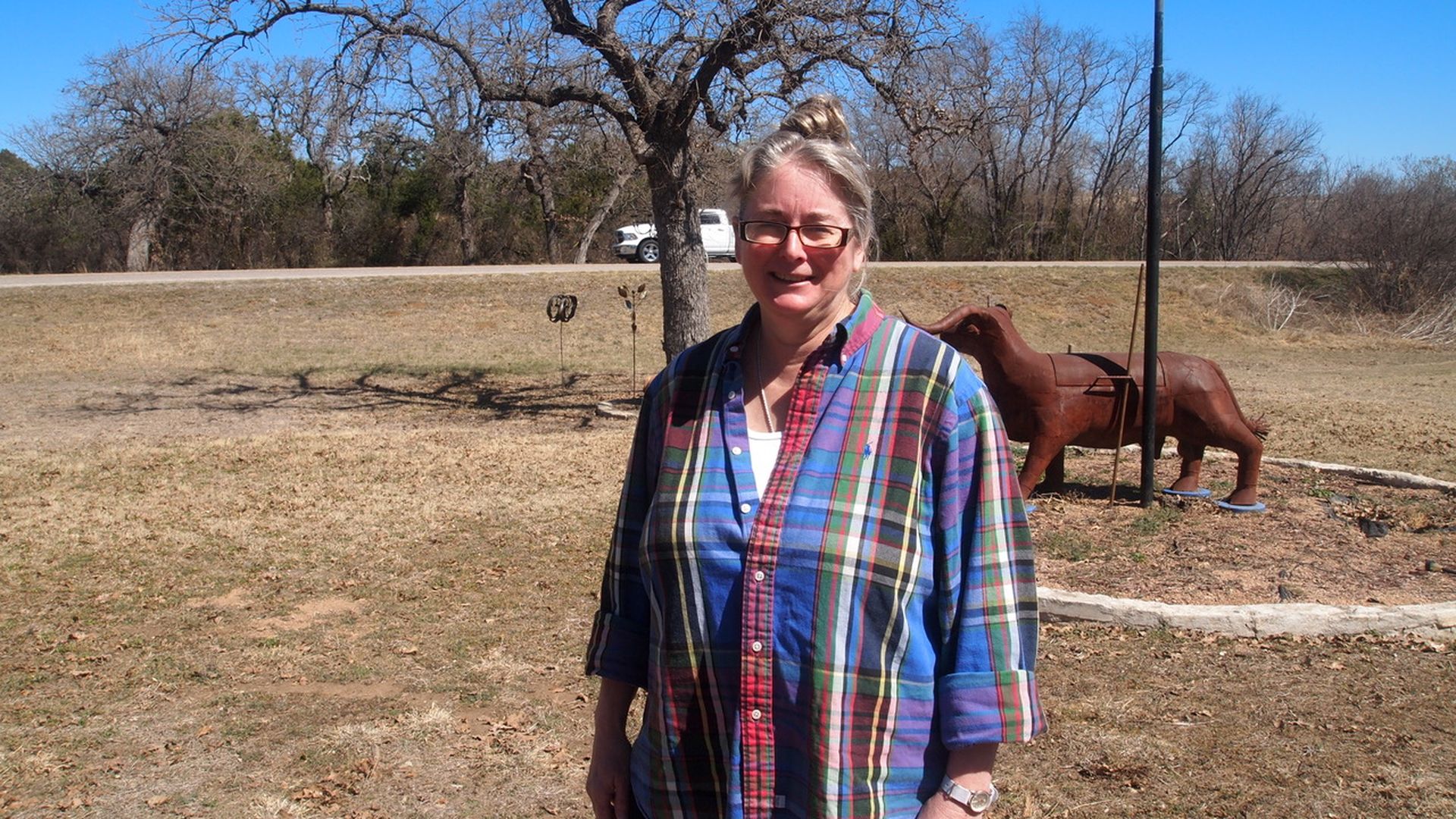 Suzette Baker, a military veteran, was serving as the head librarian at the Kingsland Branch Library in Llano County when she was terminated this month.
Kingsland is about 65 miles northwest of Austin.
What they're saying: A March 9 termination letter by Llano County Library System director Amber Milum obtained by Axios accuses Baker of "not following directives allowing personal opinions to interfere with job duties and procedures."
"Your negative behavior was insubordinate and disruptive," the letter concludes.
The other side: Baker tells Axios she was fired because she refused to remove books that dealt with gender and race, such as "How to be an Antiracist."
"It's flat-out censorship," she said.
Milum and library board members didn't respond to Axios' requests for interviews. County Judge Ron Cunningham told Axios he would not address personnel issues.
What's next: Baker, who says she was paid $35,500 per year, tells Axios she's preparing to sue the county over her firing.
"It was my dream job, but I was not willing to sacrifice my integrity."
4. 🤠 The Roundup: Wrangling the news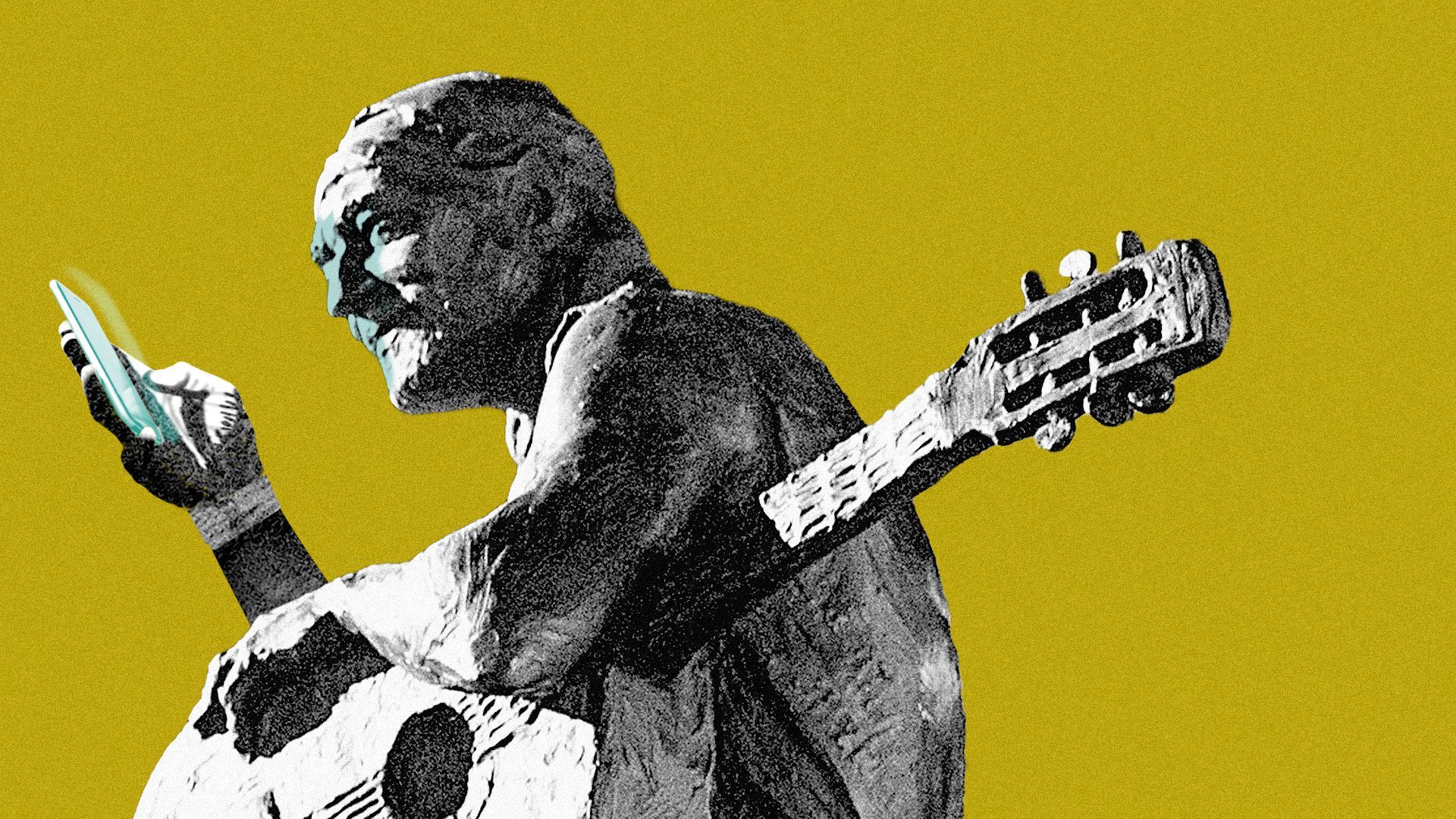 🏳️‍🌈 Texas Attorney General Ken Paxton has accused the Austin school district of breaking state law with Pride Week activities this week. (Austin American-Statesman)
🥢 Austin-based Hai Hospitality Group will open the sixth location of Uchi in West Hollywood in 2023. (Austin Business Journal)
🌪 Gov. Greg Abbott said the Elgin tornado Monday affected more than 100 homes, destroying 19 of them. (KXAN)
5. The books they're targeting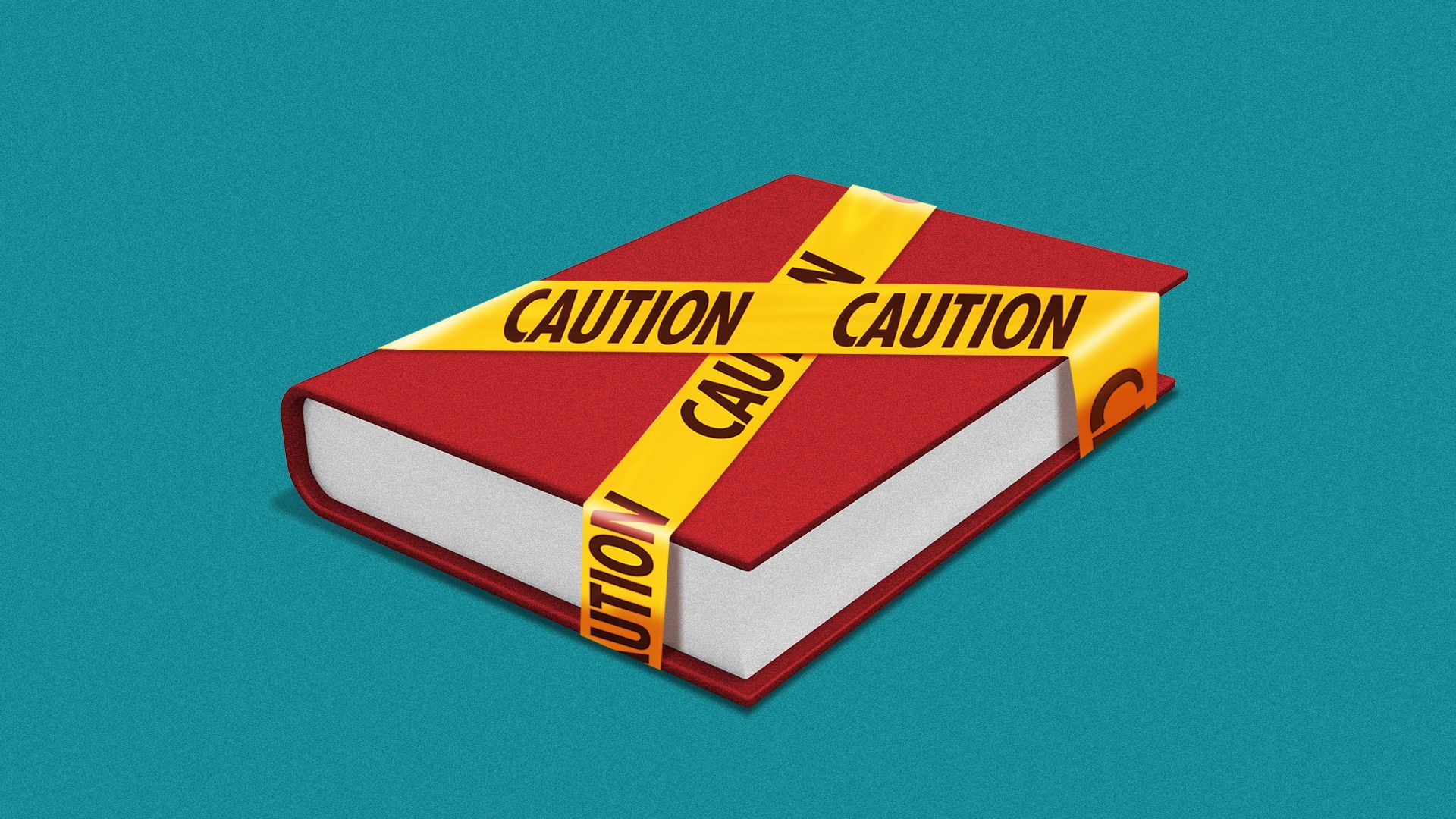 In that mid-November email about "pornographic filth" in local libraries, Wallace sent commissioners a list of about 60 books that "can be checked out by our children and grandchildren" that should relocated to the adult section.
"This is atrocious," she wrote.
Among the titles:
Wallace warned if "more radicals come to town," they "could use the fact that we censored these books against us" if the books are removed altogether.
What they're saying: The Llano Library System "recategorized the children's book section to provide parents a better insight," Cunningham, the county judge, told Axios.
Llano County "is committed to continuing to provide excellent public library services consistent with community needs and standards," he said.
Read about the Juneteenth message the Llano Chamber apologized for
6. What the book wars tell us about the future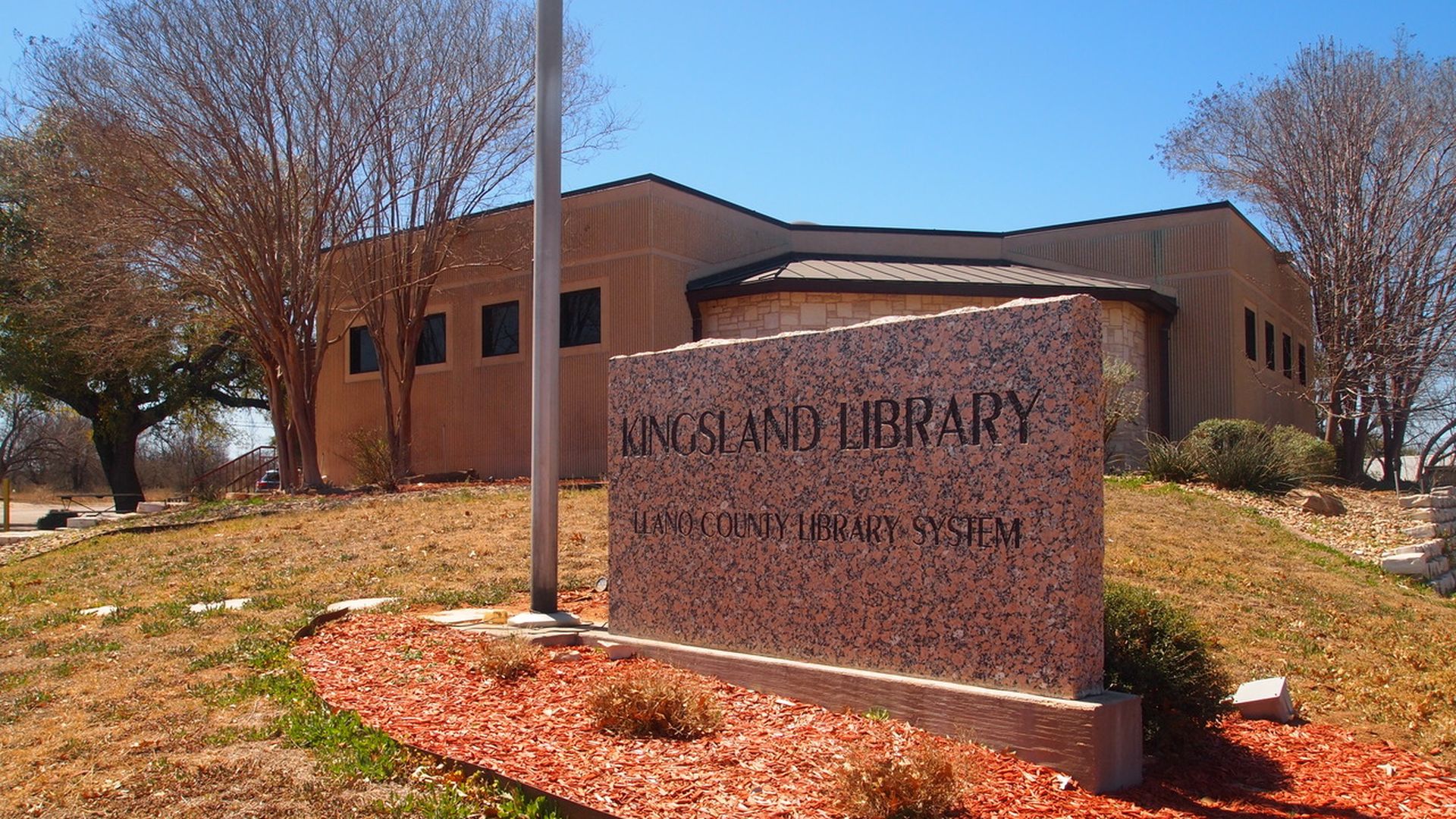 Conservative-minded communities throughout Texas are plotting to remake their libraries.
Why it matters: The library in Kingsland — as in many Texas communities — is a key civic space.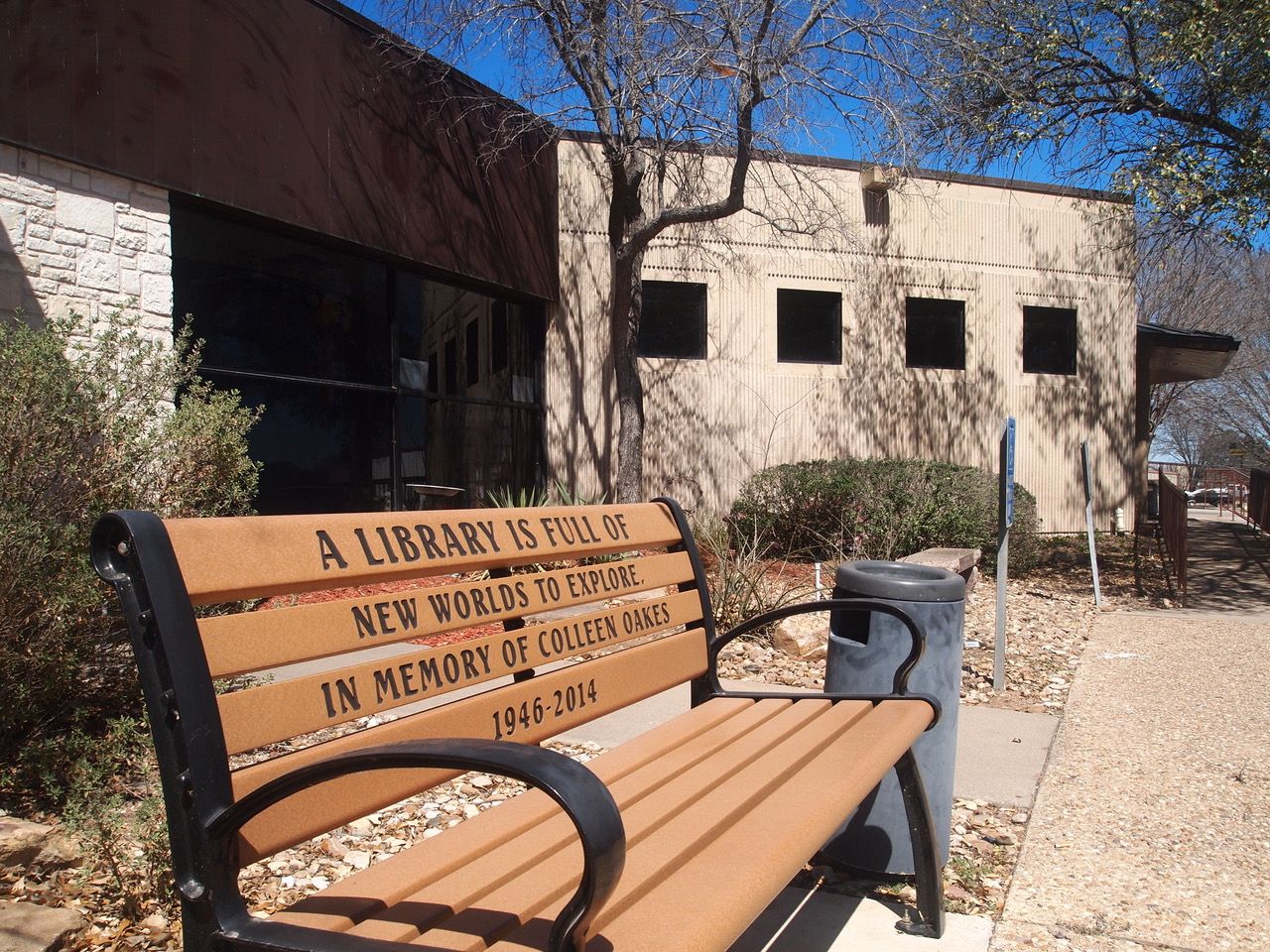 Between the lines: In February, per an email obtained by Axios, Wallace, the vice chair of the new library board, wrote that she'd attended a web conference of communities "fighting harmful content ... from all over Texas ... to inform each other about the issues in their respective areas and how they have successfully combated ... and illustrating to each other their methods."
What they're saying: "When we see librarians being forced to violate standards of their professional training, it's a warning sign for what this is, an effort to suppress free speech and the rights of voluntary inquiry," Shirley Robinson, executive director of the Texas Library Association, tells Axios.
👋 Asher is excited to travel with Nicole to Charlotte to meet their colleagues from across the country at an Axios Local retreat.
🦉 Nicole is still excited about spotting TWO barred owls during a walk through Travis Heights.