Axios Austin
March 23, 2023
Hiya, Thursday.
⛅Today's weather: Partly cloudy and a chance of some drizzle, high of 83°.
🎧 Sounds like: T.I.'s "Live Your Life," featuring Rihanna.
Situational awareness: Austin-based job site Indeed.com is laying off 2,200 employees, or about 15% of its global workforce.
Citing a slowdown in the broader job market, CEO Chris Hyams said in a blog post the cuts will come in divisions across the company.
Today's newsletter is 921 words — a 3.5-minute read.
1 big thing: AISD Pride gets GOP pushback (again)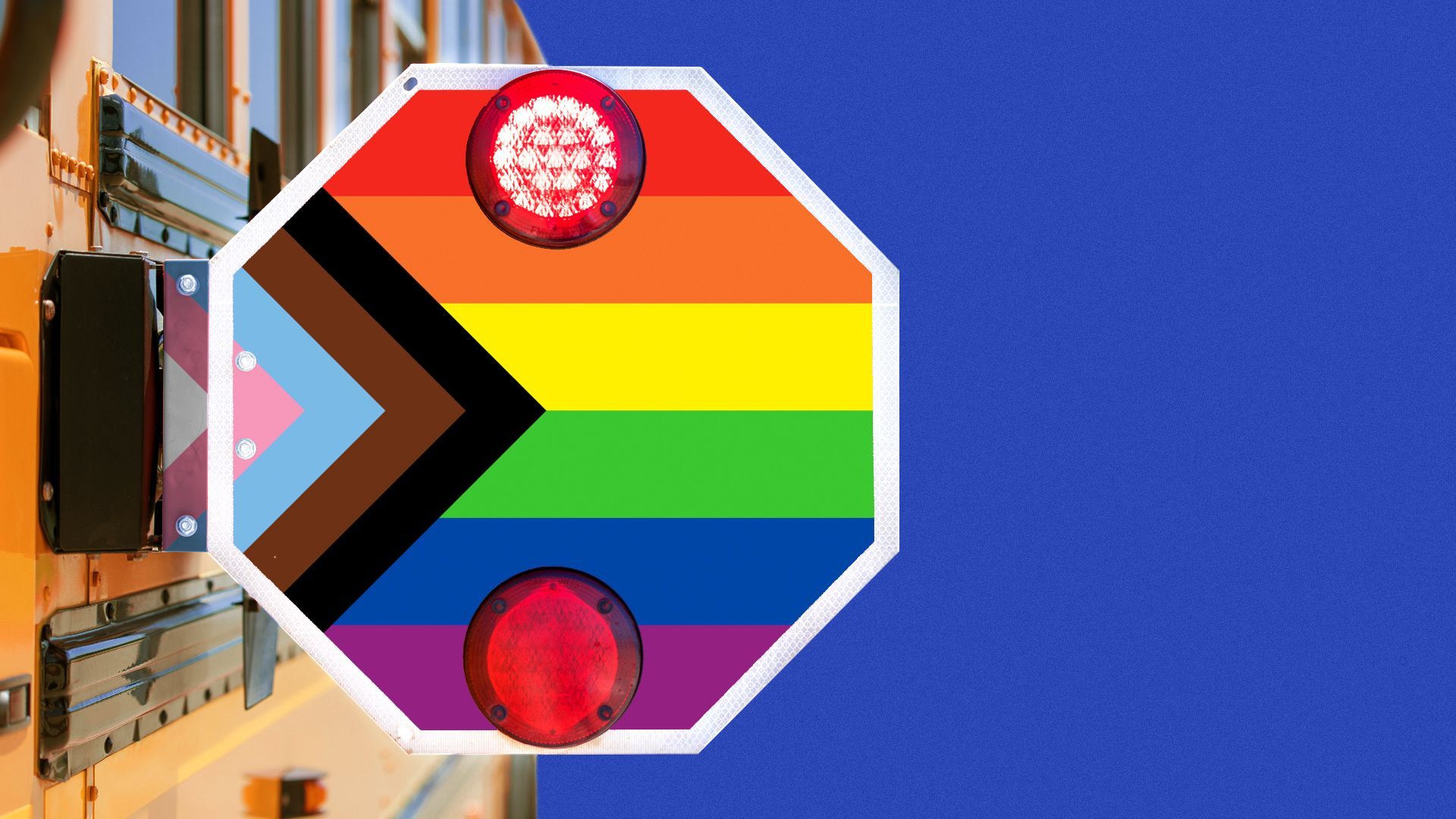 Austin ISD's annual Pride Week will continue through the weekend, despite threats and sharp criticism from state Republican leaders.
The big picture: The district's Pride Week celebrates LGBTQ+ students, staff and families and encourages campuses to bring inclusive activities and resources to the classroom.
Driving the news: AISD Pride Week comes as Republican lawmakers threaten its future.
Flashback: Last year, Attorney General Ken Paxton sent a letter to the district saying that the week flouts state law, writing that parents could file grievances with the school board and the Texas Education Agency "on the basis that your event violates 'school law.'"
Of note: Paxton has so far stayed silent on this year's event while other Republicans vow to push legislation that would ban similar events in public schools.
State Rep. Jared Patterson blasted AISD's Pride Week on Twitter, calling it "a wildly inappropriate pride indoctrination for students" and pointed to his measure — House Bill 1155 — that would prohibit sexual orientation and gender identity instruction in K-eighth grade public school classrooms. More than two dozen GOP lawmakers have signed on as co-authors on the bill.
Plus, Lt. Gov. Dan Patrick has said he will prioritize such legislation, which echoes a Florida law that made headlines last year.
What they're saying: "We are proud to create a safe, welcoming and inclusive environment for all our students, staff and families," an AISD spokesperson told Axios.
The bottom line: Outside the schoolhouse, Pride is engulfed in politics.
2. Burying power lines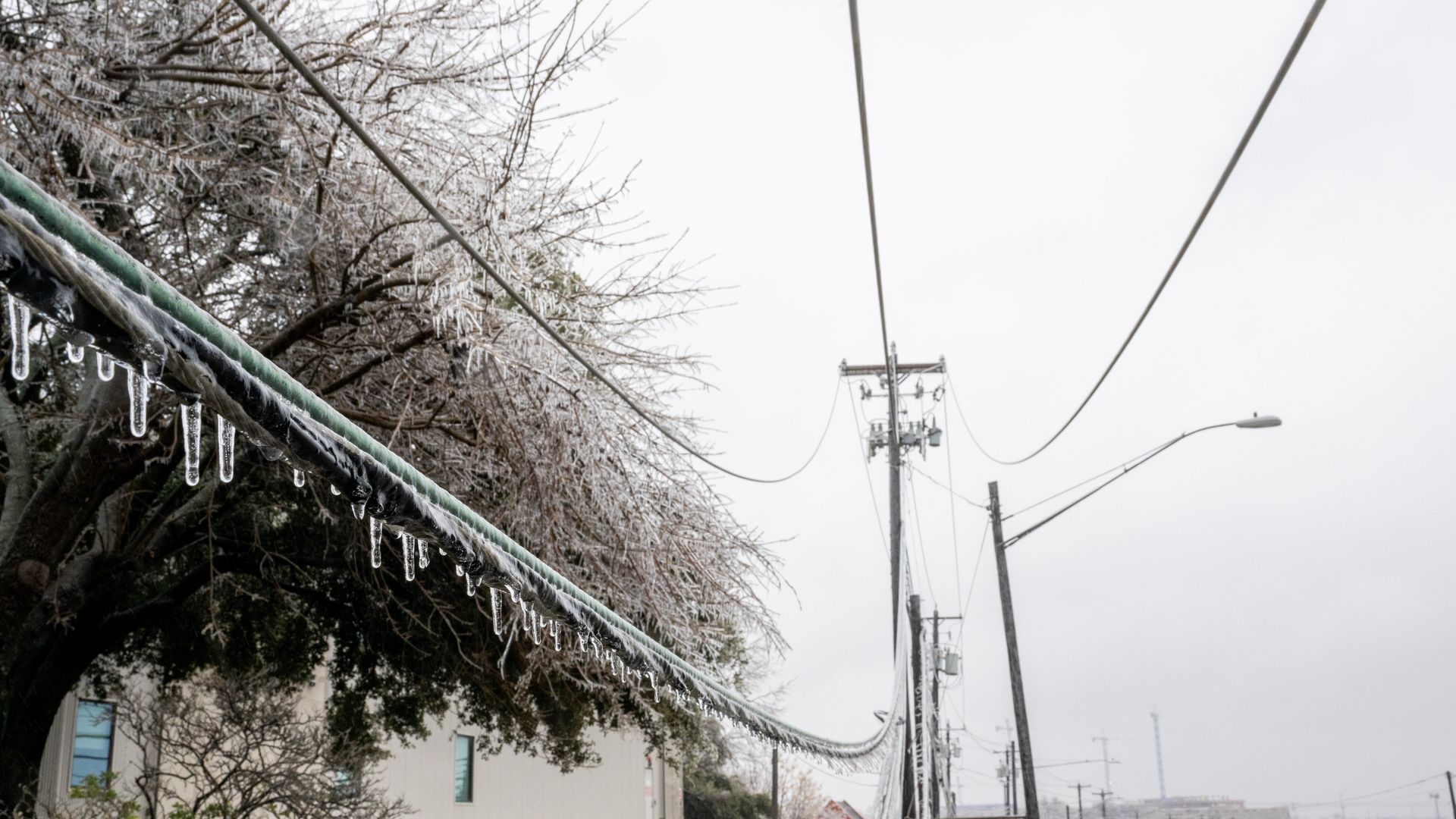 The Austin City Council is about to explore burying city power lines.
The big picture: A devastating February ice storm snapped tree limbs across Central Texas, toppling power lines and leaving hundreds of thousands of Austinites without power — and cold, dark and hungry.
What's happening: The council will take up a pair of resolutions today that order city staff to explore the feasibility of burying power lines.
Following the money: Peter Lake, chair of the Public Utility Commission of Texas, has estimated the cost at $1 million per mile or more to bury power lines.
Austin Energy has more than 12,000 miles of transmission lines. That's $12 billion.
What they're saying: "With the increasing frequency of extreme weather events due to climate change, Austin must take appropriate action to ensure our infrastructure is safe, resilient, and reliable," said Council Member Ryan Alter.
Yes, but: Our winters are actually warming — with average temperatures of 56.1°F from December through February. That's 5.9° warmer than those of winter 1970, per a new analysis of National Oceanic and Atmospheric Administration numbers by Climate Central, a nonpartisan research and communications group.
💭 Our thought bubble: If they bury the power lines, where will the grackles go?
3. 🤠 The Roundup: Wrangling the news
🏆 University of Texas mathematician Luis Caffarelli has won the 2023 Abel Prize — one of the most coveted awards in mathematics — for his work on equations that are important for describing physical phenomena. (Nature)
🍽 Holiday, a new restaurant and bar by veterans of Olamaie, will open Friday by the intersection of East Seventh Street and Shady Lane. (Austin Chronicle)
Quote du jour
"It's pass-or-be-passed, jump-or-be-jumped."
— Nascar driver Ross Chastain, who will compete in this weekend's race at Circuit of the Americas (
Austin American-Statesman
)
4. What to know about Dell Match Play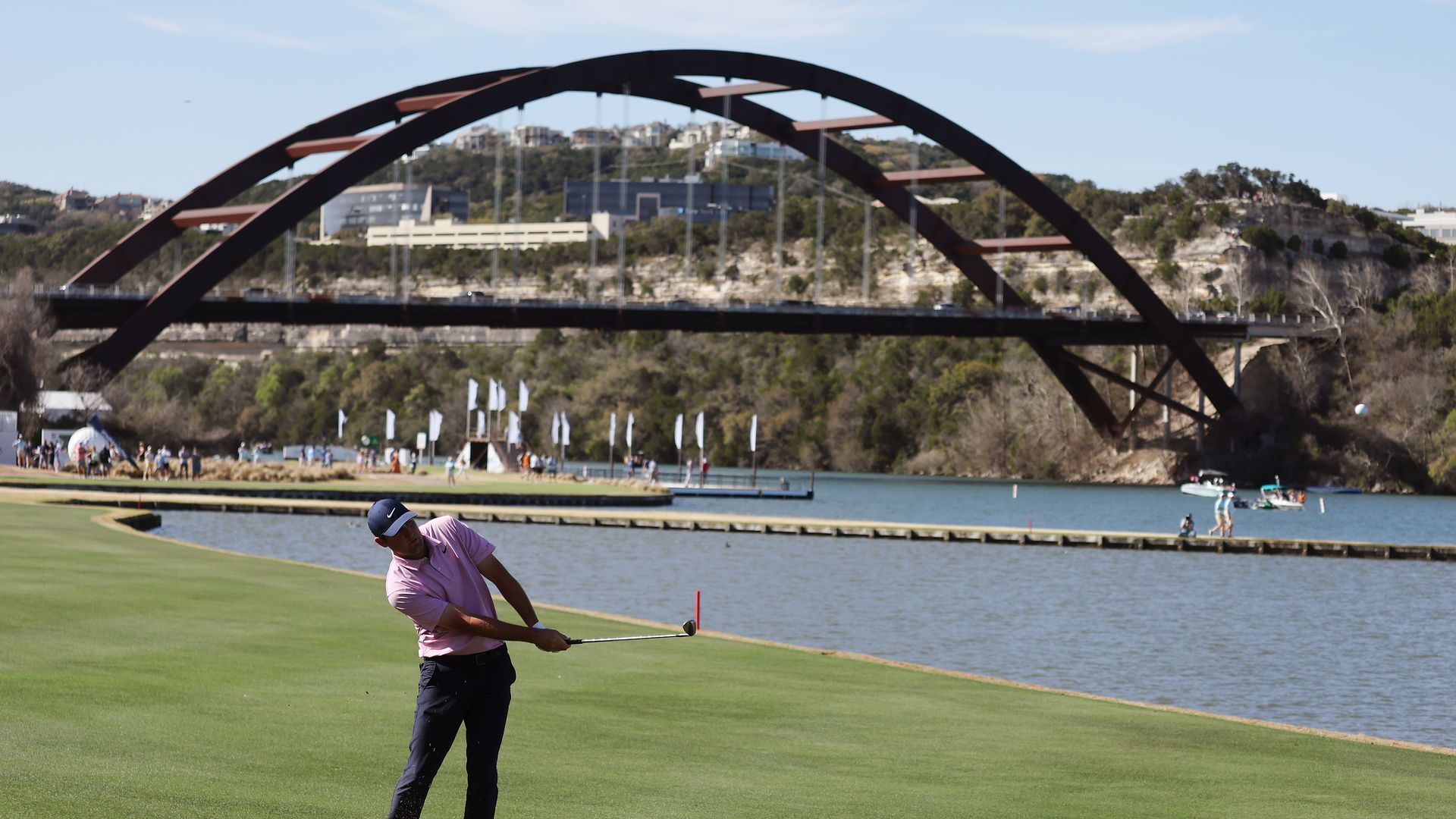 Austin Country Club's final Dell Match Play — and the last PGA match play for at least a couple years — kicked off Wednesday, bringing the game's top golfers and thousands of visitors to town for the four-day tournament.
Whether you're an avid golf fan or would rather stick to March Madness, we're breaking down what you need to know about the tournament:
In Match Play, sixty-four players face off in 16 groups of four.
The player in each pod with the most points at the end of group play — or the first, second and third rounds — advance to the 16-player, single-elimination matches.
By Sunday, there will be two semi-finals, during which winners advance to the championship match and losers play for third place.
Still with us? If you're lost, here comes the fun stuff:
Stop by Fan Village between the 12th and 16th fairways for a souvenir and lunch, or grab a drink at the Maestro Tequila Deck on the front nine, or stop by the Tito's Stillhouse Lounge on the 12th fairway.
Plus, Tito's Bogey Boat — overlooking the 13th hole — returns to Lake Austin through Saturday.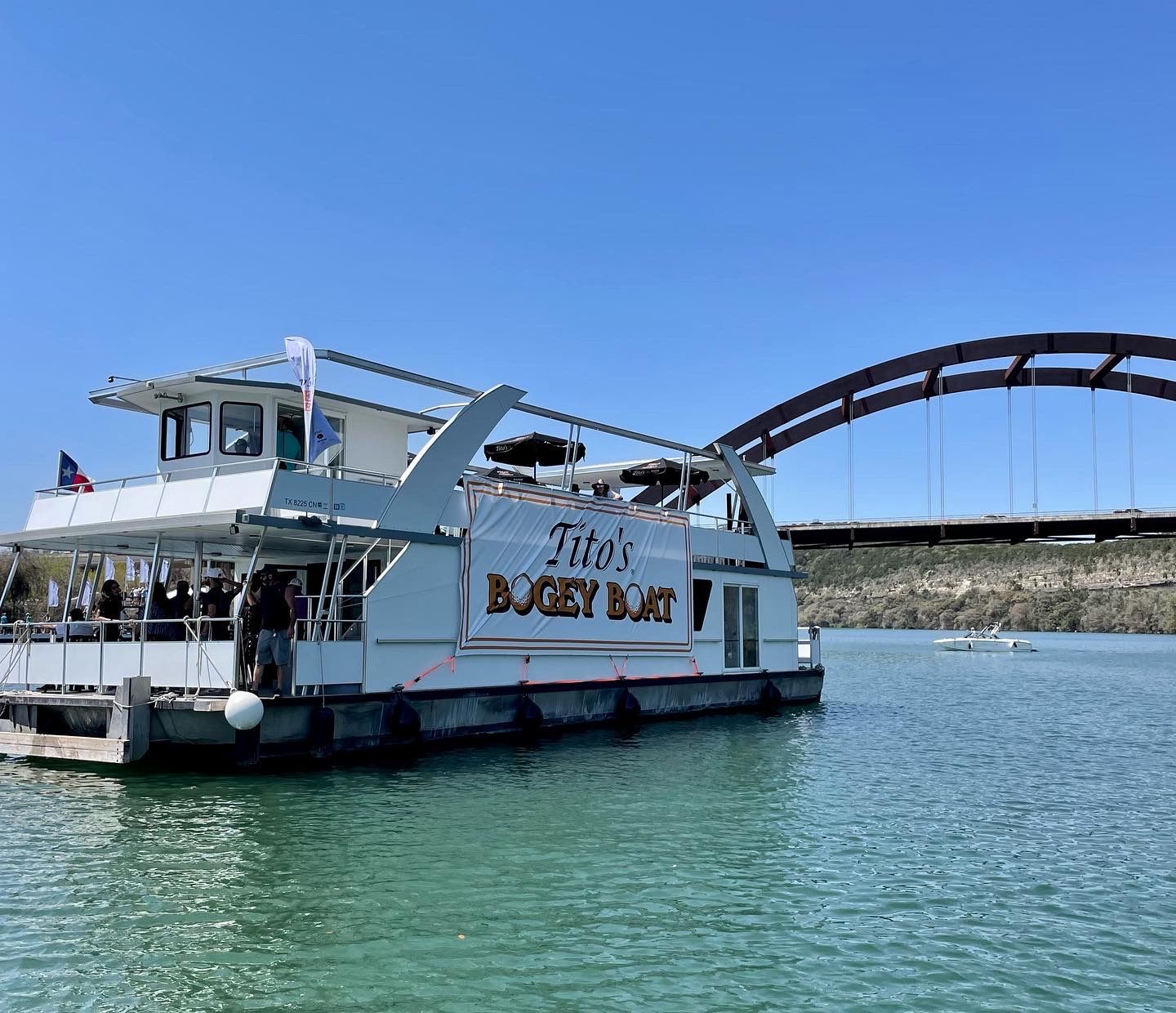 What we're watching: Whether University of Texas darlings — defending champion Scottie Scheffler or Jordan Spieth — will bring home a piece of the tournament's record-breaking $20 million purse.
A new career is waiting for you
5. Hundreds of tablets to go at H-T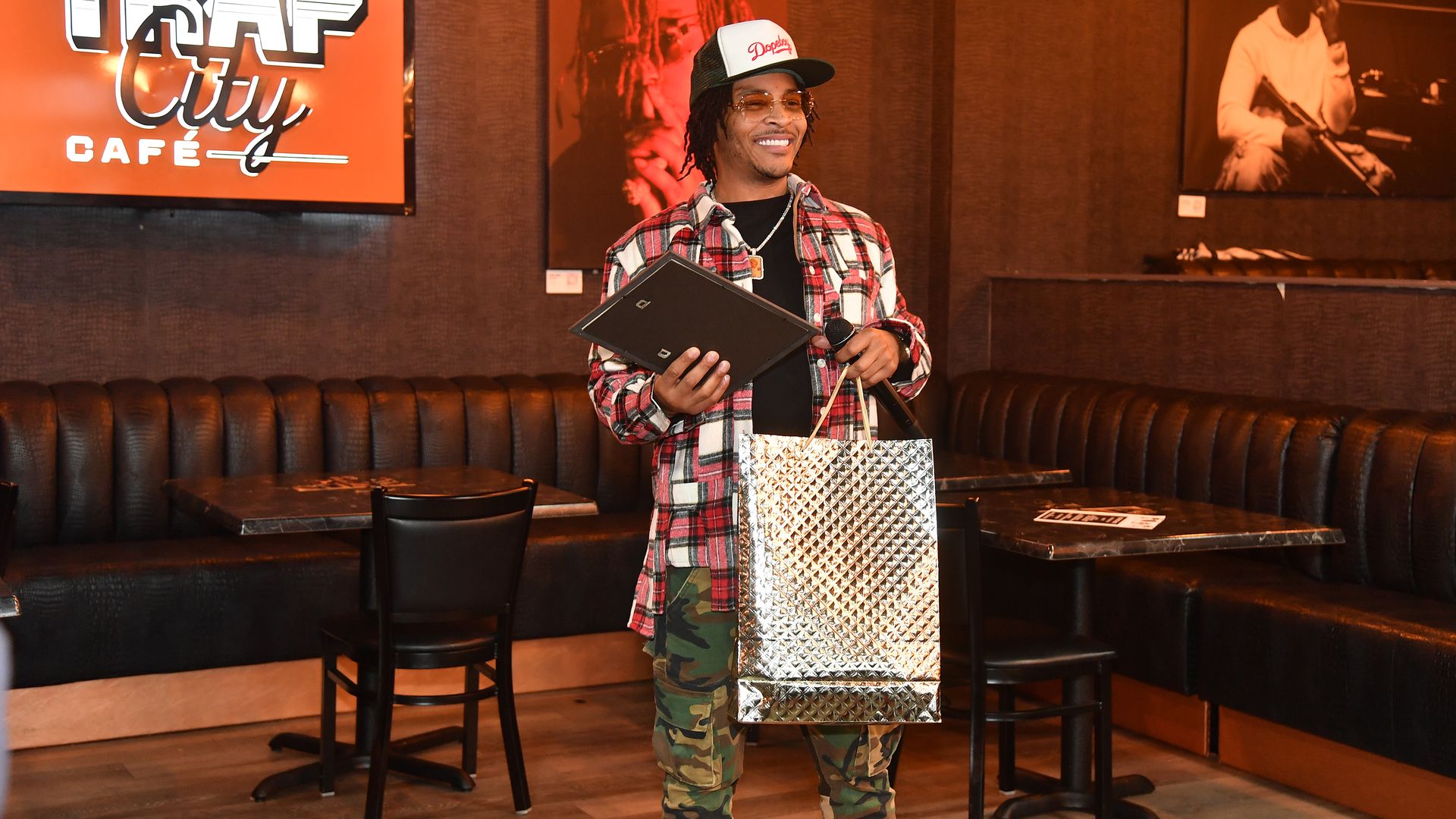 Hip-hop artist T.I. will be at Huston-Tillotson University this afternoon to distribute free computer tablets to students.
Why it matters: With many of the university's students living off campus, the tablet giveaway — which also comes with a year of wireless support — "ensures they have access to interact, create and develop their own innovations," university president Melva Williams tells Axios.
Williams and T.I. have co-taught the class "The Business of Trap Music" at a couple of historically Black universities over the last few years.
A university spokesperson tells Axios that hundreds of tablets will be distributed at the Davage-Durden Student Union at 3pm.
Between the lines: The three-time Grammy Award winner and clothing line co-founder will be accompanied at the giveaway by Vernell Woods, CEO of Atlanta-based Moolah Mobile.
The bottom line: "We want to help close the digital divide," Woods said in December.
Thanks to Bob Gee for editing and Kate Sommers-Dawes and Keely Bastow for copy editing this newsletter.
📖 Asher is reading this excellent, old Danish novel and wondering about sending a copy to his father.
☕️ Nicole can't stop thinking about the iced latte she got at Fleet Coffee.