Axios @Work
March 17, 2021
Welcome back to @Work. Keep your notes coming to [email protected] or find me on Twitter @erica_pandey.
I've got 1,784 words for you this morning, a 7-minute read. To start...
1 big thing: The case for going back to the office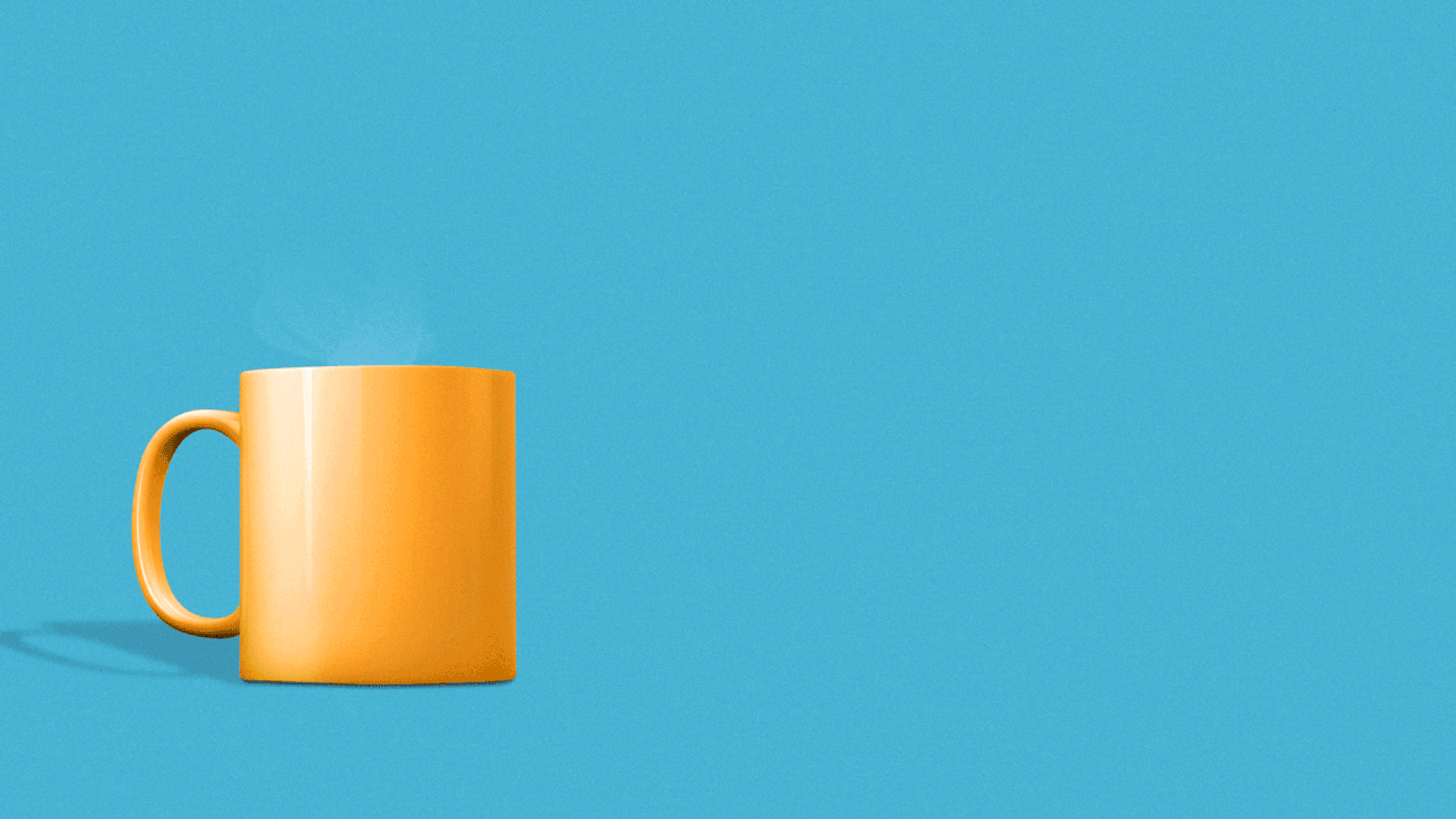 Office workers around the world are being told they can work from home forever. But that doesn't mean they should.
Why it matters: Even though work is possible from anywhere, most companies are sticky, and they will hold onto their in-person cultures. That means those who stay home might be out of sight and out of mind when it comes to promotions and other opportunities.
The big picture: This isn't an issue if everyone is in the office or everyone is remote. The complications start to arise when the staff splits into two groups: those who come in vs. those who stay home.
"There is a huge promotion cost of working from home if others are in the office, but you are not in the office," Stanford economist Nicholas Bloom tells Axios.
We've already seen this happen. In a 2015 study of a workplace in China, Bloom found that teleworkers were 13% more productive, but half as likely to get promoted as their in-person colleagues.
"Leadership is in the office generally. So if you're going in, you have access to leadership. You see them in the halls, and you're visible to them," says Jessica Reeder, who is an expert on remote work and works on strategy at GitLab, the world's largest all-remote company. "That applies to promotions."
The stakes: There are a number of groups at risk of getting left behind if they choose to telework in a hybrid setting.
Working parents — especially moms — who telework to be with their children could feel isolated.
Salespeople who work from home while their colleagues travel around the world for in-person pitches could lose deals.
Neurodivergent employees, who might choose to work remotely because they don't adapt as well to office environments, could be left out.
New hires, especially younger ones, could miss out on connections with friends or mentors at work. "Firms I have spoken to consider maybe having an extra day in the office post-pandemic for new hires," Bloom says. For example, a company might tell veteran employees they need to come in three days a week, but have new hires come in for four days for extra in-person bonding and training.
What to watch: "It's very, very hard to reconcile these two ways of working, but I don't want to say that it's impossible," says Reeder. Now that companies are more aware of the perks of remote work, they can be intentional about making a hybrid model work for their employees, she says.
Here's a simple trick from Reeder that could make a big difference: When conducting meetings that include in-person and remote employees, tell everyone to dial in from their desks instead of gathering the in-person folks in one room and having remote workers call. That way everyone occupies the same little square and feels equally part of the discussion.
Another strategy is to add some structure to the hybrid model, Bloom says. Have everyone come into the office on the same days and have everyone stay home on the same days, too. That fixes the "out of sight, out of mind" problem.
2. The missing piece in the Silicon Valley exodus discussion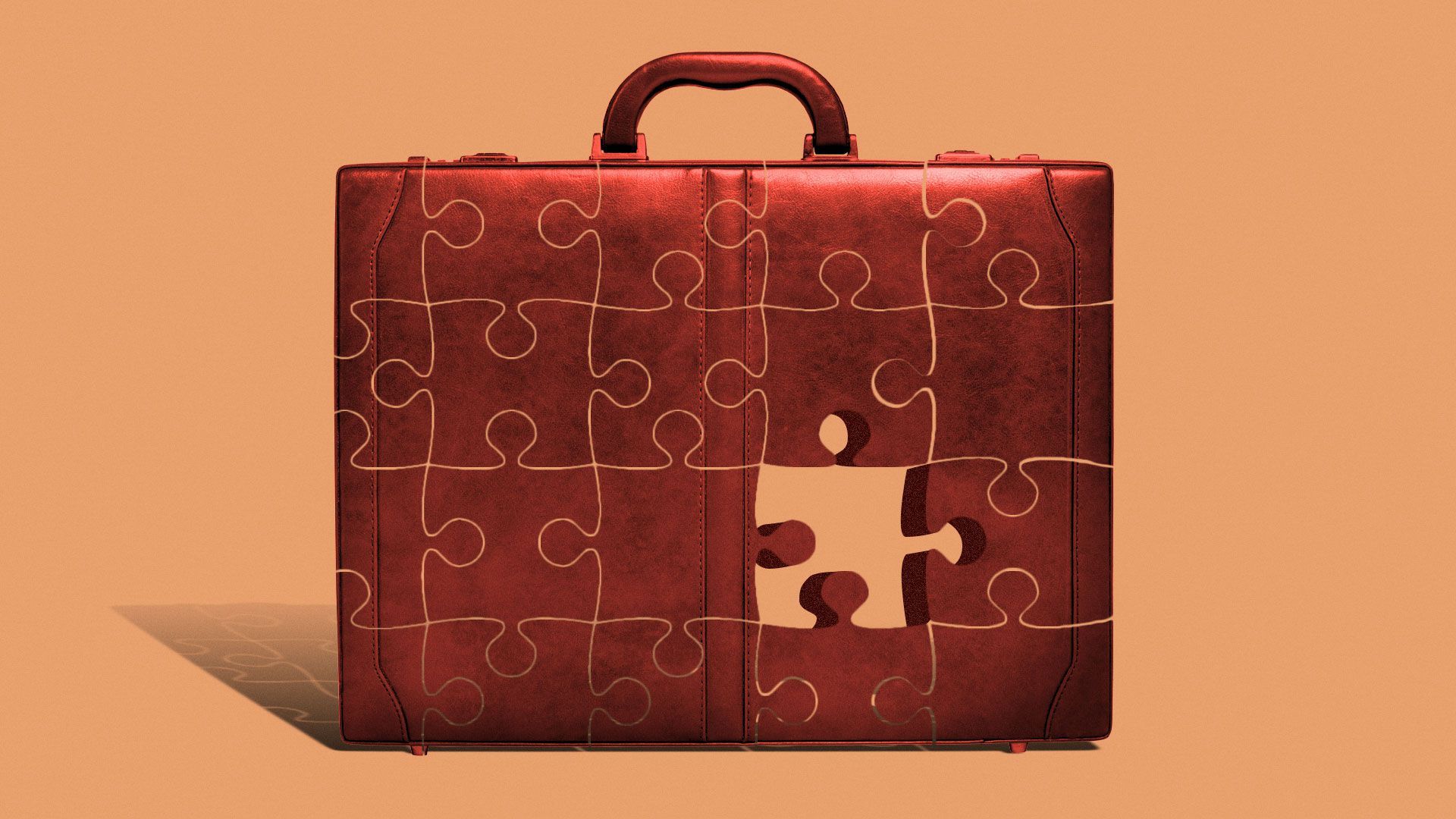 The past year's work-from-anywhere circumstances have turbocharged efforts to start to grow tech hubs outside of Silicon Valley — but one area getting little attention is employment law, Axios' Kia Kokalitcheva writes from San Francisco.
Why it matters: Some are hopeful that emerging tech centers elsewhere will be more inclusive for workers. But this aspiration could be easily thwarted if local tech workers lack supportive laws.
The big picture: Labor laws regarding discrimination, parental leave, worker organizing, and noncompete agreements vary from state to state — and even from city to city.
California's long-standing policy of not enforcing noncompetes is often credited for making it possible for Silicon Valley's tech workers to jump to newer and more cutting-edge companies and even start their own.
In states where these clauses are popular and legal, employers can make it harder for workers to take their talents to competitors or hatch new startups quickly.
According to Oxfam's most recent report on the best states for workers, with a focus on gender and family discrimination protections:
While California ranks at the top as far as worker protections, Florida is at No. 36 and Texas at 45. The latter two states, which have recently garnered the most headlines about a tech exodus from Silicon Valley, provide no paid parental leave, unlike California's eight weeks at 60–70% of pay. Federal law, however, lets most employees take up to 12 weeks of unpaid leave.
States like New York, Massachusetts and Washington, which have long had significant local tech hubs, rank within the top nine spots. However, states with younger tech industries like Colorado and Utah come in at Nos. 12 and 23, respectively.
3. The future of co-working — and WeWork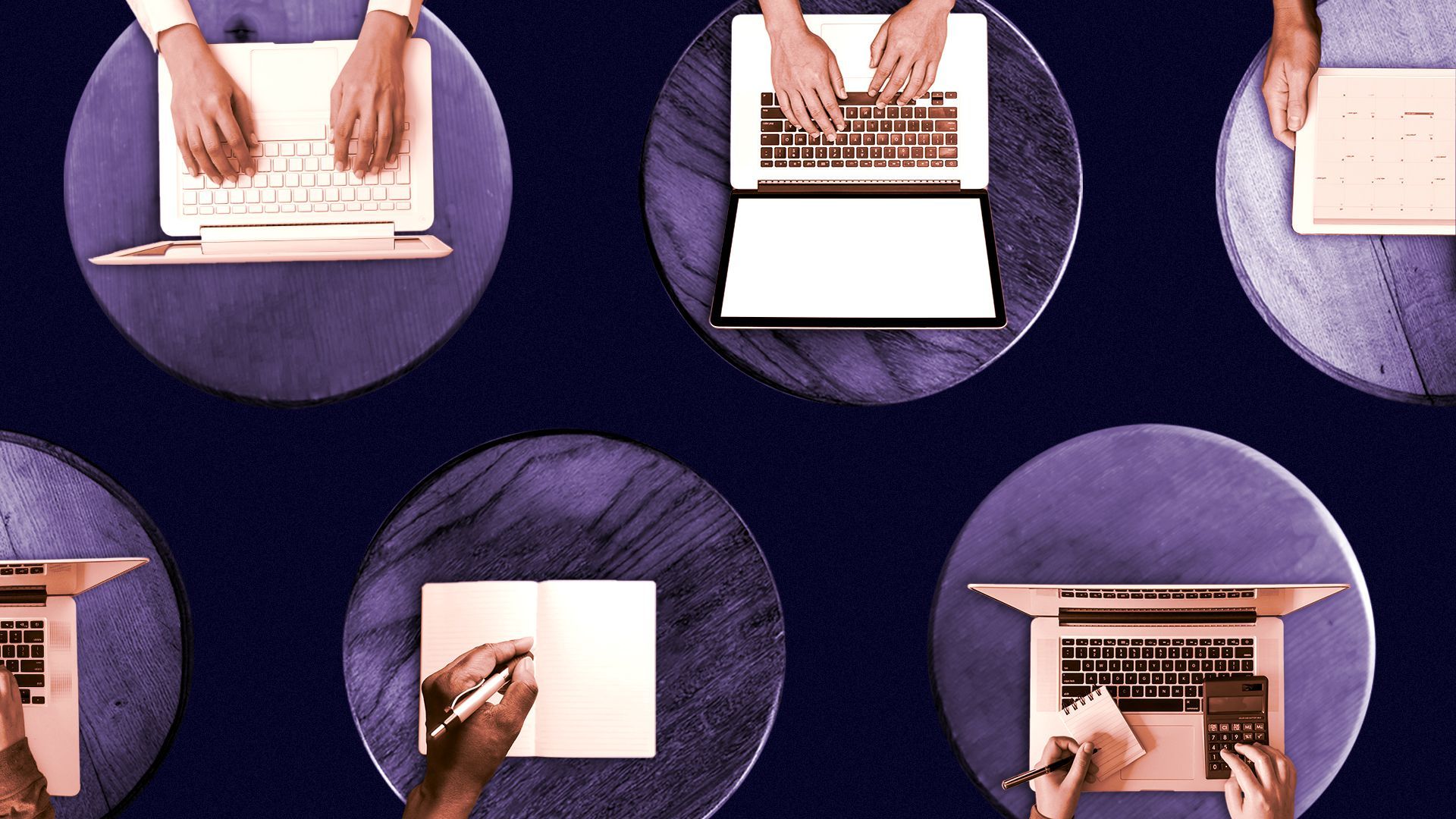 Before the pandemic, the co-working revolution, led by WeWork, was well underway. Then suddenly, sharing desks and beer on tap with strangers became unthinkable.
Yes, but: WeWork — and its investors — are betting that co-working still has a bright future. The company is in advanced discussions to go public via a SPAC sponsored by Vivek Ranadivé's Bow Capital Management, per multiple sources.
The backdrop: Pre-pandemic, less than 4% of Americans worked from home. Now that has spiked to nearly 40%, and it won't go all the way back down when this is over. For WeWork, a company that peddles office space, that appeared to be bad news.
On top of that, WeWorks have 75 square feet of space per worker, compared with the national average of 214. Close quarters like that can be downright terrifying for office workers who've spent the last year or more social distancing.
But, but, but: "We've always had a hypothesis that in a recession or in a difficult moment for offices, we'd be relatively well-hedged," says Peter Greenspan, WeWork's global head of real estate. "Long-term commitments are an anathema in times of stress."
The post-pandemic working world will be all about flexibility. The vast majority of workers want hybrid in-person/office work. That's pushing companies — especially smaller ones — to be nimble with their office space, and co-working is often the answer.
As a result, WeWork is leaning even harder into its short-term, flexible office space offering. And now, even traditional real estate firms want to get in on the flexibility. CBRE, one of the largest commercial real estate companies, recently bought a stake in the flex space firm Industrious.
What to watch: WeWork is not yet profitable, though it's on its way, "so there's still some risk," says Alex Snyder, a real estate analyst at CenterSquare. "But I do think up and to the right is the most likely scenario for them."
4. What Target's move to ditch office space means for Minneapolis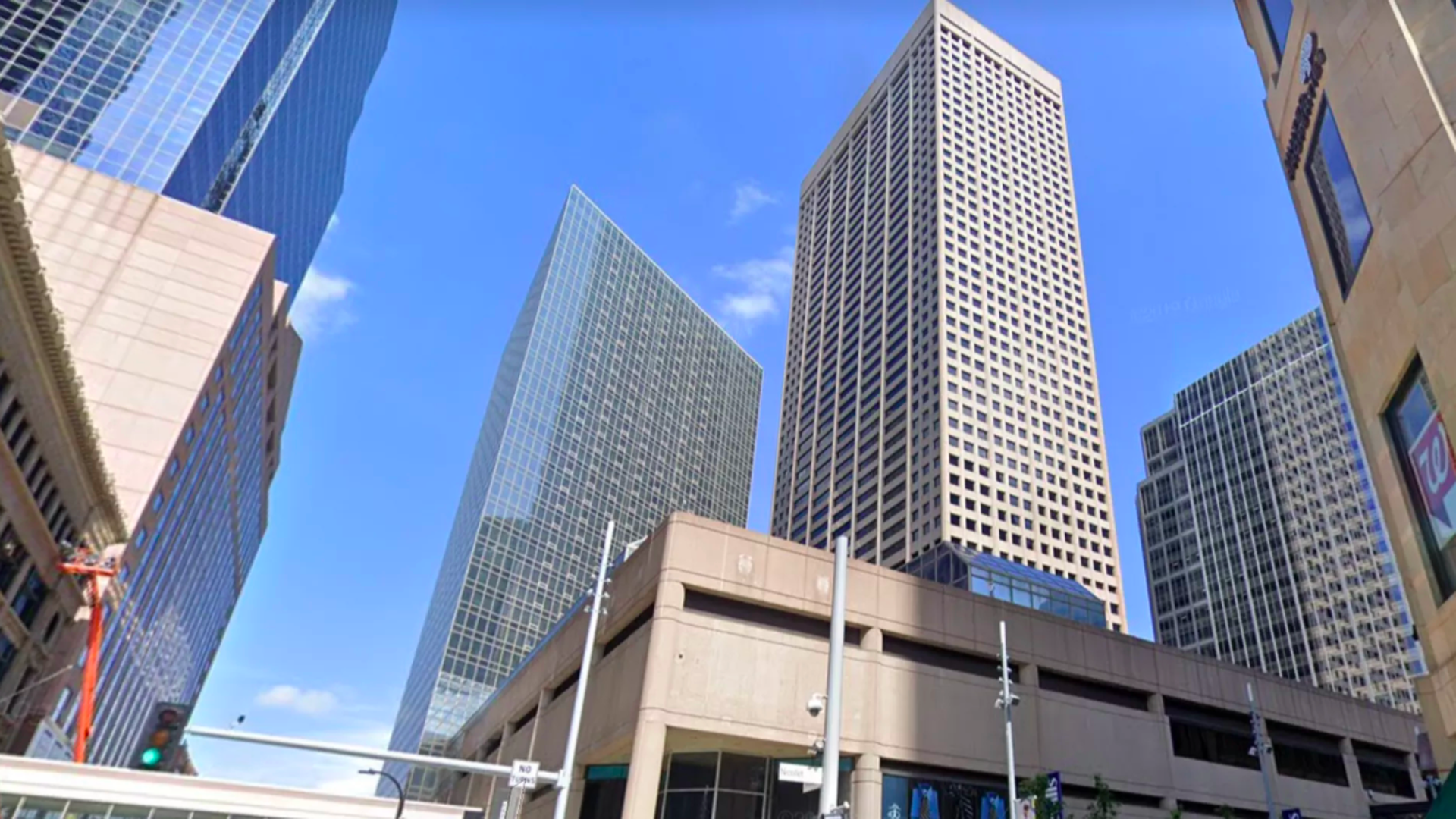 Here's an on-the-ground view of what the shift to telework looks like in cities across America...
Axios' Nick Halter writes from the Twin Cities: Target is switching to a flexible work model after the pandemic and will give up 1 million square feet of office space in downtown Minneapolis, all in the 52-story City Center tower.
Why it matters: The retailer is downtown's largest employer, with 8,500 workers. It means fewer high-paid employees eating, drinking and shopping downtown on a daily basis.
The big picture: 1 million square feet represents 4.5% of all downtown multitenant office space and 7.3% of all Class A downtown office space, according to CBRE Minneapolis numbers.
What's next: Axios talked to two real estate experts who said this decision could actually be good for downtown in the long term because companies will be able to rent Class A office space at much lower prices, since Target will be happy to recoup costs.
Sign up for Axios Twin Cities, or any of our other local newsletters that bring you breaking news and sharp analysis from cities across the U.S.
5. The "confidence gap" in STEM jobs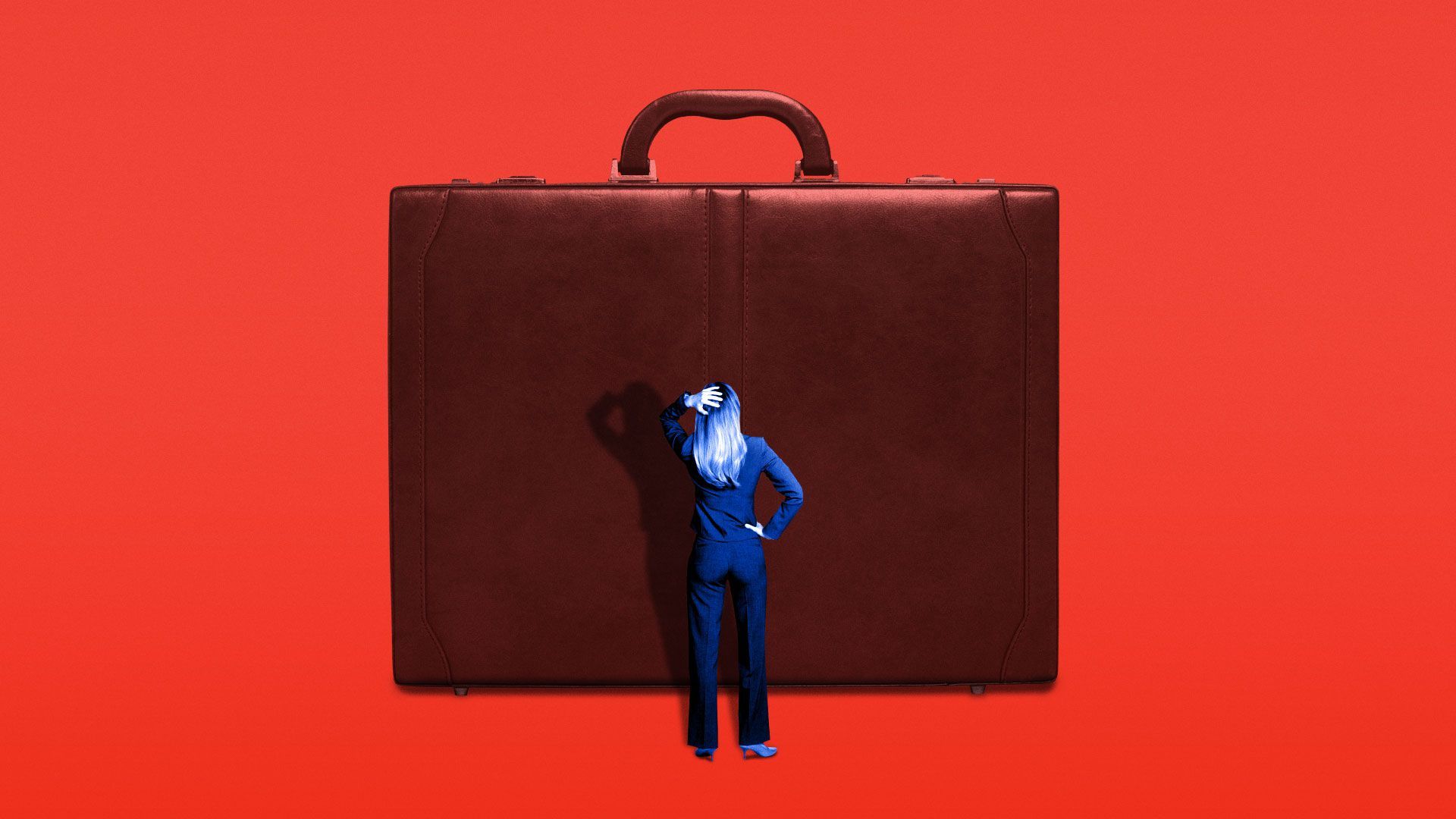 Young women starting out in science and technology jobs consistently get lower starting salary offers than their male counterparts.
The big picture: Part of that initial pay gap can be explained by a "confidence gap," according to a new paper.
Details: The researchers — led by Adina Sterling, a professor at Stanford Graduate School of Business — asked freshly minted graduates to score themselves on common engineering tasks like prototyping.
Men typically scored themselves higher than women across the board.
When comparing men and women from the same schools, with the same majors and in the same GPA buckets, the gaps in self-efficacy scores proved to be strong predictors of salary gaps, Sterling tells Axios.
Why it matters: Confidence goes a long way in the job-seeking process, she says. "Employers offer salaries that are reflective of self-promotion behaviors, that are based on what applicants are saying about themselves."
That rewards men, who typically appear more confident than women.
High self-confidence — indicated by high self-efficacy scores — might also result in men applying to higher-level jobs with higher salaries right out of school.
The bottom line: Corporate America overvalues confidence, says Sterling. "We put so much emphasis on it, and we don't have a way of vetting overconfidence."
6. Worthy of your time
TSA officers screened more than 1.35 million people at airports on Friday, the highest number of passengers on a single day since March 15, 2020, the latest sign that air travel is making a comeback.
Amazon is expanding a program called "FC Games," which rewards fulfillment center workers who work quickly with digital currency that they can use to buy and care for online pets.
Such gamification of the rote — often physically taxing — tasks at an Amazon warehouse feels like a plotline from the show "Black Mirror," one worker told The Information.
Companies all over the world are using algorithms to help sort through piles of incoming job applications, but these bots often re-create the worst of human bias.
For example, candidates who did not graduate from a four-year institution might be automatically rejected because the robot cannot weigh that fact against other relevant education and work experience.
Although more and more Americans are getting vaccinated and thinking about returning to work, most companies are still playing it safe with virtual retreats.
And the gimmicks are getting even worse. One firm asked employees to point hairdryers at themselves while they sipped on drinks to mimic a Caribbean breeze, the Journal's Krithika Varagur writes.
7. 1 fun thing: Who's not wearing pants?
Nearly a third of workers wear pajamas on their work video calls — and 1 in 10 don't wear pants at all.
That's according to a new survey of 2,000 office workers in the U.S. and the U.K., conducted by YouGov and Otter.ai, the speech-to-text transcription company.
The utter lack of effort might be explained in part by Zoom fatigue, which 42% of the surveyed workers say they've experienced.
Still, the PJs and no-pants life suits many. A fifth of those surveyed say they want to work remotely forever.
You have to be careful, though. Let the story of this ABC reporter who went on the air without pants and thought no one would see (but everyone very much did) serve as a cautionary tale.