Axios @Work
August 25, 2020
Welcome back to @Work. As always, send your feedback on today's newsletter and your thoughts on what you'd like to read about in future editions to [email protected].
It's RNC week, and my Axios colleagues will take you behind the scenes. Join Mike Allen on Wednesday, Aug. 26, at 12:30pm ET for a conversation on the future of the Republican Party, featuring U.S. Department of Housing and Urban Development Secretary Ben Carson and Miami Mayor Francis Suarez. Register here.
I've got 1,341 words for you today — a 5-minute read. First up...
1 big thing: Betting on the workplace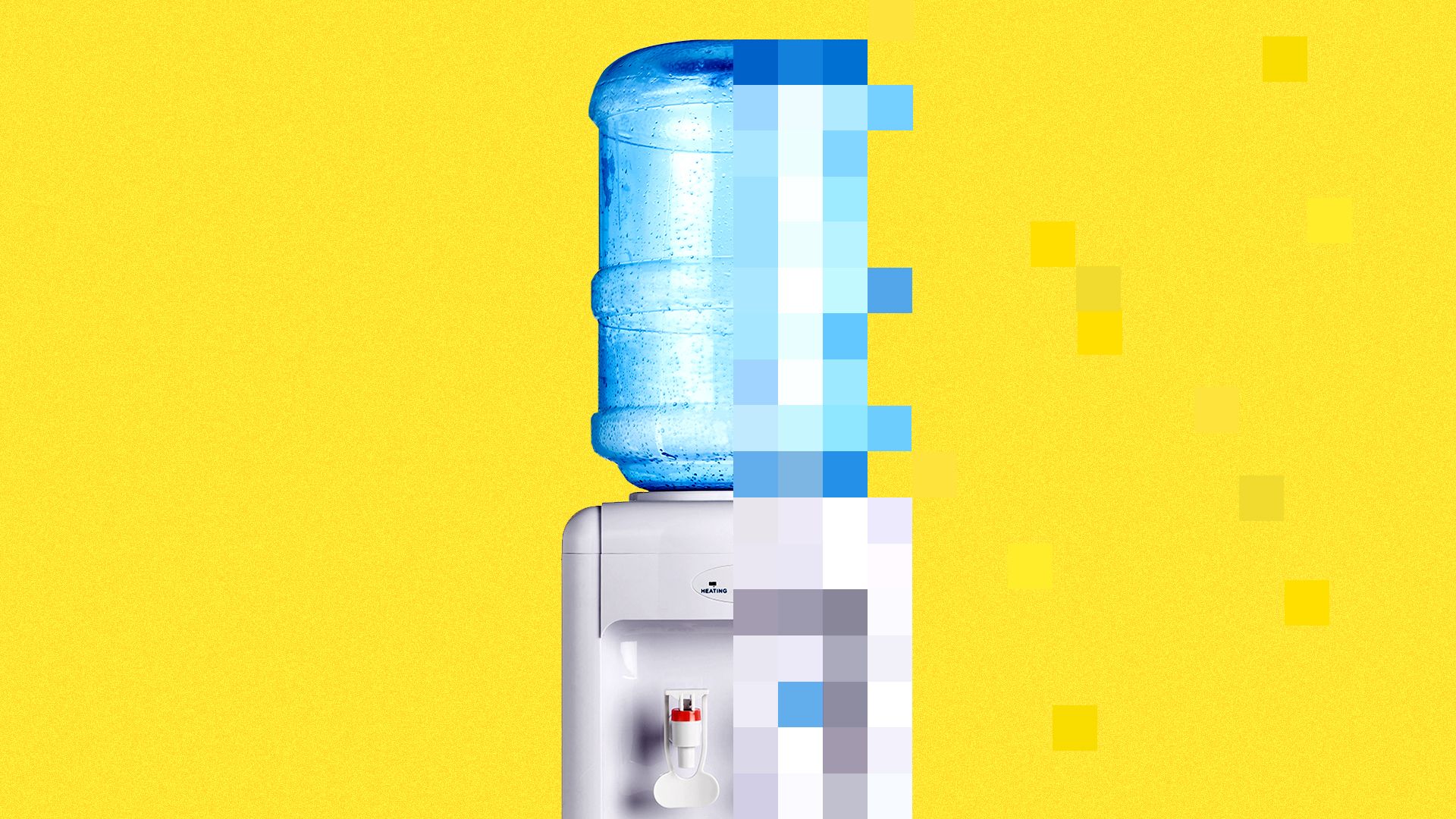 As the pandemic has persisted, Silicon Valley tech giants have extended their telework timelines — and some have even said that employees can stay home forever. But now those same firms are simultaneously betting on the future of the office.
Why it matters: Remote work has been successful at many firms, but the vast majority still have strong office cultures. The pandemic won't drastically alter that.
"COVID changed a lot of minds," says Julie Whelan, of the commercial real estate firm CBRE. "That said, there are billions of square feet leased across the United States, and that's not disappearing overnight."
What's happening: Office leasing activity in the second quarter of 2020 was down 44% year-over-year, CBRE reports. But it appears to be bouncing back, led by the tech titans.
Amazon is adding 900,000 square feet of office space in New York City, Phoenix, Dallas, Detroit, San Diego and Denver. And Facebook is expanding its New York footprint with 730,000 additional square feet in midtown Manhattan.
Amazon is also in the middle of building two large complexes to complement its Seattle headquarters. Its Hyderabad, India, building is 1.8 million square feet, and its Arlington, Virginia, campus — HQ2 — could be as big as 8 million square feet.
The tech giants' bets on the importance of the office appear to be shared by other big firms.
Per a CBRE survey of 126 companies, half of which are Fortune 500 firms, 70% are confident in setting long-term real estate strategies even amid the pandemic.
79% say the importance of the physical office will decrease slightly or remain the same when the coronavirus crisis is over.
And teleworkers across the country say they've developed an appreciation for the workplaces they once griped about.
But, but, but: While the pandemic won't kill offices, its effects on where and how we work will linger.
Look for many companies to pursue a hybrid of work-from-home and work-from-office. 61% of CBRE's respondents say employees will be able to work remotely at least part of the time in the post-pandemic world.
That means those firms won't need as much space, and many will downsize.
The bottom line: "We're changing why we need an office: It's the social interaction," Whelan says. "That doesn't need to happen five days a week. But it still needs to happen."
As Jerry Seinfeld writes in his defense of New York City, "Energy, attitude and personality cannot be 'remoted' through even the best fiber optic lines."
2. The newest C-suite job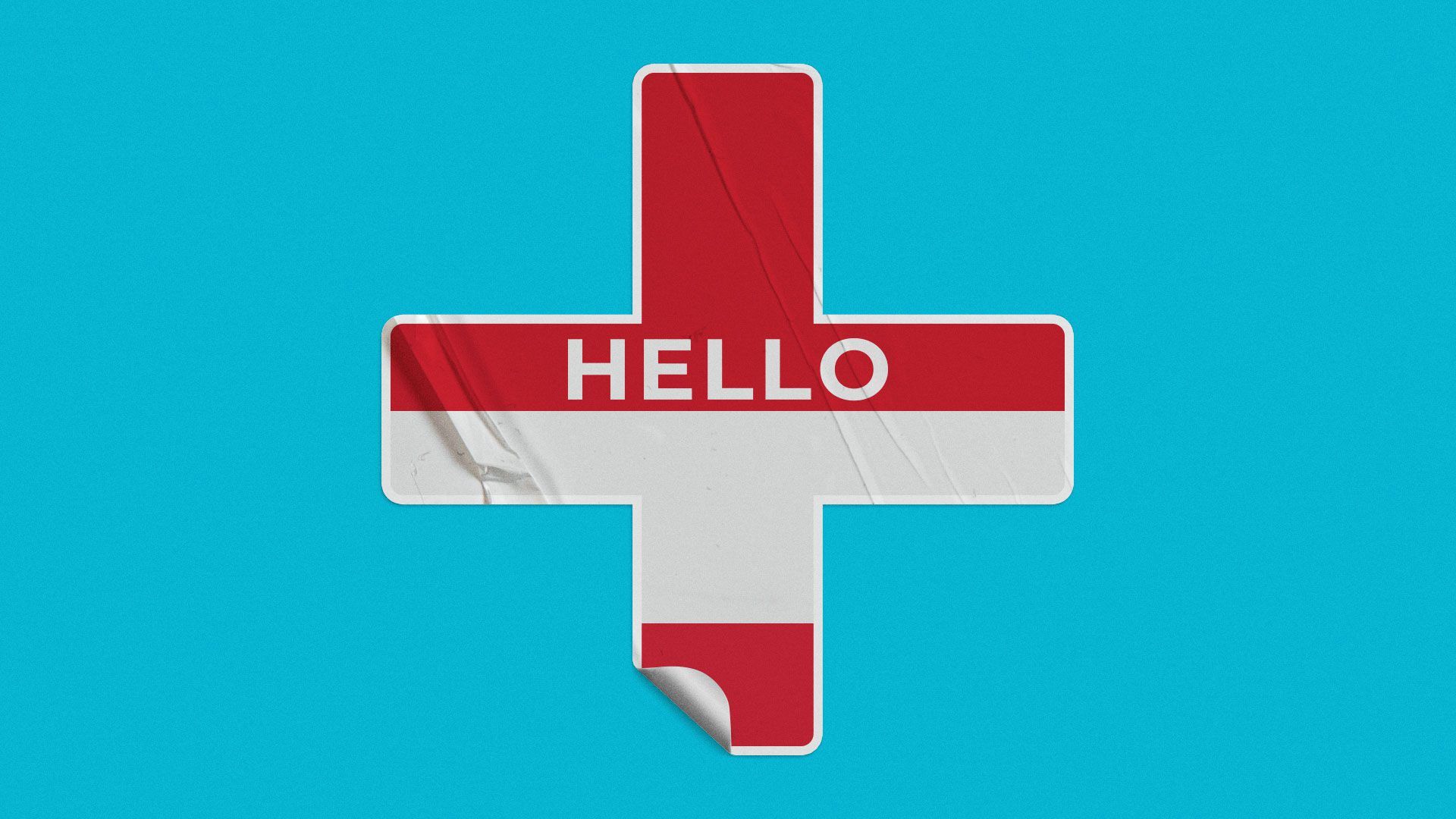 There's a hot new executive position at big companies: chief medical officer.
Why it matters: The coronavirus exposed a slew of vulnerabilities within our society, and one of them was the inability of large corporations to protect workers. Now, many firms are putting physicians in their C-suites to address some of those problems.
"In the past, there was a focus on workplace safety, and, naturally, there wasn't as large of a focus on public health and infectious disease," says Daniel Castillo, chief medical officer at Matrix Medical Network, who has been consulting with food industry giant Tyson Foods on its coronavirus response.
"What the coronavirus has done is really open that up as an area that organizations need to think about."
Driving the news:
Tyson — which faces lawsuits from employees who say they were sickened at its plants — is currently looking for an in-house CMO.
Royal Caribbean Cruises has added a CMO amid the pandemic, per the Wall Street Journal.
Australian retail behemoth Woolworths Group recently brought in a medical executive as well.
Even companies that aren't putting doctors in executive positions have partnered with health care companies or hired medical consultants to get through the crisis, says Brian Kropp, head of Gartner's human resources practice.
The bottom line: "It requires a lot of effort for us to keep our employees safe," says Scott Brooks, who leads COVOD testing strategy at Tyson. "COVID isn't going away anytime soon, and then we're thinking, 'What's the next COVID?'"
Separately... I saw another job opening for CMO today. Bud Light is looking for a Chief Meme Officer. You'll get free spiked seltzer and $5,000 a month for a three-month stint of making "at least 10 fire Bud Light Seltzer memes per week."
3. Democracy, as a benefit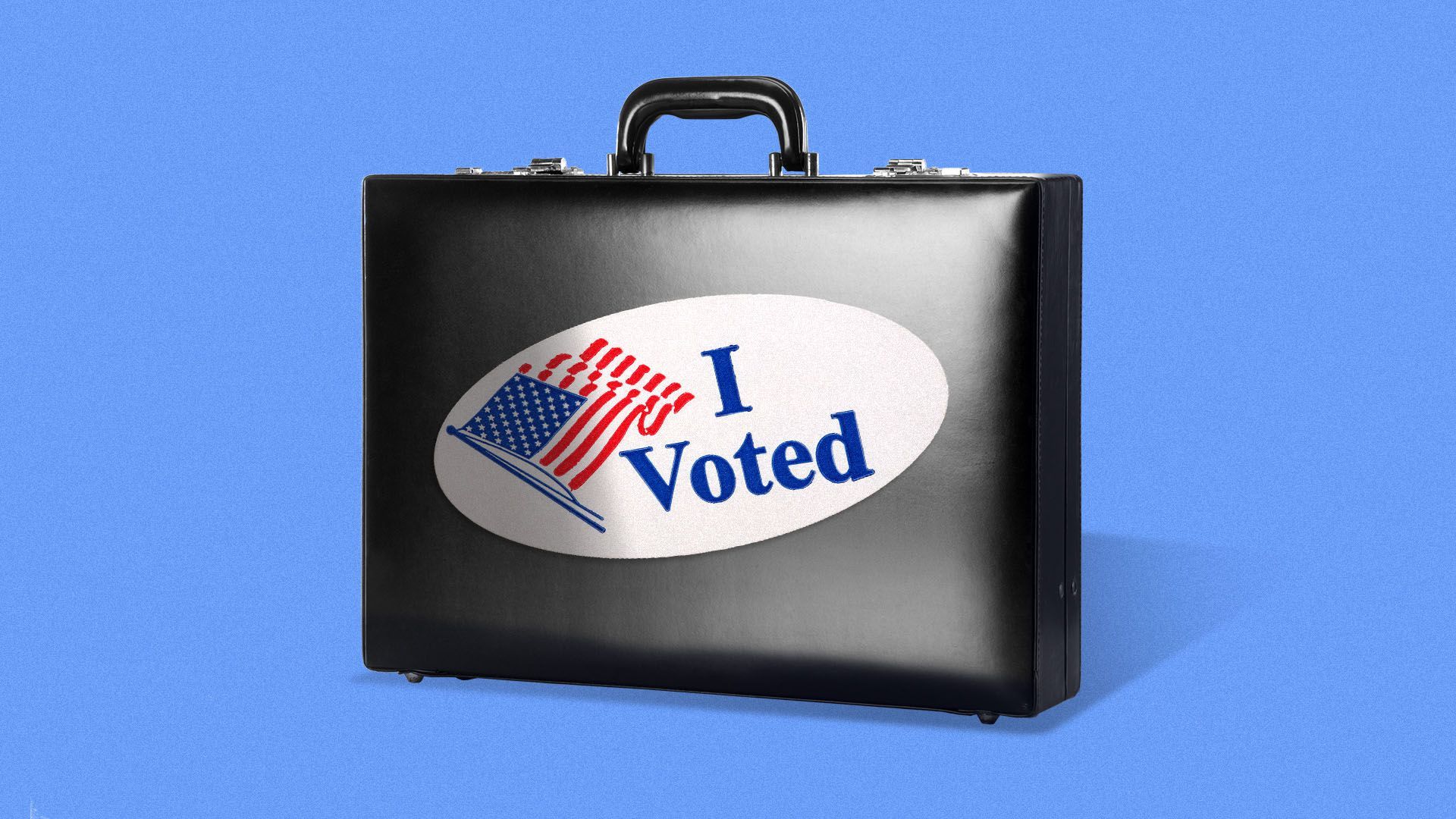 As companies — under pressure from employees and customers alike — become increasingly socially active, more and more of them are giving workers paid time off to vote.
The big picture: Workplace benefits are changing with the times. And as remote work makes office perks like ping-pong tables and beer on tap irrelevant, voting as a benefit could be a new way for companies to attract talent.
"We think this is the right thing to do, but we hope it has a positive business impact in terms of hiring and retaining talent," says Jonathan Neman, CEO of Sweetgreen, which is giving employees three hours off on Election Day this year.
It's the latest in a long line of firms that are offering the same benefit.
More than 700 companies — Walmart, Uber, Nike and Deloitte, among them —have joined Time to Vote, a nonpartisan pledge to give employees time off to cast ballots.
Sweetgreen is supplementing its voting PTO with efforts to get workers registered. The company has put QR codes in its kitchens to help employees do so seamlessly, Neman says.
The bottom line: As Axios' Courtenay Brown and Sara Fischer write, never before has there been such a powerful push by corporate America to get people to the voting booths.
4. Toward car-free cities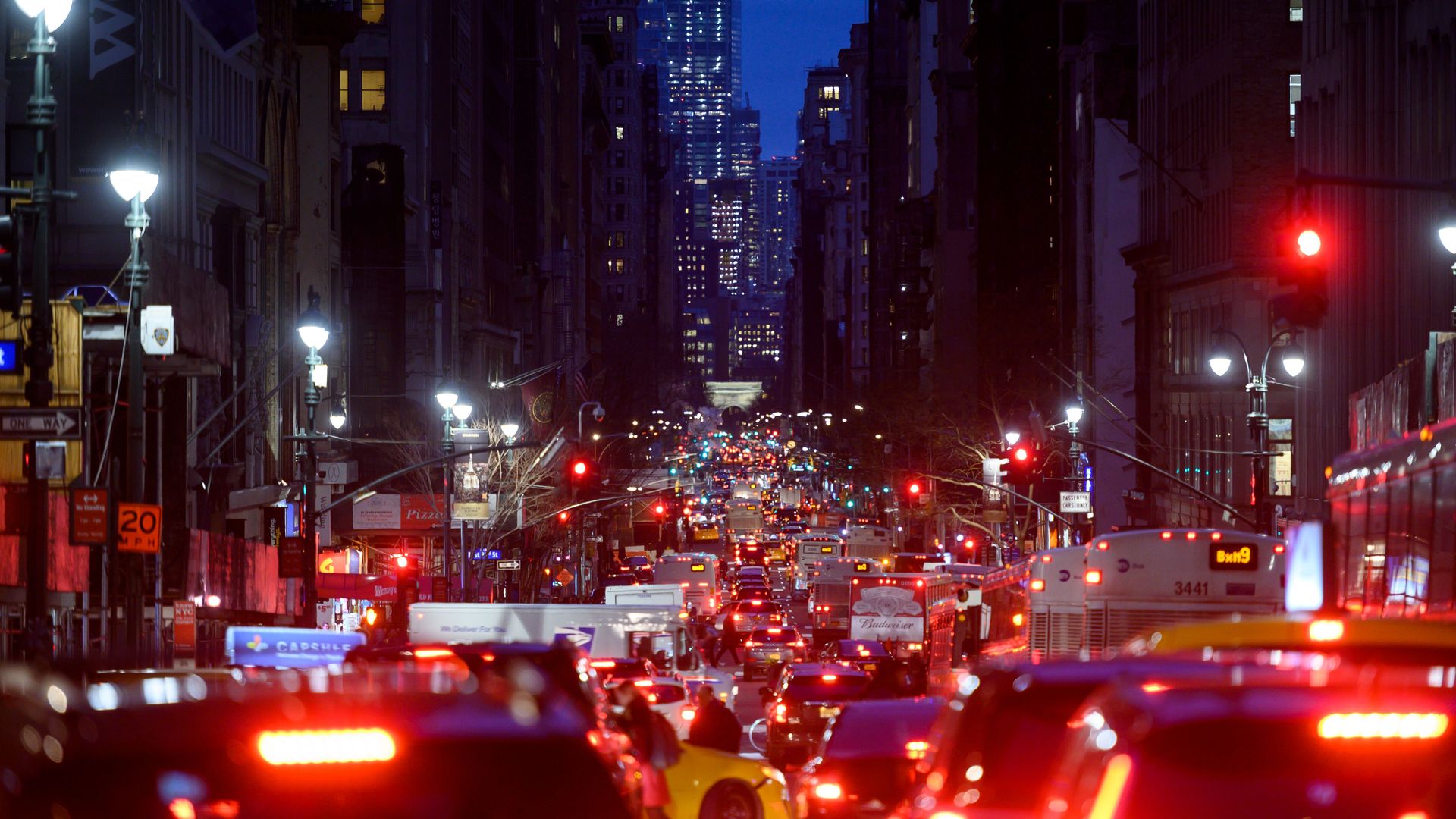 The work-from-home and shop-from-home habits that we've formed during lockdowns could take 14 million cars off the road.
The big picture: Before the pandemic, Americans were driving around 3 trillion miles a year, the equivalent of 337 round trips to Pluto, according to a KPMG analysis.
That fell as far as 64% when stay-at-home orders were in place around the country.
KPMG projects that while driving will recover, total miles will end up at 9% below what they were in the pre-pandemic world. That's the equivalent of taking around 14 million cars away.
What to watch: "The behavioral changes that stick around once the coronavirus crisis passes will affect power use, driving levels and oil demand — with repercussions for all those industries," Axios energy expert Ben Geman notes.
5. Worthy of your time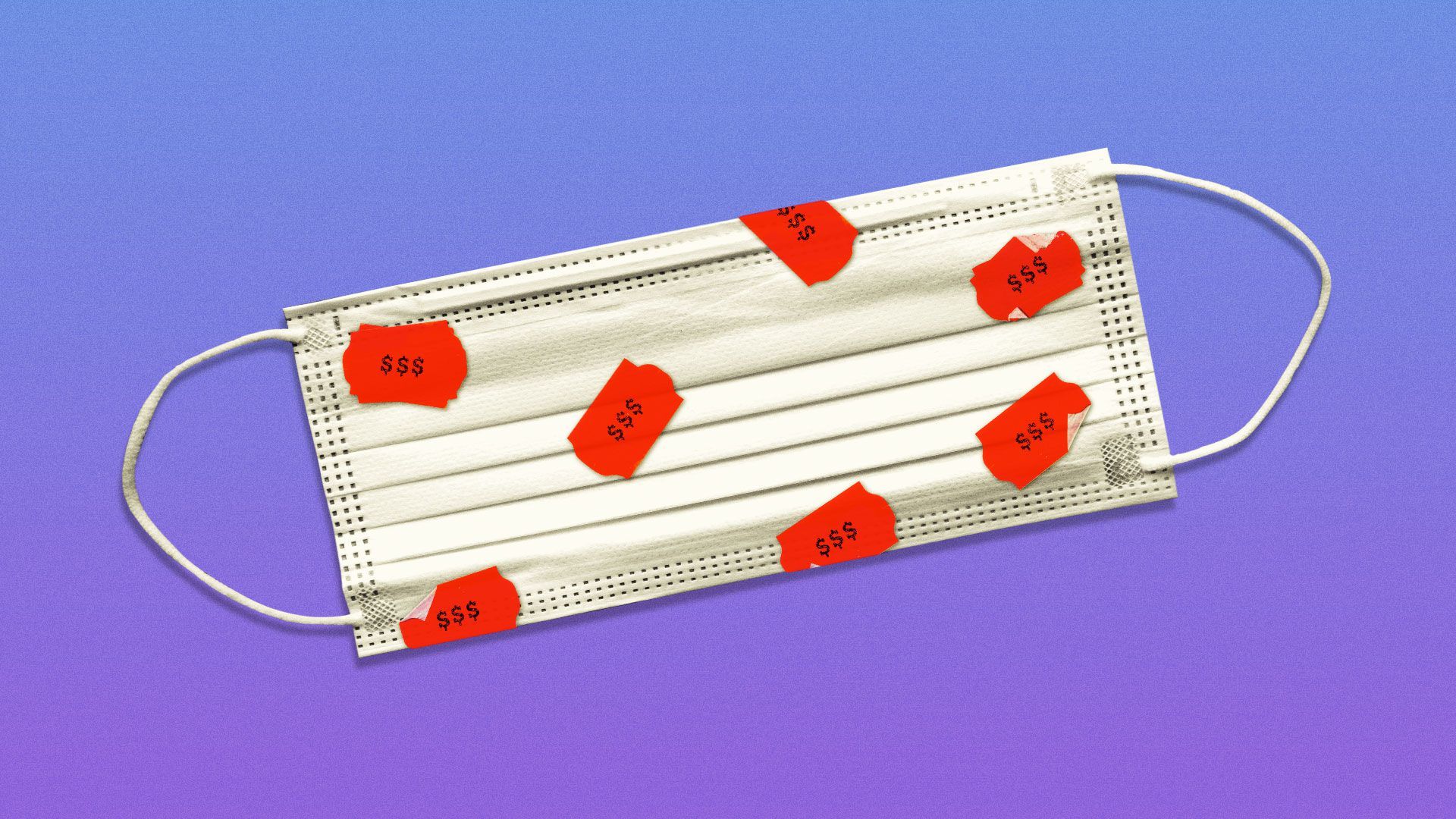 What tech is (and isn't) selling during the pandemic (Axios)
The pandemic has shifted where Americans spend their time — and, consequently, where they are spending their tech dollars. Sales of PCs, webcams and other tech products that help people work, learn and play at home are up, while products designed for the highly mobile are losing ground.
How the pandemic changed working lives (Economist)
We're attending more meetings, the meetings themselves have more people in them, and we're sending more emails. But the length of the average meeting has shrunk by about 12 minutes.
Zoom went down on the first day of class (Inside Higher Ed)
An hours-long Zoom outage on Monday — the first day of classes for many colleges — is raising questions about schools' and universities' near-ubiquitous reliance on the tech company for remote learning. Many institutions still don't have contingency plans for what to do when technical difficulties strike.
Coronavirus is causing a can shortage (Wall Street Journal)
In the beginning, people stocked up on canned goods to prepare for the apocalypse. Then, as bars and restaurants closed abruptly, people bought beer and other drinks to enjoy at home. All this has drained the U.S.'s supply of aluminum cans.
6. 1 🏖️ thing: Pandemic-era vacation rules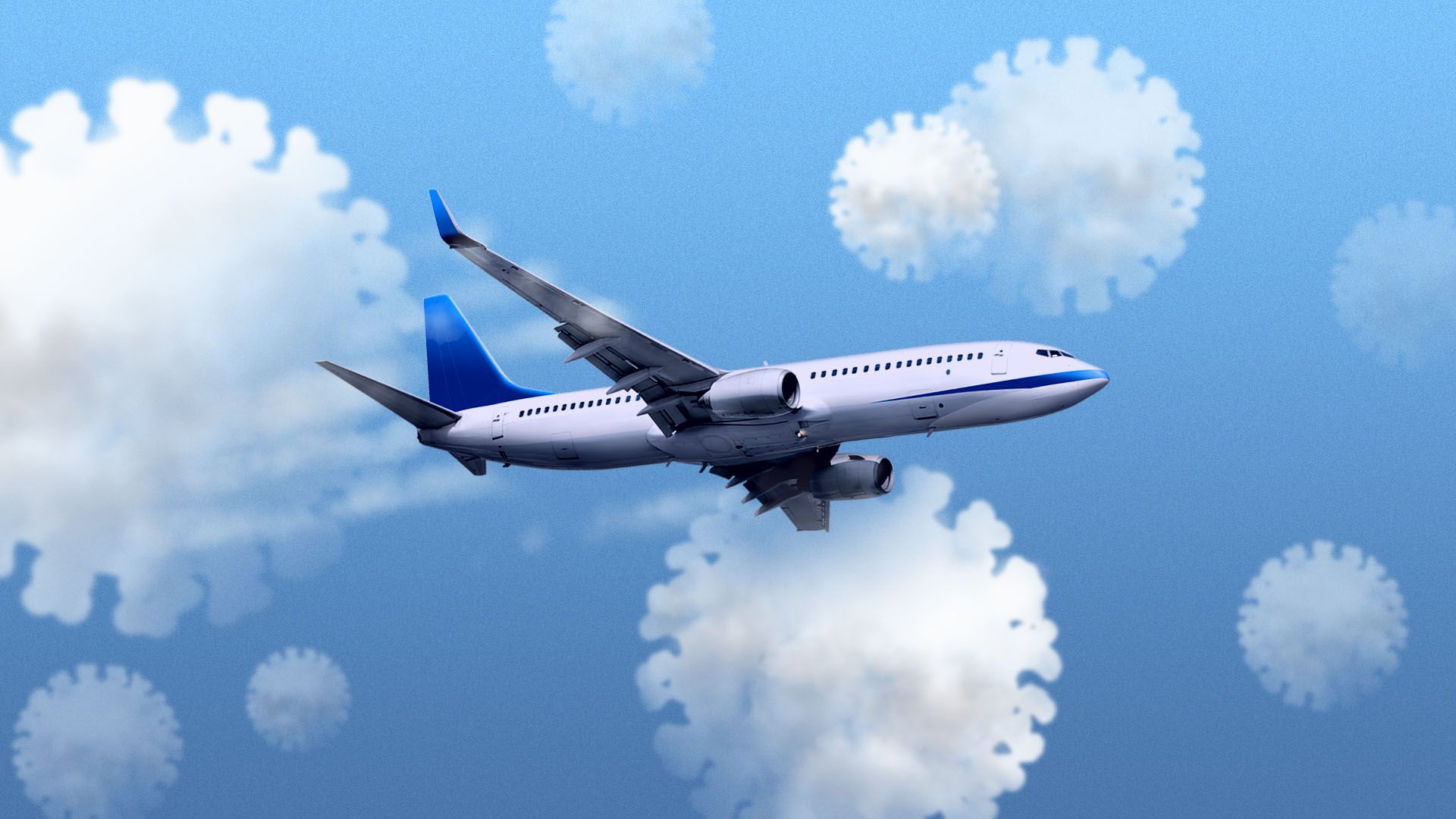 The rules of travel during the coronavirus pandemic are nebulous.
Vacations have become a new flashpoint, as people argue over what sort of travel is acceptable, as the New York Times' Tariro Mzezewa writes.
Some believe everyone should stay home unless they need to make essential trips, such as to the grocery store.
Others say leisure travel is OK if it's by car, and others still say trains and planes are fine as long as you wear a mask, keep your distance and wash your hands.
When people do take trips, their vacation Instagram photos and Facebook posts are drawing ire from family members, friends and co-workers.
Lots of vacationers are proactively addressing concerns by posting coronavirus disclaimers alongside their photos, writing that they received negative test results before going or that they maintained social distance. (Comedian Matt Buechele has a hilarious bit about pandemic Instagram etiquette.)
The bottom line: Workers in every industry are dealing with burnout as they hold off on taking vacation days amid the pandemic. Many haven't had a real break since Christmas.
It's important to take time off, and it's possible to do so while staying safe. Check out the CDC's guidelines on travel here.