Axios @Work
May 26, 2020
Welcome back to Axios @Work after a sunny long weekend. Keep sending your thoughts and ideas on the future of the workplace by replying to this email or writing to me at [email protected].
You're invited: Tomorrow, Axios is hosting a virtual live event on the state of small business, featuring interviews with Kwame Onwuachi, owner and head chef of Kith and Kin, and Ann Patchett, best-selling author and co-owner of Parnassus Books. Register here.
Today's edition is 1,453 words — a 5-minute read. To start...
1 big thing: Choosing between your job and your health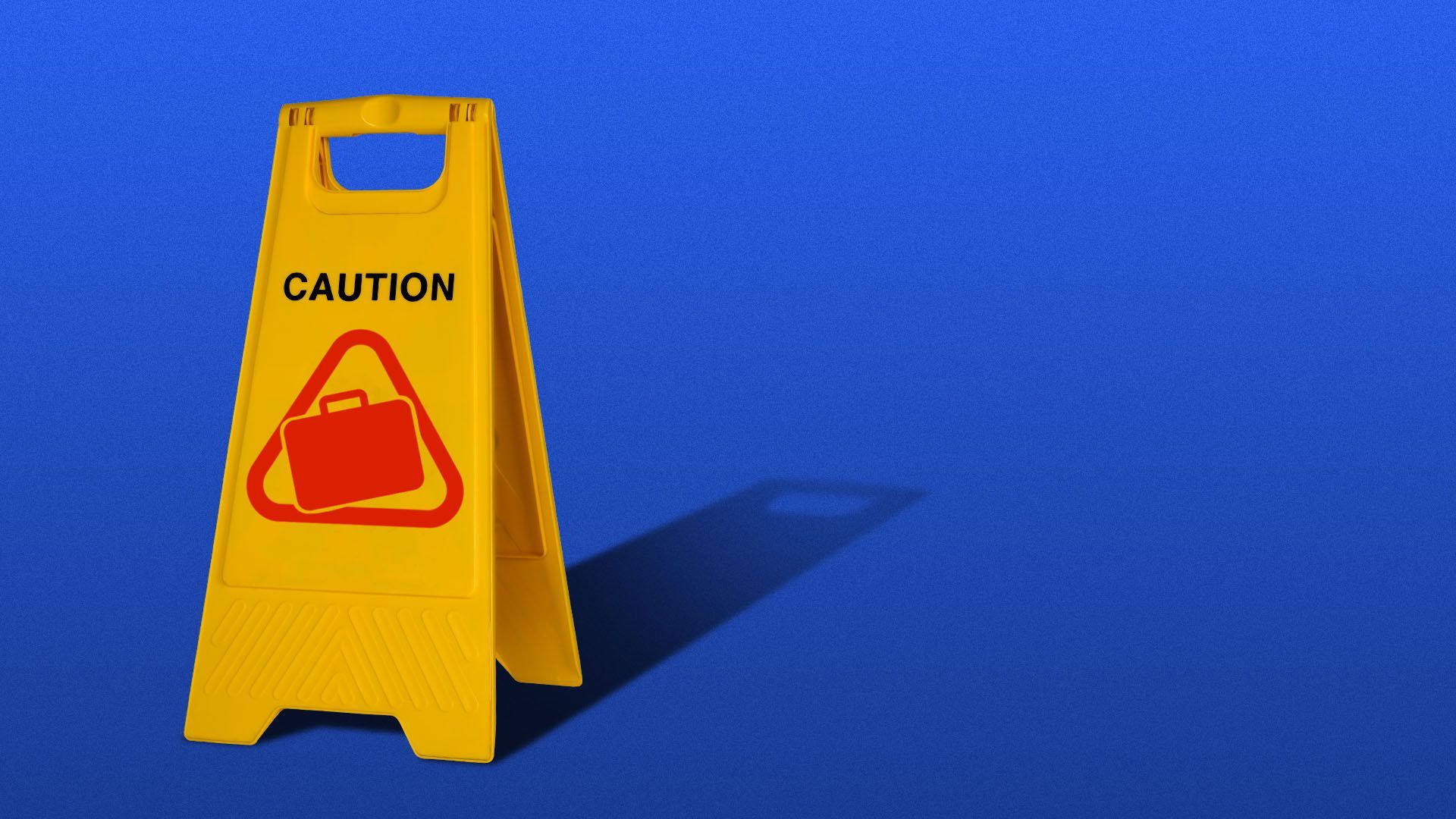 As states open up, businesses are starting to call their employees back to work, but many don't feel safe going back.
Why it matters: This is poised to be the next big challenge in the American economy: workers may be forced to chose between their health and their livelihood.
"It's a very big problem," says Andrew Stettner, an expert on worker protections at The Century Foundation. "A lot of people don't feel safe. They're anxious, and businesses are starting to reopen, and I think employer behavior will be all over the place."
The big picture: Under the CARES Act, those who have been urged to quarantine by medical professionals and can show documentation can refuse work and keep receiving unemployment benefits.
But this is a time during which anyone can reasonably feel unsafe returning to work. And it gets a lot more complicated to stay home and keep getting unemployment insurance if a worker cannot provide that doctor's note, says Michele Evermore of the National Employment Law Project.
In some cases, workers who cannot use the CARES Act to refuse work may be able to fight their employers using the 1988 Stafford Act, which says employees can refuse work if it poses an unusual risk to their health. But they'll stop receiving much-needed unemployment insurance until their cases are resolved.
As more states reopen throughout the summer, protections for workers may get stronger. For now, "we just don't have guidelines for safe work," says Evermore. "Workers, at best, may face a lag in benefits. At worst, they will have to go back to work."
And if people are not high-risk themselves but still feel unsafe returning to work because they're living with someone who is at risk, protections are essentially non-existent, and employers may be able to compel them to come back, experts say. "You can go back, or you can lose your job," Stettner says.
This is already happening across the country. The New York Times spoke to a number of workers who are making extremely difficult, anxiety-inducing decisions of whether to return to work, risking their own health and the health of their family members, or give up income.
In some states, restaurants and other businesses have chosen to remain closed to keep their workers safe and allow them to keep receiving benefits. But other states are cracking down.
Iowa and Oklahoma, for example, have directed employers whose workers do not show up to report them to the state so they can take away unemployment benefits.
2. Parents, out of sight and out of mind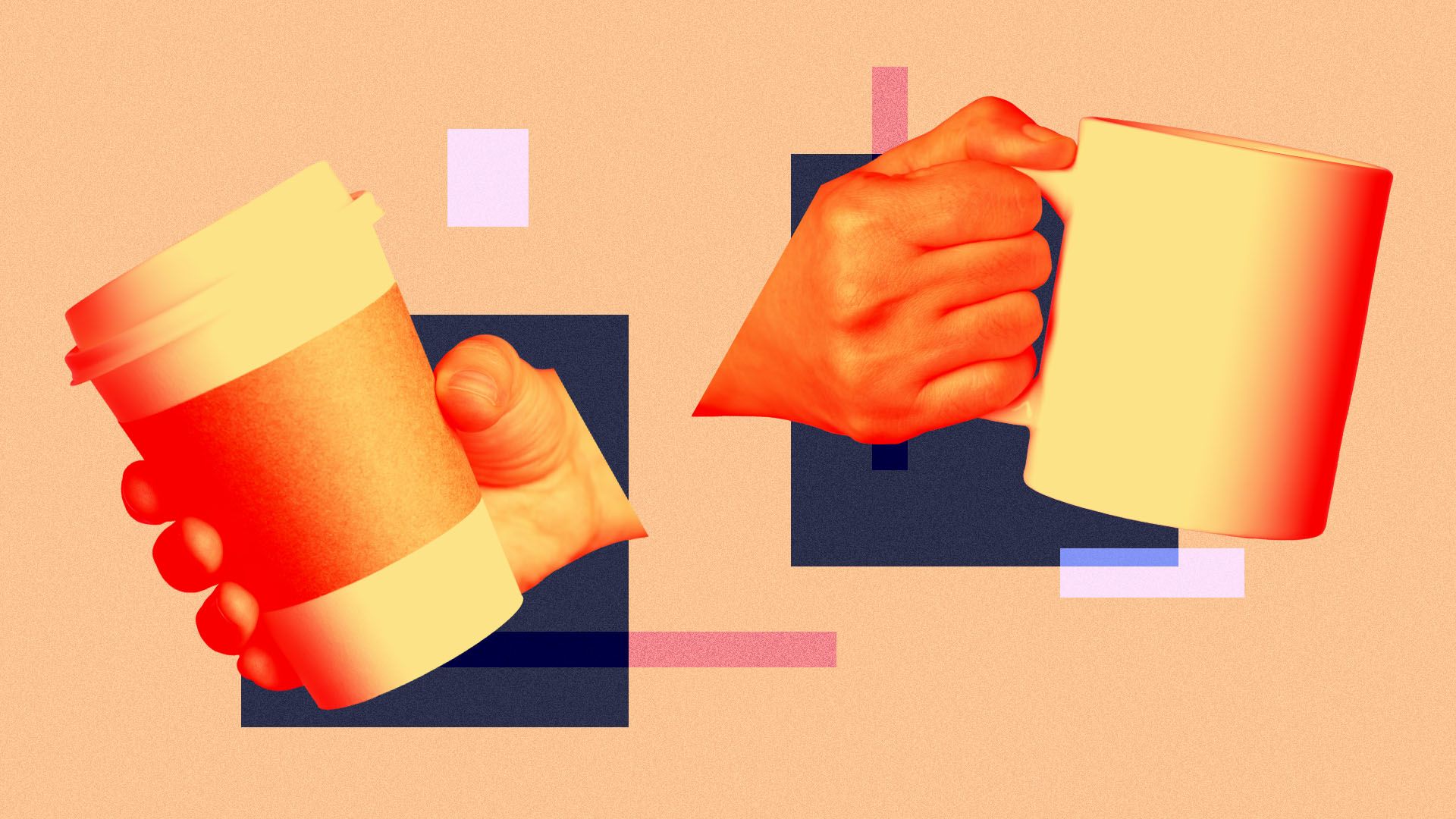 The coronavirus could create a new type of workplace discrimination in white collar work — separating those who show up to the office versus those who do not.
The big picture: Even when offices reopen, there will be groups of employees who will continue working from home, such as parents who have kids who are home from school. And these workers could get overlooked by employers.
What's happening: As moves by Twitter, Facebook and Google have already indicated, many companies will use the coronavirus to transition into hybrid remote firms — with swaths of employees staying home forever. But companies that aren't conscious about forging a cohesive remote culture could push those workers aside.
More than 40% of American workers between 20 and 54 have children at home. And at least one parent may have to stay home with those kids if schools don't fully open this fall.
"As we move toward reopening, if history is any indication, it is predominantly moms staying home and making those difficult decisions and having those difficult conversations with supervisors," says Sarah Lux-Lee, CEO of Mindr, a consultancy that works with tech companies to help retain women and parents as employees. "And the implications of that could be very far-reaching."
Think of working parents becoming isolated as they miss happy hours or team lunches or — even worse — being passed over for promotions or raises.
On top of that, the coronavirus is ravaging the business of child care. The projection is that 50% of child care centers won't make it through this, and, all told, America will lose around 4.5 million child care slots.
Even the parents who are able to afford child care when their offices reopen and feel comfortable putting their children in group care facilities may not have options.
The bottom line: "Family caregiving challenges will become a huge problem in America as we try to reopen the economy," says Adrienne Schweer, a fellow at the Bipartisan Policy Center. "Parents will take a hit in perception and bias and take a hit potentially in pay."
3. Interning from home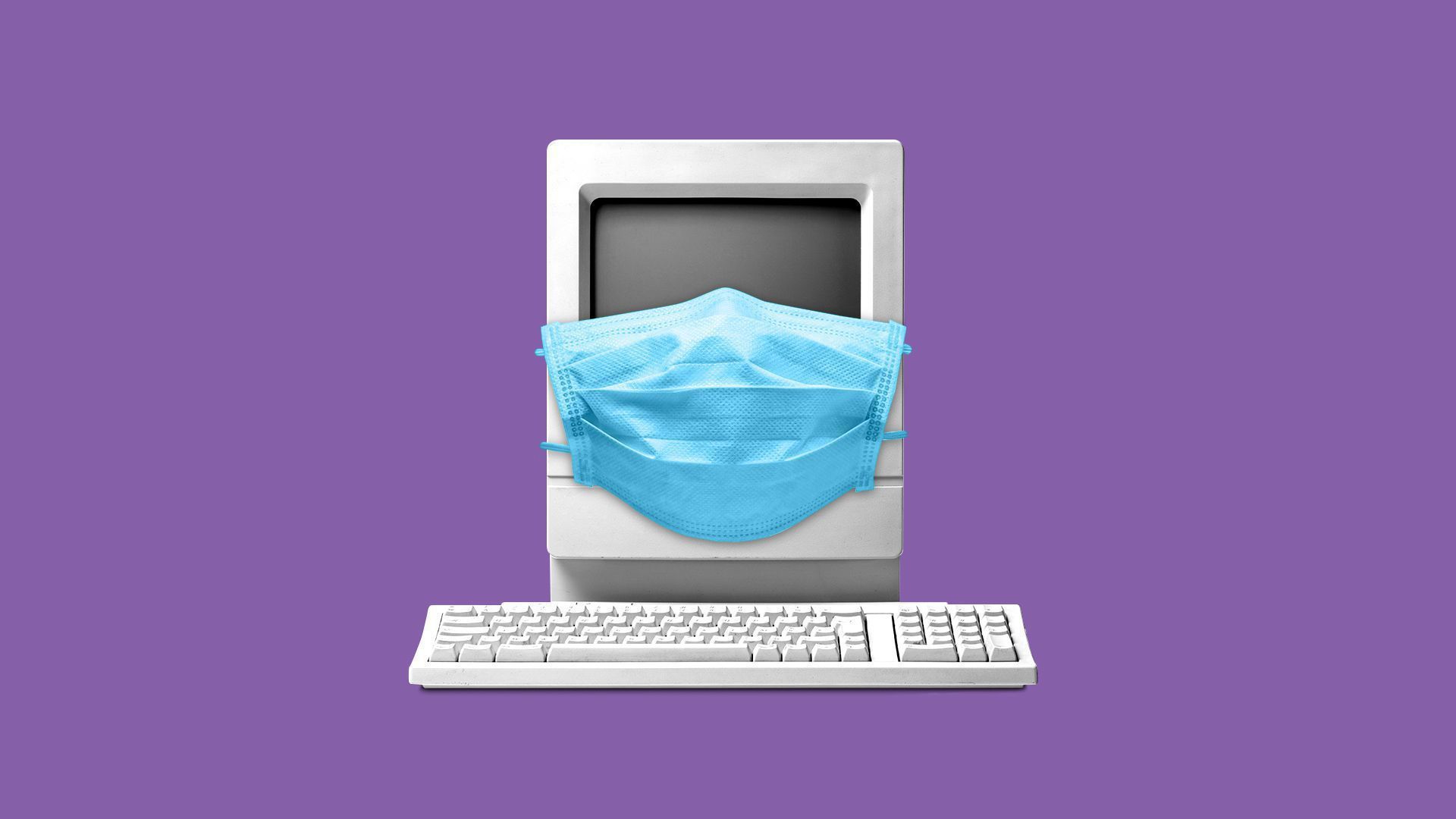 School's out for college kids, and it's internship season — but just as the coronavirus pandemic has disrupted all other types of work, it's roiling internships, too.
The big picture: Some internships have been canceled completely, and other firms are figuring out ways to make the experience totally remote. Either way, millions of students are losing out on valuable work and life experience this summer.
What's happening: Tech companies like Google and PayPal can take the practical work components of internships and move them online, but companies and agencies that require security clearances and can't allow students to take work home can't offer internships this summer. Neither can programs in the hard sciences or performing arts.
And even for those tech internships, stripping away the opportunities to socialize and network in person changes the experience, says Tim Agnew, head of PayPal's recruitment efforts and internship program.
PayPal — which is running a fully remote internship program this summer — is making up for some of that lost socialization with trivia nights and small group meetings among interns.
One bit of silver lining: "[T]he rise of the virtual internship could bring something good to Silicon Valley: a work experiment that strips away some of the industry's built-in biases," Bloomberg's Shelly Banjo writes.
"For starters, not requiring interns to be able to afford pricey rent in the Bay Area or other tech hubs could make jobs more accessible."
"Metrics-driven digital-only hiring could allow people making hiring decisions to excise prejudice."
"And in a digital workplace, bosses will have to judge interns mainly on their output, not their social performance or how well they fit into existing cliques."
What to watch: I asked Agnew if PayPal might make remote internships a permanent fixture for those who want the option.
It's very possible, he says. "We pivoted our entire program within a matter of weeks. We're gonna learn things this year that we aren't even aware of yet."
But typically students want the experience of coming to Silicon Valley and seeing if they'd want to be there long term. That element of internships won't go away.
4. Worthy of your time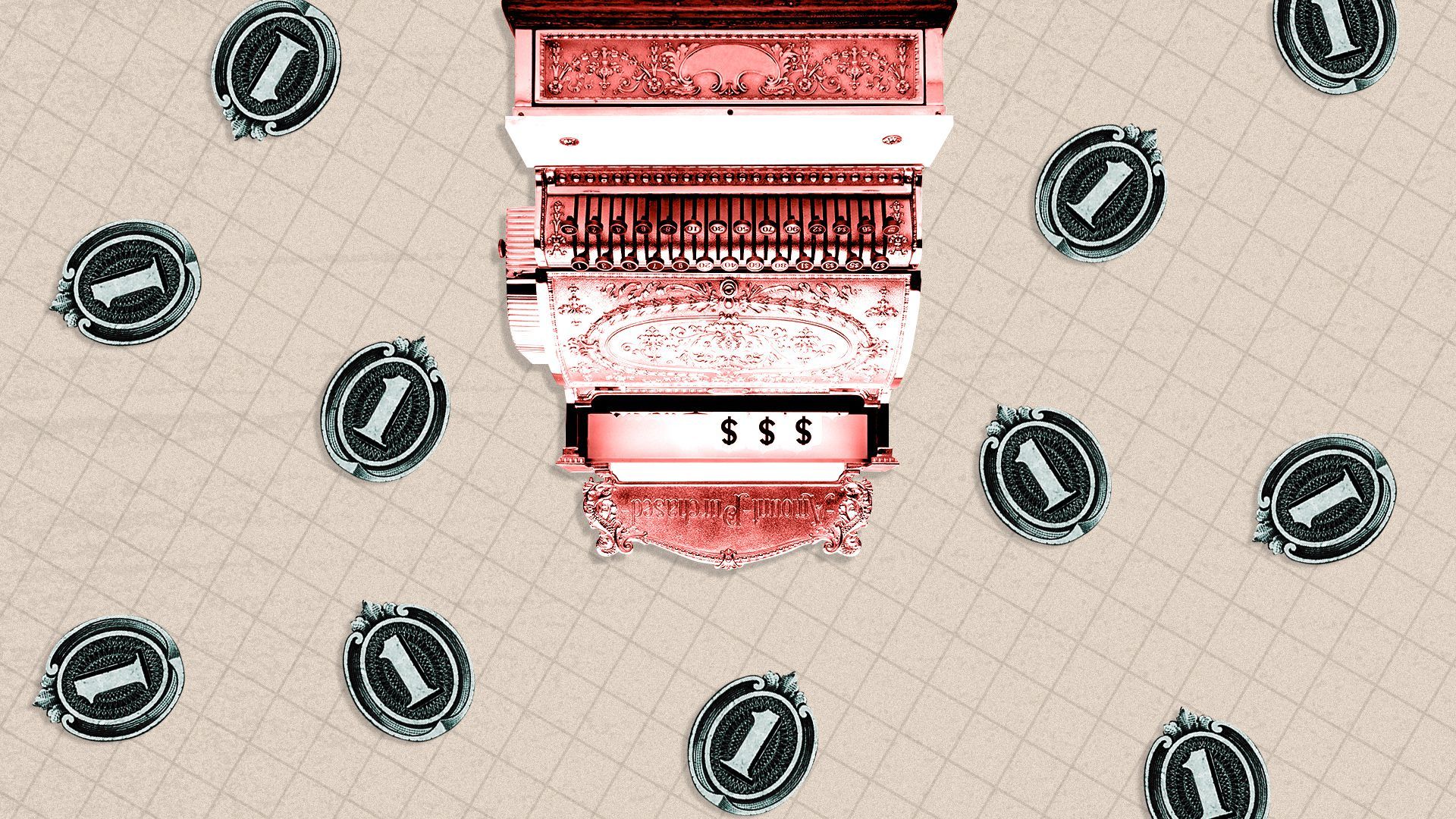 Here's my reading list this week:
A reckoning for small business (Axios)
The coronavirus pandemic is putting America's small businesses to the test of a lifetime. Millions might not survive — and many of the tens of millions of jobs they support could evaporate.
Job seekers struggle in post-outbreak China (New York Times)
The country's young workers are navigating China's toughest job market in modern history. And the competition for work is about to get even tougher as 8.7 million new college graduates start looking for jobs this year.
How lockdown is changing shopping for good (MIT Tech Review)
Retailers — big and small — are rushing to add robots to their operations so they can out-compete rivals. Even small bits of automation can help retailers meet skyrocketing e-commerce demand in the time of coronavirus.
Get ready for the "90% economy" (The Economist)
Data from China shows that even as businesses reopen, the economy isn't roaring back to 100%, as people continue staying home — nervous about the spread of the coronavirus.
5. 1 summer thing: The carnival midway is closed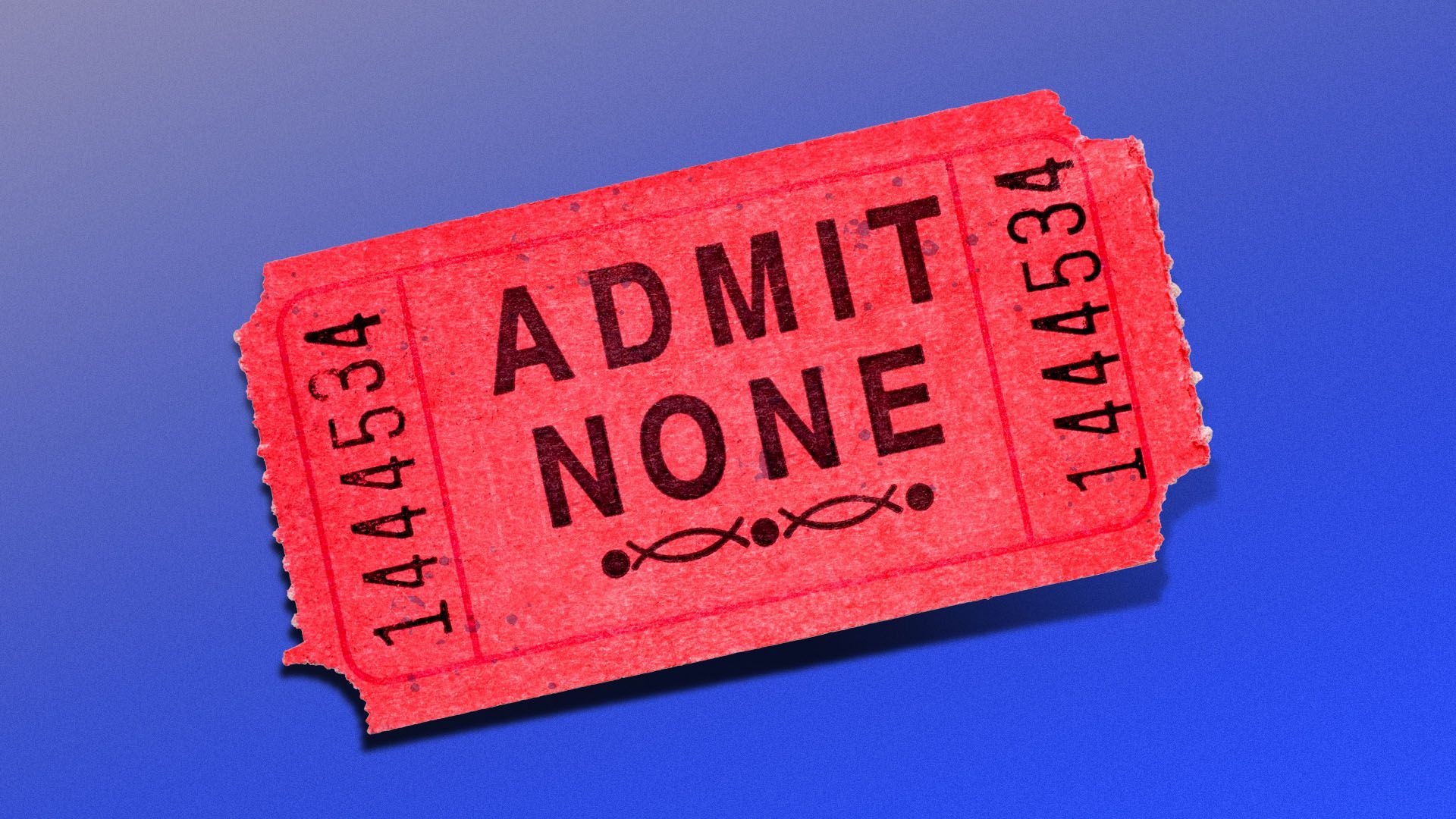 Fiesta Shows is dark for the first time in its 85-year history of operating ferris wheels and carnival midways throughout New England, unsure if it will be able to open at all in 2020, Axios' Dan Primack writes.
Why it matters: The family-owned business typically employs hundreds of seasonal workers, and its events double as fundraisers for local churches, schools and other nonprofit community groups.
Companies like Fiesta don't grab the headlines of big airline or hotel chains, let alone professional sports, but they're very much victims of the pandemic.
"We're at 100% hold," says E.J. Dean, whose grandfather founded the company in 1935. "The challenge we're seeing is the lack of guidance. In Massachusetts, for example, it looks like we're somewhere between Phase 3 and Phase 4 of reopening, but we don't really know when that will be. Do we get to keep 20% of our 60 events? More? Less? There are no numbers to work from."
The company has begun acquiring cleaning supplies and protective equipment for workers and customers, and discussing best practices with other show operators (some of which are being borrowed from theme parks like Disney World).
Fiesta Shows did get a PPP loan and believes it could probably survive into 2021 without a 2020 season, but it would be daunting. As for employees, they're just waiting by their phones.
The bottom line: The carnival is closed until further notice, with no certainty as to when that notice will come.