Axios Atlanta Thought Bubble
June 24, 2022
This is an Axios Atlanta Thought Bubble, our snap-analysis dispatch to break down events as they shape our community.
This newsletter is 605 words, a 2-minute read.
1 big thing: What the end of Roe means in Georgia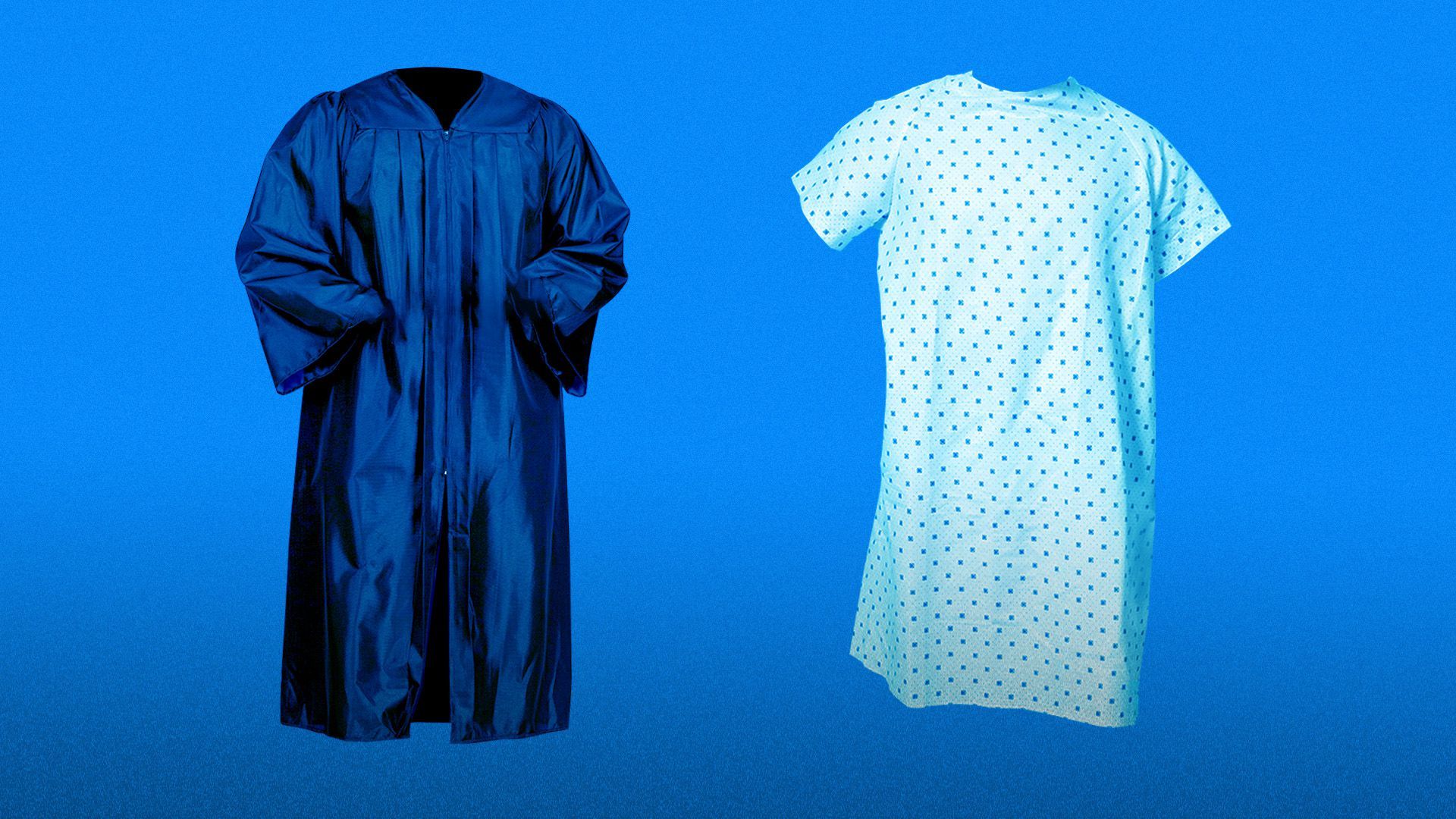 The highly-anticipated U.S. Supreme Court opinion out today means the end of Roe v. Wade, and as a result a Georgia law banning abortions as early as six weeks — a time when many people might not know they're pregnant— is likely to take effect.
Why it matters: Georgia is one of at least 13 states with laws that will restrict or ban abortions now that the landmark legal decision has been overturned, per Axios' Oriana Gonzalez.
SisterSong v. Kemp, a lawsuit challenging Georgia's law, has been on hold in the 11th Circuit Court of Appeals pending the high court's decision.
Details: HB 481, the 2019 law, bans abortions once cardiac activity has been detected in an embryo — generally at about six weeks.
The bill contains exceptions if a doctor deems a pregnancy "medically futile," and for victims of rape and incest, but only after they've filed police reports and only for fetuses younger than 20 weeks old.
The law does not criminalize miscarriages. It exempts ​​​​"the naturally occurring death of an unborn child, including a miscarriage or stillbirth" and the removal of an ectopic pregnancy from the definition of "abortion."
What's next: Anthony Michael Kreis, a constitutional law professor at Georgia State University, told Axios Atlanta in May that he thought the appeals court would likely decide the law is constitutional, citing the Supreme Court ruling.
"I think it goes into effect in a matter of hours," Kreis said. "I do not see the federal courts letting it linger terribly long."
Yes, but: "It will still be subjected to federal rational basis review and will inevitably be challenged under the Georgia Constitution's more deep and expansive right to privacy," Kreis predicted today on social media.
The bottom line: With the law in effect, a woman in Georgia would have to travel as far as 250 miles to reach the nearest abortion provider, according to a recent analysis by the Myers Abortion Facility Database.
2. Meanwhile, across the country:
3. What they're saying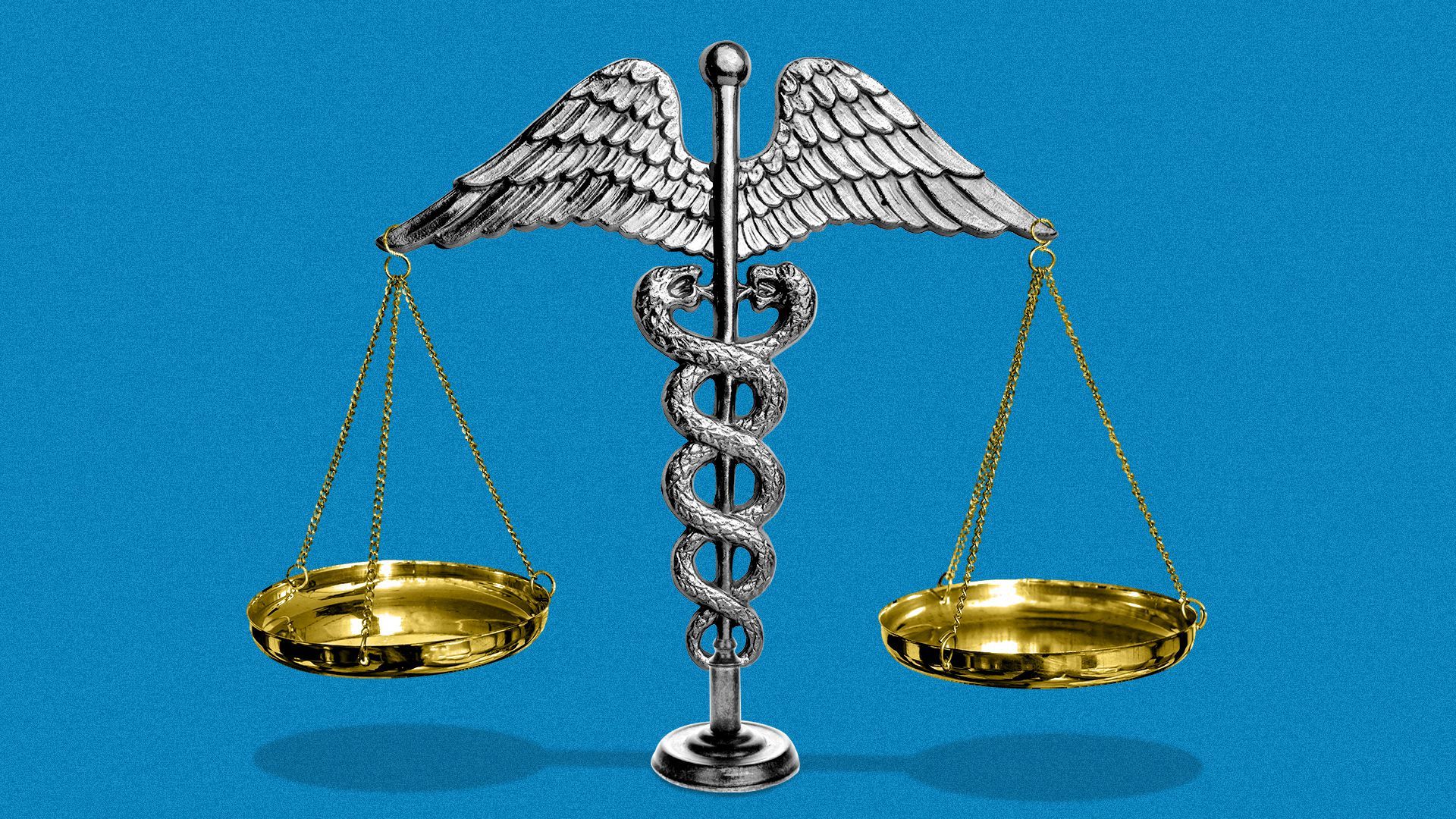 The split on this issue within Georgia remains stark, as reactions to the news trickle in.
At the National Right to Life Conference, happening in Atlanta today, cheers broke out in the crowd as news broke, per the AJC's Maya Prabhu.
Planned Parenthood Southeast wrote, "Our doors are open and we are still providing all other reproductive health care services at this time ... Let's be clear: We'll never stop fighting for reproductive rights – not now, not ever."
Gov. Brian Kemp called the ruling "a historic victory for life" in a statement and said, "I look forward to its impact on the legal proceeding surrounding Georgia's LIFE Act, and hope our law will be fully implemented."
Stacey Abrams, in a statement shared on Twitter, called Georgia's law "draconian" and said, "I am appalled. Enraged. Undaunted & ready to fight back. Our freedom matters. Our rights matter. We will not be still."
What we're watching: Some Georgia Republicans have taken stands even further to the right than the state's anti-abortion law, pushing for total bans on abortion without exception, including Republican Senate hopeful Herschel Walker and lieutenant governor GOP nominee Burt Jones.
Kemp, meanwhile, dodged a question about a position on a total ban last month, pointing out that the state's existing law passed with just one vote.
Meanwhile, Dickens and the Atlanta City Council have supported an effort to make enforcement of anti-abortion laws "a low priority."
Thanks for reading. We'll be back with a regularly-scheduled edition of Axios Atlanta Monday morning.