Axios Atlanta
February 06, 2023
It's Monday!
☀️ Today's weather: Sunny with a high of 65.
🕯 Situational awareness: A funeral service will be held Feb. 13 for Bunnie Jackson-Ransom, a businesswoman and Atlanta's first Black first lady, who died last week at the age of 82.
The service will be held at Ebenezer Baptist Church.
✈️ Programming note: Your Axios Atlanta reporters will be in Washington, D.C. until Wednesday for our annual all-hands retreat. Expect lighter newsletters unless major news breaks.
Today's newsletter is 713 words — a 2.8 minute read.
1 big thing: Terrorists? Or activists?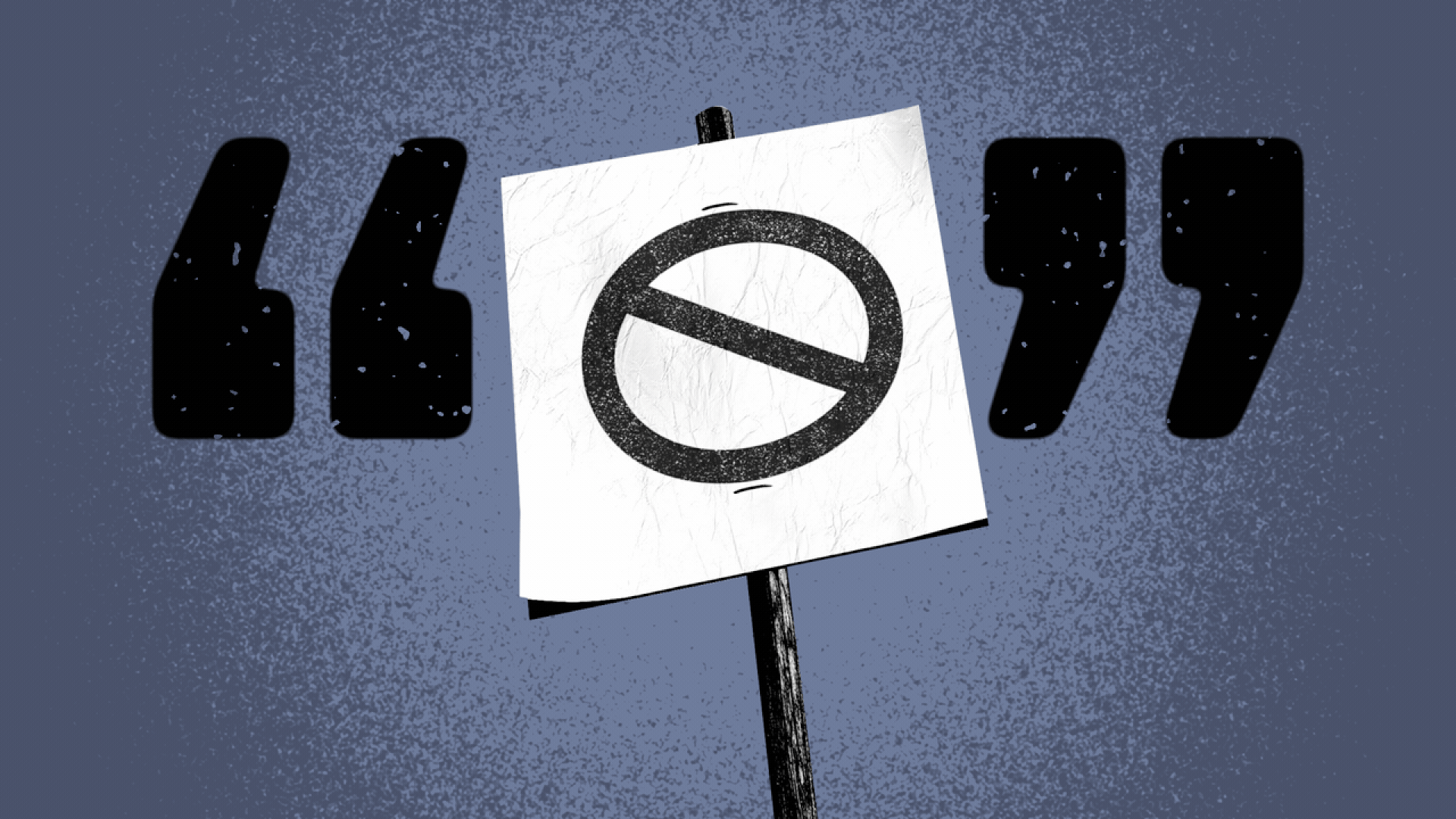 The now-national movement against Atlanta's $90 million public safety training complex in southwest DeKalb County has sparked a debate about the language used to describe the people trying to halt the project.
Why it matters: Debate over the language used by public officials and law enforcement affects how people perceive what's happening, further inflames the dispute and drives a deeper wedge between either side.
Driving the news: Last month, Georgia Attorney General Chris Carr chided local media for calling activists "protesters" rather than "rioters" after a downtown protest over the police killing of Manuel Esteban Paez Terán turned destructive. Law enforcement says Terán, who went by "Tortuguita," fired first at officers, wounding one.
18 activists are being prosecuted under domestic terrorism and other charges by Georgia's attorney general and DeKalb's district attorney.
State of play: Elected officials from Gov. Brian Kemp to U.S. Rep. Marjorie Taylor Greene, both Republicans, have at times referred to the activists as "terrorists" and "militant activists." Democratic Mayor Andre Dickens has called some of the out-of-state activists "outsiders."
The other side: Others, including many supporters of the largely leaderless movement, say they are activists who are working for the environment, public safety reform, outright police abolition, or a mix of the three.
What's happening: Academics argue that labeling activists as "outsiders" reminds them of language segregationists used against activists during the civil rights era, and that the word "terrorist" is often used to describe people actively opposing stances they support.
"I literally have seen this playbook over and over again," Sekou Franklin, a political science professor at Middle Tennessee State University who has been following the protests, told Axios.
2. What they're saying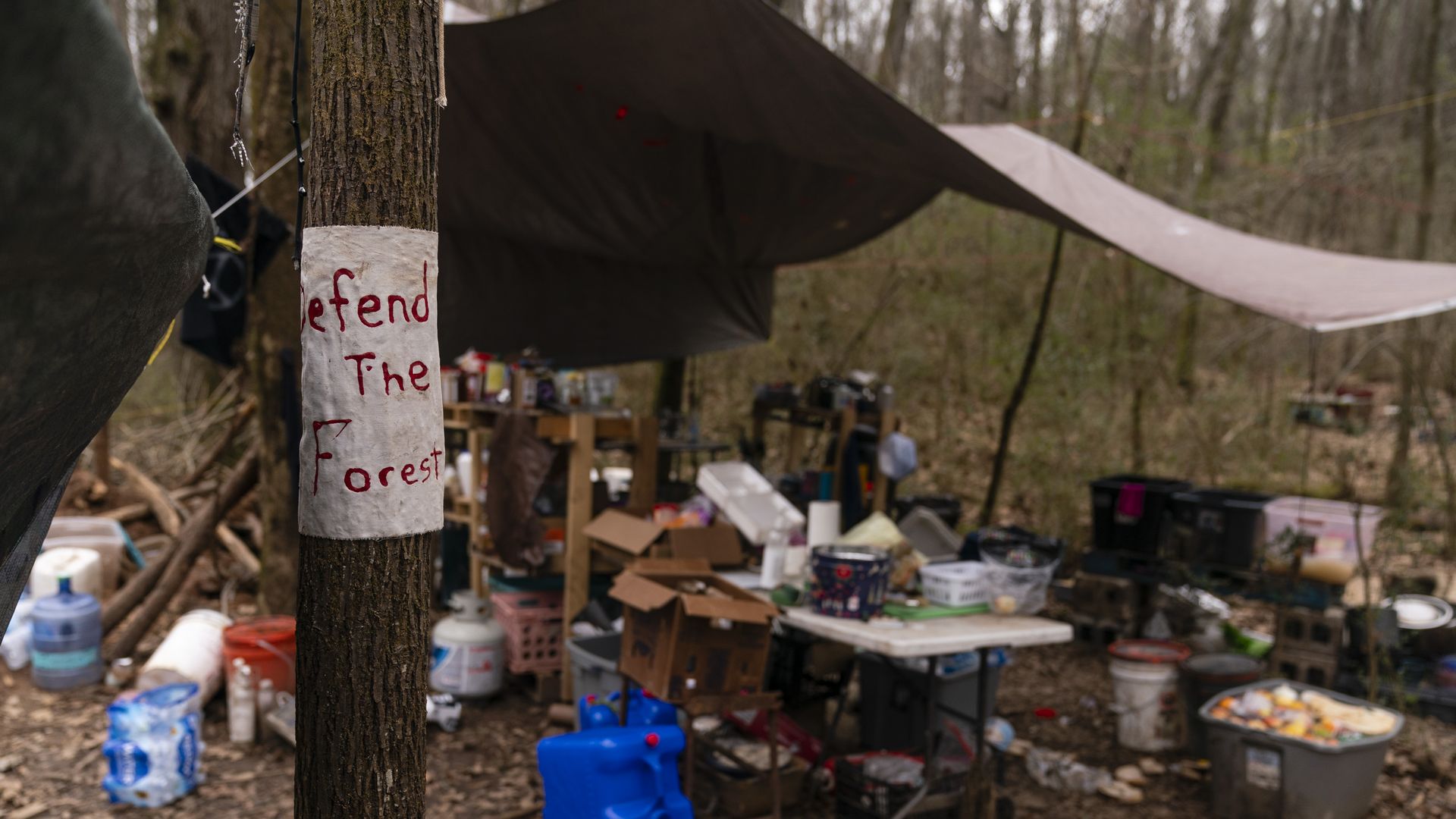 With much of the interactions between activists and law enforcement taking place in the woods and out of view of the public, the movement to stop so-called "Cop City" is now playing out in the streets, media, and soon, courtrooms. The words used by officials to convey what's happening hold extra power.
Public officials feel justified, pointing to the fact that most of the people who have been arrested are from out of state and that some activists have used Molotov cocktails, broken windows and caused other destruction.
On the other hand, Hannah Riley, who opposes the facility, said the language used to describe activists "are being used by media and public officials to delegitimize the widespread local dissent."
Zoom out: Franklin said he's pored over archives of debates surrounding the Voting and Civil Rights acts and found segregationists saying "the only reason why Black folks, for example, have issues is because of outsiders that are stirring the pot."
"They said, 'Well, we had peace and harmony in our community before the outsiders came in,'" he said, adding that most protests were led by local, mostly Black people. "They could not grasp the idea that local Black folks had these grievances."
The other side: Carr told Axios the comparison to the struggle to end racial discrimination is "absurd" and that he sees a "bright line" between words and actions.
"Protesters use words," Carr said. "Actions, acts of throwing rocks through windows and lighting cars on fire, shooting police officers, anything that is an act of violence is no longer peaceful protest."
Between the lines: Terrorism is a "pejorative" label and so broadly used that it's become meaningless, John Horgan, a Georgia State University professor who studies terrorism and political violence, told Axios. And the state's legal definition is so expansive that it captures activity that most people may not view as terrorism, he said.
Of note: In response to a question from Axios, Kemp's communications director Andrew Isenhour said: "For our part, we define domestic terrorists as those who commit acts of domestic terrorism, plain and simple."
Dickens' office did not return Axios' request for comment.
What's next: Last week, DeKalb County approved a land development permit needed to move the project ahead. Activists have vowed to continue fighting it, including with a week of solidarity protests in mid-February.
Terán's family is planning to hold a press conference today in DeKalb County.
3. About that New Year's Freeze...
Last month was the eighth warmest January in Atlanta since 1878, according to data from the National Oceanic and Atmospheric Administration.
The average temperature for January was around 51.7 degrees, 7.2 degrees higher than the average temperature between 1991 and 2020.
4. Five Points: Antisemitic hate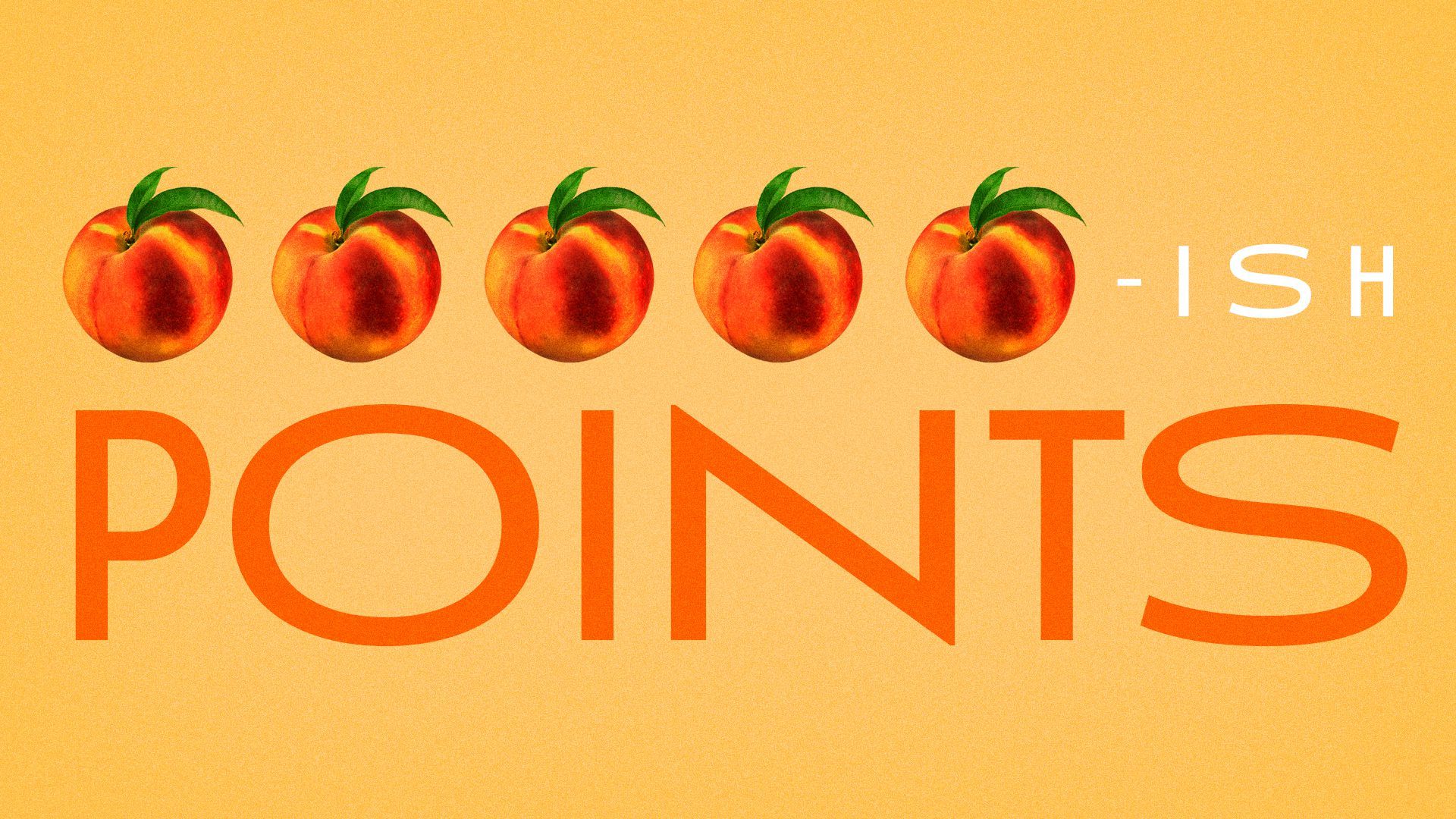 🤧 Kristal is sick and can't join her colleagues at the retreat.
😥 Thomas and Emma will miss Kristal this week! Axios Atlanta will be incomplete. Feel better!!
This newsletter was edited by Jen Ashley and copy edited by Alex Perry.