Axios Atlanta
October 03, 2022
Welcome to Monday, Atlanta.
Today's weather: Sunny with a high of 76.
Situational awareness: 🧹 The Braves swept the Mets to take a 2-game lead in the National League East.
Today's newsletter is 816 words — a 2.7 minute read.
1 big thing: How do you spend $6.6 billion?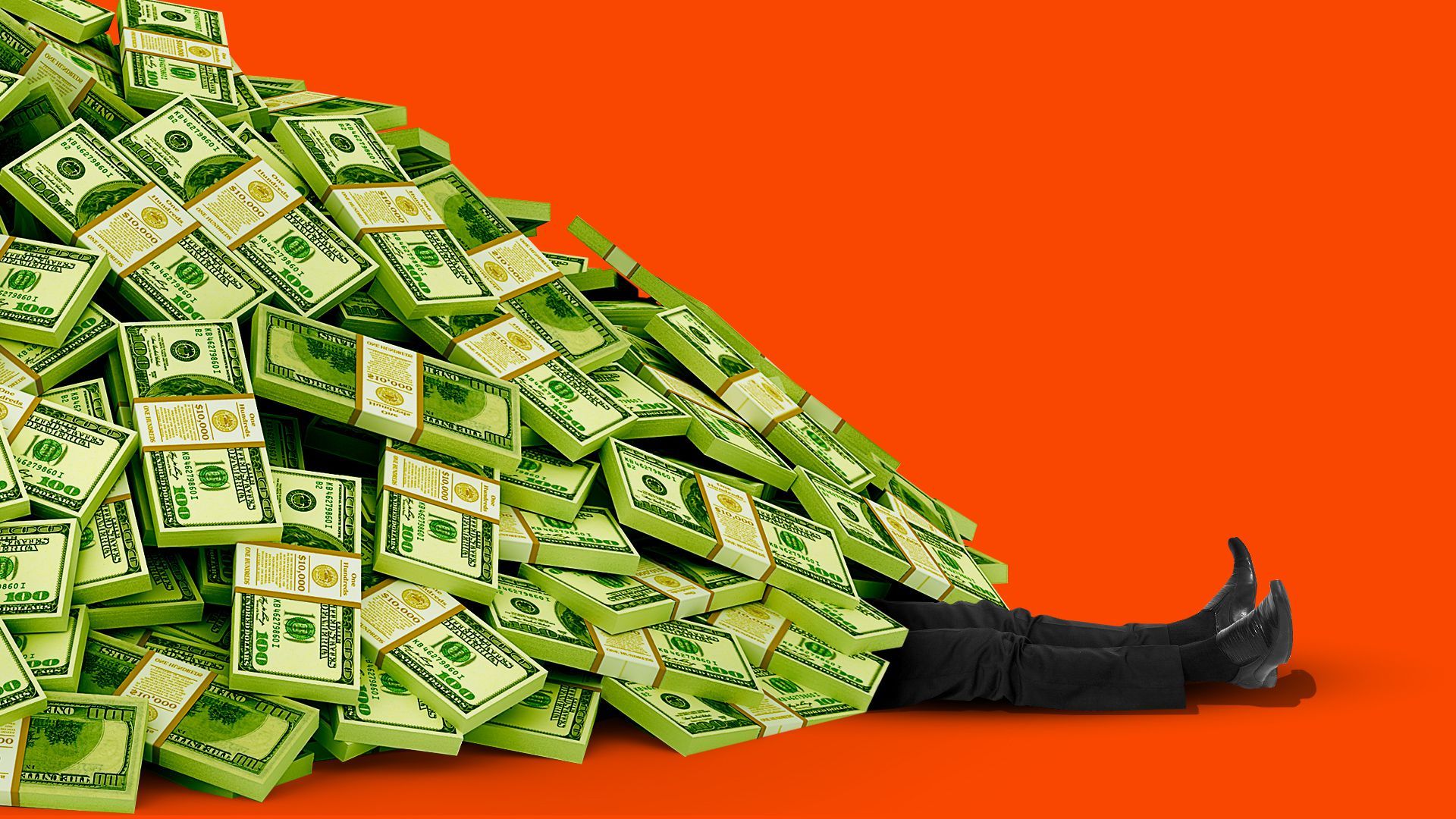 Starting next year, whoever occupies the governor's mansion will open up the state's checking account and address a great problem to have: how to spend $6.6 billion in surplus cash.
Why it matters: The unprecedented spending opportunity allows Gov. Brian Kemp and Democratic nominee Stacey Abrams to show voters priorities on which they can deliver using real-life cash.
Catch up quick: With rising inflation came bigger sales tax collections, according to the AJC. The additional revenue and higher wages helped fuel a red-hot 22% rise in cash flowing into the state's coffers.
The result: A bounty of riches for Kemp or Abrams to spend on programs, rebates, pay raises for state employees and more.
Details: Kemp, who is already using the surplus to cover the suspension of the state gas tax, wants to issue $1 billion in tax rebates and another $1 billion in property tax rebates for homeowners. A spokesman said Kemp would work with the General Assembly to allocate the rest.
The other side: Abrams also says she'd use the cash to pay for an extension of the state gas tax suspension. She is also proposing $1 billion in tax rebates — but only for those making less than $250,000 per year.
The rest would be split among a swath of her core policy proposals, including Medicaid expansion and a bump in law enforcement and teacher pay with some surplus still leftover.
Think big: What else could $6.6 billion buy? You could pay for almost 1.5 Beltlines. Order nearly 2 billion waffles from Waffle House. Hire over 100,000 social workers. Fund Atlanta's to-do list of sidewalks, bridges and repaving projects over the next 20 years — and still have roughly $3 billion leftover.
So… how should we spend all that extra cash? Reply to this email and let us know.
2. Atlanta named best place to live in U.S.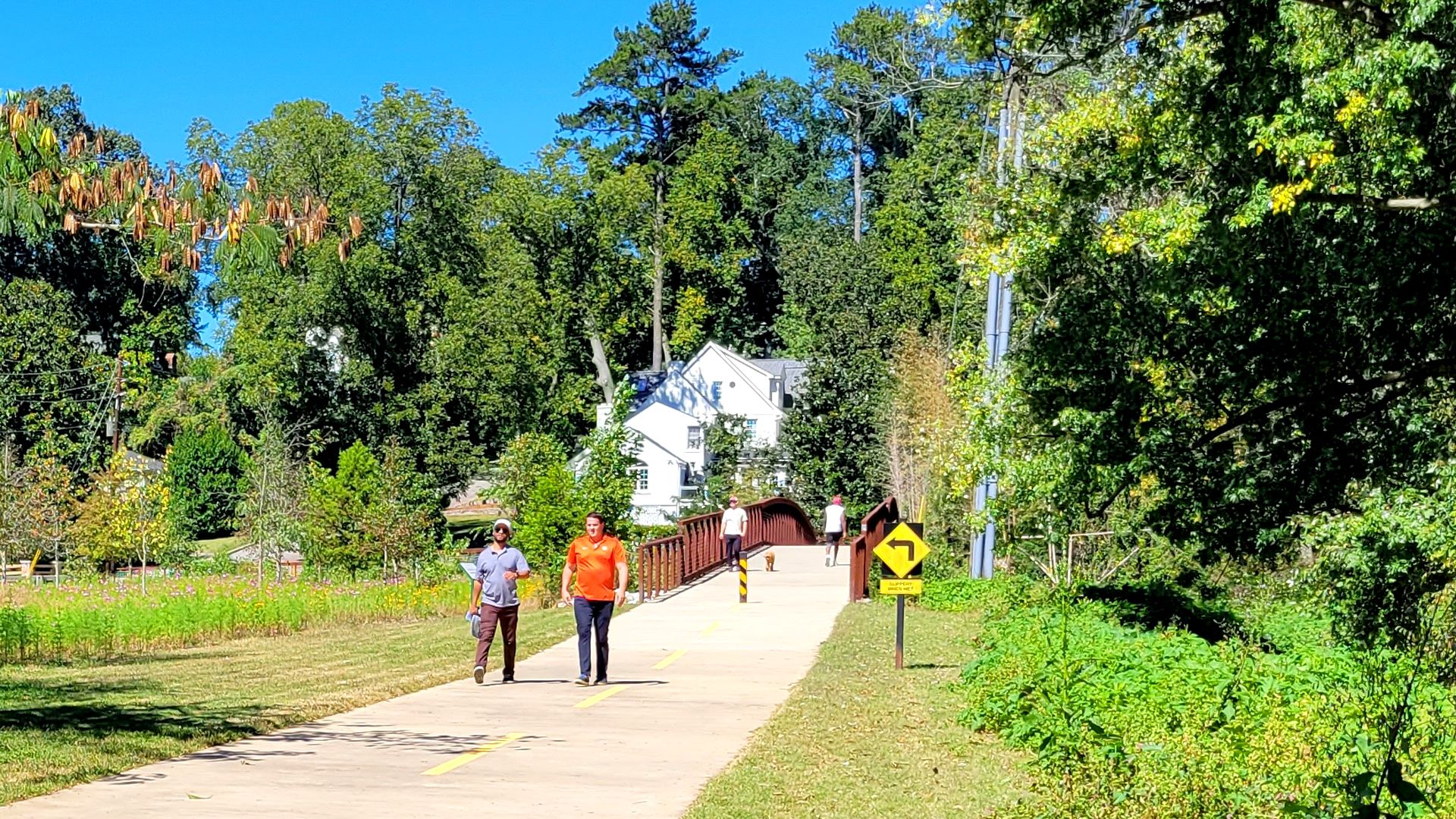 We can all agree that Atlanta is a cultural and economic hub of the Southeast. But according to Money magazine, Atlanta is the best place to live in all of the U.S.
What they're saying: With a population of about 500,000 people, Atlanta "punches way above its weight," Money says in its ranking, which was published in the magazine's October edition.
Money says Atlanta is a place where anyone can feel at home and a city where you can find a job. The "exceptionally strong" job market is largely driven by the tech industry's growth, the magazine says.
Yes, but: Atlanta's got its problems. The investor-driven real estate market has made home ownership all but impossible for many. Rent is also climbing here.
Gentrification — most recently driven by the development of properties along and close to the Beltline — has forced many long-time Black residents out of the city.
A car-centric transportation network clogs city streets and makes getting around Atlanta dangerous for pedestrians and bicyclists.
💭 Kristal's thought bubble: I love Atlanta, but it still has a long way to go to improve the quality of life for everyone.
3. ⚠️ Ian's climate warning
It used to be rare for storms to keep strengthening until landfall, let alone to do so rapidly.
The big picture: Hurricane Ian's intensity leap from a Category 3 storm last week to nearly a Category 5 was made possible by warm ocean temperatures and abundant atmospheric moisture — both factors that climate change augments.
Previously, tropical storms and hurricanes tended to weaken as they neared the Gulf Coast in particular, falling victim to cooler waters or stronger jet stream winds.
Keep reading ... and follow more climate stories with Axios Generate.
4. 🏃 On your mark, get set... get in line!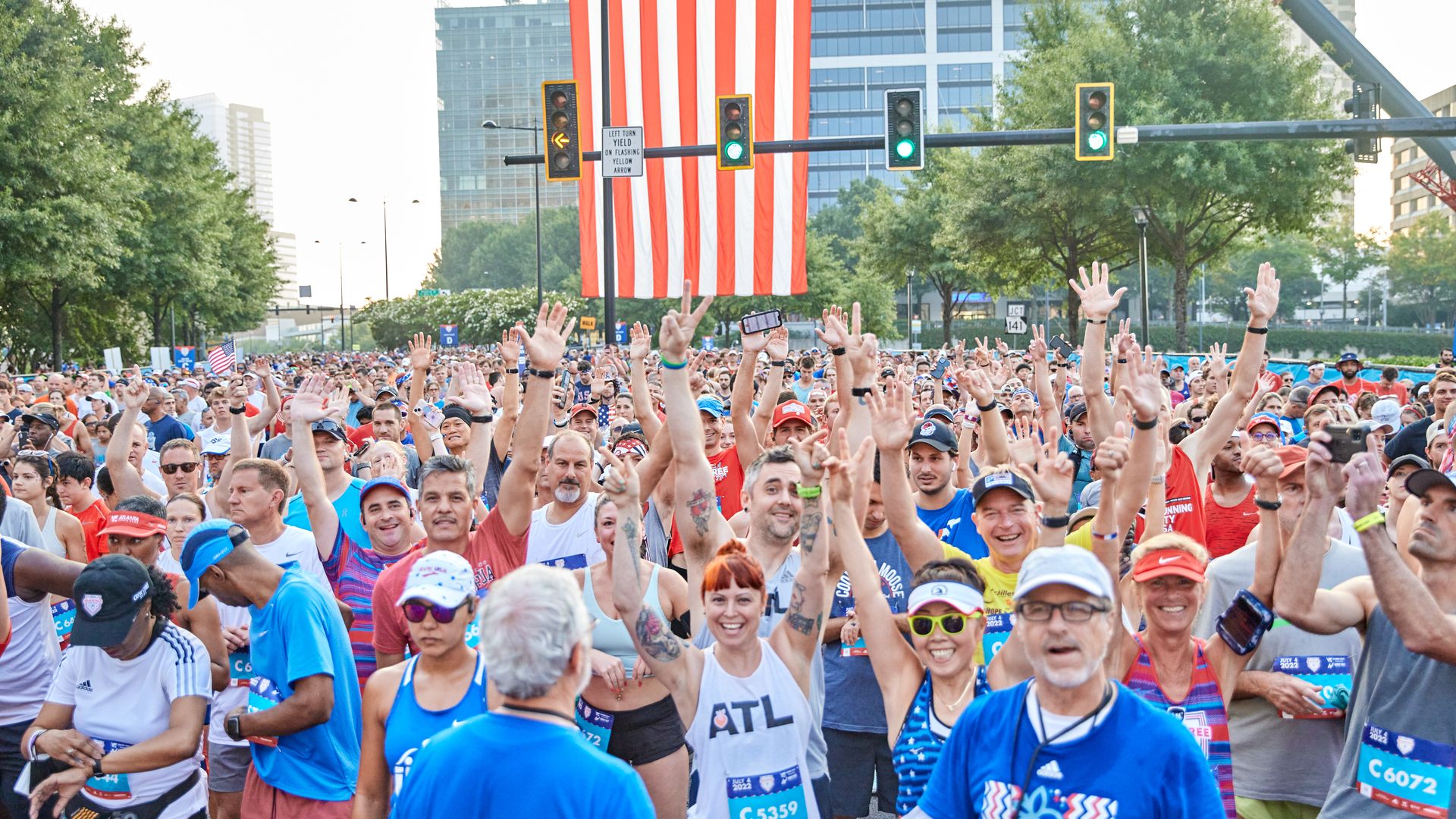 For the first time in more than 30 years, the AJC Peachtree Road Race will nix its lottery system and award registration numbers on a first-come, first-serve basis to a limited number of participants.
Why it matters: Held every Fourth of July, the 10k race attracts tens of thousands of runners, making it one of the world's biggest and an Atlanta tradition.
How it works: Members of the Atlanta Track Club get first dibs on registration from March 8-14 for the 2023 race. They'll pay a fixed price of $42 (and slightly higher membership cost).
For non-members, the entry fee is $50 and increases as the event gets closer. The as-yet-to-be-determined number of slots will be available until June 4 or whenever they sell out.
What they're saying: "As endurance events recover from the COVID-19 pandemic, we look forward to modifying some of our long-held practices to meet the changing needs of walkers and runners," Rich Kenah, the club's CEO, said in a statement.
"We believe this new process will allow more participants to confidently sign up for the Peachtree while delivering new and exciting benefits to the Club's dedicated members."
Is a new job in your future?
5. Five-ish points: Voting system challenge tossed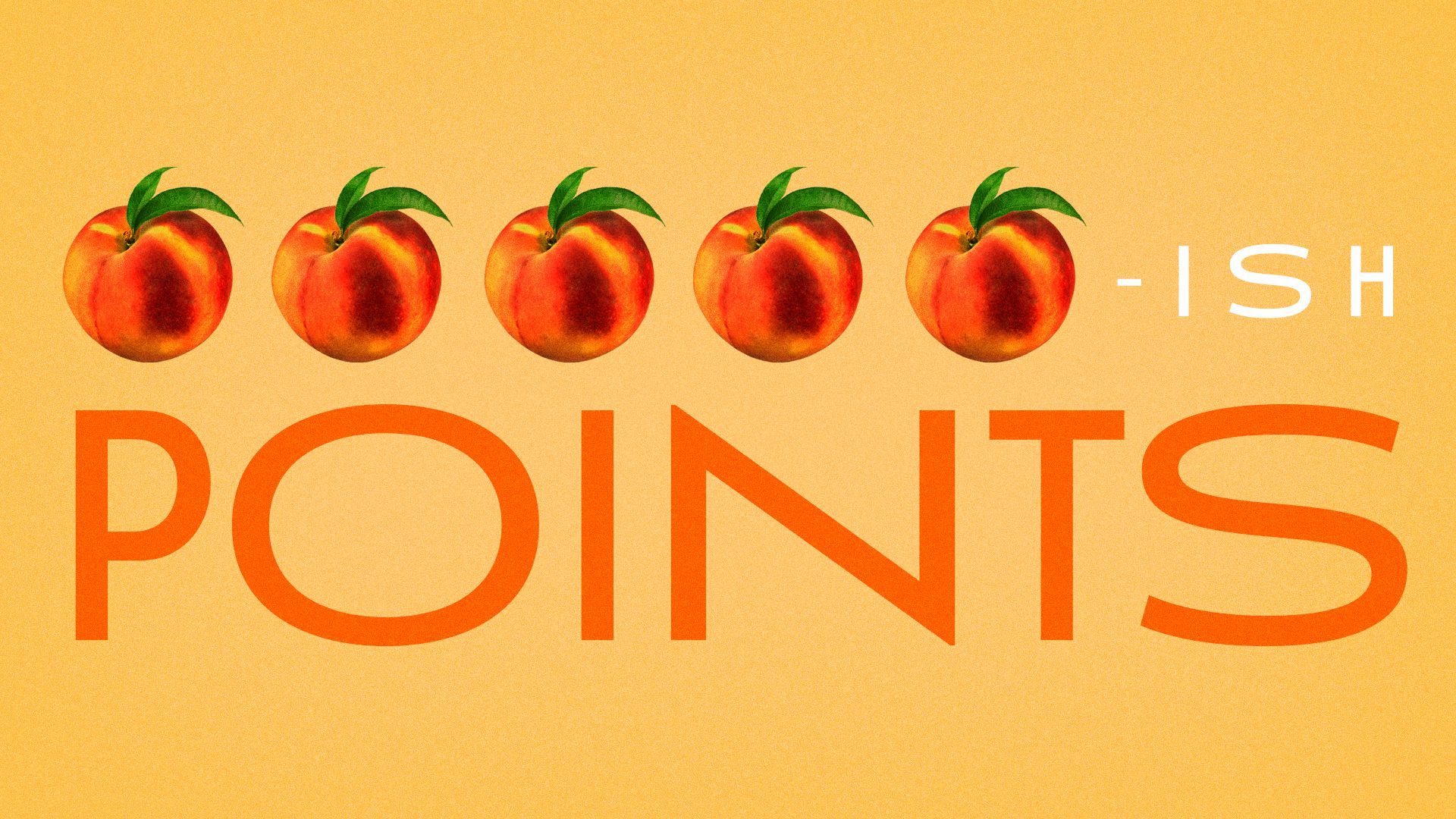 🗳 A federal judge threw out Stacey Abrams' lawsuit challenging the constitutionality of the state's voting system after her 2018 loss. (Axios)
🏠 Nearly 30 residents of a southwest Atlanta apartment complex who are living with mental illness could face displacement if the new property owner hikes the rent. (Atlanta Civic Circle)
🚧 Some Roswell residents say GDOT's $1.6 billion project along Ga. 400 will come with more cut-through traffic affecting their neighborhoods. (AJC)
😬 Emma loves house tours like Candler Park's Tour of Homes yesterday because it gives her permission to be a snoop.
She's certain that has nothing to do with why she likes journalism.
🚴 Thomas is encouraging everyone to participate in #Biketober. Ride bikes, have fun and win prizes.
😫 Kristal is exhausted after treating her plants for pests and cleaning most of the mess she made in the process.
This newsletter was edited by Jen Ashley and copy edited by Alex Perry.