Axios Atlanta
February 26, 2022
Oh, hey there! It's the Axios Atlanta team here with a special Saturday edition.
This is a guide focused on the metro Atlanta housing market and what's to come. (Spoiler alert: It's a hot one.)
Today's special edition is 934 words, a 3.5-minute read.
1 big thing: 🏘️ Where Atlantans want to live
Median home values in these neighborhoods appreciated rapidly in 2021 — anywhere from 18% to 30% year over year. Experts predict demand in these areas will only get hotter in 2022.
Home values across Atlanta have grown nearly 25% year over year, according to one study.
Some of these neighborhoods are outpacing the city's growth.
Driving the news: Todd Emerson, senior vice president and managing broker of Harry Norman, has been in real estate for more than 20 years. Clients are drawn to these areas for a number of reasons, including walkability, proximity to their jobs, restaurants and things to do, he said.
Any neighborhood in a top school district will also remain exceptionally popular, he added.
Of note: "There are many highly desirable areas around metro Atlanta that buyers simply can't get into due to lack of overall inventory/opportunities," Emerson explained.
Investors are gobbling up more supply in Atlanta than any other metro region in the U.S., Thomas reported this month. Which means many house hunters can't purchase homes in neighborhoods they'd like to live in.
2. ⬆️ By the numbers: Up, up, up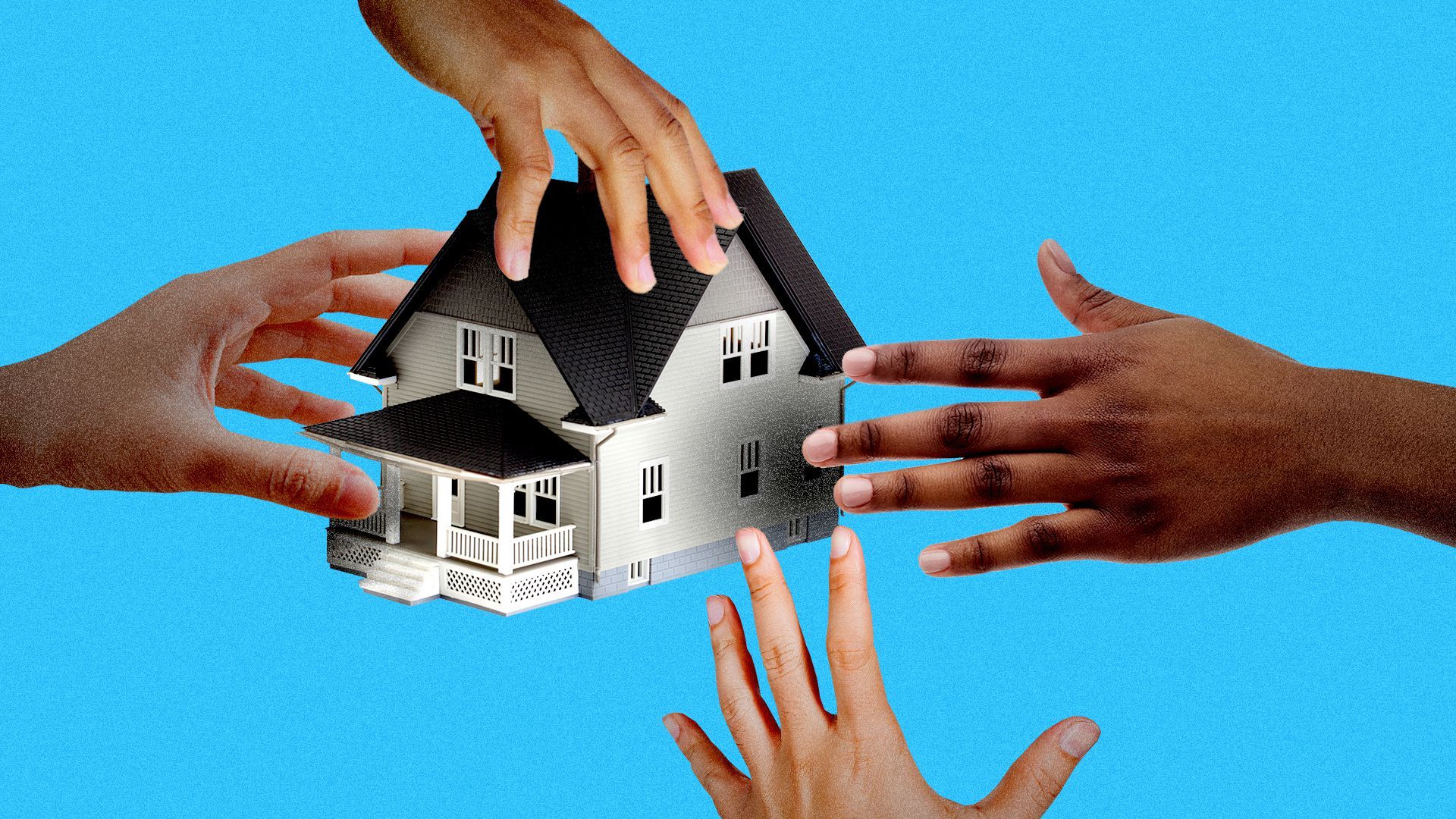 January data from TrendGraphix and FMLS provides a snapshot of the state of play across the six-county metro region:
Median sold price: $357,000
23.1% year-over-year increase
Average sold price: $419,000
17.4% year-over-year increase
Total January inventory: 7,027 homes
21.7% fewer homes year over year
Average total days on market: 28 days
30% shorter year over year
👀 Yes, but: For properly priced homes, total days on market is just two weeks.
3. 🔮 The real estate crystal ball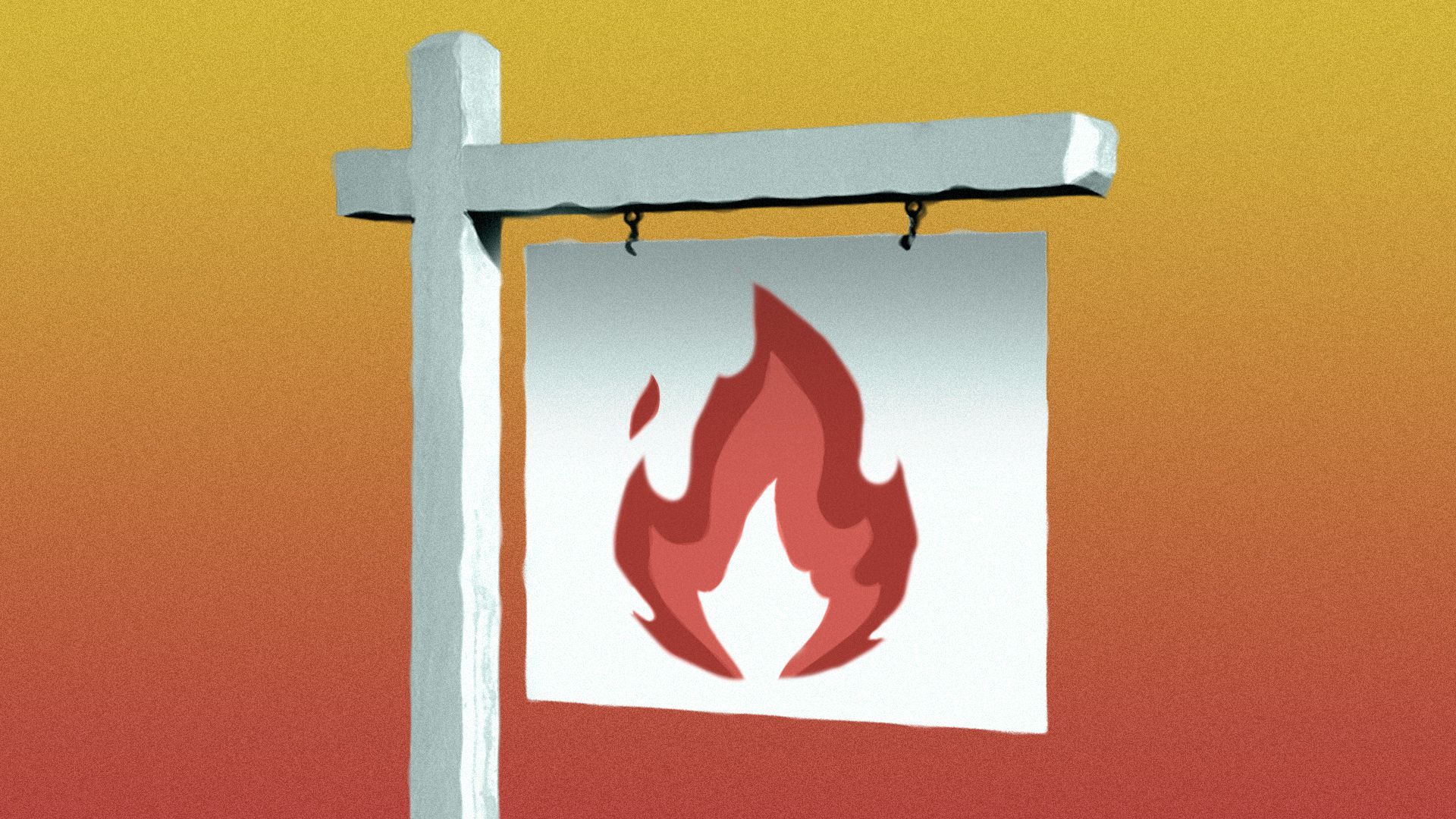 Ashley Skeen DeVey, a listing partner at Anna K Intown Real Estate Services, says she's "never seen so much cash in this market," citing several multimillion-dollar homes she sold to cash buyers last year, often drawn from out of town because of a more affordable market and lower tax rate.
"I legitimately have no idea what someone is willing to pay for a house in this market."
— Ashley Skeen DeVey, listing partner at Anna K Intown Real Estate Services
What's next: DeVey doesn't foresee the market slowing down, especially in desirable in-town and suburban neighborhoods.
"What's the one thing we aren't building more of? Land," she said. "The only ways we have to expand are outward and vertical."
Yes, but: DeVey is worried that "fear-based" talk about the crazy market is "poisoning the well" for sellers worried about finding another house. She said one-third of her properties last year sold off-market and that there are creative ways to make the process work for sellers on their timeline, like negotiating a lease-back.
For buyers, she acknowledges the fatigue is real, but "it's not something that people should be fearful of because housing prices are going up, and I don't foresee that changing in the near future."
"So you might as well strike while the iron is hot, while the interest rates are low," DeVey added.
Of note: DeVey says property on the BeltLine amounts to "oceanfront property now."
"This market is nothing like I've ever seen before."
— Todd Emerson, Harry Norman Realtors
Emerson says demand is really outpacing inventory, even though they sold more homes last year than in 15 years. "As soon as a house goes on the market, it's under contract," he says.
Some factors: Atlanta is a popular in-migration destination, millennials are coming into their prime buying years and baby boomers are living longer and staying in their homes. New construction hasn't kept up post-pandemic.
What he's watching: Affordability. "It used to be that an entry-level home was in the low $200,000's. Now you're talking $350,000-$400,000 to get into a house."
"We're still affordable compared to other markets, but we're starting to narrow that gap."
The bottom line: While Emerson sees higher interest rates and the Ukraine/Russia crisis as factors that may cool the market eventually, he expects 2022 to be a lot like 2021 in total sales.
But he expects appreciation to sit more around 8%-12%, rather than last year's 21%-22%.
"Real estate FOMO is nothing new... but right now it feels like the primary narrative running through the market."
—
Jon Effron,
Compass
The buyers: They're worried about missing out on the perfect house in a market with no inventory — especially when "there are a dozen other offers, some offering more, others just offering their first born," Effron says.
Or they're scared of missing out on low mortgage rates and trying to translate whatever stories are coming out that day about the Federal Reserve.
The sellers: They are afraid of listing their house too soon before they find something new to buy or before prices peak — "and its distant FOMO cousin, the fear of missing out on the peak market by selling too late," he says. 
4. 🗺️ We full, but they keep coming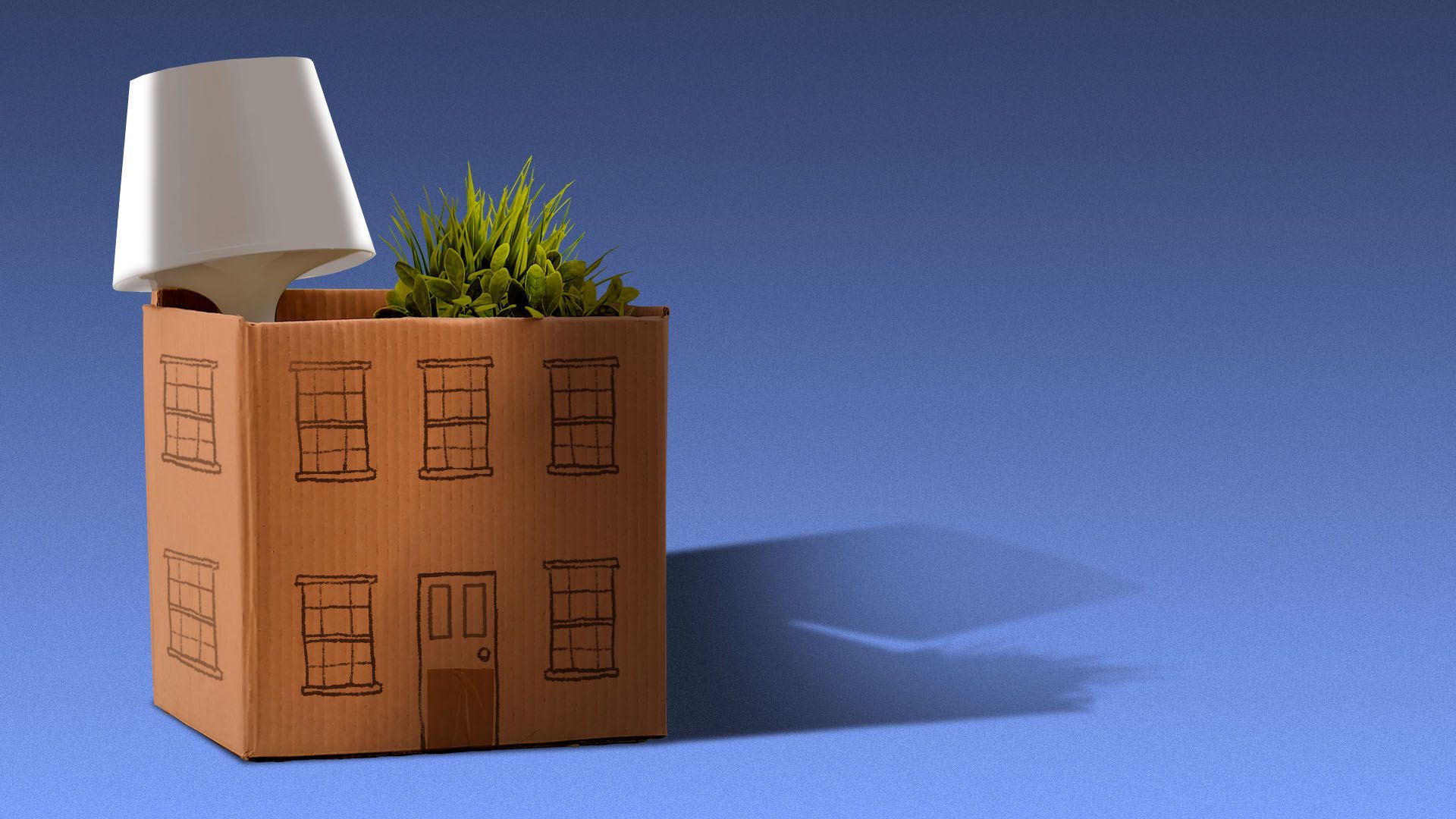 Transplants are a growing group of home buyers in Atlanta, according to experts.
Realtor.com looked at search traffic in Q4 2021 to determine who from outside Atlanta is searching for a home in the metro area. 
Here are the top three cities transplants are coming from, according to data shared with Axios:
🗽 New York
🌴 Miami
🏛️ D.C.
What's happening: Meko Fountain, an Atlanta-based Realtor, says about 40% of her relocations are people who work for businesses moving to Atlanta.
"They are probably the ones who are dominating the market," she said.
She's also worked with people who are relocating from the northeast, Florida and California where she said markets have been "suppressed for so long that they are pushing our market to a place where we aren't used to."
"It's pushing the natives out of markets they once could afford," she said. "Cash is king, and it's running the market."
Our thought bubble: We full.
🔥 Our burning question: What's the craziest real estate story you've experienced?
Got your own burning real estate questions? What other topics do you want to see in a special edition? Reply to this email to let us know.