Axios Atlanta
November 14, 2022
It's Monday.
🌞 Today's weather: Mostly sunny with a high of 53. Freeze warning until 9am.
Situational awareness: After winning a seat in Nevada over the weekend, Democrats have already gained a narrow majority in the U.S. Senate — which means Georgia's runoff won't determine control of the chamber.
That doesn't mean the parties won't still spend millions on it though.
Today's newsletter is 971 words — a 3-minute read.
1 big thing: Zooming in on Georgia swing voters
Most Trump-to-Biden swing voters in Georgia in our latest Axios Engagious/Schlesinger focus groups did not vote for Republican Senate hopeful Herschel Walker, Emma reports with Alexi McCammond.
Voters said they were largely influenced by issues of character, experience and trust, and none plan to change their votes in the runoff set for Dec. 6.
Why it matters: Walker received nearly 203,000 fewer votes than Republican Georgia Gov. Brian Kemp last week. The Senate runoff in three weeks will hinge on both parties' ability to turn out existing voters without the draw of a broader ticket.
How it works: All 12 Georgian participants in the Nov. 9 online focus groups voted for former President Trump in 2016 and President Biden in 2020. The panels included eight Republicans, two Democrats and two independents.
While a focus group is not a statistically significant sample like a poll, the responses show how some voters are thinking and talking about current events.
The big picture: Eight of the 11 who voted in the midterms supported Warnock — and all cited concerns about Walker's character, experience or trustworthiness.
"I doubt Walker really understands a lot of normal people, regular people. I just don't think he's in touch with the real world," said Susan O. of Augusta, Ga. who identified herself as a Republican but voted for Democratic rival Stacey Abrams and Warnock.
Joyce C. of Smyrna said: "I don't think I felt comfortable trusting Walker at all."
Andy J. of Woodstock, Ga. said Walker was "propped up there to be a Republican puppet." He added that as a husband and a father, he could not get over the reports of Walker's domestic abuse: "I would never feel good about voting for somebody like that and look my daughter in the eye."
Yes, but: Three of these Trump-to-Biden voters supported Walker. "I believe in redemption, and I wanted to vote for the Republican party. And even if he is a puppet, at least maybe his values align with mine," said Angela G. of Albany, Ga.
Derrick D. of Duluth voted for Walker but said he wrestled with the decision. "I voted for the Republican Party through Walker," he said.
Zoom in: In the governor's race, all but three voters supported Kemp (five were ticket splitters with Warnock), and all cited policy differences as their reasoning. Even some who voted for Kemp had nice things to say about Abrams' future.
Six who voted for Kemp said Abrams should run for Congress. Several said she should get more involved in national Democratic politics. One (who voted for Abrams) said she should run for president.
Of note: Participants said if Republicans take over the House, they don't want to see a proliferation of investigations of President Biden's family, NIAID director Anthony Fauci or Afghanistan — or any talk of impeaching Biden — calling the probes misplaced and a waste of time and money.
Between the lines: None of these swing voters said Donald Trump affected their vote. (But all said abortion affected their vote.)
"Georgia's already proven it doesn't march to the beat of Trump's drum. Trump didn't like Kemp, but we did," Derrick D. said.
2. Farewell to Tara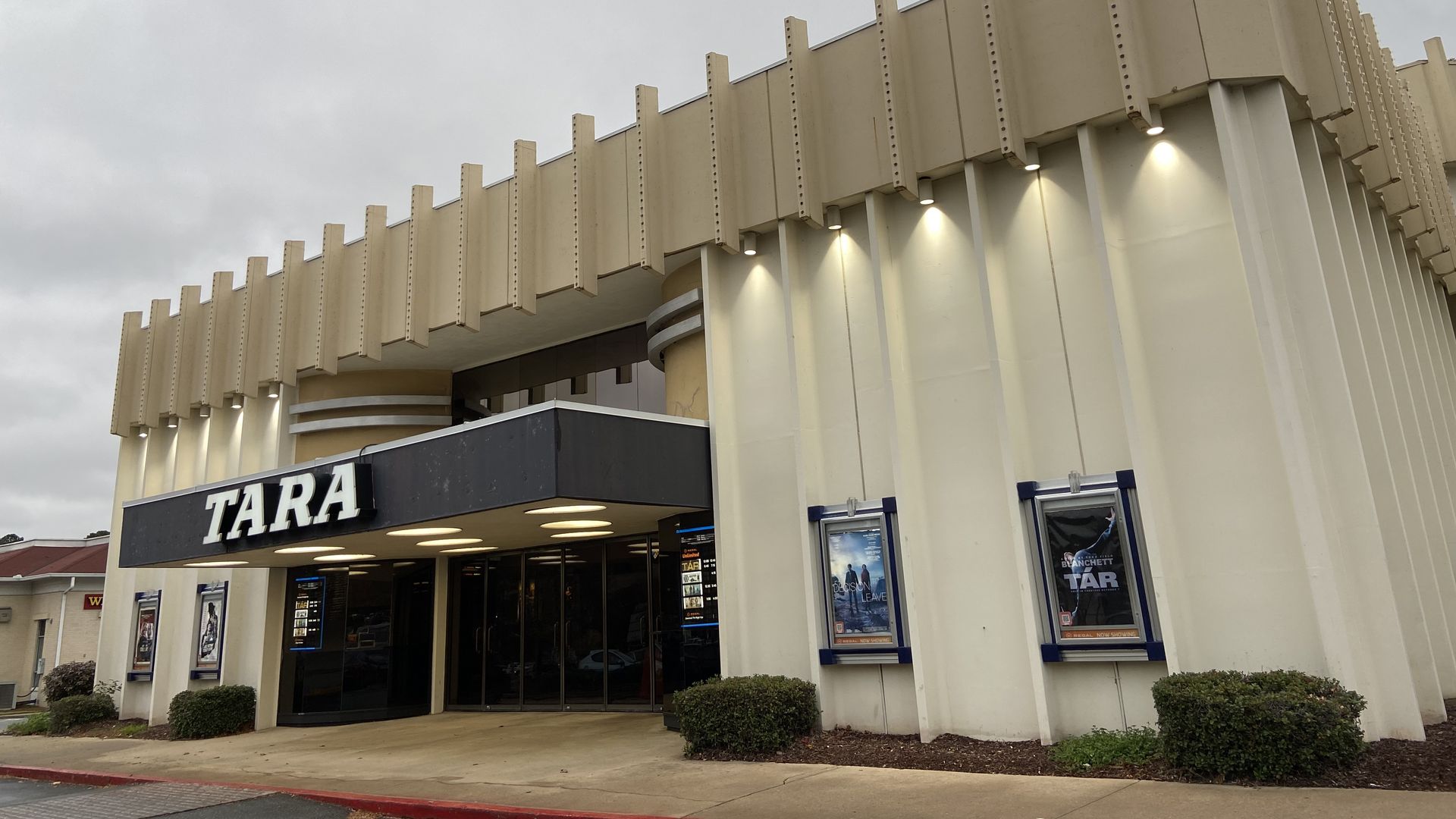 After nearly 55 years, the Tara Cinema is, sadly, no more.
What's happening: Last week, Regal Entertainment Group turned off the projector and shut off the lights at the 4-screen theater on Cheshire Bridge Road and Lindbergh Drive.
Why it matters: Named after the plantation in "Gone With the Wind" and once owned by Atlanta cinema legend George LeFont, the Tara was focused on screening non-blockbuster, independent and foreign films.
Details: Regal Entertainment Group said the closure was related to a "real estate optimization strategy." No other information was given.
Of note: The Tara hosted the premiere of Burt Reynolds classic "Smokey and the Bandit" and was the first theater in town to show Star Wars, per the AJC.
What they're saying: "It's heartbreaking because for generations the Tara was one of the few other art house cinemas in the city that was introducing Atlantans to indie film, foreign film and pictures that pushed the envelope," Christopher Escobar, the executive director of the Atlanta Film Society, tells Axios.
"Places like the Tara only mean anything because people have been going there for decades, making memories and sharing experiences and it becomes a fixture on how they see and connect with their community."
3. 🧇 How many waffles does it take...
💭 Our thought bubble: 🥴
4. 🏡 Real estate relief
The Atlanta metro area's real estate market is starting to level off, according to the latest data from Redfin/MLS.
Why it matters: After two-plus years of plummeting inventory and sky-high home prices, Atlanta-area buyers have waited a long time for a little relief.
What's happening: Mortgage rates started to surge in May and have since passed 6%.
The market has changed significantly since then.
By the numbers: Median home sales prices dropped from $400,000 to $375,000 from May to September.
Inventory is up 40.4% since May.
Homes are selling more slowly. Homes sold in 12 days on average in May. In September the average days on market was 28.
Fewer homes are selling above list price. 28% of homes sold above list price in September, compared to 60.7% in May.
In September 39.5% of listings dropped their asking price, up 15.8 percentage points since May.
Yes, but: Monthly mortgage payments are significantly more expensive than they were a year ago.
Bottom line: The market is cooler, but buying a home isn't getting cheaper.
5. Five-ish Points: No Saturday early voting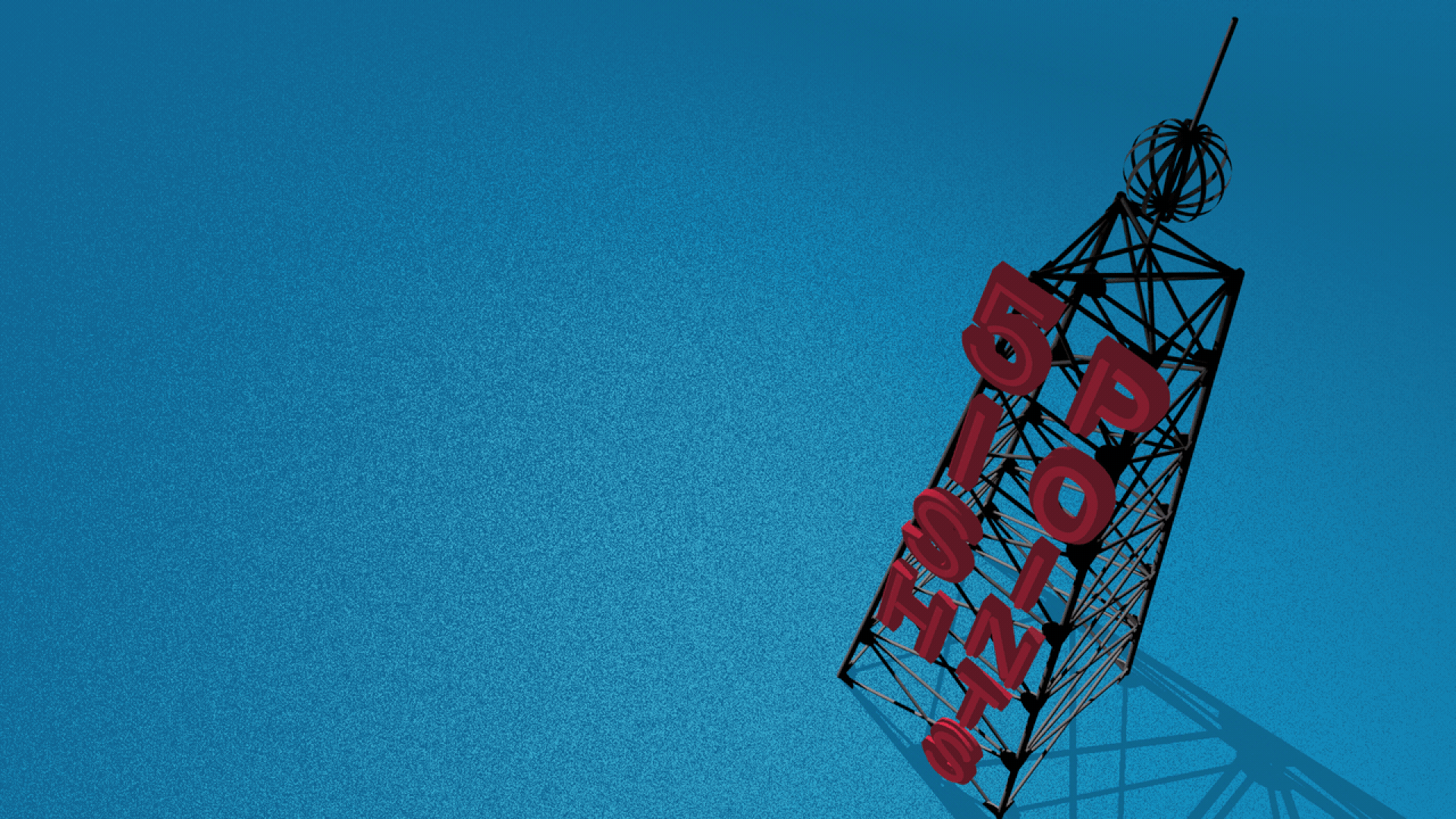 ❌ Early voting won't be allowed the Saturday before the runoff because it's the day after the state holiday formerly known as Robert E. Lee's Birthday. (AJC)
🦃 These Atlanta restaurants are open on Thanksgiving Day. (Eater Atlanta)
☀️ Georgia Power is being pushed to expand its solar program as state regulators consider 12% rate hike request. (Georgia Recorder)
🐊 Emma is wondering how many alligators Thomas is surrounded by right this very moment.
😳 Thomas is wondering the same thing. Today, he's paddling through this stretch of the swamp.
(🎫 Emma also loved running into some Axios Atlanta fans at the St. Lucia concert on Friday!)
This newsletter was edited by Jen Ashley and copy edited by Alex Perry.