Axios Atlanta
December 07, 2021
Hey-oh, it's Tuesday!
Today's weather: ⛅Partly sunny with a high of 56.
Situational awareness: Former President Donald Trump makes it official: He's backing David Perdue in next year's GOP gubernatorial primary.
We're curious. Where do you go for ATL-made or ATL-related gifts? Let us know.
Today's newsletter is 895 words — a 3.5-minute read
1 big thing: 🕺 Last call for Swinging Richards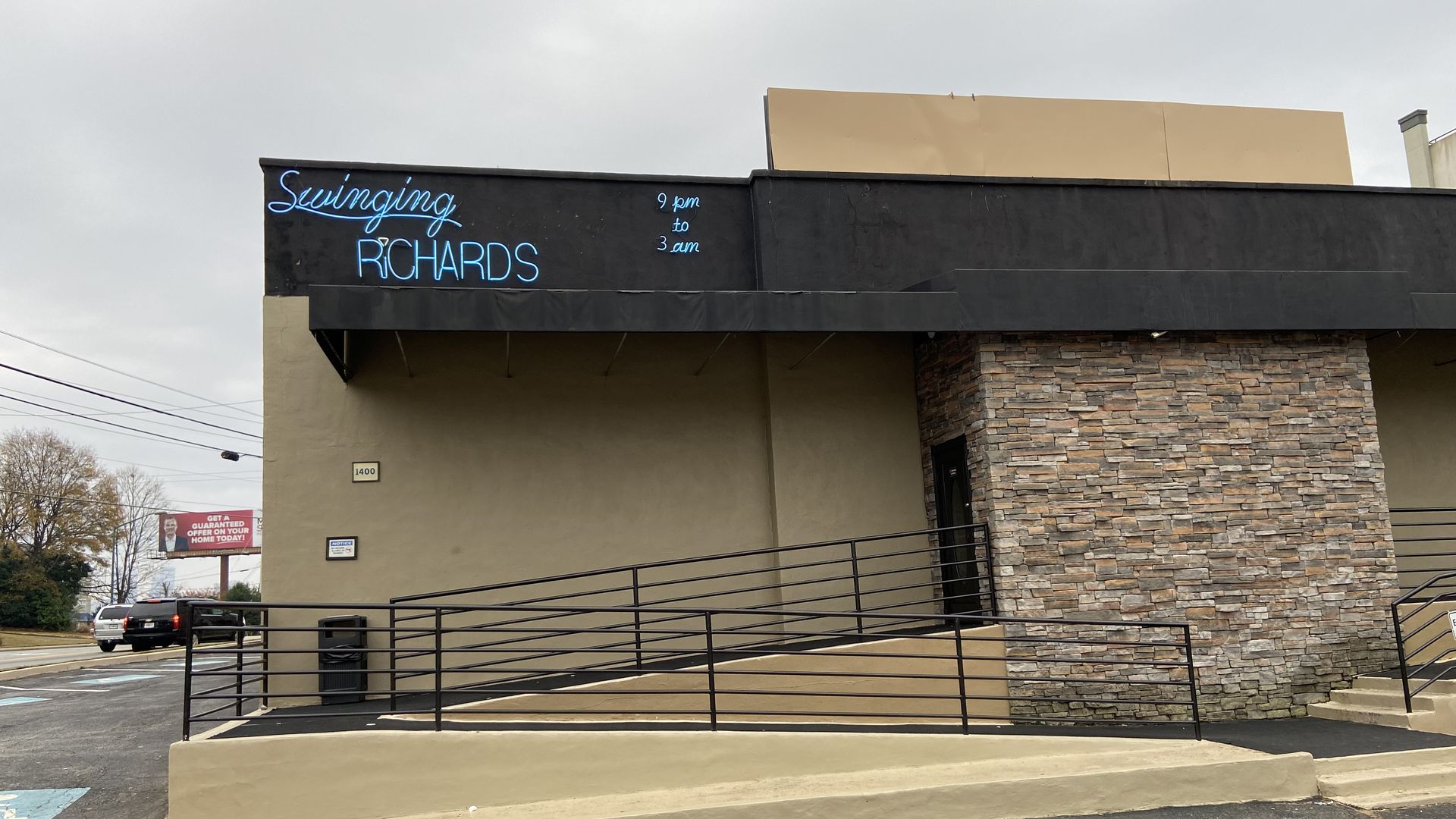 Atlanta's legendary all-male all-nude strip club Swinging Richards will close on Jan. 15 after three decades entertaining LGTBQ+ residents, out-of-towners and the occasional bachelorette party that managed to slip past security.
Why it matters: The closing of Swinging Richards is another blow to metro Atlanta's once-thriving, now-fading nude-dancing industry and evolving LGBTQ+ nightlife scene.
The establishment outlasted them all, becoming a favorite for locals, tourists, and conventioneers — plus celebrities like Andy Cohen, Billy Porter and Tiffany Haddish — looking for "surfers to baseball jocks and muscle men inked to the max."
What they're saying: "Our boys will miss your friendships, your kindness, your participation and seeing your smiling and excited faces especially those that frequented us," the club said in a statement on Instagram last week.
Efforts by Axios to reach Cummins Beveridge "C.B." Jones II, the club's owner, by phone and through the club's bankruptcy lawyer were unsuccessful.
The big picture: Gentrification and new development in once-thriving nightlife spots like Cheshire Bridge, plus the pandemic and advent of dating apps, have pushed some clubs to close or move, signaling a change in how the city's LGBTQ+ mingle and create networks.
When nightlife has a chance to rebuild after two years of a pandemic and being forced to close or change their operations, journalist Martin Padgett tells Axios, the activities will likely be consolidated in larger clubs — or just when the spirit moves revelers.
2. 📰 Newspapers sue Google and Facebook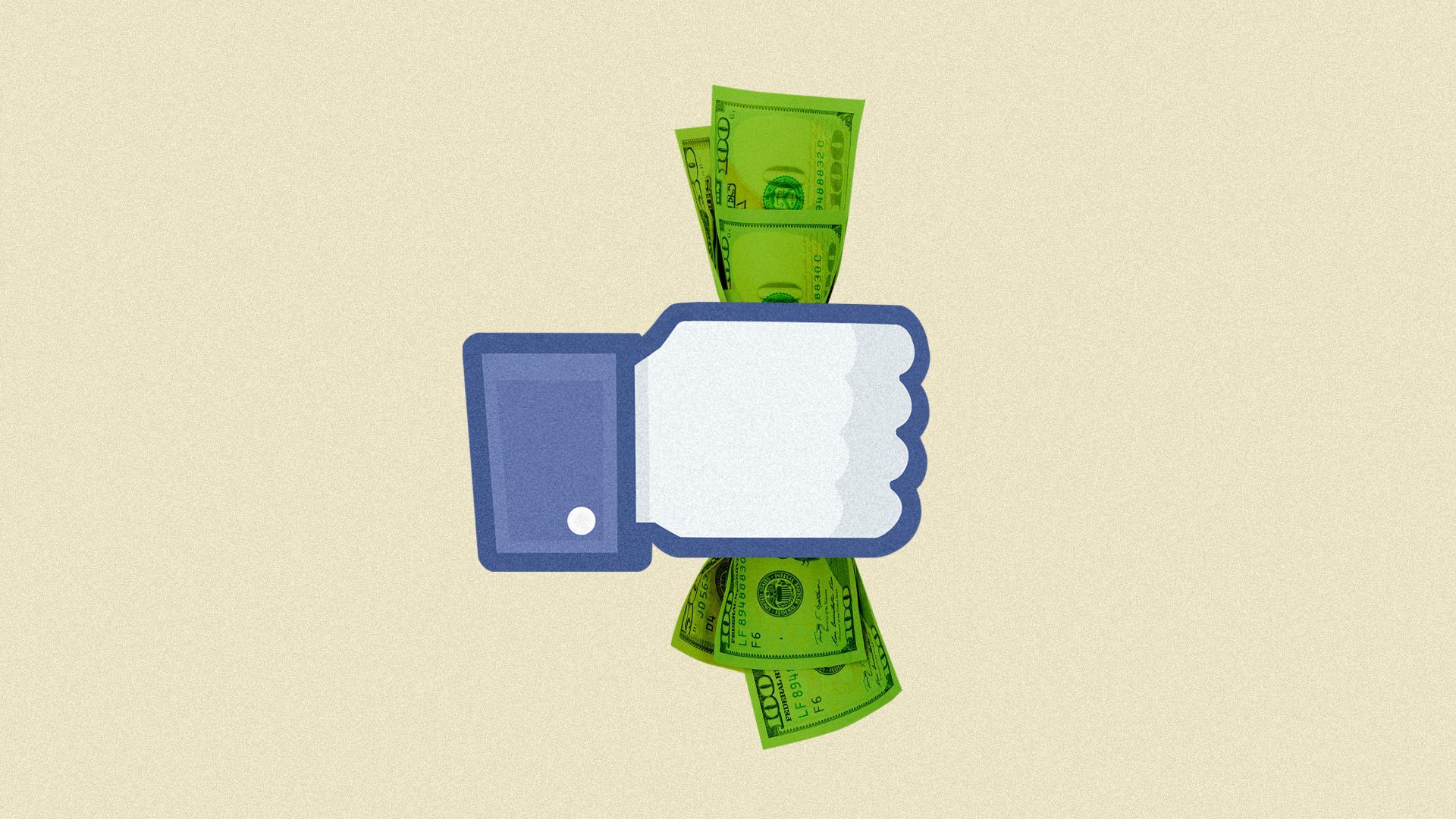 Georgia newspaper companies and their counterparts around the country have been filing antitrust civil action lawsuits against Google and Facebook for the past year, alleging the two firms have monopolized the digital advertising market, constricting revenue that would otherwise go to local news.
Why it matters: What started as a small-town effort to take a stand against Big Tech has turned into a national movement, with over 200 newspapers involved across dozens of states, Axios' Sara Fischer and Kristal Dixon report.
Last month, Cobb County-based Times Journal Inc. filed a lawsuit against Facebook and Google in the United States District Court for the Northern District of Georgia.
What they're saying: Burton Speakman, associate professor of communications at Kennesaw State University's Journalism and Emerging Media program, told Axios that Google and Facebook have been able to profit off local media companies for years by running their content without compensating those outlets.
Newspapers like Marietta Daily Journal aren't set up to compete against the algorithms created by Facebook and Google that favor larger media outlets, Speakman told Axios.
The KSU professor told Axios he is optimistic that someone in the news industry will figure out how to improve its profit margins since the old days of people shelling out dollars for print advertising are long gone.
Axios media reporter Sara Fischer contributed to this article.
3. Rendering du jour: Midtown's extreme makeover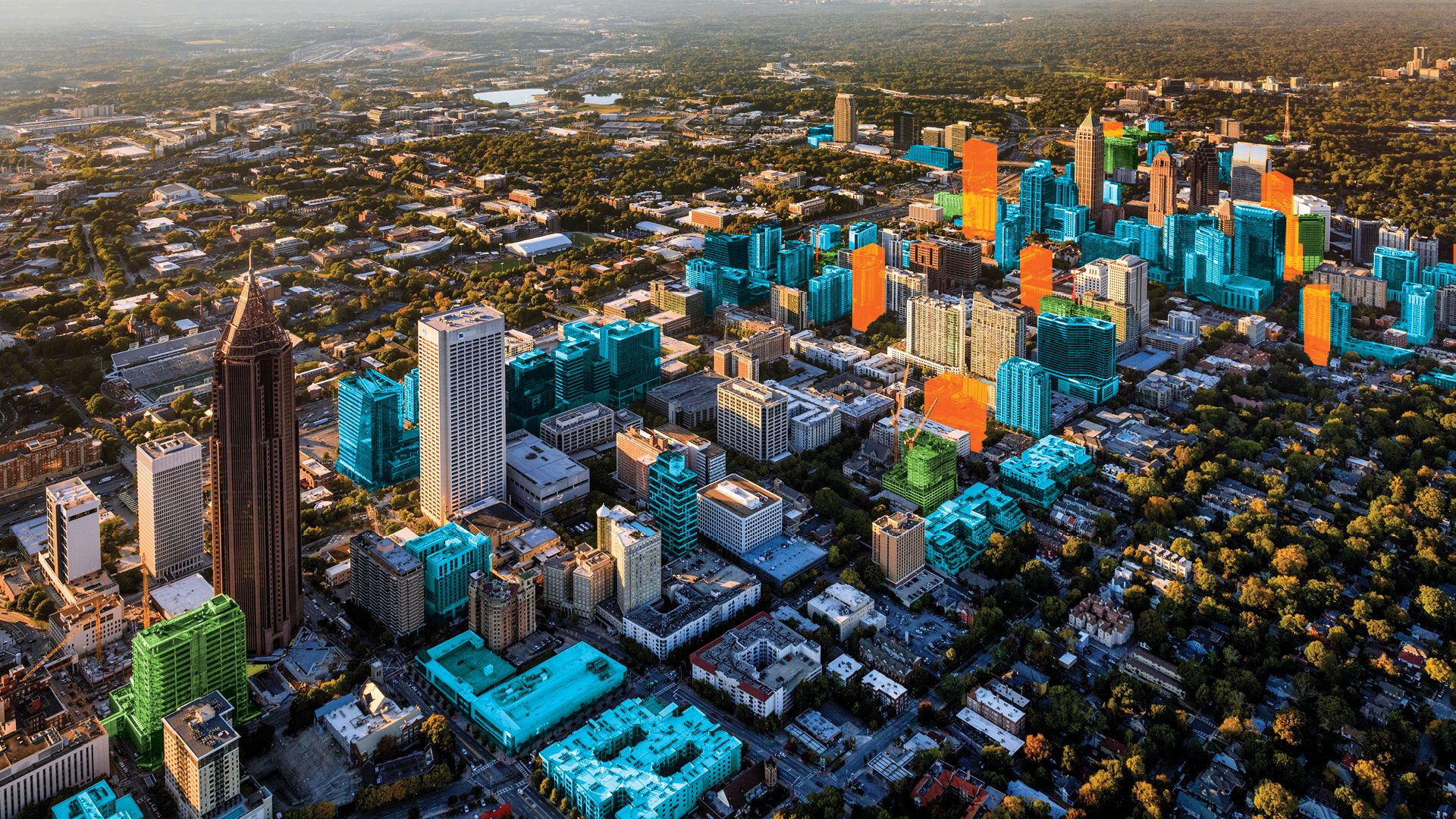 More than 20 years ago, Midtown residents and civic leaders started a process to turn the stretch of storefronts and parking lots into a neighborhood of skyscrapers and street-level retail.
The rendering above from the Midtown Alliance, which last week briefed Bisnow about the neighborhood's growth, shows that the plans have resulted in progress.
Since 2010, the alliance says, nearly 60 buildings have been built in a square mile (blue).
Sixteen buildings are currently under construction (green).
And 10 buildings have been given the OK from a design review board (orange).
4. 📱 Screen Time with comedian David Perdue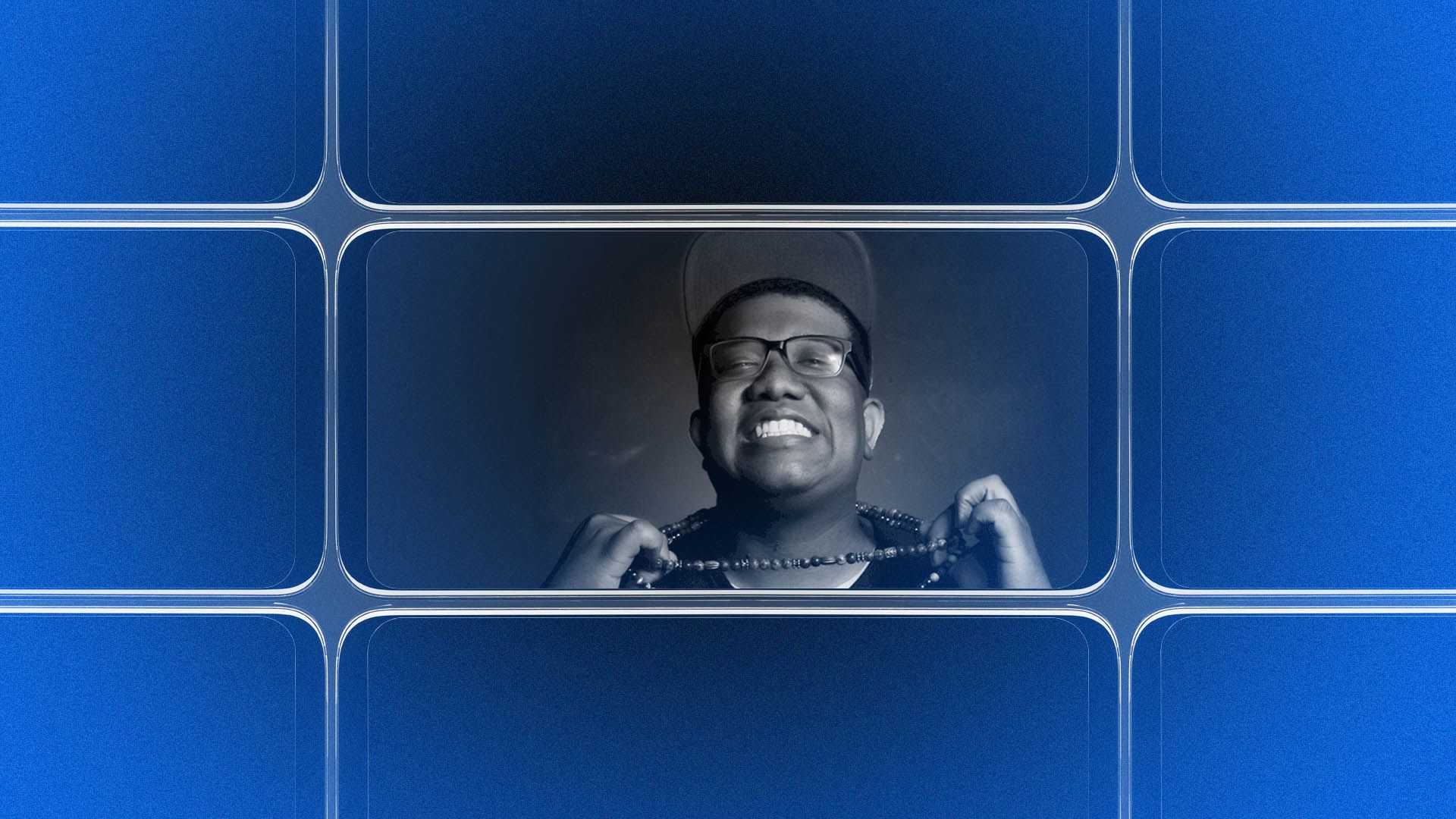 For more than 10 years, comedian David Perdue — believe us, he's heard all the jokes — has become one of the city's busiest comics and biggest advocates for the scene.
We asked the Morehouse Man, who's currently working on a two-man stage play with poet Adán Bean, what information dominates his day.
🌅 First tap of the day: Twitter. Roy Wood Jr. usually lets me know what the topic of the day is going to be about. I follow Greg Bluestein for politics, especially during the election. I follow a bunch of comedians. It's like my version of "The Daily Show." My greatest goal in life is being awake when Josh Gondelman does a pep talk. It's what I wake up every day for and never get. I like Marcella Arguello. She's so funny in the most direct way.
📱 Throughout the day: It's a lot of Twitter links. I follow AJC to know what's going on locally. NPR. Butter.atl. And I follow Axios.
📺 Currently streaming: "True Story" with Kevin Hart. I was watching it in the hair salon getting my hair dried. Spoiler alert: I saw Kevin Hart murder someone. That's all I know. I watched "Hawkeye" on Disney +. On HBO Max, "Curb Your Enthusiasm" and "Insecure." I'm in a text thread with people about "Insecure, "and it's important to our friendship. I'm into comic books and HBO Max, and I watched "Young Justice."
5. Five-ish Points: Wait, there's a Santa shortage?!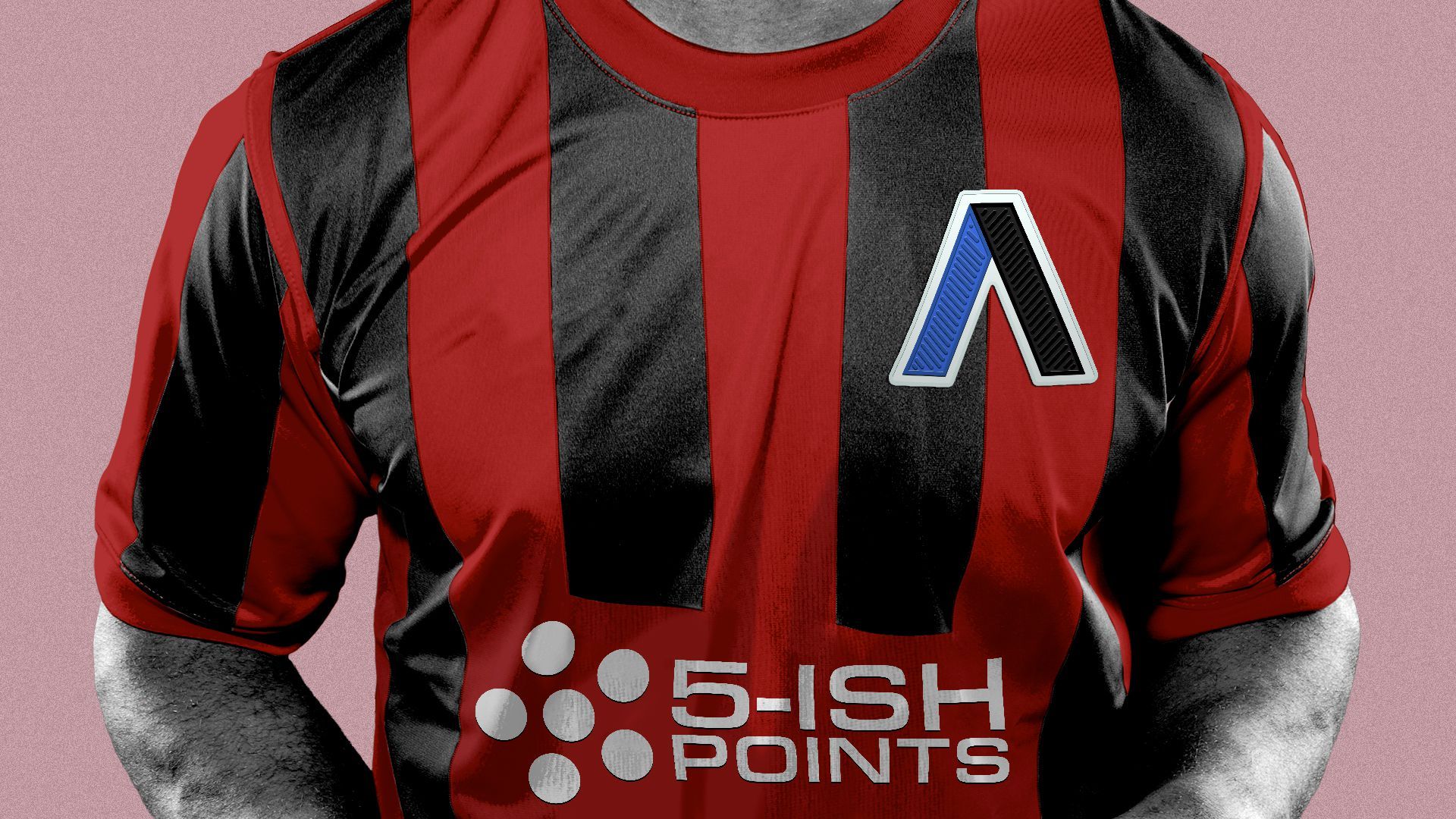 ☀️ Amazon says it plans to build a solar farm in east Georgia. (Associated Press)
🏛 Fulton County's chief operating officer named finalist for the executive director position at Atlanta Regional Commission. (Saporta Report)
👩‍💻 Semiconductor manufacturer will open a design center in Midtown Atlanta, creating 500 jobs. (Atlanta Journal-Constitution)
🍔 Popular restaurant Roxx on Cheshire Bridge Road will close temporarily. (Georgia Voice)
🥦 Los Angeles-based vegan bodega opens at Ponce City Market. (Atlanta magazine)
🎅Believe it or not, fewer people are available to play the role of Santa Claus this Christmas season. (11 Alive)
💭 Kristal wonders if anyone in Atlanta ever signed up for Google Fiber.
🦟 Thomas is fascinated by this 1970s news footage about rats and "muh-skeeters" in East Lake.