Axios Atlanta
May 15, 2023
Monday, Monday. Let's get to it.
🌂 Today's weather: Feeling like summer. Slight chance of storms and a high of 83.
Today's newsletter is 868 words — a 3.5-minute read.
1 big thing: Georgia's "gigantic" drop in emissions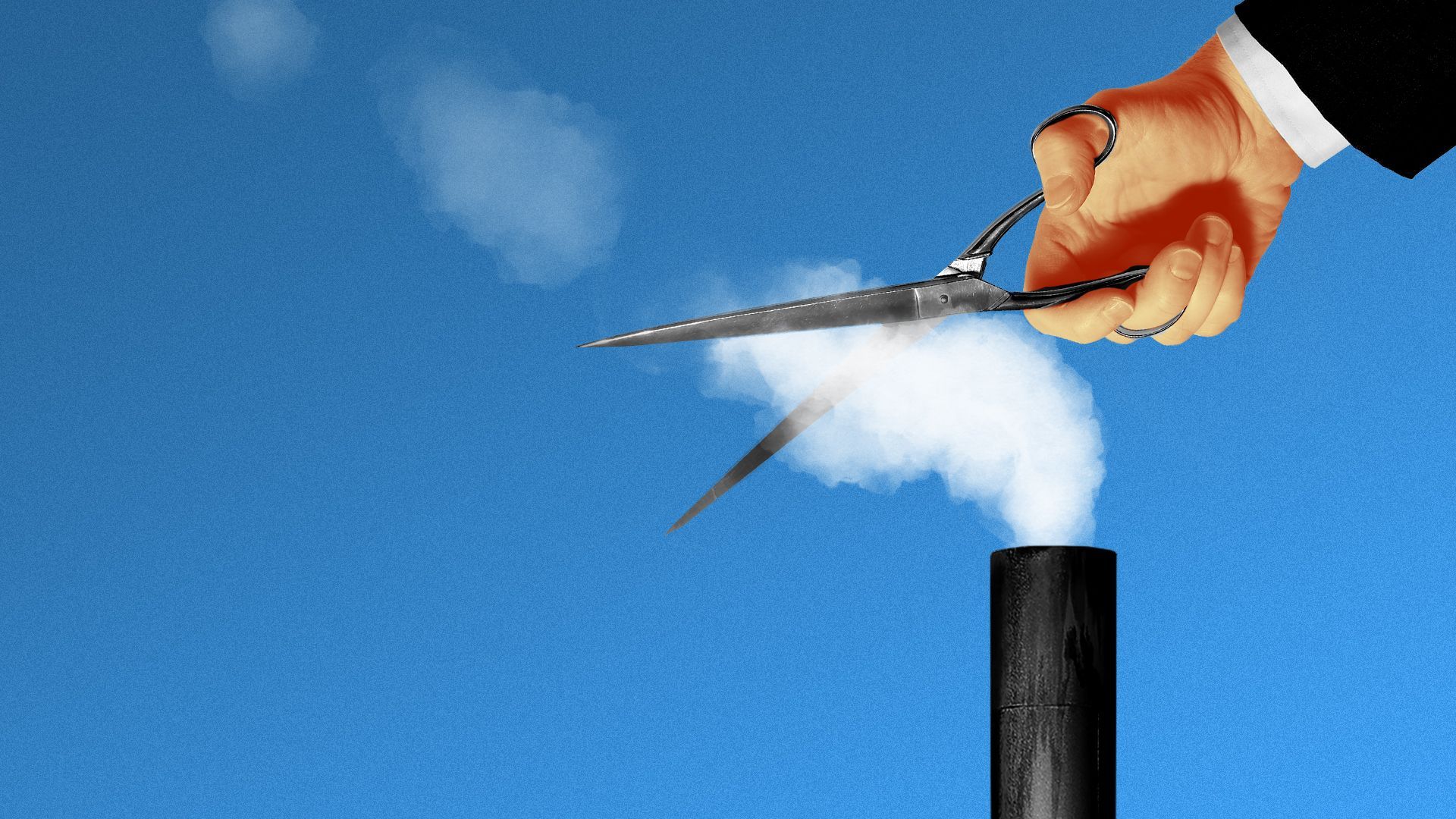 Georgia's carbon footprint is shrinking — but our reliance on cars and big SUVs persists.
Driving the news: Greenhouse gas emissions declined by about 8% per person between 2017 and 2021, according to new data from Drawdown Georgia looking at emissions from electricity, transportation, land sinks, agriculture and building.
Why it matters: The drop is "gigantic," said Marilyn Brown, professor of sustainable systems at Georgia Tech. Particularly, she said, when you take into account that the state's economy simultaneously grew 10% and the population by 4%.
"Earlier in my career, I was always told: 'Well, but we can't afford to do this. We need to grow our economy, and that means we need to consume a lot of energy.'"
These numbers, she said, dispel that.
Of note: Drawdown Georgia is a multi-university research collaboration, started in 2020 and largely funded by the Ray C. Anderson Foundation.
Zoom in: Emissions in the electricity sector saw the best change, with a more than 15% decline as the state has retired coal plants. (Almost all are set to close by 2028.)
Food and agriculture industry emissions also dropped about 7% — but in part due to the electricity emission change. The sector could still do more in adopting "smart climate ag" strategies, she said.
Georgia's "land sinks" or forests, soil and wood products offset nearly a third of Georgia's emissions, but total forestland has dropped slightly thanks to the economy's growth, Brown said.
What's next: Brown said as the new units at nuclear power Plant Vogtle turn on soon, the state will automatically see another 5-10% drop in emissions.
Yes, but: Georgia's transportation emissions for cars, pickup trucks and SUVs did not change at all. "The transportation story is not good right now," Brown said.
That's even though, "we have everything we need now" to cut our gasoline reliance: more EV models, rebates and charging infrastructure on the rise, she said.
Threat level: Transportation remains Georgia's largest source of carbon emissions, researchers said.
Emissions for diesel trucks and buses went up slightly thanks to a boom in online retail, but still represent about 40% as much as the emissions from cars, pickups and SUVs.
The big picture: Brown says Georgia amounts to a "conundrum" because while the state is becoming a leader in the "production of all these solutions: solar and EVs and batteries…at the same time, the market of consumers is not adopting these technologies."
💭 Our humble thought bubble: Drivers, let's all find a trip this week where we'd normally take a car, but we could walk, bike or take transit. C'mon!
Now hiring: New job openings
2. Supporting the trans community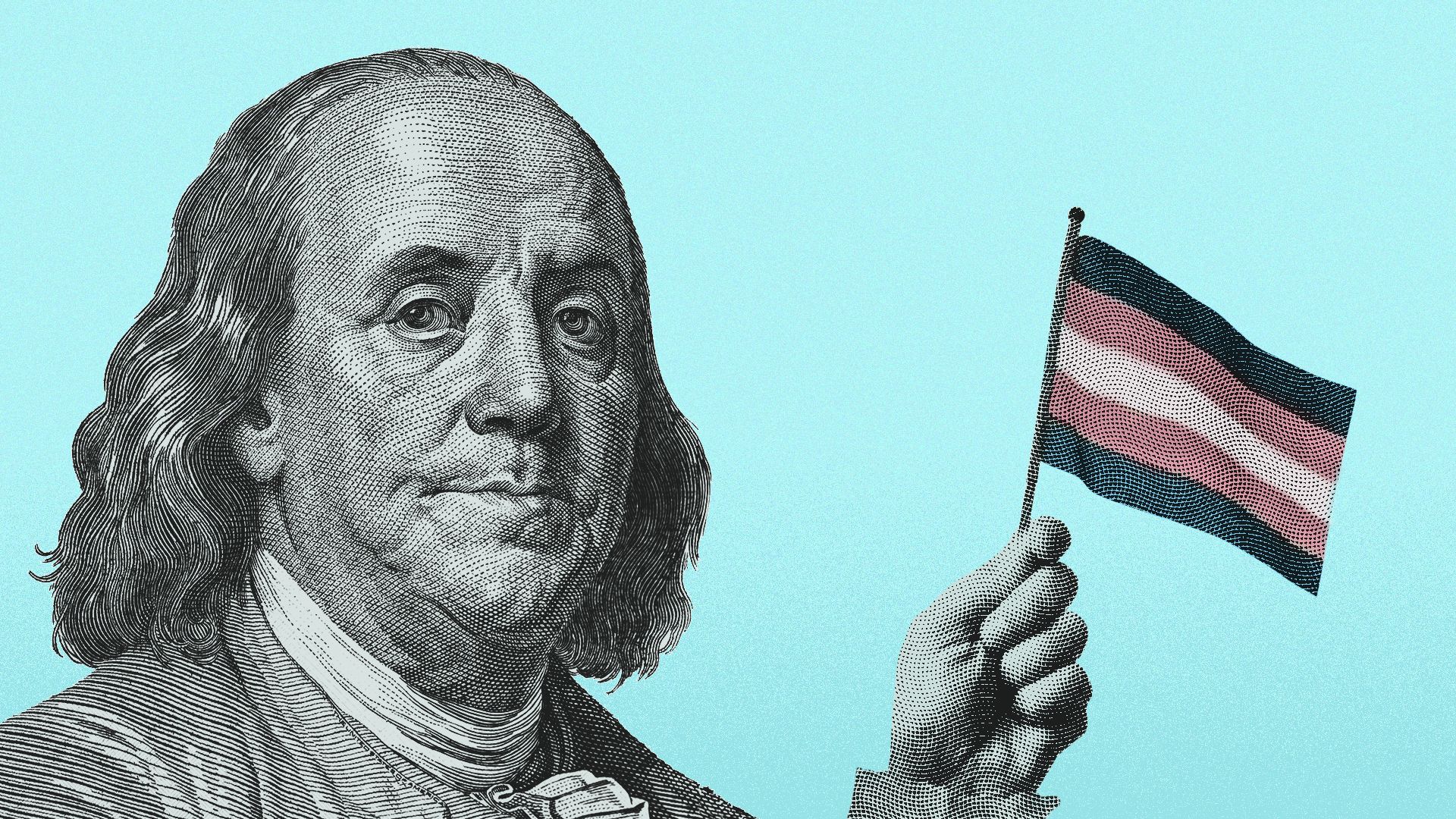 Atlanta City Council members today are poised to approve a $55,000 donation to organizations that advocate for the transgender community.
Driving the news: Of that money, $10,000 would go to the Atlanta Legal Aid Society to help transgender and nonbinary people change their names and provide them with supporting documents. Plus:
What they're saying: Council member Matt Westmoreland, who sponsored the three separate bills authorizing the funding, told Axios last week that the passage of S.B. 140 and the killings of two transgender women in Atlanta prompted the mayor's administration to act.
"I think the mayor and his team saw those two things and wanted to show that while we can't control what's happening underneath the Gold Dome, we can control what we can control, which is making statements of support and then investments in various communities, especially those under attack," he said.
Catch up quick: Senate Bill 140 bans doctors from administering hormone therapy or transition-related surgery to Georgia minors.
It goes into effect on July 1.
Dickens said last week in a release that the transgender community is experiencing a push to "eliminate the fundamental right to simply be who they are."
Zoom in: Sean Ebony Coleman, founder and executive director of New York City-based Destination Tomorrow, told Axios that he is "super excited" to pilot its mentorship program in Atlanta.
Coleman told Axios the organization recognizes that the LGBTQ+ community is grappling with anti-trans laws and a "tremendous amount of violence perpetrated against the trans community."
What we're watching: The Council's meeting begins at 1pm and streams on YouTube.
3. 😞 Pic du jour: Them Braves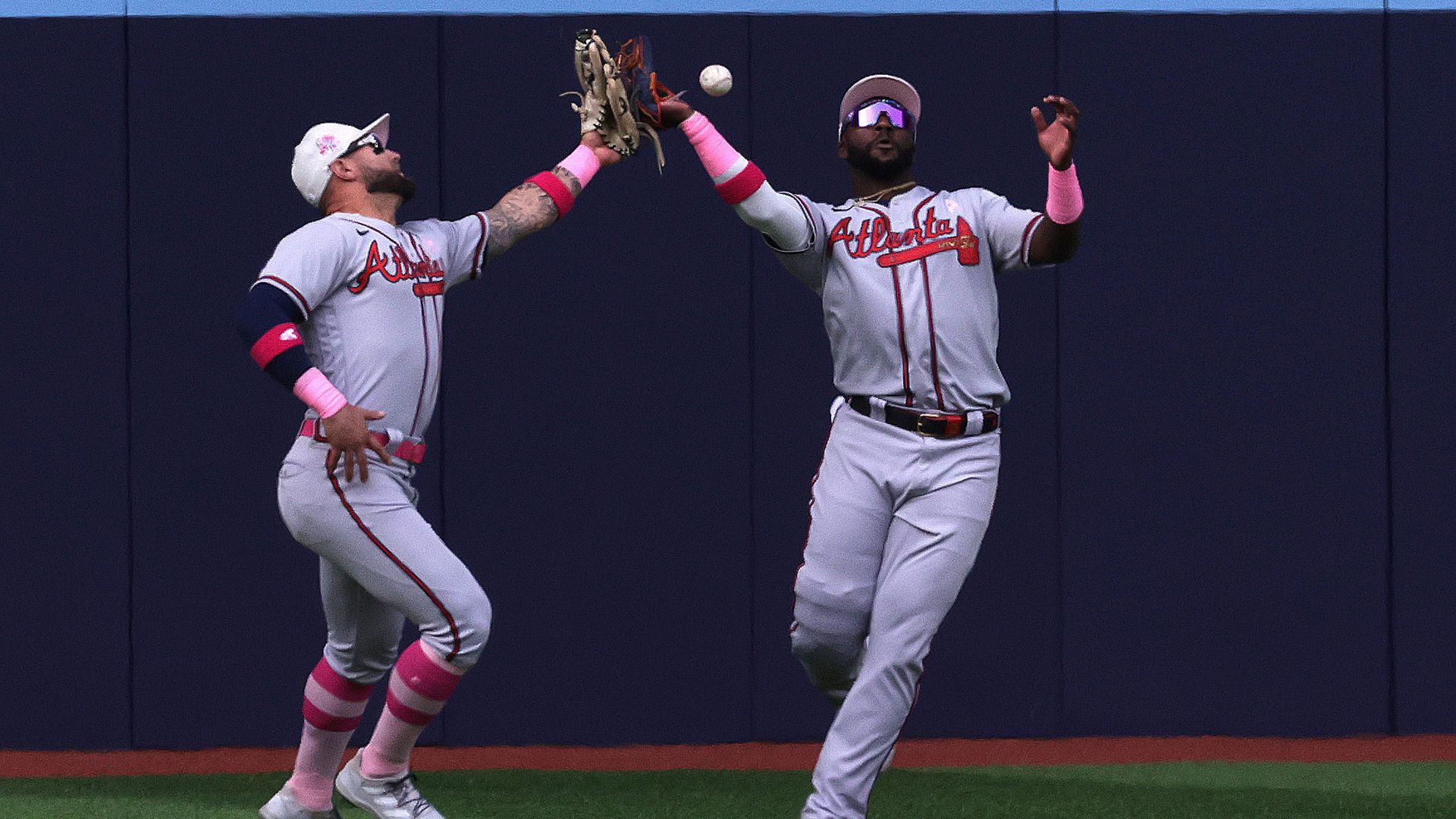 The Toronto Blue Jays swept the Braves this weekend in a three-game series.
💭 Axios' Jeff Tracy's thought bubble: "Despite getting swept by the Blue Jays over the weekend, the Braves remain in control of the NL East, with their five-game lead over second place — representing the largest division lead in baseball."
4. Five-ish Points: Chipper Jones' $11 million house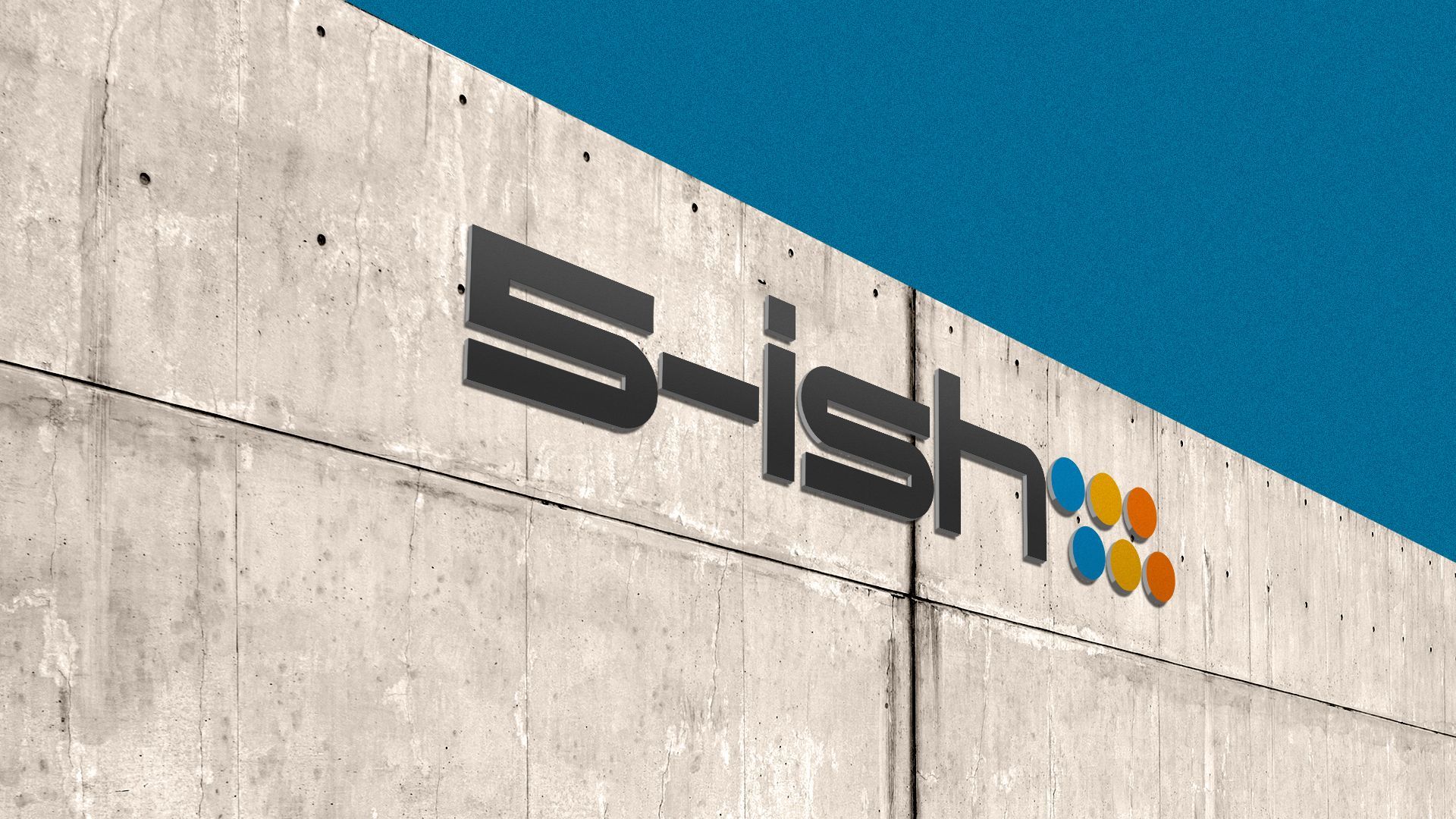 🏥 Grady Health System, Morehouse College and Fulton County are coming together to fill the void left after Wellstar closed medical centers in predominantly Black communities. (Capital B)
❌ The board that oversees certifications for teachers has removed the word 'diversity' from its educator training materials. (WABE)
💰 Chipper Jones' mansion in Cherokee County sold for $11 million. (AJC)
🪩 Publix is slated to replace 'Disco Kroger', which closed after operating for 47 years in Buckhead. (Eater Atlanta)
🪴Kristal hopes the plants she repotted this weekend won't experience transplant shock.
🛍️ Emma's family loved visiting the downtown Duluth Farmers & Artisan Market yesterday, post-graduation ceremony!
This newsletter was edited by Jen Ashley and copy edited by Alex Perry.