May 13, 2022
It's Friday, Atlanta. We've got this.
🌤 Today's weather: Mostly sunny with a chance of thunderstorms. High of 78.
Situational awareness: According to AP, Hyundai plans to announce a new $7 billion, southeast Georgia electric vehicle plant with 8,500 jobs during President Biden's upcoming trip to South Korea.
Today's newsletter is 977 words — a 3.5-minute read.
1 big thing: 💬 Talking to Georgia's swing voters
Georgia swing voters in our latest Axios Engagious/Schlesinger focus groups strongly support abortion rights — but say the issue alone probably won't decide who they support in November's midterm elections.
Why it matters: This could limit the effectiveness of the Democrats' plans to convert public opposition to the Supreme Court's expected overturning of Roe v. Wade into a strategy to retain their congressional majorities.
Driving the news: The limits of abortion as a voting issue was a key takeaway from our two online focus group panels Tuesday night.
They included 13 Georgians, all from the greater Atlanta metro region, who voted for Donald Trump in 2016, then Joe Biden in 2020. Three identified as Democrats, six as Republicans and four as independents.
A focus group isn't a statistically significant sample like a poll. But the responses help show how voters in crucial states are thinking about key issues.
Details: All 13 participants said they supported keeping abortion legal. None said they would vote for Democrats in November as a "protest vote" based on the issue alone — though most said it would be one factor in their decisions.
Most participants indicated other issues ranked just as high on their priority list, including inflation, the economy, taxes, climate change and guns.
But, but, but: On the other hand, participants said Republicans can't solely count on their votes based on their frustration with inflation.
2. 💰 Atlanta invests $58 million to fight homelessness and evictions
On Wednesday, Mayor Andre Dickens announced the city will invest $58.7 million to help prevent homelessness and evictions.
The money, a mix of federal assistance, American Rescue funds re-allocated by Dickens and Affordable Housing Trust Fund dollars, will be used for emergency rental assistance, to help residents of the condemned Forest Cove apartment complex relocate to new homes, address homelessness and to jump-start the mayor's plan to tackle affordable housing.
Of note: The Affordable Housing Trust Fund was established in December by the City Council and contributes 2% of each year's budget to the fund.
Part of Dickens' plan to retain or create 20,000 affordable housing units includes launching an Affordable Housing Strike Force, which brings together school, faith-based, civic and transit representatives to help secure funding and identify viable properties for potential redevelopment.
It will also take stock of the city's housing needs and identify any obstacles to development.
Context: Atlanta has experienced an affordable housing crisis for the last several years, with conditions taking a dire turn within the last year.
Mike Carnathan, the Atlanta Regional Commission's data expert and co-founder of Neighborhood Nexus, said in March that the city lost 9,300 units that were renting for $1,250 or less between 2014 and 2019.
3. Trail Notes: 👻 Ghosts of campaigns past
​​In the waning days of the 2022 primary, former Sen. David Perdue says he's not concerned that Gov. Brian Kemp has nearly 12 times more cash on hand and is polling far ahead.
Perdue has said this is "exactly like 2014," when he first ran for Senate as an outsider against several GOP candidates.
What he's saying: While visiting Paulding County this week, Perdue reflected that back then, "Everybody said, 'Oh, he's going to lose, he's going to lose, and I had one message that said, Look, I'm running against these career politicians: If they were going to make a difference, wouldn't they have done it already?'"
Yes, but: Unlike 2014, Perdue is now a former U.S. senator. Plus, in 2014, he had the benefit of the network of operatives built by his cousin, former Gov. Sonny Perdue.
This time around, most of those alums are supporting Kemp.
Another yes, but: Jay Walker, a veteran of Sonny Perdue's campaigns and David Perdue's 2014 team who is now a senior adviser to Kemp, also tells Axios that things are different this time around.
"David Perdue did not have a big deficit, and he was ahead in the polls at this point in the 2014 primary campaign," he said. "We knew he was going to be in the runoff. There was no question."
Trail mix: In these final days, Kemp continues pulling in support from "anti-Trump" Republicans around the country, including Gov. Doug Ducey of Arizona, former New Jersey Gov. Chris Christie and even former President George W. Bush, who's hosting a fundraiser for Kemp in Dallas on Monday.
By the numbers: Early voting turnout continues to far outpace 2018 numbers. Per Georgia Votes, nearly 300,000 Georgians have cast ballots: 42% Democratic and 58% Republican.
Email Emma at [email protected] with what you think should be in next week's Trail Notes.
Fresh openings from the job board
4. 🍹 Three must-try rooftop bars in Atlanta
Did someone say rooftop? Enjoy a drink with a view at these spots while the weather is still lovely.
Why it matters: Lofty bars and restaurants are multiplying as new developments crop up across the city.
1. Estrella
Details: This laid-back space serving Mexican cuisine is upstairs at Beltline restaurant Bazanti.
Perks: Fresh squeezed margaritas — no reservations needed.
Address: 550 Somerset Terrace​ NE, Suite 102
2. Drawbar
Details: A lush bar and lounge at the Bellyard Hotel slinging colorful cocktails.
Go when: You want to get dressed up and take pictures under the lofted greenery.
Address: 1 Interlock Ave. NW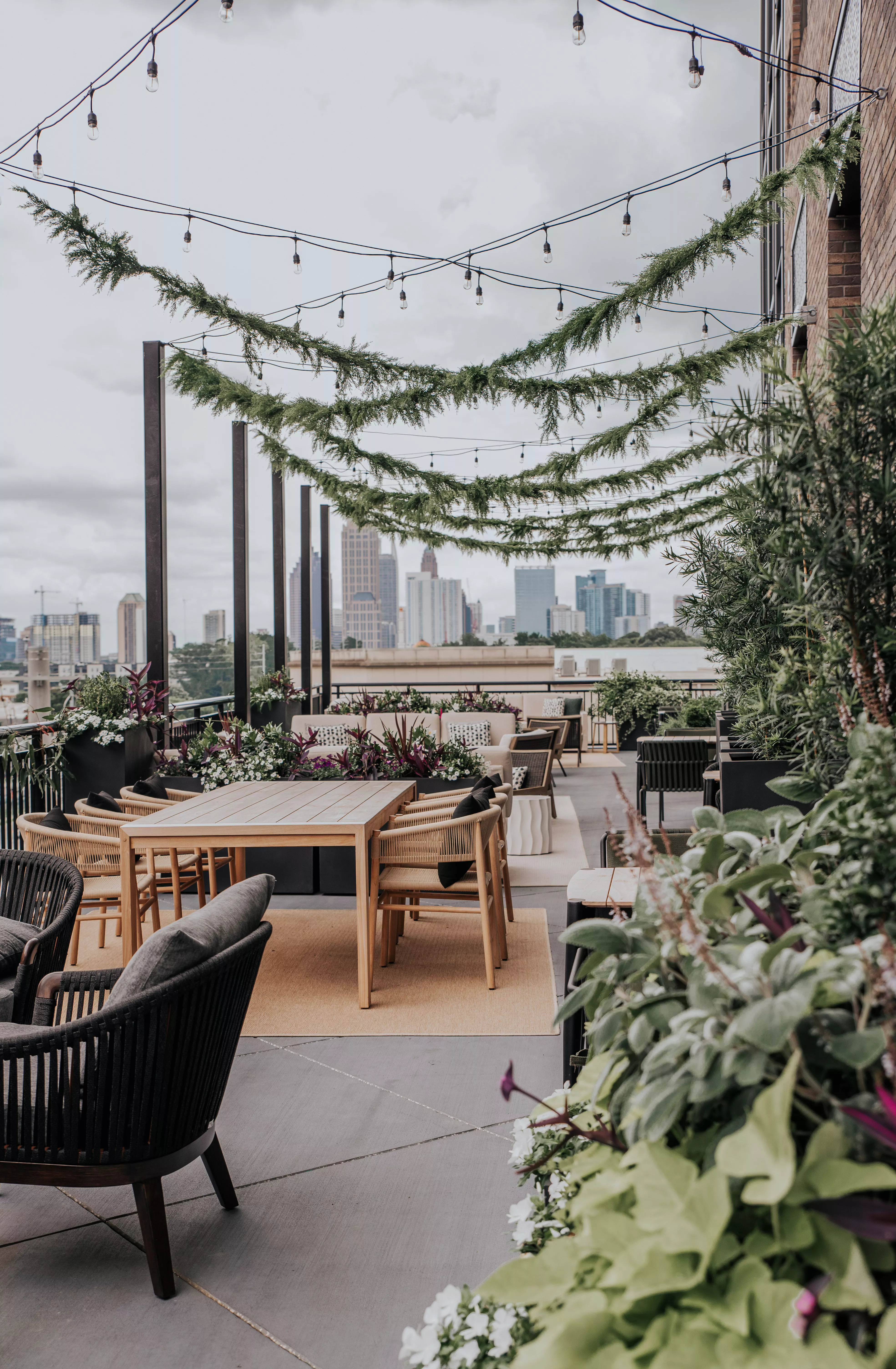 3. Rowdy Tiger
Details: Step back in time with a whiskey-based cocktail at this Midtown speakeasy and kitchen.
Menu: Level up your old fashioned with something from the impressive whiskey selection.
Address: 866 W. Peachtree St. NW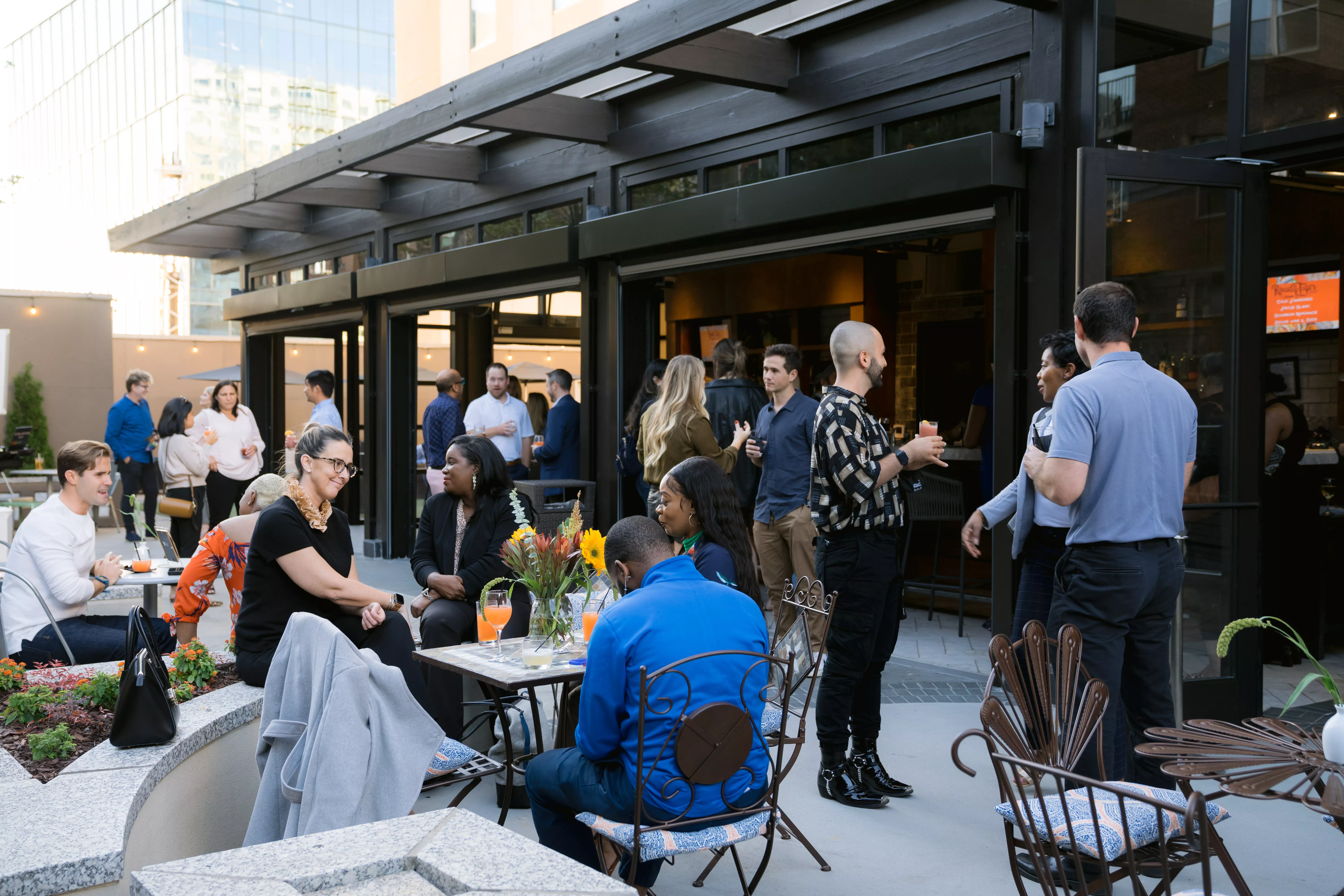 5. Five points: Oxendine ethics saga finally ends
👀 The DeKalb school board fired its former superintendent during an investigation that would eventually exonerate her. (Decaturish)
🏛️ After more than a decade, the State Ethics Commission settles the last case against former Insurance Commissioner John Oxendine. (AJC)
😩 Atlanta residents face rising costs while waiting on affordable housing solutions. (Georgia Public Broadcasting)
🚨 A south Georgia sheriff will investigate the controversial traffic stop and drug search of HBCU student athletes. (The Current)
💔 The 2022 list of Atlanta restaurant closures. (Atlanta Magazine)
🥳 Kristal is so happy this long week is coming to an end.
🧿 Emma is trying not to draw the evil eye on this Friday the 13th...