Axios Atlanta
June 28, 2022
It's Tuesday. You're here. We're here.
☂️ Today's weather: Mostly cloudy with a chance of thunderstorms. High near 82.
Situational awareness: Georgia's anti-abortion law is likely to remain stalled into July, after a federal court gave attorneys arguing the case three weeks to file supplemental briefs about the effects the Roe v. Wade reversal should have on the appeal.
Today's newsletter is 888 words — a 3-minute read.
1 big thing: Georgia goes electric
Electric vehicle ownership in Georgia keeps growing, as consumers' tastes change and a wave of new models hits the market.
Yes, but: While the gains have been strong, statewide EV ownership still trails national rates.
EVs made up 5.1% of U.S. vehicle registrations in December 2021, according to S&P Global Mobility.
In April 2022, EVs made up roughly 3% of registrations in Georgia, the research firm says.
Georgia has 1,500 charging stations, though most are located in metro Atlanta, per the AJC. That makes long road trips using an EV a challenge.
Driving the news: Consumer interest in electric vehicles is at a global tipping point, Axios' Joann Muller writes.
New research from Ernst & Young shows more than half of car buyers say they want their next car to be an EV.
EV sales are up in the U.S. by more than 5%.
The big picture: Georgia is angling to become the Detroit of EVs, and has scored major wins by wooing Rivian and Hyundai to build plants here.
With the big-name car manufacturers come other companies and suppliers that might not be household names but are hugely important in terms of creating jobs and supporting the industry.
Flashback: In the early 2010s, Georgia was one of the EV industry's strongest growth areas thanks in part to a state tax credit that made owning an energy-efficient car very cost-efficient.
That ended in 2015, when the Georgia General Assembly replaced the tax credit with a user fee. Two years later, EV sales in Georgia had dropped by 80%, Utility Dive reported.
Of note: As for what's on metro Atlanta roads...
2. Where Georgia candidates stand on abortion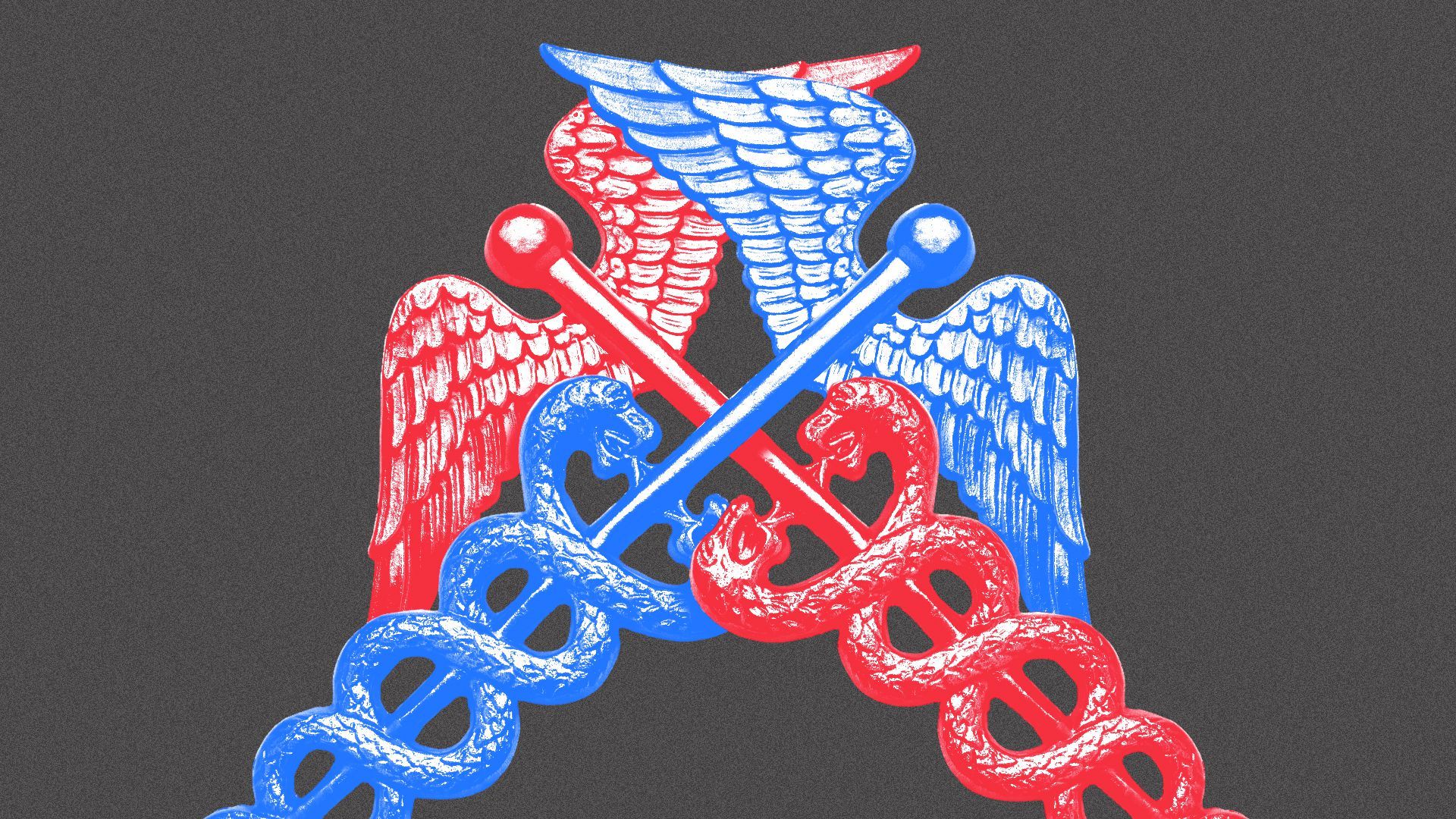 In the days following the reversal of Roe v. Wade, abortion has been thrust to the center stage of Georgia politics.
What's happening: Candidates on both ends of the spectrum are being pressed: Do anti-abortion candidates support any exceptions for abortion access? Do abortion-rights candidates support any government restriction on abortion access?
The intrigue: "With the protections of Roe gone, the midterm elections in Georgia have become a referendum on reproductive freedom," said Rep. Nikema Williams (D-Ga.), chair of the Georgia Democratic Party, in a news conference yesterday.
Axios Atlanta has compiled the top candidates' positions on the questions:
Governor
Gov. Brian Kemp (R): In 2018, Kemp stated his position as a complete ban on abortion, save for an exception in the case of threatening the life of a mother.
But more recently when asked whether he supports a total ban, Kemp answered he's focused on the legal battle over the state's existing six-week ban. Plus, he pointed out, the legislature was already divided on that law, in that it only passed the General Assembly with one vote.
Stacey Abrams (D): Abrams has said her position on abortion changed slowly, from being anti-abortion, to her current abortion-rights stance.
When asked over the weekend if she supports any government restriction on abortion, Abrams responded that it is "a medical decision. And the medical decisions that have to be made have to be made in context...the reality is abortion and reproductive care is personal and it is singular and it should be made between a woman and her doctor."
When pressed whether that meant she supported late-term abortions, Abrams said, "That's not what I said. I said this is a medical decision."
Read on for the complete positions of the Senate, lieutenant governor and attorney general candidates.
3. 🙏 In praise of... CHaRM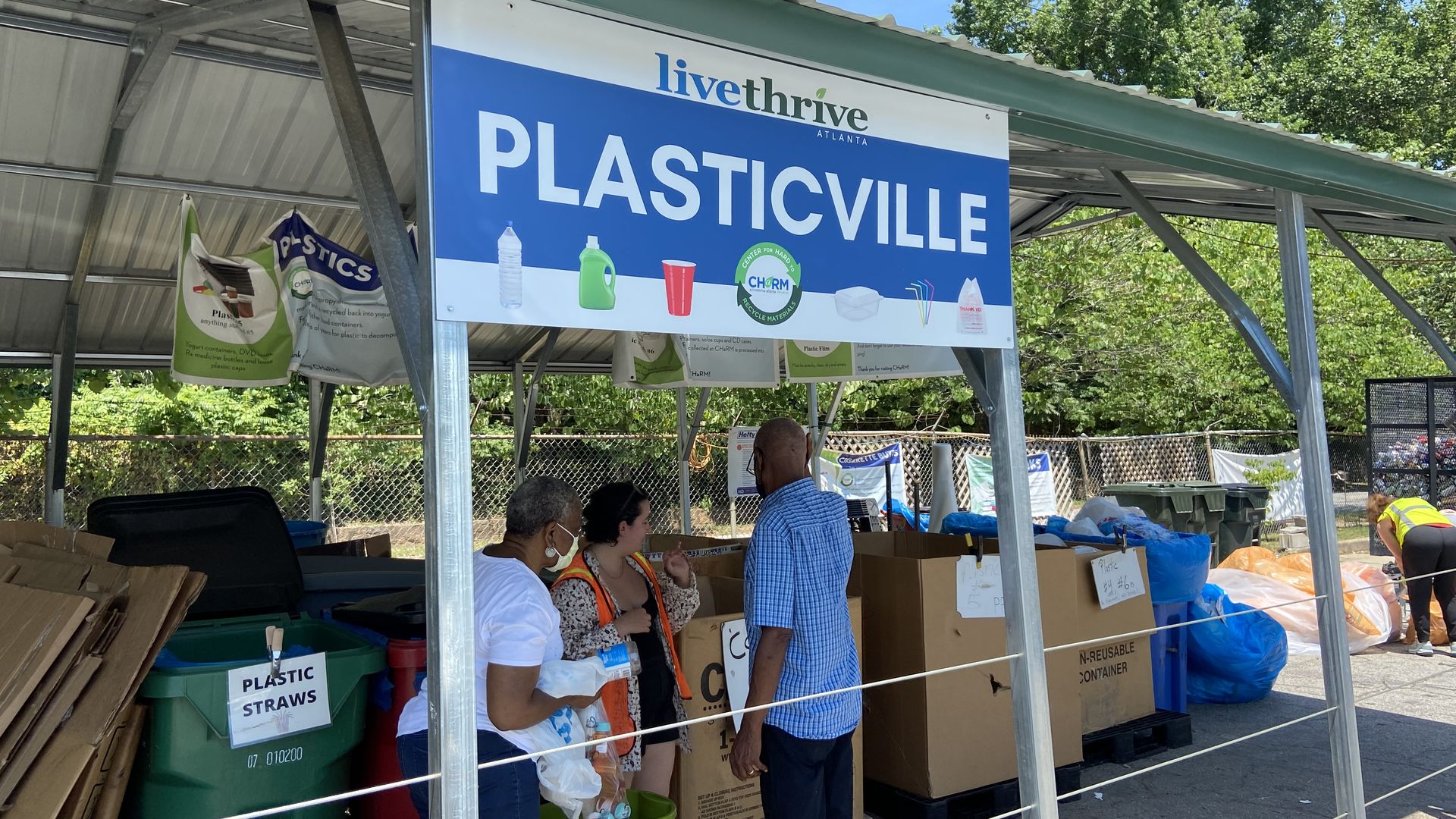 👋 Thomas here. Please allow me a moment to shout out the Center for Hard to Recycle Materials — also known as CHaRM — in Chosewood Park.
Details: Operated by the nonprofit Live Thrive and fueled by donations, grants and recycling fees, the seven-year-old facility accepts nearly every item you're not supposed to toss in the garbage or recycling bin.
Think batteries, TVs, old cans of paint, mattresses and plastic.
In 2021, more than 65,000 people visited CHaRM. The facility diverted about 4.5 million pounds of waste from the city's waterways and landfills, the nonprofit says.
Zoom in: While I was quarantining with COVID-19, I decided to purge papers, obsolete electronics and keepsakes no longer worth keeping.
The facility offers document shredding, so I cast off bills, medical records and old tax forms that had my Social Security number. All for just a few bucks.
Details: Appointments are required. And donations are always encouraged.
What's next: Live Thrive plans to open another location by the end of the year.
4.☕️ A new coffee spot. Wine to follow.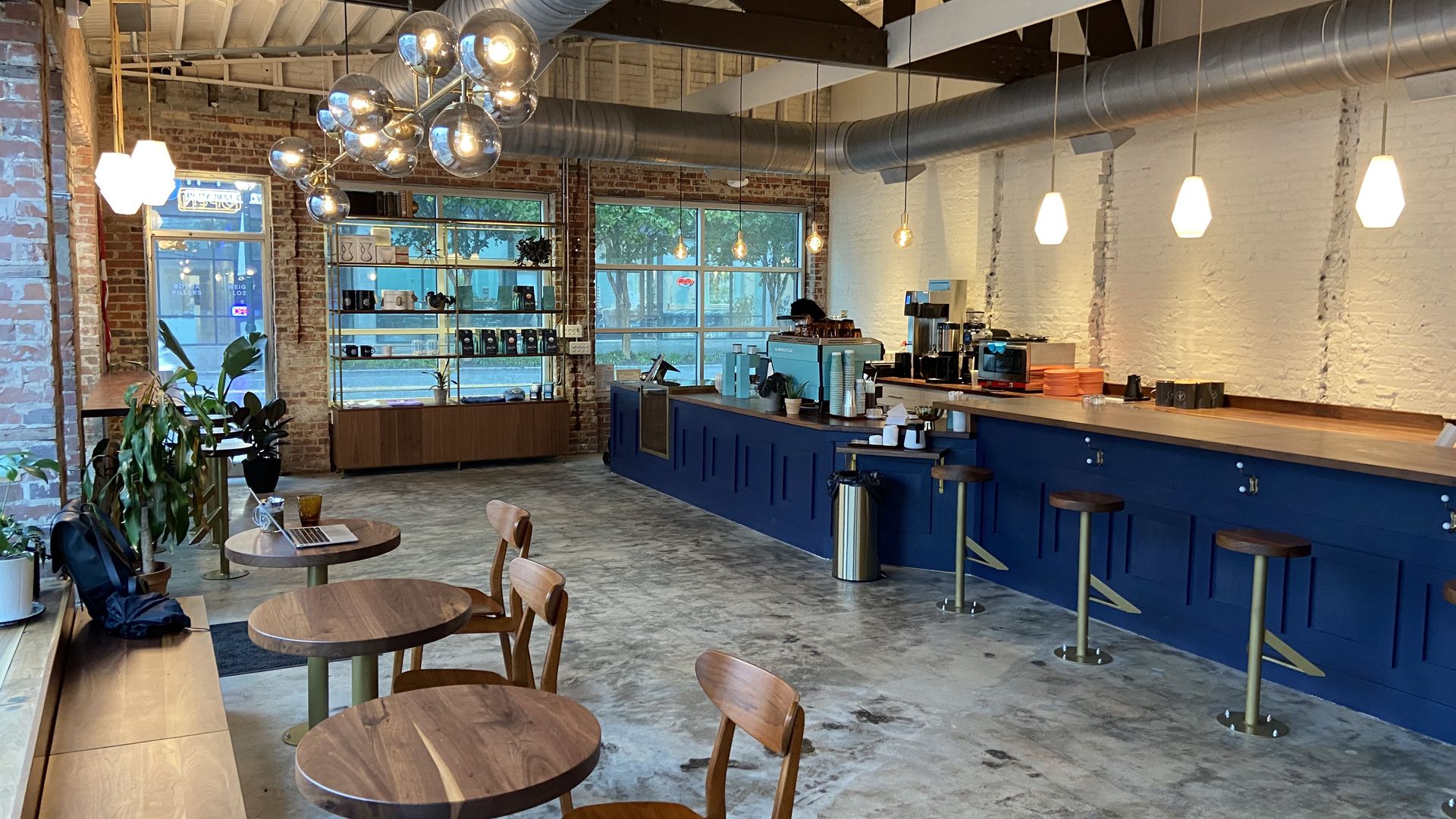 Who doesn't love a post-coffee wine?
What's happening: Armour Yards-based East Pole has a new location on Highland Avenue. It's a few weeks old and open for your daytime coffee needs.
🍷 The intrigue: Once they get their liquor license, East Pole will transition each night into a natural wine bar, soon-to-be-called Sea Legs.
Fresh job openings around town
5. Five Points: A new life for an old mansion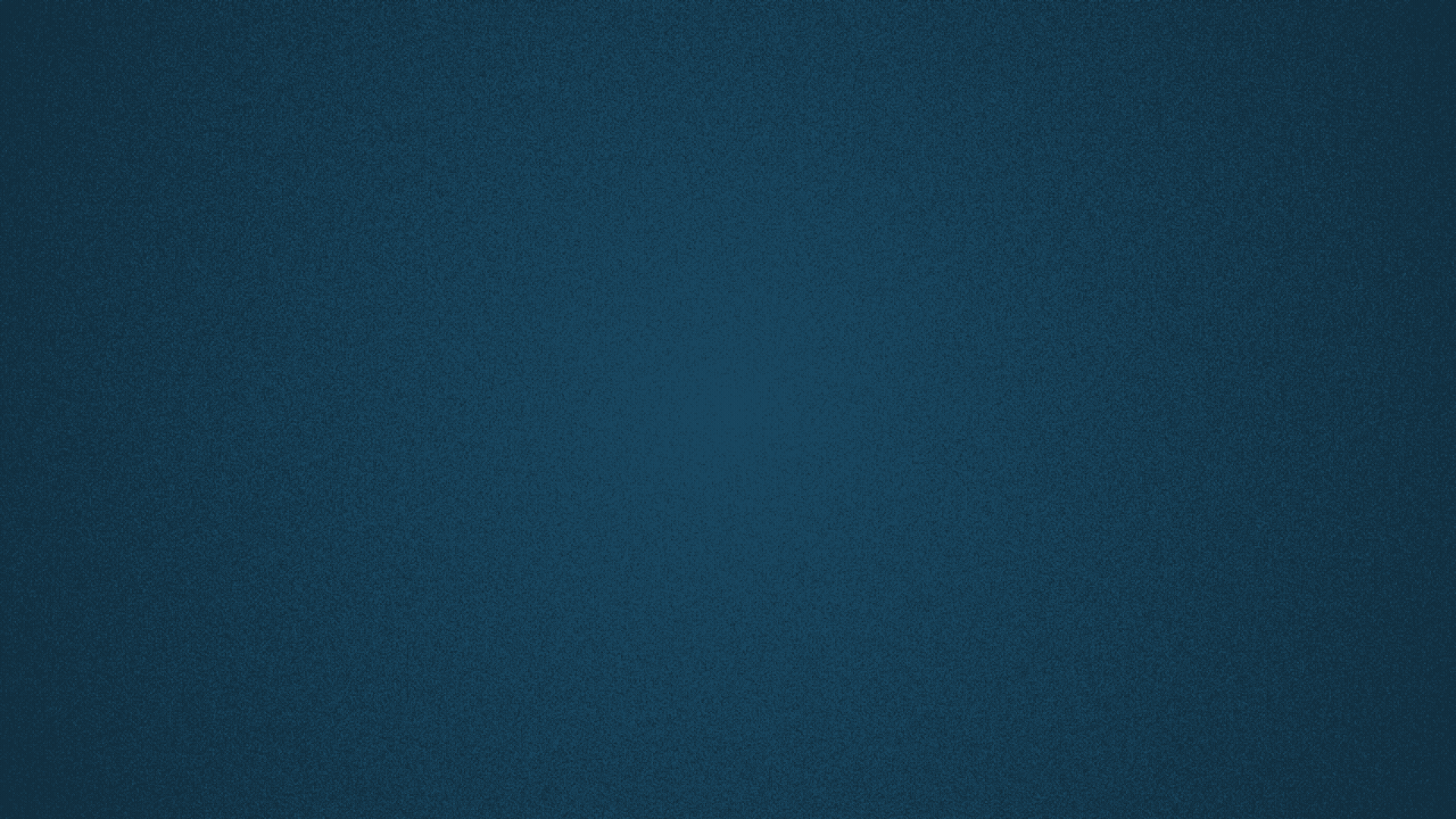 ⚖️ Public school officials can pray openly, U.S. Supreme Court rules. (Axios)
🍸 Chamblee has a new gallery/distillery/cocktail lounge. (Atlanta Magazine)
🤝 Wellstar and United Healthcare have reached a new contract agreement so patients can get coverage. (MDJ)
🧓 Emory's plan to build a senior living community includes the restoration of the historic Candler Mansion. (11 Alive, Emory)
👀 Developer reveals plans for prime Reynoldstown site. (Urbanize)
📡 Emma will be back on the ole' airwaves on Political Rewind today.
🧑‍🍳 Thomas is looking for your best stir-fry recipes.
Editor's notes: Yesterday's newsletter mistakenly stated that the Georgia bill to ban abortion pills by mail did not receive a hearing. A different version of the bill passed the Senate but failed to advance in the House.
Friday's thought bubble incorrectly cited state Sen. Burt Jones as a Republican pushing for a total ban on abortion. He supports exceptions, as outlined in today's story.