Axios AM
September 25, 2023
It's Yom Kippur, the Jewish Day of Atonement. Wishing you an easy fast.
Smart Brevity™ count: 1,392 words ... 5 mins. Edited by Emma Loop and Bryan McBournie.
📨 Please join Axios' Ashley Gold and Maria Curi on Wednesday at 8:15 a.m. ET in Washington for an event featuring decision-makers on broadband and how to close the digital divide. Register here to attend in person or virtually.
1 big thing: Trump dodges threat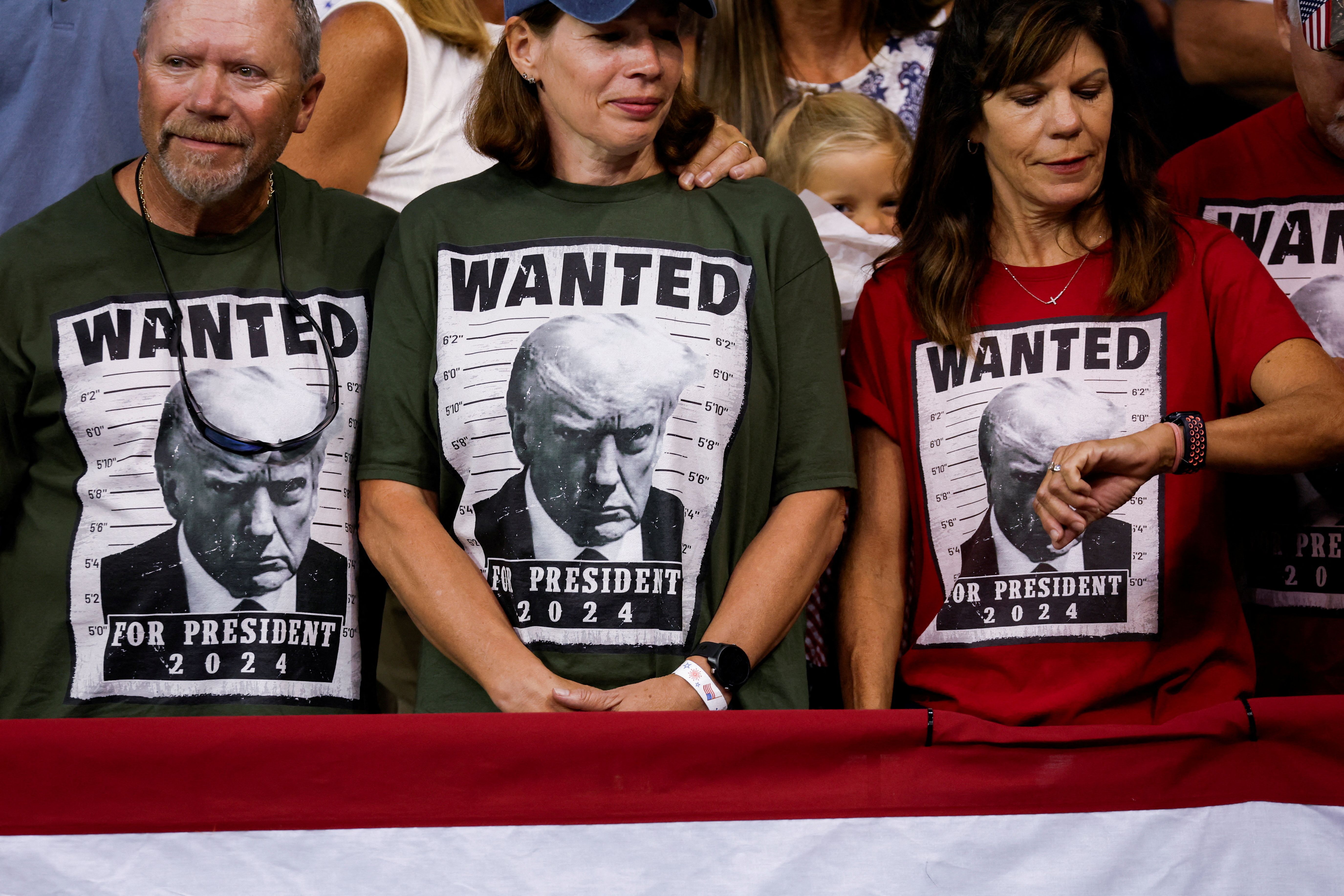 Activists' push to use the 14th Amendment to block former President Trump from state ballots hasn't gained traction:
State election officials have been reluctant to act before courts weigh in, Axios' Erin Doherty reports.
Why it matters: This shatters a big dream of resistance Twitter, demolishing one of the huge X factors for the 2024 election.
What's happening: Groups in at least eight states urged elections officials to disqualify Trump based on Section 3 of the 14th Amendment, which bans anyone who's taken part in a rebellion against the government from holding a state or federal office.
But secretaries of state won't act unilaterally to ban Trump. Instead, they're looking to the courts to rule on whether his actions leading to the Capitol riot on Jan. 6, 2021 are disqualifying.
"We're not the eligibility police," Michigan Secretary of State Jocelyn Benson (D) told Axios. "We are responsible for ensuring that basic facts are met to get someone on the ballot."
"If we become political actors instead of election administrators, then we risk being a part of ... the deterioration of democracy," Benson said.
New Hampshire Secretary of State David Scanlan (R) said at a news conference this month that a decision by an elections official without a court ruling first could create "chaos, confusion, anger and frustration."
2. 🎬 Hollywood writers reach deal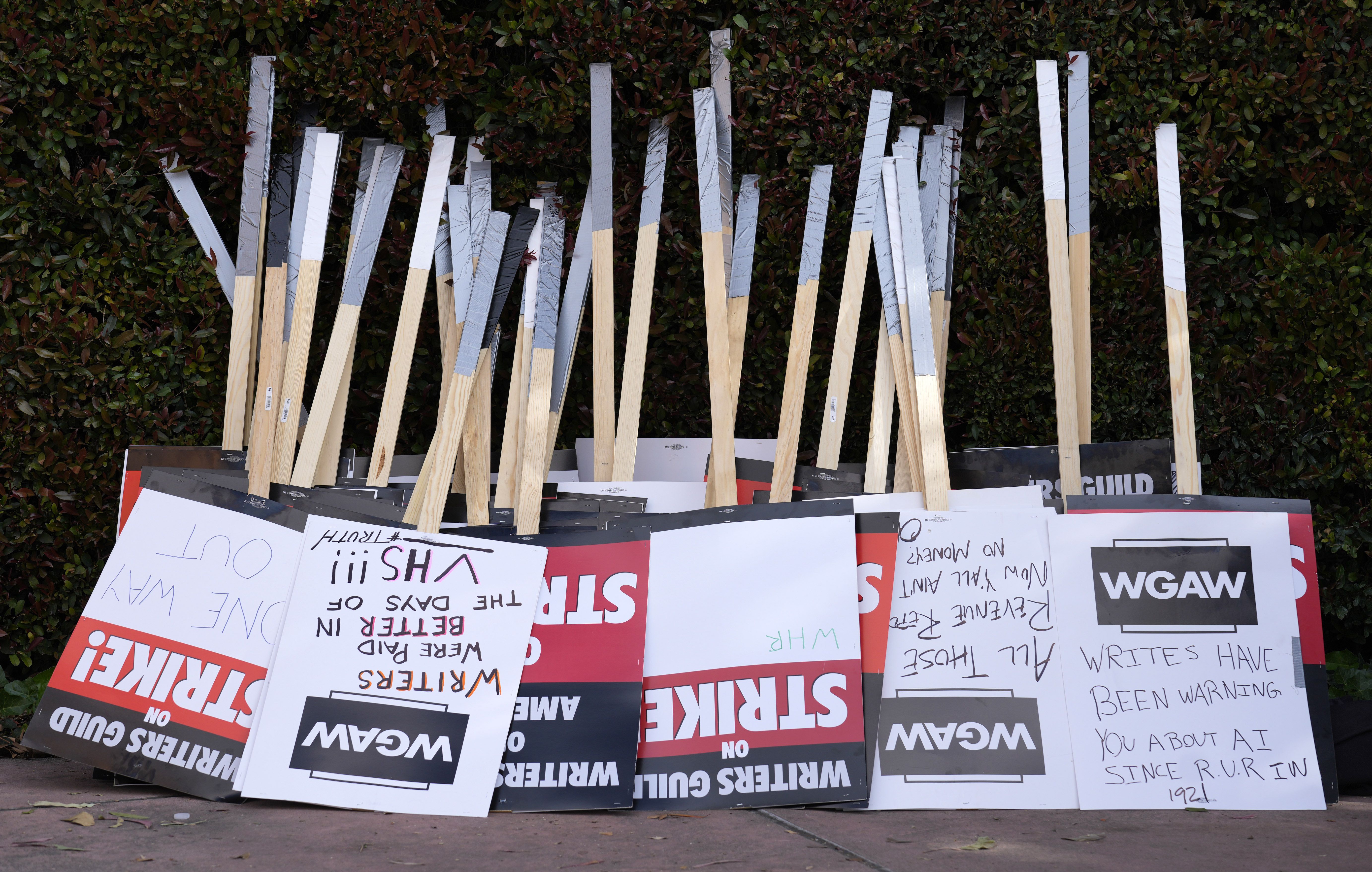 Just after 10 p.m. ET, the Writers Guild of America (WGA) announced it had reached a tentative agreement with the major Hollywood studios to end the 146-day-strike, Axios' Tim Baysinger and Sara Fischer report.
Why it matters: With a deal in hand with the writers, the studios can turn to cutting a deal with the actors' union to end Hollywood's labor stoppage.
The WGA released a statement saying that a tentative agreement with the Alliance of Motion Picture and Television Producers (AMPTP) had been reached, but is "subject to drafting final contract language."
The statement noted that union members aren't to return to work "until specifically authorized" to do so by the Guild. "We are still on strike until then. But we are, as of today, suspending WGA picketing," it added, encouraging writers to join the SAG-AFTRA picket lines this week.
🎥 No deal for actors: SAG-AFTRA, the union that represents striking actors, congratulated the WGA for reaching a tentative agreement with the AMPTP.
"We remain on strike in our TV/Theatrical contract and continue to urge the studio and streamer CEOs and the AMPTP to return to the table and make the fair deal that our members deserve and demand," the statement said.
🖼️ The big picture: The dual strikes in Hollywood by writers and actors have wreaked havoc on the entertainment industry.
Virtually all production of scripted content has been shut down since the actors union joined the writers guild in striking in July. That led to a cascade of production delays for both TV and films; late-night talk shows have been on hiatus since the writers' strike began in May.
🔮 What's next: The agreement needs to be ratified by a vote of WGA members before being finalized.
3. 🦾 Breaking: Amazon's big AI move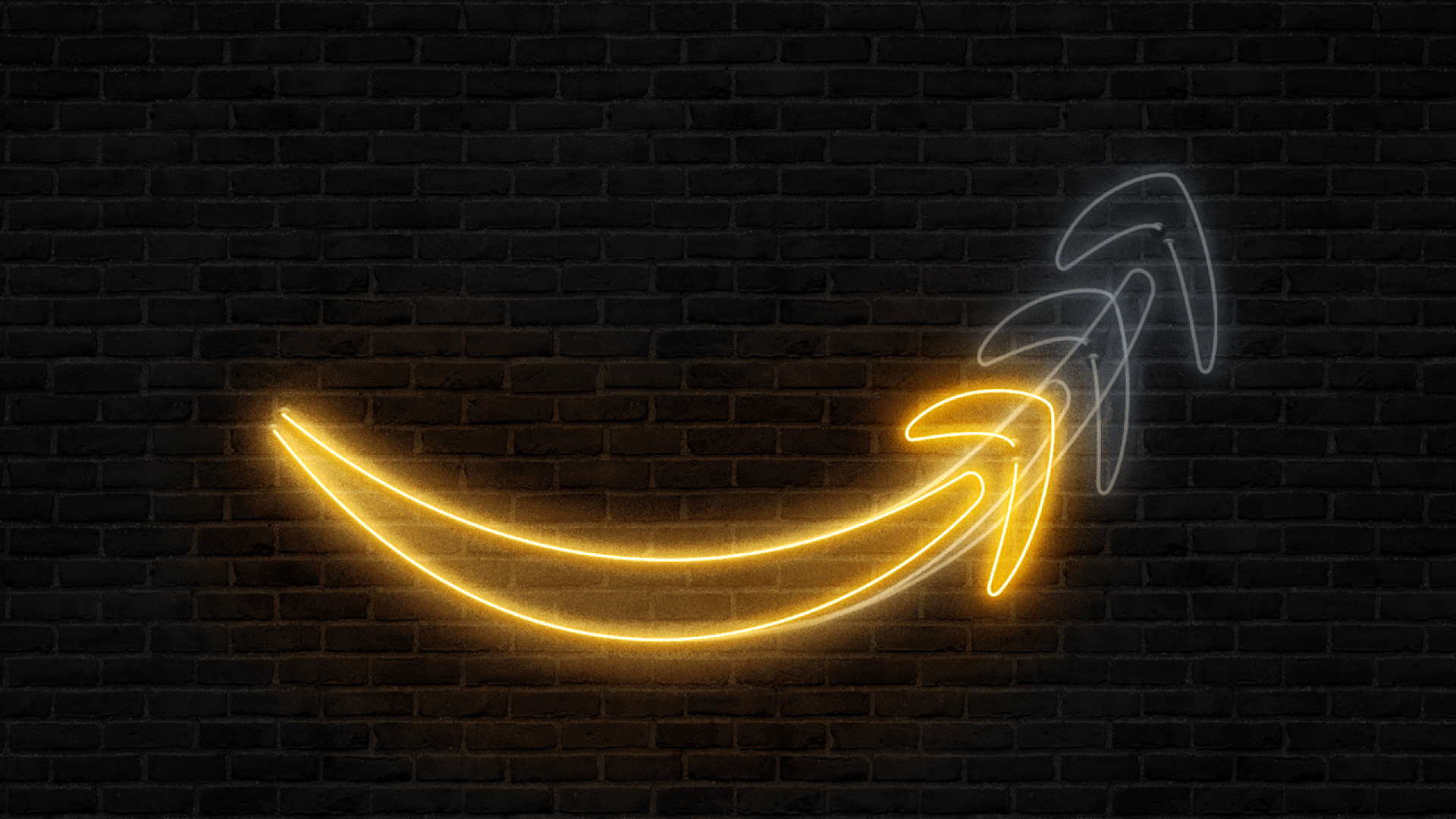 Opening a major new front in the AI arms race, Amazon announced early this morning that it'll invest up to $4 billion in Anthropic, a top competitor to OpenAI, the group behind ChatGPT.
Why it matters: This gives Amazon a close relationship with a big AI startup, akin to Microsoft's alliance with OpenAI, the Financial Times notes.
The announcement says the two-year-old Anthropic will use Amazon Web Services' Trainium and Inferentia chips "to build, train, and deploy its future foundation models, benefitting from the price, performance, scale, and security of AWS."
Between the lines: "In taking money from Amazon as well as Google, Anthropic is embracing several cloud infrastructure companies, which ... distinguishes it from the exclusive partnership OpenAI has with Microsoft," The Wall Street Journal notes.
4. 📷 Jimmy Carter rides again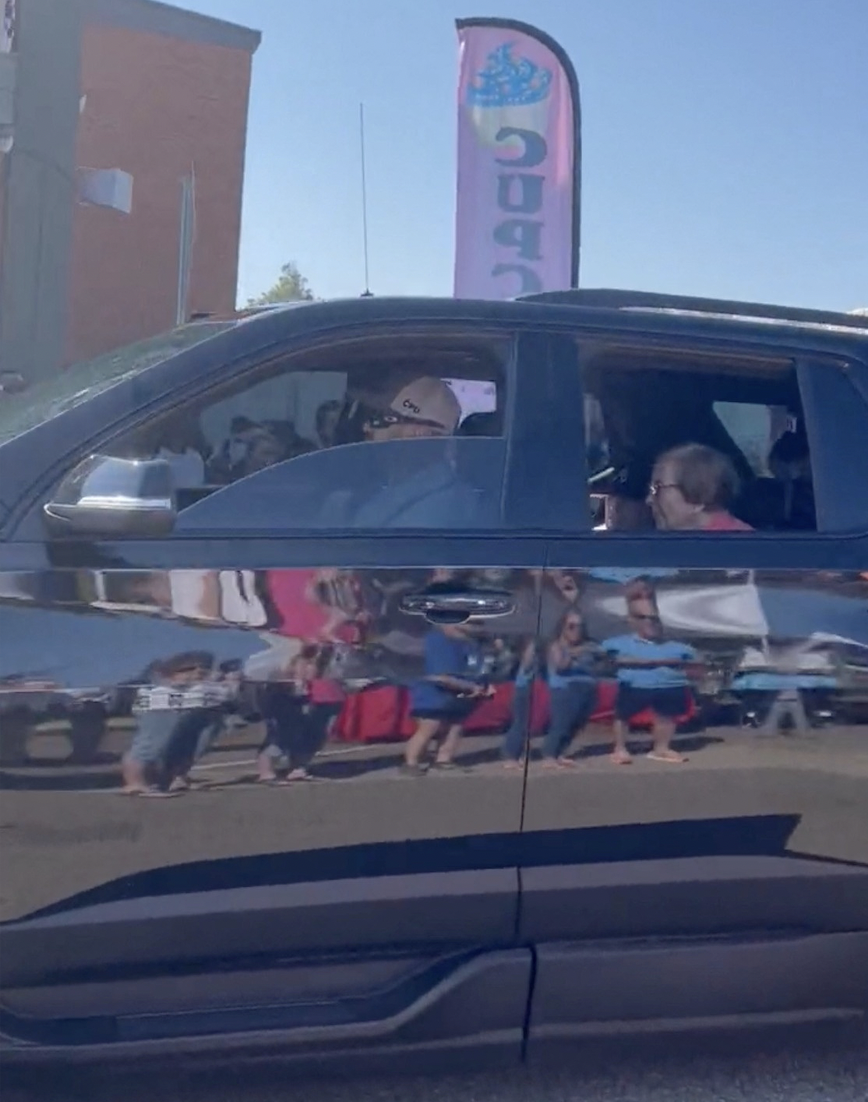 Former President Jimmy Carter, who turns 99 on Sunday, and former First Lady Rosalynn Carter, 96, took a ride through the Plains (Ga.) Peanut Festival this weekend, as spotted in the social media image above.
Looking ahead to birthday festivities, the Carter Center said: "We're betting peanut butter ice cream is on the menu for lunch!"
Why it matters: Carter, the longest-living president ever, entered hospice care on Feb. 18 — just over seven months ago.
5. 🏛️ Exclusive: Small business fears shutdown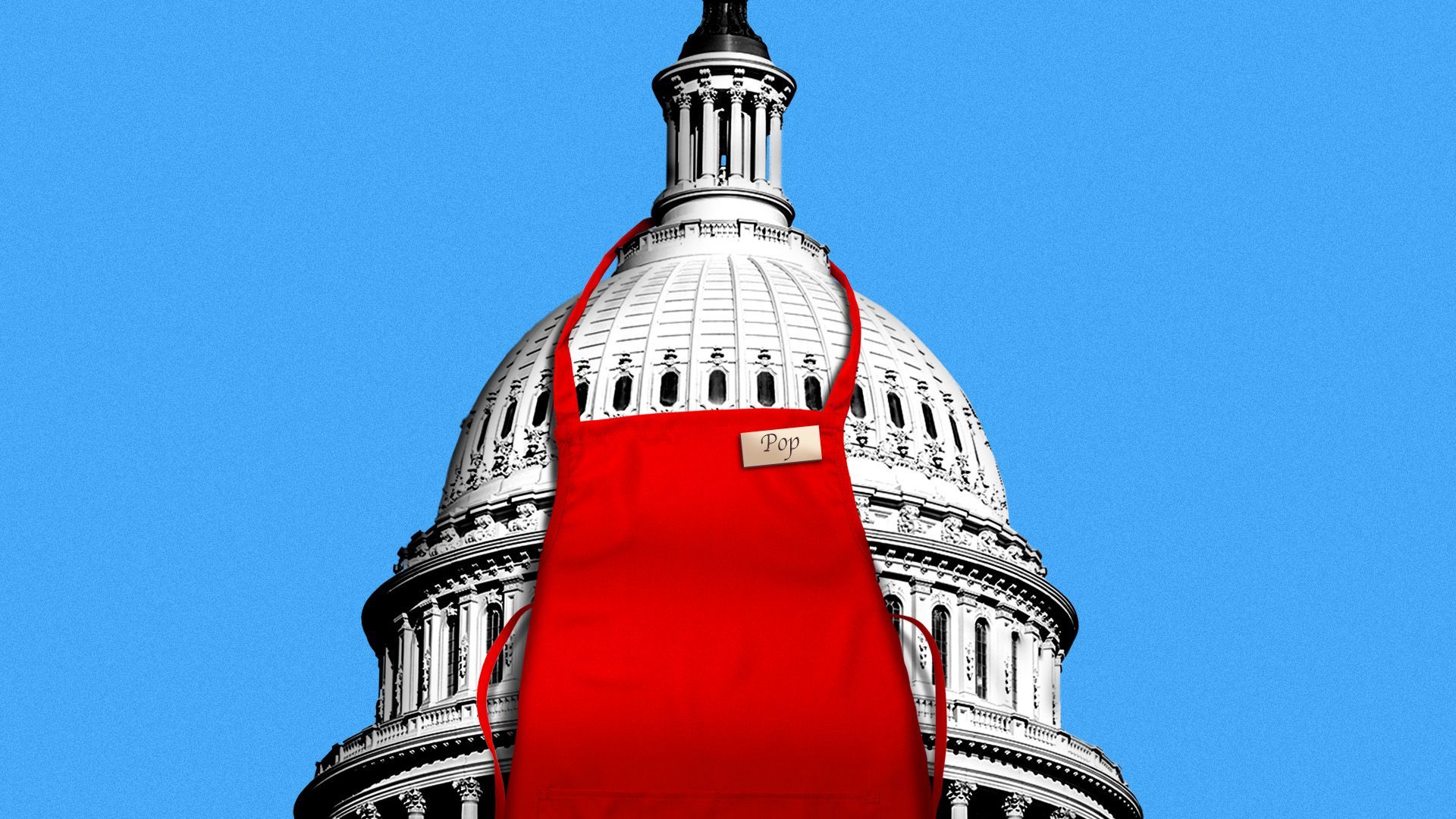 A government shutdown would hurt small business growth and innovation, a vast majority of entrepreneurs say in a Goldman Sachs survey shared first with Axios' Hope King.
Why it matters: Small businesses have a big impact on the U.S. economy. They employ close to half of all U.S. private sector workers and are the first to cut costs and staff during downturns.
🧮 By the numbers: 91% of small business owners surveyed from Aug. 29 to Sept. 7 said it's important for the federal government to avert a government shutdown, according to the Goldman Sachs 10,000 Small Businesses Voices survey.
70% said their business would be negatively impacted and of those, 93% believe their revenue would take a hit.
6. 🚙 4-day week on map for hourly workers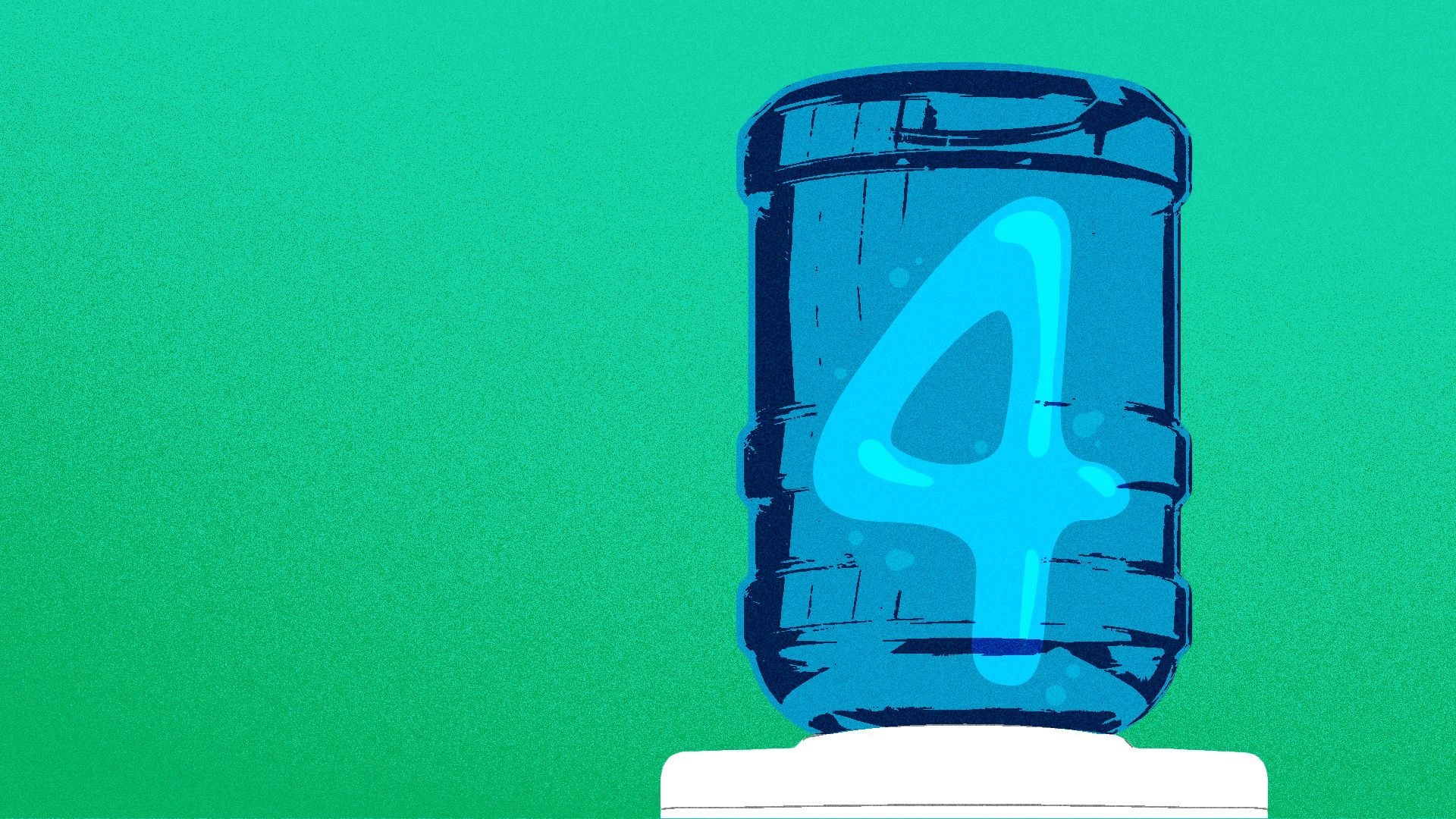 Most of the demands that the striking autoworkers are making look pretty typical — like better pay and benefits. But one stands out: The union is asking for a four-day workweek.
Why it matters: The four-day workweek has gotten a lot of buzz over the past few years among the desk-jockey class. But the UAW is also putting it on the map for hourly workers, Emily Peck writes for Axios Markets.
🧠 How it works: The idea is workers would put in a 32-hour week and get paid for 40 hours — plus anything clocked over the 32-hour limit would count as overtime.
A shorter work week could help these workers transition from building gas-powered vehicles to electric, Sharon Block, a Harvard Law professor told Marketplace.
Reality check: Most observers don't think this proposal has a shot. Other demands are higher priority.
Plus: Hourly workers, outside the auto industry, are often fighting for more hours — since some employers seek to keep workers under certain thresholds for benefits.
7. 🐘 Axios interview: Dana Perino's debate prep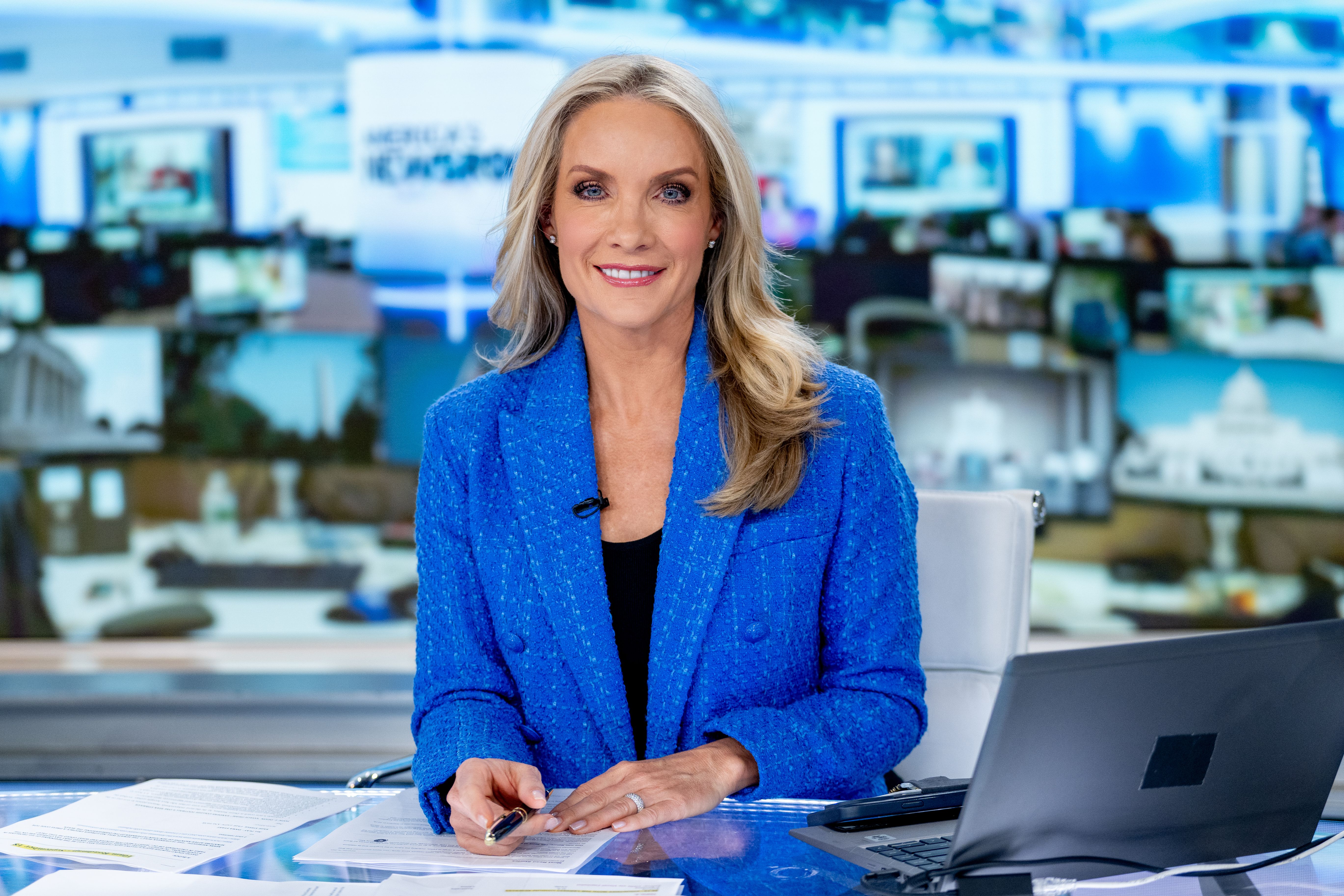 Fox News' Dana Perino tells Axios' Alex Thompson she didn't try to persuade former President Trump to attend the second GOP presidential debate, which she'll co-moderate Wednesday at 9 p.m. ET.
"Personally, no. I did not," she said. "I think that he had already made it clear ... he wasn't going. And so I didn't reach out."
Wednesday's debate — at the Ronald Reagan Presidential Library in Simi Valley, Calif. — will be co-moderated by Perino, Fox Business' Stuart Varney and Univision's Ilia Calderón.
State of play: With a large polling lead, Trump's team has concluded he doesn't need to participate in the debates.
So Perino took a different approach than her colleague Bret Baier, who personally called Trump to pitch him on attending the first GOP debate.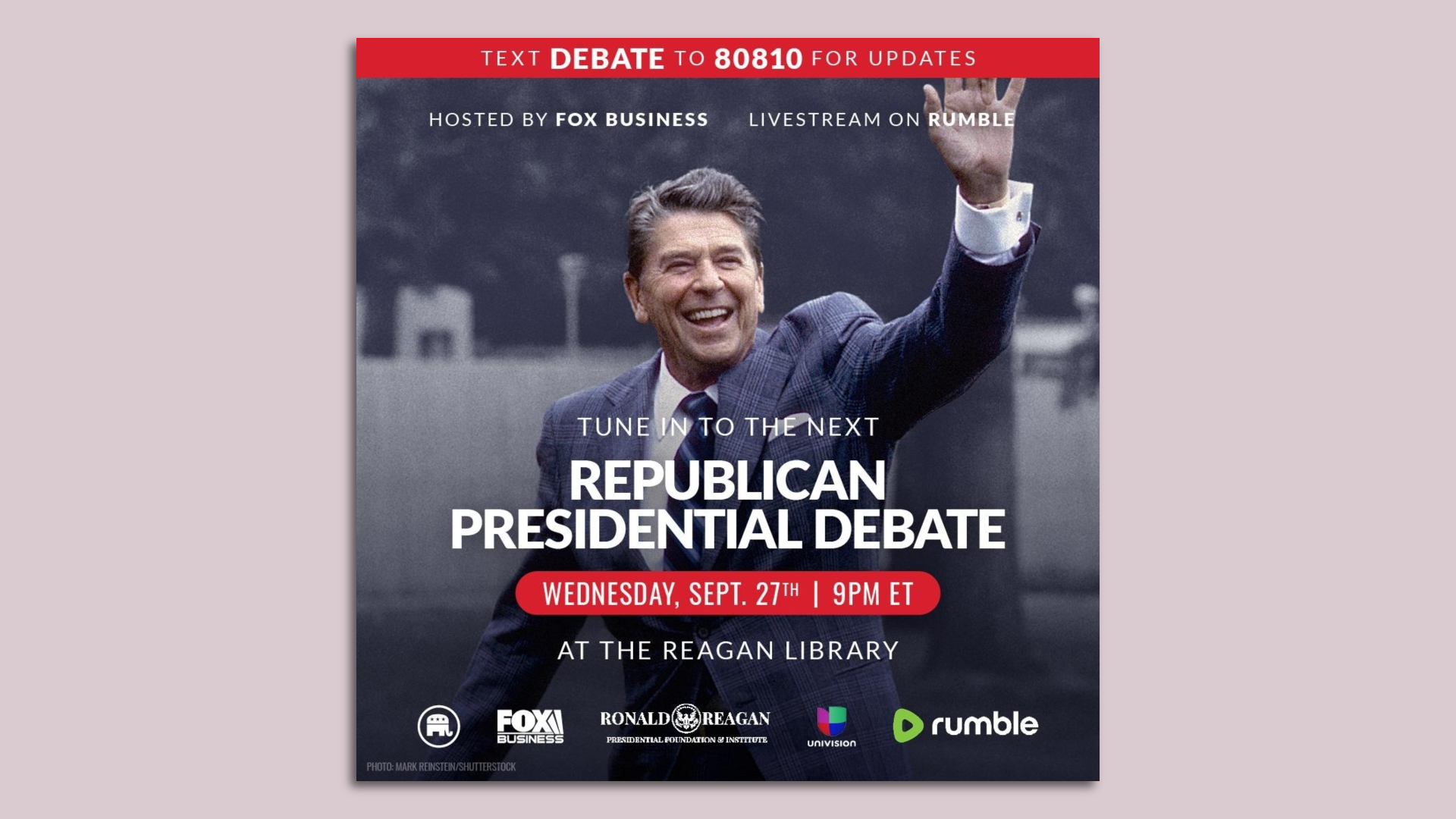 Perino — a former White House press secretary under President George W. Bush, who's moderating her first debate — said she's focused on getting other GOP candidates off their talking points:
"As commander-in-chief and leader of the free world, one of the things that you do — just like a CEO does at a company — is you look 10, 15, 20 years ahead," she said. "Where are you leading us to? Where do you want to get?"
1 fun thing: Perino said her pre-debate routine will include a Pilates workout using the Peloton app.
"Hannah Marie Corbin and Ally Love — they're the best," she said of the Peloton instructors.
8. 🎨 1 for the road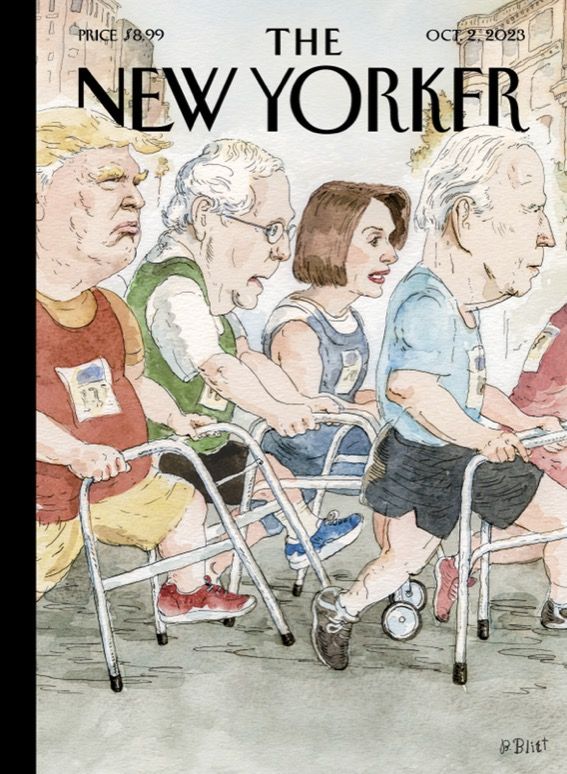 "The Race for Office" is the new cover of The New Yorker, by iconic illustrator Barry Blitt, 65, who won the 2020 Pulitzer for editorial cartooning.
📬 Thanks for starting your week with us. Please invite your friends to sign up.