Axios AM
October 02, 2023
Hello, Monday! Smart Brevity™ count: 1,389 words ... 5 mins. Edited by Emma Loop and Bryan McBournie.
⚖️ Situational awareness: Former President Trump said he'll be in the Manhattan courtroom this morning for the start of a civil trial in a lawsuit where the judge has already ruled he committed business fraud.
"I'm going to Court ... to fight for my name and reputation," Trump wrote on Truth Social. "THIS WHOLE CASE IS A SHAM!!! See you in Court."
1 big thing: Epic docket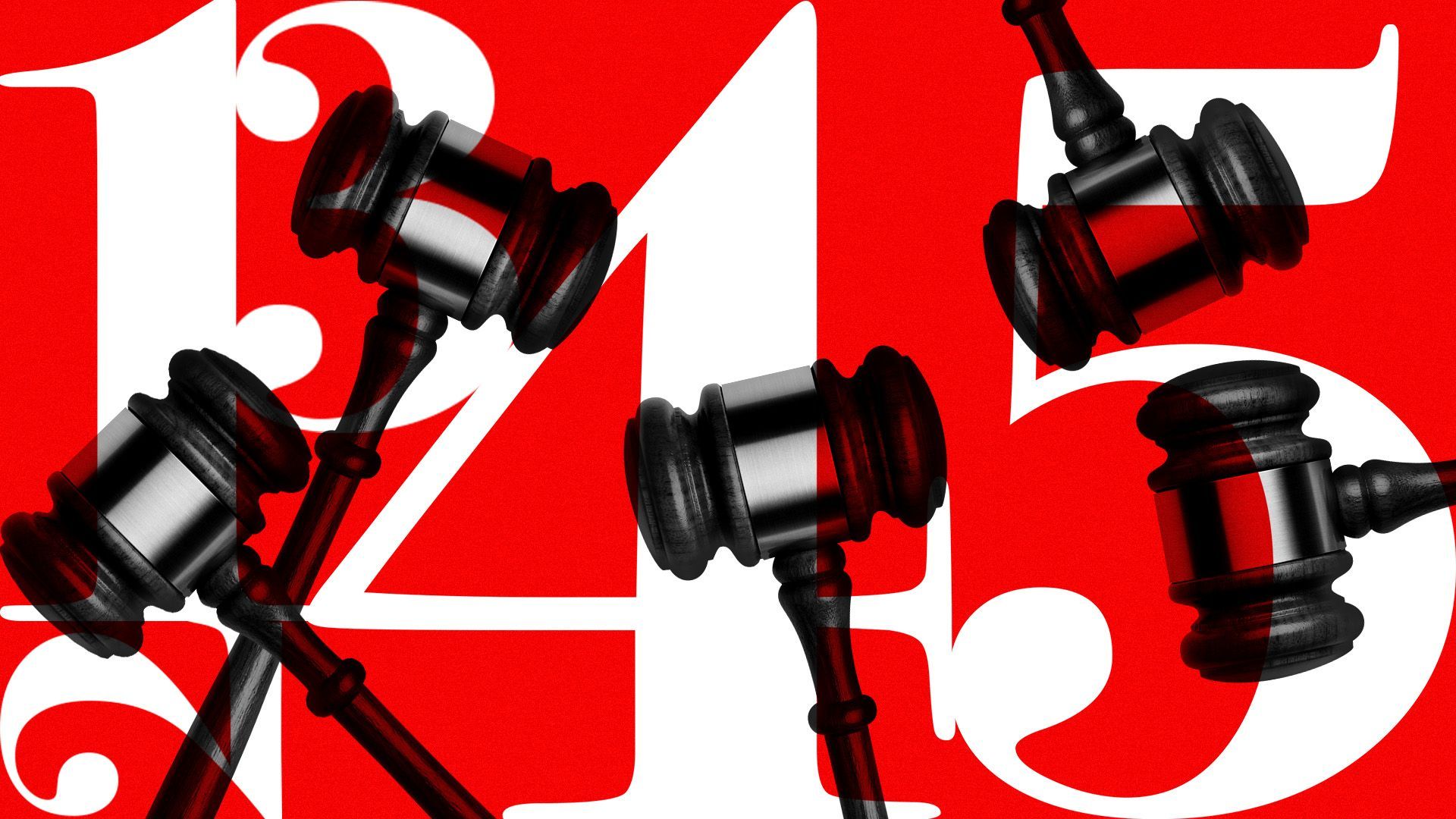 It's the first Monday in October. The Supreme Court term that begins today will include huge cases on gun rights, the First Amendment and federal regulatory power, Axios court-watcher Sam Baker writes.
Why it matters: After overturning Roe, expanding gun rights and handing down a host of other sweeping decisions, the conservative court has another slate of potential blockbusters on the docket.
Second Amendment: The court will decide, in U.S. v. Rahimi, the constitutionality of a firearm-ownership ban for people who are subject to restraining orders because of domestic violence.
Politicians and social media: The court will hear two related cases involving local officials who blocked constituents on social media.
Two members of a San Diego-area school board blocked parents who posted messages on Facebook and Twitter accusing the board of financial impropriety and racism.
The court will hear the San Diego case alongside a similar suit involving the city manager in Port Huron, Mich., who blocked a constituent who objected to COVID restrictions.
Federal regulations: Tomorrow, the justices will hear a case that could gut the Consumer Financial Protection Bureau.
🔮 What's next: State laws banning gender-affirming care are on an accelerating path toward the high court.
Abortion also may be back on the docket relatively soon, via lawsuits over the drug mifepristone, which is used in almost half of abortions in the U.S.
Go deeper: Get Sam's take on each of these cases.
2. ⚡ California's new senator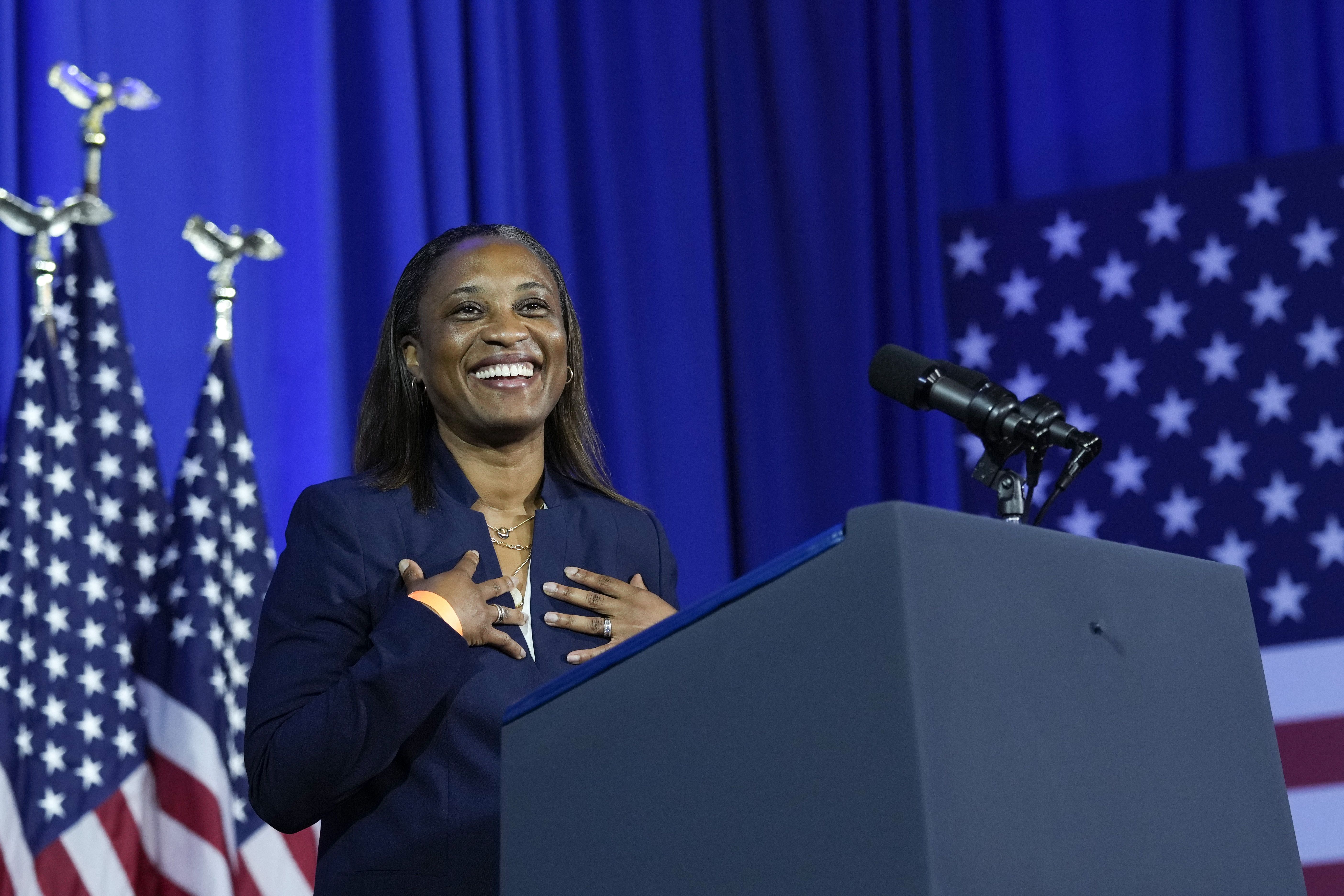 California Gov. Gavin Newsom (D) named Laphonza Butler, 44, president of EMILY's List, to fill the seat held by the late Sen. Dianne Feinstein.
"A trusted adviser to Vice President Harris and leader of the nation's largest organization dedicated to electing women," the announcement says, "Butler will make history as California's first openly LGBTQ United States Senator and the first Black lesbian to openly serve in Congress in American history."
Why it matters: The swift appointment means Senate Democrats will be back to full strength as they head into battles over spending and judicial appointments this week, Axios' Andrew Solender reports.
In appointing Butler — whose group raises money to help elect Democratic women who support abortion rights — Newsom is emphasizing the importance that abortion rights will have in Democrats' 2024 election strategy.
The appointment comes just days after Feinstein's death at age 90, which left Democrats with just a one-seat majority and vacancies on key panels including the Senate Judiciary Committee.
Context: Butler's appointment fulfills Newsom's pledge to appoint a Black woman to the seat.
Butler, who was an executive at Airbnb and an adviser to Uber, could run for a full six-year term next year.
3. 🏛️ Pugnacious McCarthy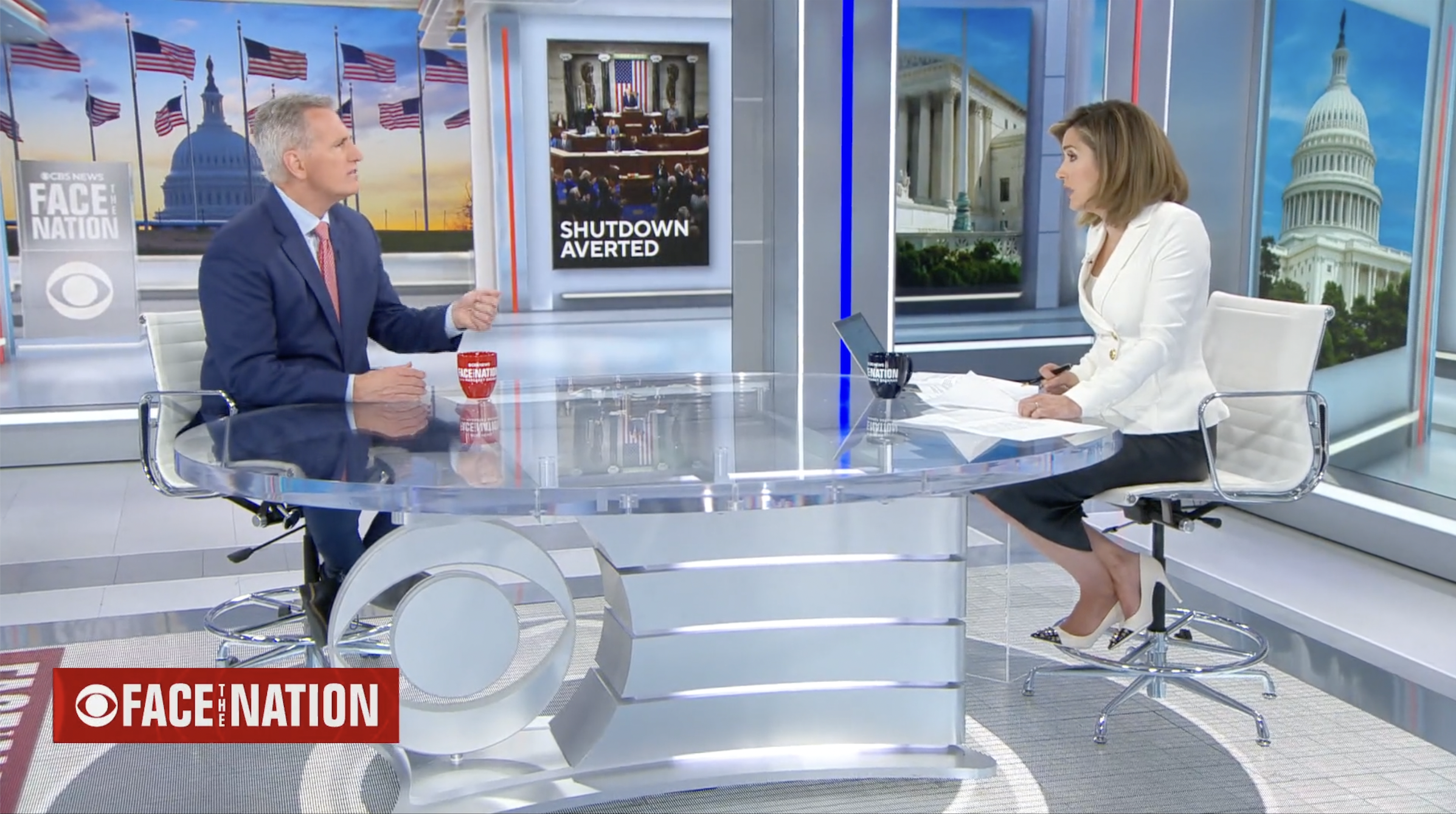 Speaker Kevin McCarthy has spent a cumulative six hours talking to the Capitol press corps since the House returned on Sept. 12, according to a tally by his office.
Why it matters: I'm told McCarthy will keep an aggressive but not angry posture this week as he fights off an imminent threat to his gavel.
"I'll survive," McCarthy said nonchalantly to Margaret Brennan on CBS' "Face the Nation" — just after Rep. Matt Gaetz (R-Fla.) vowed on CNN to force a vote this week to try to oust McCarthy. "This is personal with Matt."
On avoiding a shutdown when this weekend's stopgap expires Nov. 17 (six days before Thanksgiving), McCarthy said: "We're not going to surrender to the Senate. We passed what the American people want."
🔎 The intrigue: On CNN's "State of the Union," Tapper told Gaetz: "I have seen personal communications between you and other people in which you blame McCarthy for your ethics investigation."
Gaetz didn't deny that but said: "I have tens of millions of Americans who stand with me."
🔮 What's next: Gaetz would likely need the vast majority of Democrats to vote with him to boot McCarthy. But many Dems aren't on board, Axios' Andrew Solender reports.
Rep. Steve Cohen (D-Tenn.), a member of the Progressive Caucus, said McCarthy "did the right thing … and I'll definitely vote not to vacate. I expect a good number of Democrats will as well."
4. 💡 AI in plain English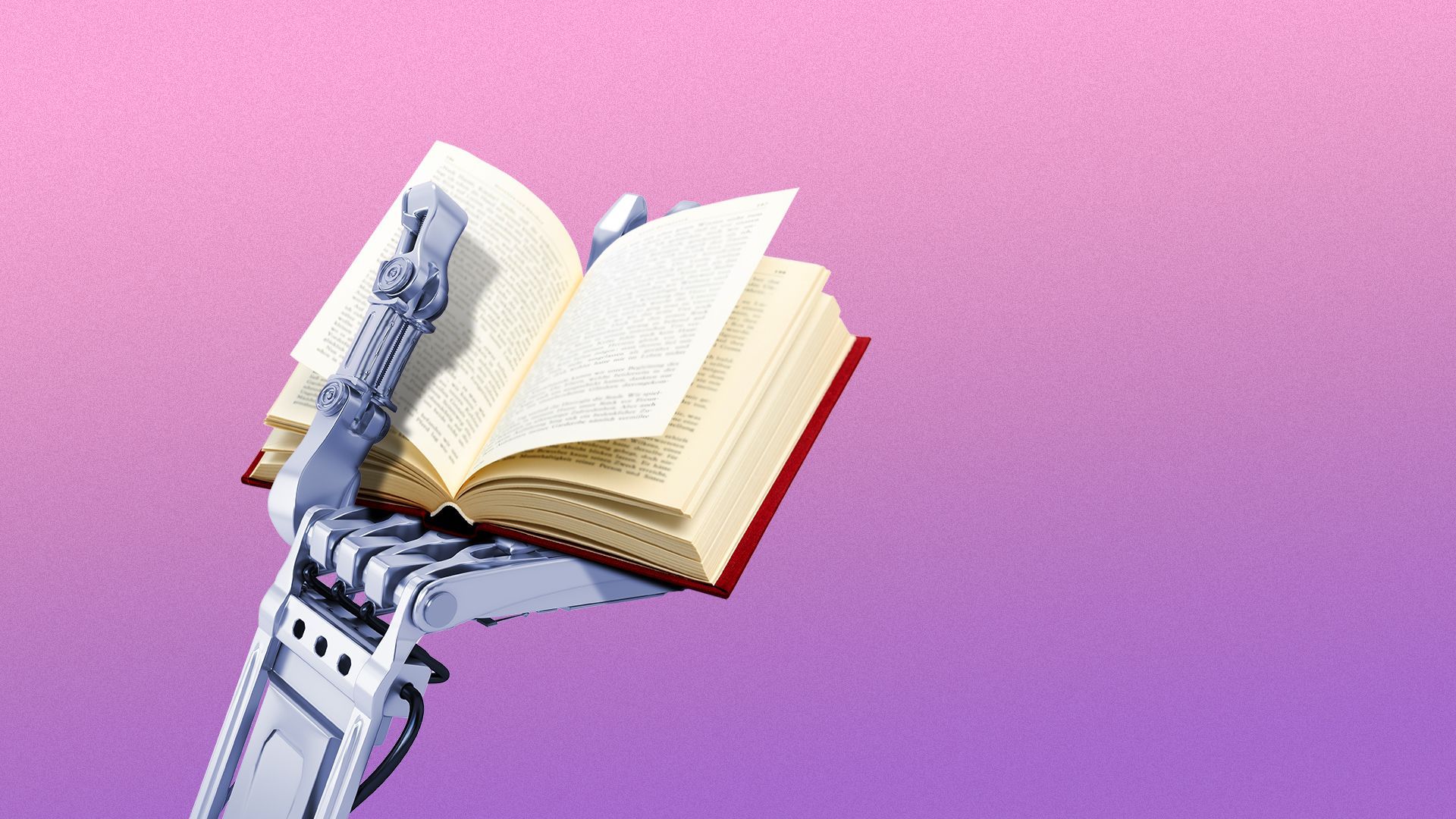 Here are three great reads for getting up to speed on how generative AI works — ranked from beginner to advanced by Axios managing editor Scott Rosenberg, who runs our tech coverage from the Bay Area:
1. How transformers work — Financial Times (no paywall!):
Transformers is the name a team of Google researchers gave in 2017 to their new approach to neural network design, which kicked off today's AI revolution.
The FT's visualization walks through simple examples of how transformers work.
Word count: 3,000. Math required: minimal.
2. Go deeper into large language models — Ars Technica:
Each time you ask ChatGPT or any other LLM a question, it performs an enormous number of calculations in order to, finally, type some words back to you. This lays out how these "word vectors" operate.
If you're only going to read one AI explainer, this is the best.
Word count: 6,000. Math required: modest.
3. Mathematician's perspective, for the rest of us — Stephen Wolfram:
AI programs work by translating everything they touch into numbers. The latest generative AI programs do this on an unfathomably large scale — with billions of words needed to train them.
Word count: 18,000. Math required: considerable — but it's understandable even if you never took calculus.
Get Axios AI+, the morning newsletter from Scott's team.
5. 🗳️ Dems flood Virginia with cash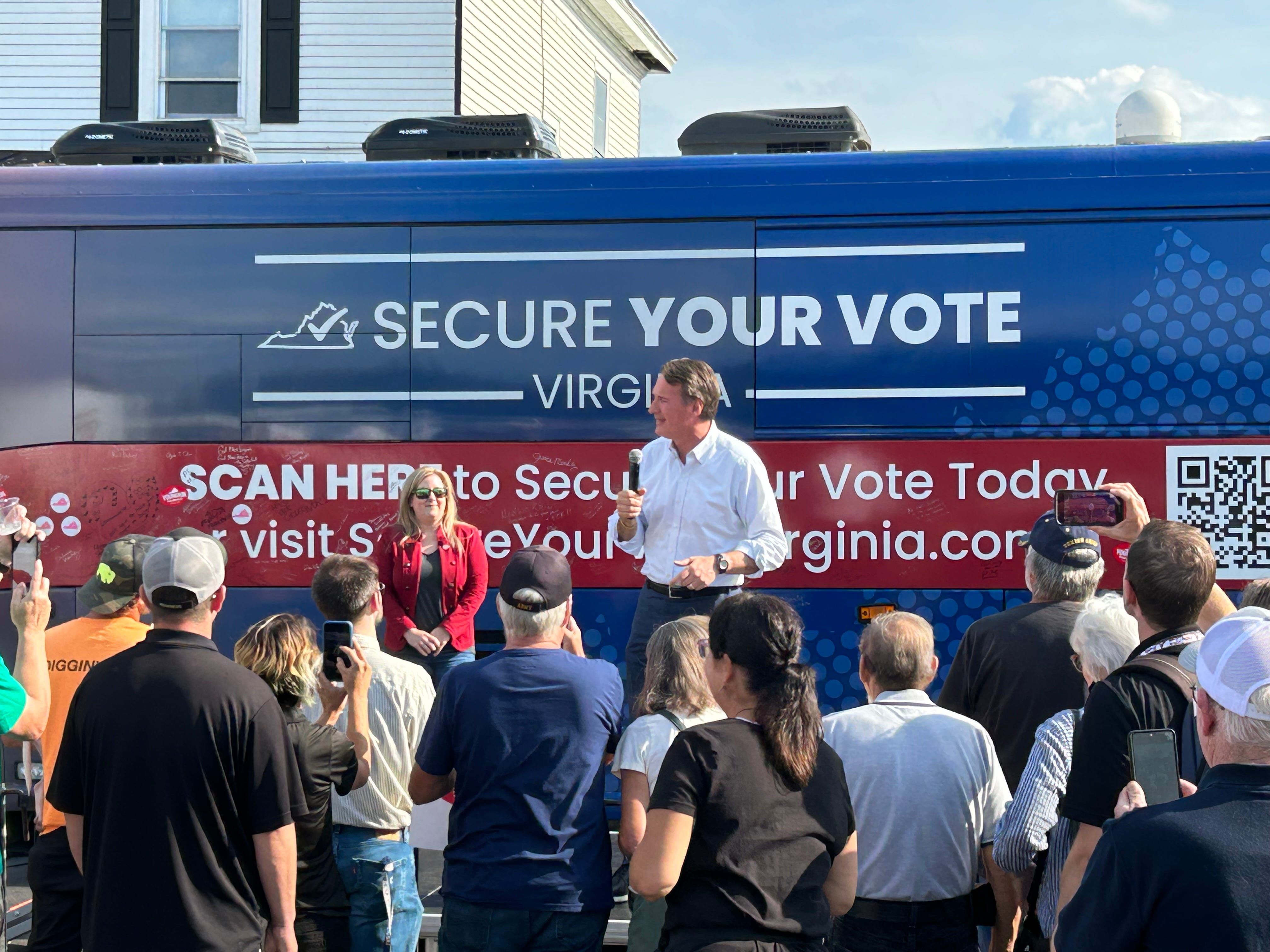 The Democratic Legislative Campaign Committee is pumping another $1 million into Virginia's high-stakes legislative elections this fall, doubling its investment, Axios' Hans Nichols has learned.
Why it matters: "It is the first time a legislature is on the ballot post-Dobbs," DLCC president Heather Williams said, referring to the Supreme Court decision overturning Roe.
For Gov. Glenn Youngkin (R), the Nov. 7 election is a chance to show that his brand of conservatism — including a plan for a 15-week abortion ban, with exceptions — can appeal to suburban voters in a purple state.
6. 🎓 Teacher shortage explained, in one chart
Public school teachers have long made less than many other professionals. Last year, the gap hit its widest level since 1960, Axios' Emily Peck writes from a new analysis of federal data.
Why it matters: The Economic Policy Institute report helps explain why the teacher shortage is so acute.
7. 🗞️ Philly Inquirer courts youth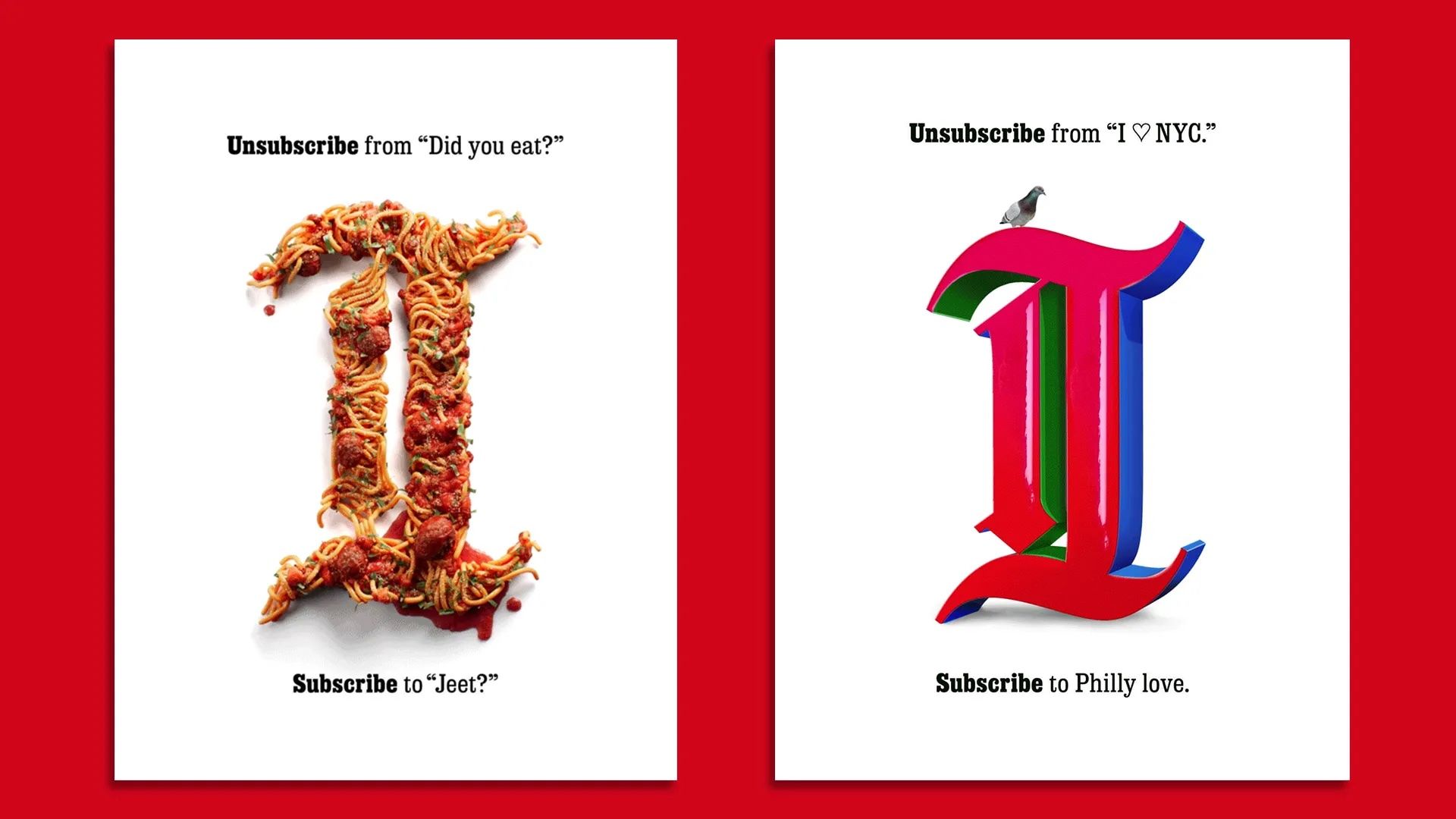 The Philadelphia Inquirer today will launch its first major ad campaign in decades, with plans to spend seven figures over three years, publisher and CEO Lisa Hughes told Axios' Sara Fischer.
Why it matters: The goal is to interest a younger generation in buying a subscription. "Awareness is not our problem," Hughes said, noting that the paper is 194 years old.
The campaign embraces Philly humor, with a tagline that tells viewers to "Unsubscribe" from "Weird accent" and "No one likes us" — and to "Subscribe" to "What accent?" and "We don't care."
The bottom line: Quite a change from the legacy slogan that used to adorn Inky boxes around town, "Best to read it every day."
8. 🏈 1 fun thing: Taylor is toast of NFL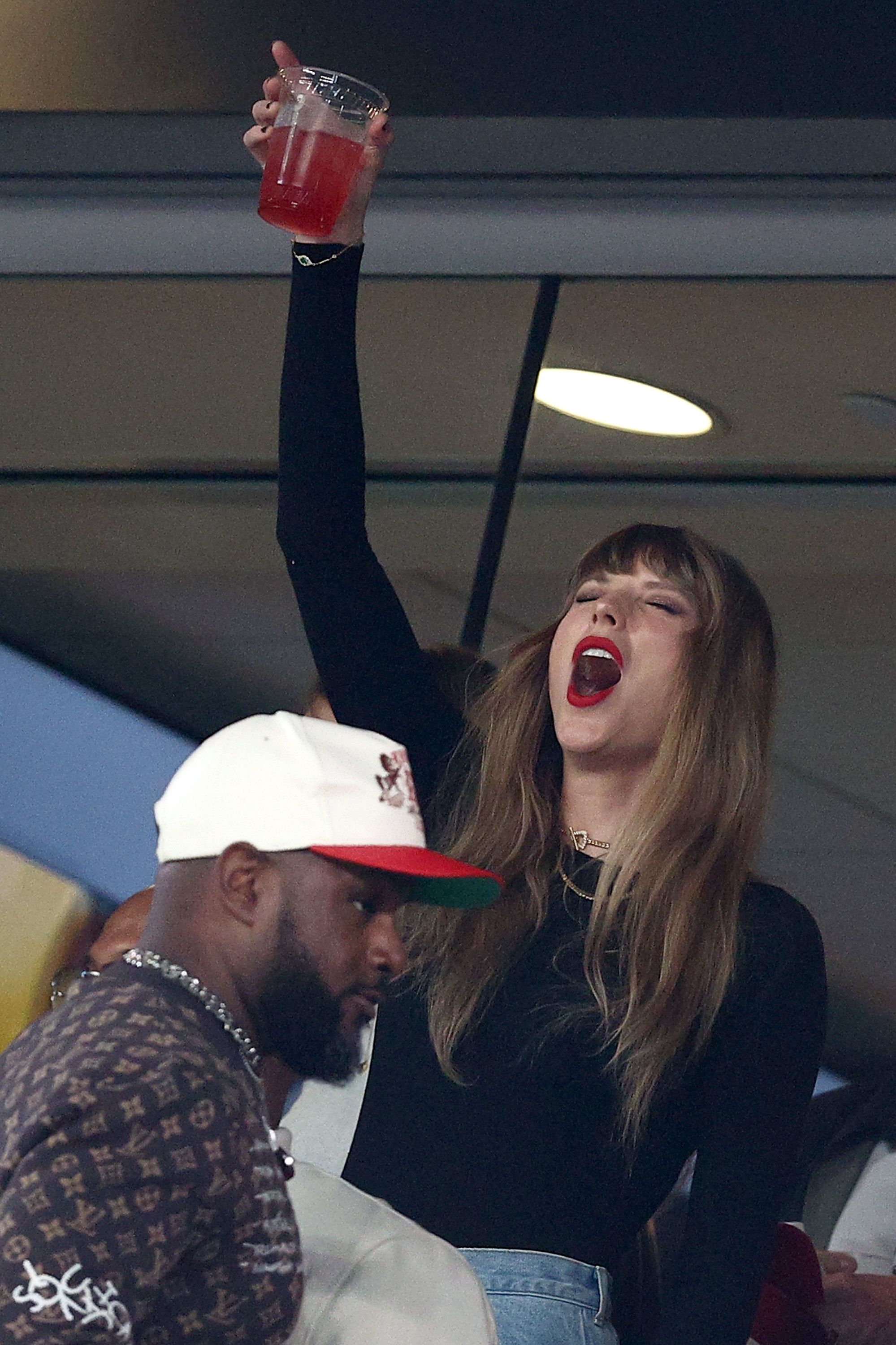 For the second Sunday in a row, Taylor Swift was the NFL's most prominent spectator as she cheered her beau, Kansas City Chiefs tight end Travis Kelce.
Swift saw the Chiefs eke out a 23-20 victory over the Jets at New Jersey's MetLife Stadium, where she performed three sold-out concerts in May for more than 217,000 fans, Reuters reports.
Why it matters: Swift has sent the NFL's viewership and ticket sales soaring.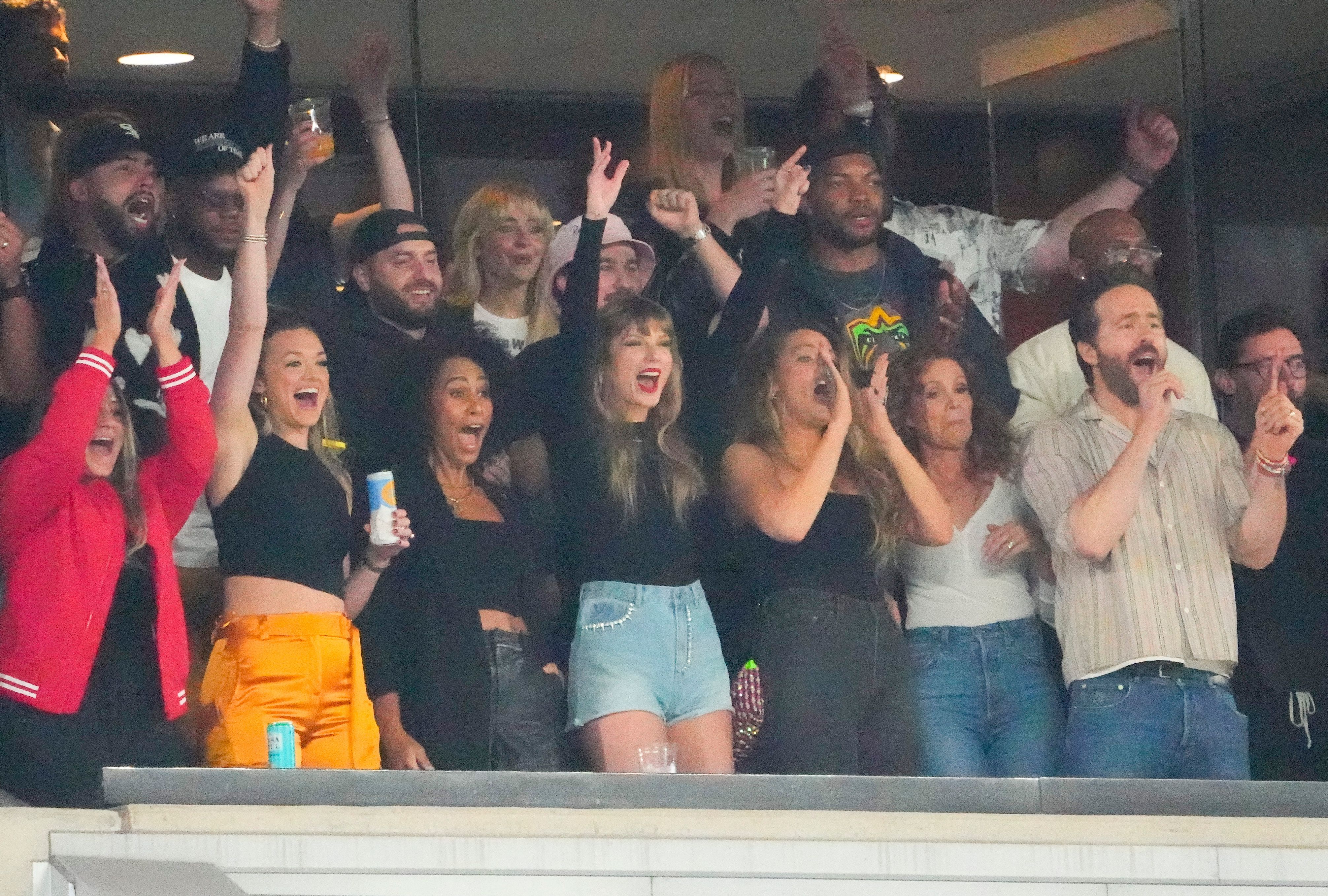 📺 NBC's cameras didn't show her quite as often as last week's broadcast.
But viewers got plenty of Taylor time. As the Chiefs scored the first TD, the network panned to Swift as she hugged companions.
Go deeper: It's Taylor's world, by Axios' Eleanor Hawkins and Shane Savitsky.
📬 Thanks for sharing your weekend with us. Please invite your friends to sign up.