Axios AM
September 23, 2023
🍂 Today is the fall equinox. Welcome to autumn!
Smart Brevity™ count: 1,354 words ... 5 mins. Edited by Dave Lawler.
1 big thing — Deionomics: Coach Prime = big business
Deion Sanders has led the Colorado Buffaloes to an early 3-0 record in his first year in Boulder, making them the buzz of college football.
Why it matters: He also has sparked his own economic engine — directly and indirectly — around apparel, tickets, betting, TV ratings and more, write Axios' Esteban L. Hernandez and Russell Contreras.
Sanders — aka "Coach Prime," a derivative of Sanders' "Prime Time" nickname as an explosive NFL player — has never been shy about promoting his brand.
As a coach, he's using social media, endorsements and a Netflix documentary to help turn his image, quotes — and even slights by others— into dollars.
State of play: Sanders signed a five-year, $29.5 million contract with Colorado, but he's cashing in on his likeness, persona and even catchphrases.
His sunglasses line with Blenders Eyewear made $4.5 million in sales after Colorado State coach Jay Norvell criticized Sanders for wearing sunglasses in a press conference, according to Front Office Sports.
This week, Sanders filed paperwork for four trademarks — for the phrases "Coach Prime," "Prime Effect," "It's Personal," and "Daddy Buck," according to a report from trademark attorney Josh Gerben.
Even before he began his college coaching career at Jackson State, Sanders was a popular endorser in TV commercials, based on his career as a Hall of Fame cornerback in the NFL.
Now his profile in commercials has soared: During college football games, Sanders hawks AFLAC insurance, KFC, athletic apparel, and more.
🧮 By the numbers: The exposure Sanders has brought the university since the season started is worth more than $90 million, CU Boulder chief spokesperson Steve Hurlbert told Boulder's Daily Camera.
Sales of Buffaloes gear in the team's online store have jumped 505% since December, Hurlbert tells Axios.
Sales so far this month are 764% above the full revenue in September 2022 — making this the biggest month ever on the team's website.
2. Migrant surge sparks housing calamity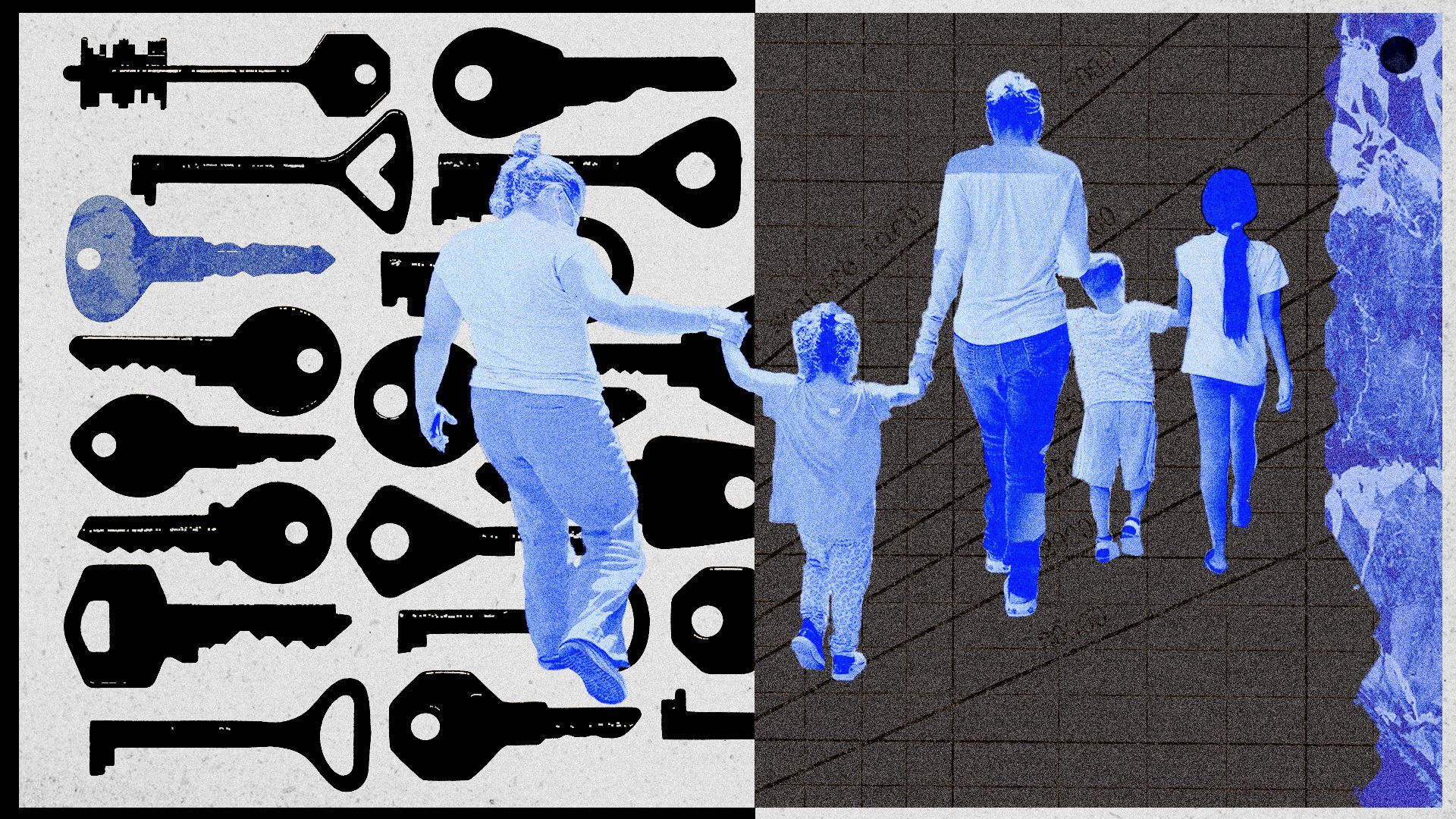 A surge in new migrants is colliding with the U.S.' housing crisis:
Why it matters: Cities simply don't have enough affordable homes, enough shelters or enough money to help everyone who needs it.
🗽 New York City is legally required to provide shelter to anyone who requests it. The city was caring for nearly 60,000 migrants and asylum seekers at the beginning of September, according to the comptroller's office.
💰 Chicago officials tell Axios they expect migrant support efforts to cost more than a quarter of a billion dollars this year.
Officials in suburban Boston cities say they were caught off guard by the state's decision to place migrants in their communities.
3. 👀 The lawyer sending nastygrams for Ray Dalio, Ken Griffin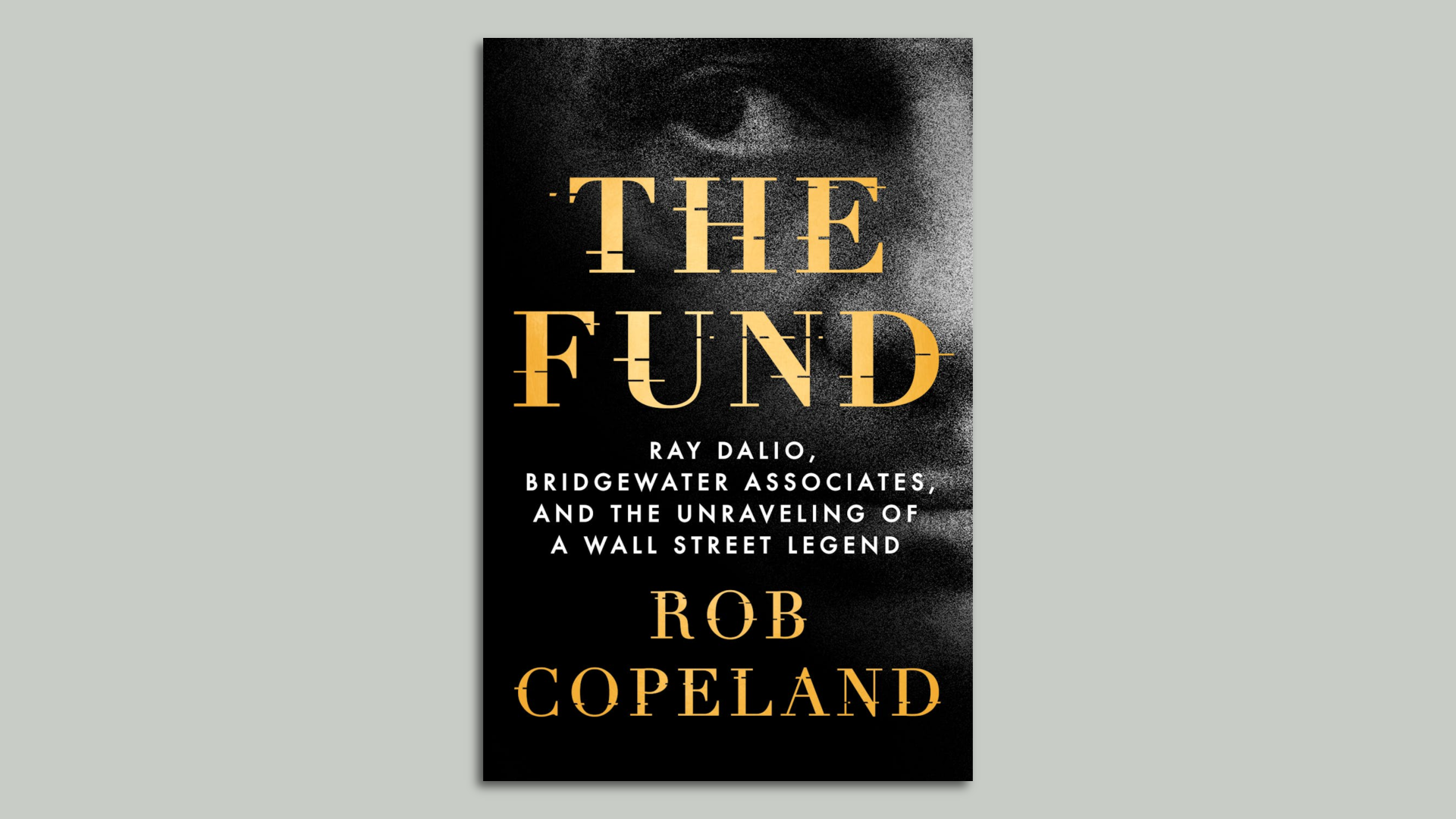 A forthcoming book has the potential to decimate the business of Bridgewater, one of the world's largest and most successful hedge funds, and cause "many billions of dollars in damages." Or so claimed letters sent by Bridgewater's lawyer to the book's publisher earlier this year, Felix Salmon writes in the weekend edition of Axios Markets.
Why it matters: Bridgewater's lawyer, Tom Clare, represented Dominion Voting Systems in its $787.5 million victory over Fox News. He fought publication of "Empire of Pain," Patrick Radden Keefe's book about the Sackler family's involvement in the opioid crisis, and represented Adam Neumann in his fight against his portrayal by HBO.
Now he's showing up representing not only Bridgewater founder Ray Dalio but also Citadel's Ken Griffin, who's portrayed in a movie out this weekend.
How it works: Bridgewater made the decision to respond to fact-checking queries with an aggressive fusillade of official letters signed not only by Clare but also by John Quinn of Quinn Emanuel and Orin Snyder of Gibson Dunn.
Those letters, sent not to the fact-checker, but to the publishing house, claimed the book "is riddled with half-truths, distortions, and outright lies," all of which have the potential to damage the hedge fund.
🖼️ The big picture: "The Fund: Ray Dalio, Bridgewater Associates, and the Unraveling of a Wall Street Legend" will be published in the U.S. on Nov. 7. The author is Rob Copeland, a New York Times reporter who formerly covered hedge funds in general, and Bridgewater in particular, at The Wall Street Journal.
For the record: "St. Martin's Press/Macmillan does not comment on threatened litigation," a spokesperson said.
🔎 The intrigue: Per one of the letters obtained by Axios, Bridgewater refused to cooperate "in good faith" with Copeland's fact-checker, taking issue with the fact that, as is standard in the publishing industry, the fact-checker was hired by the author rather than the publisher.
"The fact-check materials continue to insinuate that Bridgewater is a Ponzi scheme," Clare wrote.
🥊 Reality check: Bridgewater isn't a Ponzi, and, according to two sources familiar with its contents, the book doesn't insinuate any such thing.
The book does, however, cover the fabled "secret sauce" behind Bridgewater's investment returns, per one source.
🎞️ Citadel's Ken Griffin also hired Clare, in advance of the release this week of "Dumb Money," a film about the meme-stock craziness of early 2021.
4. 💡 X-rays open "impossible" science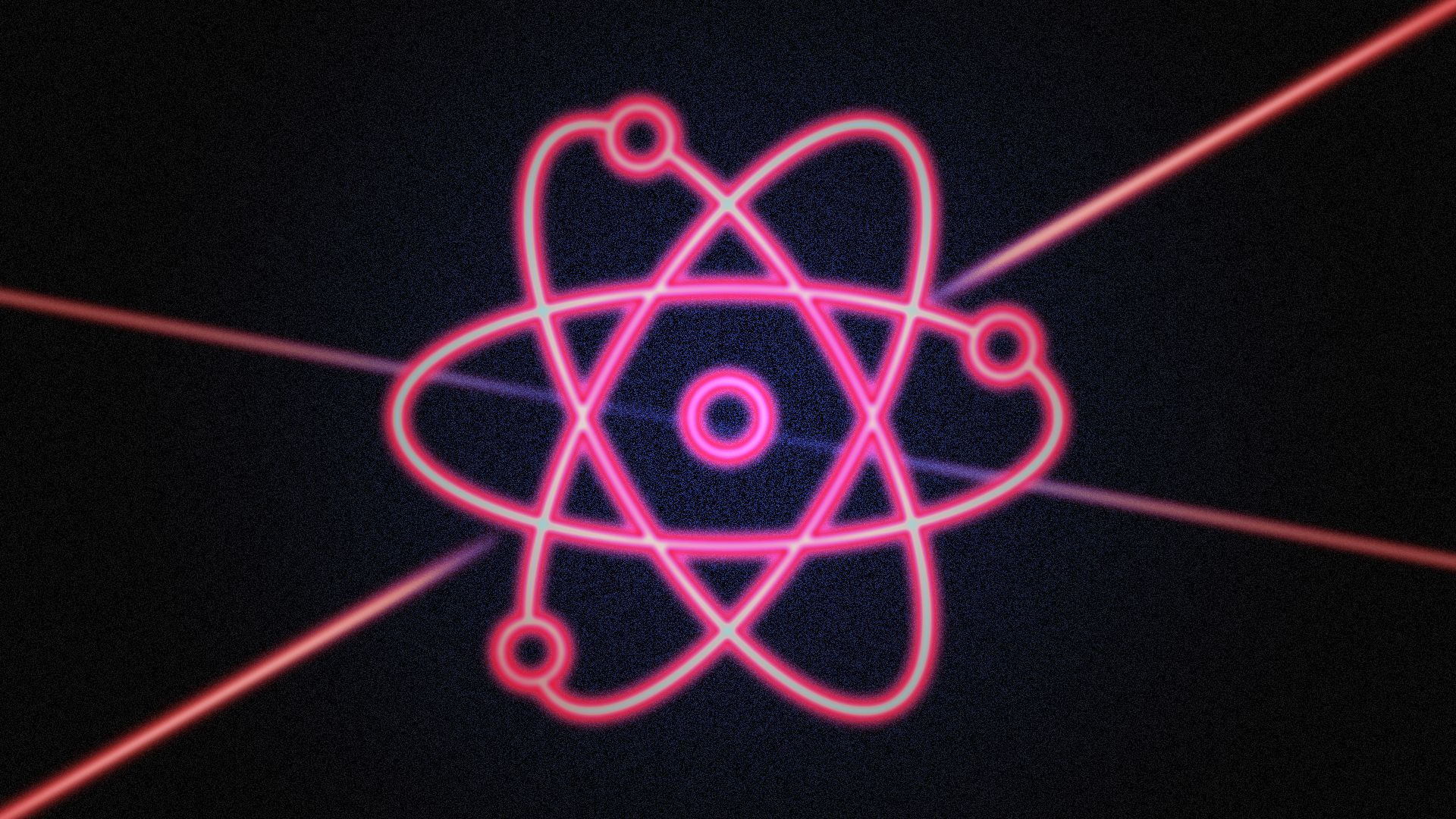 A new generation of powerful X-ray lasers is being aimed at some of nature's fastest — and most fundamental — processes to try to reveal the atomic intricacies that drive them, Axios managing editor Alison Snyder writes.
Why it matters: The details of how atoms interact in chemical reactions and electrons behave in materials could help scientists learn how to better mimic nature's abilities and efficiencies — from the energy-generating reactions of plants to the unique properties of minerals that power electronics.
"We'll be able to do experiments that were impossible before," says Matthias Kling, a professor of photon science at Stanford.
The reactions the X-rays can capture are happening in femtoseconds (one billionth of one millionth of a second) — or even attoseconds.
Keep reading ... Get Axios Science, Alison Snyder's weekly newsletter.
5. 🌡️ Sun Belt's summer of records
Large swaths of the Sun Belt were hit by their hottest meteorological summer — June through August — on record, Axios' Erin Davis and Andrew Freedman rep0rt.
Why it matters: The odds and severity of extreme heat events are rapidly increasing as the climate warms in response to human emissions of greenhouse gas.
🔭 Zoom out: This summer was the warmest on record for nearly 5% of the contiguous U.S.
It was the hottest June, July and August on record globally.
🔬 Zoom in: The Gulf Coast and New Mexico were particularly hard hit by heat this year.
Corpus Christi, Texas, tied or beat 28 daily temperature records.
New Orleans and San Antonio each had 26.
6. 🏛️ At 26, making a difference in D.C.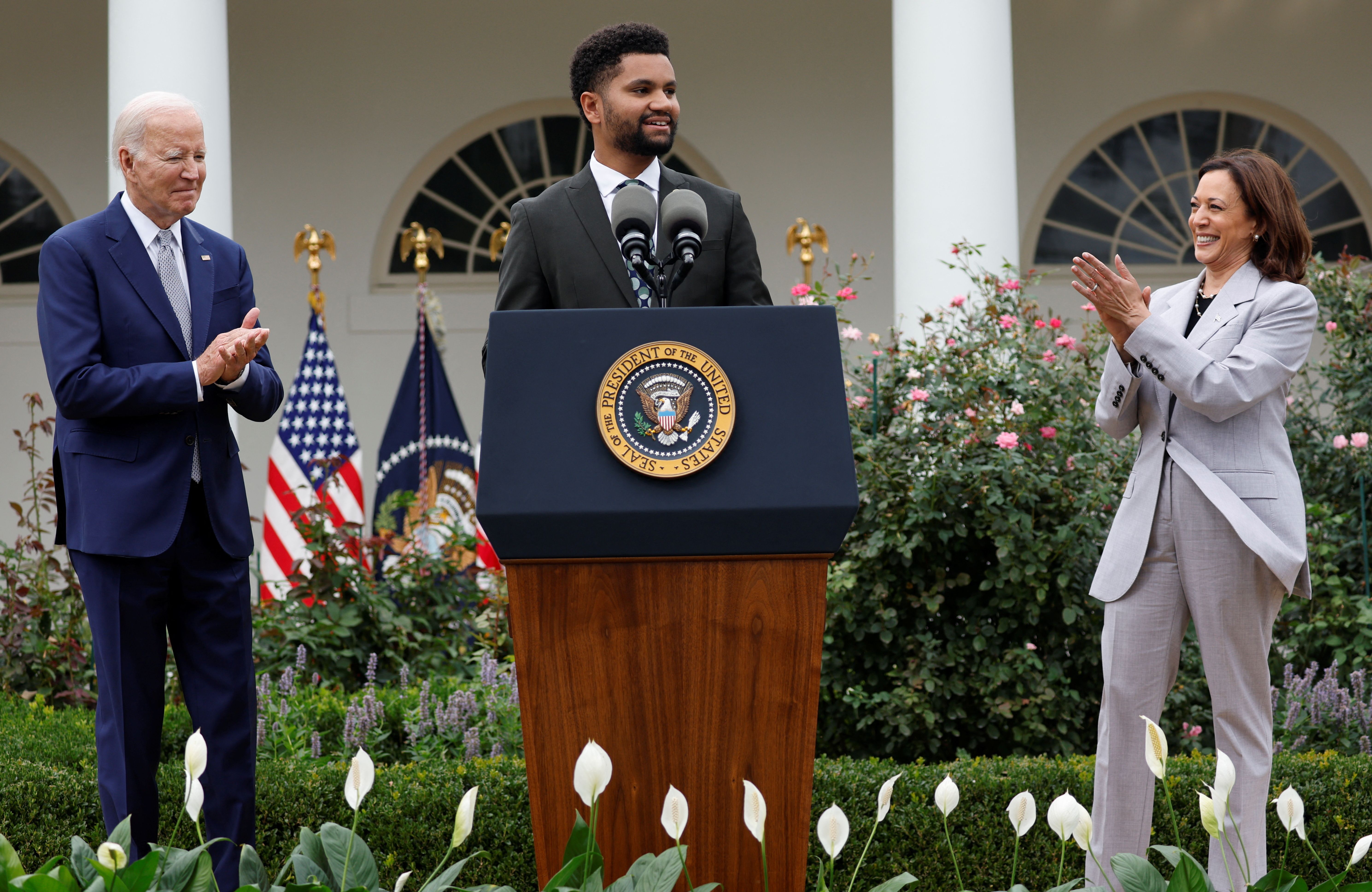 Rep. Max Frost (D-Fla.), the youngest member of Congress, joined President Biden and Vice President Harris yesterday in announcing creation of a White House Office of Gun Violence Prevention, which he championed.
7. 📱Tim Cook asks for the order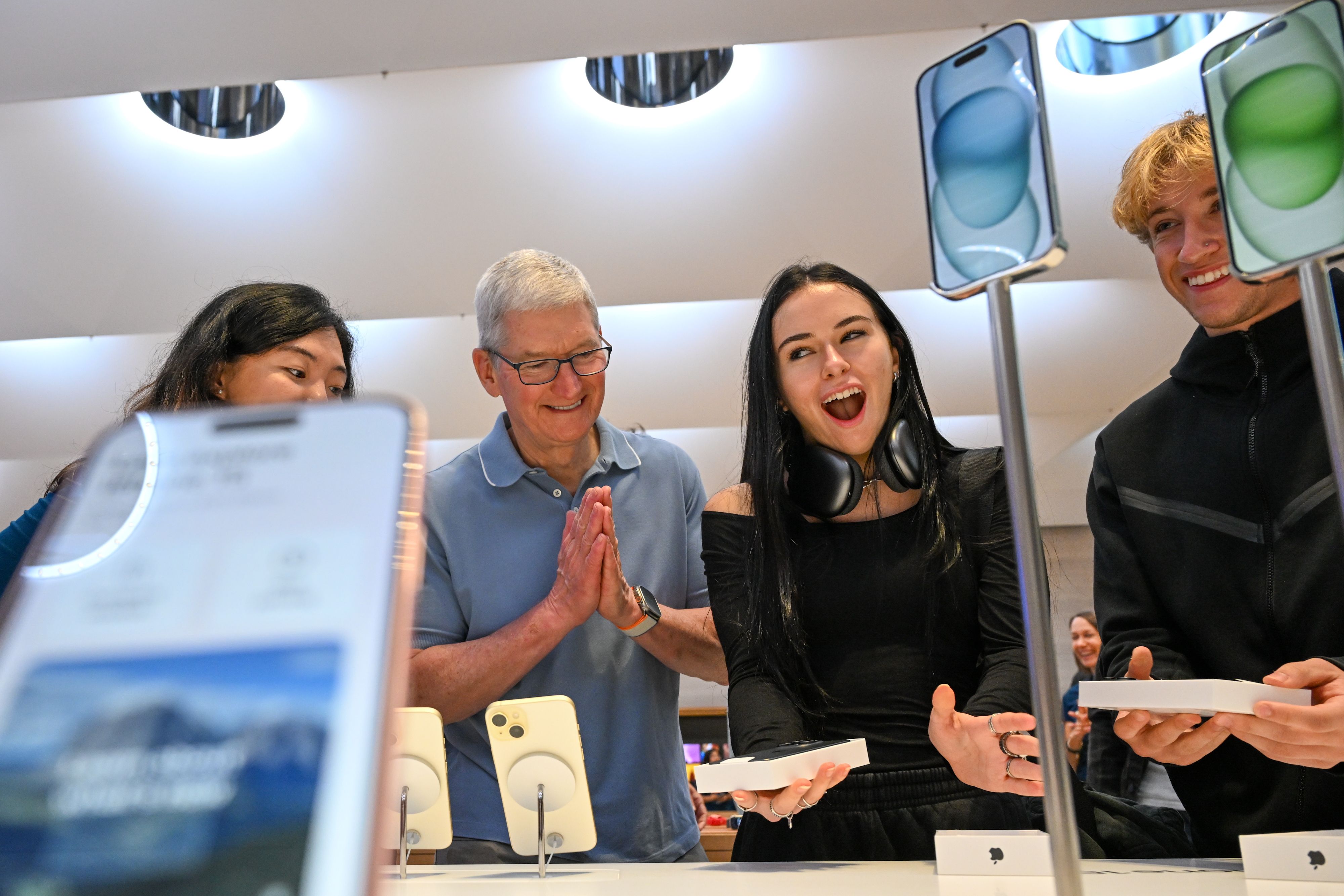 Apple CEO Tim Cook surprises Sofia Leyva of Argentina yesterday as she buys the new iPhone 15 during a launch event at the 24-hour Apple Store on Fifth Avenue in Manhattan.
8. 1 for the road: Tinder's VIP tier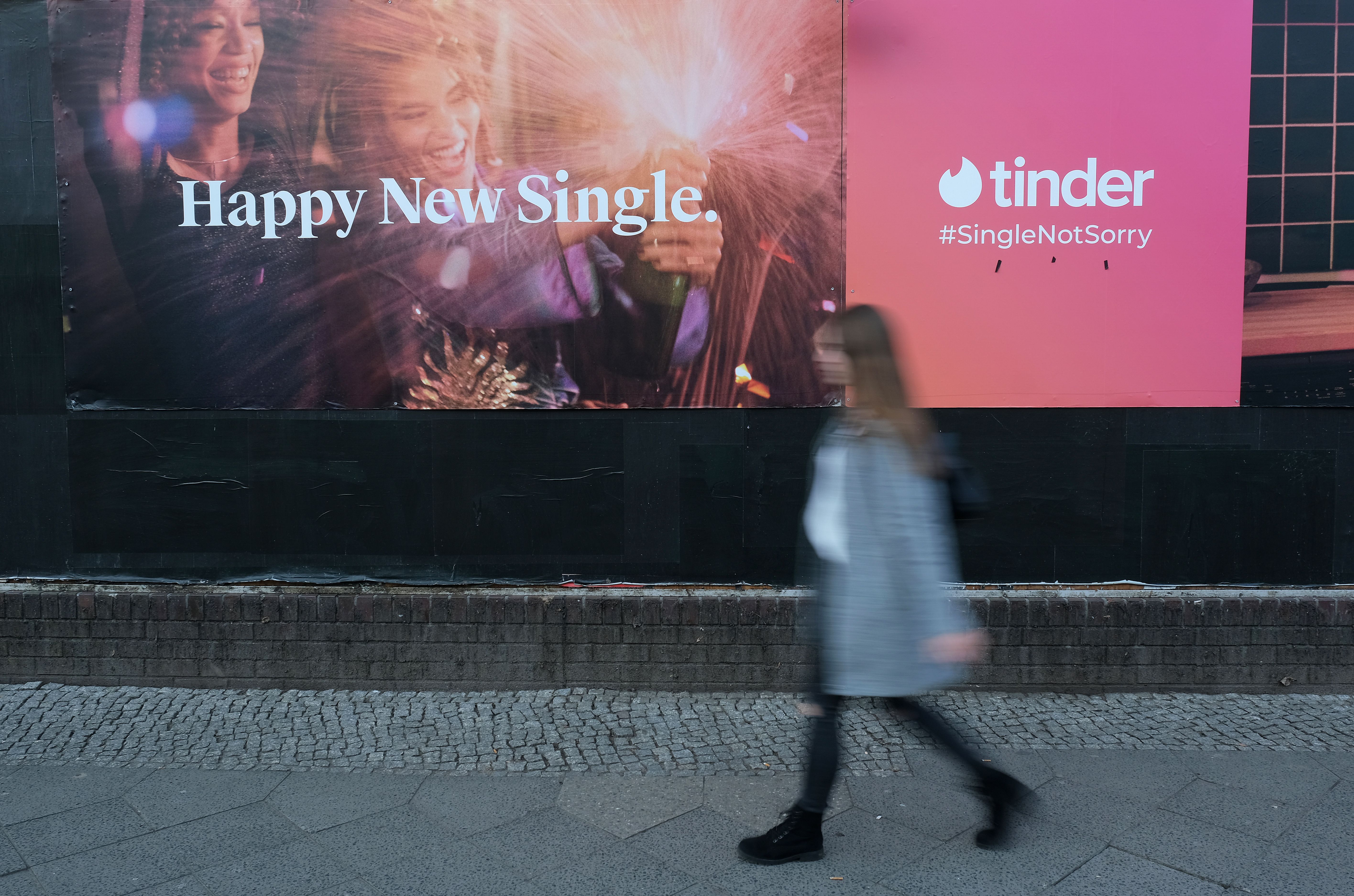 Tinder is offering its most-active users a $499/month subscription.
Tinder Select members will "see and be seen by Tinder's most sought after profiles," the company says.
This isn't the first bet by Match Group, Tinder's parent company, on more exclusive dating apps and features.
In July, Match Group acquired The League, which is marketed toward "career-oriented users looking for a serious relationship," per the NY Post.
📬 Thanks for sharing your weekend with us. Please invite your friends to sign up.