Axios AM
September 17, 2023
🥞 Hello, Sunday! Smart Brevity™ count: 1,485 words ... 4½ mins. Edited by Donica Phifer
🏛️ 1 big thing — Scoop: How GOP pressured Texas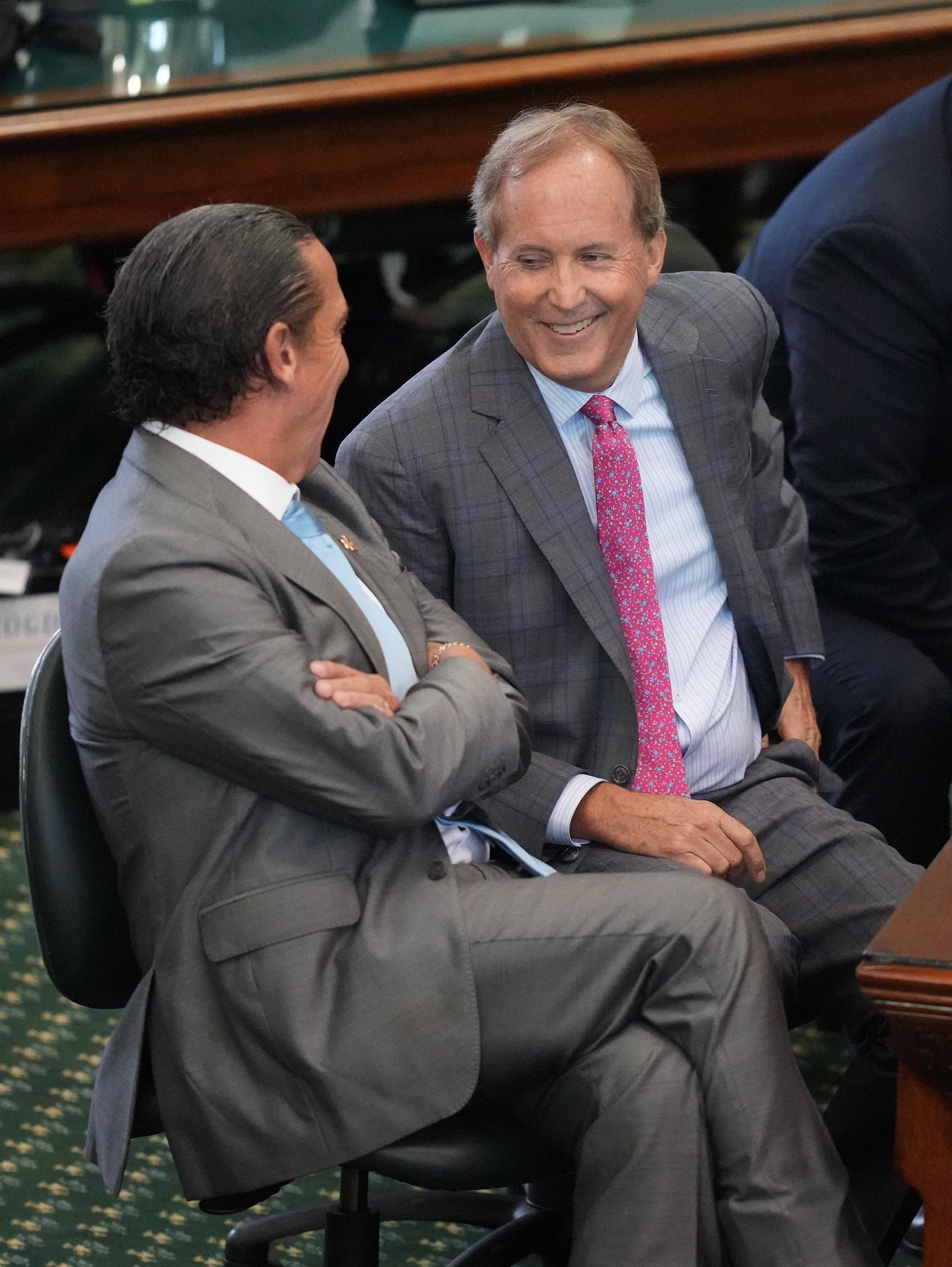 Following a secret campaign coordinated by top Trump allies, Texas state senators yesterday acquitted Attorney General Ken Paxton of all impeachment charges, allowing him to return to his post.
Why it matters: The allegations against Paxton, a close ally of former President Trump, bitterly divided the Texas GOP, Jay R. Jordan of Axios Houston and Nicole Cobler of Axios Austin report.
🔎 Behind the scenes: National Republicans organized an under-the-radar campaign of outside conservative pressure on the Texas senators designed to neutralize mainstream media coverage, top strategists tell me.
This outside unofficial team operated independently of the Paxton legal operation — like "a super PAC without the money," a top GOP strategist said.
The team had a "very well-defined target audience … no different than a confirmation battle," the strategist said.
After winning, Paxton tweeted his thanks to the conservative news outlet National Pulse, a valued player in the under-the-radar drive.
Catch me up: Senators weighed whether Paxton illegally used his office to benefit an Austin real estate developer, and improperly fired some of his top deputies who reported him to the FBI and other agencies.
Despite an overwhelming majority of House Republicans voting to impeach Paxton in May, only two of 18 Republican senators voted to convict Paxton.
So ... how did that happen?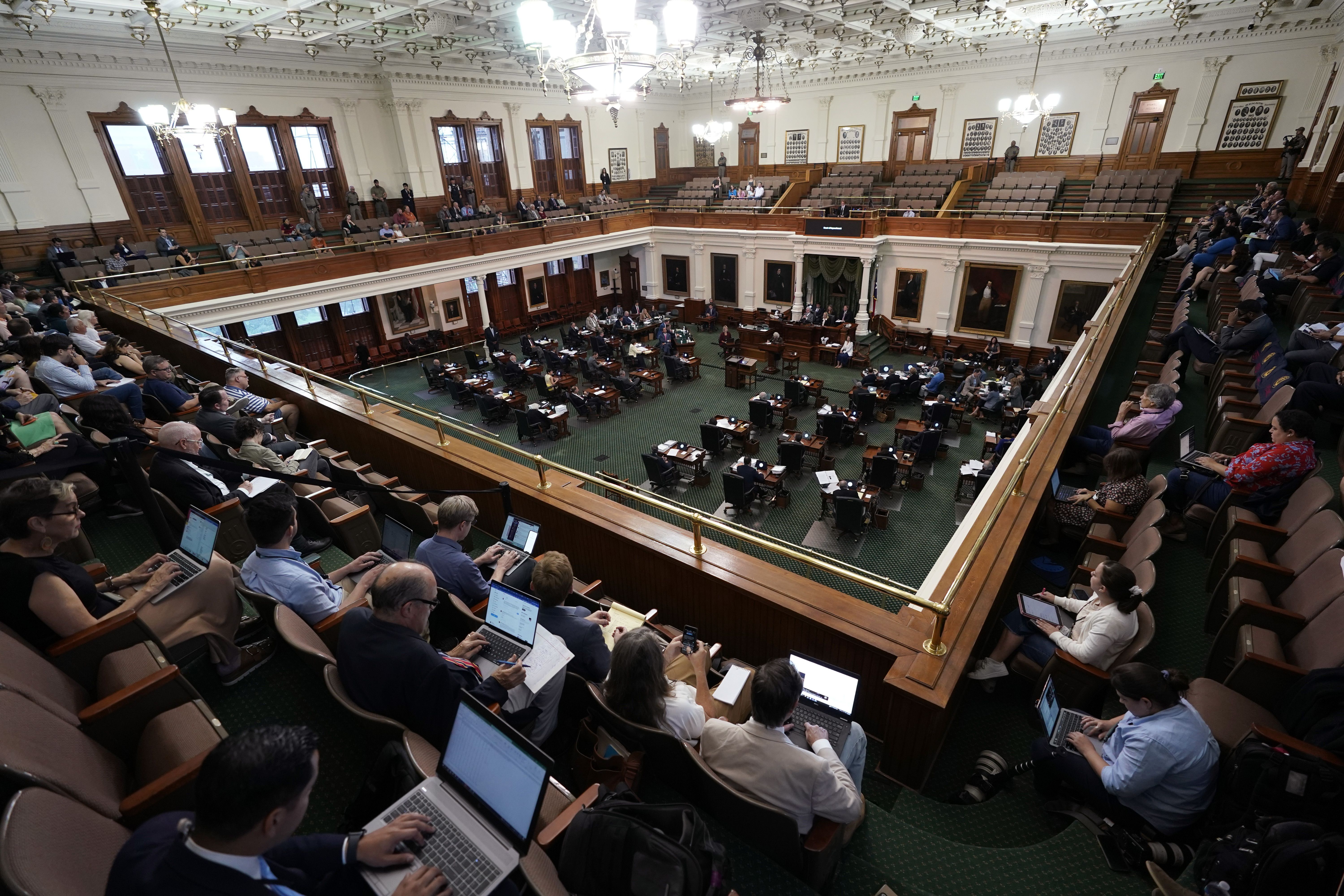 "We didn't care what the MSM said," the top GOP strategist said.
"We basically ignored them from start to finish. Goal was to fire up the grassroots. A story in National Pulse, Post Millennial and similar publications was more valuable than any harm an A1 NYT story could do."
👂 What we're hearing: It was made clear to Texas GOP senators that they'd face a very well-funded primary opponent in their next election if they voted to impeach.
How it worked: Steve Bannon was a big Paxton backer on his WarRoom podcast.
Turning Point USA's Charlie Kirk was vital, the strategist said: "He had his people posting senators' office numbers and was giving them out on his show. Driving the senators absolutely crazy."
A few days before the vote, Trump called Paxton "one of the TOUGHEST & BEST Attorney Generals in the Country."
A day earlier, Paxton posted: "I'm heading to Maine next week to sit down with @TuckerCarlson."
After the vote, Trump congratulated Paxton on his "Texas sized VICTORY."
2. 🇺🇸 🇨🇳 Spying greater than Cold War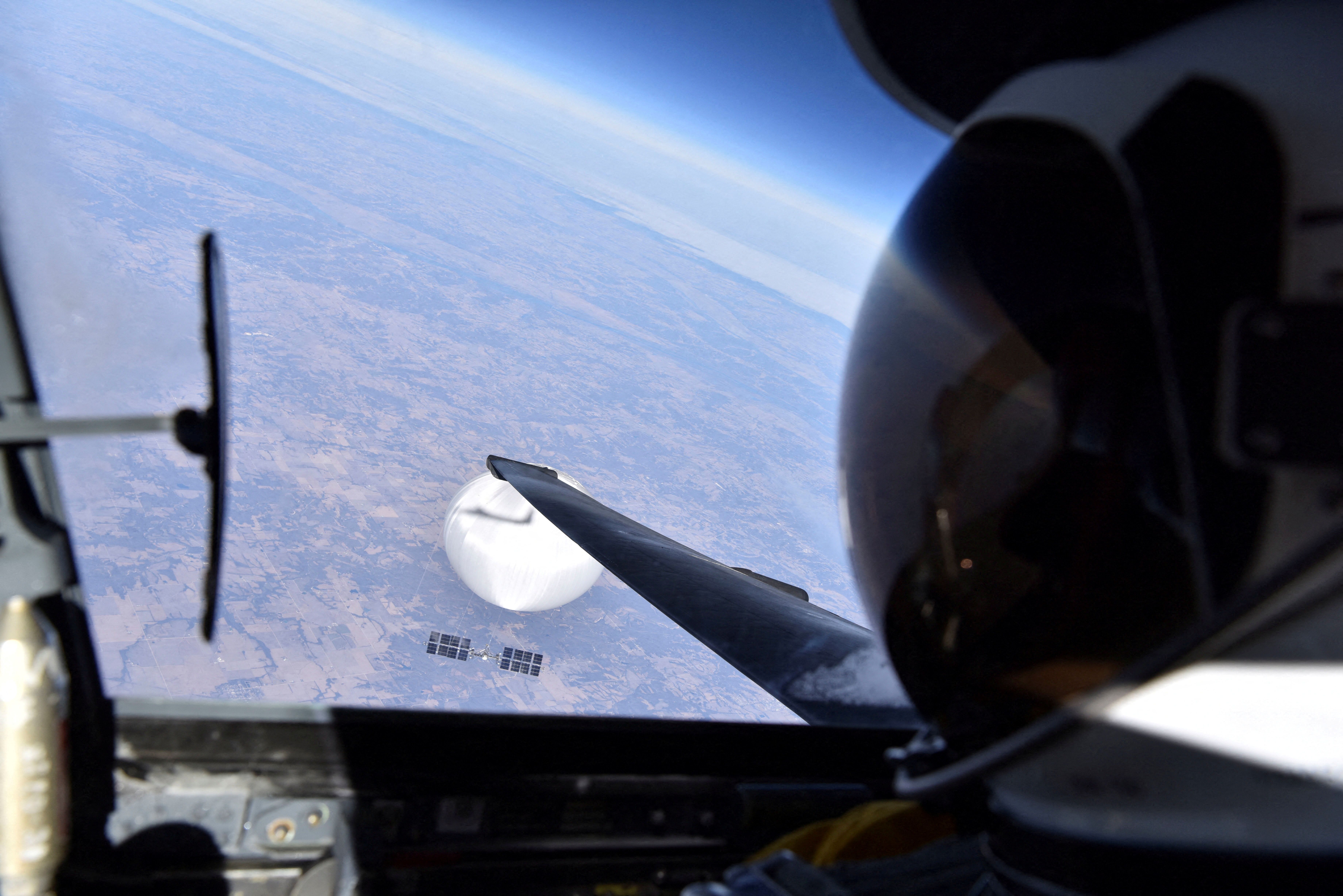 FBI Director Chris Wray tells the N.Y. Times that the spy war between the U.S. and China is more expansive than the one with the Soviets.
Compared to China, "we're vastly outnumbered on the ground, but it's on us to defend the American people here at home," Wray told Julian E. Barnes and Edward Wong. "I view this as the challenge of our generation."
What's happening: This year's spy-balloon crisis "reflects a brazen new aggressiveness by Beijing in gathering intelligence," The Times reports.
The CIA has hired more China experts and increased spending on China-related efforts while strengthening the U.S. human spy network.
🤖 The other side: Chinese AI software "can recognize faces and detect the gait of an American spy, meaning traditional disguises are not enough to avoid detection."
3. 👔 Scoop: Schumer ditches dress code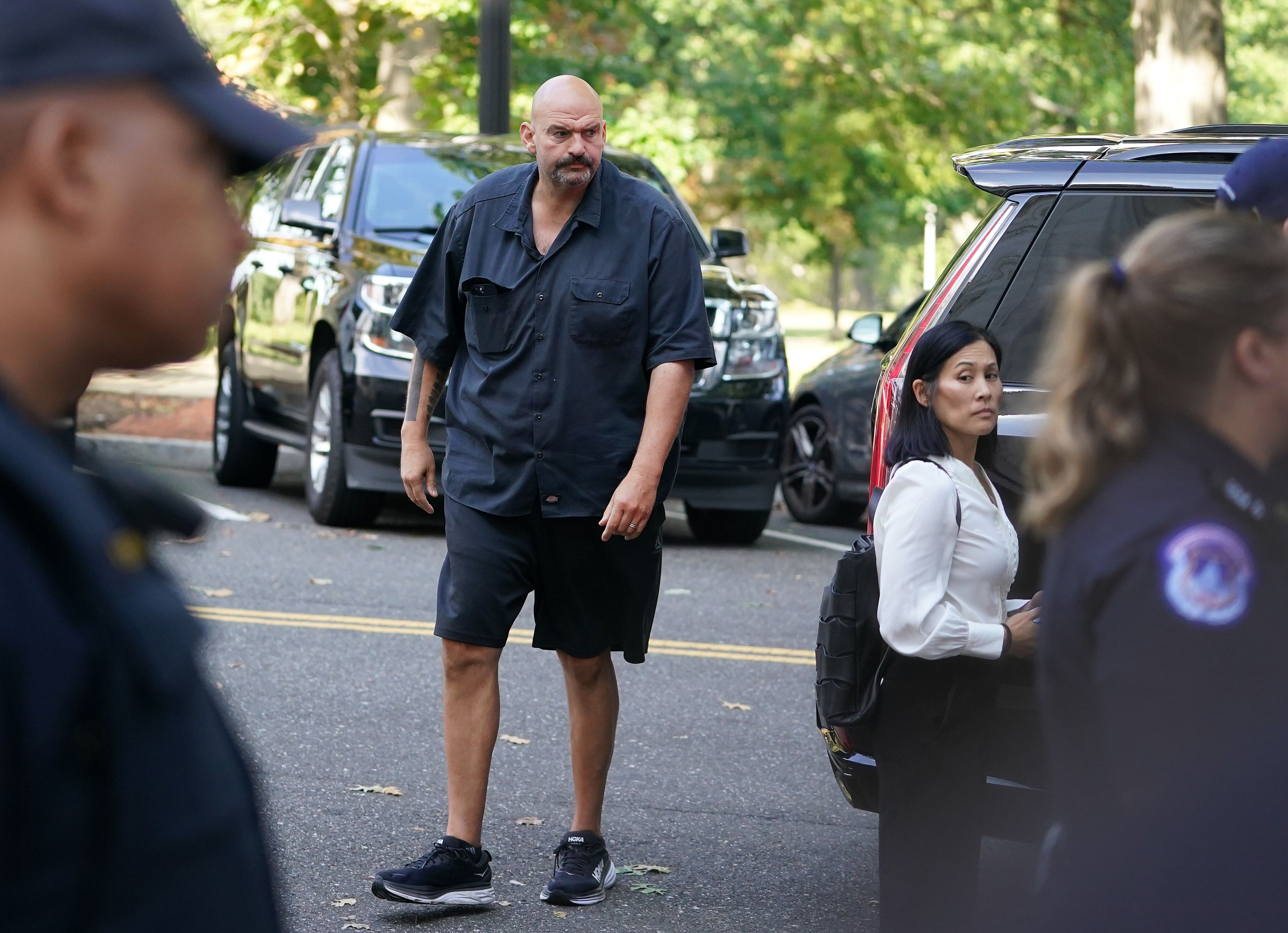 Senate Majority Leader Chuck Schumer (D-N.Y.) quietly directed the Senate's sergeant at arms to no longer enforce the chamber's informal dress code for its members, Axios' Hans Nichols and Barak Ravid have learned.
"Senators are able to choose what they wear on the Senate floor. I will continue to wear a suit," Schumer said in a statement to Axios.
Fetterman, who was elected last year, initially followed Senate tradition and wore suits. But since returning to the Senate after being treated for clinical depression earlier this year, he frequently has sported the casual look he was known for as Pennsylvania's lieutenant governor.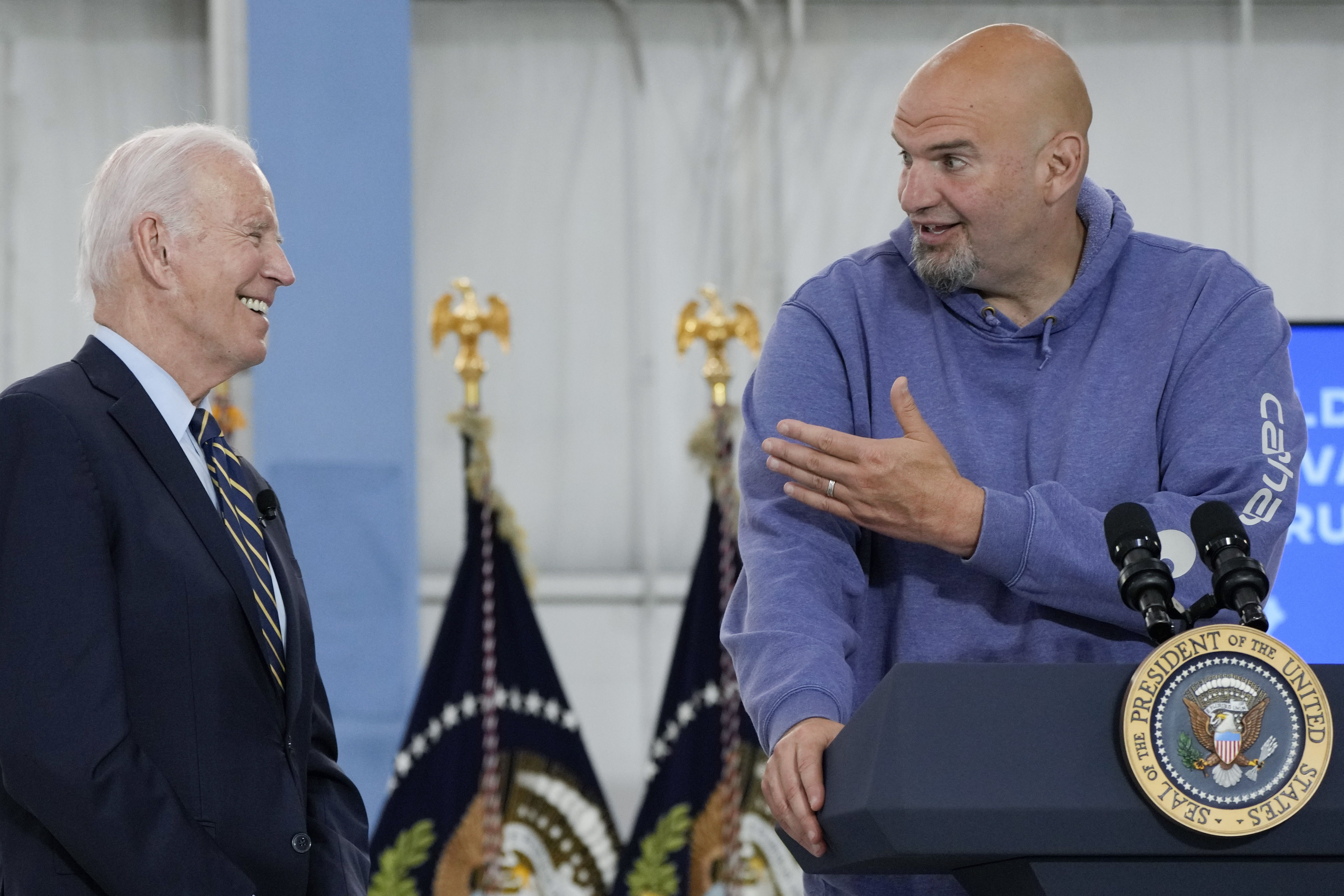 Senators have been required to wear business attire on the Senate floor.
But senators fresh off a plane or from the gym could circumvent the dress code by voting from the edge of the Senate floor, with one foot still in the cloakroom.
They could hold their thumb up or down to indicate their vote and then step back out of the chamber.
Eric Ueland, a former longtime Senate staffer, said: "Hopefully this round will also protect the floor privileges of senators and staffers who don't want to wear socks."
4. 🌡️ Axios explains: Inside this year's records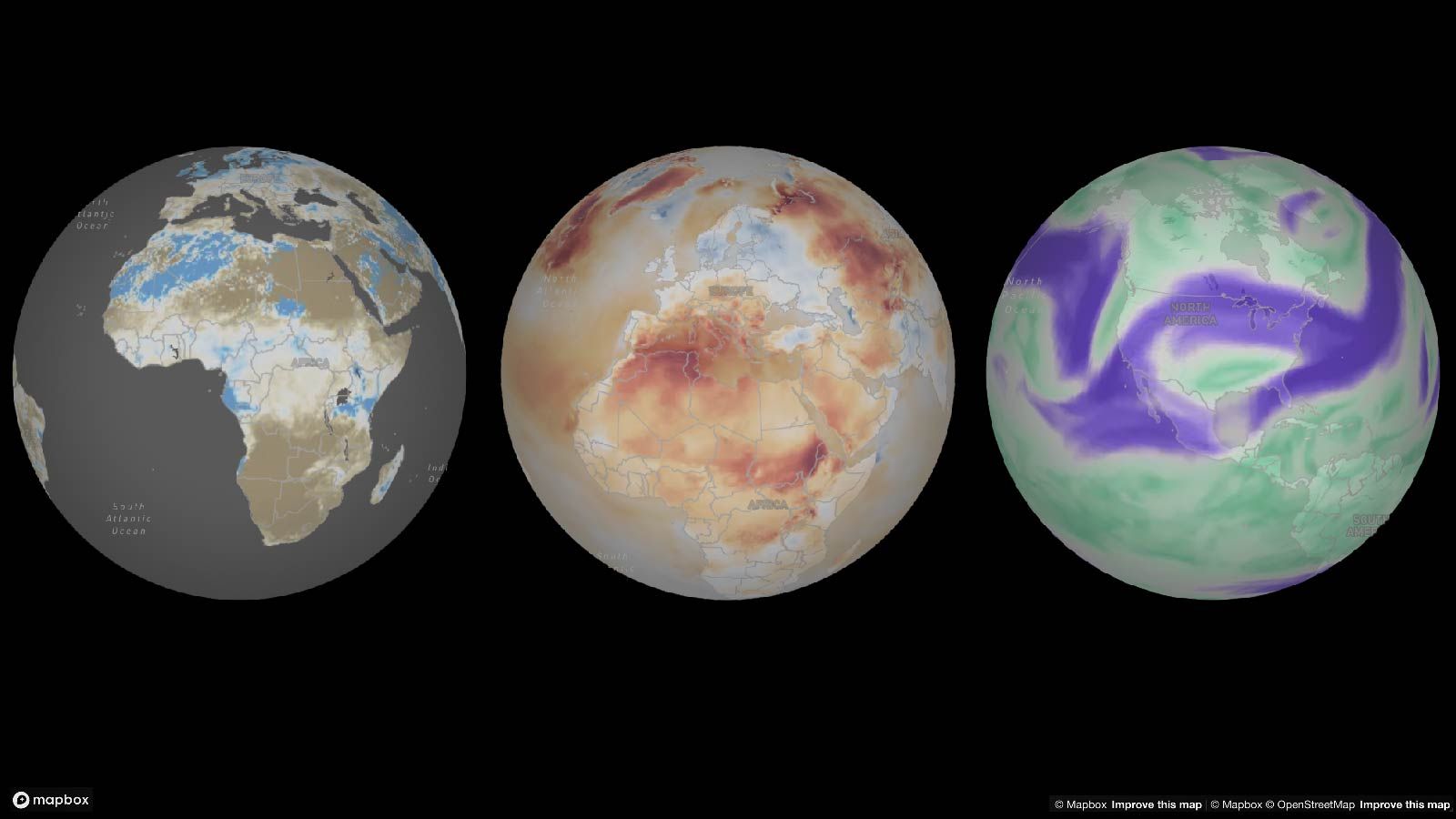 This year is on track to be the hottest on record, marred by climate-related disasters all over the globe — and El Niño is a big part of the reason, Axios extreme-weather expert Andrew Freedman writes.
Why it matters: There has never been an El Niño, at least in the history of modern observations, that began when oceans were already so warm.
🧠 How it works: El Niño is a periodic, predictable cycle in the tropical Pacific Ocean. El Niño events add more heat and moisture to the climate system.
5. 😨 FOBO: Fear of being obsolete
A rising number of American workers fear technology will make their jobs obsolete in the near future, Axios' Ivana Saric writes from a new Gallup survey.
Why it matters: College-educated workers who are hyper-aware of AI and other technological advances are struggling with FOBO — fear of becoming obsolete.
6. 🗳️ Tim Scott: I'm dating a "lovely Christian girl"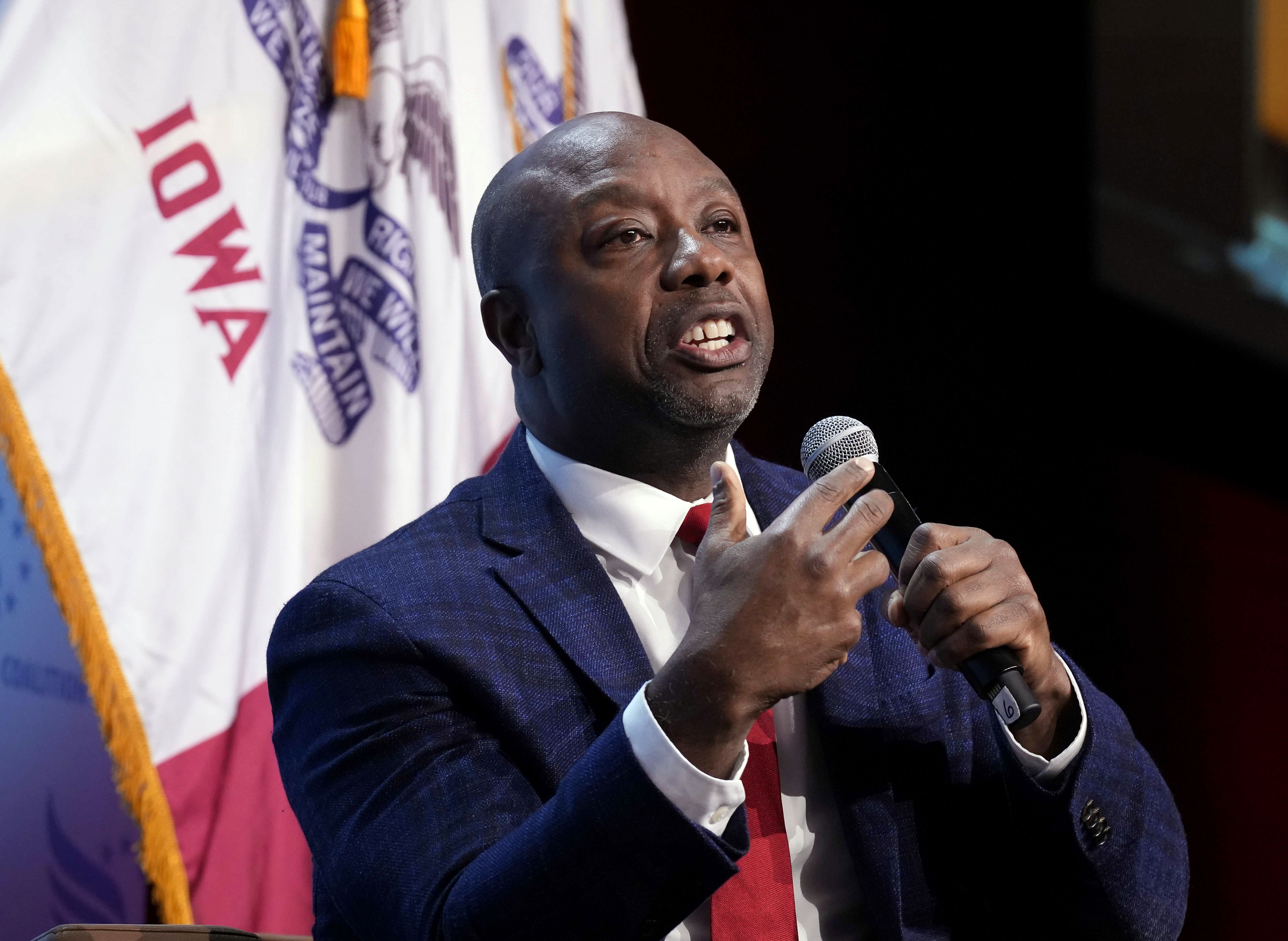 Sen. Tim Scott (R-S.C.) — a 57-year-old bachelor under pressure from potential presidential backers to say more about his personal life — told evangelicals in Iowa last night that he's dating "a lovely Christian girl."
Asked onstage if there's "any special lady" in his life, Scott replied: "I'm dating a lovely Christian girl," according to Politico.
"One of the things I love about the gospel of Jesus Christ is it points us always in the right direction. Proverbs 18:22 says: 'He who finds a wife finds a good thing and obtains favor from the Lord."
Scott "knelt to the ground, asking the room to please pray for him before quickly rising with a big grin. The audience laughed," per Politico.
The backstory: Axios' Alex Thompson reported last month that top GOP donors were pushing Scott's team for more detail about his bachelor status.
Last week, the Washington Post's Ben Terris wrote in a lengthy Style section feature that Scott's "romantic endeavors aren't a scandal so much as they are a mystery."
7. 🎸 Jann Wenner booted from board he started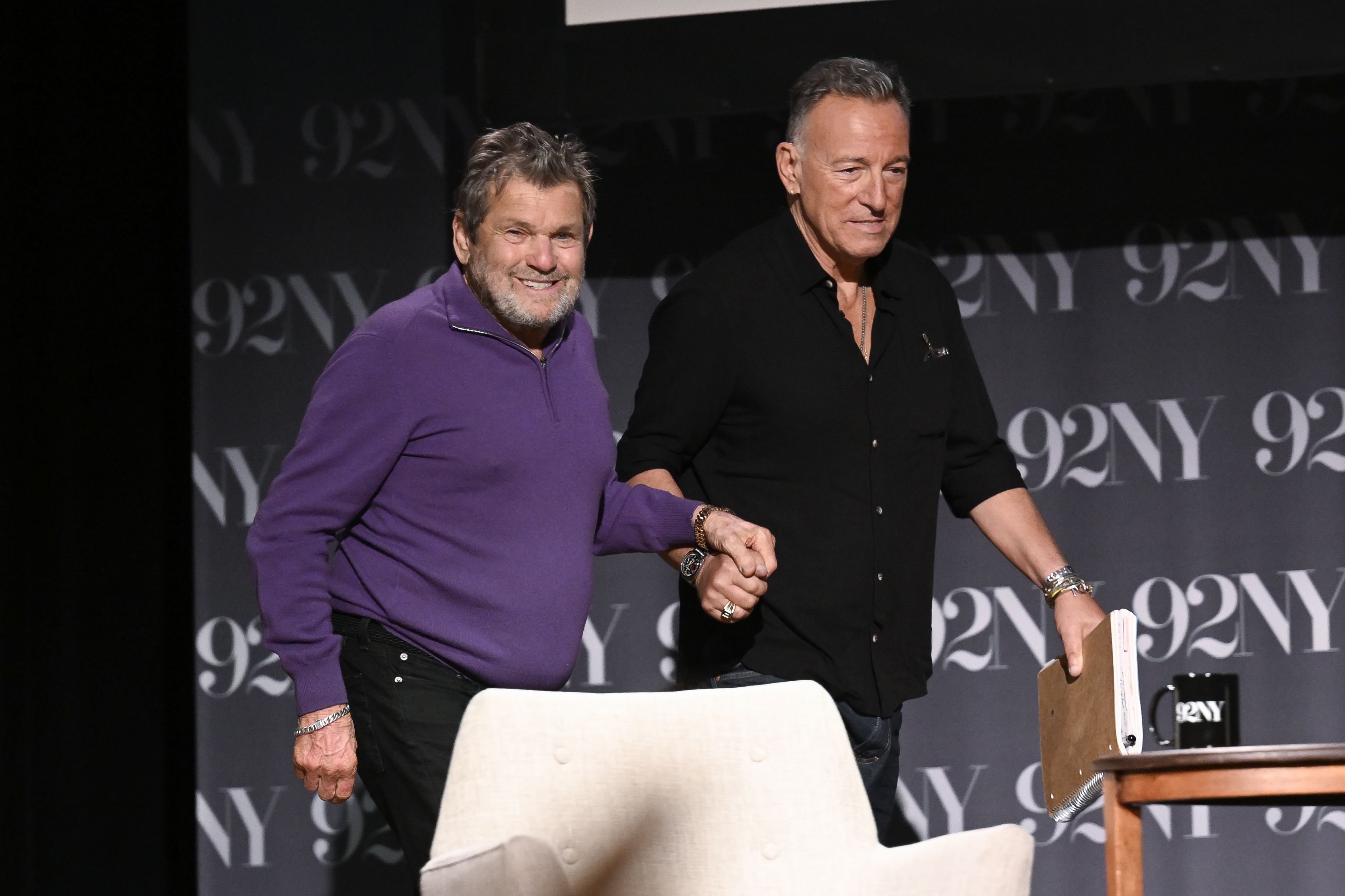 Rolling Stone co-founder Jann Wenner, 77, was removed from the board of the Rock & Roll Hall of Fame, which he also co-founded, one day after the N.Y. Times posted an interview in which he disparaged Black and female musicians.
Why it matters: Wenner's comments were condemned and mocked for "embodying stereotypes about Baby Boomer self-absorption and entitlement," as the L.A. Times put it.
The Times interviewer, David Marchese, asked Wenner why his forthcoming book of conversations with seven rock legends — "The Masters," out Sept. 26 — includes solely white males (Bono, Dylan, Garcia, Jagger, Lennon, Springsteen, Townshend).
"It's not that they're not creative geniuses," Wenner said of female and Black performers. "It's not that they're inarticulate, although, go have a deep conversation with Grace Slick or Janis Joplin. Please, be my guest. You know, Joni was not a philosopher of rock 'n' roll. She didn't, in my mind, meet that test. Not by her work, not by other interviews she did. The people I interviewed were the kind of philosophers of rock."
"Of Black artists," Wenner continued, "you know, Stevie Wonder, genius, right? I suppose when you use a word as broad as 'masters,' the fault is using that word. Maybe Marvin Gaye, or Curtis Mayfield? I mean, they just didn't articulate at that level."
"You know, just for public relations sake, maybe I should have gone and found one Black and one woman artist to include here that didn't measure up to that same historical standard, just to avert this kind of criticism," Wenner added:
"Which, I get it. I had a chance to do that. Maybe I'm old-fashioned and I don't give a [expletive] or whatever. I wish in retrospect I could have interviewed Marvin Gaye. Maybe he'd have been the guy. Maybe Otis Redding, had he lived, would have been the guy."
Gift link (paywall-free) to NYT interview.
8. 📺 1 for the road: Do you know where your team is?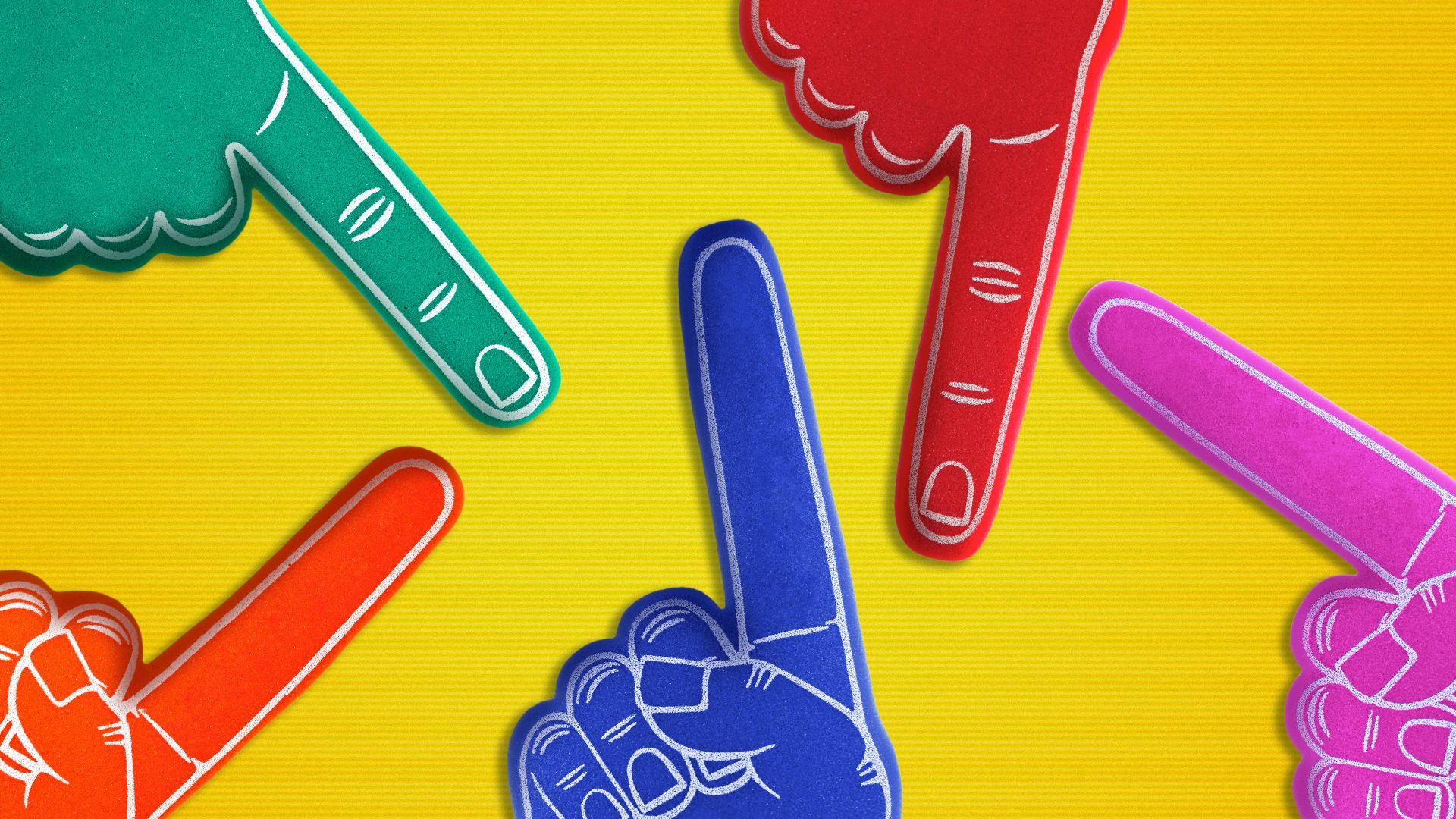 It's never been more confusing, or more expensive, to watch your favorite sports team, writes Tim Baysinger of Axios Pro: Media Deals.
Why it matters: Leagues and media platforms are walking a fine line — trying to follow viewers who are migrating to streaming services, without making those fans so frustrated that they skip the games altogether.
📬 Thanks for sharing your weekend with us. Please invite your friends to sign up.