https://www.axios.com/newsletters/axios-am-ff0cd0fb-4265-4ec0-9b8a-22c0e138241c.html?chunk=0#story0
1 big thing: Trump's fits and fitness
A new Axios/SurveyMonkey poll shows that 55% of Americans (and 54% of independents) think Trump's mental fitness is a legitimate issue. But this is as partisan as any other question, with most Republicans saying the questions are "unfair and politically motivated.
Well, Trump gave his skeptics plenty of fodder yesterday, including a bizarre midnight tweet: 
While you slept … At three minutes of midnight, President Trump tweeted that he' s canceling a planned state visit to London because of a previous administration's change in the U.S. embassy location. (He blamed the Obama administration, but the change actually began under George W. Bush.)
The president called Haiti, El Salvador and African countries "shithole countries: he stunned a bipartisan group of lawmakers with the comments he neither denied or felt the need to defend. 
What Trump said, as first reported by the Washington Post's Josh Dawsey: "Why are we having all these people from shithole countries come here?"
Two Americas: The comments were branded racist by CNN's Don Lemon, a late-night anchor Trump often watches. But Fox's Tucker Carlson called Trump's point "something that almost every single person in America actually agrees with."
Overnight AP headline: "Africa startled by Trump's sudden and vulgar attention."
The day had begun with a crazy plot twist, as Trump tweeted (based on a "Fox & Friends" rant about the Obama administration) skepticism about renewing the FISA warrantless surveillance program, one of his administration's highest Hill priorities. Then he reversed himself before the House voted.
As if scolding himself, he tweeted: "We need it! Get smart!"
WashPost: "House Speaker Paul D. Ryan (R-Wis.) spent 30 minutes on the phone with the president explaining the differences between domestic and foreign surveillance, as many fellow Republicans reacted in disbelief and befuddlement."
What's next ... Before heading to Mar-a-Lago this afternoon, Trump has his annual physical at Walter Reed National Military Medical Center.
https://www.axios.com/newsletters/axios-am-ff0cd0fb-4265-4ec0-9b8a-22c0e138241c.html?chunk=1#story1
2. How Facebook is changing your newsfeed
Facebook's News Feed will begin to prioritize posts from friends and family over public content and content from publishers, Axios' Sara Fischer and Bubba Atkinson write:
What's happening: Facebook wants to move us from spending time idly scrolling and consuming videos, to interactions that result in connection and conversation.
The twist: Facebook knows that in the short term, this may reduce the number of minutes we spend glued to the platform. But CEO Mark Zuckerberg and his team have concluded that healthier interactions are better for the company in the long run.
Why it matters: Facebook is the most widely-used news and information platform in the world; almost half of Americans use it for news and information.
These changes will significantly impact the way people around the world receive and distribute information, possibly limiting the spread of fake news. But the change will completely shift the publishing landscape away from publishers that rely on the news site for traffic.
Go deeper: Facebook's blog post, including a video ... Zuckerberg interview with N.Y. Times.
https://www.axios.com/newsletters/axios-am-ff0cd0fb-4265-4ec0-9b8a-22c0e138241c.html?chunk=2#story2
3. The future of Bannon and Breitbart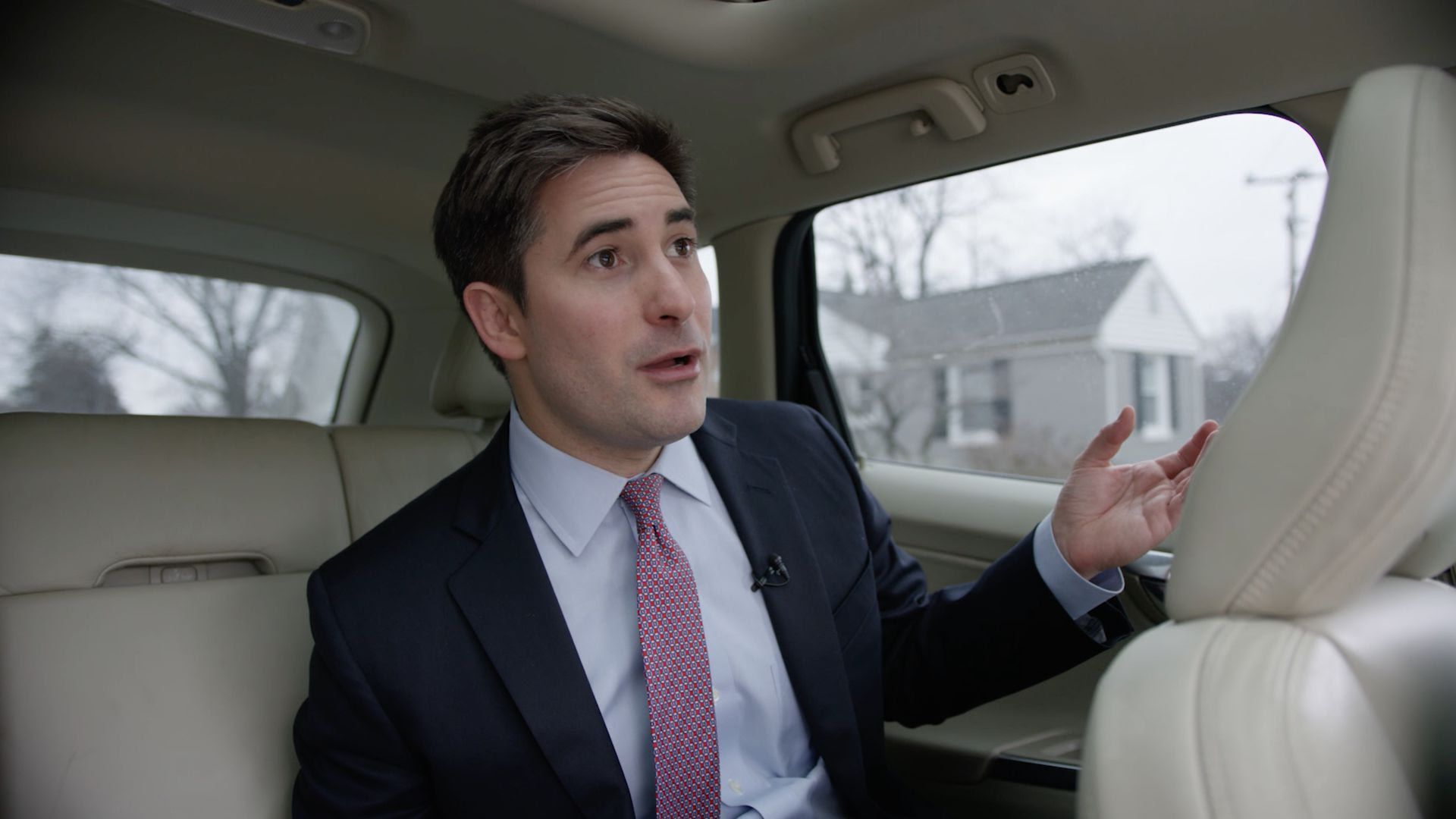 Axios Sourced video with Jonathan Swan, who says there's rarely been a fall as abrupt as Steve Bannon's, absent a personal scandal:
"He's got no staff. He's got no platform. He's got nothing. ... [F]rom chief strategist to effectively homeless."
https://www.axios.com/newsletters/axios-am-ff0cd0fb-4265-4ec0-9b8a-22c0e138241c.html?chunk=3#story3
Bonus: Pic du jour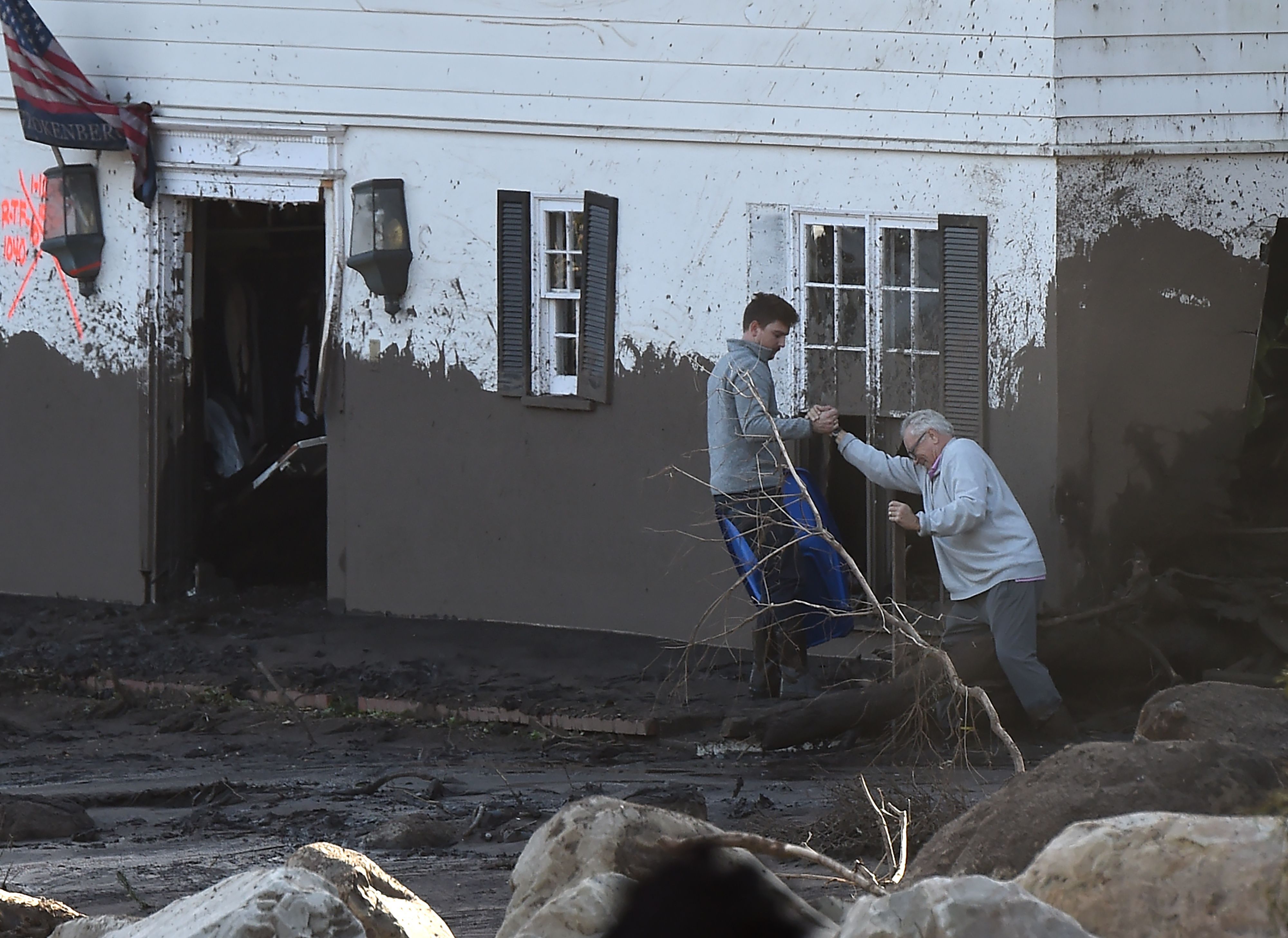 Robyn Beck/AFP/Getty Images
An older man tries to enter his mud-damaged home in Montecito, Calif.
The mudslide killed at least 17 people (ages 3 to 89) — all in Montecito, where Oprah has an estate, in Santa Barbara County — and destroyed scores of homes.
Up to 43 remain unaccounted for following Tuesday's massive mudflow, though officials said that number is constantly moving, per the L.A. Times.
Earlier in the day, "officials had placed the number of missing at eight. They increased that number after authorities combed through social media posts and message boards at evacuation shelters."
https://www.axios.com/newsletters/axios-am-ff0cd0fb-4265-4ec0-9b8a-22c0e138241c.html?chunk=4#story4
4. The future is now
GM says it's mass-producing cars without steering wheels or pedals:
https://www.axios.com/newsletters/axios-am-ff0cd0fb-4265-4ec0-9b8a-22c0e138241c.html?chunk=5#story5
5. The health care industry's bubble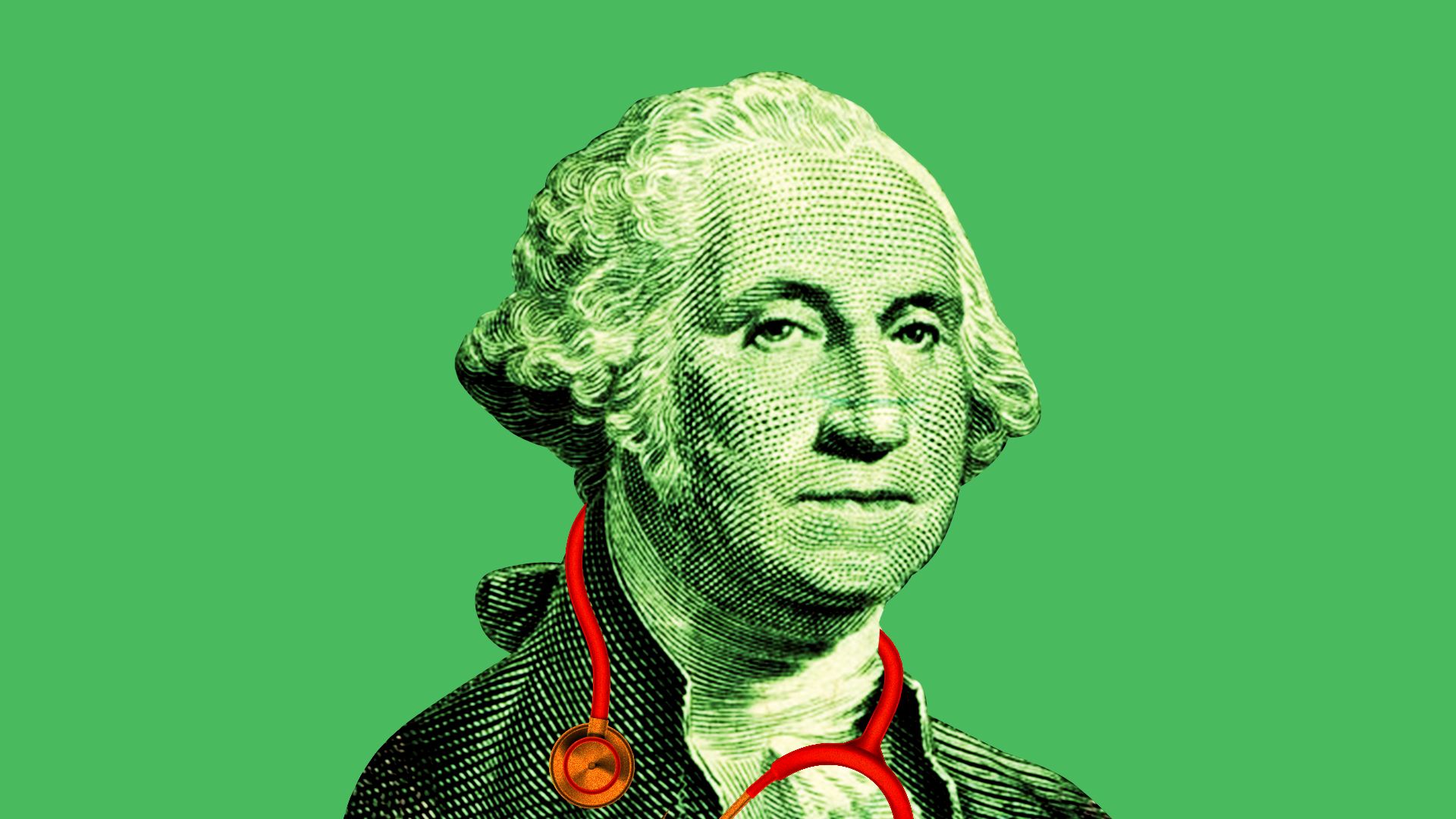 Health care companies at this year's J.P. Morgan Healthcare Conference trumpeted optimistic views of their future financial power, Axios' Bob Herman reports:
But as more Americans become unable to afford drug prices, hospital bills, deductibles and copays — and as they voice their anger — there is sentiment brewing in the health-care industry that a day of reckoning will come.
Key quote: "We are in the middle of a bubble in all health care asset classes," said Bijan Salehizadeh, a health care investor at NaviMed Capital. "Everyone knows it, but no one knows how it will end."
https://www.axios.com/newsletters/axios-am-ff0cd0fb-4265-4ec0-9b8a-22c0e138241c.html?chunk=6#story6
6. Data du jour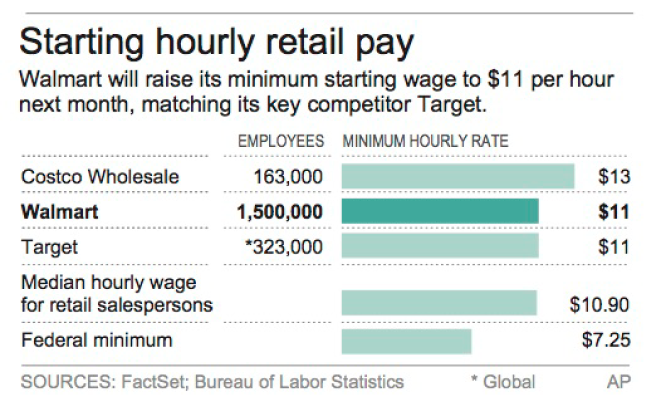 https://www.axios.com/newsletters/axios-am-ff0cd0fb-4265-4ec0-9b8a-22c0e138241c.html?chunk=7#story7
7. Harold Ford Jr. backstory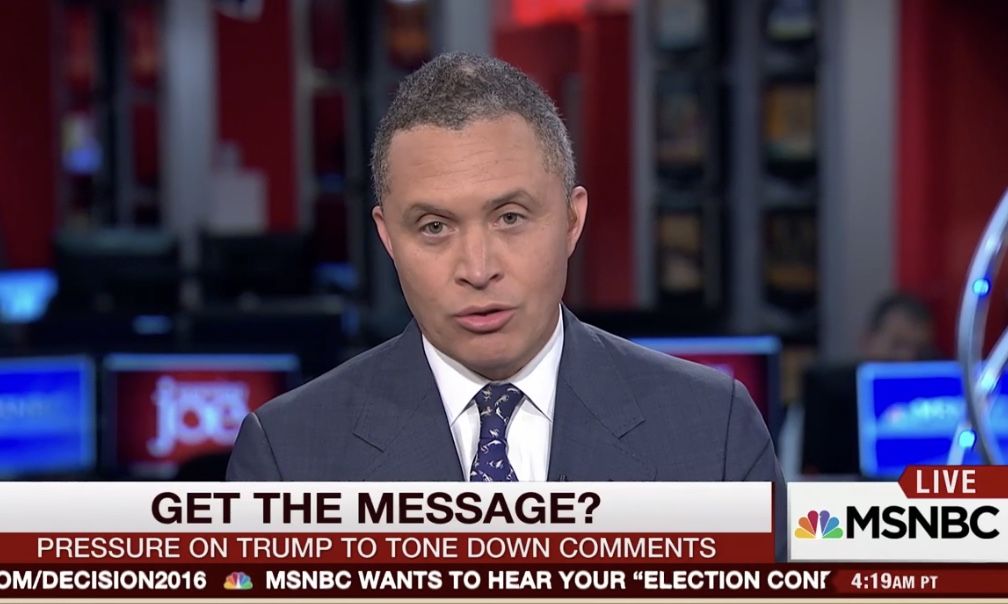 Ford on "Morning Joe" in 2016 (MSNBC)
The N.Y. Times' Kate Kelly and Andrew Ross Sorkin have the backstory on last month's firing of Harold Ford Jr., the former congressman and "Morning Joe" regular, by Morgan Stanley for inappropriate conduct:
"Reporters were asking about allegations that [he] had harassed a female journalist," Reuters' Lauren Tara LaCapra, in 2014.
"Morgan Stanley officials briefed on the process say that amid a national outcry over sexual harassment, the bank had little choice but to fire Mr. Ford after it learned of the allegation."
"Even though the harassment charge was never corroborated, they said, the bank found evidence that Mr. Ford had misled executives about some of his behavior, which itself constituted cause to remove him."
"And they say Mr. Ford already had received a final written warning about abuse of his expense account and other conduct."
"[S]ettlement negotiations between Mr. Ford's lawyers and Morgan Stanley are continuing. A person close to Mr. Ford said he was seeking a public statement from the bank that he hadn't been fired specifically because of sexual harassment."
After the Times article posted, Ford issued this statement: "I am gratified to learn that Morgan Stanley now it acknowledges what I always knew, that I did not engage in any acts of sexual misconduct or harassment. I only wish for the sake of my good name and reputation that they had admitted the truth five weeks ago."
https://www.axios.com/newsletters/axios-am-ff0cd0fb-4265-4ec0-9b8a-22c0e138241c.html?chunk=8#story8
8. Governor admits affair, denies blackmail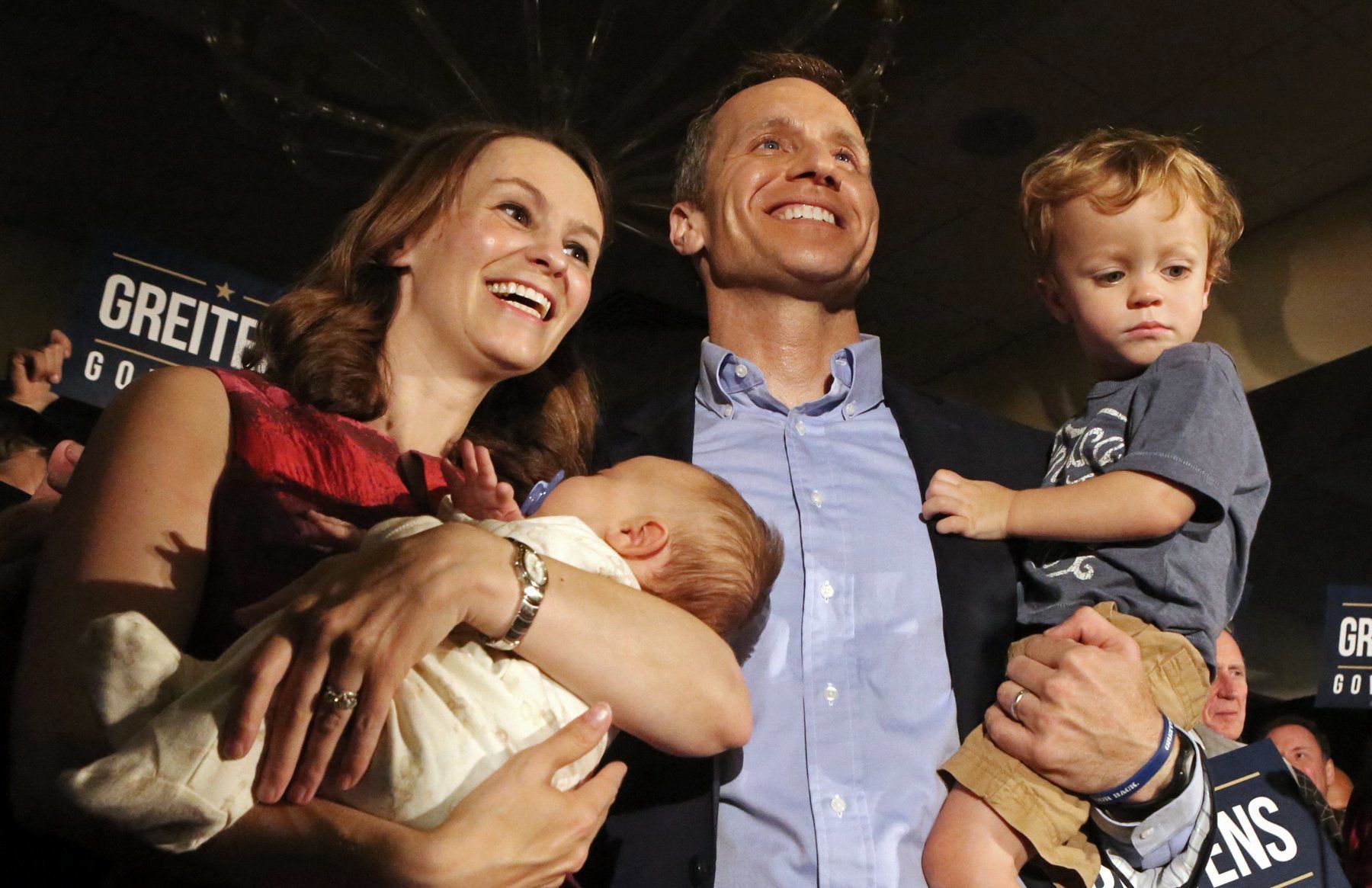 Greitens with his wife, Sheena, and sons Jacob and Joshua in 2016 (J.B. Forbes/St. Louis Post-Dispatch via AP)
St. Louis Circuit Attorney Kim Gardner will launch a criminal investigation into accusations engulfing Missouri Gov. Eric Greitens (R), the St. Louis Post-Dispatch reports from Jefferson City:
"Greitens' acknowledgment ... of an extramarital affair — and denial of possible blackmail — shook the GOP-controlled state capital."
"The scandal has the potential to upend the political career of the ex-Navy SEAL Greitens, who elbowed his way past Missouri's political establishment in 2016 to assume the state's top job. His out-of-state travel, ambition and aptitude for fundraising indicate aspirations beyond Missouri's borders."
A man provided a recording to a St. Louis television station "of his then-wife telling him that Greitens had partially undressed her, taped her to exercise equipment, took her photo and then threatened to release the photo if she ever told anyone."
"The alleged incident occurred at Greitens' home" in St. Louis.
https://www.axios.com/newsletters/axios-am-ff0cd0fb-4265-4ec0-9b8a-22c0e138241c.html?chunk=9#story9
9. How we pay our most important teachers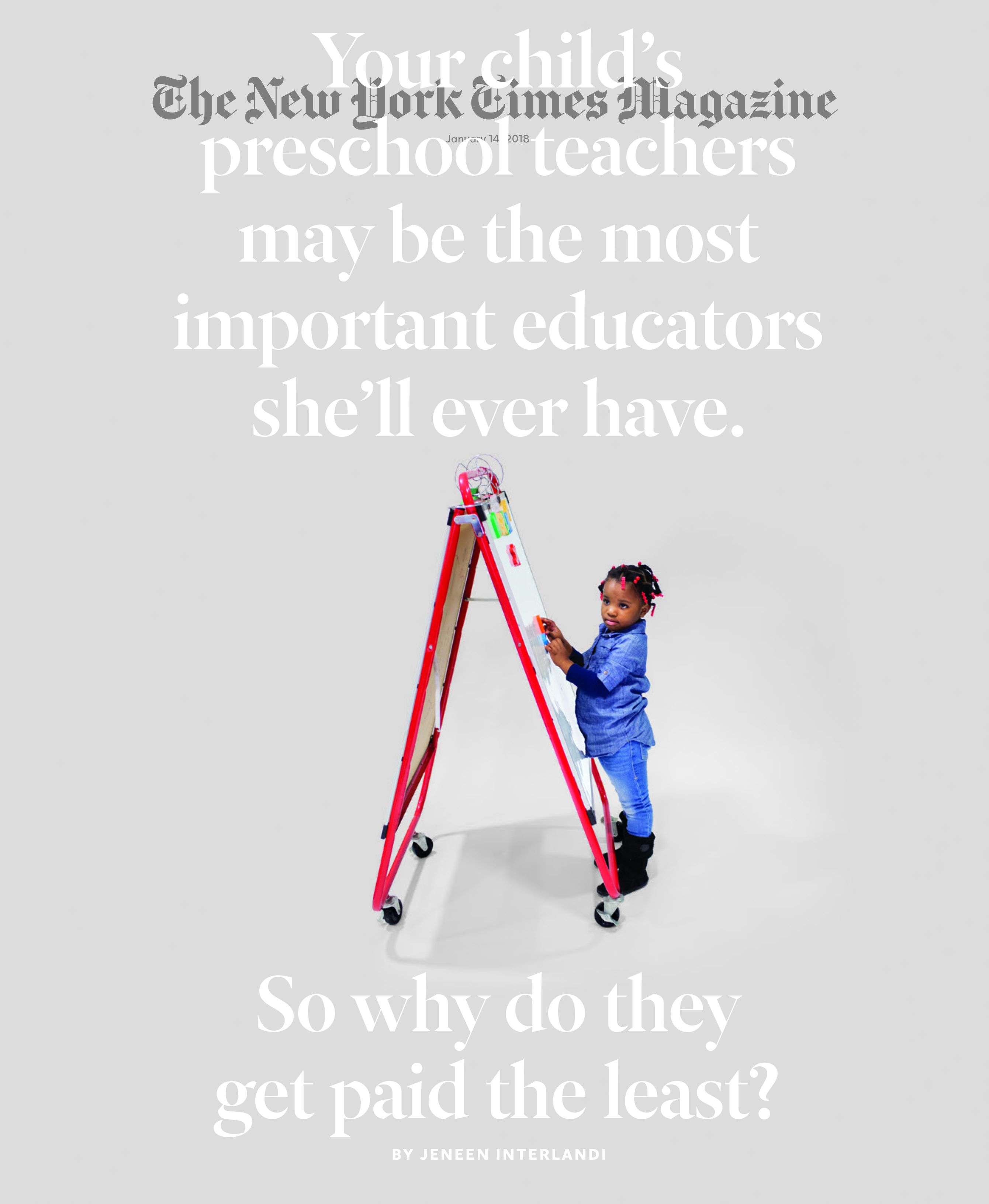 Courtesy The New York Times
"Many preschool teachers live on the edge of financial ruin," the N.Y. Times Magazine warns in a cover story by Jeneen Interlandi:
Why it matters: "Increasingly, [preschool] classrooms ... are being eyed by social scientists and policymakers as both the place where problems emerge and the safety net that stands the best chance of addressing them."
"An effective early-education program can level the playing field for low-income black and Hispanic students relative to their white or wealthier counterparts, so much so that gaps in language comprehension and numeracy can often disappear by the start of kindergarten."
https://www.axios.com/newsletters/axios-am-ff0cd0fb-4265-4ec0-9b8a-22c0e138241c.html?chunk=10#story10
10. One fun thing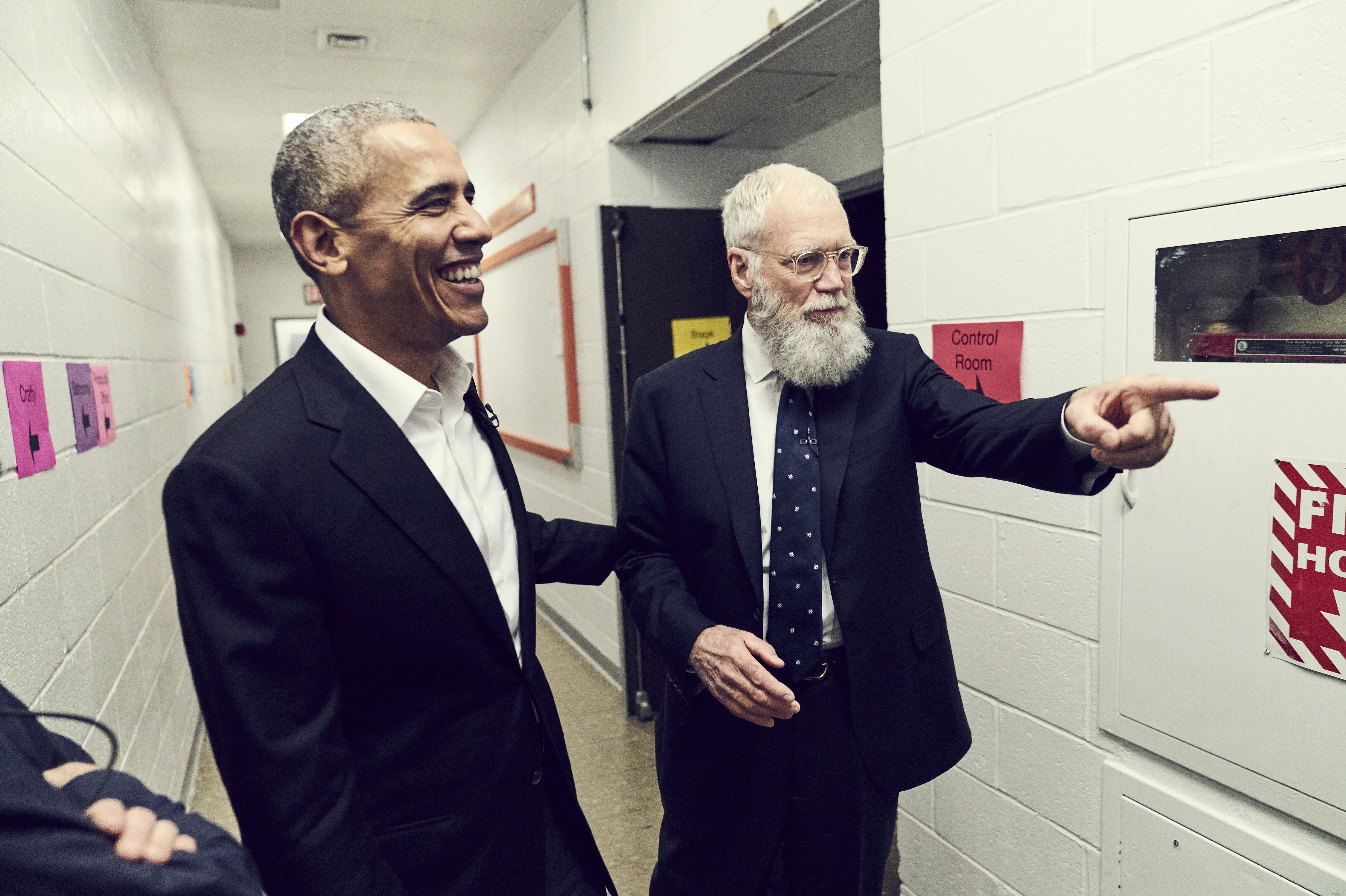 Courtesy Netflix
Former President Obama is the first guest on a new Netflix original talk show series, "My Next Guest Needs No Introduction with David Letterman," launching globally today. The episode was taped last fall:
Obama: "The stereotype of former presidents is you're kind of sitting around your house and waiting for somebody to call — lonely and don't know what to do."
Letterman: "No, that's me."
Obama turned to "long-term trends that are still a problem":
"You still have growing inequality."
"The combination of technology and globalization. It means ... categories of jobs that are being eliminated."
"The cost of college, the cost of healthcare are still going up, although not as fast, as they were when I came into office.
"And so, in that environment, if all the money's going to a handful of people at the top and they're investing in all kinds of stuff because they wanna maximize their return, that's how you start getting bubbles, that's how you start getting, an overheated financial system."
"The challenge that we still have to address is how do we make an economy in this globalized technological environment that's working for everybody?" 
Letterman: "To hear you describe this in a way that I can understand, it just makes me so happy you're still President."