November 09, 2020
☕ Good Monday morning! Today's Smart Brevity™ count: 1,253 words ... 5 minutes.
🎬 Tonight at 11 p.m. ET/PT on our "Axios on HBO" post-election blockbuster episode:
I sit down with Valerie Biden Owens ... House Republican Leader Kevin McCarthy talks GOP future and House progressives ... House Majority Whip James Clyburn gives Alexi McCammond his ideas for the Biden Cabinet ... Rep. Ro Khanna talks to Jonathan Swan ... and Margaret Talev flies to Georgia to interview Jon Ossoff!
🚨 Breaking ... Markets are spiking after Pfizer announced that its coronavirus vaccine trial was more than 90% effective in preventing the disease among a group of volunteers and produced no serious safety concerns.
Worth noting, per the N.Y. Times: The company "released only sparse details" from the trial, and scientists "have cautioned against hyping early results before long-term safety and efficacy data has been collected."
1 big thing ... Scoop: Trump allies brace for 30-day war
GOP leaders and confidants of President Trump tell me his legal fight to overturn President-elect Joe Biden's victory — which they admit is likely doomed — could last a month or more, possibly pushing the 2020 political wars toward Christmastime.
Why it matters: Most top Republicans have followed Trump's orders not to accept the Biden victory, and to allow all legal options to be exhausted. That could mean weeks of drama — and, more importantly, distractions from the vital work of transitioning government for a change of power.
I'm told an internal effort is underway to dissuade Trump from pursuing a blitz (with Rudy Giuliani as the tip of the spear) that could mean three to six weeks of legal challenges, discovery and rulings — at the same time that Biden is talking daily about a message of healing.
Some top sources tell me Trump has no plan to call for national unity. "No chance," says a person who talks often to the president.
A senior Republican who talks often to Trump told me the president is "angry ... volatile ... disconsolate."
The backdrop: Alayna Treene scooped in Axios Sneak Peek last evening that most people close to Trump know the race is over, although no one wants to tell him.
Trump plans to hold rallies focused on the litigation, and brandish obituaries of people who were recorded as voting but are dead, Trump advisers told her.
The senior Republican said there's a real split in the extended inner circle between people pushing Trump to keep fighting, and those who are "trying to gently nudge the president toward giving in."
The second camp, which includes the senior Republican, argues: "You have a real future as a kingmaker. Don't screw it up by going out in a bad way, leaving the brand diminished and radioactive."
The bottom line: Republican operatives told me they worry that Trump's scorched-earth fight will divert money from the real remaining prize for the GOP — the twin Georgia runoffs on Jan. 5 that'll determine control of the Senate.
A top Republican said of the legal fight: "It is a distraction. And a gigantic waste of time."
The person who talks often to the president told me: "Republicans ... are very concerned about the Senate. Trump is not."
A former top Trump West Wing official said: "Surprise — it's all about him."
2. Worried pollsters admit huge problem
Forget the "shy Trump voter": Before the election, some pollsters worried that some Trump voters would be too embarrassed to tell people that they were voting for him, Axios executive editor Sara Kehaulani Goo writes.
The real problem is even worse: Virtually every poll sampled too few Trump supporters, meaning there's a huge sampling error the industry needs to reckon with.
Conventional wisdom that Democrats would win the Senate majority was based on faulty polls that missed down-ballot projections.
One big problem — "non response" — means pollsters didn't get enough Trump voters to even participate in a survey and answer questions. 
This isn't just a phone call survey problem. It's in online surveys and text surveys, too. "The major problem, the fundamental issue in the polling industry, is declining response rate," said Jon Cohen, chief research officer at SurveyMonkey.  
Last week's election showed President Trump expanded his turnout in new demographic groups, including Hispanics, and polls missed them.
And polls continue to capture too few non-college-educated voters — who were badly under-sampled in 2016.
3. Business sees Biden as blessedly boring
The Wall Street Journal's Greg Ip, the rare reporter whose every piece is worthy of your time, writes in his "Capital Account" column (subscription) that a Biden presidency will be slightly less hospitable to business than President Trump's "but also more predictable and, many business leaders hope, boring":
"A Biden presidency would ... break with some features of Mr. Trump's administration that weren't popular with business: tense trade relations with other countries marked by the frequent use or threat of tariffs, restrictions on foreign workers and sharp criticism of companies, by name, on Twitter."
What's next: "Business executives' biggest current preoccupation is the resurgent pandemic," Ip writes. "Since a vaccine may not be widely available before spring, they worry about new lockdowns."
4. Tech's Biden reset
A Biden administration gives a reset to an industry that's increasingly at odds with government, Axios' Scott Rosenberg, Ashley Gold and Kyle Daly report.
Biden's ascent could see the restoration of some tech-friendly Obama-era policies, but is unlikely to end the bipartisan techlash.
D.C's spotlight will brighten on privacy, surveillance and hate speech online.
Antitrust: Dems have more of a stomach for tough moves against business monopolies than Republicans.
5. "Harder Line": Climate's mixed 2020
Climate change got more attention this election cycle than ever, but it's still unclear whether it helped or hurt candidates who ran on it, Axios' Amy Harder writes in her "Harder Line" column.
"The more climate change was on the agenda, the more it drove up votes in blue states," said a former Obama administration official who spoke on the condition of anonymity.
"But it worked against Democrats in purple states, in battleground states. ... The fear that a lot of House members have is that going forward, Republicans will use this issue in trying to take back the House in 2022."
6. 📉 Economic polls are bad, too
Last week, America witnessed a forecasting failure of almost unprecedented magnitude, writes Felix Salmon, author of our weekly Axios Capital newsletter.
October's unemployment rate came in at 6.9%, after dozens of the best-paid and most experienced economic forecasters in the world had predicted the number would come in at 7.7%,
Why it matters: Those forecasters had literally millions of data points.
7. Evan Osnos: "The Violent Style"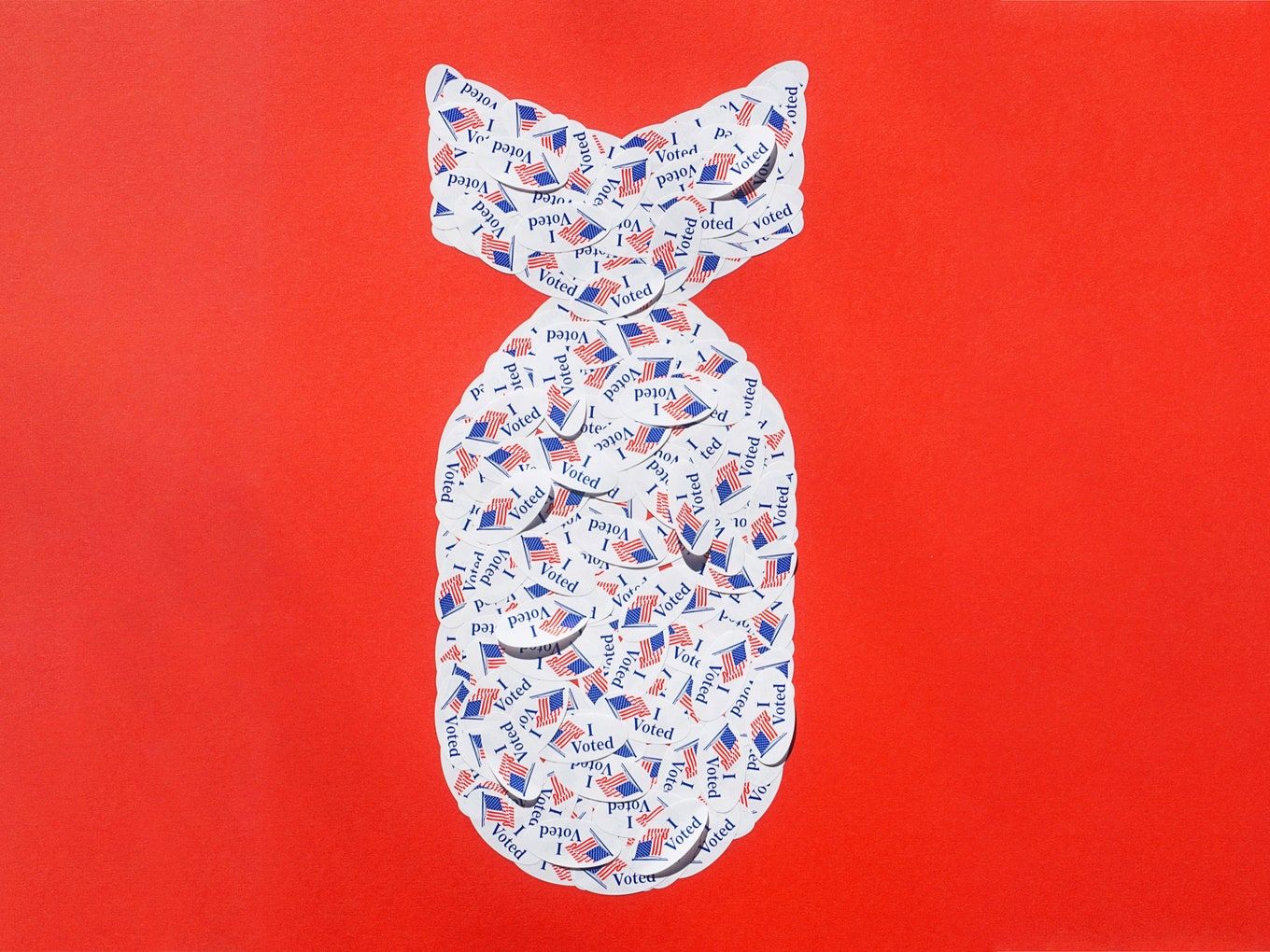 "As Americans confront the uncertainty of the next four years, it's not clear if the tradition of force or of reason is ascendant," writes The New Yorker's Evan Osnos (whose new book, "Joe Biden," is a must-read and great gift).
"Part of America's predicament is that its political parties magnify the intensity of factions, rather than negotiating toward a compromise."
"Ideally, parties pull people into blocs ... America's parties do precisely the opposite: they compound and amplify the differences."
The bottom line: "Hardly anyone who studies political violence expects the risk to subside after the election."
8. "In a category by himself"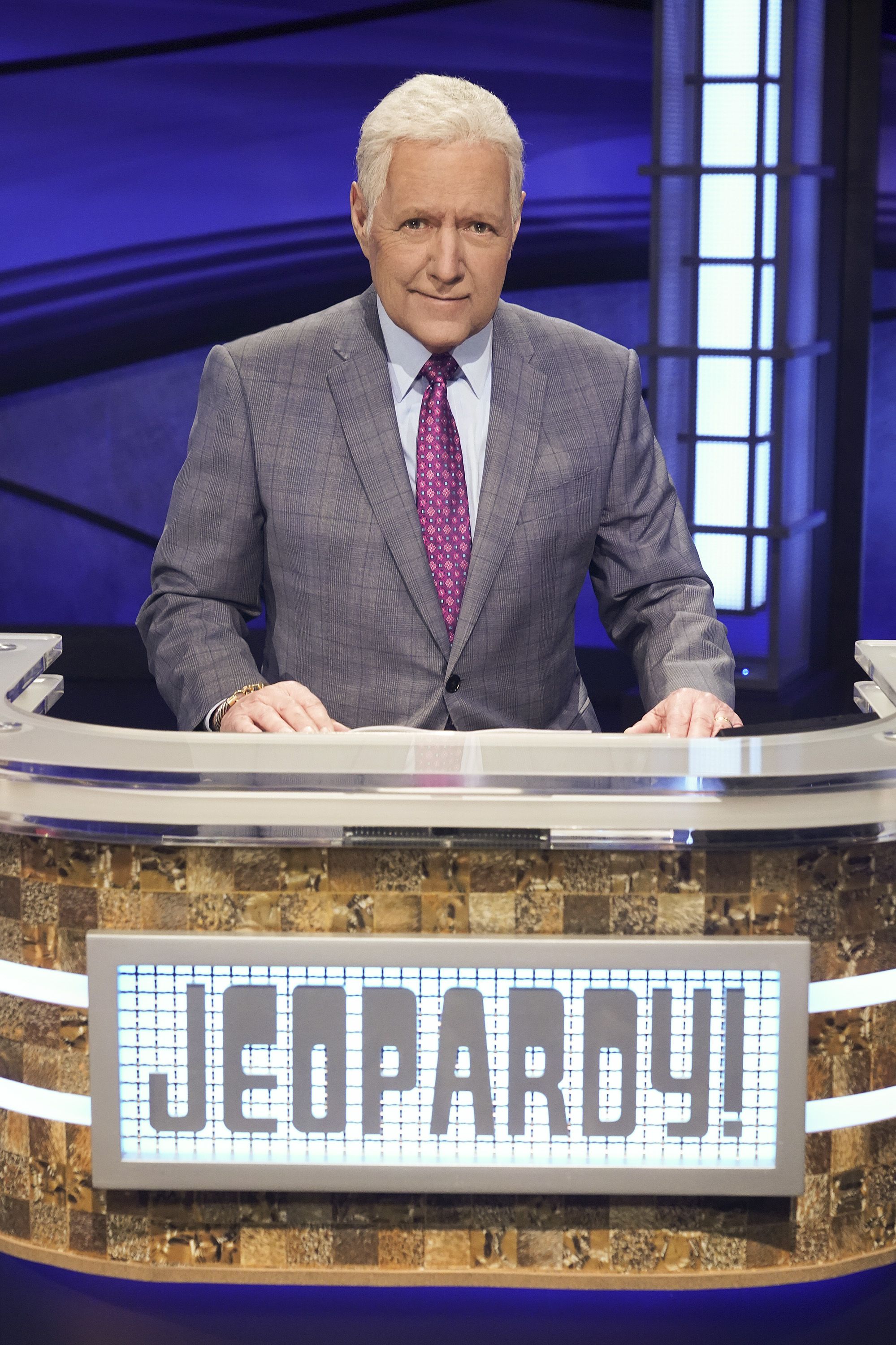 In a splintered America, "Jeopardy!" host Alex Trebek was a figure of consensus who valued formality and factuality, dignity and decorum, AP's Andrew Dalton writes.
Trebek was honest with fans about his nearly two-year struggle with pancreatic cancer before his death yesterday at his home in L.A. at age 80.
He gave health updates in a series of polite and formal videos that were typically Trebek: He spoke calmly, directly and frankly.
Six nights a week for 36 years, after the evening news and before the firebrands of primetime cable, Trebek brought together liberals and conservatives, city and rural dwellers, grandparents and grandchildren for a half-hour of brainy exercise.
His style was all facts with a touch of fun — no politics, religion or opinion, unless they came in the form of a question.
Video: Michael Strahan sits down with Trebek, "What is 'Jeopardy!'"?
9. To show your kids
Vice President-elect Harris and her predecessors ...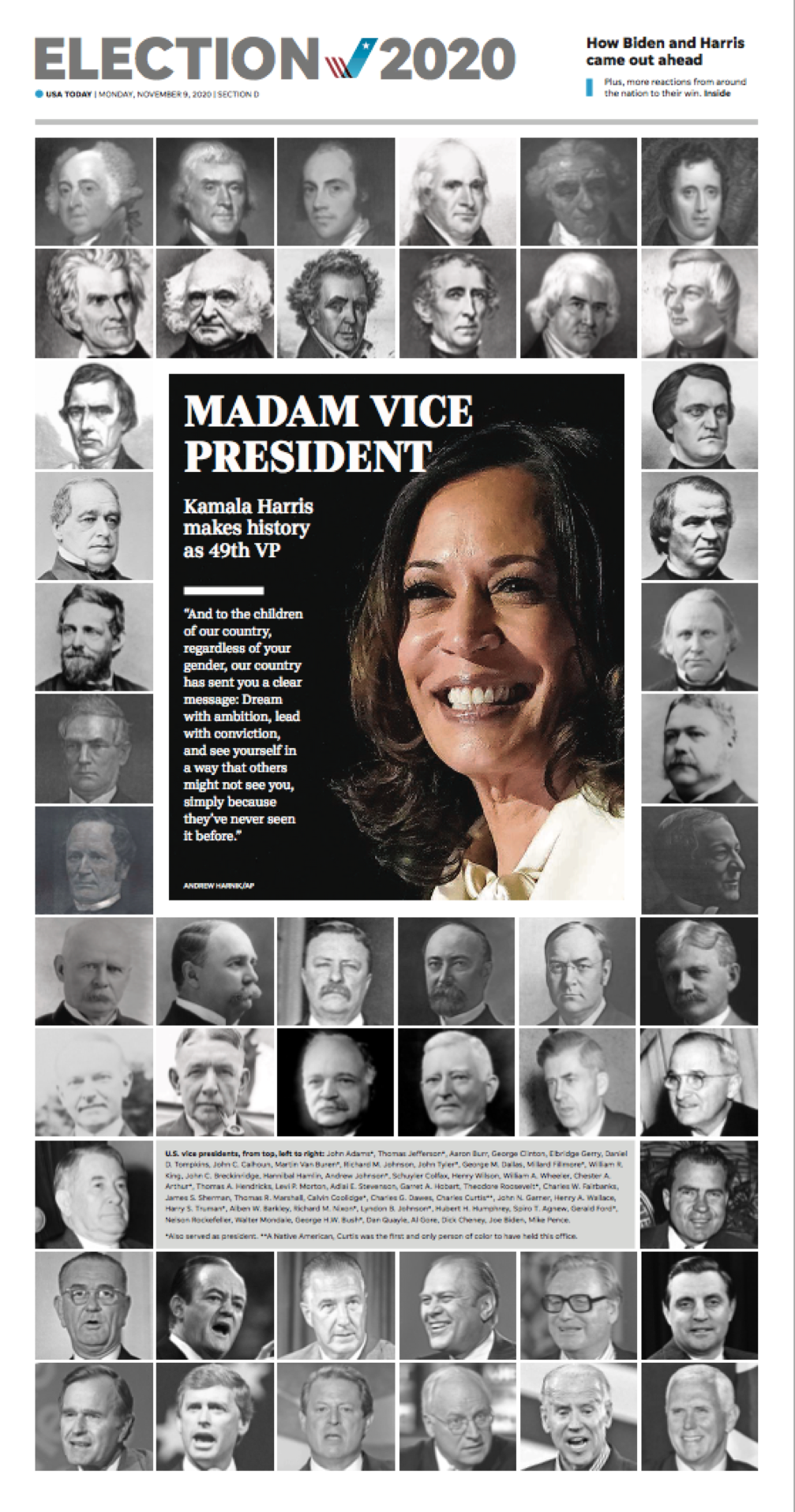 10. 🎞️ 1 film thing: Hints of slow return to theaters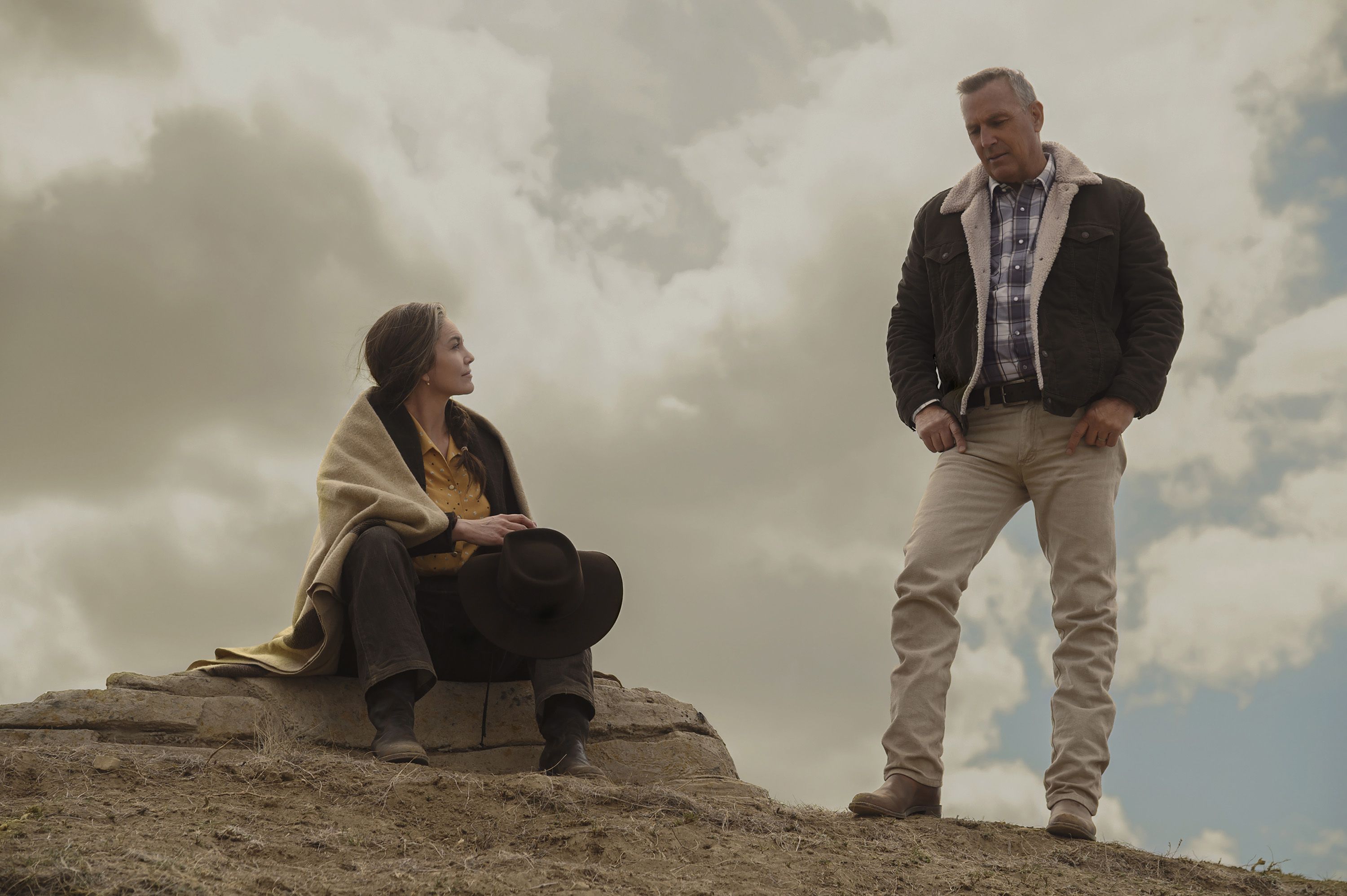 The Kevin Costner and Diane Lane film " Let Him Go " had the highest earning box office weekend of any film in six weeks — just $4.1 million in ticket sales from 2,454 locations, AP reports.
Focus Features' Lisa Bunnell said the industry is "excited to see audiences coming back to theaters."
"Let Him Go" is based on a Larry Watson novel: A Montana couple travels to North Dakota to retrieve a 3-year-old grandson from his stepfather's family.
📬 Thanks for starting your week with us. Invite your friends to sign up for Axios AM/PM.