Axios AM
January 18, 2022
Welcome back, and happy Tuesday. Smart Brevity™ count: 1,164 words ... 4½ minutes. Edited by Zachary Basu.
⚡ Situational awareness: Russia is emptying its embassy in Kyiv, the Ukrainian capital — which could be propaganda, or a sign of looming conflict, The New York Times reports.
1 big thing: A world without trust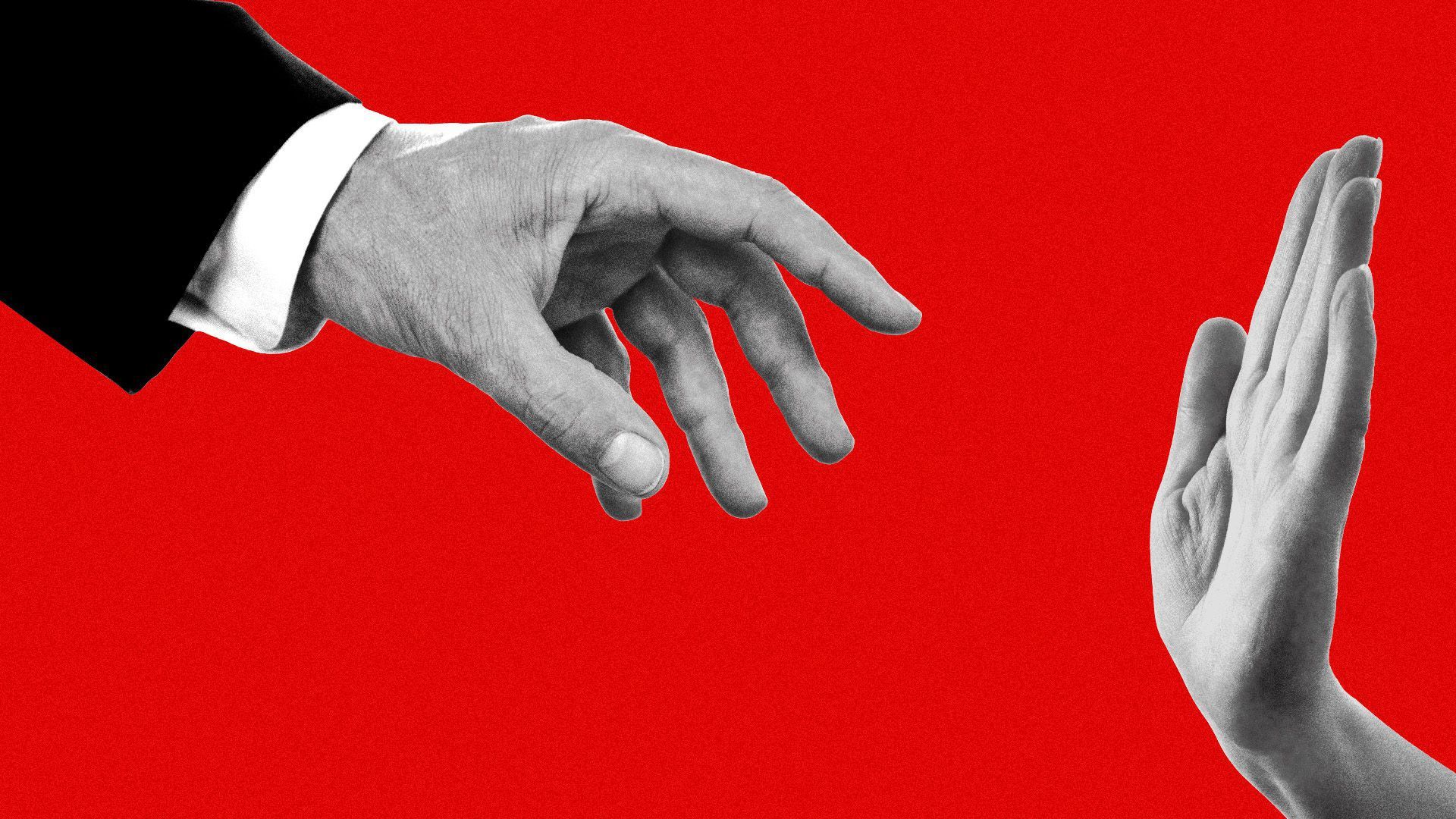 Trust in governments around the world is collapsing, especially in democracies, Axios Media Trends author Sara Fischer writes from a new global survey.
Why it matters: People don't think government, business or the media are telling them the truth. This suspicion of societal institutions is pushing people into smaller, more insular circles of trust.
Government leaders and journalists are the least-trusted societal leaders, according to Edelman's 2022 global "Trust Barometer," a survey of 35,000 respondents in 28 countries.
A majority of people globally believe journalists (67%), government leaders (66%) and business executives (63%) are "purposely trying to mislead people by saying things they know are false or gross exaggerations."
Around the world, people fear the media is becoming more sensational for commercial gain and that government leaders continue to exploit divisions for political gain.
Go deeper: Explore the "Trust Barometer" ... Share this story.
2. Charted: GOP surged as Biden slumped
Gallup polling found a huge shift in party preference over the course of 2021, from a 9-point Democratic advantage in the first quarter to a 5-point Republican edge in the fourth quarter.
Why it matters: It's the biggest swing in one calendar year for Gallup's 30 years of tracking.
Reality check: American politics is all about volatility.
What's happening: The swing is tied to the popularity of the party heads, Gallup senior editor Jeff Jones writes.
Trump was at his low when he left office, and President Biden's popularity started sliding in the summer.
Between the lines: Independents are still America's largest political group, Gallup notes.
In 2021, 29% of U.S. adults identified as Democrats, 27% as Republicans and 42% as independents.
An equal split of independents leaned D (17%) or R (16%).
The findings: In Q1 last year, 49% of U.S. adults identified as Democrats or leaned D. 40% identified as Republicans or leaned R.
By Q4, 42% were Ds or leaners, and 47% were Rs or leaners.
Both the 9-point D advantage in Q1 and 5-point R edge in Q4 are among the largest Gallup has measured, going back to 1991.
Jones tells me this was the biggest swing in a single calendar year: "There were a couple that were close — 1995 went from +5 Rep in Q1 to +7 Dem in Q4 ... 1992 went from +1 Dem in Q1 to +12 Dem in Q4 ... 1994 went from +7 Dem in Q1 to +3 Rep in Q4."
🔮 What we're watching: The GOP advantage may already be eroding.
Gallup's December tracker showed the two parties even — 46% Republican/leaning and 44% Democratic/leaning.
3. Axios turns 5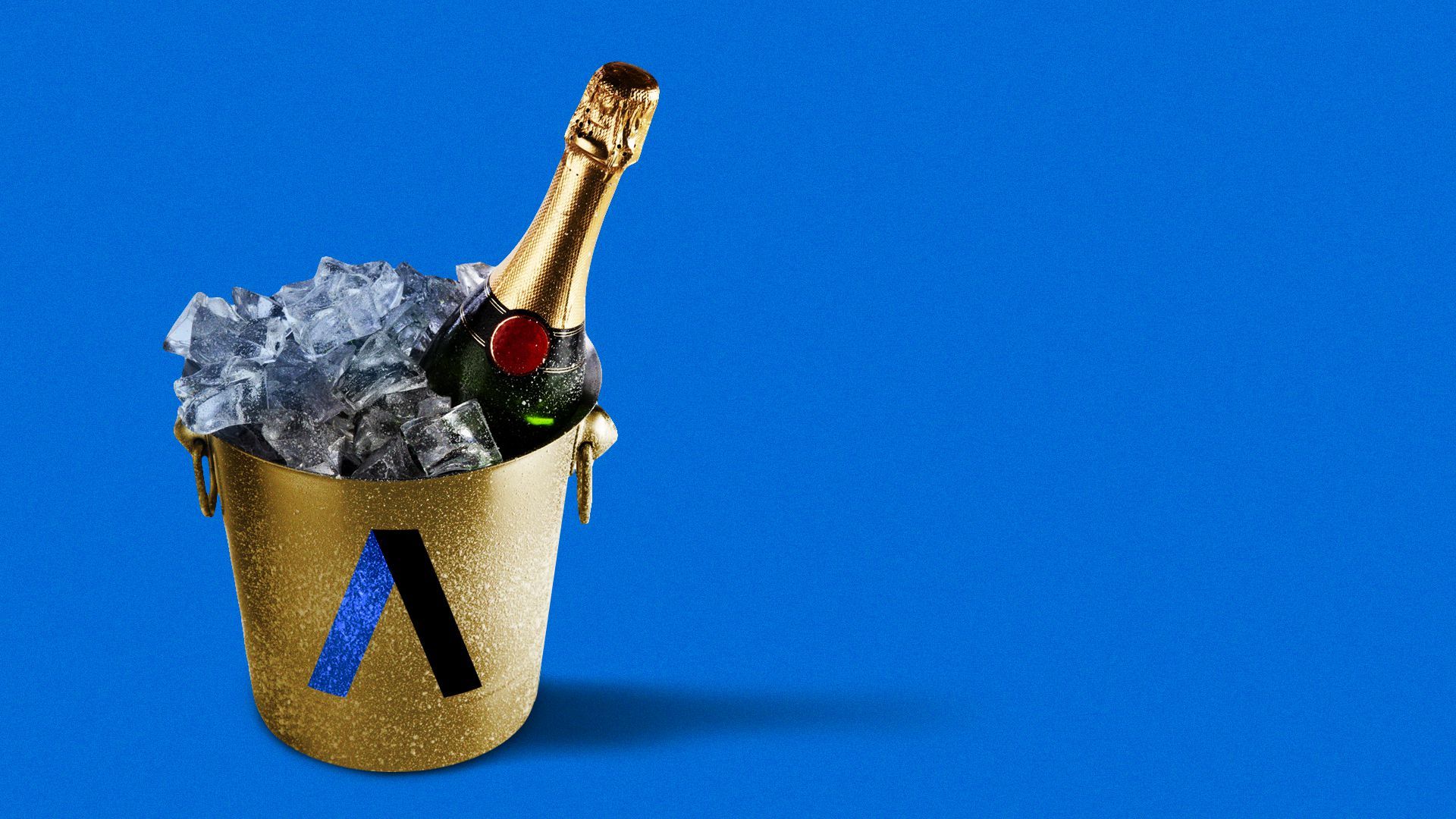 Five years ago today, Axios launched with the big idea that the world needed smarter, more efficient coverage of the topics shaping the fast-changing world. We pledged to put our audience first, always.
Thank you for loving Axios as we spread beyond newsletters and our web stream to podcasts ... live and virtual events ... shows ... Axios Local (14 cities, with 11 more soon) ... Axios HQ, helping your organization communicate in Smart Brevity™ ... and launching tomorrow: Axios Pro, our subscription service diving deep into deals and dealmakers.
It's all built on top-shelf, well-sourced, trustworthy original reporting — never wasting your time, never insulting your intelligence.
Why it matters: All those manifestations of Axios are animated by that Day 1 idea — put the audience first. Make you smarter, faster, so you can make better decisions.
We're grateful for the handful, then dozens, then scores, now hundreds of Axios colleagues who live that mission every day.
They've built a company far beyond the dreams Jim VandeHei, Roy Schwartz and I had when we embarked on this great adventure.
Thank you for believing in Axios — we promise to always be worthy of your time and attention.
✉️ Invite your friends, family, colleagues to get Axios AM/PM.
4. Moonscape after undersea eruption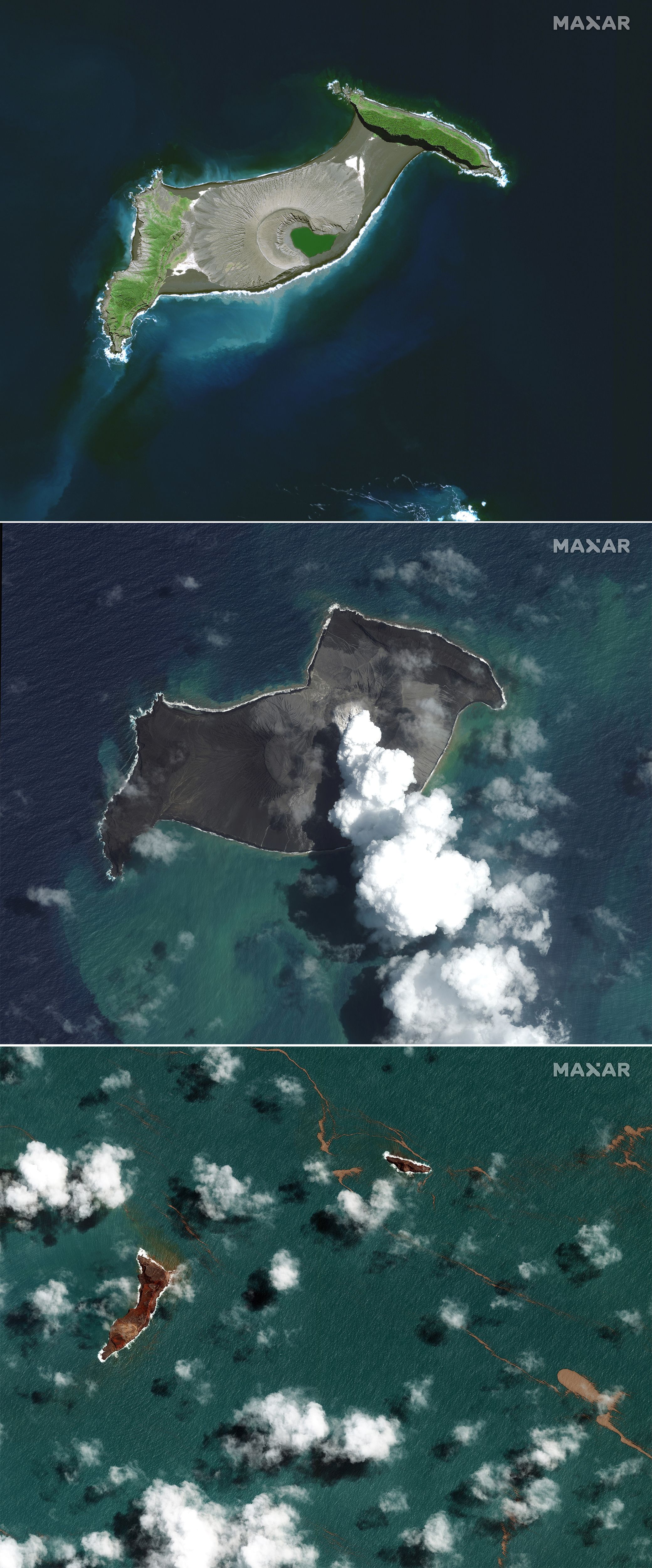 Satellite images show Hunga Tonga/Hunga Ha'apa volcano before, during and after its eruption Saturday off Tonga, in the South Pacific.
A sonic boom could be heard as far away as Alaska.
Tonga appears to have avoided the widespread disaster many initially feared, AP reports.
Ash coated the main island, transforming it into a gray moonscape and contaminating rainwater people rely on to drink.
Ash on the runway is still delaying relief supplies.
📷 Side-by-side images ... Video.
5. 🎞️ China builds movie empire
China blocked all four of Disney's Marvel movies from its theaters last year, squeezing U.S. film giants out of the world's fastest-growing box office, Axios' Sara Fischer and Bethany Allen-Ebrahimian report.
"It's a real turning away from the global entertainment industry," said Rebecca Davis, China bureau chief for Variety.
Why it matters: The Chinese Communist Party is using domestic films for mass messaging aimed at achieving political goals.
The big picture: China's leaders have set a goal for China to become a "strong film power" by 2035, Aynne Kokas, assistant professor of media studies at U.Va., told Axios.
China surpassed the U.S. as the world's largest theatrical market for the first time in 2020, and beat it again in 2021.
6. Larry Fink to CEOs: Treat workers well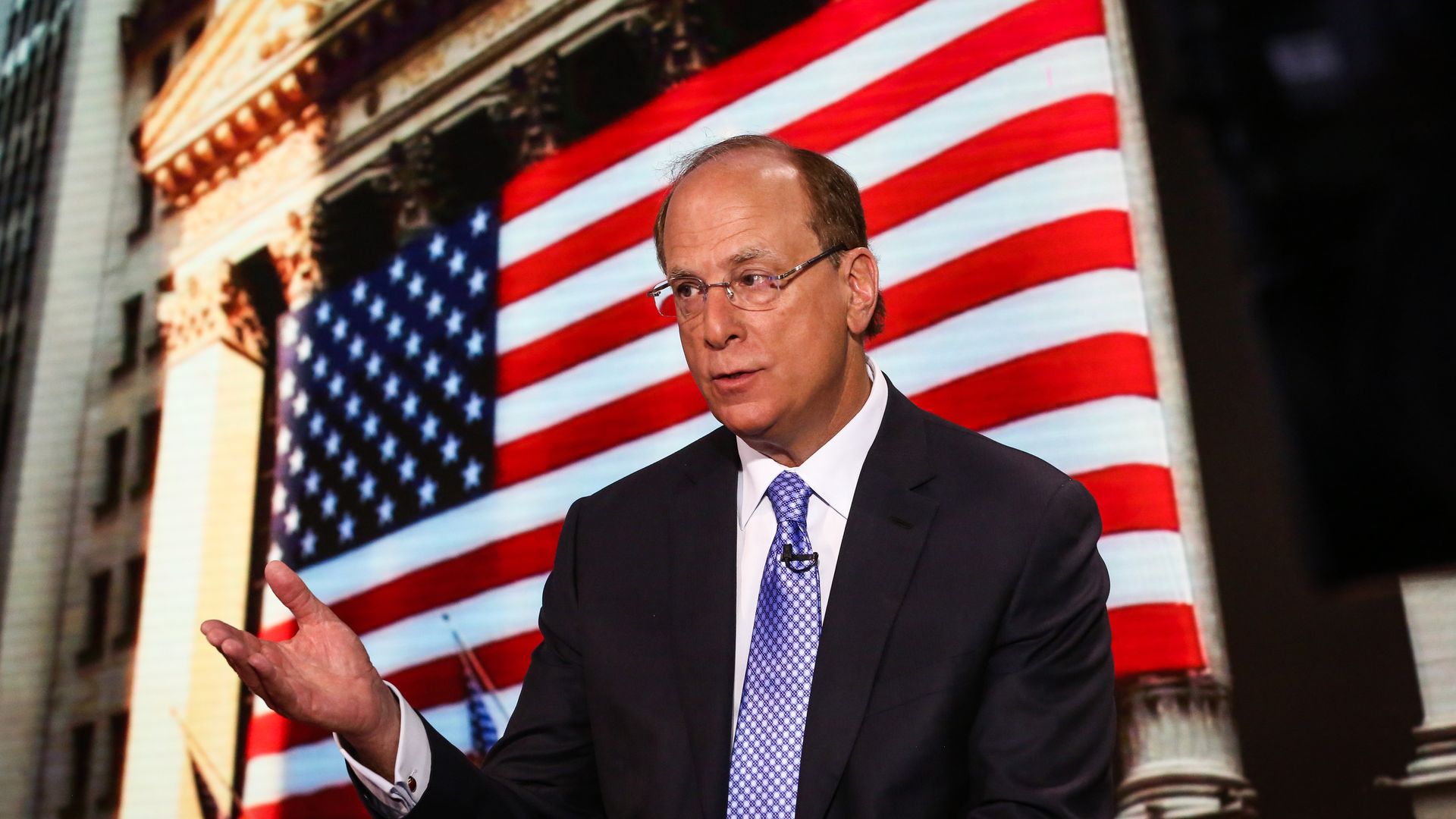 BlackRock chairman and CEO Larry Fink says in his closely read annual "Dear CEO" letter that workers "demanding more from their employers is an essential feature of effective capitalism":
"It drives prosperity and creates a more competitive landscape for talent, pushing companies to create better, more innovative environments for their employees," Fink writes.
"Our research shows that companies who forged strong bonds with their employees have seen lower levels of turnover and higher returns through the pandemic."
Why it matters: Fink is among the most influential executives to acknowledge workers are wielding more power, writes Axios' Emily Peck, who debuts today with Matt Phillips as co-pilots of Axios Markets. Sign up here.
7. Senators fly to Ukraine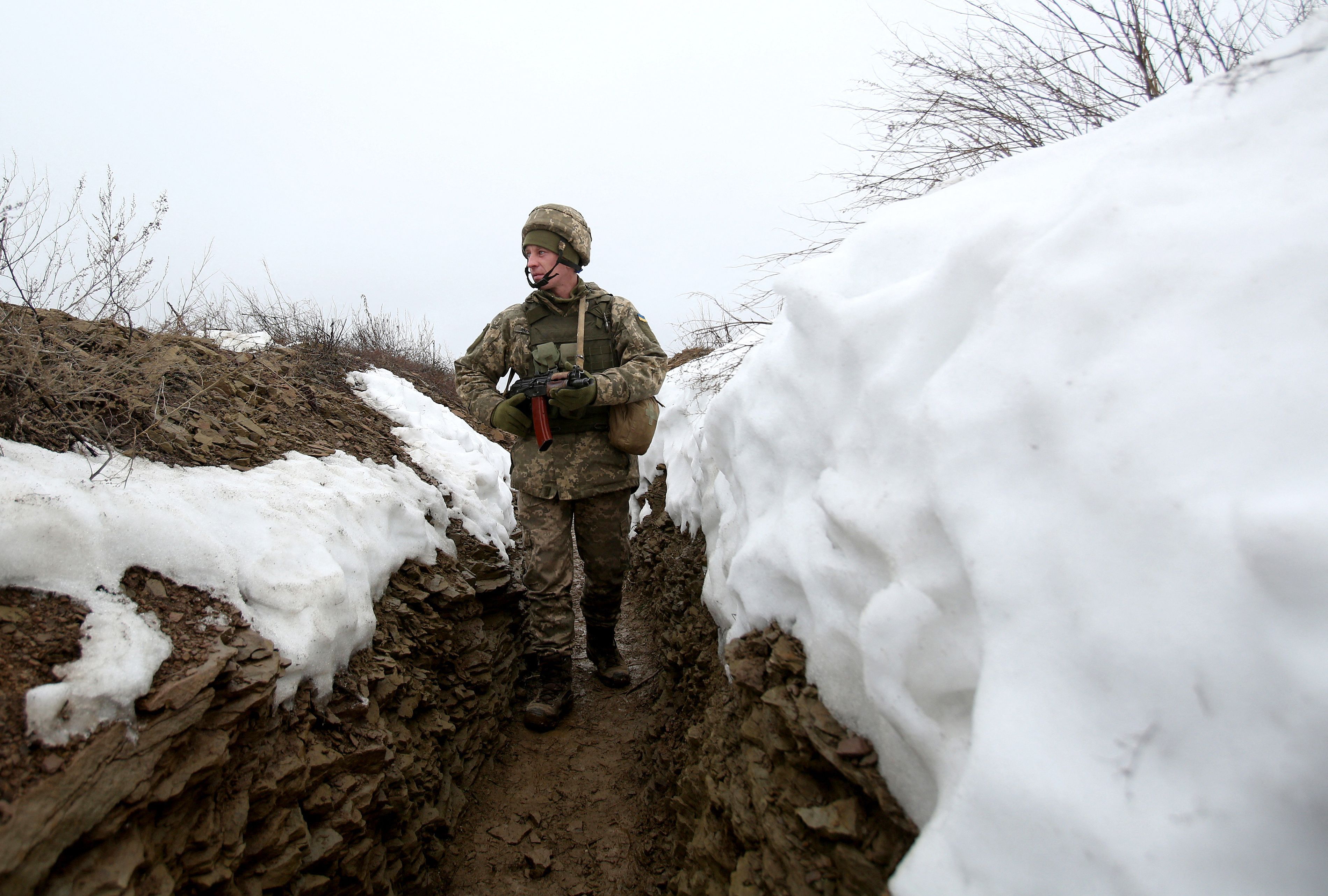 Seven U.S. senators met yesterday in Kyiv, the Ukrainian capital, with President Volodymyr Zelensky as the West braces for the possibility of a Russian invasion, Axios' Zachary Basu reports.
Why it matters: The bipartisan delegation tried to project a united front with Ukraine, following a divisive Senate vote on Thursday, when Democrats blocked sanctions Zelensky's government was seeking against the Russia-to-Germany Nord Stream 2 pipeline.
What to watch: Senators are pushing forward this week on broader sanctions legislation aimed at deterring Russia. But Ds and Rs remain divided over how and when those costs should be imposed.
8. 1 smile to go: Blessing the pets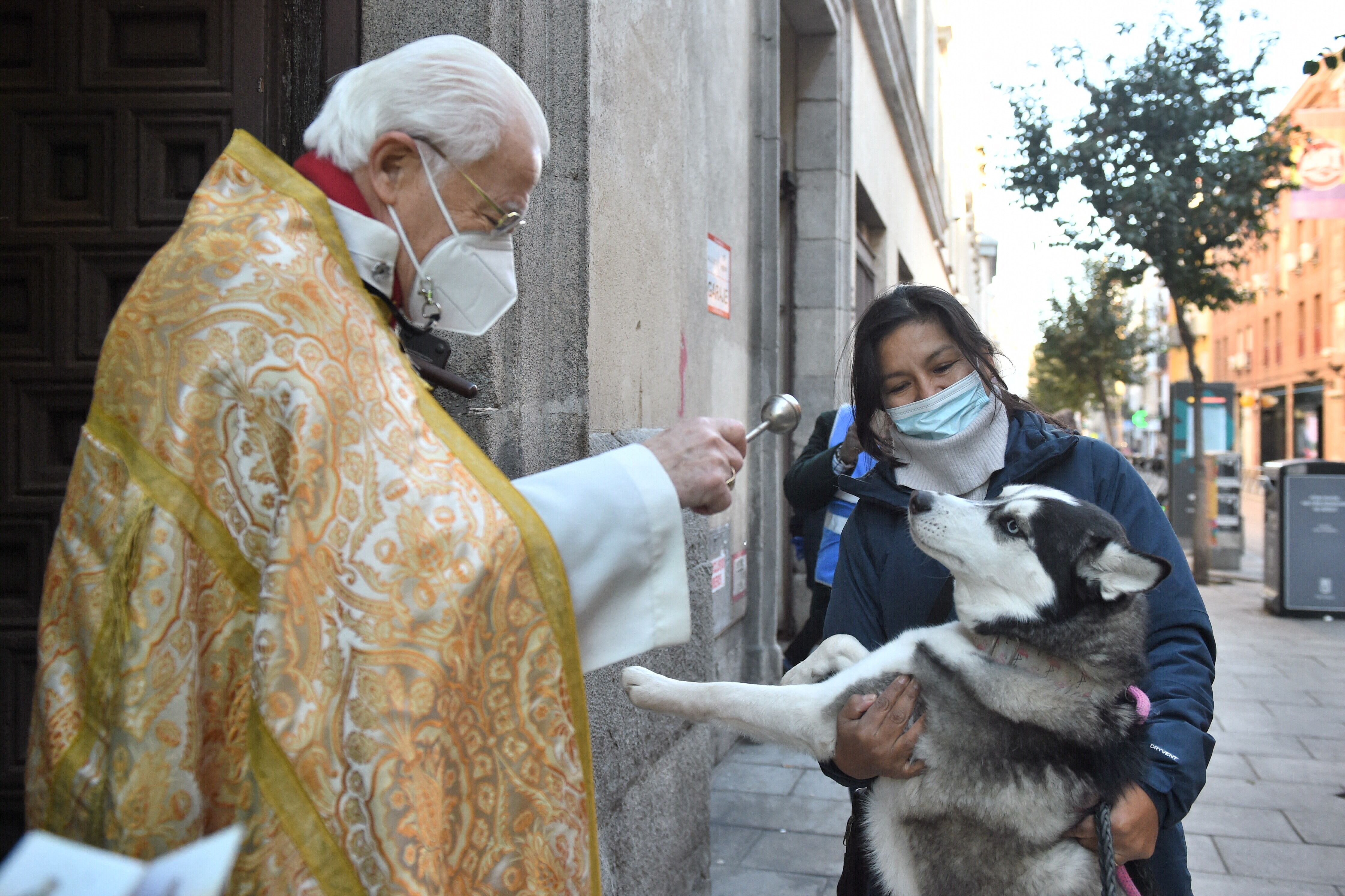 Father Angel performs the traditional blessing of animals in Madrid yesterday during the feast of San Anton, Spain's patron saint of domesticated animals — a tradition that dates to medieval plague times.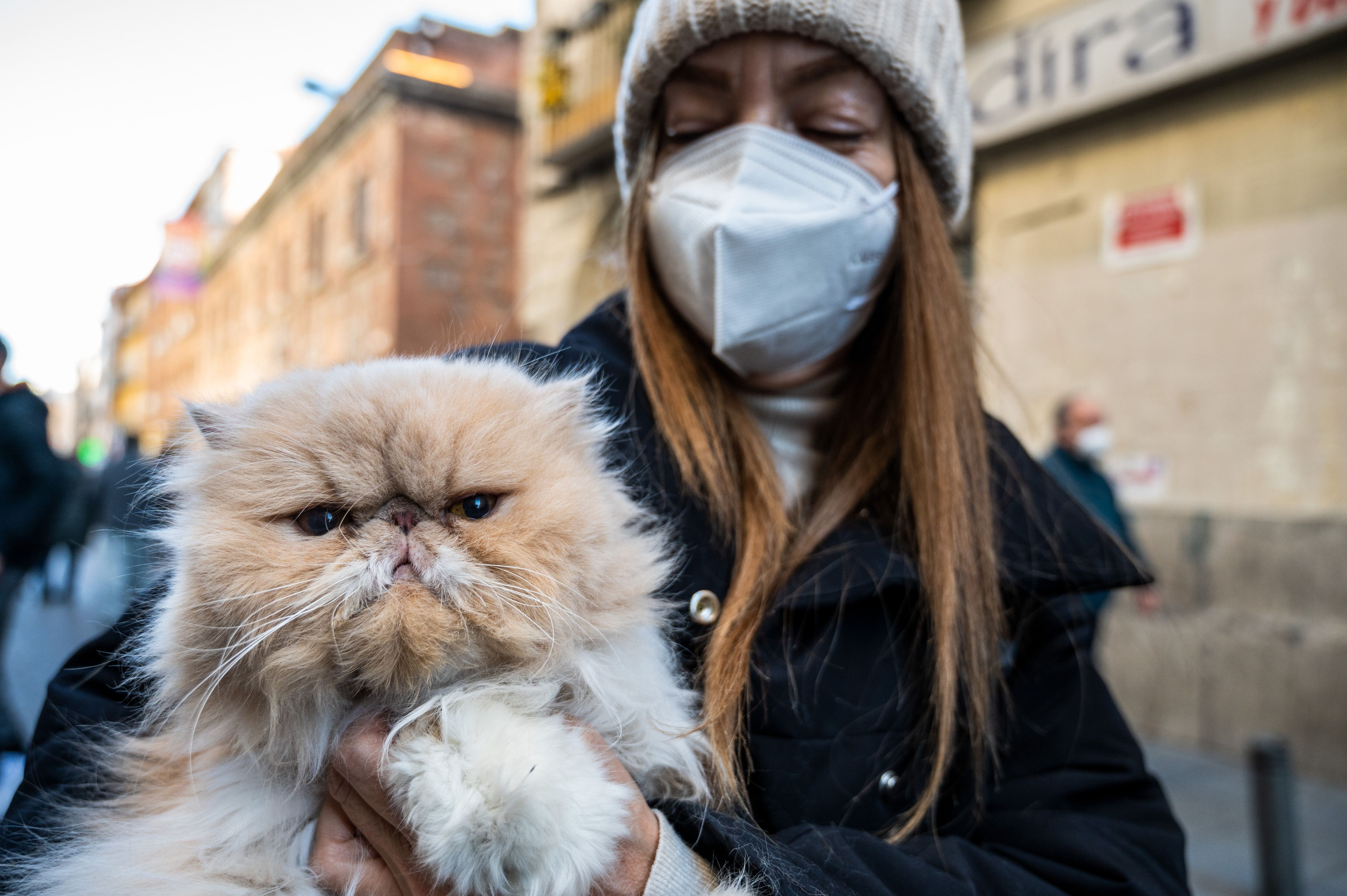 This kitty can't wait to get blessed.
📬 Was this email forwarded to you? Sign up here for your own personal copy of Axios AM and Axios PM.