Axios AM
January 23, 2023
👋 Hello, Monday. Smart Brevity™ count: 1,488 words ... 5½ mins. Edited by Kate Nocera.
1 (really) big thing: How pickups ballooned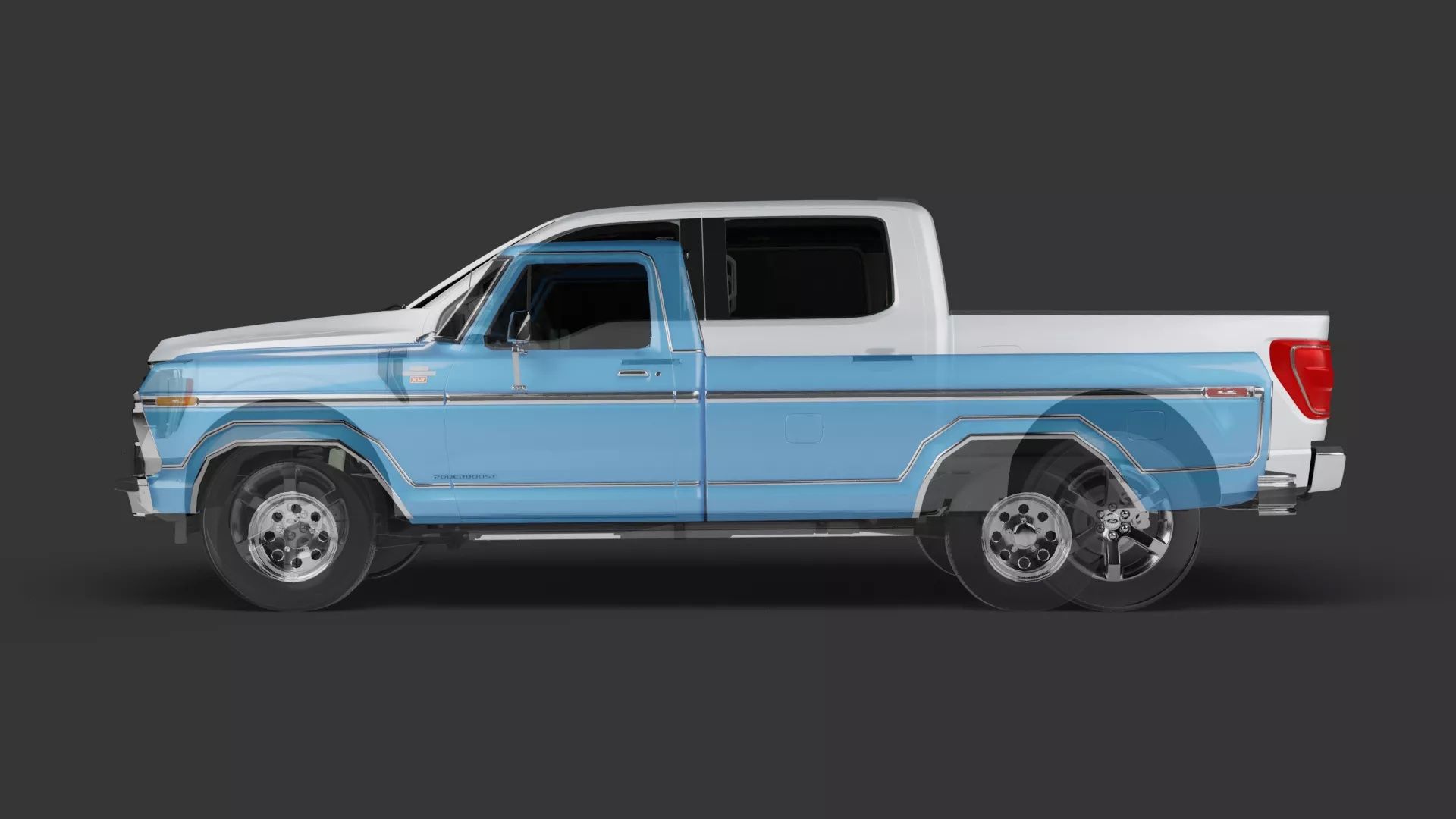 Sales of huge pickups are sustaining carmakers and bringing in record profits. Yet pedestrian and road safety advocates say today's massive trucks are a hazard, given their size, weight, and driver blind spots.
In a new Axios Visuals special project, Axios' Will Chase, Jared Whalen and Joann Muller look back over the past 50 years to examine the societal changes behind pickups' ever-increasing size.
America has a unique love affair with pickup trucks — the Ford F-150 has been the best-selling vehicle in the U.S. for more than 40 years.
In the 1980s, about half of pickup trucks were categorized as small or midsize. But by the 2010s, small pickups had nearly vanished as Americans increasingly bought into the big-truck lifestyle.
As pickups transitioned from workhorses to lifestyle vehicles, their design shifted accordingly: Cabs expanded to accommodate more passengers, while beds shrank.
The first generation of F-150s was 36% cab and 64% bed by length. By 2021, the ratio flipped — 63% cab and 37% bed.
🔎 Between the lines: Survey data from vehicle research firm Strategic Vision shows a third of today's pickup owners rarely or never use their truck for hauling, while two-thirds rarely or never use it for towing.
Instead, experts say, much of the big pickup mania is being driven by consumers' self-image.
The firm surveys owners each year about the character traits they associate with their vehicles.
Two words set F-150 owners apart: "powerful" and "rugged."
🥊 Reality check: One result of supersized trucks is greater risks to pedestrians and other drivers.
Drivers of today's trucks sit much higher, creating a blind spot where small children or wheelchair users are hidden from view.
The other side: Ford says "safety is a top priority," and points to safety-related technologies — including pedestrian detection sensors, automatic emergency braking and 360-degree cameras.
The 2022 F-150 earned a "top safety pick" rating from the Insurance Institute for Highway Safety.
🔮 What's next: Pickups have probably maxed out in terms of size, but are still evolving to keep up with changing lifestyles.
Now that they're going electric, many offer capabilities and bonus features that aren't available from gasoline or diesel trucks — better torque and faster acceleration, and the ability to power a worksite, campsite, or tailgate party without burning gas.
Share this project, "Pickup Trucks: From Workhorse to Joyride."
2. Mourning on Lunar New Year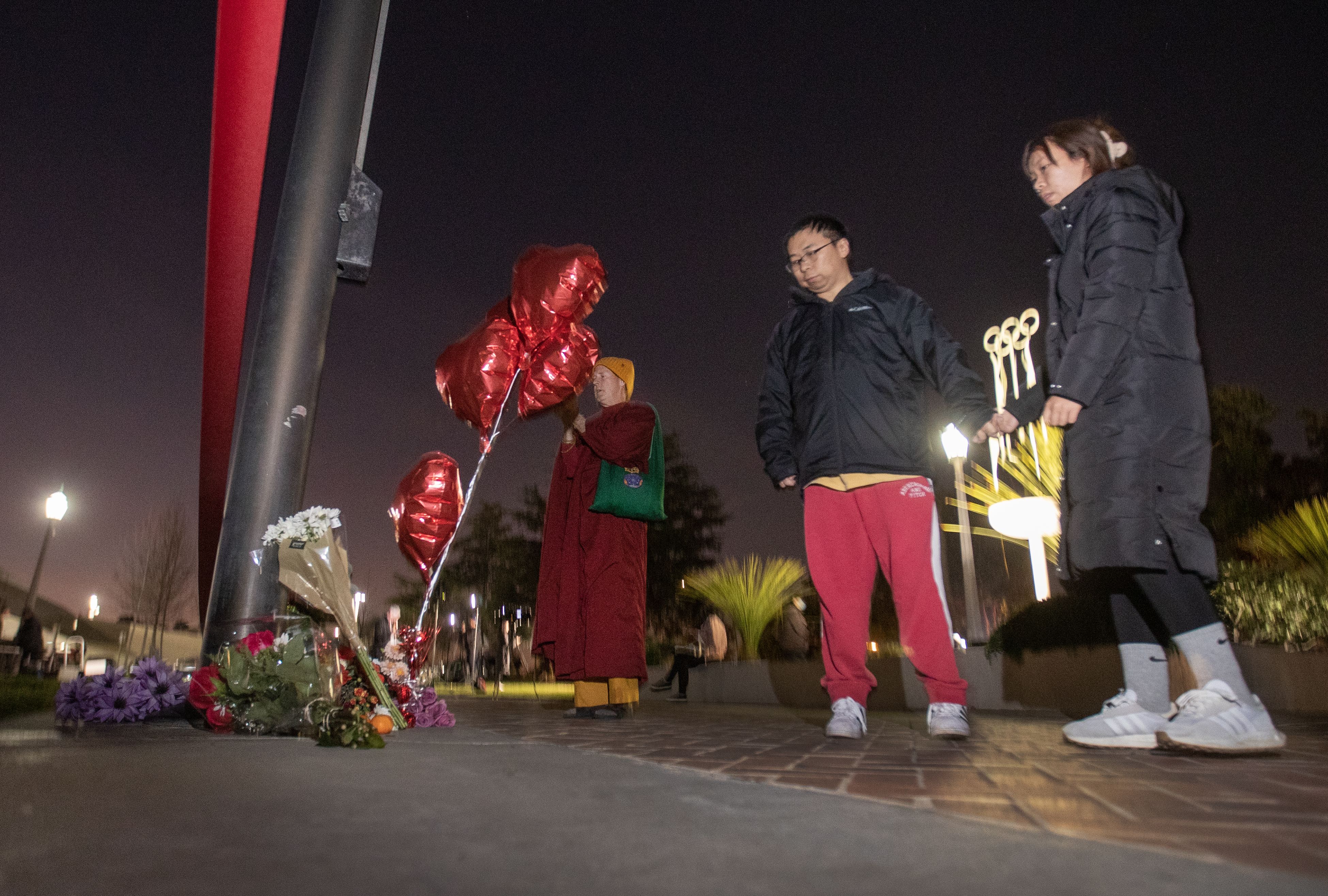 The shooting deaths of 10 revelers at a dance club in Monterey Park, Calif. — a majority Asian American city east of L.A. — sent a wave of fear through Asian American communities in the region, and cast a shadow over Lunar New Year festivities nationwide.
Saturday night's attack was the deadliest mass shooting in the U.S. since 19 children and two teachers were killed in Uvalde, Texas, last May. (N.Y. Times)
The latest: L.A. County Sheriff Robert Luna announced the assailant was believed to be Huu Can Tran, 72, of Hemet, Calif.
His body was found inside a cargo van with self-inflicted gunshot wounds following a standoff with police in nearby Torrance, Calif.
Luna said Tran was the only suspect in the Star Ballroom Dance Studio shooting and a second incident shortly after in the nearby city of Alhambra, where two civilians disarmed the suspect.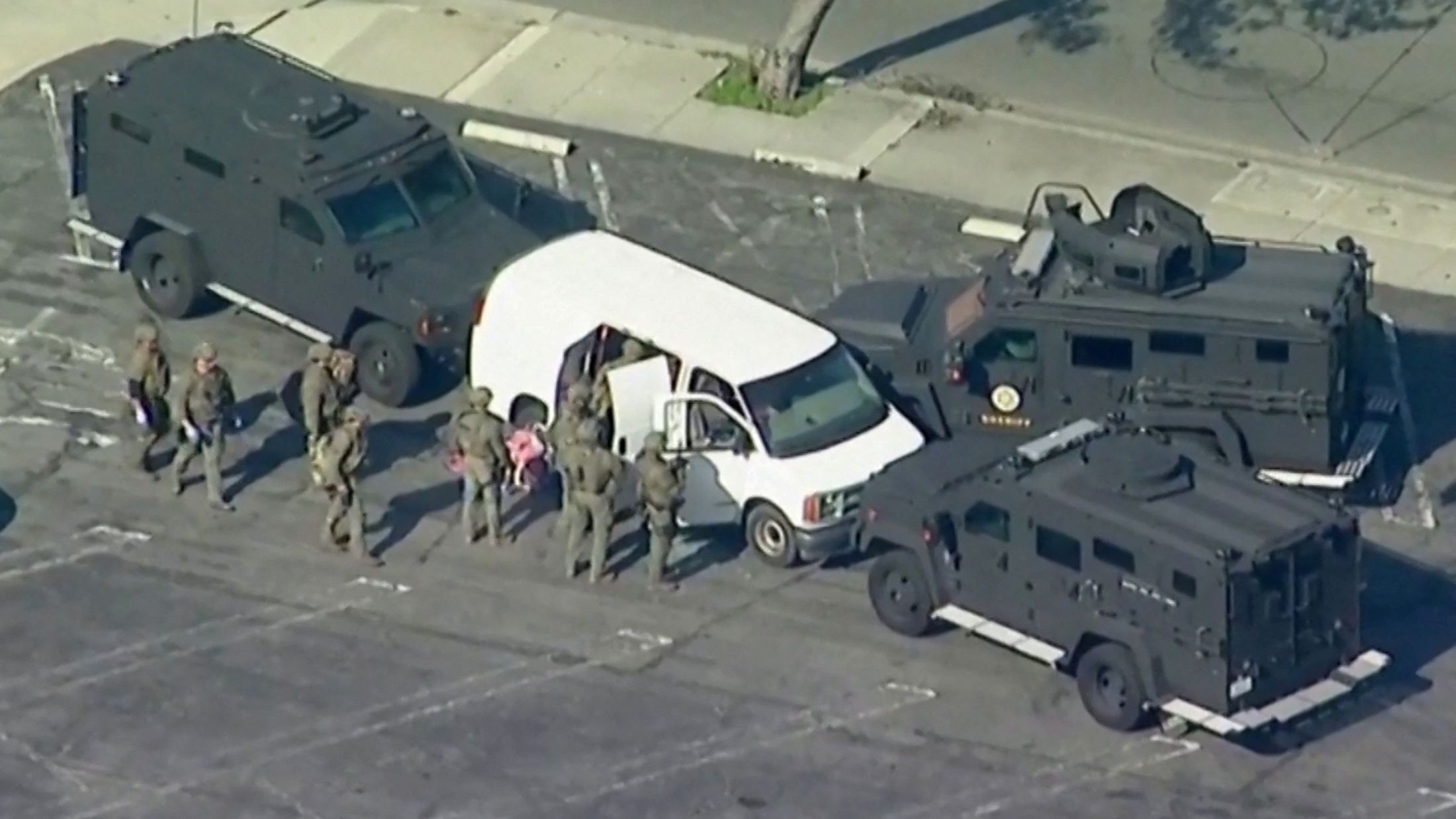 The sheriff said: "We still are not clear on the motive."
The suspect was carrying what Luna described as a semi-automatic pistol with an extended magazine. A second handgun was discovered in the van where Tran died.
3. 💡 Why Biden chose Zients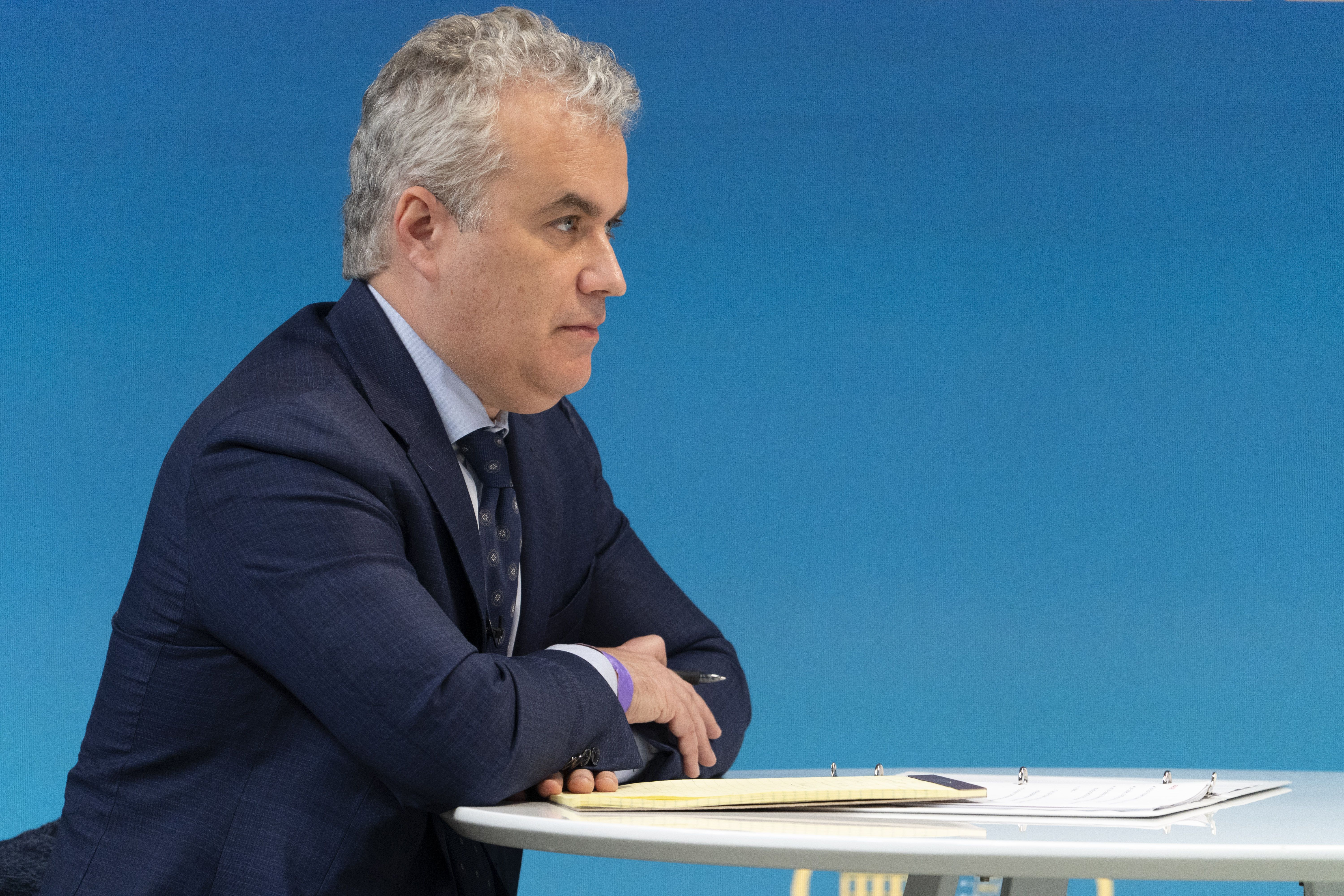 Former White House COVID czar Jeff Zients is expected to be President Biden's next chief of staff — replacing Ron Klain, who'll leave shortly after the State of the Union address on Feb. 7, Axios' Hans Nichols, Sophia Cai and Erin Doherty report.
Why it matters: Zients will have to guide the West Wing through Biden's likely re-election campaign, with congressional Republicans unleashing a battery of investigations into the administration.
Zients, 56, was co-chair of the Biden transition team before becoming COVID response coordinator.
He worked with then-vice-president Biden as director of the National Economic Council during the Obama administration, and was also acting director of the Office of Management and Budget.
So he has the skill set for a possible recession.
Between the lines: Zients, a person familiar with the selection said, is known as a master implementer — a priority for the White House.
Zients' longstanding relationship with Biden, his senior advisers, senior White House staff and Cabinet is also a key component.
Zients also has private-sector experience: A successful management consultant, he ran the Advisory Board Company alongside David Bradley before taking it public and netting tens of millions of dollars," reports The Washington Post, which scooped Zients' selection
He's low-key — ambitious but not a knife-fighter.
4. 🧐 Labor's popularity isn't netting members
Check out this pair of stats:
Union popularity in the U.S. (above) is the highest since the 1960s, fueled by high-profile organizing at Amazon and Starbucks.
But data from the Labor Department last week showed that at the same time, union members as a share of workers hit an all-time low:
Why it matters: The reasons include institutional labor's missteps, well-funded corporate pushback, and weak federal/local laws have all helped suppress U.S union membership, Axios' Emily Peck and Nathan Bomey write.
Organizers are "blowing this opportunity," said Jon Hiatt, former general counsel at the AFL-CIO.
He said they need to do more to support workers organizing on their own, and more to help newly organized workers land contracts.
What's happening: Critics say that Big Labor hasn't adapted to the new realities of business in the modern era.
"They're organizing the same way they always have," said Kate Bronfenbrenner, a professor at Cornell's School of Industrial and Labor Relations.
Between the lines: Companies are spending hundreds of millions of dollars fighting organizing efforts — with little to fear from the National Labor Relations Board, which can only levy weak penalties when companies illegally move to fire organizers, or push back in other ways.
One legal catalyst was a 5-4 ruling by the Supreme Court in 2018, which said that unions could no longer force workers to pay dues.
Another factor: The public sector has lost workers amid a labor shortage. The unionization rate in that area dropped from 33.9% in 2018, to 33.1% in 2022, an all-time low.
The AFL-CIO celebrated an overall increase in members — 273,000 added.
"This is a watershed moment," Steve Smith, AFL-CIO spokesperson, said in a statement to Axios. "This is the moment to go big and be bold."
5. Ukraine war changed energy markets forever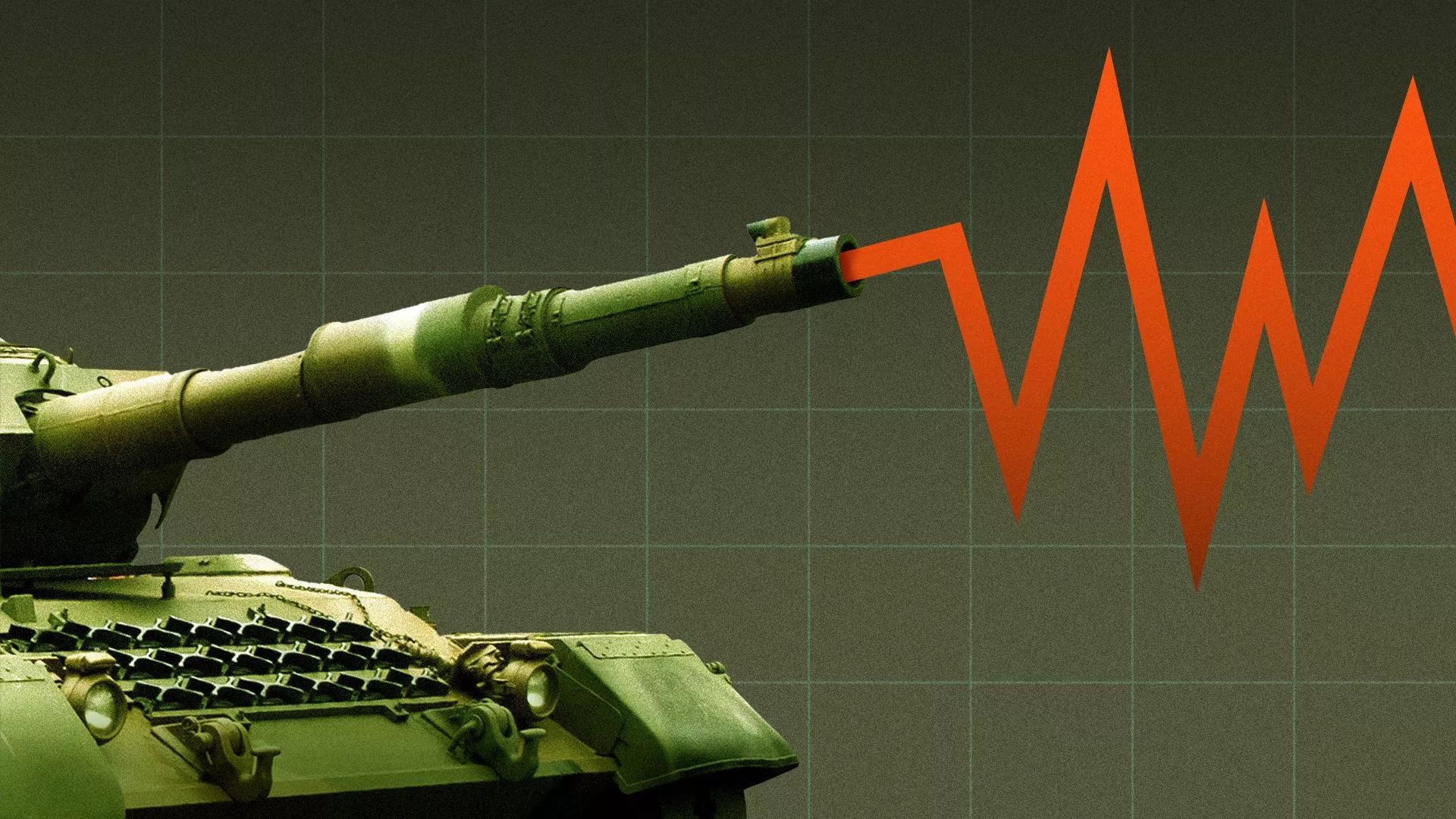 Nearly a year after Russia's invasion, the Ukraine crisis has permanently reshaped the global energy system and brought severe economic pain, writes Ben Geman, author of Axios Generate, our daily energy newsletter.
Why it matters: The worst-case scenarios haven't come to pass, thanks to a mix of EU policies, Vladimir Putin's miscalculations and pure luck. But the impact is apparent on every facet of the market, from natural gas to oil to low-carbon energy.
Europe's heavy dependence on Russian gas, which once provided 40% of EU supplies, has been rapidly severed. Now it only accounts for about 14.4% of EU supplies, per S&P Global Commodity Insights.
Putin misjudged his ability to wield Russia's massive gas and oil exports to Europe as a geopolitical weapon.
"Russia's days as an energy superpower are ebbing away," energy historian and analyst Dan Yergin said.
Luck was a factor, with unusually mild weather that has cut heating demand.
"Widespread shortages, which were once legitimately feared, have not materialized," writes Financial Times energy editor David Sheppard in a column titled "Vladimir Putin is losing the energy war."
🥊 Reality check: The crisis brought severe economic pain to Europe, hammering consumers and energy-hungry industries, and beyond.
More broadly, it has helped push up energy prices everywhere and boost food prices.
Share this story ... Get Axios Generate, our daily energy newsletter.
6. 🏈 NFL's final 4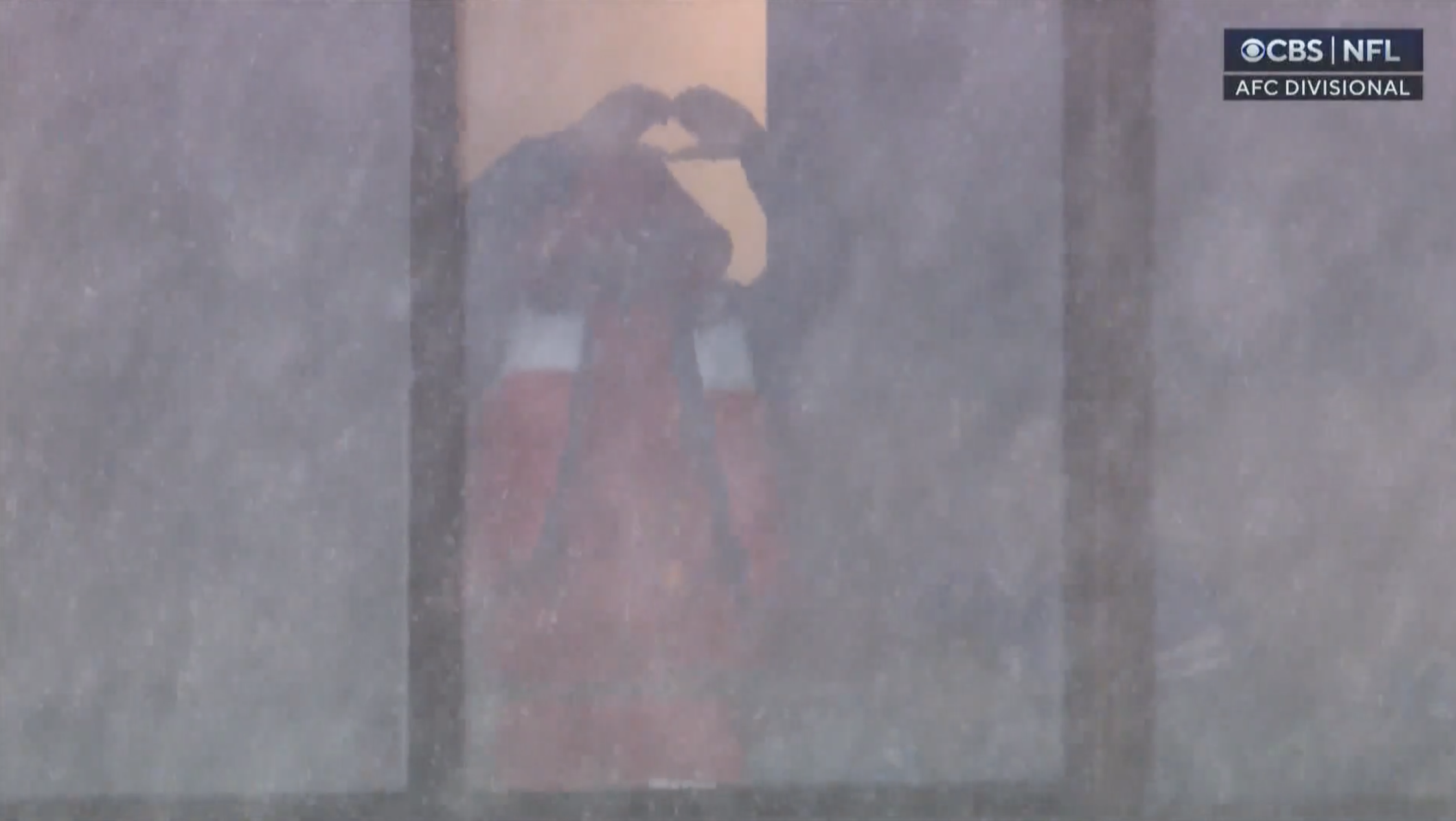 The Bill's Damar Hamlin is making a remarkable recovery and attended yesterday's playoff game in Buffalo, waving to fans from a stadium suite.
The crowd erupted when an image of the recovering Hamlin filled the massive screens at the end zones. Fans turned toward the glass-enclosed suite and cheered, AP reports.
Hamlin stood and raised his arms as if saluting the crowd. He ended by forming a heart sign with his hands, his signature gesture.
But the Bills' season ended with a snowy 27-10 rout by Cincinnati.
Conference championship games are next Sunday:
NFC: San Francisco 49ers at Philadelphia Eagles, 3 p.m. EST, Fox.
AFC: Cincinnati Bengals at Kansas City Chiefs, 6:30 p.m. EST, CBS.
The winners will play in the Super Bowl on Feb. 12 in Glendale, Ariz., at the home stadium of the Arizona Cardinals.
Fun fact: The Bengals haven't lost since Halloween.
📨 Thanks for starting your week with us. Please invite your friends to sign up.