Axios AM
February 21, 2020
Happy Friday!
🚨 Bulletin: Secretary of State Mike Pompeo tweeted this morning that the U.S. has "come to an understanding with the Taliban" that could lead to a peace deal in Afghanistan.
A planned seven-day "reduction in violence" across the country is set to begin today, before the signing of a U.S.-Taliban agreement on Feb. 29.
1 big thing ... Bloomberg backfire: Boosting Bernie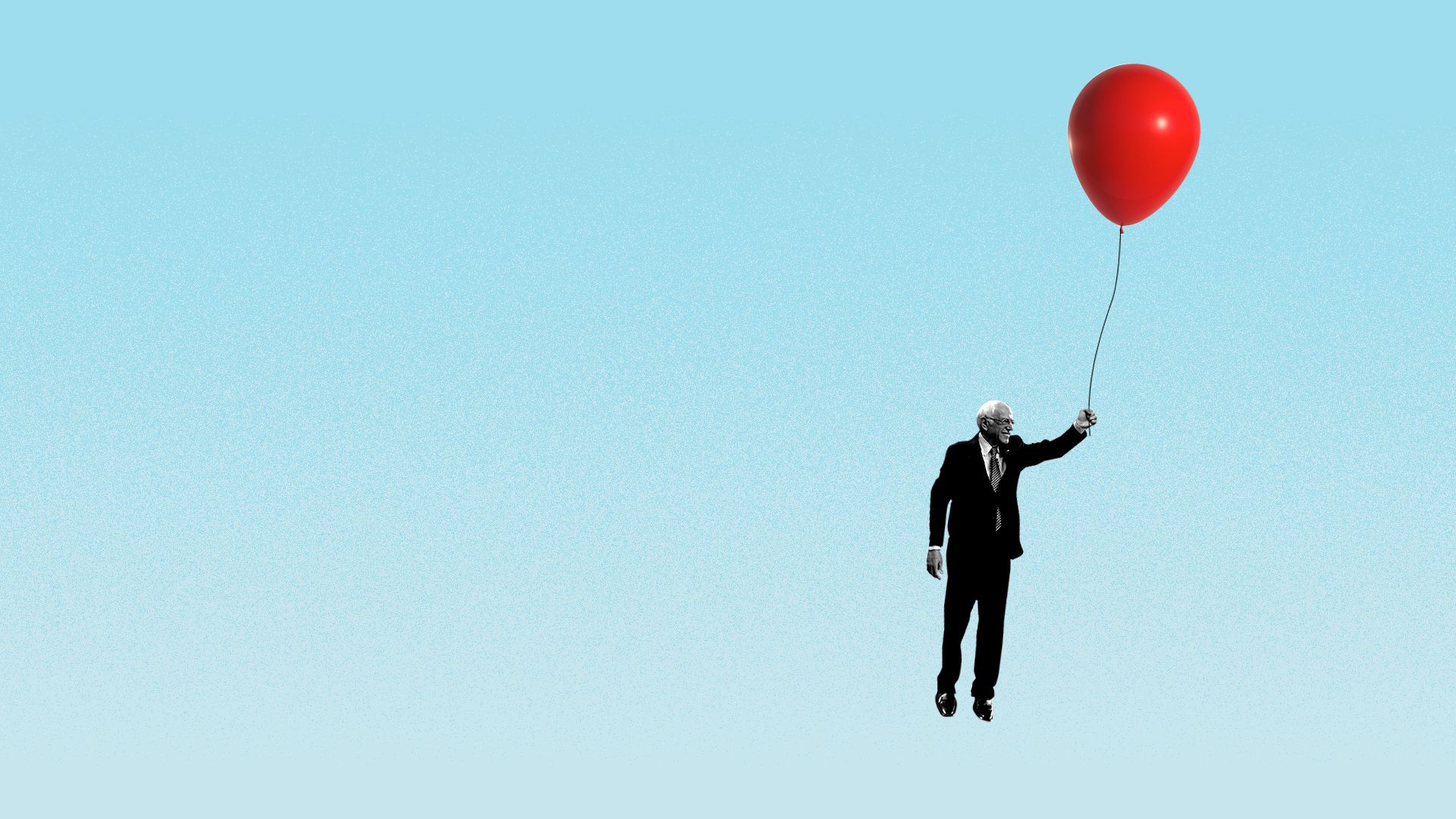 Mike Bloomberg got into the 2020 race to stop Bernie Sanders and socialism. If he doesn't bounce back from this week's debate, he may seal the deal for both, Axios CEO Jim VandeHei writes.
Why it matters: Bloomberg's own campaign has warned that Sanders could lock up the nomination in mere weeks, thanks to rivals spitting the opposition vote. But Bloomberg's own spending makes it harder for other rivals to cut through — and virtually assures he sucks up significant delegates.
A top Bloomberg official tells me the response is simple: Recover at the next debate — Tuesday in South Carolina.
Bloomberg warned in Salt Lake City yesterday: "Look, the real winner in the debate last night was Donald Trump. Because I worry that we may very well be on the way to nominating somebody who cannot win in November."
"And if we choose a candidate who appeals to a small base, like Sen. Sanders, it will be a fatal error."
Situational awareness: Bloomberg is polling at 15-plus in most states and his money can buy a viable floor, regardless of debate performances.
Joe Biden and Pete Buttigieg could be viable alternatives, and Elizabeth Warren got her mojo back with her debate takedown of Bloomberg. But they're all playing with pennies compared with the former New York mayor's billions.
Sanders, if anything, is rising. National and state polls show him getting stronger and performing similarly to — and sometimes better than — rivals in head-to-head match-ups with President Trump.
Part of the Bloomberg theory of the case depends on a contested convention breaking his way. But David Plouffe, Barack Obama's campaign manager in 2008, said on MSNBC's post-debate show: "The notion that the Democratic Party is going to have party insiders overturn the will of the voters — I just don't think it's gonna happen. So the clock is ticking."
Between the lines: For Bloomberg's dream scenario to play out, other moderate candidates would need to drop out quickly. And that's not happening, Axios' Margaret Talev points out:
The debate ramped up intrigue over this scenario: What if none of the remaining Democrats in the race drops out, no matter how poorly they perform through Super Tuesday, because they all want to hang on in case of a contested convention?
🥊 Quote of the day ... Bloomberg to a crowd in Salt Lake City: "So, how was your night last night?"
2. House warned of Russian effort to re-elect Trump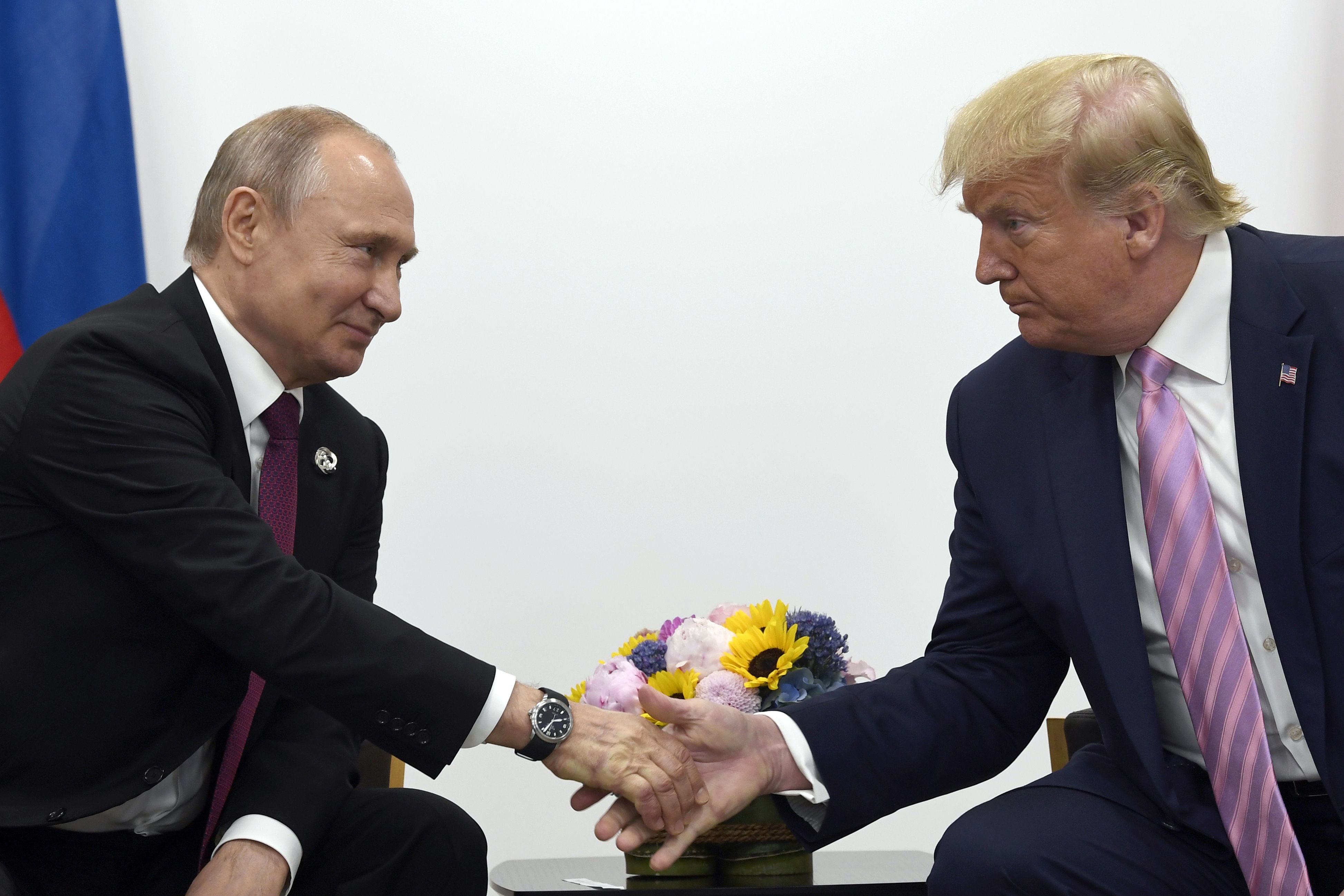 Intelligence officials warned the House Intelligence Committee last week that Russia is interfering in the 2020 election to help President Trump get re-elected, AP reports.
The briefing — by Shelby Pierson, the top election-security official in the Office of the Director of National Intelligence — focused on Russian efforts to influence the 2020 election and sow discord in the American electorate.
Why it matters: The warning raises questions about the integrity of the presidential campaign and whether Trump's administration is taking the proper steps to combat the kind of interference that the U.S. saw in 2016.
3. Companies are behaving like it's a recession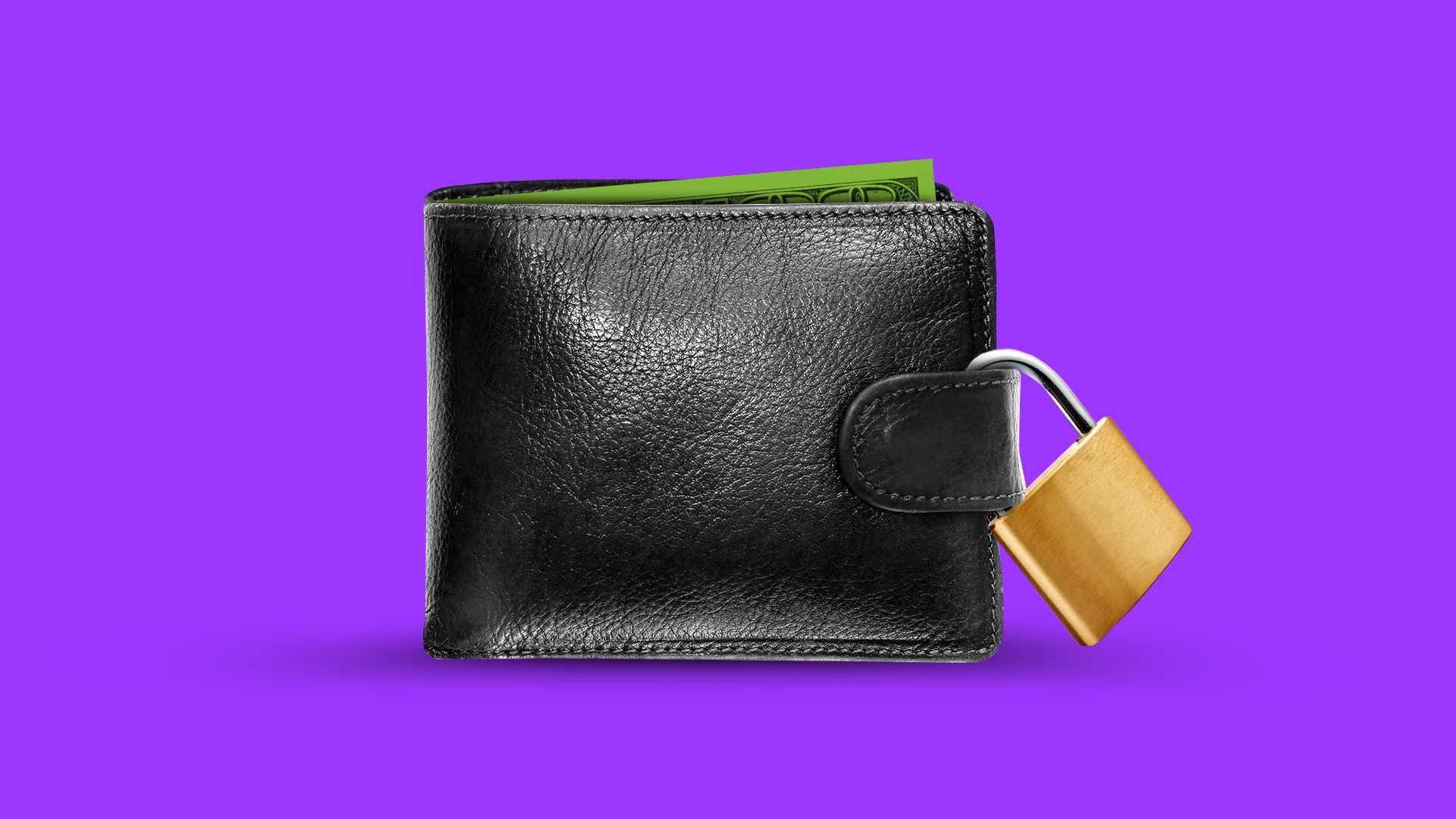 Despite historically low interest rates, U.S. companies are being unusually frugal, holding back on issuing new debt and pumping up their balance sheets with cash.
Why it matters, via Axios Markets editor Dion Rabouin: Historically, in such a situation, companies have moved to increase capital expenditures and buy assets in order to expand — but the opposite is happening now.
In the short term, that means the country is less at risk for economic collapse, but it also shows that American businesses are investing less in the future.
What's happening: Despite increased profits from President Trump's tax cuts, CEOs and company leaders have told Axios the uncertainty of the U.S.-China trade war and fears of an imminent recession discouraged big-ticket spending during 2019.
📈 Sign up for Dion's daily Axios Markets newsletter.
4. Freeze frame: What they've spent so far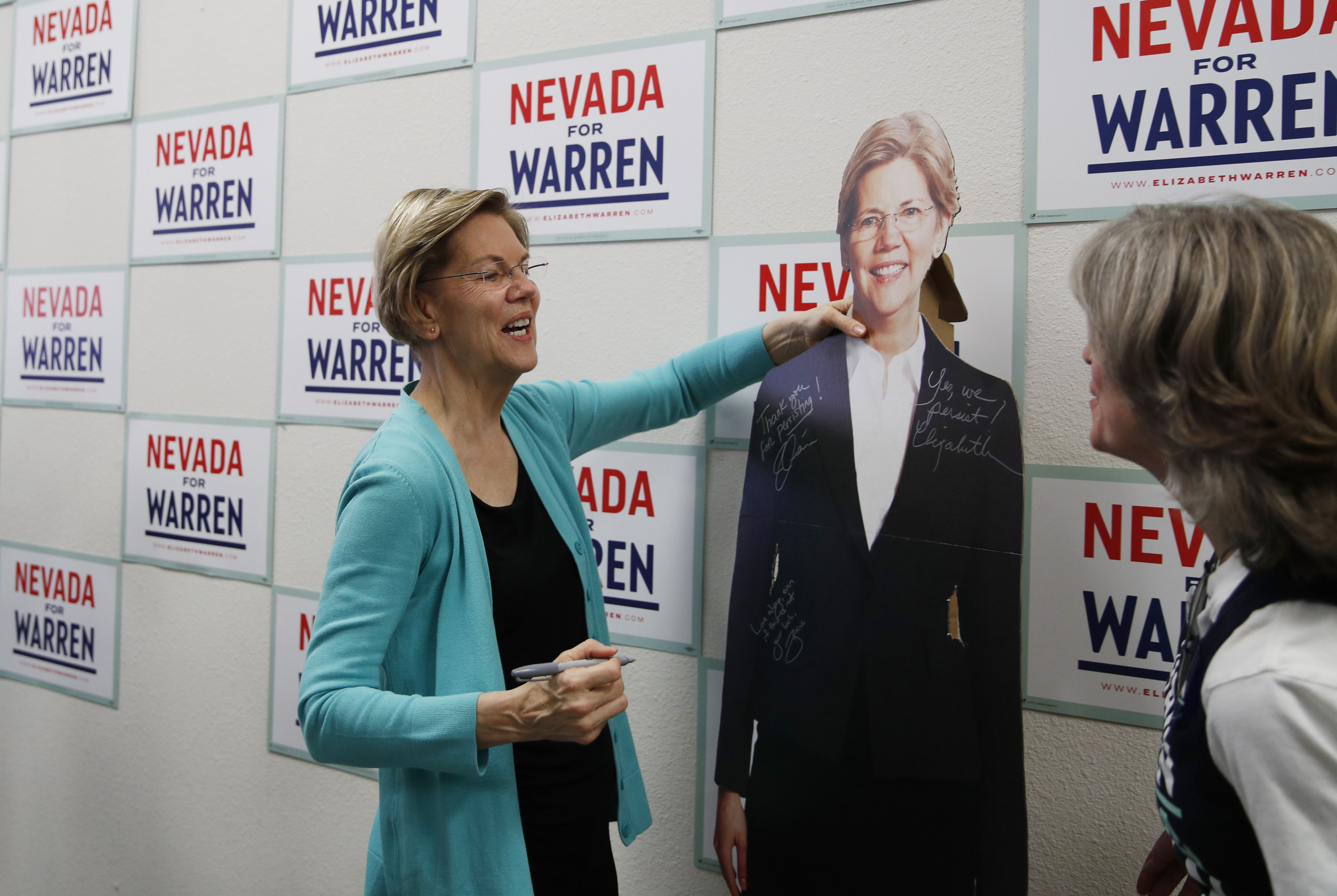 By the end of January, Mike Bloomberg had spent more in three months than the other top four candidates (Sanders, Biden, Warren, Buttigieg) had spent combined since they started running, the N.Y. Times writes from FEC filings.
Bloomberg: $409 million
Steyer: $254 million
Sanders: $117 million
Warren: $91 million
Buttigieg: $76 million
Biden: $63 million
Go deeper (subscription): Cash on hand, burn rate.
5. Techlash may just be getting started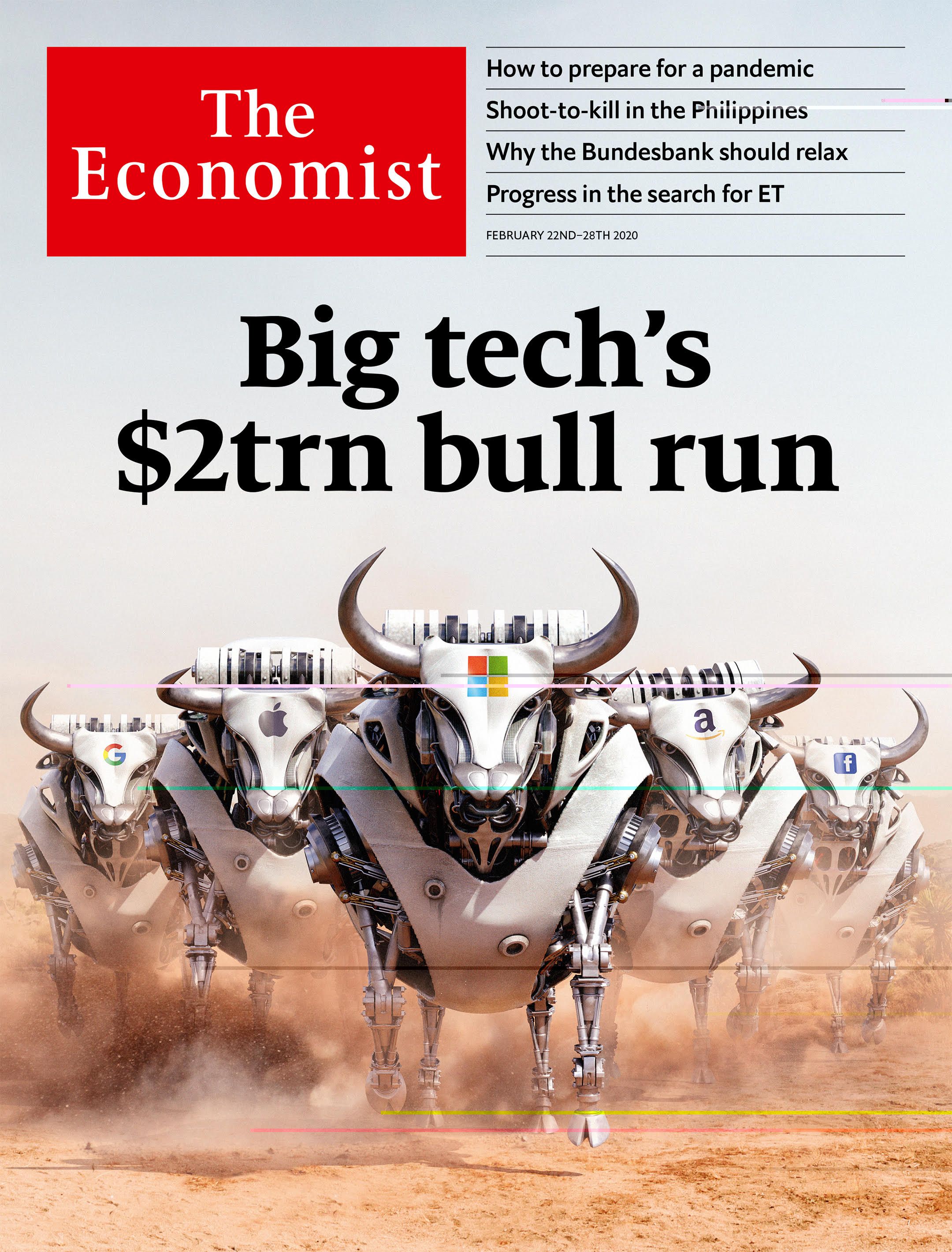 Big Tech weathered the regulatory threats of 2018's techlash, with the five biggest companies adding $2 trillion in value over the last year, but there's reason to believe that stormy waters could still lie ahead, The Economist writes.
"The trouble is that if you think that tech firms will get much bigger and diversify into more industries ... it is logical to assume that the backlash against them will not fade away but, eventually, get bigger."
"As Big Tech's scope expands, more non-tech firms will find their profits dented and more workers will see their livelihoods disrupted, creating angry constituencies."
"When recession strikes it will fuel new resentments. Big Tech could face a storm that few have yet paid much attention to."
The bottom line: "All this means that, far from having peaked, anger may be in the foothills."
6. 🎲 Massive casino data breach
MGM Resorts International said it was the victim of "unauthorized access to a cloud server" that exposed guest info last year, after a report claimed 10.6 million hotel guests had information compromised, per Reuters.
The information included names of guests and phone numbers, a spokesman said, without confirming the number of guests affected.
No credit card information or password data was involved, and the guests were notified, a statement said.
Technology website ZDNet reported earlier that the "personal details of more than 10.6 million users who stayed at MGM Resorts hotels" were published on a hacking forum this week.
"[I]ncluded in the leaked files are ... personal and contact details for celebrities, tech CEOs, reporters, government officials."
7. 🌴 Spotted at The Palm ...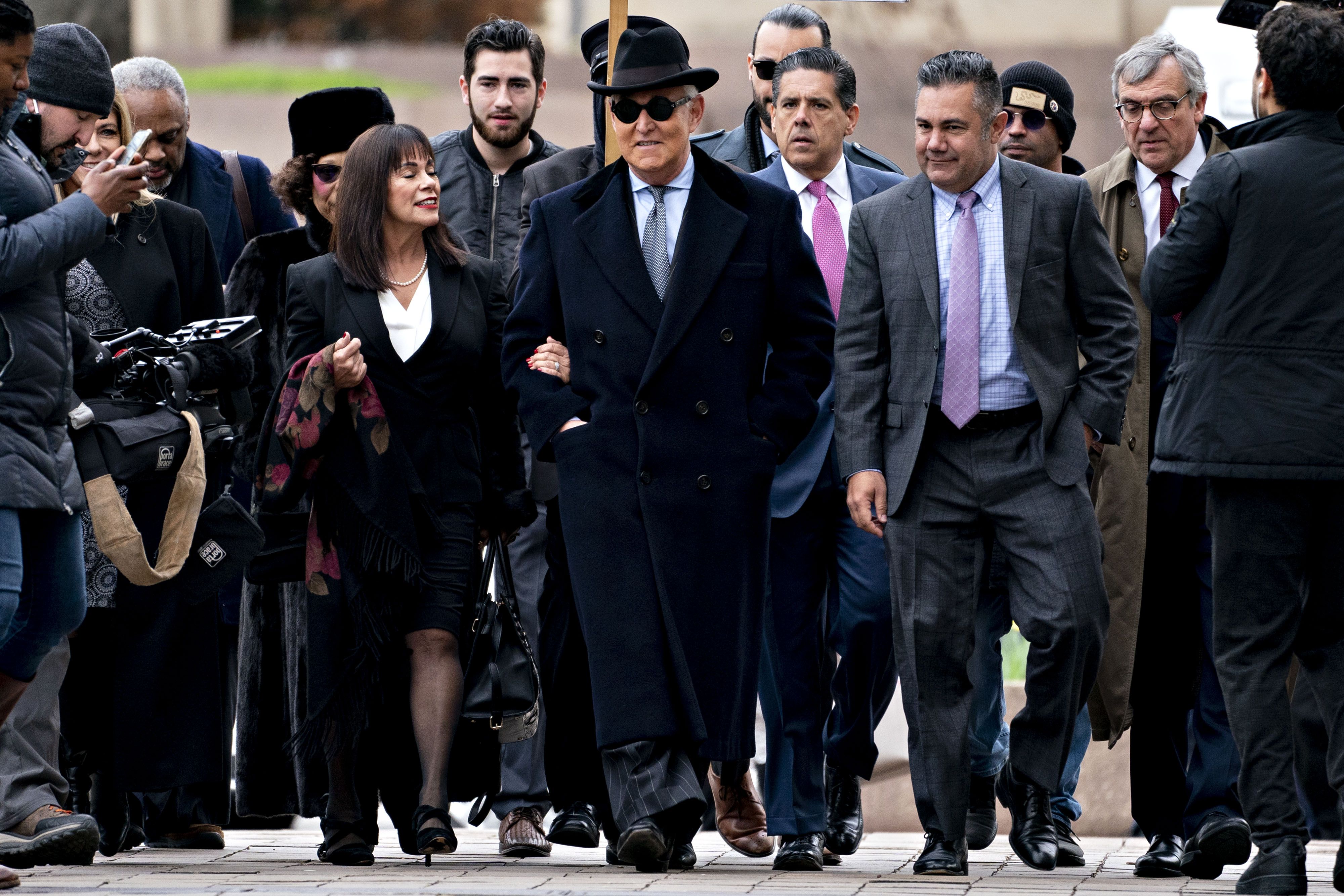 ... one of D.C.'s old-school expense-account destinations, about an hour after he'd been sentenced to 4o months in prison for crimes that include obstruction of justice, lying to Congress and witness tampering:
Roger Stone, former adviser to Donald Trump's presidential campaign.
Our tipster says Stone jovially greeted a surprised Terry McAuliffe, former Virginia governor and now CNN contributor.
8. 🗞️ N.Y. Times publishes Taliban op-ed
Page A27 of today's N.Y. Times carries the stunning op-ed headline: "What We, the Taliban, Want ... I am convinced that the killing and the maiming must stop, the deputy leader of the Taliban writes."
The byline is Sirajuddin Haqqani, deputy leader of the Taliban.
The lead author of that story, Mujib Mashal, the paper's senior correspondent in Afghanistan, criticized his own paper for publishing the Taliban's piece: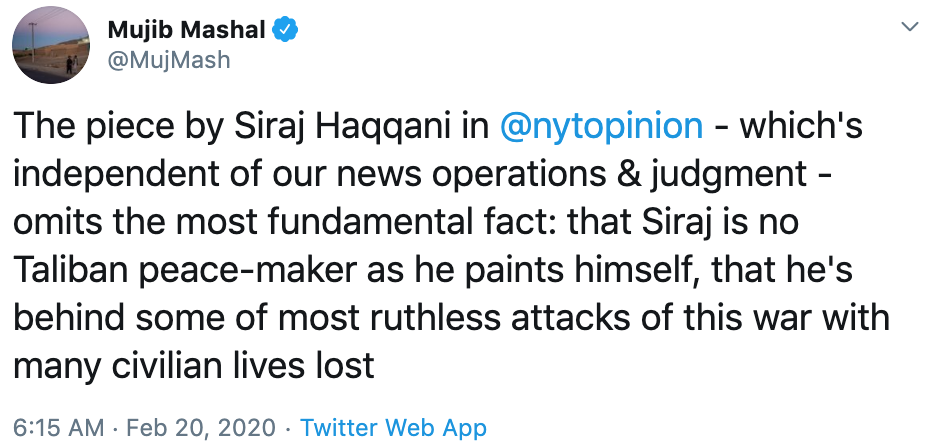 9. 🎥 Trump pans "Parasite"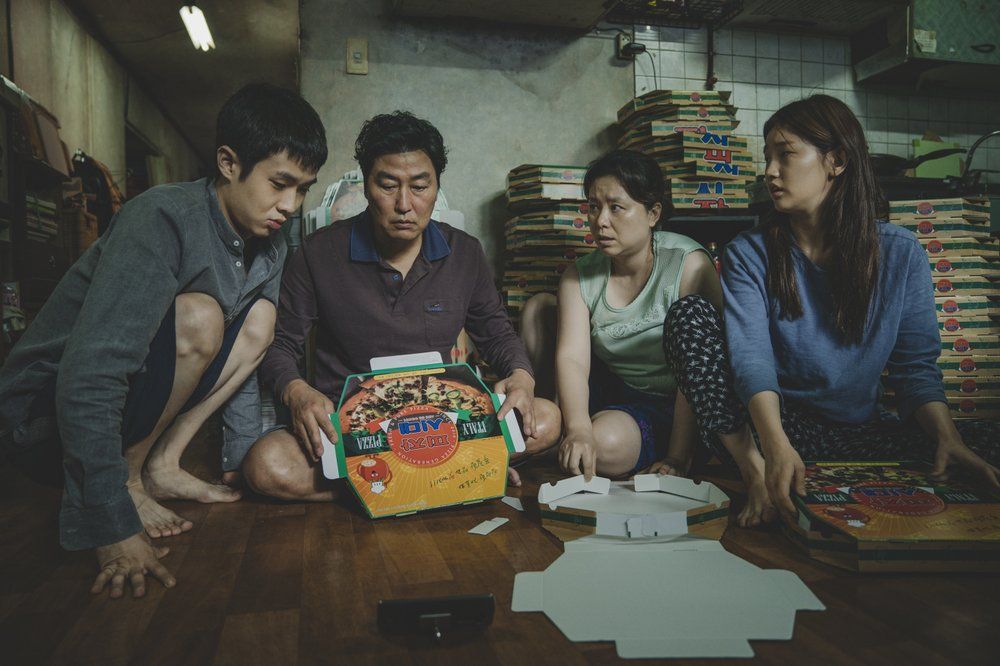 Ad-libbing in Colorado Springs, President Trump attacked "Parasite," which this month became the first non-English-language film to win the Best Picture Oscar.
"What the hell was that all about?" Trump said. "We've got enough problems with South Korea with trade. On top of that, they give them best movie of the year. Was it good? I don't know."
"Can we get like 'Gone with the Wind' back, please? 'Sunset Boulevard' — so many great movies."
The context: "Parasite" tells the story of how a family of four poor, unemployed people living in a slum basement apartment comically infiltrates a wealthy family's mansion before things unravel violently and tragically. (AP)
10. 🏒 1 stick thing: "Miracle on Ice" anniversary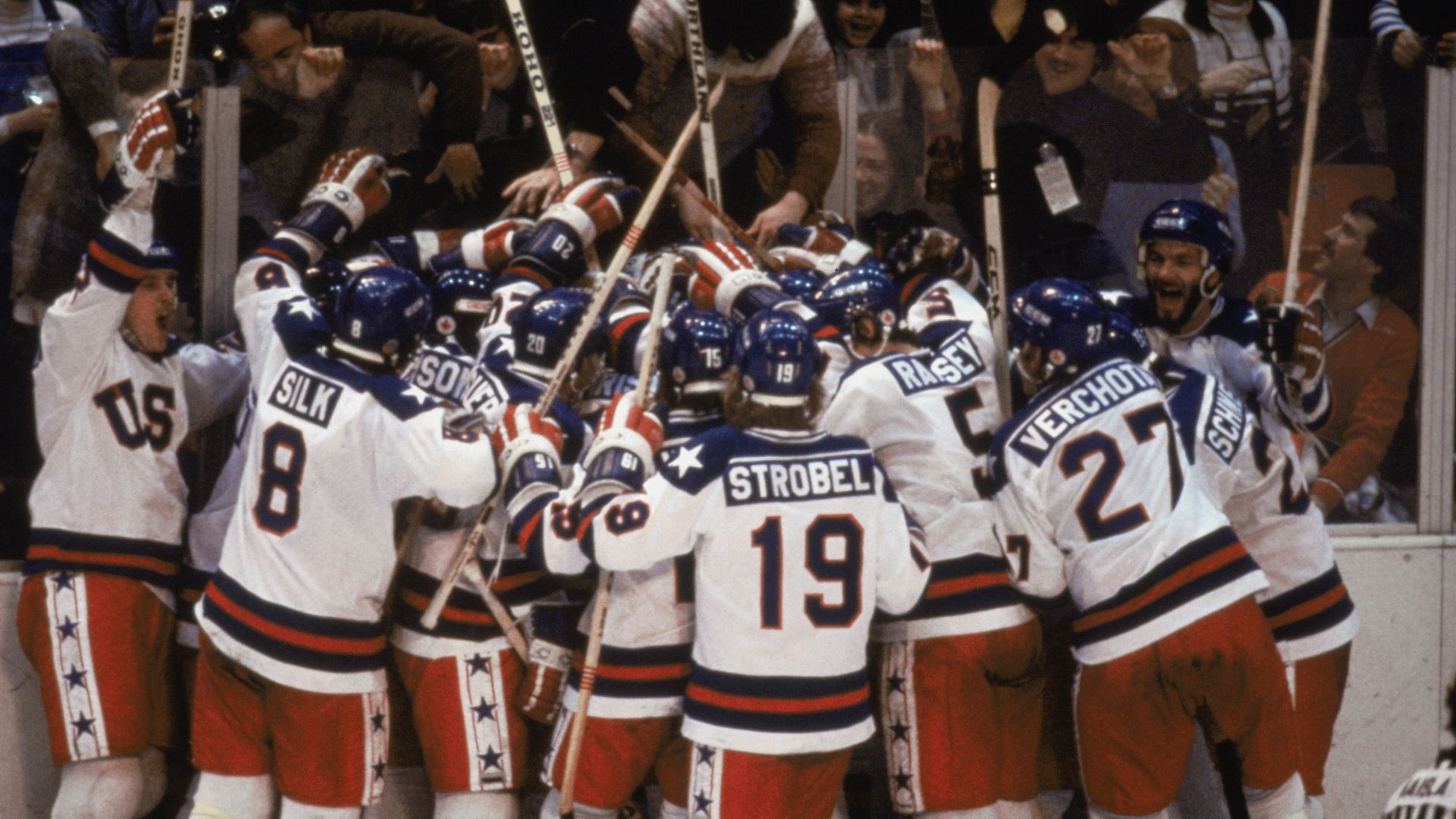 Tomorrow is the 40th anniversary of the "Miracle on Ice" — the U.S. hockey team's upset of the mighty Soviet Union at the 1980 Lake Placid Olympics:
The celebration begins this evening with a torch run featuring nine runners who carried the flame in 1980, AP reports.
Most members of the U.S. team will celebrate in Las Vegas tomorrow with the NHL's Golden Knights, on the exact anniversary of the electrifying triumph over the Soviets.