Axios AM
June 11, 2023
🥞 Happy Sunday! Erica Pandey — @erica_pandey — is your host.
Smart Brevity™ count: 1,257 words ... 4 1/2 mins. Edited by Donica Phifer.
1 big thing: Trump's survive-the-unsurvivable plan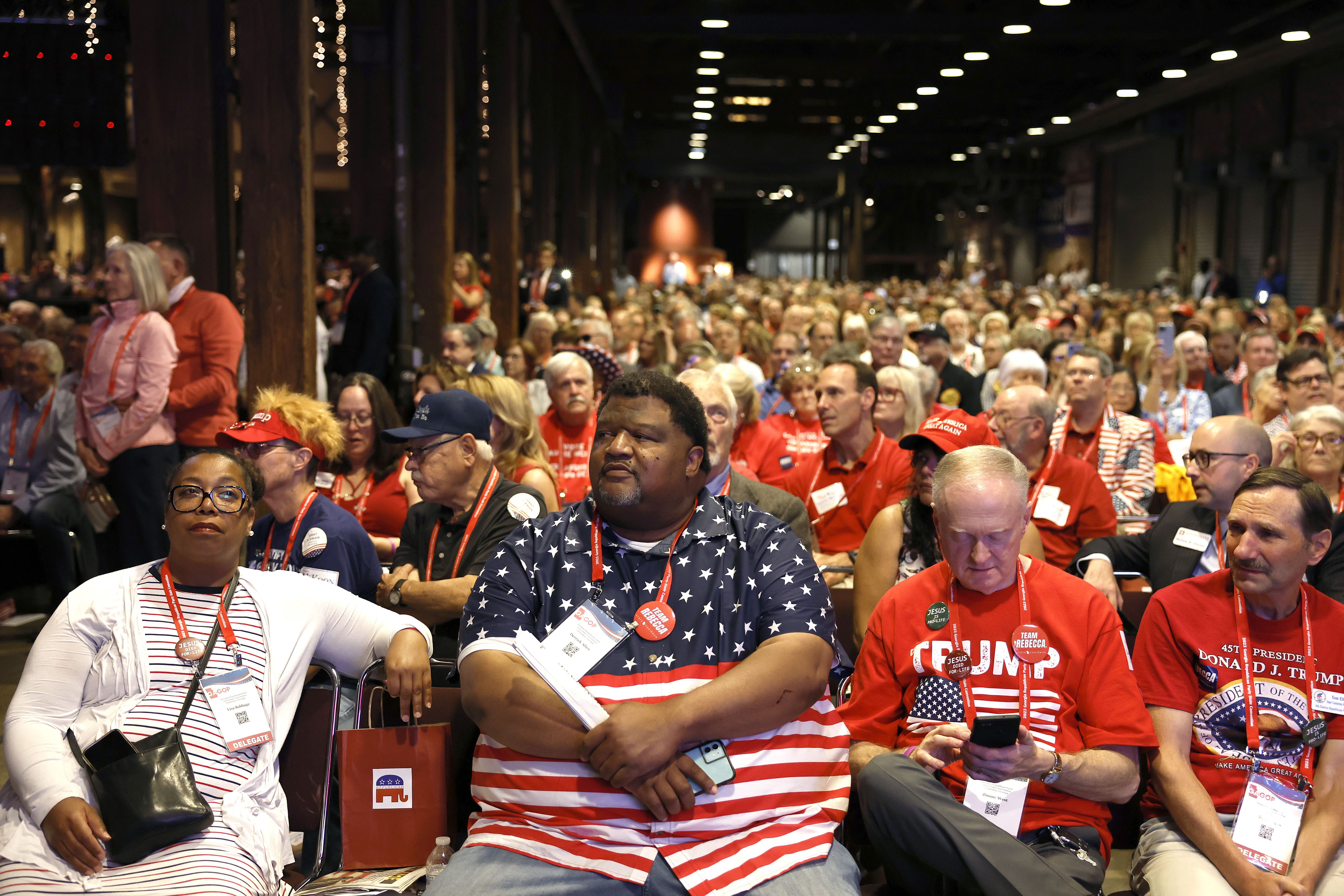 Never in the history of American politics has one man survived and even thrived off more terrible news than Donald Trump.
Why it matters: The former president has racked up impeachments, investigations, and indictments at a pace never seen in America. Yet he persists — and often comes out stronger.
Between the lines: Trump's had a lot of practice at surviving the unsurvivable. So his team has developed a playbook to repeat during bad news, Axios' Alex Thompson reports:
Pre-release: Trump will preempt any damaging announcement by releasing new information himself beforehand to try to blunt the impact of coming revelations.
Whataboutism: Trump will try to muddy the waters by pointing to any mistakes — real, exaggerated, or false — by his opponents.
Martyrdom: He will tell his supporters that any allegations against him are part of a larger conspiracy against his cause to fight the establishment.
Solidarity: Even before all the facts are known, Trump has his allies hit the airwaves to claim that he is innocent or his enemies are corrupt.
Shamelessness: Trump never hides or acts embarrassed, even in the face of damning information.
Flood the zone online: Trump's team prepares large volumes of content ahead of time to pump out on social media.
Raise big money: Never waste a chance to raise money — especially if the Justice Department indicts him for obstruction and mishandling classified materials.
Go apocalyptic: "In the end, they're not coming after me, they're coming after you — and I'm just standing in their way," Trump said Saturday at a rally in Columbus, Ga., his first appearance since the Florida indictment. He also said: "This is the final battle."
🖼️ The big picture: Trump is the only president in U.S. history to be impeached twice. He's the only former president to be indicted on federal charges. And he expects to be indicted at least once more — this time as part of his efforts to overturn his election loss in 2020.
🔎 Between the lines: One former Trump White House official said that with Trump's emphasis on martyrdom, he "becomes Dorothy exposing the Wizard of Oz, rather than an alleged criminal. And it feeds into the persecuted feeling a lot of his base feels."
2. 🏖️ Teens' hot jobs summer
Plenty of teenagers are nabbing summer jobs this year — and the pay is way better than you'd think.
Why it matters: Hourly workers are in high demand in the sectors where teens tend to work — retail, restaurants, or summer gigs at the pool or beach, Axios' Emily Peck writes.
What's happening: Some of those jobs used to go to older workers — a semi-retiree working part-time at Home Depot. But many of them exited the labor market during the pandemic, boosting demand for teens.
🧮 By the numbers: Teens are forecast to make up 18% of all hires this summer, according to a report from payroll company Gusto.
In June 2019, that share was 2%.
3. ⏳ 25, then and now
Americans are leaving home, getting hitched and having children later than their 1980 counterparts, according to a new Pew report.
🧠 Between the lines: Today's 25-year-olds are reaching key money milestones — financial independence and full-time employment — on the same timeline that they did four decades ago.
But they're delaying family milestones, as more Americans choose to finish school and settle into their careers before getting married.
4. 🏡 States try to block Chinese home-buyers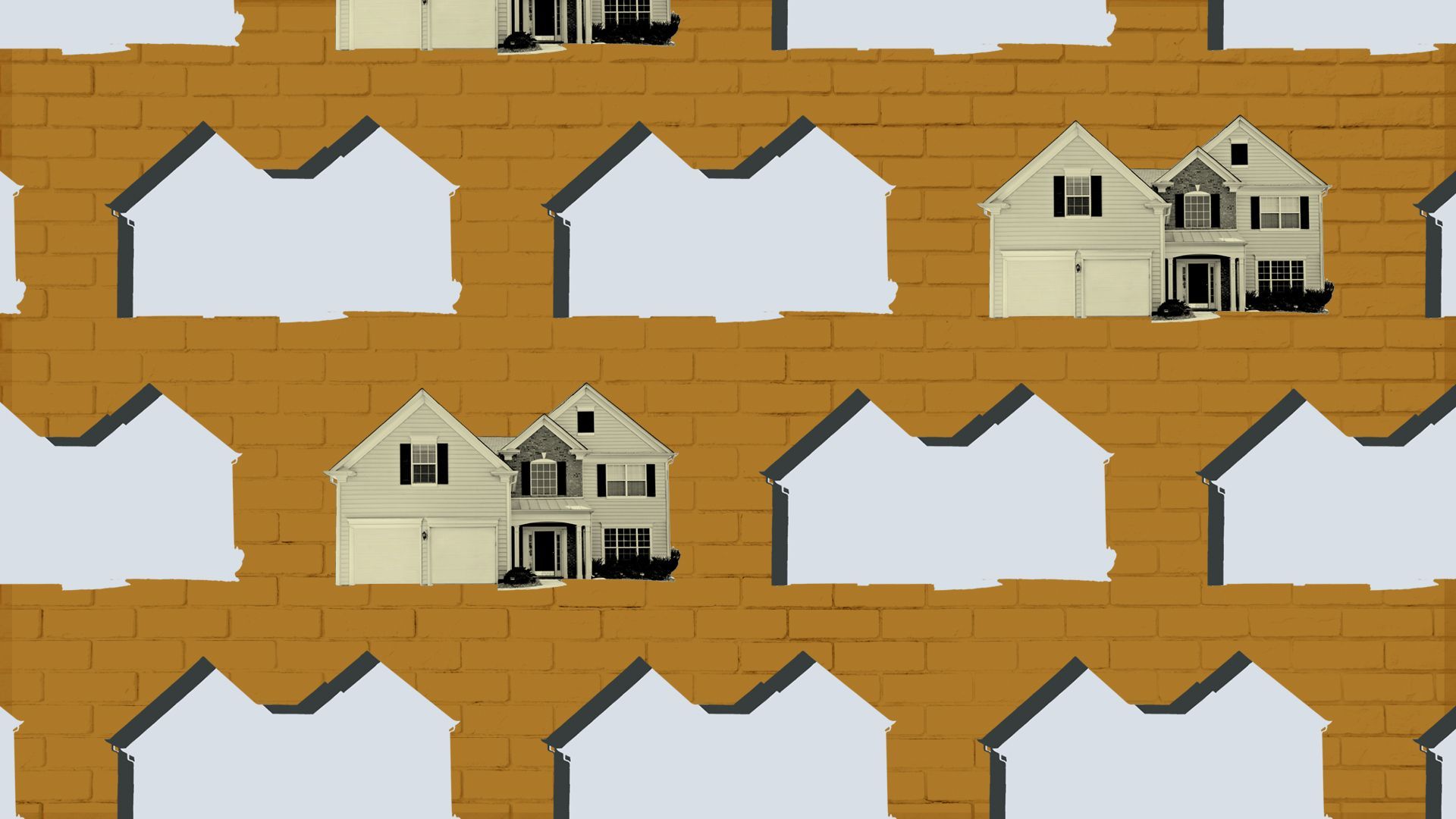 States nationwide are moving to restrict property purchases by Chinese citizens, arguing that it will protect national security from "foreign adversaries," Axios' Han Chen reports.
In Florida, Gov. Ron DeSantis (R) signed a bill last month that bars most Chinese people who aren't U.S. citizens or permanent residents from owning property in the state.
Montana Gov. Greg Gianforte (R) signed a bill last month prohibiting the sale or lease of agricultural land, critical infrastructure and homes near military assets to entities that the U.S. designates as foreign adversaries, including China.
The other side: The bills are being fought by local Chinese communities and legal experts — who argue they echo xenophobic alien land laws of the 19th and 20th centuries, which barred many Asian immigrants from owning land.
5. 🖊️ Ina's postcard from White House Pride Celebration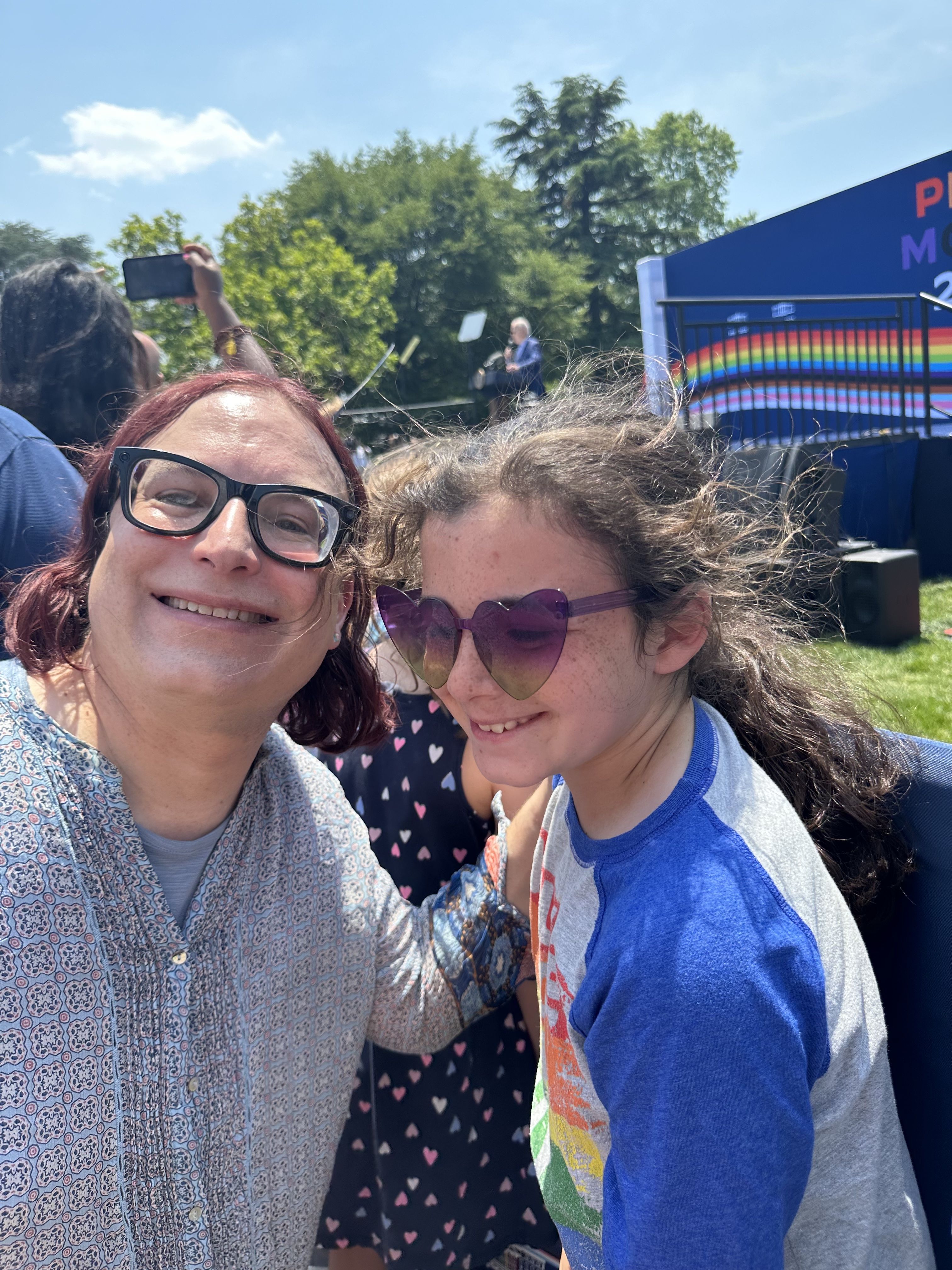 Ina Fried, Axios chief tech correspondent, is visiting D.C. from San Francisco, and wrote this dispatch for AM readers:
I brought my son, who's going into fifth grade, to yesterday's Pride Celebration on the White House's South Lawn because I thought he was old enough to appreciate it. But I worried whether or not he would enjoy it.
Fortunately, there were tons of kids and Harvey immediately started playing volleyball, befriending a trans girl his age and her two siblings. And for an hour and a half, they all played.
When it came time for the speeches, Harvey hurried to be right up front. Not because that's where the President was, but because that's where his new friend and her family were sitting. And I knew that whatever the President had to say, he already had the memory that I wanted for him.
It turned out that's exactly what President Biden and First Lady Jill Biden were aiming for. Unlike the fancy East Room receptions of years past, this year's event was designed as a family picnic.
Their remarks centered on the theme of families and allowing them to grow and thrive. Biden spoke of fresh efforts to stop book bans, to end the epidemic of gun violence, to combat increasing violence against LGBTQ people, to allow transgender youth and their parents and doctors to make medical decisions.
Not that Harvey was listening. He was just happy to be next to his new friend.
6. 🇨🇳 🇨🇺 China spy base in Cuba for years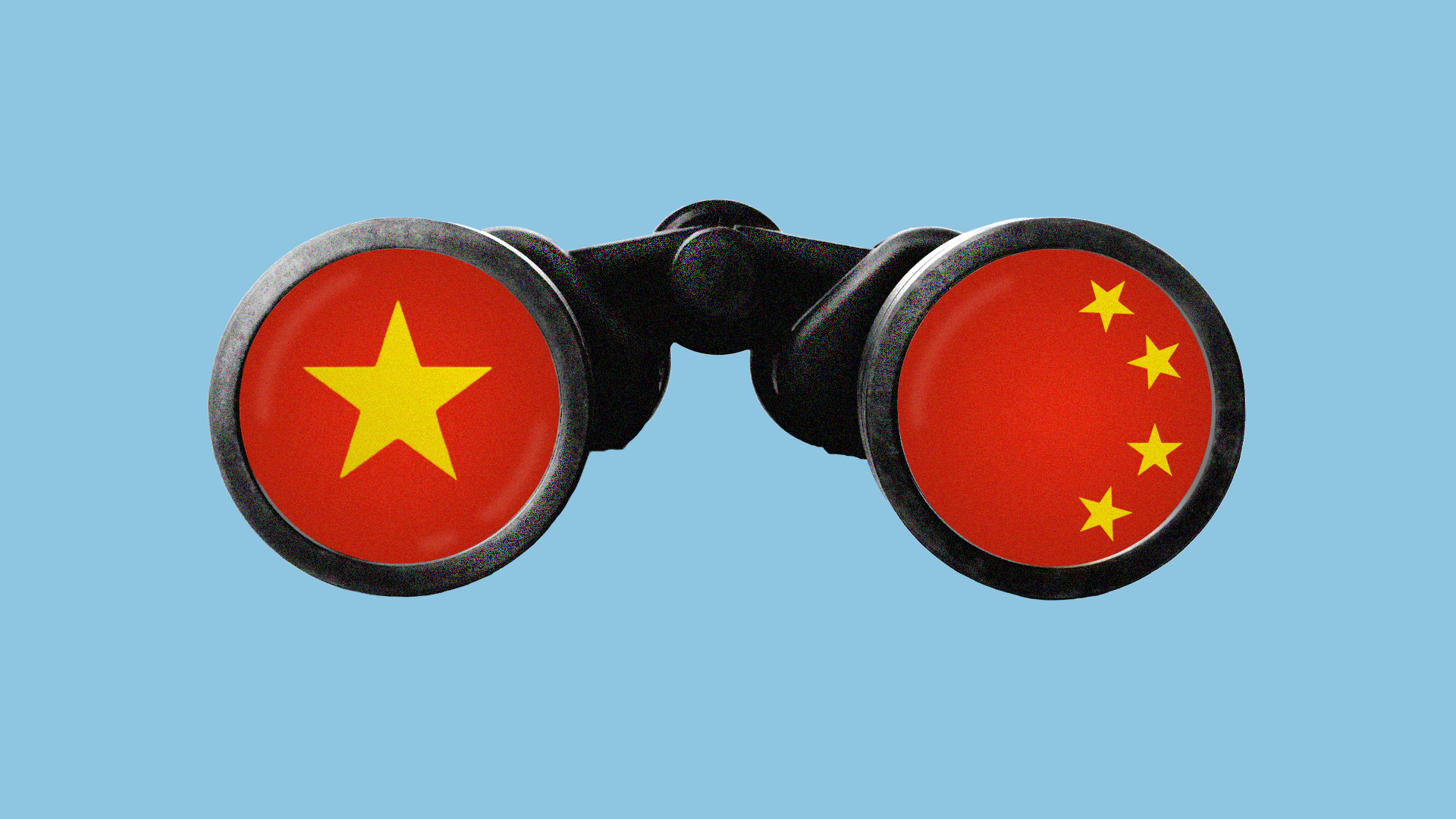 A Biden administration official confirmed yesterday that China has been operating a spy base in Cuba since at least 2019, AP reports.
Why it matters: The U.S. intelligence community has been aware of China's spying from Cuba — and a larger effort to set up intelligence-gathering operations around the globe — for some time, the official said.
⚡ The existence of the Chinese spy base was confirmed after The Wall Street Journal reported that China has agreed to pay cash-strapped Cuba several billion dollars to allow it to build an electronic eavesdropping station.
The White House said yesterday, based on newly declassified intelligence, that China's "intelligence collection facilities" in Cuba were upgraded in 2019, according to The Journal.
7. 📺 Trump ribs Licht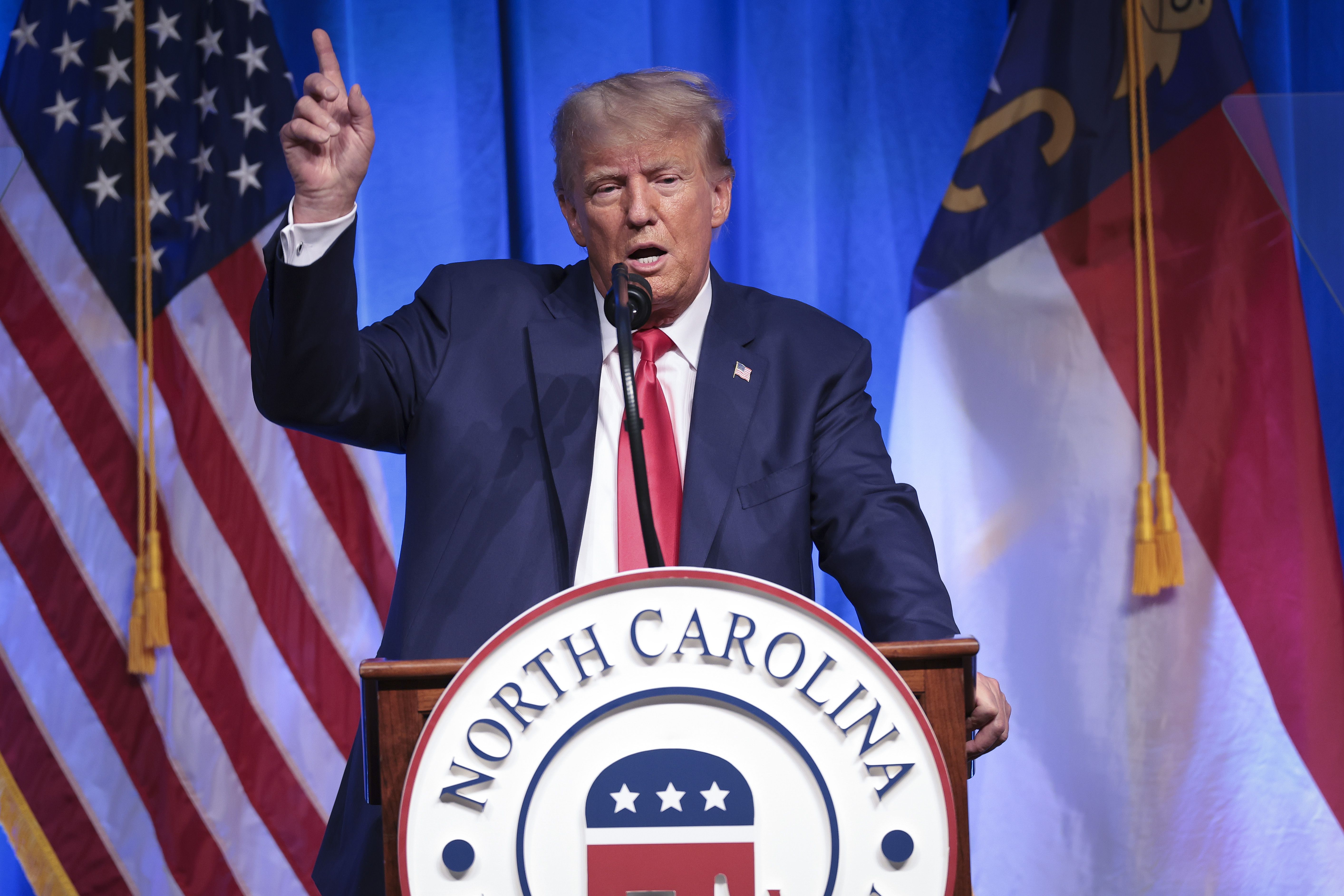 Former President Trump — in rambling remarks at the second of two post-indictment events yesterday — riffed on last week's firing of CNN CEO Chris Licht, Axios' Sophia Cai reports from Greensboro, N.C.
"Mr. Licht, sorry about that! I'd like to apologize to Mr. Licht!" Trump told the North Carolina Republican Convention, acknowledging the role last month's CNN town hall played in Licht's downfall.
"It worked out well," Trump said of the New Hampshire town hall. "But it didn't work out well for him."
"He actually did a good job in the center. Very professional. Everything was set. Everything was beautiful. They got tremendous numbers, and they fired him. He's gone now."
8. ⚾ Parting shot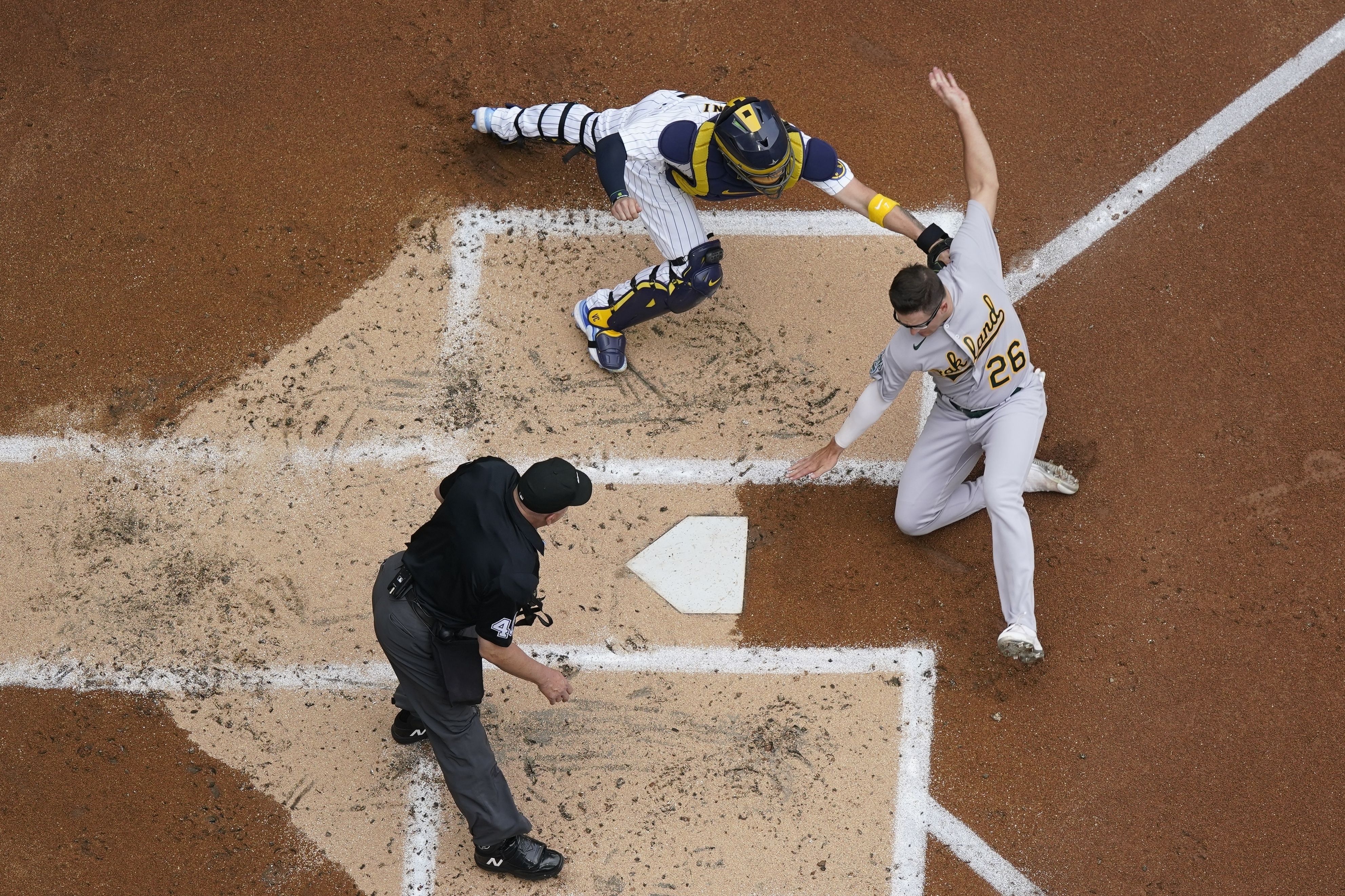 📸 Stunning snap: Milwaukee Brewers catcher Victor Caratini tags out Oakland Athletics' Jonah Bride during the second inning in Milwaukee yesterday.