Axios AM
August 19, 2020
🗳️ Happy Wednesday! Live now: Axios convention hub, app channel (Apple, Android).
📬 Situational awareness: Postmaster General Louis DeJoy said in a statement that he'll halt Postal Service operational changes and cost-cutting until after the election, to "avoid even the appearance of any impact on election mail." Go deeper.
1 big thing: Hidden cost of COVID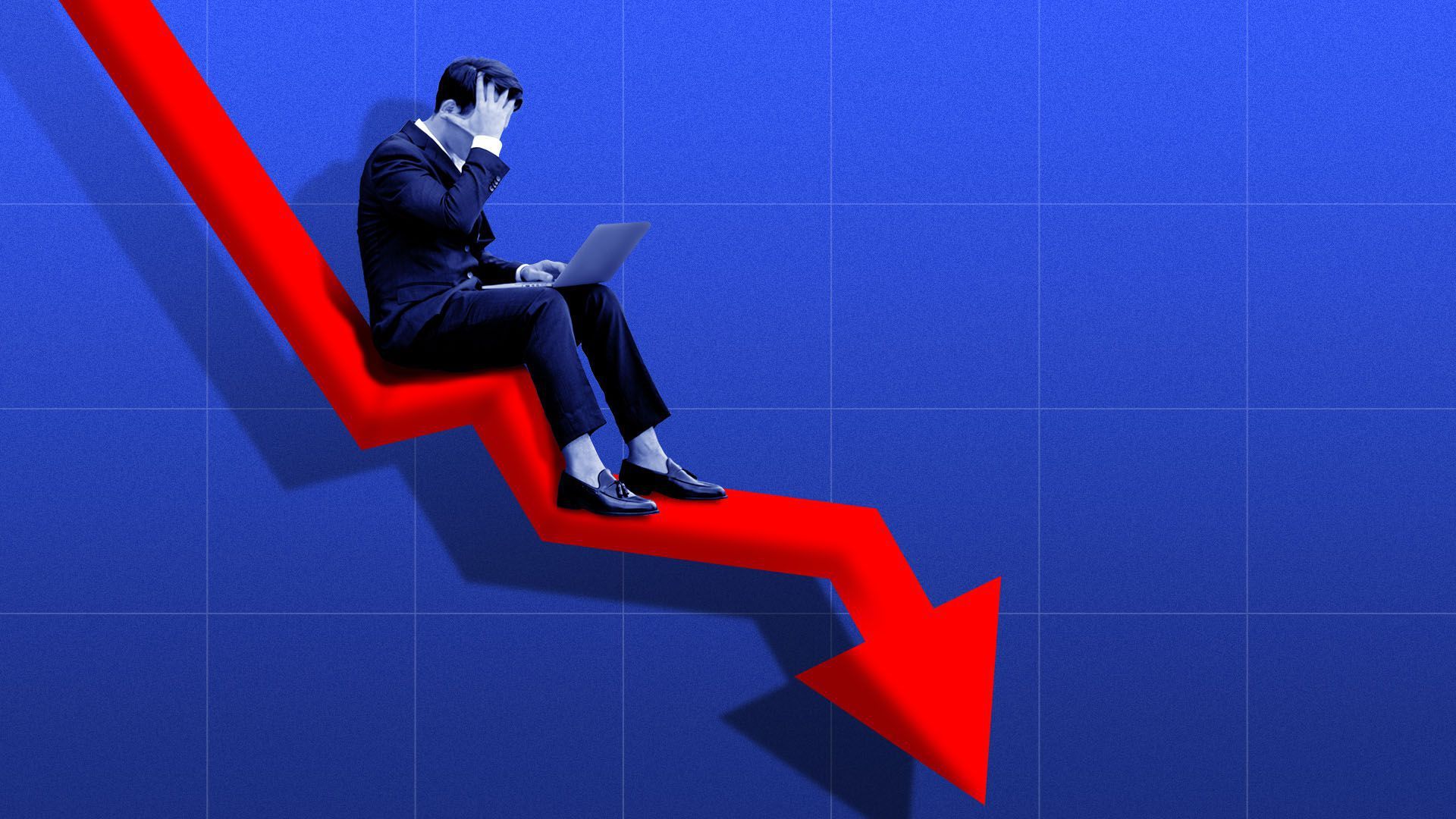 The pandemic is striking directly at the heart of what has historically made America stronger than almost any other global economy — our awesome productivity, Axios chief financial correspondent Felix Salmon writes.
Why it matters: Modern recessions, even the Great Recession, have tended to have little to no effect on how efficiently America produces goods and services. This recession is different. COVID-19 has hammered the potency of our companies and workers.
COVID-19 has deeply changed the way the country works:
Working from home has damaged companies that invested in sparking creativity and innovation by bringing employees together in thoughtfully-designed offices.
Teachers worry about distancing and ventilation in addition to education.
In nursing homes, aides now have a new job — preventing the spread of the virus — that has a higher priority than everything else.
In travel, the basic economics of whole industries have been upended. It takes just as many pilots to fly a socially-distanced plane, for instance, as it does to fly a full one.
Show me a business that involves individuals entering a building, and I'll show you a business where leaders are being urged to put significant new resources into social distancing, ventilation, temperature checks, health attestations, contact-tracing databases, ubiquitous hand sanitizer stations, and myriad other COVID-related expenses.
Employees are also being hit hard. Many are struggling with suicidal thoughts, while Wall Street executives talk about having to deal with "rolling nervous breakdowns."
"People are living at work," says Abby Levine, a principal in Deloitte's real estate group. "That has a physical, emotional, and mental impact."
The recession is bad enough — deeper and faster than anything we've experienced in living memory. The hit to productivity comes on top of that.
Stanford economist Nicholas Bloom sees productivity declines within firms of between 5% and 10%. "These falls are not surprising," he says, "but are absolutely massive."
For some service-industry sectors, the decline in productivity means thousands of businesses have to shut down entirely, since they can no longer make a profit. Restaurants are a prime example.
The bottom line: The virus continues to act as a deadweight on the economy.
2. New head-scratching record for market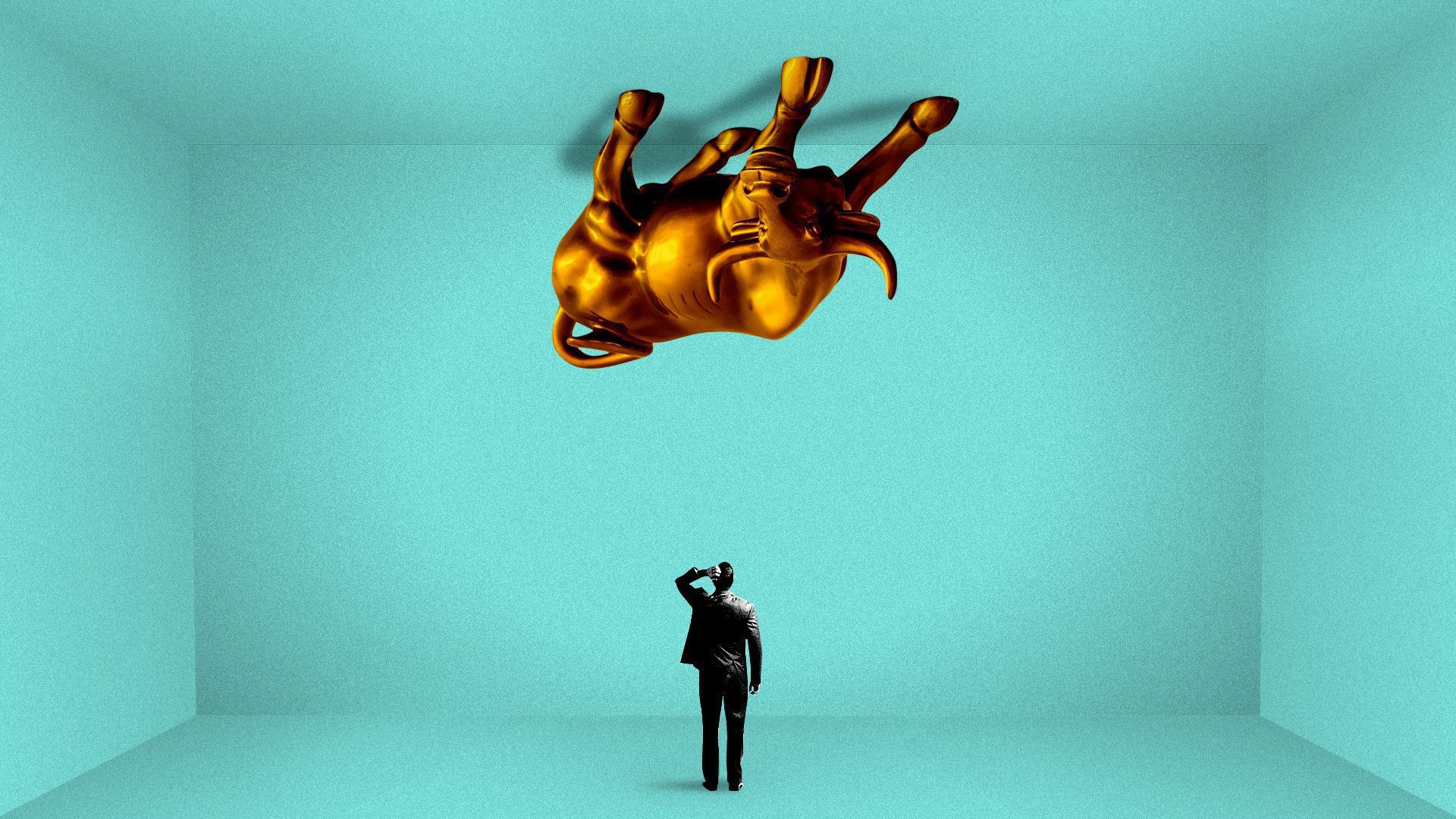 The S&P 500 reached a new all-time high yesterday and has rallied by 50% since hitting its low point on March 23 — the best run the index has ever had in such a short time, Axios Markets editor Dion Rabouin writes.
The pandemic-induced dip was by far the shortest bear market ever, per Reuters. Measured from the S&P 500's previous record high on Feb. 19 to its trough on March 23, the bear market lasted a mere 33 days, compared to the median age of 302 days for 20 bear markets going back to the 1920s.
While the market has continued to rise for the past five months, many investors doubt the sustainability of gains.
Data from the Investment Company Institute show equity funds continue to see outflows and bond funds continue to see inflows.
What's next: Asset managers are starting to get bullish in public and in notes to their clients, encouraging stock buying.
💰Sign up for Dion Rabouin's daily newsletter, Axios Markets.
3. How Jill Biden changes the classroom conversation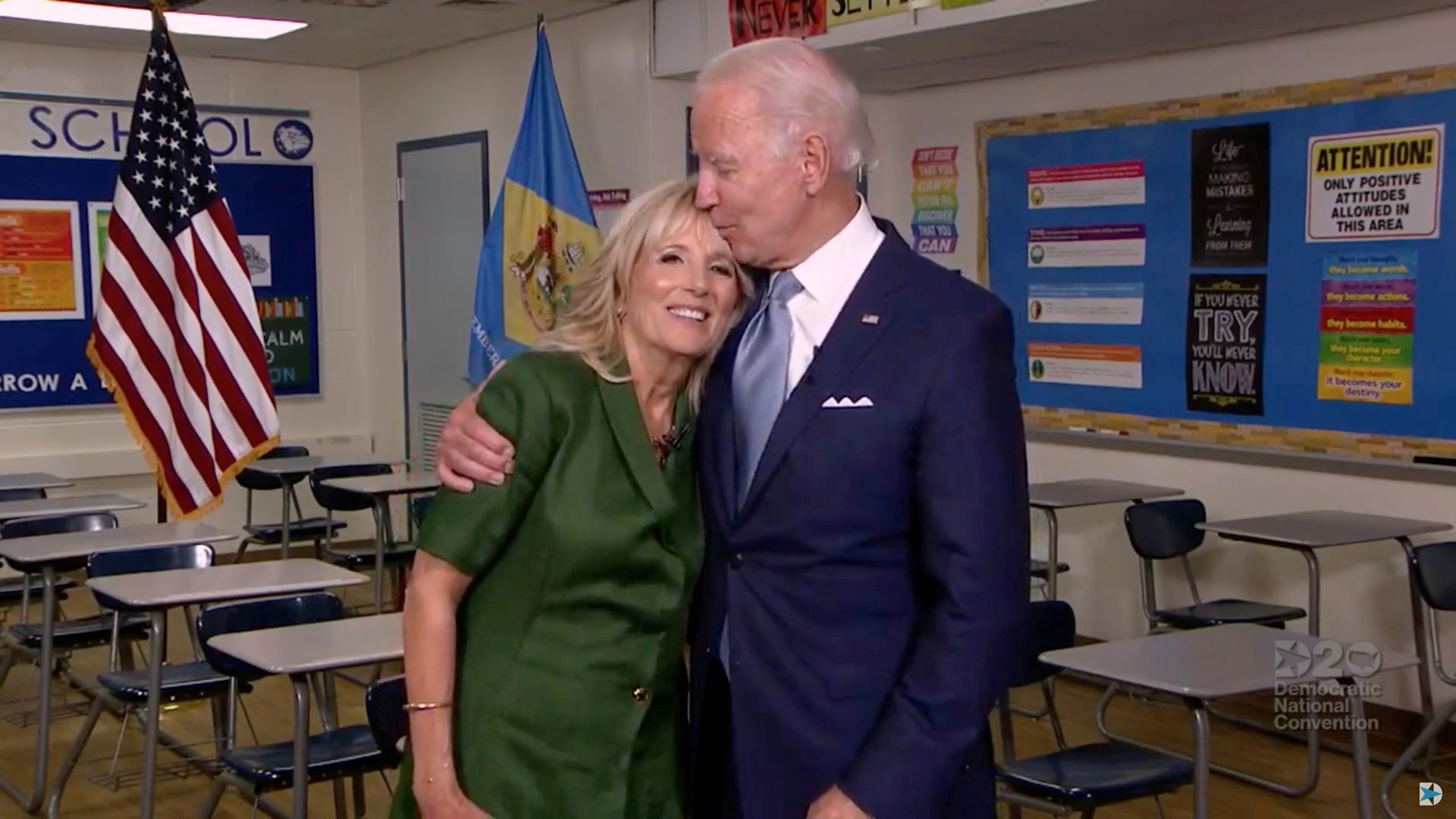 In Dr. Jill Biden's speech from a classroom where she once taught, she took on the issue of reopening schools safely, acknowledging the yearning many families have for a return to learning.
Why it matters: This could help scramble President Trump's message that Republicans want to open while Democrats want to stay shut, Axios' Hans Nichols writes. Jill Biden wants to open, too. But it has to be safe.
Brandywine High School in Wilmington, Del., gave her a vehicle to talk to parents everywhere who are worrying about how to protect their kids.
"This quiet is heavy," she said with a flag and empty desks in the background. "You can hear the anxiety that echoes down empty hallways."
Jill Biden invoked themes of healing a family hit by tragedy, hoping they translate to Joe Biden healing the nation, Axios' Margaret Talev adds.
"How do you make a broken family whole?" she said. "The same way you make a broken nation whole: With love and understanding, small acts of kindness, with bravery, with unwavering faith."
Jill Biden's humanizing appearance could help inoculate Biden from some GOP attacks, Axios' Alexi McCammond notes:
She talked about "rowdy Sunday dinners" and "silly arguments."
And nights when she was "studying for grad school, grading papers under the pale yellow kitchen lamp, the dinner dishes waiting in the sink."
Managing editor David Nather contributed reporting.
4. Scenes from Dems' Night 2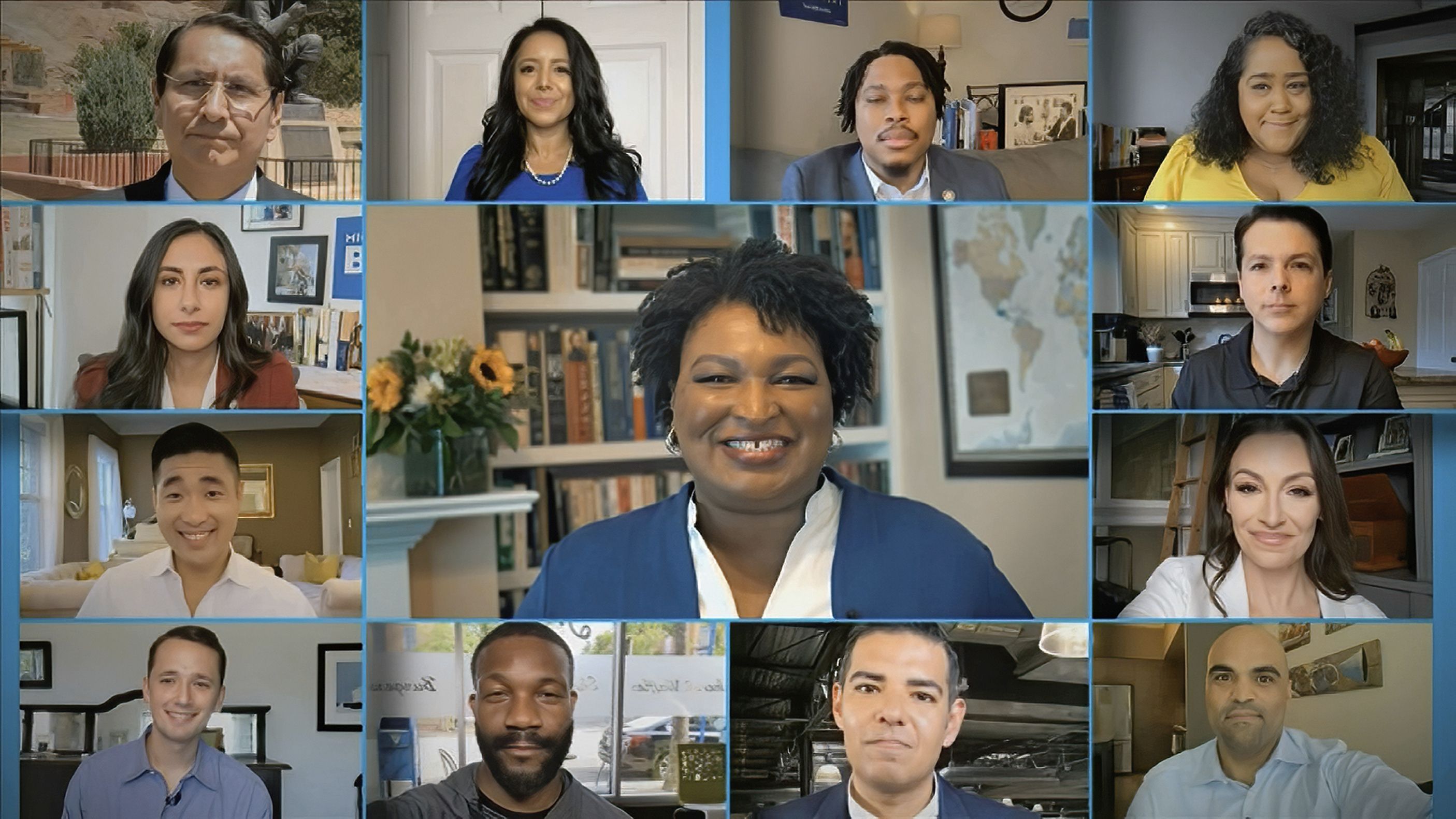 Stacey Abrams was among 17 rising-star Dems who gave a joint keynote: "In a democracy, we do not elect saviors. We cast our ballots for those who see our struggles and pledge to serve."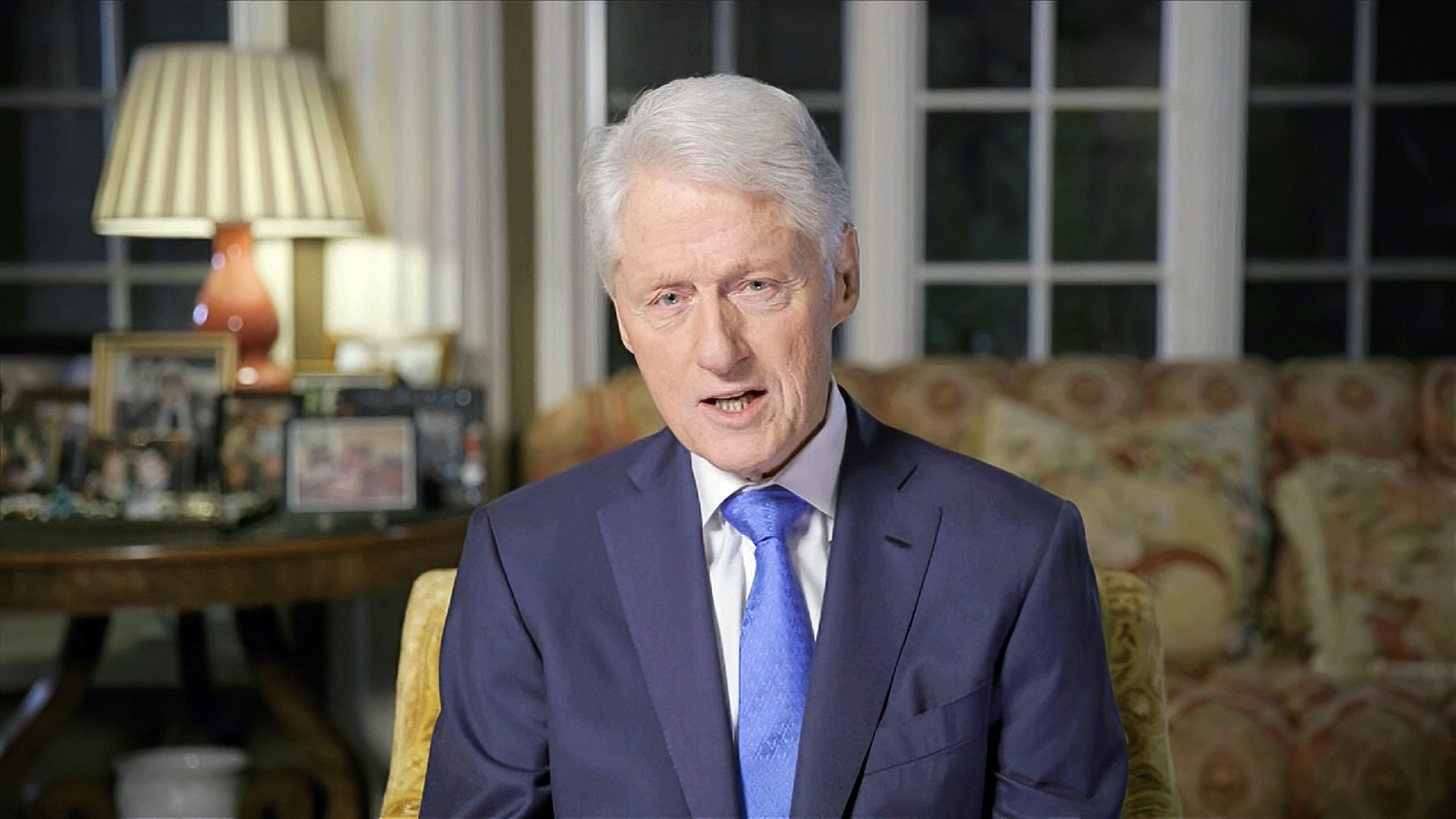 President Clinton hit President Trump: "When asked about the surge in deaths, he shrugged and said, 'It is what it is.'"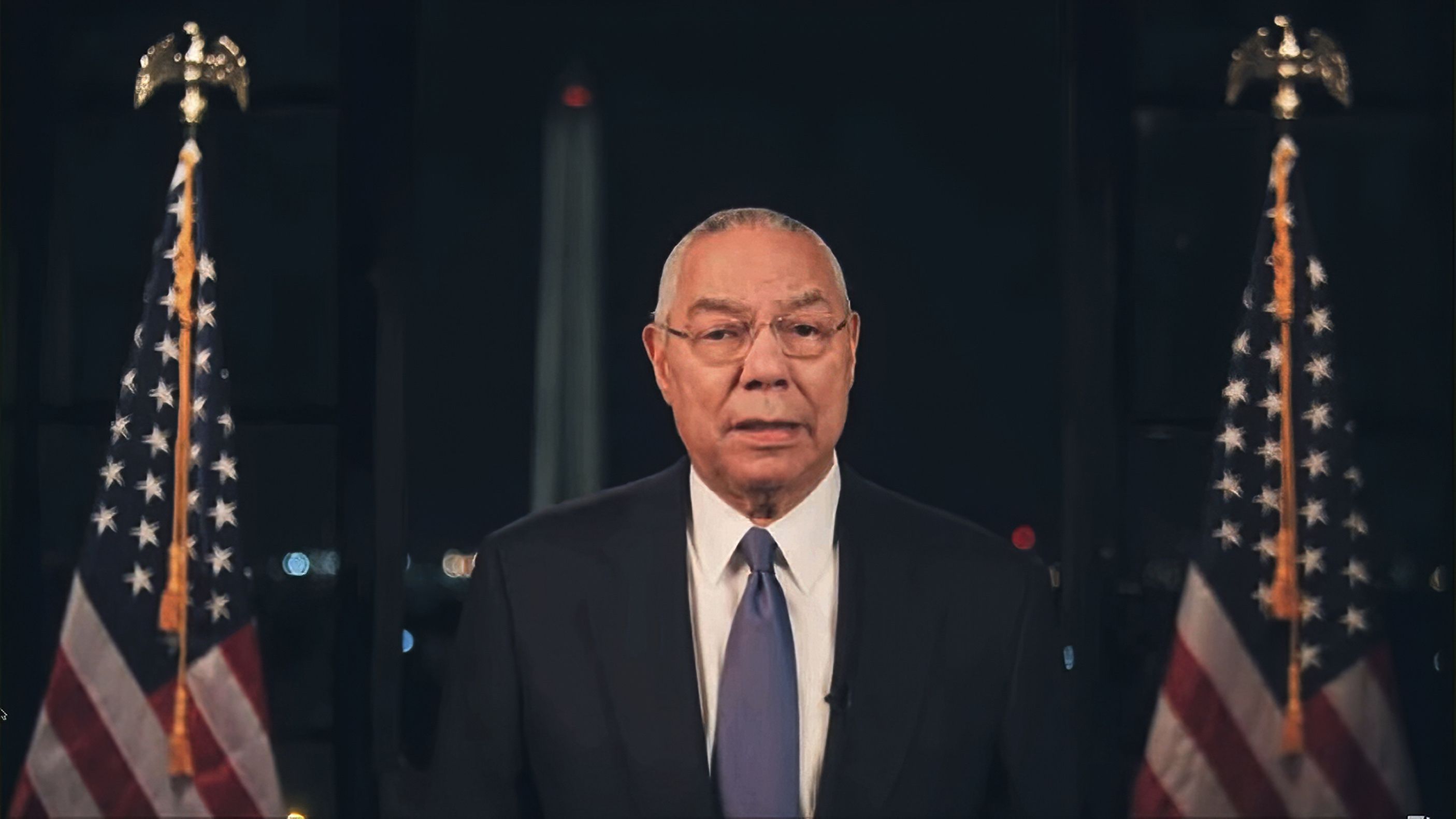 In a surprise addition to the lineup, retired Army Gen. Colin Powell, Secretary of State under President George W. Bush, endorsed Joe Biden.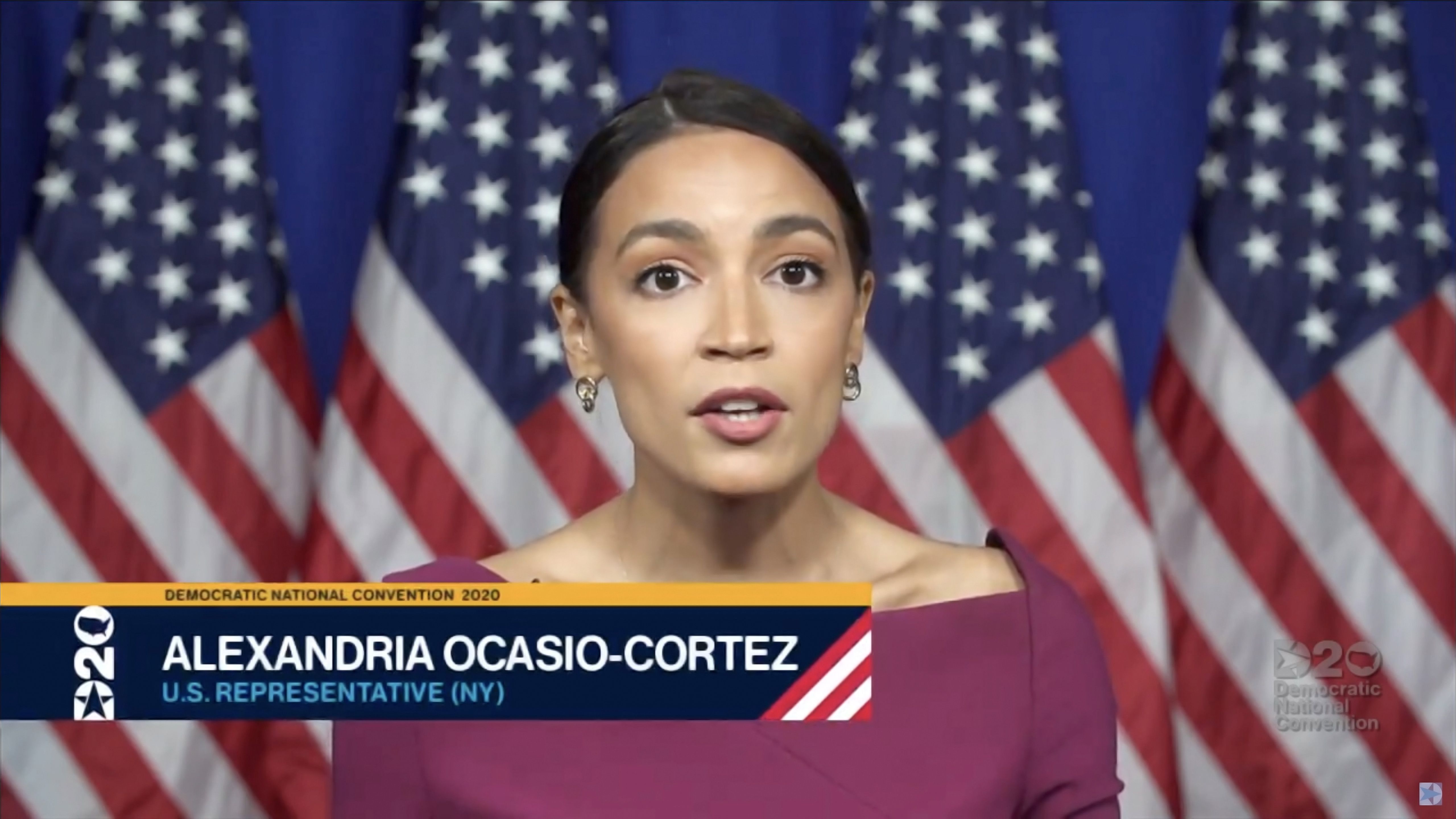 Rep. Alexandria Ocasio-Cortez — born in 1989, the year after Biden's first presidential run — represented the new century's progressive movement.
5. Poll for Axios: 1 in 5 college students may defer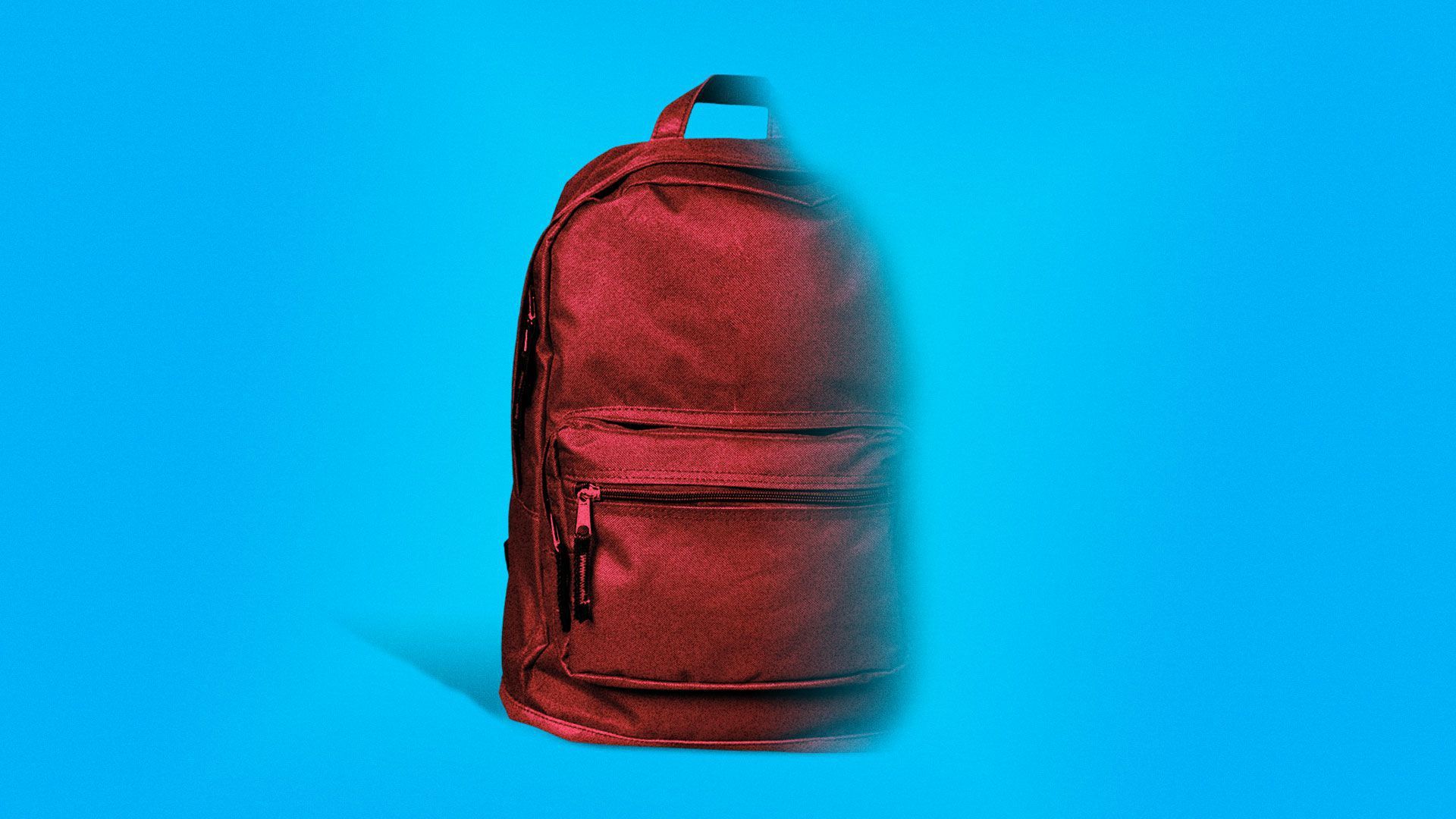 Harvard, which is going fully remote, says 20% of the students in its incoming freshman class are deferring.
That's apparently a trend. As the pandemic pushes more universities to remote learning, 22% of college students across all four years are planning not to enroll this fall, Axios' Erica Pandey writes from a new College Reaction/Axios poll.
Why it matters: Scores of colleges were already approaching a financial cliff before the pandemic began. Steep drops in enrollment could push some over the edge.
85% of students polled (798 U.S. college students on Sunday and Monday; margin of error ± 3.5 points) believe they're more likely to be exposed if they're on campus.
So they're making alternative plans:
Of those not returning, most — 73% — are working full time. Around 4% are taking classes at a different university, and 2% are doing volunteer work.
Freshmen appear to be a big chunk of those planning not to enroll.
6. Trump to Putin in 2007: "I am a big fan"
This letter was included in yesterday's 996-page bipartisan Senate Intelligence Committee report, which goes further than the Mueller report in showing Russia connections to members of the Trump 2016 campaign (lead story of Axios PM):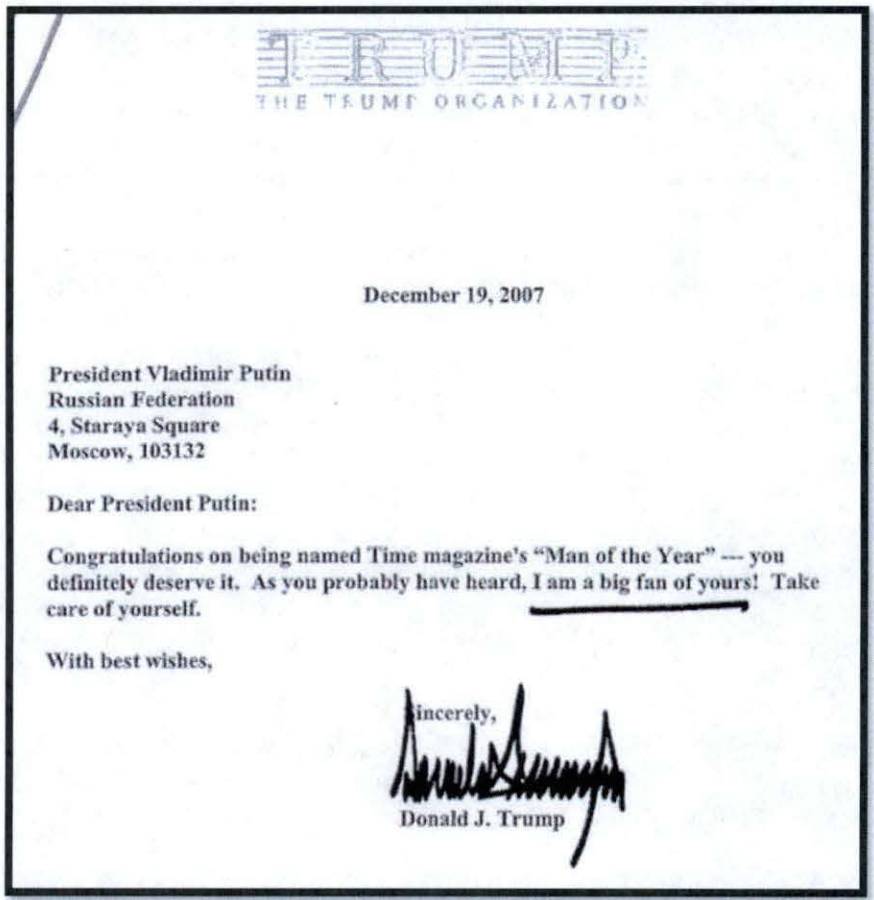 The report notes: "The Committee did not obtain a clear explanation as to why this letter was sent, or whether any response was provided."
7. Tech firms sidelined at conventions they power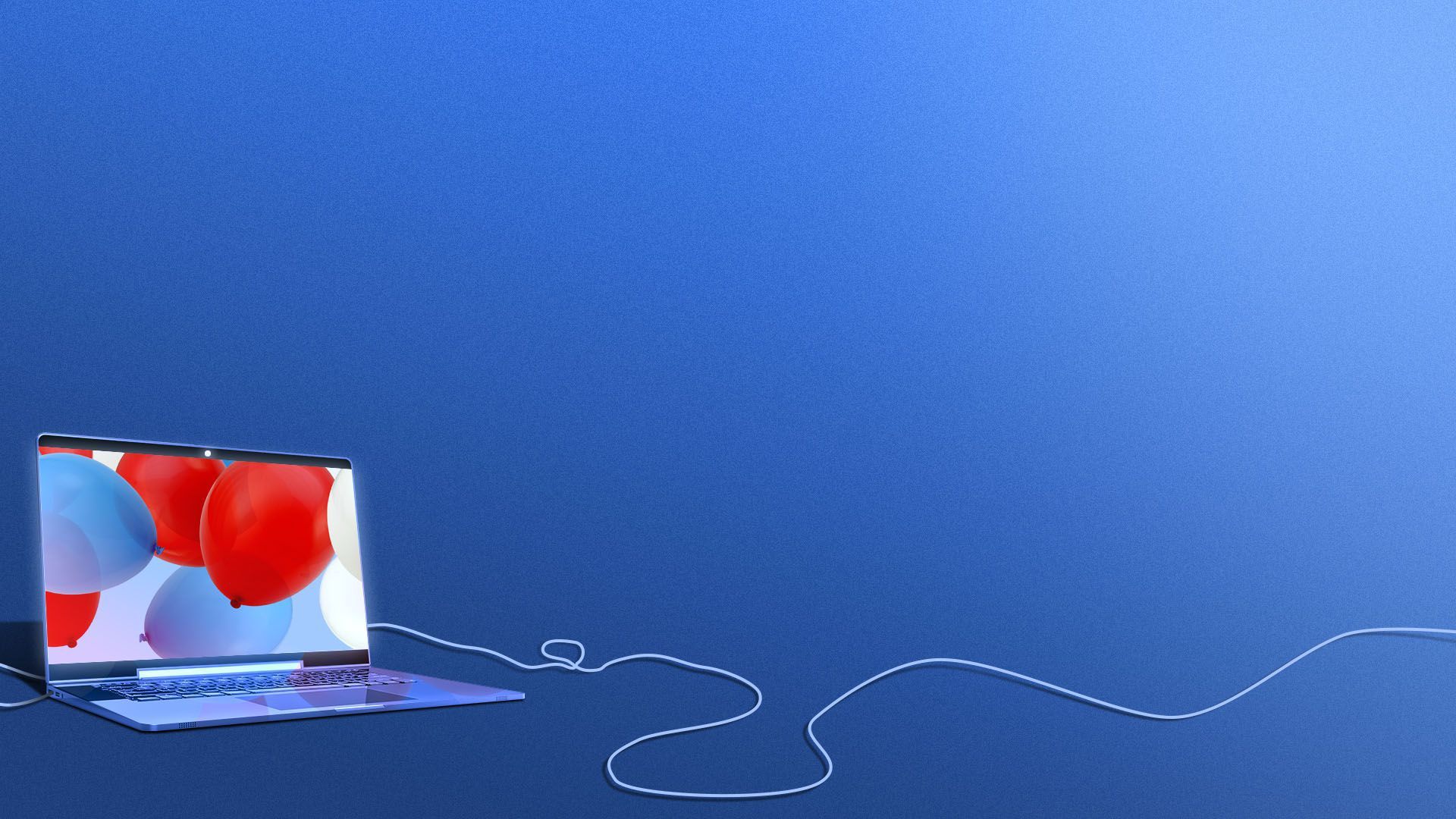 In the not-so-distant past, Big Tech had a splashy presence at the political conventions. This year, they have a much quieter role — even though the parties depend on them more than ever, Axios' Ashley Gold and Ina Fried write.
Why it matters: Silicon Valley and Washington continue to keep each other at arm's length, even though the conventions are only possible in the pandemic era with a vital assist from tech products and platforms.
Some tech companies are still quietly donating tech services. But the firms are pulling back from making themselves a part of the action.
8. Joe Scarborough plans post-election book on Harry Truman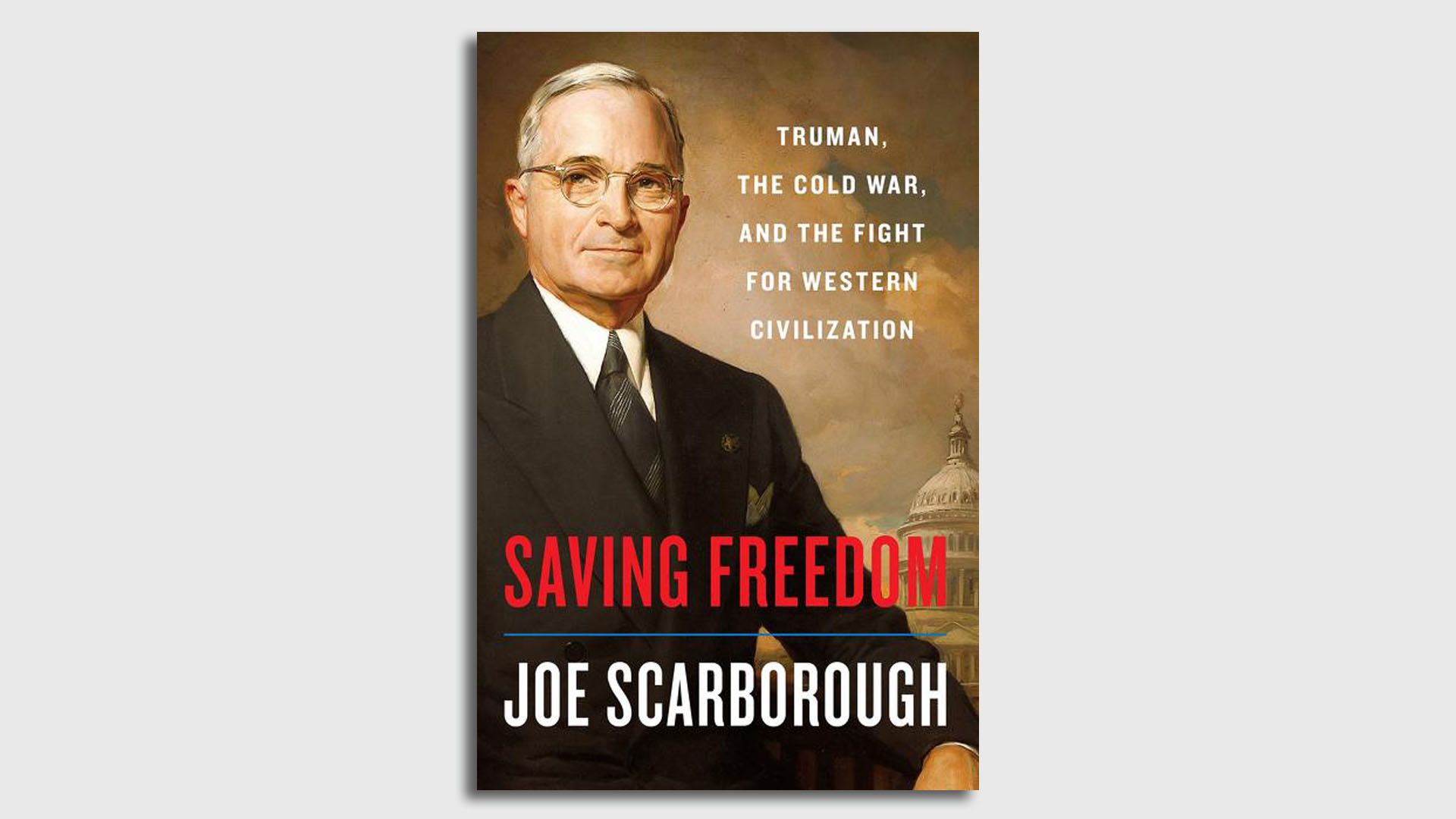 "Morning" Joe Scarborough yesterday announced that he'll be out right after the election (Nov. 17) with "Saving Freedom" — how President Harry Truman defended democracy against the Soviet threat at the dawn of the Cold War.
Why it matters, per the publisher: "The story of the passage of the Truman doctrine is an inspiring tale of American leadership, can-doism, bipartisan unity, and courage in the face of an antidemocratic threat."
Scarborough tweeted: "I've been blessed to spend the last year being able to write the story of a simple man from Missouri whose vision guided America's bipartisan effort to stop the spread of Soviet totalitarianism. Churchill said of Harry Truman that no one did more to save Western Civilization."
9. The first poll of 2024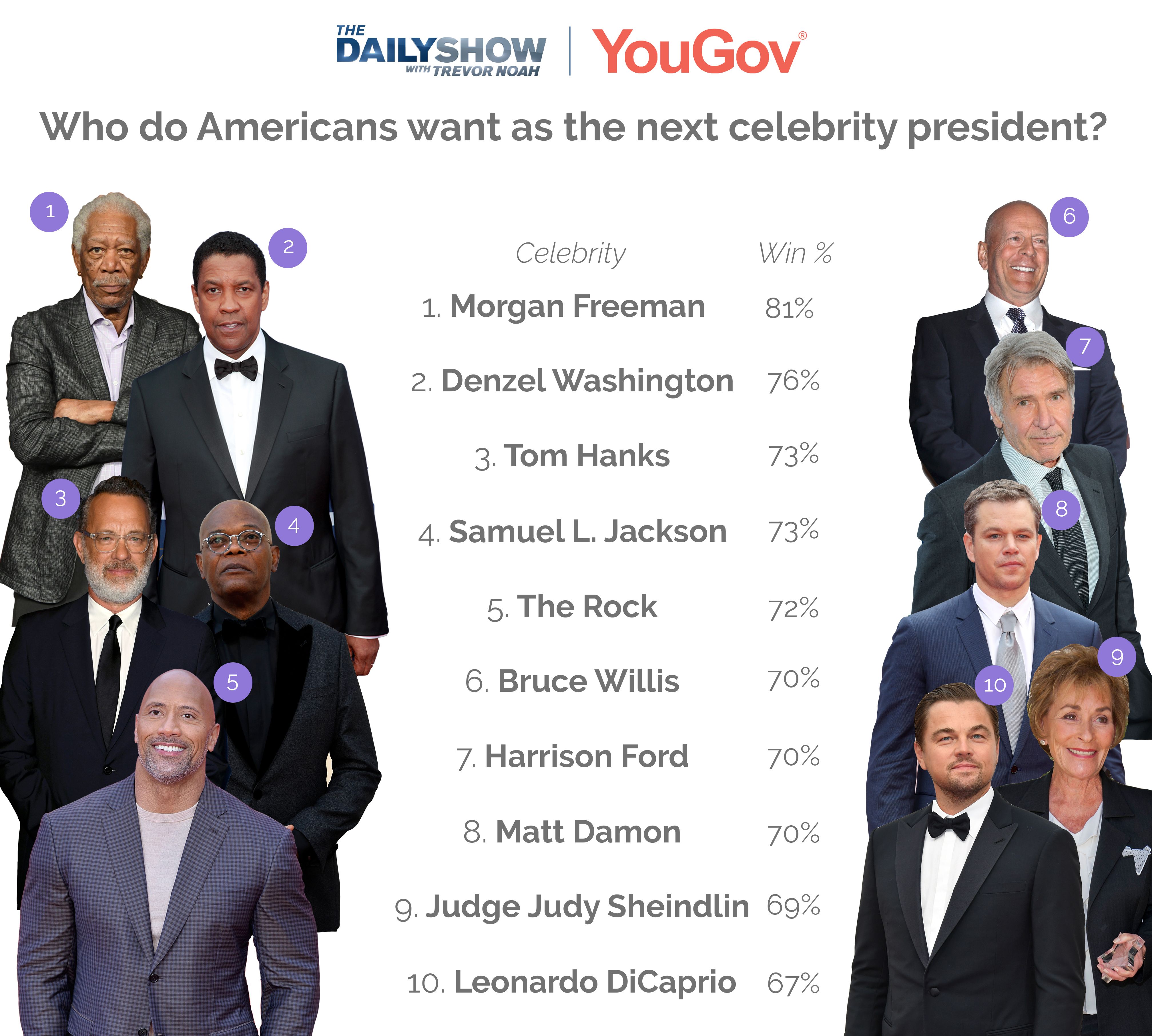 10. 1 fun thing: Convention bingo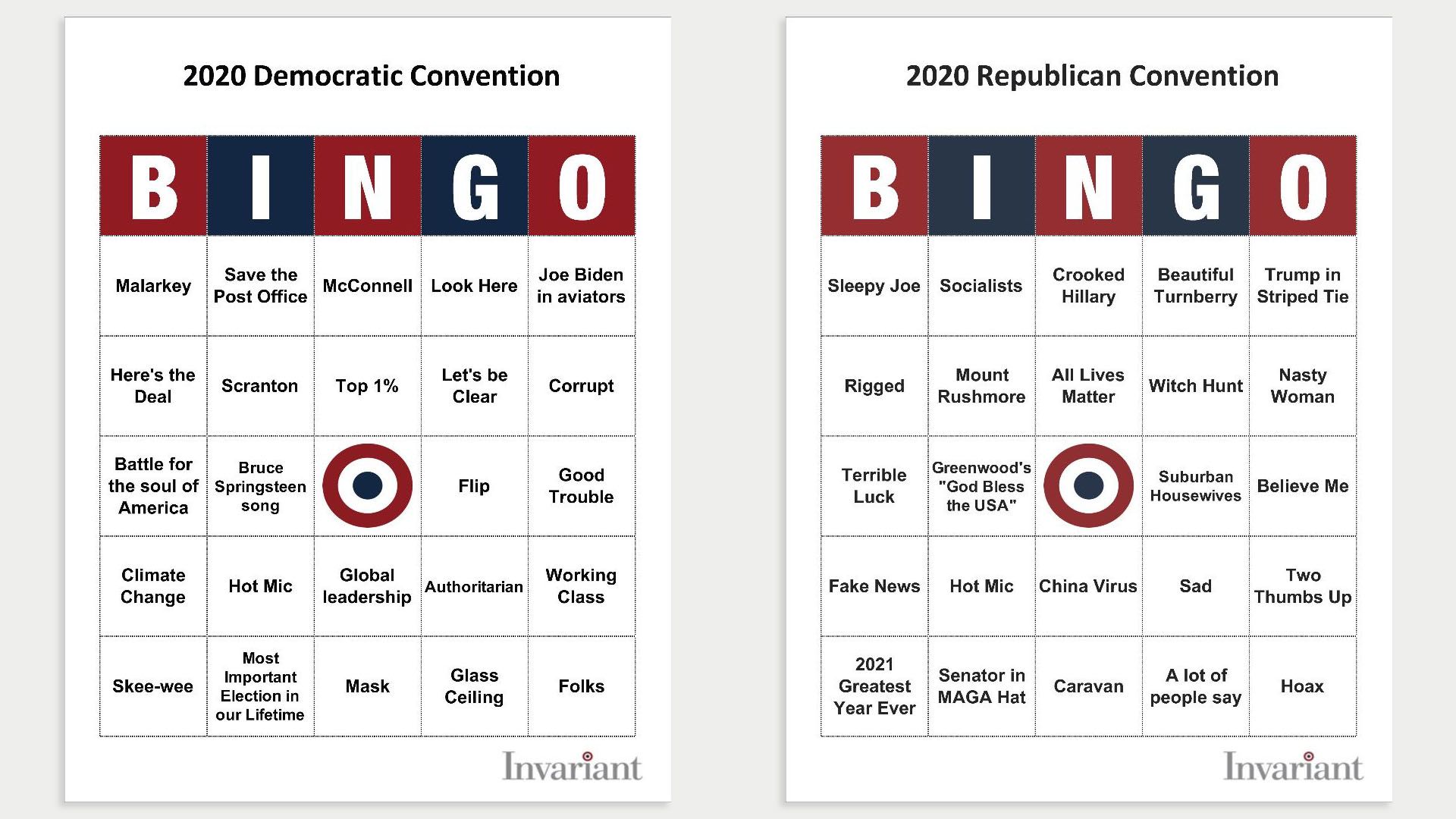 For the couch conventions, twin games courtesy of Heather Podesta, founder and CEO of Invariant, a government relations and public affairs firm.
"See you in 2024!" the firm says.
,
📱 Thanks for reading Axios AM. Please invite your friends to sign up here.