March 30, 2021
Good Tuesday morning. Smart Brevity™ count: 981 words ... < 4 minutes.
⚡ Breaking: President Biden announced a groundbreaking first slate of 11 judicial nominees, including three Black women chosen for Circuit Court vacancies.
💻 Please join Axios' Russell Contreras today at 12:30 p.m. ET for a virtual event on the launch of Axios Latino, a newsletter covering the Latino community in the Americas, featuring Sen. Ben Ray Luján (D-N.M.) and civil rights activist Dolores Huerta. Sign up for the event here, and the newsletter here.
1 big thing: Biden's big, global climate power play
The next month is the most important period for U.S. climate action in more than a decade, and possibly ever, longtime advocates and observers tell Axios' Andrew Freedman.
Why it matters: Policy choices proposed through the end of April will reverberate for decades to come.
The Biden administration is moving on four fronts to bolster international credibility on climate:
The White House is proposing a multi-trillion dollar infrastructure package this week aimed at wrapping ambitious climate policy goals into a jobs bill.
The administration is trying to transform the country's energy mix through regulations and executive orders — most recently with yesterday's announcement that it would seek to deploy 30 gigawatts worth of offshore electricity generation by 2030. That's higher than even the most aggressive projections from energy analysts.
The State Department will formally unveil the country's new emissions targets under the Paris agreement. Known as a Nationally Determined Contribution, or NDC, this will signal to other countries how ambitious the U.S. is about tackling climate change.
The White House is hosting a virtual climate summit on April 22-23 to encourage countries to make far-reaching emissions reduction plans.
2. China's soccer dream
Xi Jinping hoped to make China a global leader in soccer, his favorite sport. After years of massive government support, that dream has fallen short, Axios' Bethany Allen-Ebrahimian, Kendall Baker and Jeff Tracy write in a forthcoming special report.
In 2015, Xi said, "My biggest hope for Chinese soccer is that its teams become among the world's best."
His announcement spurred a raft of new government initiatives to boost Chinese soccer, and the Chinese Super League (CSL) got a massive influx of funding.
China also began naturalizing foreign soccer players whose talent might help strengthen the men's national team.
A $1.7 billion "lotus" stadium in Guangzhou would be the centerpiece of the 2030 World Cup, should China be chosen as host.
The results: Soccer is hugely popular in China. But the national teams haven't improved much since Xi's announcement.
⚽ Axios will publish a deep dive into China's soccer ambitions later today. Sign up for our weekly Axios China newsletter to receive it.
3. Big answers from Mars
A study published this month suggests much of Mars' water may have been absorbed into the ground, not lost to space, as scientists thought for decades, Axios Space author Miriam Kramer writes.
NASA is scratching the surface of the big question of whether life ever existed on Mars, after the Perseverance rover — the first mission dedicated to hunting for past Martian life — made it to Mars in February.
Rovers have found Mars is scattered with layered rocks. Scientists' best guess is these layers formed through erosion, wind, water and ice.
4. Ship saga provides distraction
The ship stuck in the Suez Canal brought a change of pace to the news cycle last week, with an estimated 1.8 million social media posts, Neal Rothschild and Sara Fischer write from Keyhole data.
Why it matters: After a prolonged period of domestic turmoil — COVID, polarized politics, a racial reckoning, an insurrection and a crisis at the border — the internet rallied around a common cause.
Google added an animation of parading ship emojis above search results for the Suez Canal.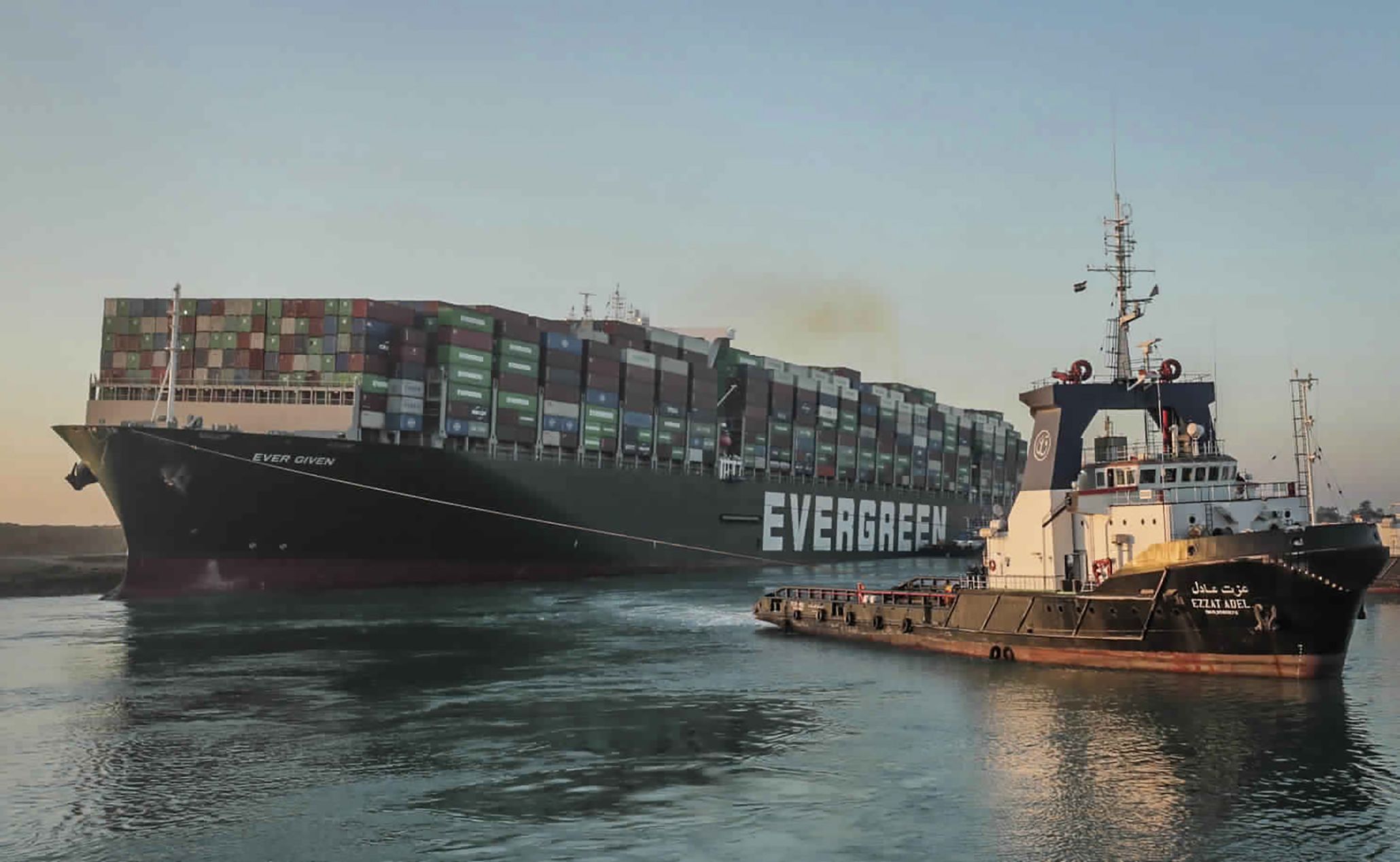 5. Biden's Big 4
President Biden is preparing to go to the mat for four tax increases worth about $1.8 trillion to help pay for his infrastructure and social safety net plans, advisers tell Axios' Hans Nichols.
Biden will begin to outline an array of tax proposals in Pittsburgh tomorrow as he unveils his Build Back Better infrastructure package.
It'll be an opening bid ahead of months of negotiations, mostly within the Democratic Party. His four priorities:
The biggest-ticket item would raise the corporate rate from 21% to 28%. That's worth $730 billion over 10 years, according to the Tax Policy Center.
Impose a global minimum tax on profits from foreign subsidiaries: $550 billion.
Tax capital gains as regular income for the wealthy and tax unrealized capital gains at death: $370 billion.
Return the top individual rate for those making more than $400,000 to the pre-Trump rate of 39.6%: $110 billion.
💰Nobel-winning economist Joseph Stiglitz tells Axios Markets editor Dion Rabouin that he endorses President Biden's infrastructure plan, and thinks it could break the U.S. out of the low-growth, low-inflation environment of the past 20 years. Keep reading.
6. The world watches Minneapolis
As the trial of former Minneapolis police officer Derek Chauvin opened, prosecutor Jerry Blackwell showed jurors the disturbing footage at the earliest opportunity — during opening statements, AP reports.
Blackwell told them that the number to remember was 9 minutes, 29 seconds — the amount of time Chauvin had George Floyd pinned.
Chauvin attorney Eric Nelson countered by arguing: "Derek Chauvin did exactly what he had been trained to do over his 19-year career."
The opening statements were seen live on at least 14 TV networks, including BBC World and CNN International.
7. 1 out of 4 Asian Americans has experienced a hate incident
1 in 4 Asian Americans has experienced a hate incident, and more than two-thirds have been asked "where they're really from," Axios Today host Niala Boodhoo writes from a poll by Survey Monkey and AAPI Data.
The myth of the "perpetual foreigner" remains as strong for Asian Americans and Pacific Islanders as it has for Latinos: 64% of Asian Americans said they've encountered questions that assume they're not American.
8. 40 years ago today: President Reagan is shot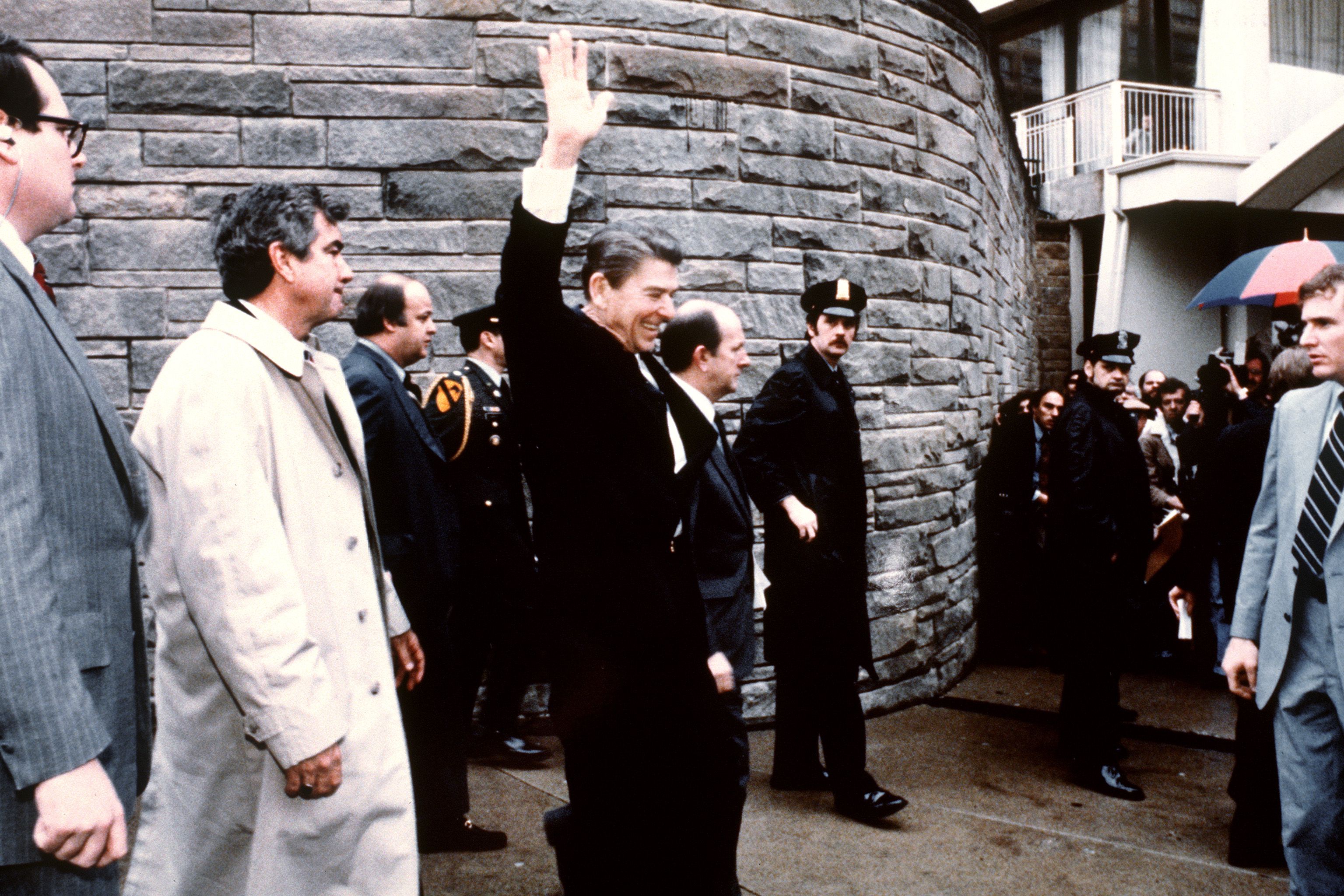 This photo by White House photographer Michael Evans shows President Reagan waving to a crowd as he leaves the Washington Hilton on March 30, 1981, just before the assassination attempt.
Below, longtime TIME photographer Dirck Halstead captures the chaos that followed.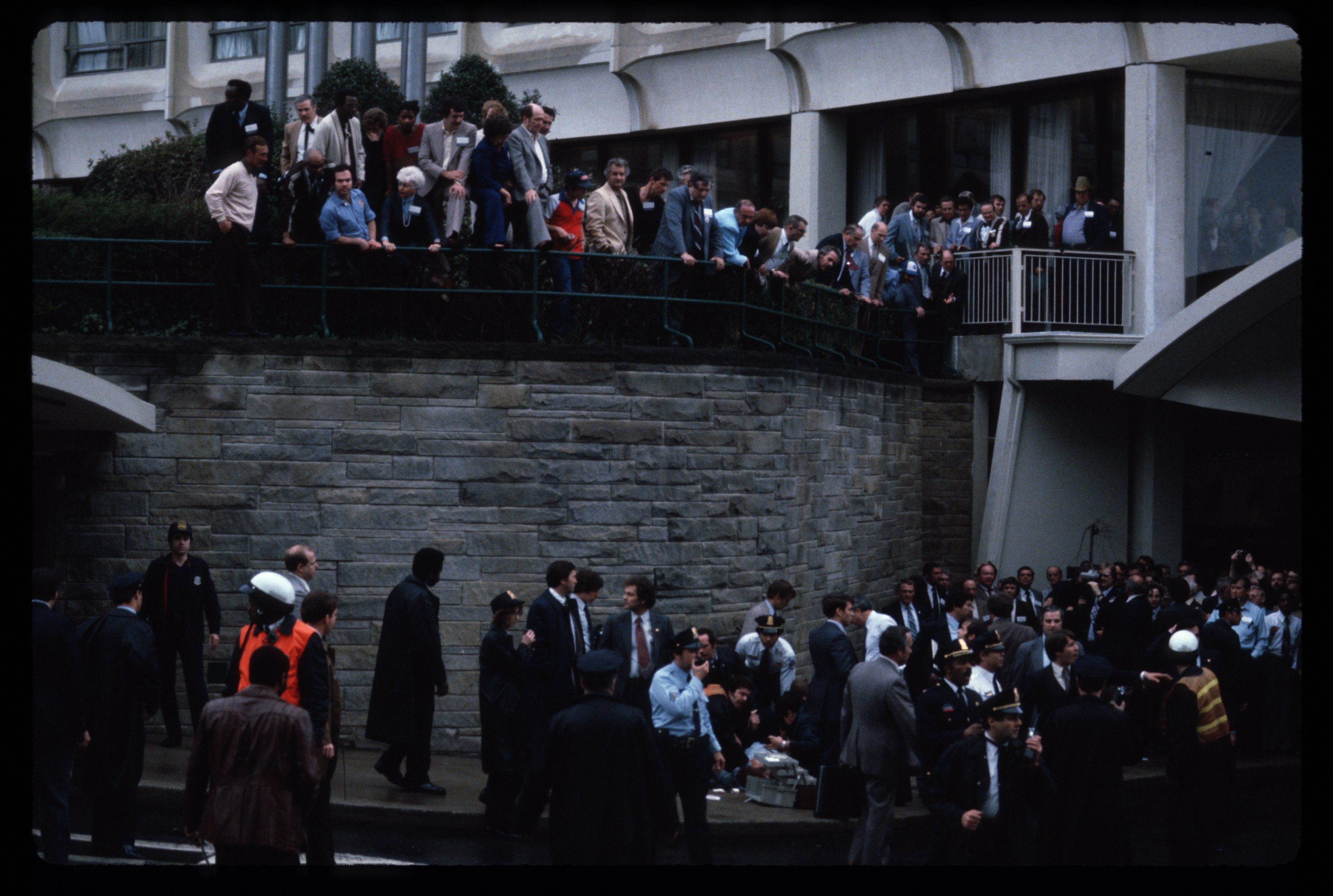 🗞️ The next day ...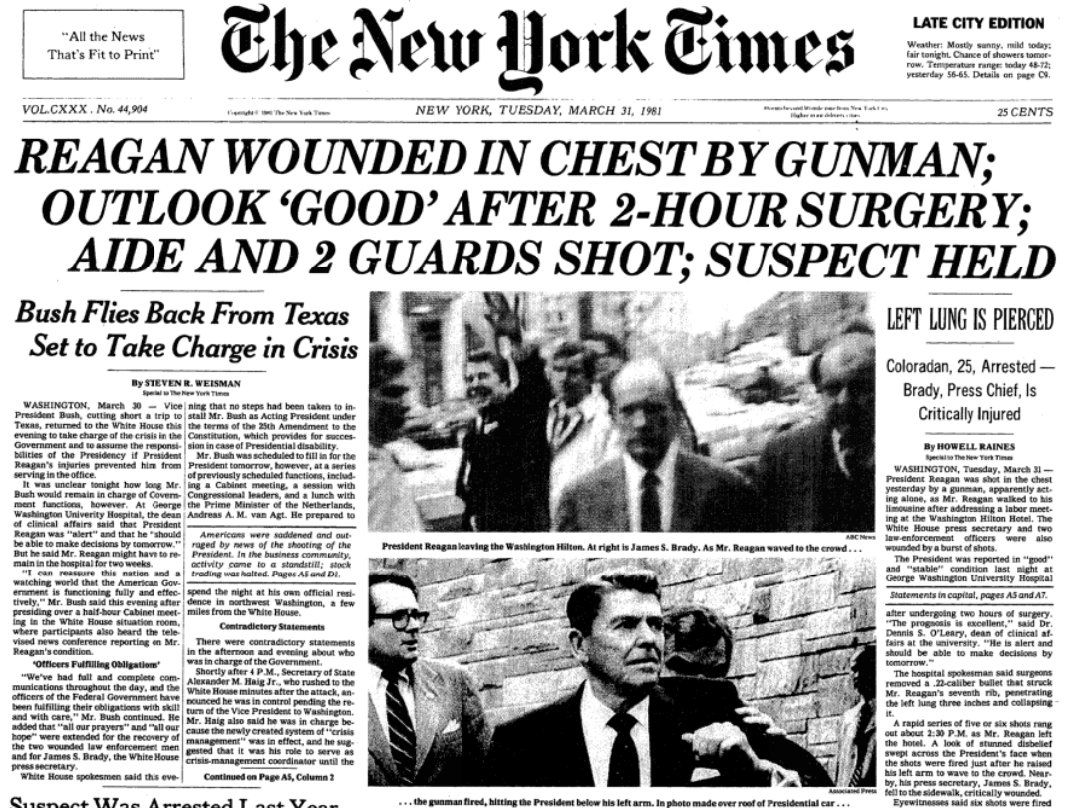 9. Top Rs form new group to fight Biden tax hikes
Top GOP operatives have formed a group to fight President Biden's plans to raise taxes to pay for his infrastructure package, Jonathan Swan reports.
Why it matters: The Coalition to Protect American Workers is the first major conservative group formed exclusively to block Biden's tax agenda. Its leaders include Marc Short, who was former Vice President Pence's chief of staff.
The group plans to spend at least $25 million on TV and digital ads and organizing. It'll target members of Congress considering backing Biden's plans, including moderate and vulnerable House Dems in swing districts.
Go deeper: "Pence reemerges, lays groundwork for 2024 run."
10. 1 smile to go: VW's new bug
DETROIT (AP) — Volkswagen will announce today that it's changing its brand in the U.S. to "Voltswagen," as it shifts production toward electric vehicles.
📬 Thanks for starting your day with us. Please invite your friends to sign up for Axios AM/PM.