Axios AM
September 05, 2023
💻 Happy Tuesday, and welcome back! Thanks for sharing your summer with AM ... I'm always grateful for our conversations.
Smart Brevity™ count: 1,370 words ... 5 mins. Edited by Emma Loop.
😷 Situational awareness: First Lady Jill Biden tested positive for COVID and has mild symptoms, the White House said. She's staying in Rehoboth Beach, Del.
1 big thing: Biden's blue-state crisis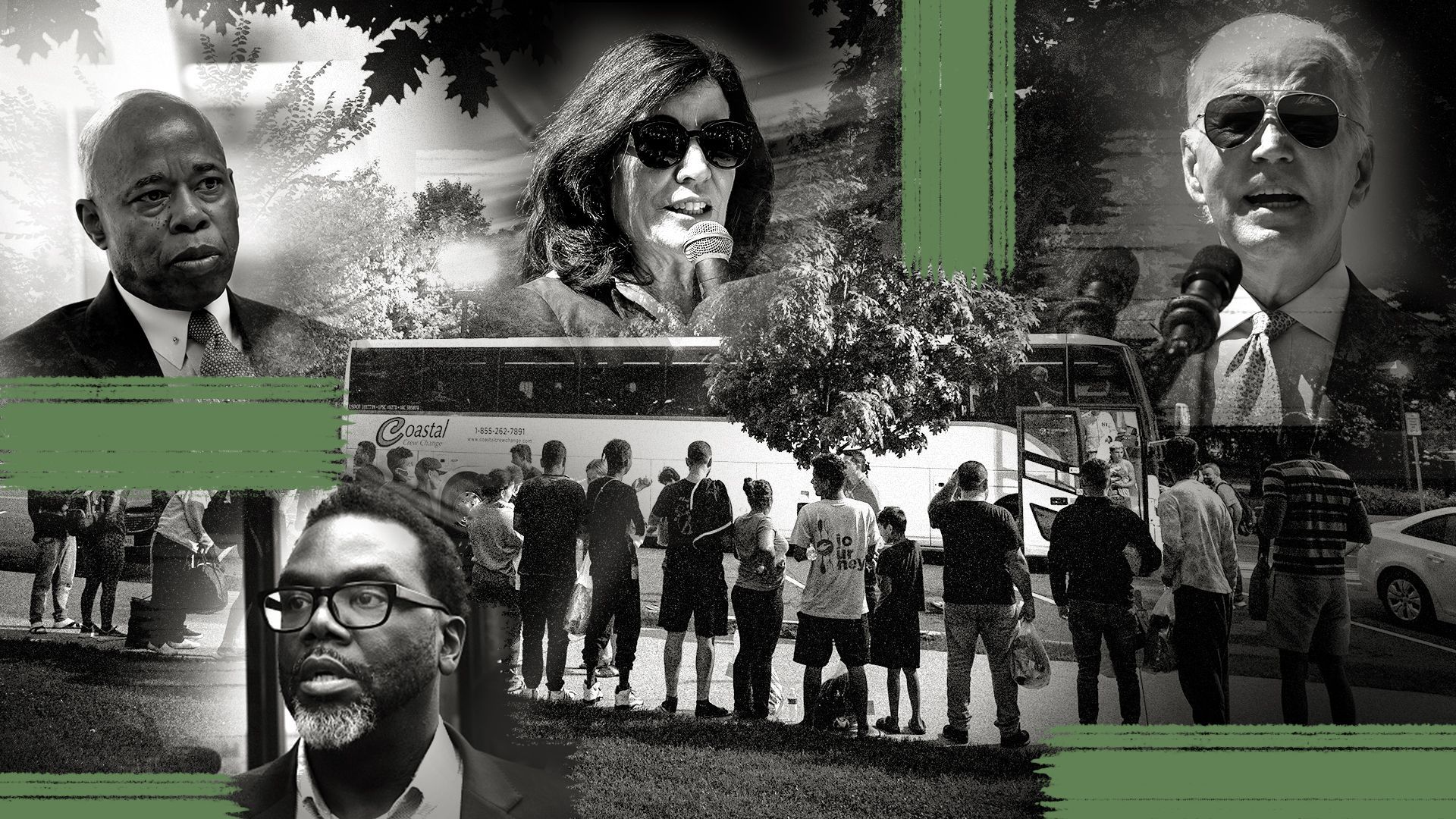 Tensions between President Biden and local Democrats are rising as shelters overflow and thousands of immigrants arrive in big cities.
Why it matters: The administration is stuck between growing calls to help the Democratic-controlled cities, and what aides view as legal handcuffs, Axios' Steph Solis, Monica Eng, Stef Kight and Caitlin Owens report.
What's happening: In New York, Boston and Chicago, a humanitarian crisis for people hoping for new lives in the U.S. has become desperate.
In Chicago, 2,000+ migrants are sleeping on the floors of police stations and airports.
Business leaders and lawmakers are demanding the administration do more to accommodate migrants — and are frustrated by Biden's lack of response.
Sen. Dick Durbin (D-Ill.) tells Axios: "I wrote to him in May, so it's been like four months. But I hope to find out."
How we got here: Republican governors have responded to unprecedented crossings at the U.S.-Mexico border with massive efforts to bus migrants elsewhere.
That's created a snowball effect, leading more migrants to follow those bused to major cities.
🖼️ The big picture: Criticism of the federal government is part of a wider blame game among Democrats, including city leaders who previously welcomed migrants.
New York Mayor Eric Adams and New York Gov. Kathy Hochul publicly feuded last week, with Adams demanding other parts of the state receive more migrants.
🔎 Between the lines: Federal officials view many of the demands as political posturing.
Almost all the requests by cities and states regarding work permits face legal or practical challenges, experts tell Axios.
The other side: Biden officials point to new parole programs encouraging migrants to cross the border at legal ports of entry, allowing for a faster work permit process.
2. 🏈 Scoop: Biden to air new ad during NFL kickoff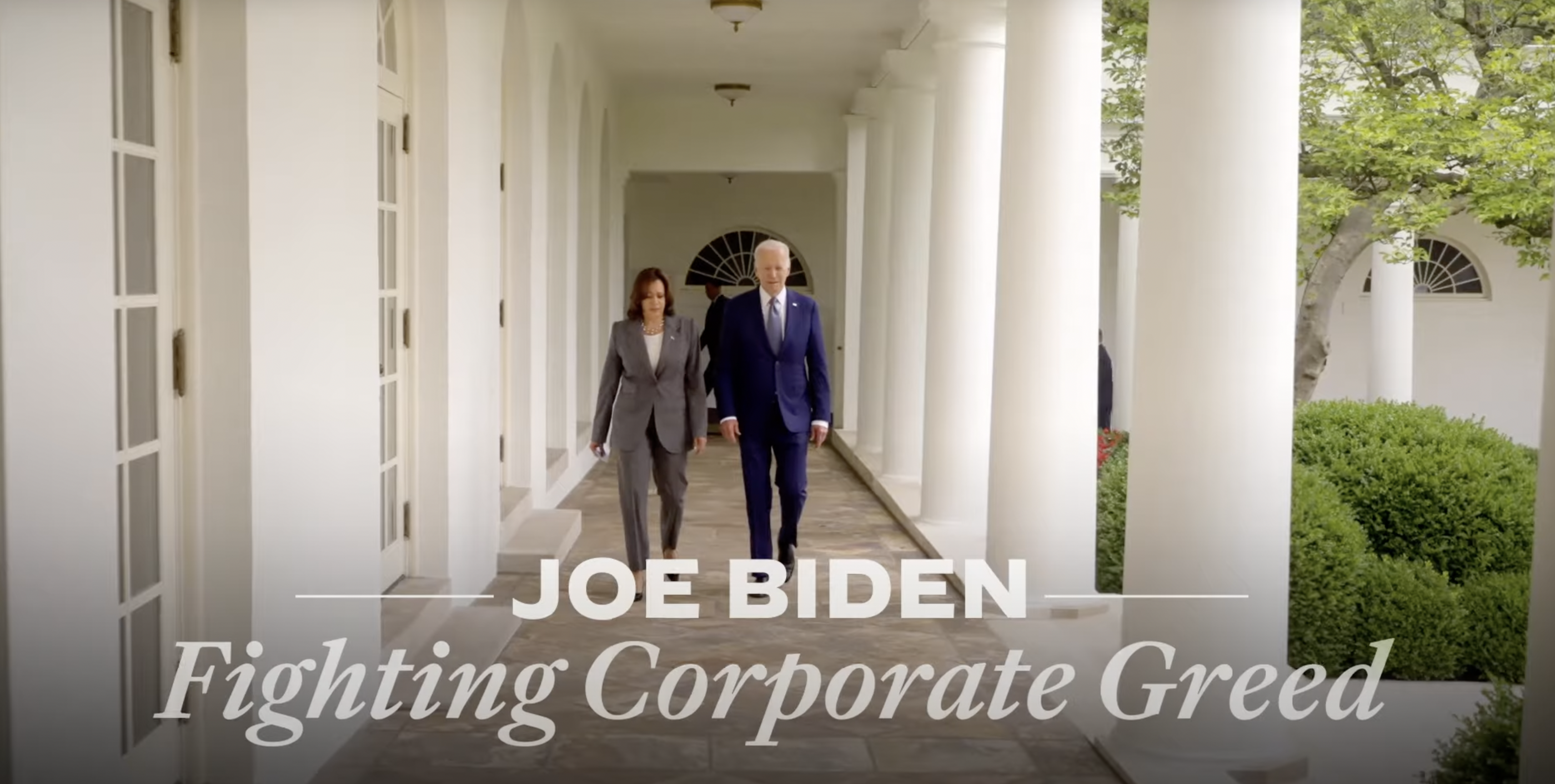 The Biden campaign will air a new TV ad in battleground states during the NFL season kickoff on Thursday, Axios' Sara Fischer scoops.
Why it matters: The spot is part of a broader $25 million, three-month campaign focused on President Biden's economic record — at a time when most voters tell pollsters they disapprove of his handling of the economy.
The ad, "Got to Work," highlights Biden's economic achievements amid inflation.
"They said, 'millions would lose their jobs,' and the economy would collapse, but this president refused to let that happen," a narrator says over a montage of news reports.
The ad touts "fixing supply chains, fighting corporate greed, passing laws to lower the cost of medicine, and cutting utility bills."
The ad will run during the NFL season opener (Detroit Lions at Kansas City Chiefs, on NBC and Peacock) in the battleground states of Michigan, Georgia, Arizona, Pennsylvania, Wisconsin, Nevada and Iowa.
🔎 Between the lines: Part of the $25 million campaign will aim at Hispanic and African American voters, with ads on soccer matches and the Oprah Winfrey Network.
🧮 By the numbers: Biden's campaign has spent more than $4 million on ads.
🐘 The other side: The Trump-allied MAGA Inc. PAC has spent and reserved $22.8 million in ads. Sen. Tim Scott's PAC, Trust in Mission, has booked $37 million in ads.
🕶️ What to watch: A source working with the Biden campaign tells us that compared to 2020, the 2024 advertising will lean much more heavily on digital and streaming, especially YouTube.
Unlike traditional TV ads, digital and streaming ads can be more narrowly targeted.
Watch the ad ... Share this story ... Sign up for Sara Fischer's weekly Axios Media Trends, out later today.
3. 🚙 Auto strike looks likely
All signs point to an autoworker strike when the UAW's contract ends Sept. 14, Axios Closer co-author Nathan Bomey tells me.
The big question is whether the UAW targets one of the Detroit automakers — or all three at once.
Why it matters: There's still time. But UAW President Shawn Fain's fiery rhetoric, and admittedly ambitious demands, have set the stage for what could be a prolonged conflict.
What's happening: A more combative UAW has demanded a 46% pay raise ... a 32-hour week with 40 hours of pay ... and a restoration of traditional pensions, AP notes.
President Biden told reporters in Philadelphia yesterday when asked whether he's worried about a possible auto strike:
"No, I'm not worried about a strike until it happens. I don't think it's going to happen."
👂 What we're hearing: Top industry officials tell Axios they expect a strike.
Barclays analyst Dan Levy described a strike as "highly likely."
📺 Steve Rattner — the famed financier, and "car czar" to President Obama — told Bloomberg TV: "You have a very, very activist new UAW leader ... who has said very, very inflammatory things." (Video)
Go deeper: Labor's winning streak, by Axios' Emily Peck.
4. 🦾 Exclusive poll: AI experts trust NO ONE
AI experts at leading universities favor creating a federal "Department of AI," or a global regulator to govern artificial intelligence, over leaving that to Congress, the White House or the private sector, Axios' Ryan Heath writes.
🧐 The intrigue: No one individual is highly trusted to deal with AI issues.
President Biden took the top spot, with 9% of respondents — slightly higher than Sundar Pichai, Elon Musk or Sam Altman.
🖼️ The big picture: The findings come ahead of a series of AI forums, beginning Sept. 13, hosted by Senate Majority Leader Chuck Schumer.
Cyrus Beschloss, CEO of Generation Lab, said that while doom and gloom permeates many AI discussions, "the threat of a human-crushing AI is not a concern to most of the smartest voices in the AI conversation."
5. 📊 Exclusive data: Employees want more internal communication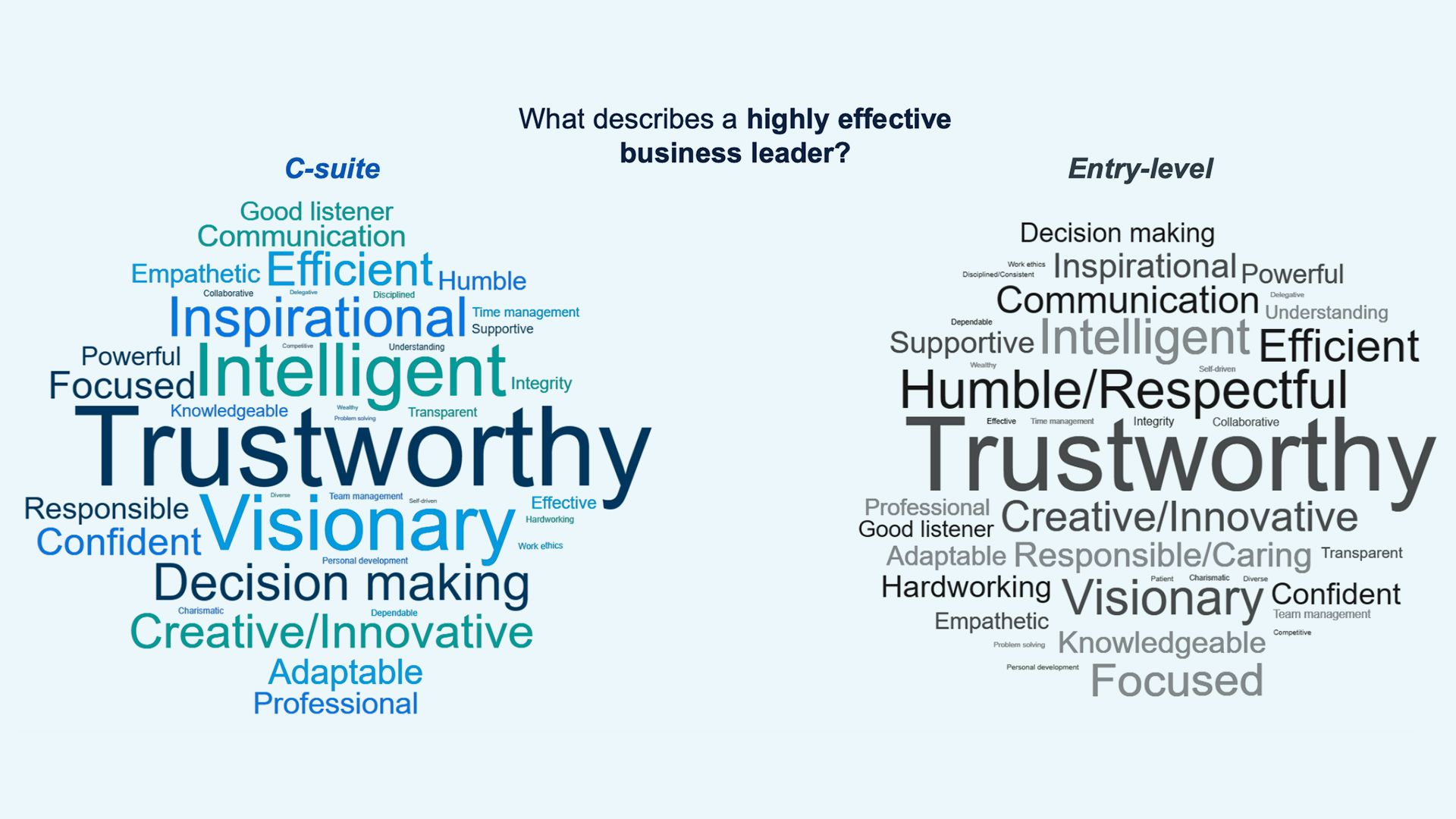 40% of entry-level employees polled by GE and Ipsos say they don't see their CEOs "walk the walk" — and the workers want more authentic internal communication.
Why it matters: Asked whether executives effectively communicate the company's values, 85% of top leaders said yes — but only 62% of junior employees agreed.
Axios AM got a first look at the data. GE and Ipsos surveyed 253 C-suite execs and 411 entry-level employees across the U.S. for the report, "From Ground Floor to Corner Office: Exploring the Leadership Mindset."
"[O]pen & respectful internal comms are critical to supporting staff along their leadership journey," the study finds.
🔬 Zoom in: Describing an effective leader (word cloud above), both bosses and workers pointed to trustworthiness, intelligence and innovation.
Employees added humility and respect.
Execs added vision and decision-making.
6. 💰 Bankers see return of merger gusher
Merger Mondays used to be CNBC's must-see TV, with corporate mergers kicking off every workweek. After a long hiatus, dealmakers see a comeback, Axios Pro Deals editors Michael Flaherty and Claire Rychlewski write.
Why it matters: Fueling these hopes are a surprising number of big-ticket summer deals, improved business confidence and easier bank lending.
🧠 What's happening: M&A markets were dead quiet in the first half of the year. But deal activity came to life in the normally quiet summer months.
🥊 Reality check: A stricter antitrust regime and new merger guidelines are casting a shadow over the deals landscape.
Share this story ... Axios Pro Deals reporters dive into the M&A market outlook in today's Health Tech, Fintech, Media and Retail newsletters. Get a free trial.
7. 🎸 Rolling Stones' first album in 18 years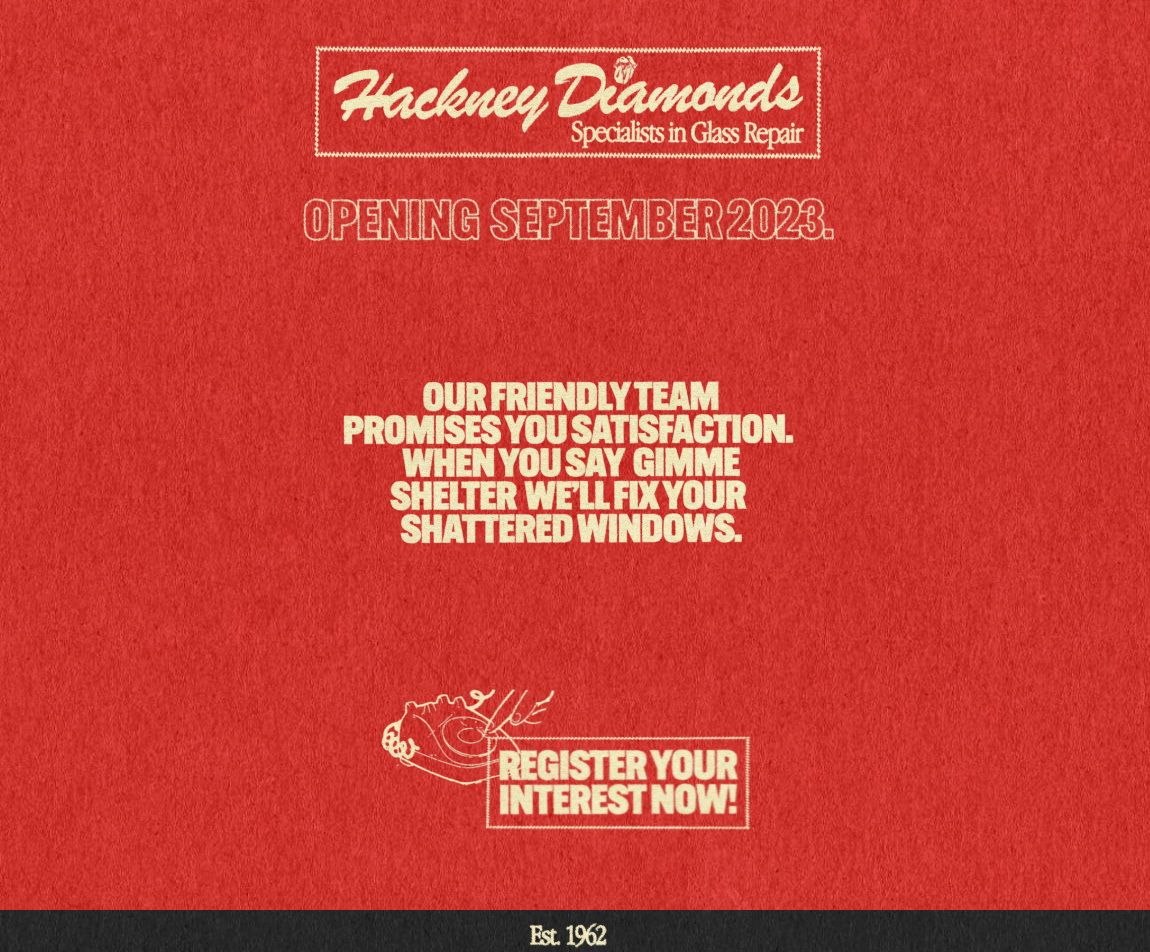 The Rolling Stones announced they're releasing their first album of original material since 2005's "A Bigger Bang."
The band will release details of the album, "Hackney Diamonds," in East London's Hackney district tomorrow at 9:30 a.m. ET.
Mick Jagger, Keith Richards and Ronnie Wood will be interviewed live on YouTube by "Tonight Show" host Jimmy Fallon, AP reports.
First word of the album came Aug. 17 in a teaser ad (above) in a London newspaper, Hackney Gazette.
8. 🎨 Cartoon du jour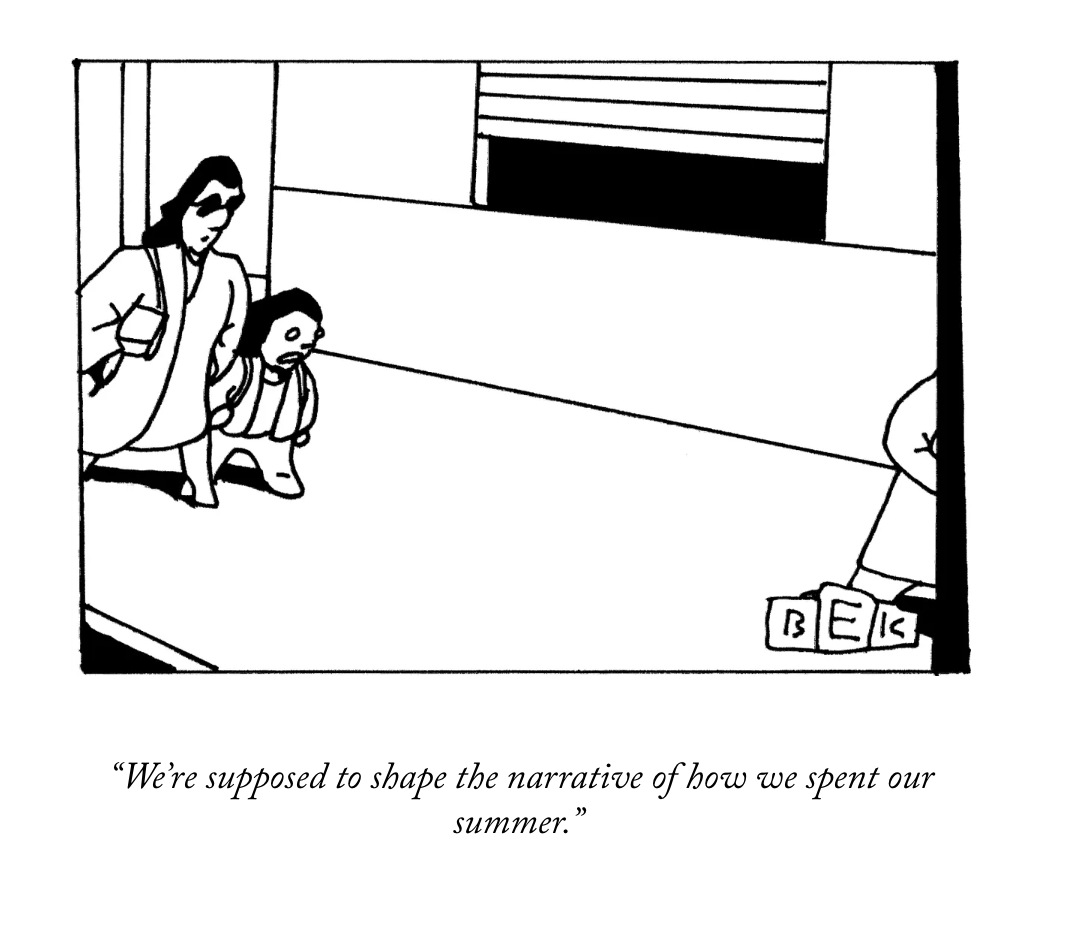 👋 Thanks for starting your workweek with us. Please invite your friends to sign up.