Axios AM
March 09, 2022
Hello, Wednesday. Smart Brevity™ count: 1,497 words ... 5½ mins. Edited by Zachary Basu.
⚡ Breaking: Congressional leaders reached a bipartisan deal early today to provide $13.6 billion to help Ukraine, as part of a $1.5 trillion measure funding the government. Party leaders hoped to whip the 2,741-page measure through the House today and the Senate (perhaps) by week's end. —AP
⛽ At 12:30 p.m. ET today, please join Axios' Neil Irwin and Alexi McCammond for a virtual event exploring the rising cost of living. Guests include White House Council of Economic Advisers member Heather Boushey and UC Berkeley professor Robert Reich. Register here.
1 big thing: Putin's failure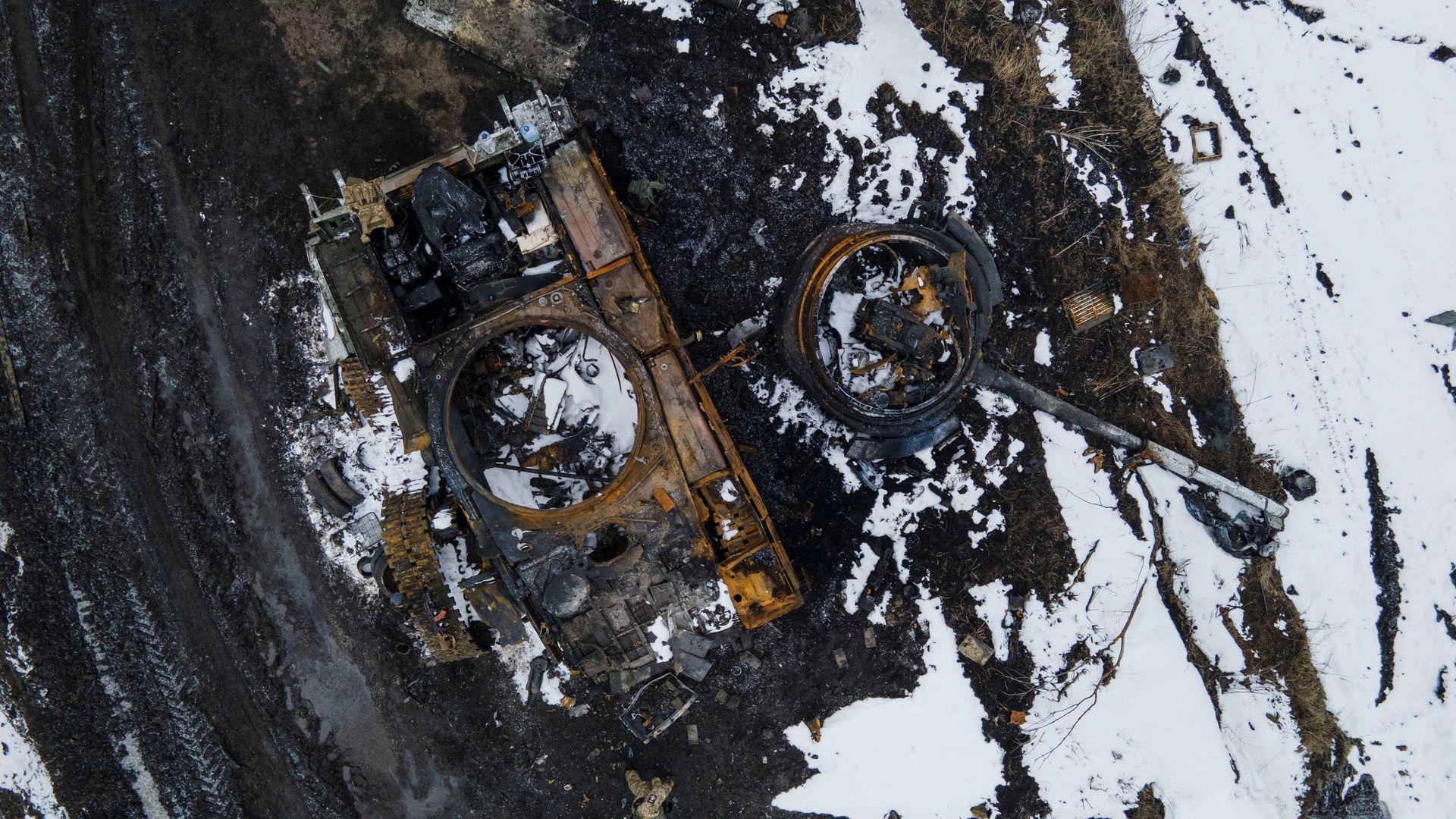 Vladimir Putin's plan to seize Ukraine's capital in the first two days of Russia's invasion has been a complete failure, Axios' Zachary Basu writes.
It's been thrown off course by a fierce Ukrainian resistance, poor planning and a series of profound miscalculations, top U.S. intelligence officials say.
Why it matters: An isolated and angry Putin is expected to double down on his brutality as the war in Ukraine drags on for weeks, months or even years. It could be his undoing.
🧠 Reality check: A devastating punch that levels Ukrainian cities is more likely than ever. It'll be less targeted ... more indiscriminate.
State of play: CIA Director Bill Burns testified at a House hearing yesterday that Putin "has no sustainable political end game in the face of what's going to continue to be fierce resistance from the Ukrainians."
Even if Russia eventually captures Kyiv, the U.S. intelligence community doesn't see a way that a pro-Russian puppet regime can stay in power given the Ukrainian people's absolute refusal to capitulate.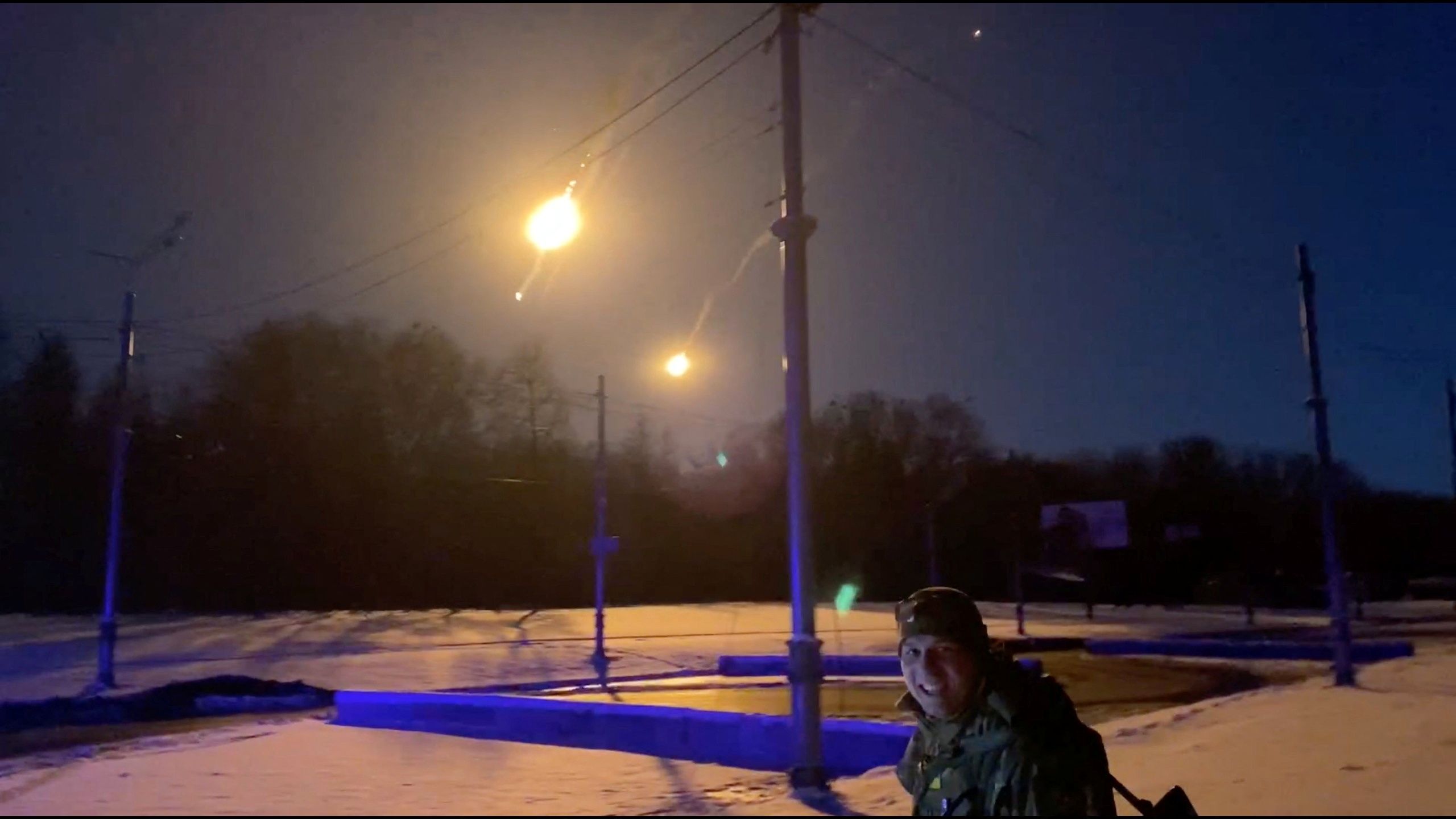 The U.S. estimates between 2,000 and 4,000 Russian troops have already been killed, "far in excess" of what Putin anticipated or has admitted, Burns said.
Putin was ready for sanctions, but not the speed and unity with which the Western world brought the hammer down — especially private companies. McDonald's, Starbucks and Coca-Cola all halted Russian sales yesterday.
👀 What we're watching: Despite the setbacks, Putin is "unlikely to be deterred," Director of National Intelligence Avril Haines testified.
The people who will suffer most are Ukrainian civilians, who are already beginning to see the vicious tactics Putin adopted to achieve his military aims in Syria and Chechnya.
The upside is that what Putin "might be willing to accept as a victory may change over time, given the significant costs he is incurring," Haines predicted.
2. 🌐 Cascading crises swamp globe
📊 Stunning stat: At the end of 2021, before the invasion of Ukraine, 1 in 29 people worldwide needed humanitarian assistance, according to the U.N.
After a pandemic, multiple food shortages, the Taliban takeover of Afghanistan — and now an exodus of Ukrainians fleeing the Russian military — global aid groups tell Axios' Stef Kight they can barely keep up.
Why it matters: "The world's humanitarian funding machine just doesn't have enough money to face all of the people in need this year," Bob Kitchen, the International Rescue Committee's director of emergencies, tells Axios.
What's happening: Aid groups are scrambling to help Ukraine, as well as the surrounding nations welcoming 2 million+ refugees — the world's fastest population movement since at least World War II, experts say.
Many of the same agencies sprang into action as refugees poured out of Afghanistan last year.
At the same time, West Africa is headed toward devastating drought and food insecurity: Over 38 million people will likely experience a severe food emergency this summer.
Separately, the Horn of Africa is facing what could be the worst food crisis in 30 years .
Conflict and other disasters continue in Yemen, Syria, Myanmar and elsewhere.
💡 How you can help: International Rescue Committee ... Save the Children ... Mercy Corps.
📷 In photos: Ukraine's growing humanitarian crisis ... Share this story.
3. Biden confronts crypto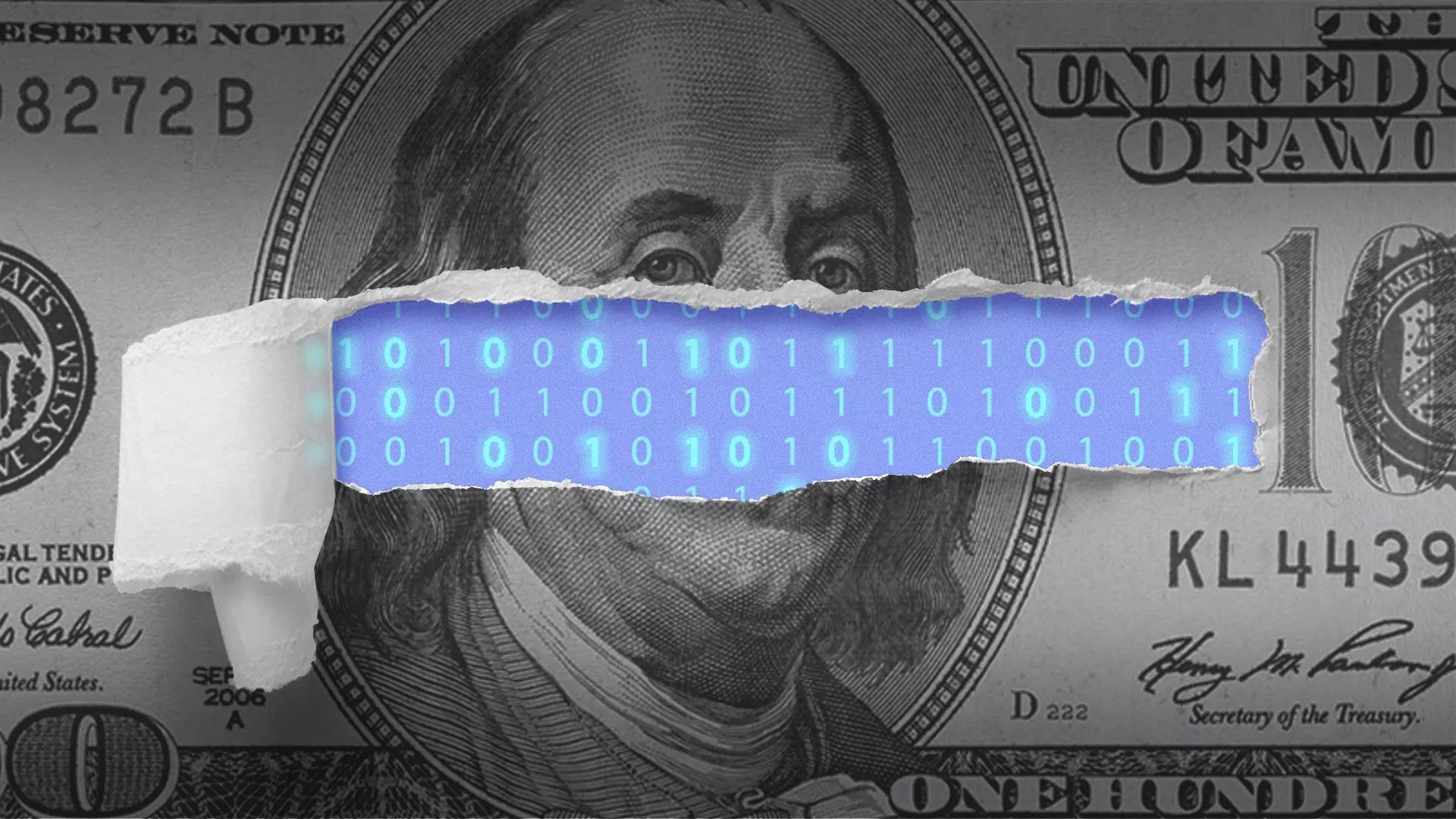 President Biden will issue an executive order mobilizing the federal government to regulate digital assets and cryptocurrencies, writes Ryan Lawler of Axios Pro Fintech Deals.
Why it matters: The order is an acknowledgement that digital currency is here to stay, and a move toward legitimizing its use.
State of play: With the executive order, Biden aims to create a national policy for digital assets by unleashing multiple agencies at once.
The Treasury Department will issue recommendations for consumer and investor protections, and will produce a report on the future of money and payment systems.
The Fed is encouraged to explore a U.S. central bank digital currency.
The Financial Stability Oversight Council will identify economy-wide, systemic financial risks posed by crypto and offer up recommendations to address regulatory gaps.
The Commerce Department will chart a course to use crypto technologies to reinforce U.S. leadership in the global financial system.
🔮 What's next: The reports will come back in two to four months.
👀 What we're watching: The order points to the need to mitigate financial and national security risks posed by the illicit use of cryptocurrencies.
4. New overnight: 107-year-old shipwreck found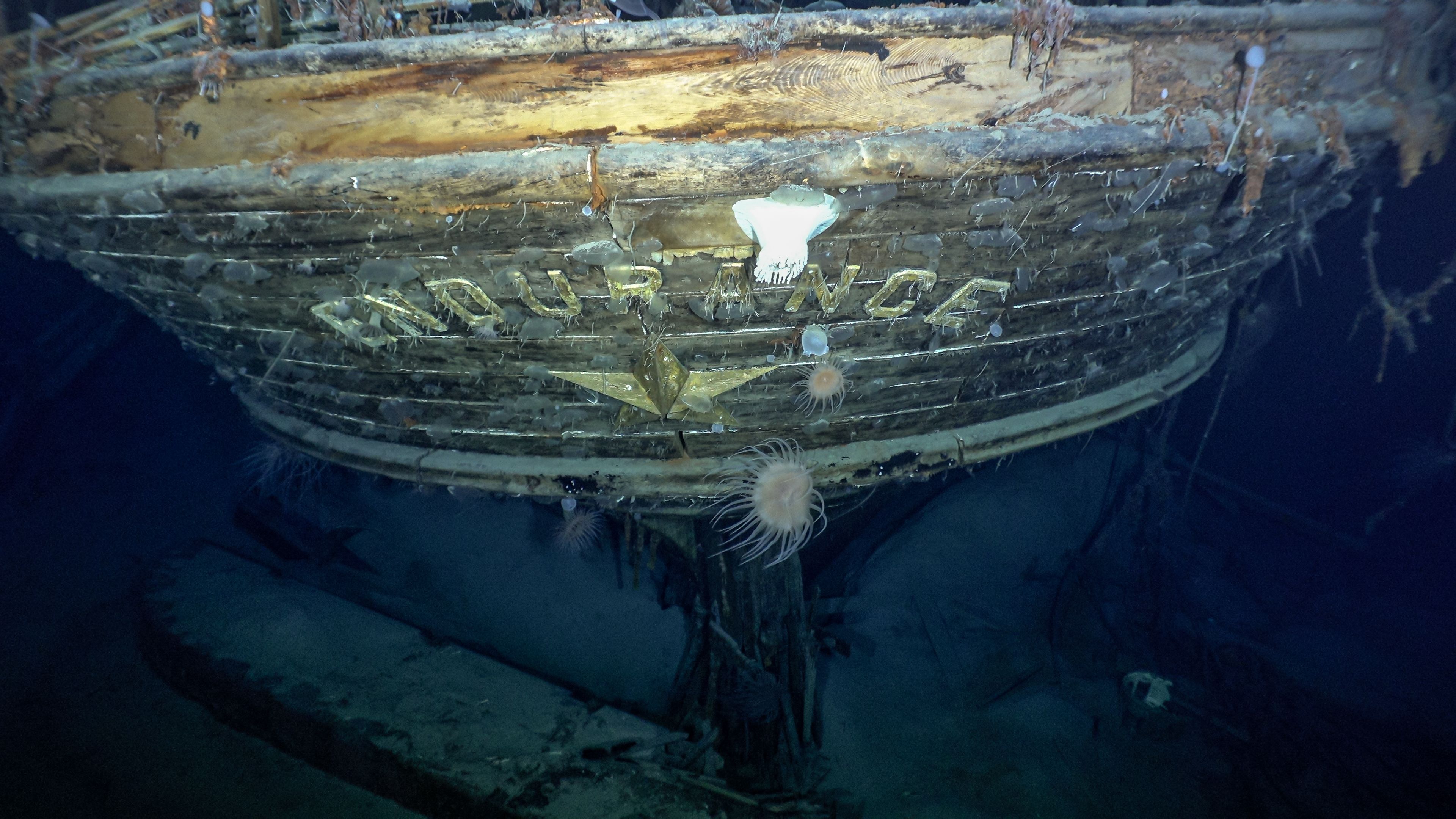 The legendary lost ship Endurance was found — in remarkably good condition — 10,000 feet underwater off the Antarctic Coast, where it sank in 1915, National Geographic announced this morning.
Why it matters: This is one of history's most famous shipwrecks. Irish explorer Sir Ernest Shackleton, trying to reach the South Pole, abandoned the wooden Endurance after it was trapped in ice. The ship was crushed by ice and sank.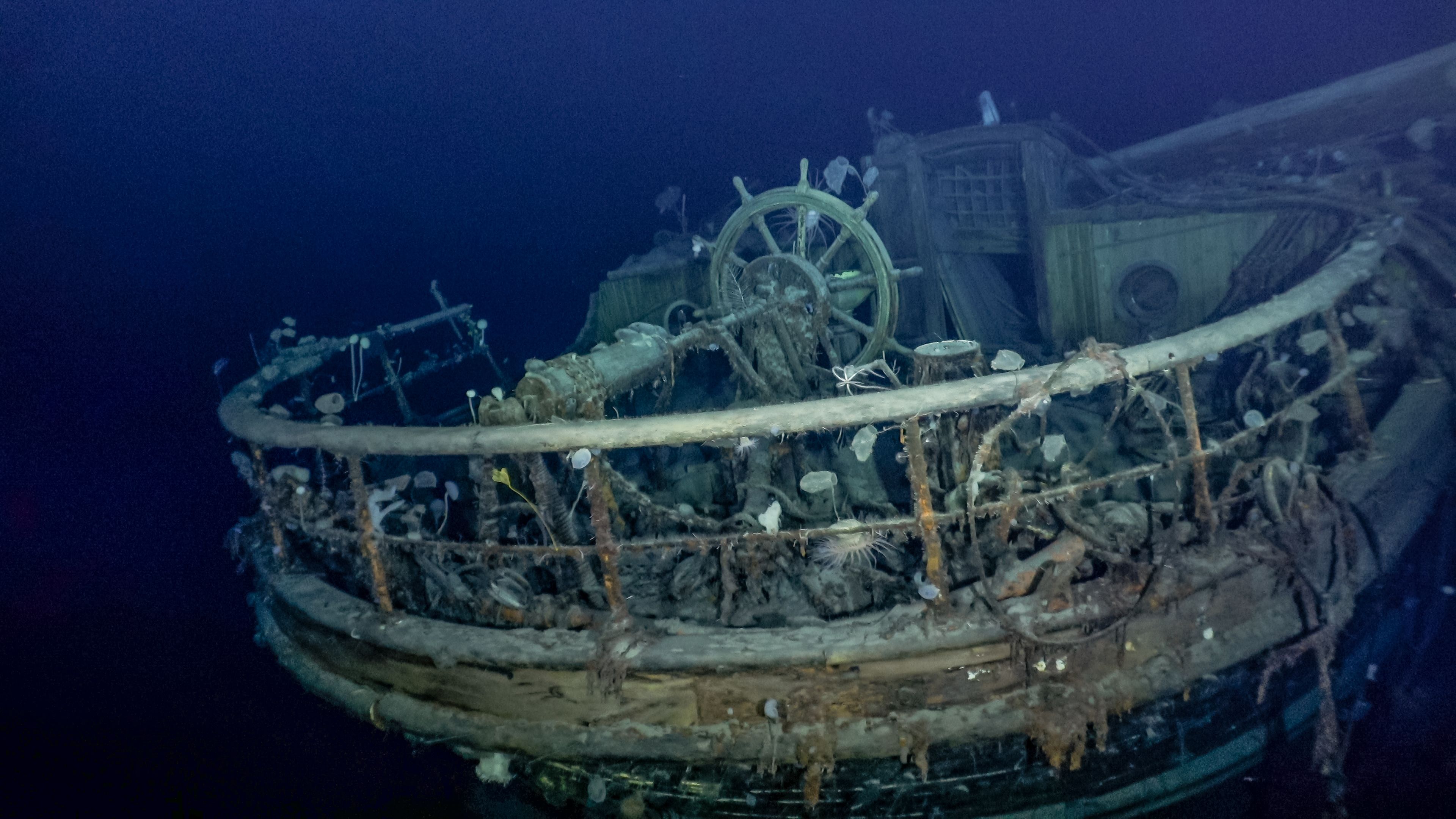 The South African icebreaker S.A. Agulhas II slowly pushed through huge slabs of ice — itself briefly getting stuck in sea ice — before arriving in mid-February at the site where the Endurance was believed to lie.
"A team of adventurers, marine archaeologists and technicians located the wreck ... using undersea drones," the N.Y. Times reports (subscription).
"Battling sea ice and freezing temperatures, the team had been searching for more than two weeks in a 150-square-mile area around where the ship went down in 1915."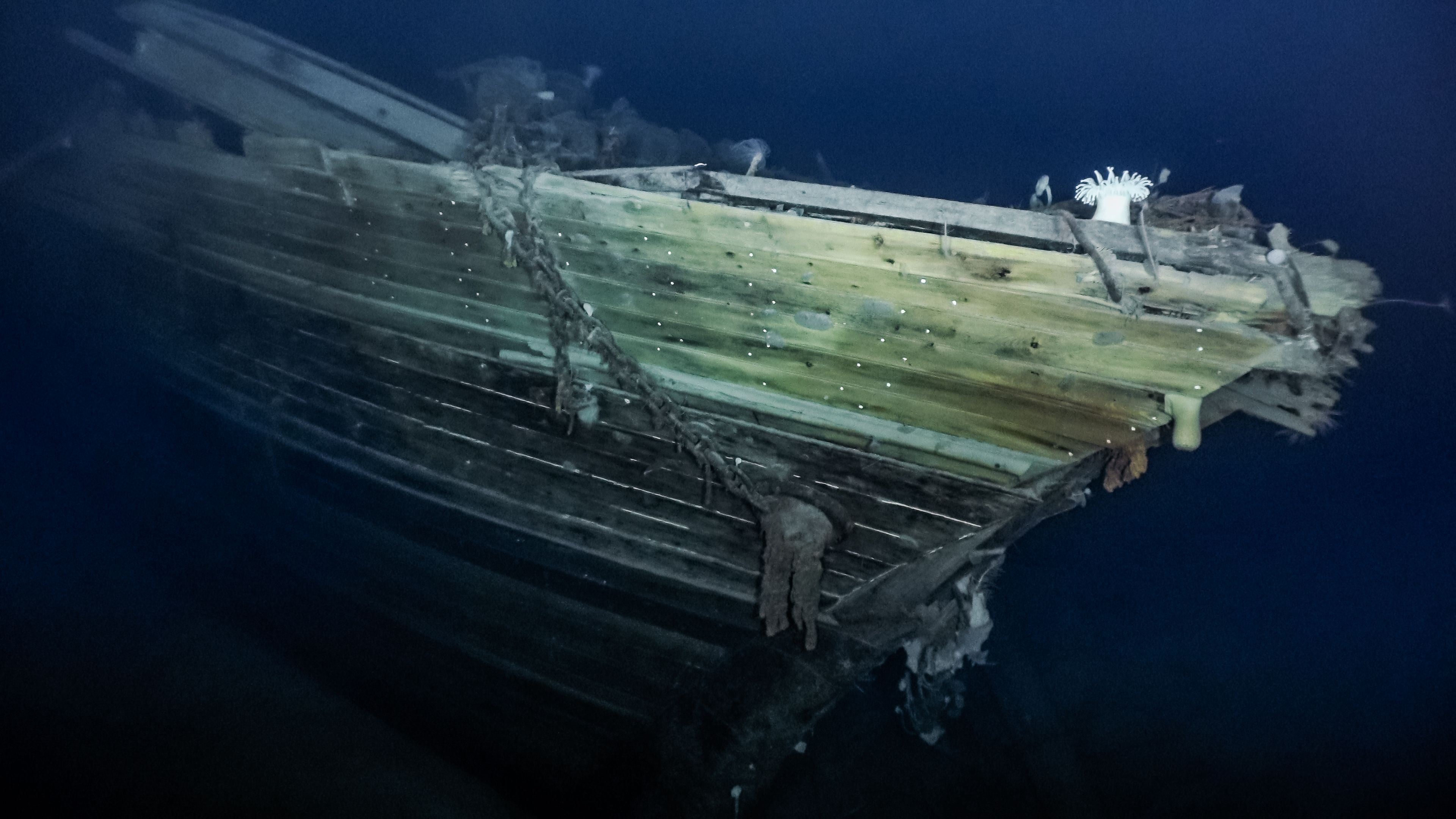 Here's the starboard bow of the 144-foot Endurance, discovered beneath the icy, treacherous Weddell Sea.
The ship's crew of 28 "would have had to draw upon every ounce of strength, tenacity and courage that they possessed in order to survive the failed expedition, which is now remembered in history as one of the most epic feats of endurance in the heroic age of Antarctic exploration," according to the search expedition, Endurance22.
National Geographic will air a documentary about the search and discovery this fall as part of the "Explorer" series.
Dive deeper: Inside the expedition ... The original voyage ... National Geographic story (subscription) ... Free backstory: Pictures of the expedition.
5. 😷 Milestone: 50th state drops mask mandate
Hawaii Gov. David Ige (D) announced America's last statewide mask mandate will be lifted by March 26 — 23 months after it began.
Why it matters: No state will require masks indoors after 11:59 p.m. March 25. Hawaii is the last to drop the pandemic safety measure. Indoor mask mandates in Oregon and Washington state expire at 11:59 p.m. Friday, AP reports.
The backdrop: Friday marks the second anniversary of the World Health Organization declaring the coronavirus a global pandemic.
6. Small businesses fear inflation
The Small Business Optimism Index from the National Federation of Independent Business fell in February to its lowest monthly point since January 2021, Nathan Bomey writes in Axios Closer.
7. 🗞️ N.Y. Times pulls reporters from Moscow
The New York Times pulled its reporters out of Russia yesterday, the latest precaution taken by a large media company in response to the Kremlin's punitive new "fake news" law, Axios' Sara Fischer reports.
Why it matters: "Even in the depths of the Cold War, under the Soviet dictatorship, this never happened," tweeted Times deputy managing editor Cliff Levy, a former Moscow bureau chief.
CNN has temporarily ceased broadcasting from Russia, but isn't shutting down its Moscow bureau, a spokesperson said.
8. 📚 Book bombshell: Cormac McCarthy duet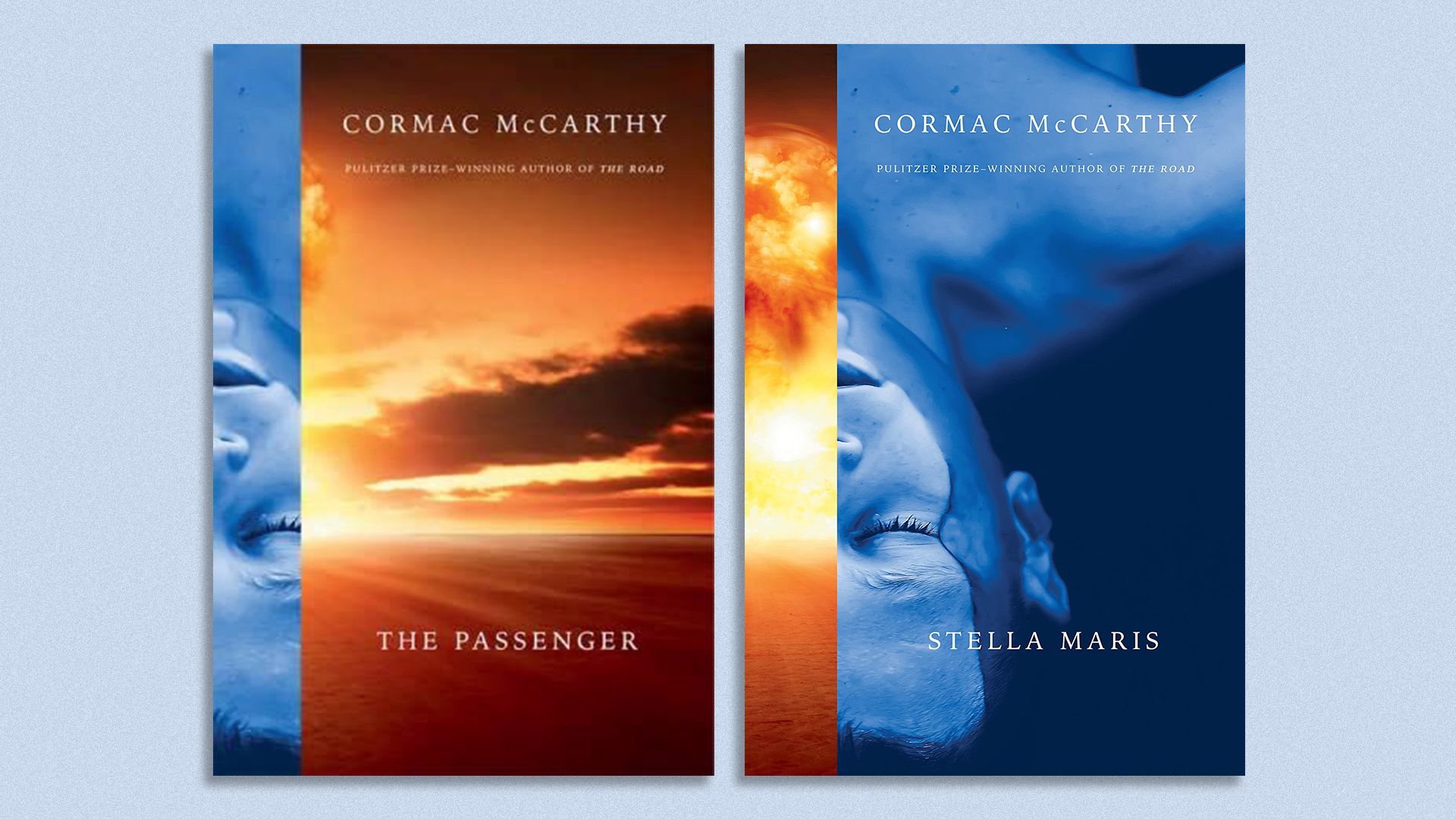 Cormac McCarthy has two novels coming this fall — his first fiction releases since the Pulitzer Prize-winning "The Road" in 2006, AP reports:
Publisher Alfred A. Knopf announced that "The Passenger," a long-rumored novel about "morality and science" and "the legacy of sin" that McCarthy reportedly began decades ago, will be out Oct. 25.
"Stella Maris," a prequel to "The Passenger" set eight years earlier, is scheduled for Nov. 22. The two works will be available as a box set on Dec. 6.
"We have a plane crash, a trove of gold coins buried deep underground and hidden in copper pipes, a rare Amati violin that vanishes, an abandoned oil rig in the middle of the ocean, and an Italian race car seized by the IRS — an utterly gripping tale," McCarthy's editor at Knopf, Jenny Jackson, said in a statement.
McCarthy, 88, is known for Western and apocalyptic novels — "The Road," "Blood Meridian" and "No Country for Old Men," which was adapted by the Coen brothers into an Academy Award-winning movie of the same name. His other honors include a National Book Award and National Book Critics Circle Award for "All the Pretty Horses."
📬 Sign up here for your own personal copy of Axios AM, PM and Finish Line.