October 07, 2021
Happy Thursday! Smart Brevity™ count: 1,193 words ... 4½ minutes. Edited by Zachary Basu.
🧪 At 12:30 p.m. ET today, please join Axios' Marisa Fernandez and Margaret Talev for a virtual event on what's next for health care. Register.
1 big thing: Delta wave recedes
The Delta wave may truly be behind us, though unvaccinated people in heavily unvaccinated areas will always be in danger, Axios' Sam Baker writes.
The U.S. is now averaging 102,000 new cases per day — a 22% drop over the past two weeks.
Deaths are also falling, by a nationwide average of about 13%. The virus is now killing roughly 1,800 Americans per day.
Context: A year ago, when no one was vaccinated and the worst wave of the pandemic was just getting started, experts were sounding the alarm because cases had crept up above 50,000 a day.
To be sitting above 100,000 daily cases now, even after millions of Americans have been vaccinated or have some level of immunity from a previous infection, is a sign of just how transmissible the Delta variant is — and how poorly the U.S. has contained it.
While some vaccinated people do get infected, almost none will die.
Stunning stat: Six months after every American adult became eligible for a vaccine, the virus' death toll in the U.S. is still roughly equivalent to a 9/11 every two days.
2. New data: Mandate muscle
Health care systems, schools, public-sector agencies and private businesses with COVID vaccine mandates have seen vaccination rates jump 20 points — in many instances to over 90%, according to a White House analysis released ahead of President Biden's trip to Chicago today.
Why it matters: That's a lot higher than the average fully vaccinated rate for working-age adults — 63%.
Mandates are quickly becoming standard practice:
They're now in place at 25% of businesses, 40% of hospitals, and colleges serving 37% of students, according to the White House.
The bottom line: 95 million eligible Americans were unvaccinated when Biden made his mandate announcement last month. That number is down to 67 million today — and the federal rule for private businesses hasn't even been finalized yet.
3. Judge slams "offensive deprivation" of abortion rights
A federal judge last night granted the Biden administration's request to halt enforcement of Texas' abortion ban, accusing Republicans of contriving an "unprecedented and transparent statutory scheme" to violate women's constitutional rights.
Why it matters: It's the first legal blow to the nation's strictest abortion ban, which allows private citizens to sue anyone who helps a pregnant person obtain an abortion after six weeks.
"[T]his Court will not sanction one more day of this offensive deprivation of such an important right," Judge Robert Pitman, an Obama appointee, wrote in a blistering 113-page ruling.
Without a permanent decision, however, abortion clinics could still face retroactive lawsuits — meaning the trend of women traveling hundreds of miles out of state to obtain abortions could continue.
4. Boom time for tech talent
Openings for tech jobs like engineer or software developer have spiked as an already tight U.S. job market weathers the economy-wide effects of the pandemic, Axios' Margaret Harding McGill writes.
What's happening: These job openings are across all companies, not just tech firms. Every business now needs tech talent.
Employment website Indeed told Axios that U.S. software development job postings in September were up 73% compared to February. Total U.S. job postings are up 43%.
LinkedIn says the number of U.S. job openings for the software and IT industry has grown 119% since the start of the pandemic.
5. 📊 Trust in media hits pre-Trump low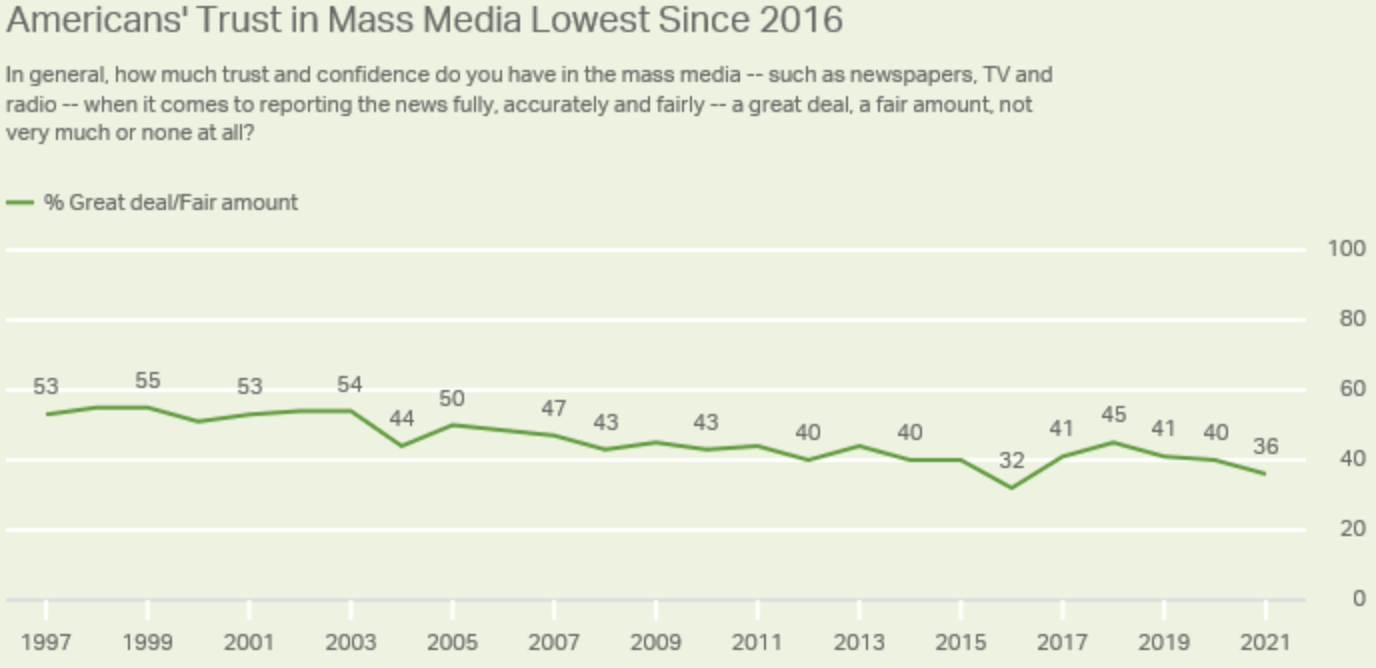 Gallup polling finds trust in news media is down to 36%, four points above the record low in 2016, amid the divisive presidential race between Donald Trump and Hillary Clinton.
Look at this party breakdown of media trust: 68% of Democrats ... 31% of independents ... 11% of Republicans.
Trust has fallen in half since the Nixon era. Gallup polling between 1972 and 1976 found 68% to 72% of Americans trusted mass media.
6. Stat du jour: Why people move from CA to TX
A study published by Stanford Institute for Economic Policy Research (SIEPR), and co-written by a professor from UT Austin, isolates a big reason Texas is one of the fastest-growing states and California is growing slower than the national average, Michael Mooney writes for Axios Dallas:
In California, 57.8% of houses cost more than $500,000.
In Texas, that number is 7.8%. Most homes are under $200,000.
Editor's note: This piece was corrected to fix the original Axios AM attribution of the study.
7. 👓 The next Warby will be harder
Digital ad prices are soaring, forcing businesses to rethink their entire marketing strategies, Axios business editor Kate Marino writes.
For most advertisers, prices are the highest ever.
Why it matters: It'll be harder to start the next digital-native, consumer-facing company like Warby Parker or Allbirds.
By the numbers: The cost to advertise on Facebook is 33% higher than it was in Q3 2019 (before the pandemic), as measured by CPM, or cost per thousand impressions.
Instagram CPM is up 23% over the same period, and Google's cost per click (CPC) is also up 23%, according to proprietary data provided to Axios by performance marketing firm Tinuiti.
What's happening: Advertisers pulled back at the beginning of the pandemic. Then, as the economy reopened, competition for ad space drove prices sky-high.
What we're watching: Some brands have begun moving more of their ad budgets to streaming TV, traditional TV ... and even good old direct mail.
8. GM will vastly expand hands-free driving
Starting in 2023, owners of some premium GM vehicles will be able to push a button and navigate hands-free in 95% of driving situations — including highways, subdivisions and city streets, Axios' Joann Muller writes from Detroit.
A driver-monitoring system tracks your gaze while you rest your hands in your lap.
GM says it will ultimately enable "door-to-door" hands-free driving on virtually any paved road in the U.S. and Canada.
How it works: Ultra Cruise, which GM developed in-house, works through a combination of cameras, radars and LiDAR, providing a 360-degree, three-dimensional view of the vehicle's surroundings.
What it can't handle: Pop-up construction or confusing roundabouts.
9. Latest industry to embrace automation: Winemaking
A shortage of agriculture workers is forcing winemakers in the U.S. and Europe to turn to robots for their autumn grape harvest, reports The Wall Street Journal (subscription).
The machines can run $100,000 or more.
What's happening: Pandemic-related travel restrictions have cut down on the availability of migrant workers, exacerbating an existing labor shortage in viticulture.
New research at UC Davis shows that not only can vineyards safely replace manual laborers by switching to machinery, the wine can also taste better.
"The new system entails different trellises so the vine is higher up off the ground, so it has better flavor, it has better color, which winemakers desire," a researcher told CBS Sacramento.
10. Parting shot: Itinerant WeWork life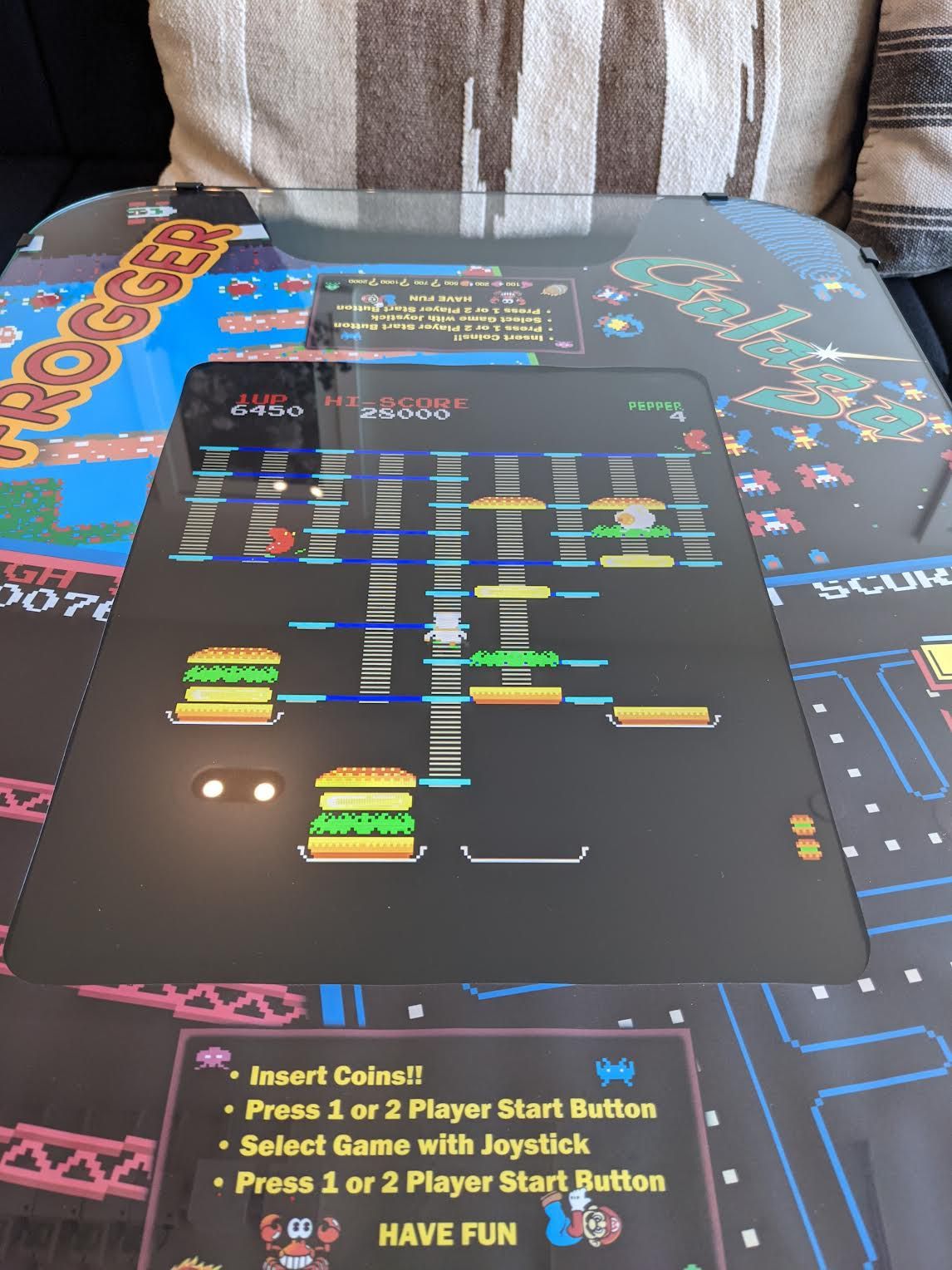 I talk to more and more people who use a WeWork just for the day, in whatever city they happen to be visiting.
Axios publisher Nicholas Johnston, a proud D.C. resident, has taken the trend a step further.
To escape the drudgery of his kitchen, Nick samples WeWorks all over the city — giving impressive variety in his Zoom backgrounds.
Nick wrote a review of local WeWorks for Axios D.C.
His No. 1 is WeWork Chinatown, where some of the desks are old-timey video games — Dig Dug, Donkey Kong, Ms. Pacman, Zaxxon, BurgerTime.
📬 Was this email forwarded to you? Sign up here for your own personal copy of Axios AM and Axios PM.