Axios AM
September 19, 2019
🇮🇱 After two elections in six months, Israelis face the prospect of a third:
Neither Prime Minister Benjamin Netanyahu nor his rivals have a clear path to forming a government after Tuesday's unprecedented repeat election left parties deadlocked.
Happy Thursday! Today's Smart Brevity count: 1,156 words ... 5 minutes.
1 big thing: United Cheapskates of America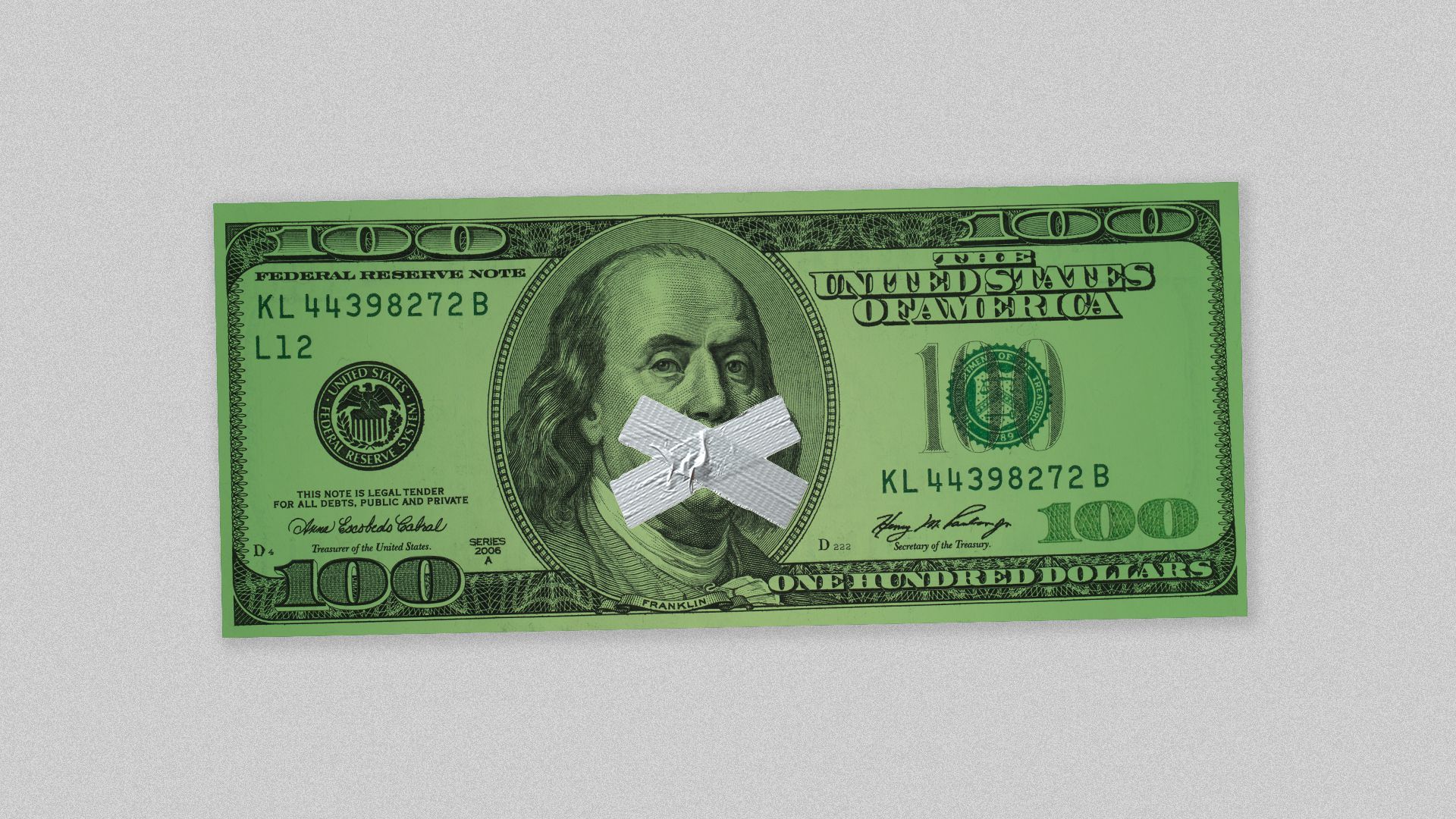 Retailers are under pressure to raise prices on a slew of everyday products. The problem: Americans have become too cheap to let them, Axios' Courtenay Brown writes.
Why it matters: Our obsession with cheap stuff is tying the hands of some of the nation's biggest corporations — Target, Macy's, Walmart — at a time when they're grappling with new tariffs and can't risk offending holiday shoppers.
A few examples:
Macy's attempted to pass along tariff costs — making items like luggage, furniture and other household products more expensive — but the company faced consumer backlash and may reverse those hikes.
Target is putting intense pressure on its suppliers that buy products from China to hold the line on prices. "Our expectation is that you will develop the appropriate contingency plans so that we don't have to pass price increases along to our [customers]," Mark Tritton, Target's chief merchandising officer, wrote in a memo to suppliers.
Prices have ticked higher on some products at Walmart, but executives view price increases as a last resort.
Apparel prices haven't gone up meaningfully in at least seven years, according to the Bureau of Labor Statistics' consumer price index. For some items, like toys and cosmetics, prices have actually been trending lower.
"We've trained customers to be so cheap," Sucharita Kodali, a retail analyst at Forrester Research, tells Axios.
At Macy's, executives are looking at "mitigation strategies" to avoid raising prices with new tariffs.
The bottom line: Economists estimate the trade war could increase costs by hundreds of dollars for the average U.S. household.
2. CEO pessimism rises but consumers keep spending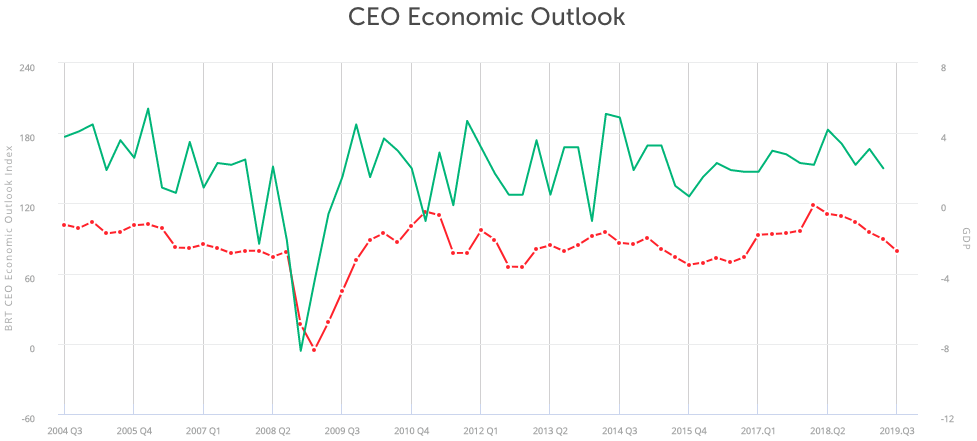 Corporate America's level of optimism has dramatically receded from the levels when President Trump took office, Axios' Courtenay Brown writes.
Why it matters: Top executives are feeling the pain from the trade war, prompting them to hold off on hiring and spending decisions that propel economic growth.
The latest: CEO confidence fell yesterday to the lowest level in three years in a closely watched Business Roundtable survey with responses from 138 CEOs — the biggest quarter-over-quarter decline since 2012.
But consumers, so far unshaken by tariffs, haven't pulled back. In fact, a blockbuster holiday shopping season is expected — even stronger than last year.
Delta CEO Ed Bastian told Fox Business yesterday that "gangbusters" consumer spending will benefit the airline this holiday season.
The bottom line: The Fed's rate cut yesterday, the second in three months, is great for many consumers (borrowers, not savers), but may not fend off the pain businesses are feeling from the trade war.
3. ☎️ Trump mystery "promise"
An interaction by President Trump with an unnamed foreign leader included a "promise" that prompted an official in the U.S. intelligence community to file a formal whistleblower complaint Aug. 12 with the inspector general for the intelligence community, the WashPost scoops.
Why it matters: "It raises new questions about the president's handling of sensitive information and may further strain his relationship with U.S. spy agencies."
"One former official said the communication was a phone call."
What's next: Intelligence Community Inspector General Michael Atkinson is scheduled to appear today at a classified session of the House Intelligence Committee.
4. CEO Mary Barra: GM soon will sell a million electrics a year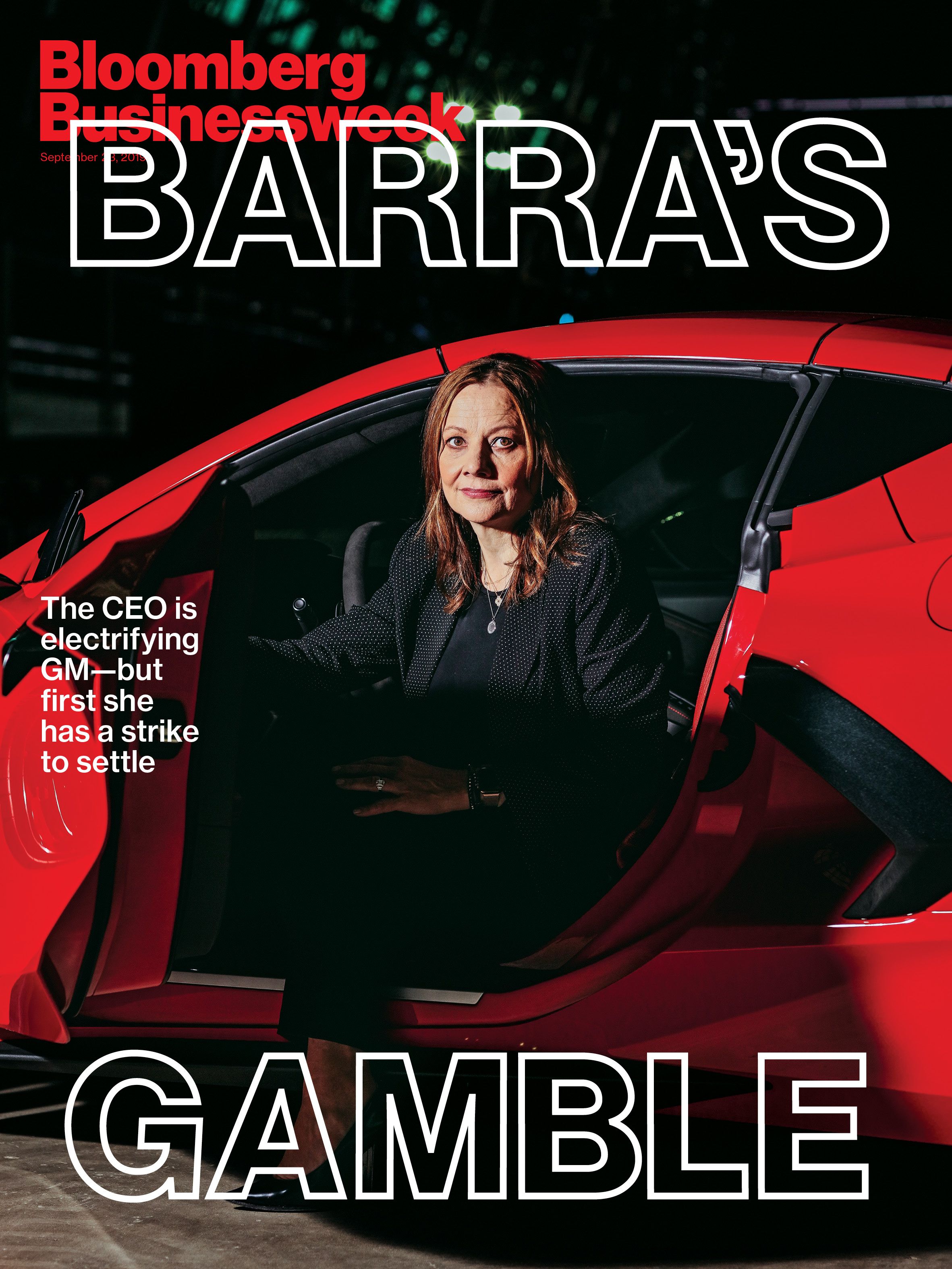 GM CEO Mary Barra is willing to bet her company's future on massive investments in electric and self-driving vehicles — even at the expense of its traditional gasoline-powered base, writes Bloomberg Businessweek.
She believes GM can soon sell a million electric vehicles each year.
The catch: GM "could be blowing cash for years before there's any payoff."
"If driverless and electric vehicles take off more slowly than Barra expects, then GM will have prematurely jettisoned thousands of skilled veterans and killed off its smaller gasoline models, leaving the company even more vulnerable to a spike in fuel prices than it is now."
5. U.S. calls strike on Saudis "act of war"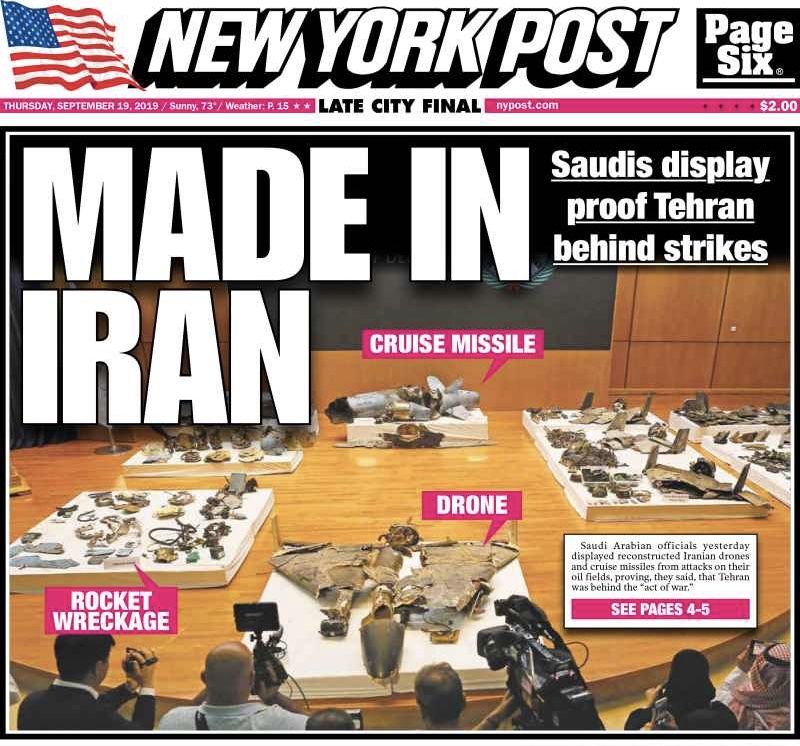 "Tensions between the United States and Iran ratcheted up ... as Secretary of State Mike Pompeo decried the weekend attacks on the Saudi oil industry as an 'act of war' and President Trump ordered a substantial increase in sanctions against the government in Tehran." (WashPost)
Pompeo, who landed in Saudi Arabia yesterday, told reporters: "The Saudis were the nation that was attacked. It was on their soil. It was an act of war against them directly."
6. 2020 Dems' war on "the war on drugs"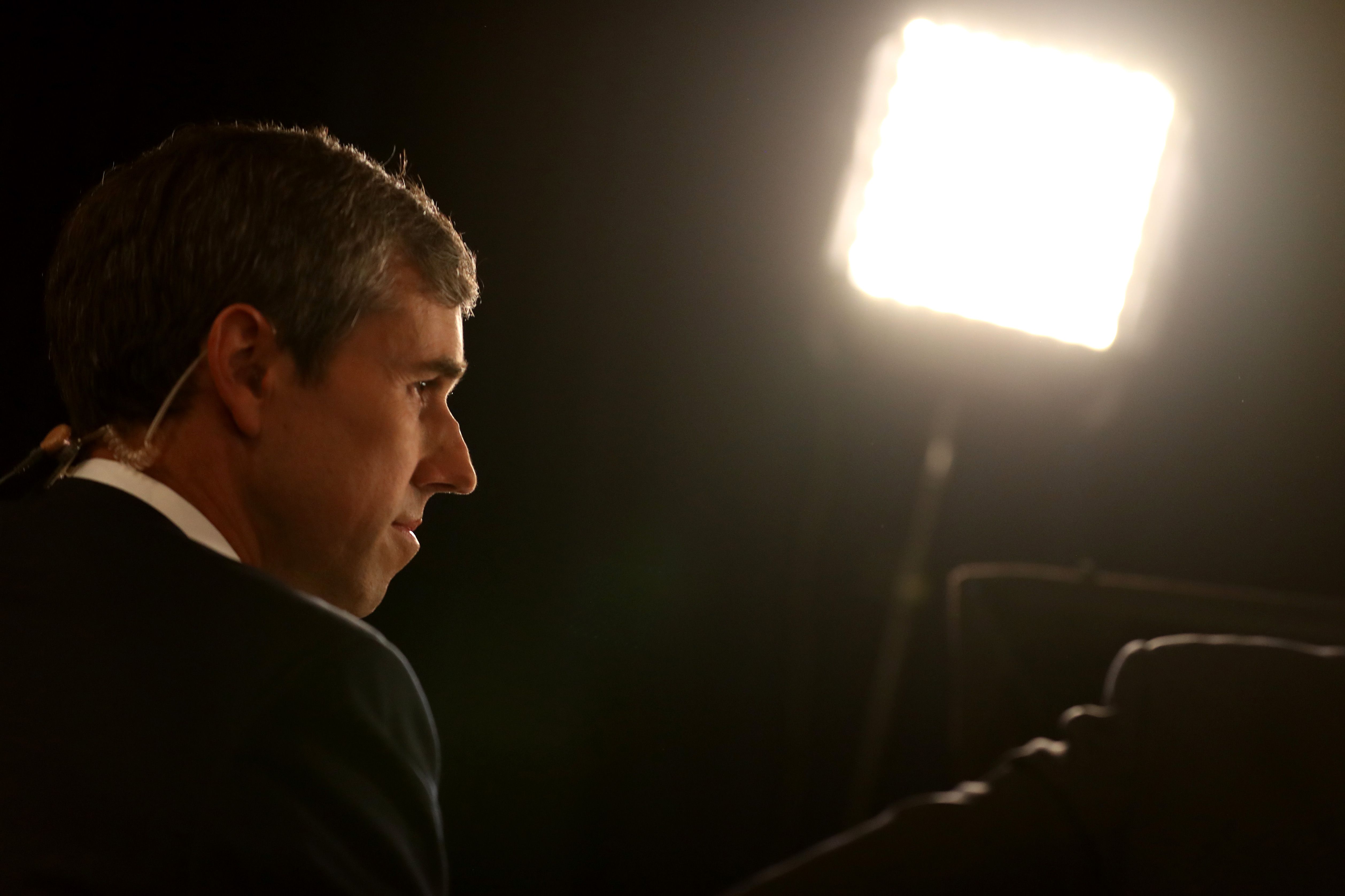 Joining other 2020 Democrats, Beto O'Rourke today releases an "End the War on Drugs" proposal to legalize marijuana "and begin to repair the damage [the war on drugs] has done to communities of color."
Why it matters: The issue reflects how fast 2020 Democrats have moved toward their base. Legalizing marijuana, with a focus on social justice, unites the field, per the N.Y. Times.
The context, from USA Today: Once politically dangerous, "legal marijuana has become something of a de facto platform plank for the 2020 Democratic candidates: All support either legalizing or decriminalizing its use."
Joe Biden "is the highest-profile candidate who stops short of full legalization."
O'Rourke's plan "includes granting clemency to those currently serving sentences for marijuana possession" and " building a model for marijuana regulation similar to how alcohol is regulated."
With a federal tax on the marijuana industry, O'Rourke wants to "guarantee that opportunities to profit from a regulated marijuana market are made available to communities disproportionately impacted by the War on Drugs."
7. How Washington used to work
N.Y. Times Quote of the Day ... Former Sen. Alan Simpson (R-Wyo.), defending Joe Biden's relationship with Senate Majority Leader Mitch McConnell:
"You think you can be a United States senator, and do your job, really do your job, by not talking to the other side? You have to talk to the commies, the kooks, the racists, the Tea Party, you have to talk to everybody."
8. #Goals: Become world's first trillionaire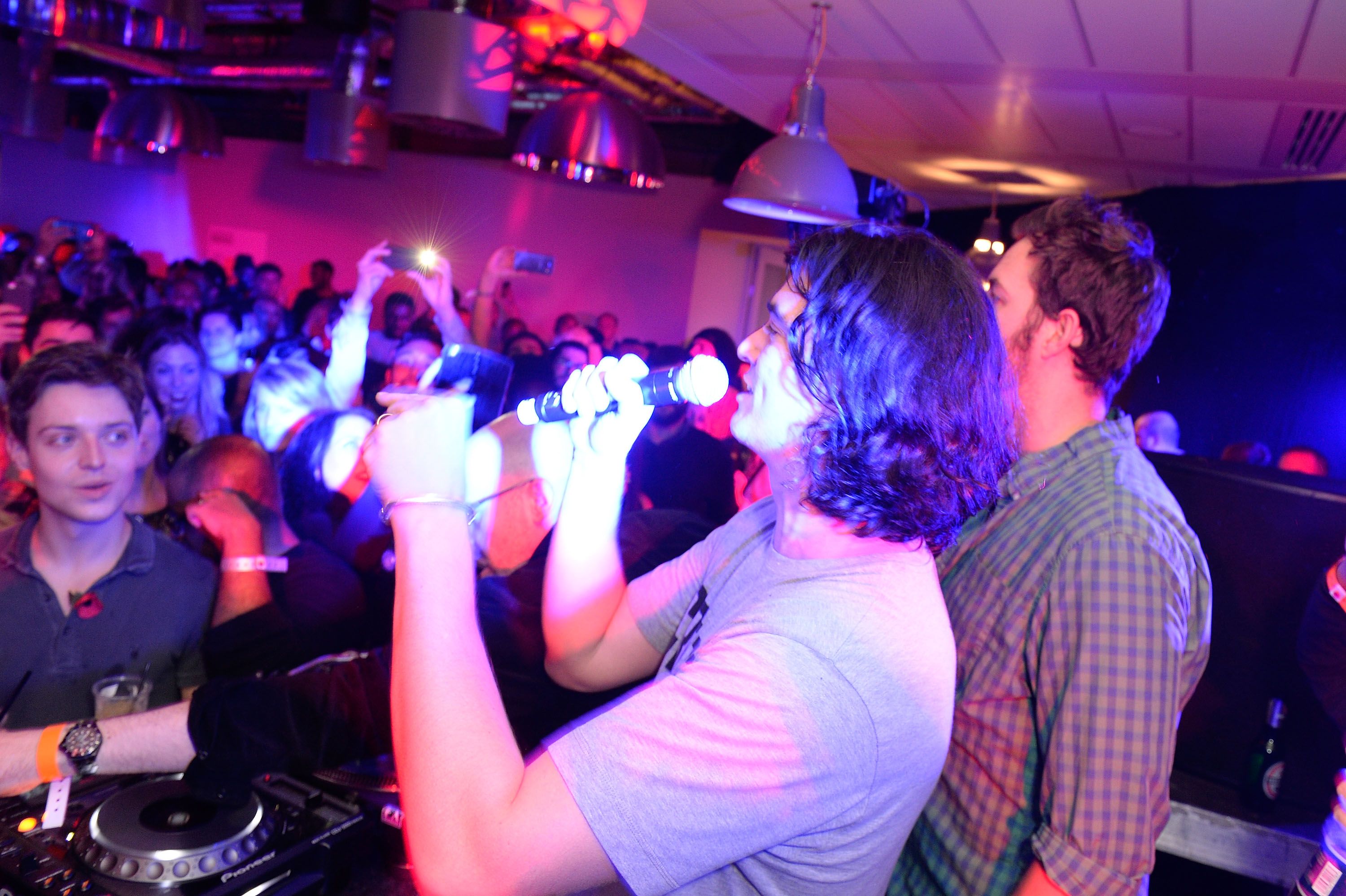 WeWork co-founder and CEO Adam Neumann has a bunch of qualities that first helped to fuel — then crater — his company's $47 billion valuation, writes the Wall Street Journal's Eliot Brown (subscription):
"[H]e said that if he ran for anything, it would be president of the world."
"[H]e hopes to live forever ... and has invested in life-extension startup Life Biosciences LLC."
He "has told several people over the past two years that a personal goal is to become the world's first trillionaire."
The piece highlights a tequila-fueled all-hands meeting featuring a Run-DMC performance, which took place after he "somberly addressed" his staff — weeks after the company fired 7% of its workforce in 2016.
9. Saluting Cokie Roberts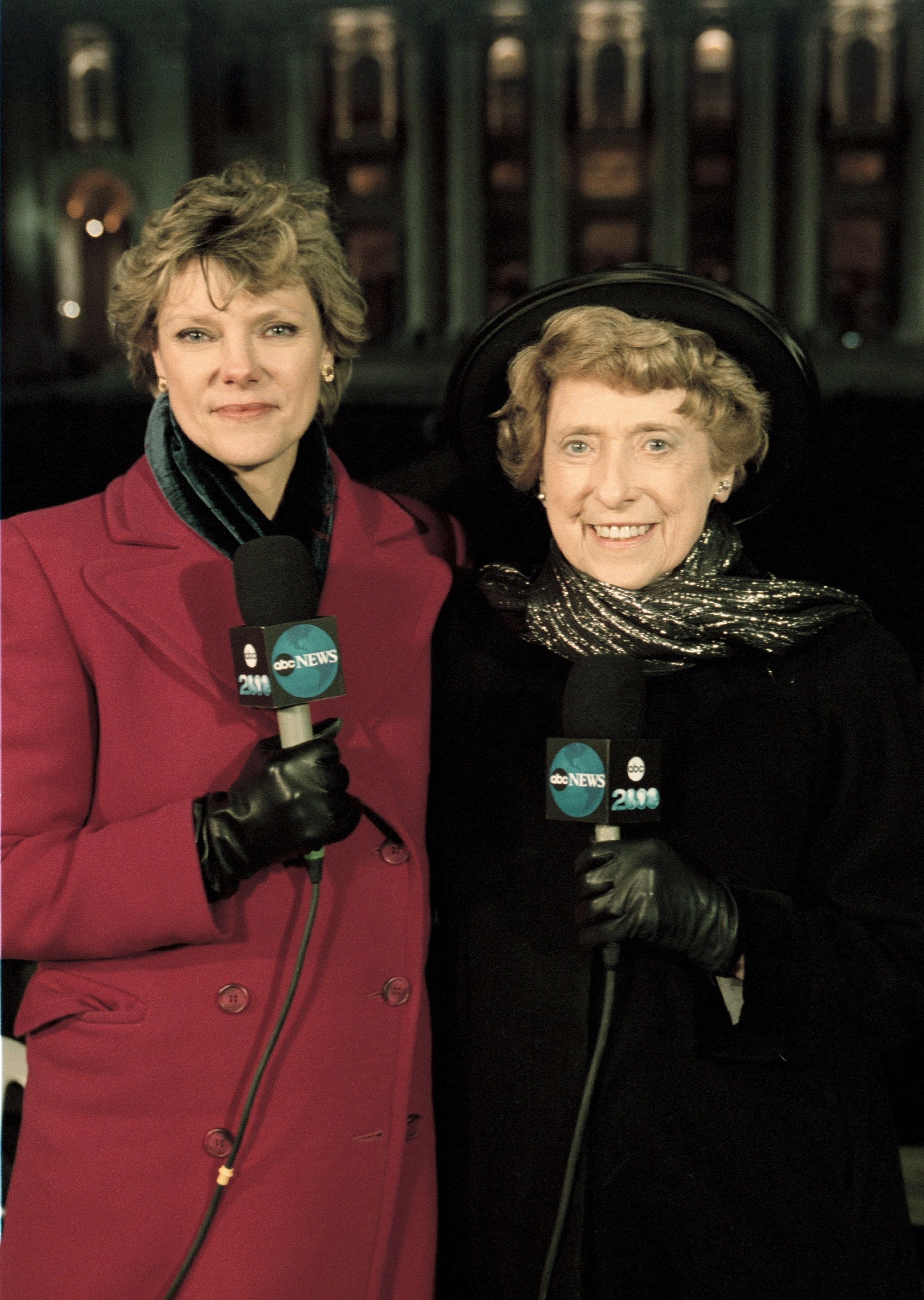 ABC News says two public events will be held in memory of Cokie Roberts:
A reception will be held tomorrow (Friday) at the National Press Club ballroom, 529 14th St. NW, 13th floor, Washington.
On Saturday at 10 a.m., a funeral mass will be held at Cathedral of St. Matthew the Apostle, 1725 Rhode Island Ave NW, Washington.
Contributions may be made in her memory to the Children's Inn at NIH, 7 West Drive, Bethesda, Md. 29814.
10. 1 fun thing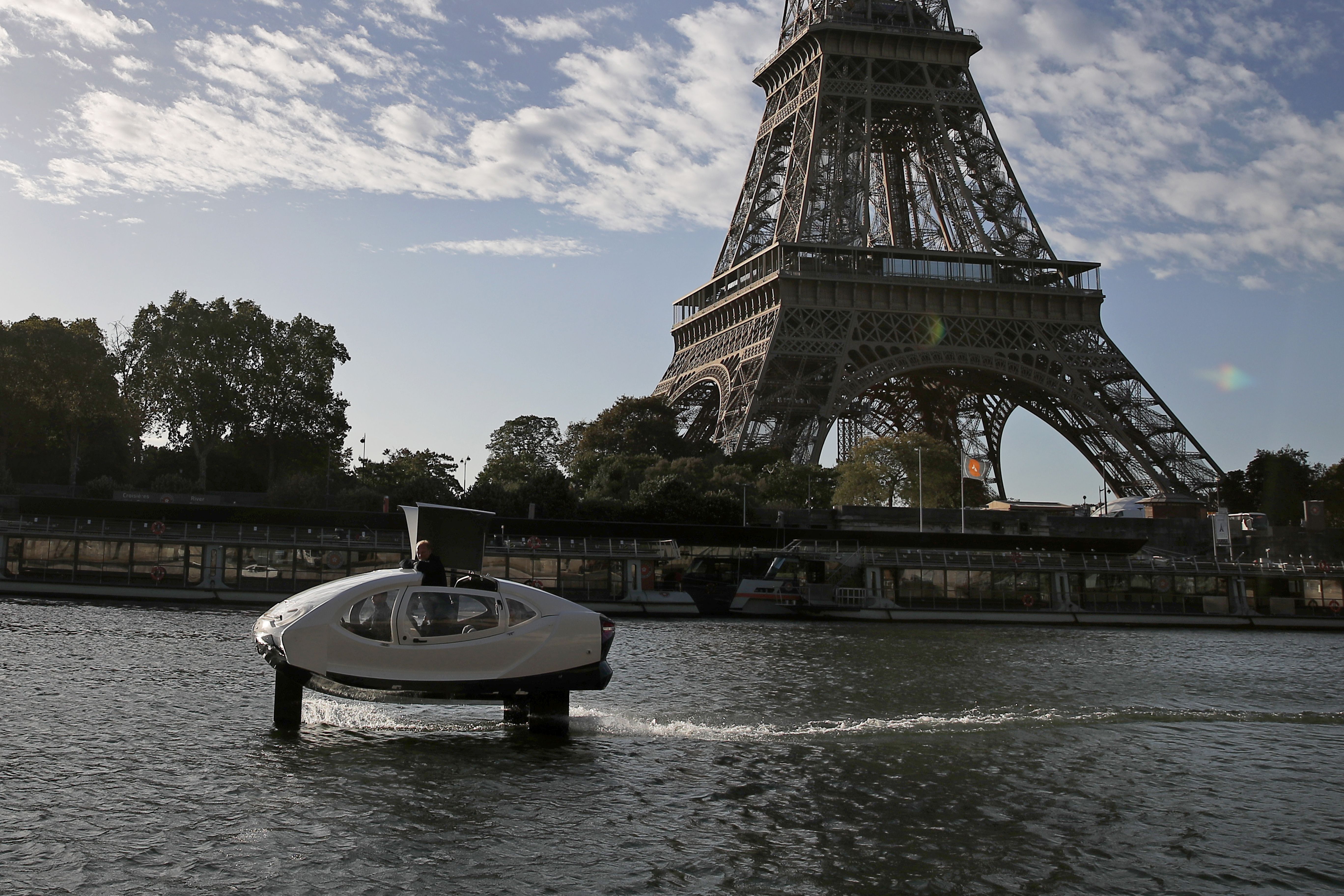 Paris is testing Seabubbles, an eco-friendly bubble-shaped taxi that zips up and down the Seine, AP reports.
Test runs are being held this week on a white, oval-shaped electric hydrofoil boat that resembles a tiny space shuttle.
If the four-passenger boats get approved, you'll order them on an app.
The company that makes Seabubbles hopes they'll be able to run the commercially in Paris and other cities starting next year.