February 25, 2019
🎬 Good Monday morning from L.A.
1 big thing: Ancestry firms share your DNA test data
Genetic testing companies that trace customers' ancestry are amassing huge databases of DNA information, and some are sharing access with law enforcement, drug makers and app developers, Axios' Kim Hart reports.
At-home DNA testing kits are soaring in popularity. Millions are paying to hand over DNA samples to a largely unregulated industry.
Why it matters: Many consumers who take the tests to learn more about their family trees don't realize how that data can be shared for other purposes.
23andMe says 80% of its customers opt in to research programs.
The big picture: What started out as a novelty for genealogists has gone mainstream. There are now more than 50 DNA-testing kit services on the market, estimates Carson Martinez, a health policy fellow at the Future of Privacy Forum.
MIT Technology Review predicts more than 100 million people may be part of commercial genetic databases within the next two years.
Driving the news: FamilyTreeDNA came under fire for voluntarily giving the FBI routine access to its database of more than 1 million users' data, allowing agents to test DNA samples from crime scenes to identify family matches.
FamilyTreeDNA apologized for not disclosing the agreement to consumers. The company told the N.Y. Times that users can disable the "matching" option to prevent data from being visible to the FBI.
Drug makers also want access. Ancestry.com and 23andMe — the largest companies (which, combined, have DNA data of 15 million users) — both sell anonymized genetic data to pharmaceutical companies.
Ancestry.com and 23andMe say they require a court-ordered search warrant before they consider turning over data to law enforcement.
Reality check: Commercial DNA-testing services aren't covered by federal privacy rules, such as HIPAA, because they aren't health providers or insurers.
Benjamin Berkman, an NIH bioethicist who has written about ethical issues of using genealogy data to solve crimes, said: "[W]e are gradually moving away from the hyper-sensitivity to the private nature of genomic data."
2. Reprieve in China showdown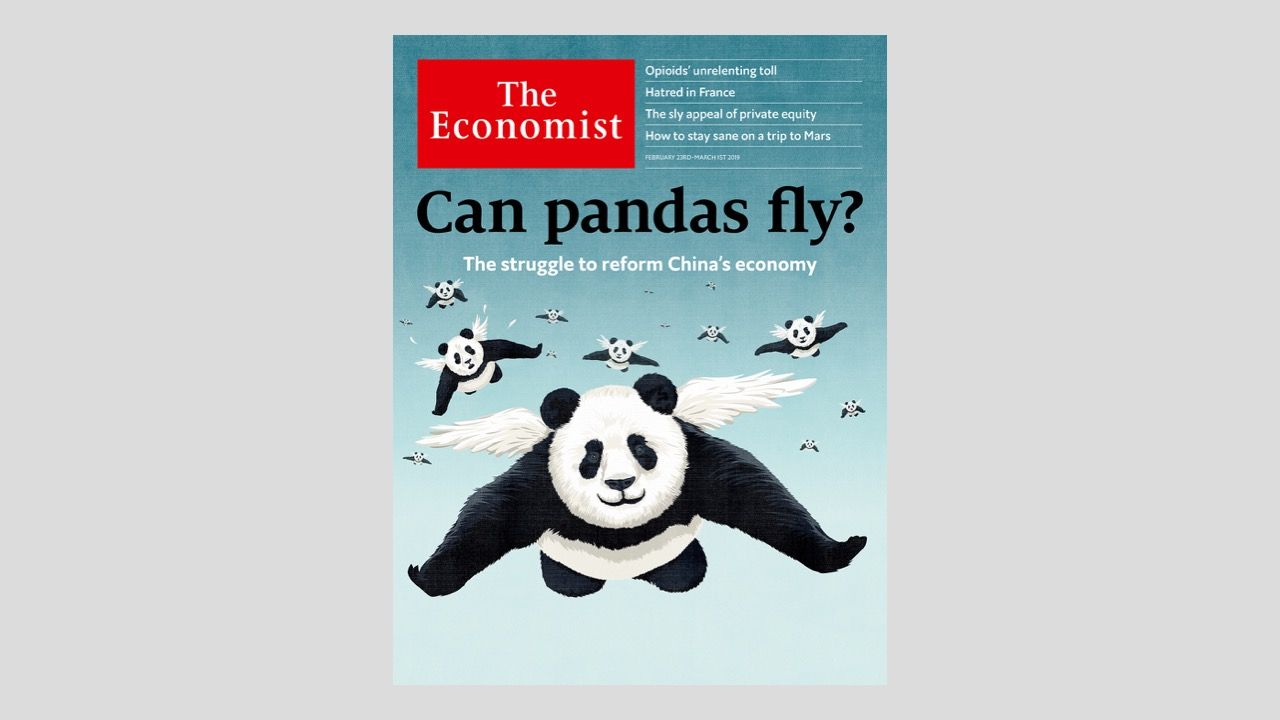 President Trump delayed "a scheduled increase in the tariffs on $200 billion in Chinese imports to allow negotiators more time to reach a comprehensive trade deal with Beijing," the WashPost's David Lynch writes.
Why it matters: It's "the most significant sign yet that Trump is eager to resolve a trade spat with China that has rattled markets and companies around the globe."
Trump tweeted: "Assuming both sides make additional progress, we will be planning a Summit for President Xi and myself, at Mar-a-Lago, to conclude an agreement. A very good weekend for U.S. & China!"
The long game, from The Economist: "American negotiators, with the support of Congress and the business establishment, have demanded deep changes to China's economy. Western opposition to China's model will outlast Mr. Trump."
3. Hidden crisis in America's jails
Nearly half the 700,000 people held in 3,000 U.S. jails — usually awaiting bail — suffer from some kind of mental illness, Steve Coll writes in The New Yorker:
The opioid epidemic "and other public-health emergencies ... are being aggravated by failings in the criminal-justice system."
"[T]he crisis is particularly acute in jails, because large numbers of people booked into custody are in a state of distress or ... will suffer withdrawal."
That "can require close monitoring and specialized treatment that jail wardens are not equipped to provide."
"Many jails are in rural or poor counties, where administrators complain that they have neither the resources nor the expertise."
"Increasingly, they have turned to for-profit companies."
4. Pics du jour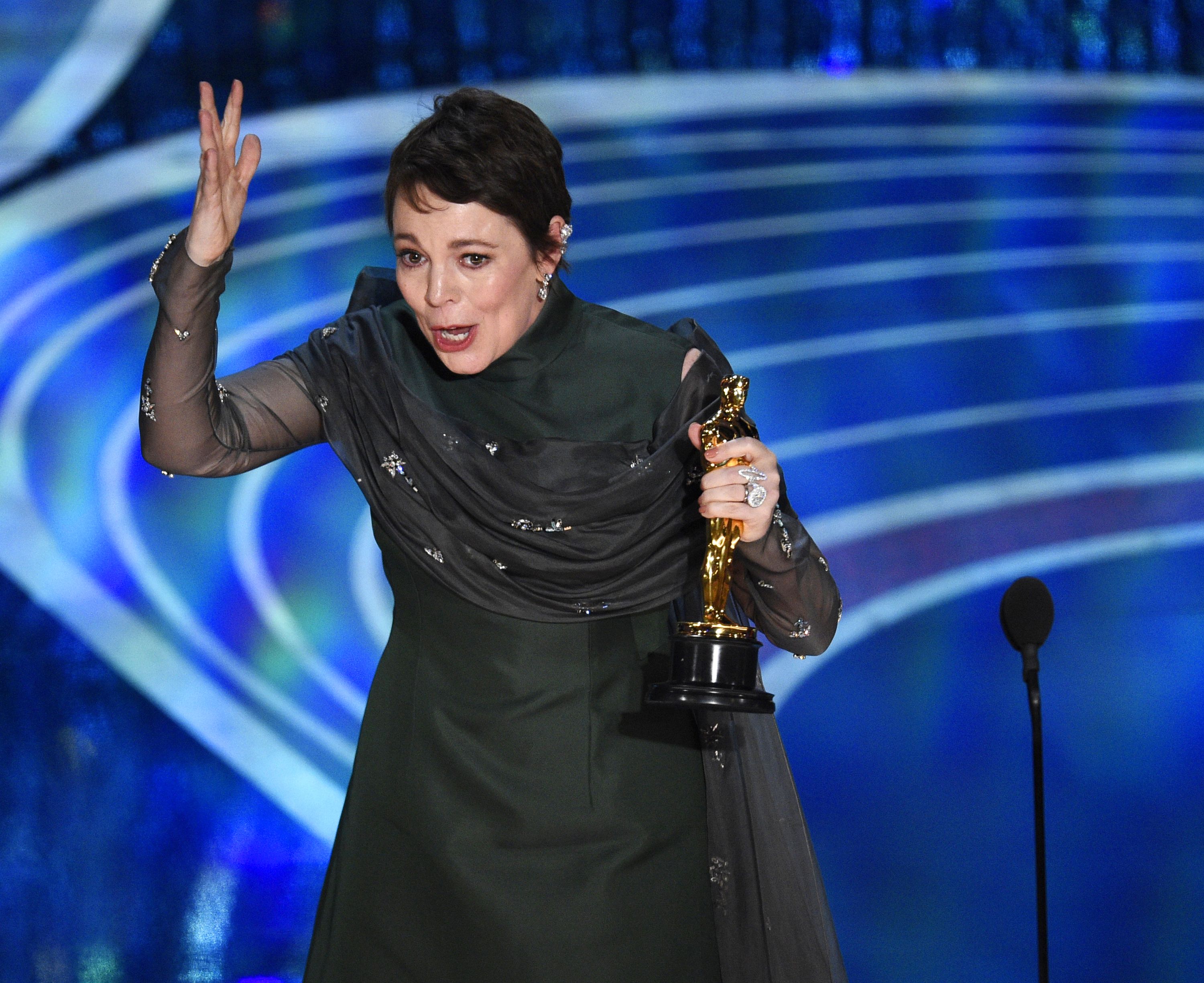 Above, Olivia Colman draws some of the biggest buzz of the night with her charmingly shocked reaction to winning Best Actress for "The Favourite."
Below, Spike Lee holds up brass knuckles reading "HATE" and "LOVE" from his 1989 film "Do The Right Thing" as he arrives at the Oscars.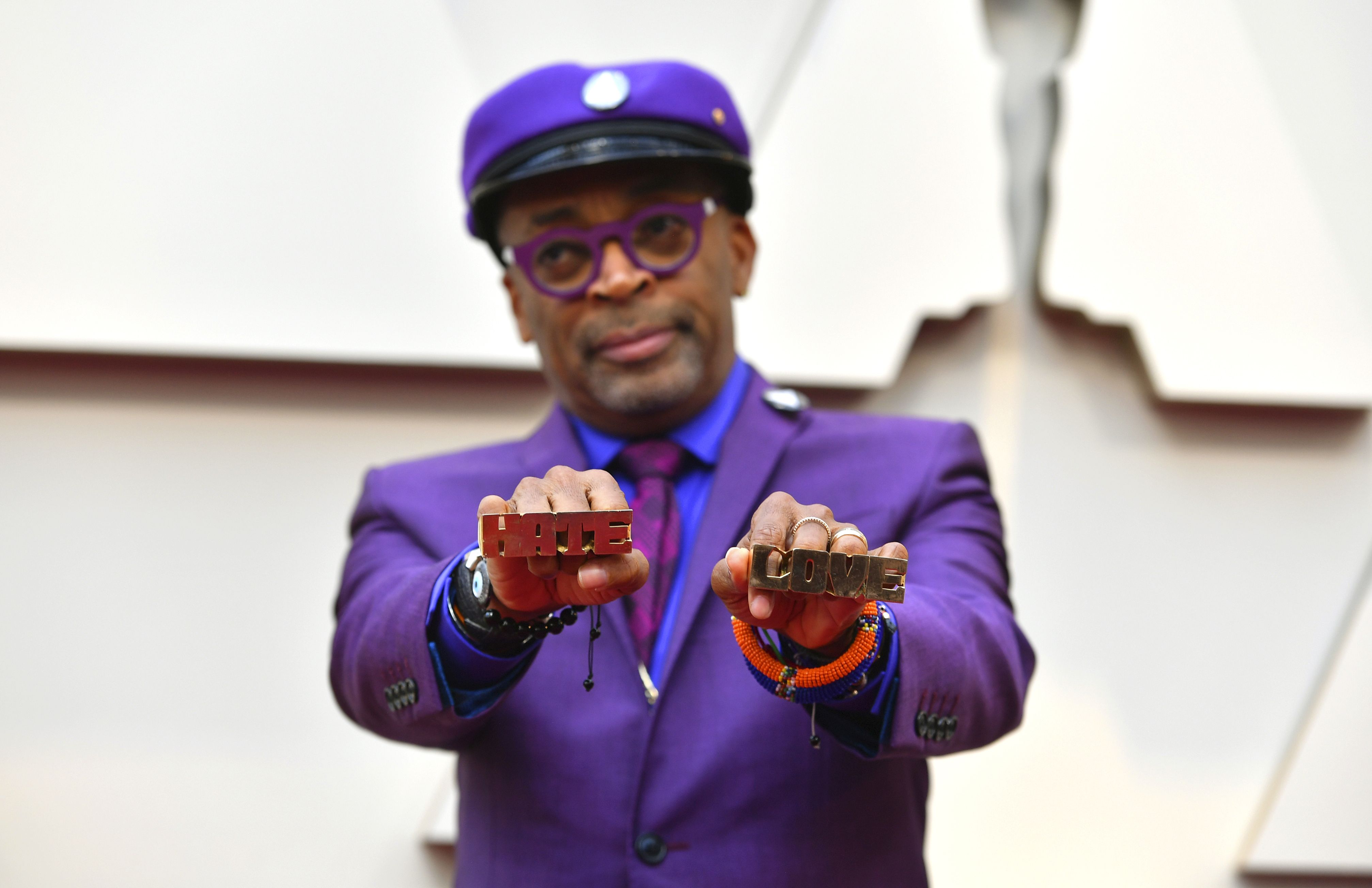 5. Why (and how) Amy Harder covers climate
Media companies are prioritizing climate change news like never before, and that includes Axios, Amy Harder writes in her "Harder Line" column. Here, in the first person, is her story of how her focus has changed over the last two years:
I joined Axios in April 2017 after three years covering energy, environment and climate change at The Wall Street Journal.
Numerous people — mainly executives, sources and others in the fossil-fuel industries — have remarked how much more I'm covering climate change at Axios than I was at the WSJ.
Reporters often cover energy and climate change in separate silos. I am committed to a reporting track that considers the two inseparable.
Here are the drivers of my shift over the last two years:
President Trump has made climate change more controversial than ever, given he denies there's a problem at all, is rolling back aggressive climate-change policies of his predecessor and mulling a plan to rebut mainstream climate science.
The science is more advanced: I'm hesitant to make sweeping statements about extreme weather and rising global temperatures, but the scientific evidence of human-driven climate change is indeed mounting.
Climate change is taken more seriously now: In many ways, media is simply a reflection of society. Polling shows the public is increasingly acknowledging this issue and see it as a threat. Wall Street is also starting to care about climate change, with big investors urging more transparency and action.
America's shifting energy landscape: I got started on the energy, climate change and environment beat a decade ago, right as America's oil and natural gas boom was taking shape. The next phase of this story looks at the long-term impacts of this energy boom, and that includes climate change.
Shifting newsroom priorities: At Axios, my editors allow wide latitude to focus on what I think is important and under-covered, like what oil and gas companies are doing in this area.
6. 2020 vision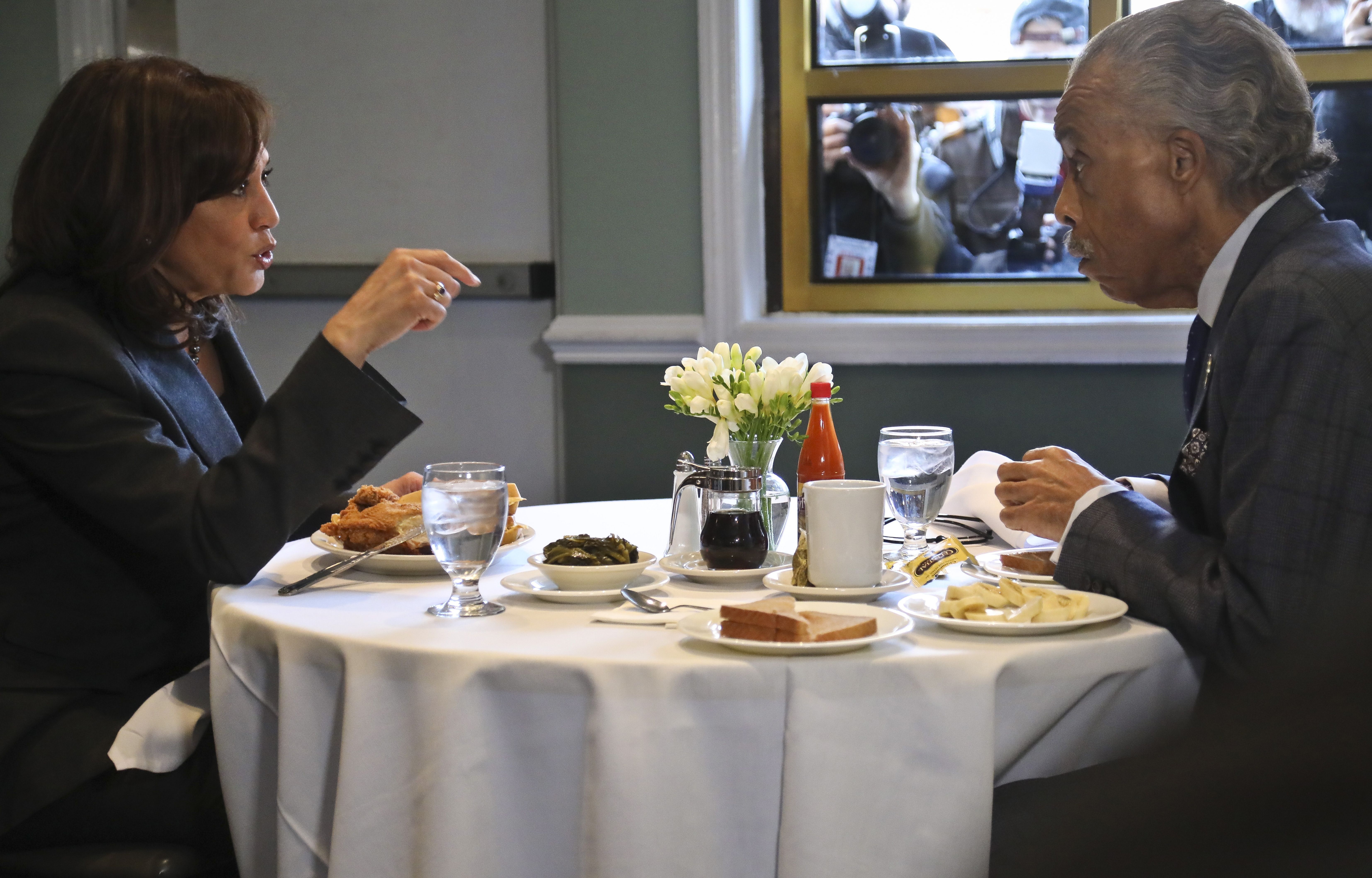 Above: Cameras, inside and out, watch Sen. Kamala Harris eat lunch last week with the Rev. Al Sharpton at Sylvia's Restaurant in Harlem ("The Queen of Soul Food").
Below: Sen. Cory Booker takes selfies yesterday after a "Conversation with Cory" in North Las Vegas.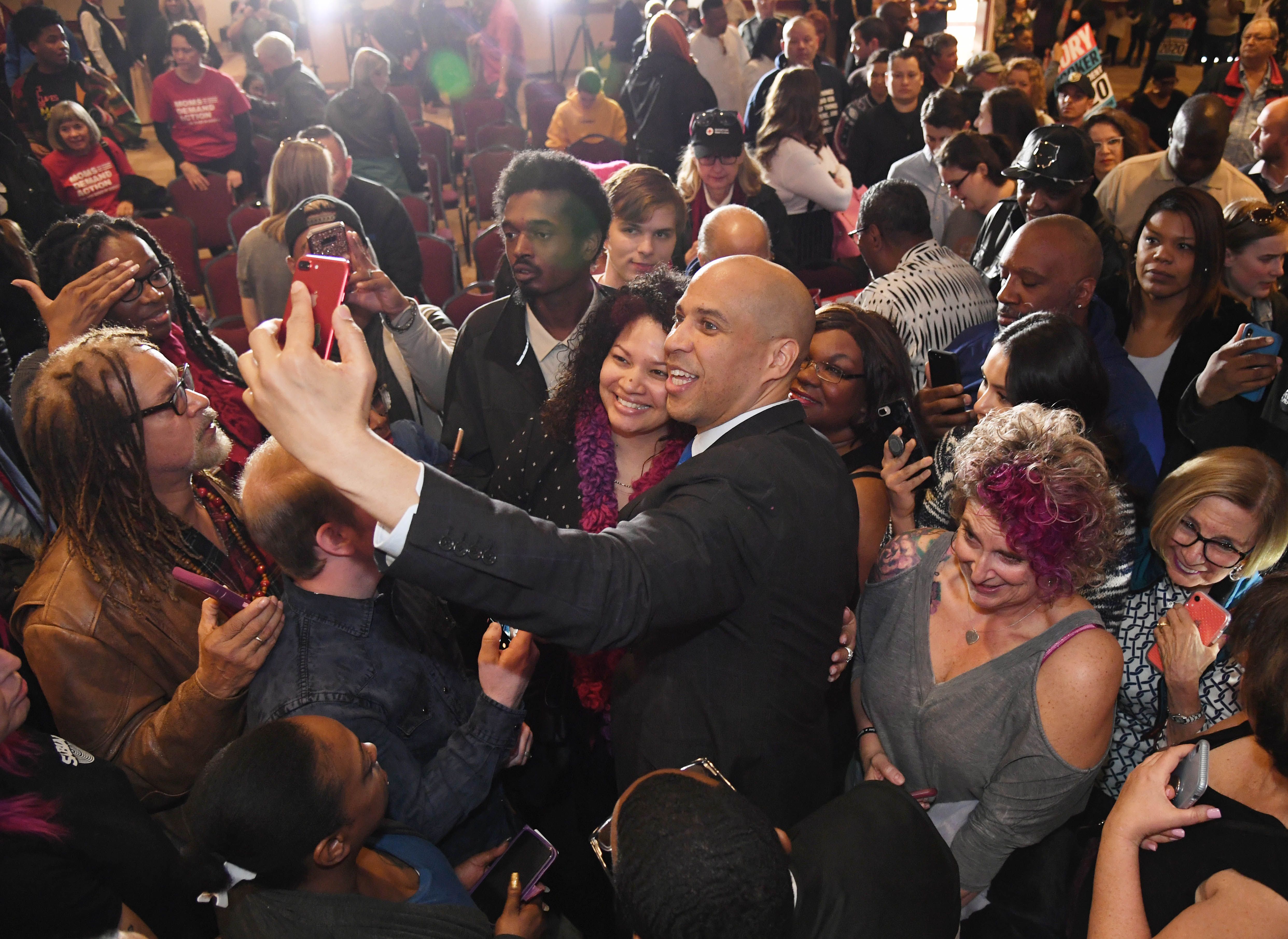 7. Beyond the bubbles: Wisconsin losing dairy farms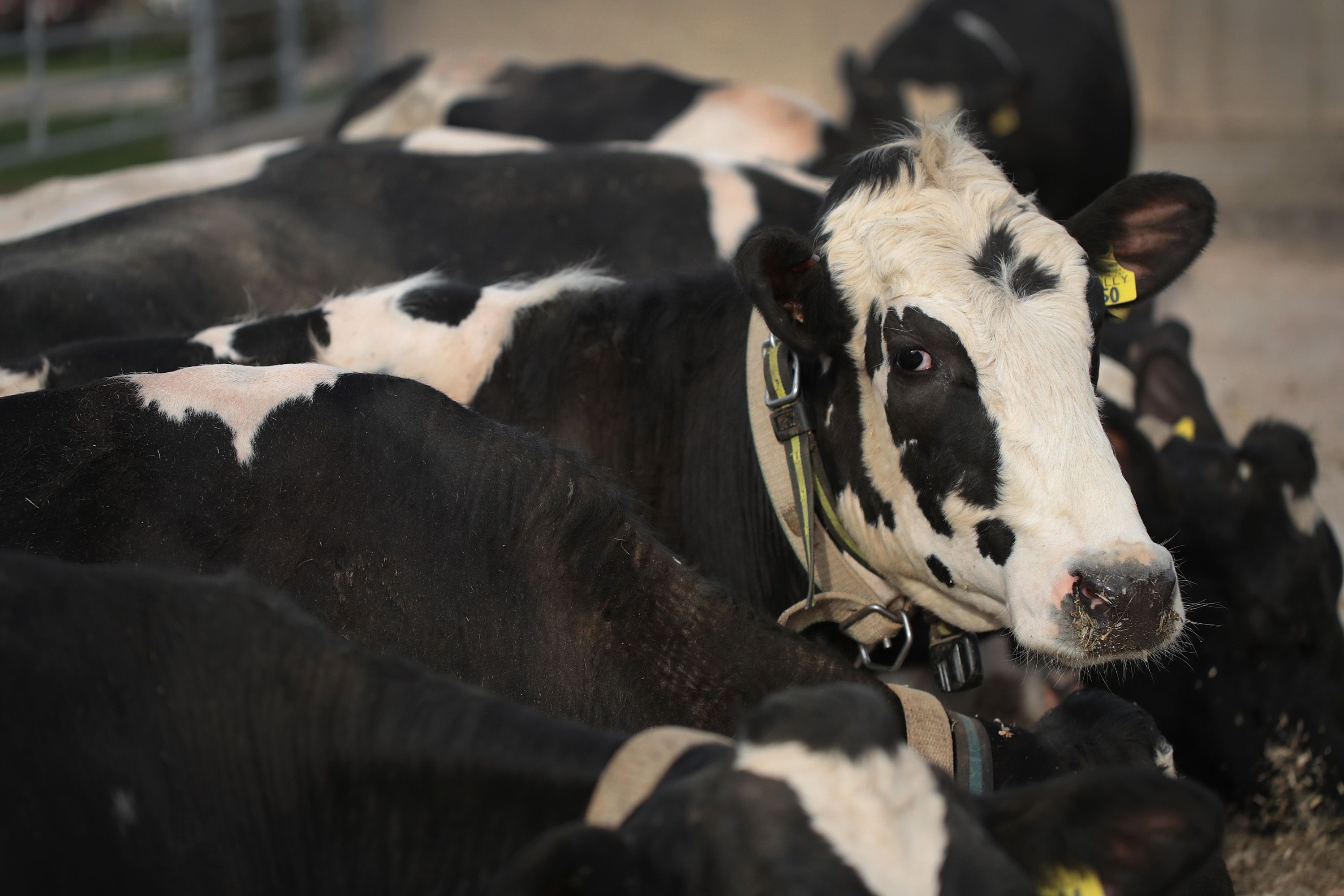 "Wisconsin lost almost 700 dairy farms in 2018, an unprecedented rate of nearly two a day," Rick Barrett of the Milwaukee Journal Sentinel reports:
"Most were small operations unable to survive farm milk prices that, adjusted for inflation, were among the lowest in a half-century."
Wisconsin has 8,000 dairy herds, down 40% from 10 years ago.
"Much of Wisconsin's $88 billion farm economy hangs in the balance. Hundreds of towns across the state depend on the money that dairy farmers spend at equipment dealerships, feed mills, hardware stores, cafes."
Be smart: Wisconsin is one of the heartland states that put President Trump over the top in 2012; midterm results show he could easily lose America's Dairyland this time. Weakness in the state's signature sector won't help.
8. Trump gets early start on 2020 fundraising
President Trump's re-election campaign has named Cole Blocker, a veteran of the Jeb Bush campaign and then the White House, to lead the finance staff.
Trump's team is building a bundling operation focused on the nation rather than on Washington, I'm told.
Jack Oliver, longtime GOP fundraising maestro, said: "The Trump campaign is far ahead of the campaigns of most incumbent presidents."
P.S. ... President Trump hosts the nation's governors this morning before departing at lunchtime for Vietnam for the North Korean summit.
White House director of intergovernmental affairs Doug Hoelscher: "We asked governors ... their top state-federal shared priorities ... 42 of the 50 governors that responded said workforce development was at the top."
9. Oscars' big winner: diversity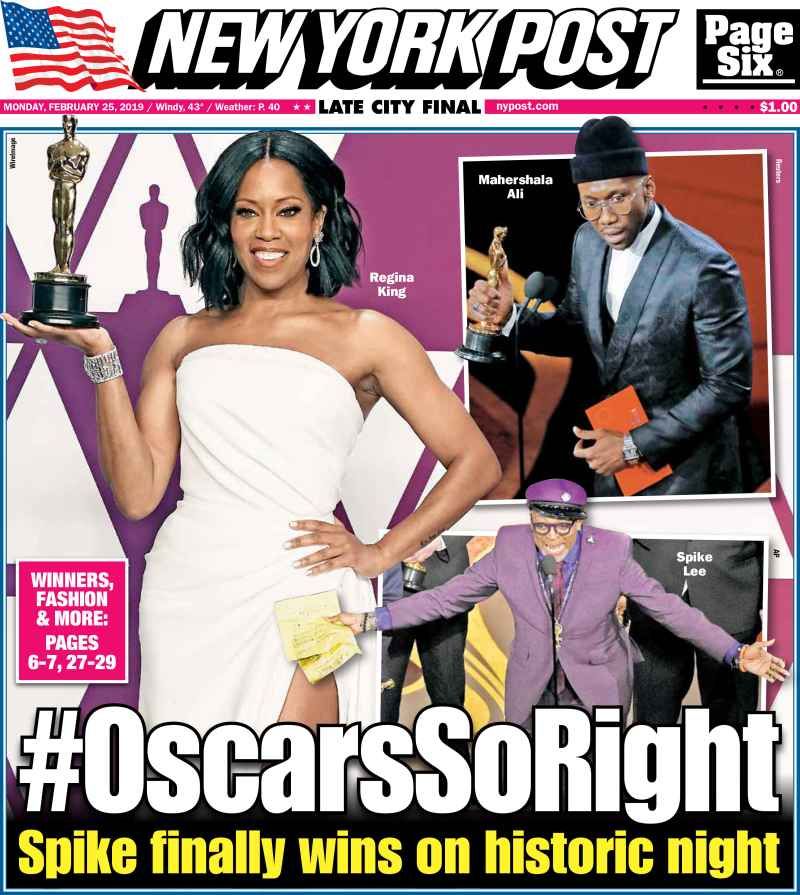 "Spike Lee jumped onstage into the arms of presenter Samuel L. Jackson, winning his first, nonhonorary Oscar for adapted screenplay for 'BlacKkKlansman,'" USA Today's Bryan Alexander writes.
"Ruth E. Carter, costume designer, and Hannah Beachler, production designer, became the first African-American women to win in their respective fields for their work on 'Black Panther.'"
"Mexican director Alfonso Cuaron took home three Oscars for 'Roma': best director, best cinematography and best foreign film."
"Regina King won the best-supporting actress award for 'If Beale Street Could Talk.' Mahershala Ali took best supporting actor for 'Green Book,' the civil rights film that won best picture. 'Bohemian Rhapsody' best actor-winner Rami Malek talked from the stage of being 'the son of immigrants from Egypt.'"
Why it matters: "[I]t proved to be a historic night of celebrating diversity — three years after the #OscarsSoWhite hashtag became a painful symbol for the lack of diversity in the film industry."
29 of 52 presenters were non-white, The Guardian notes.
But backlash for "Green Book" as Best Picture: "The movie's take on race relations seems more suited to its 60s setting than 2019," per The Guardian.
"Spike Lee exited the auditorium as soon as the announcement came through, explaining later: 'I was courtside in the Garden. The ref made a bad call.'"
10. 1 fun thing: Inside the Vanity Fair afterparty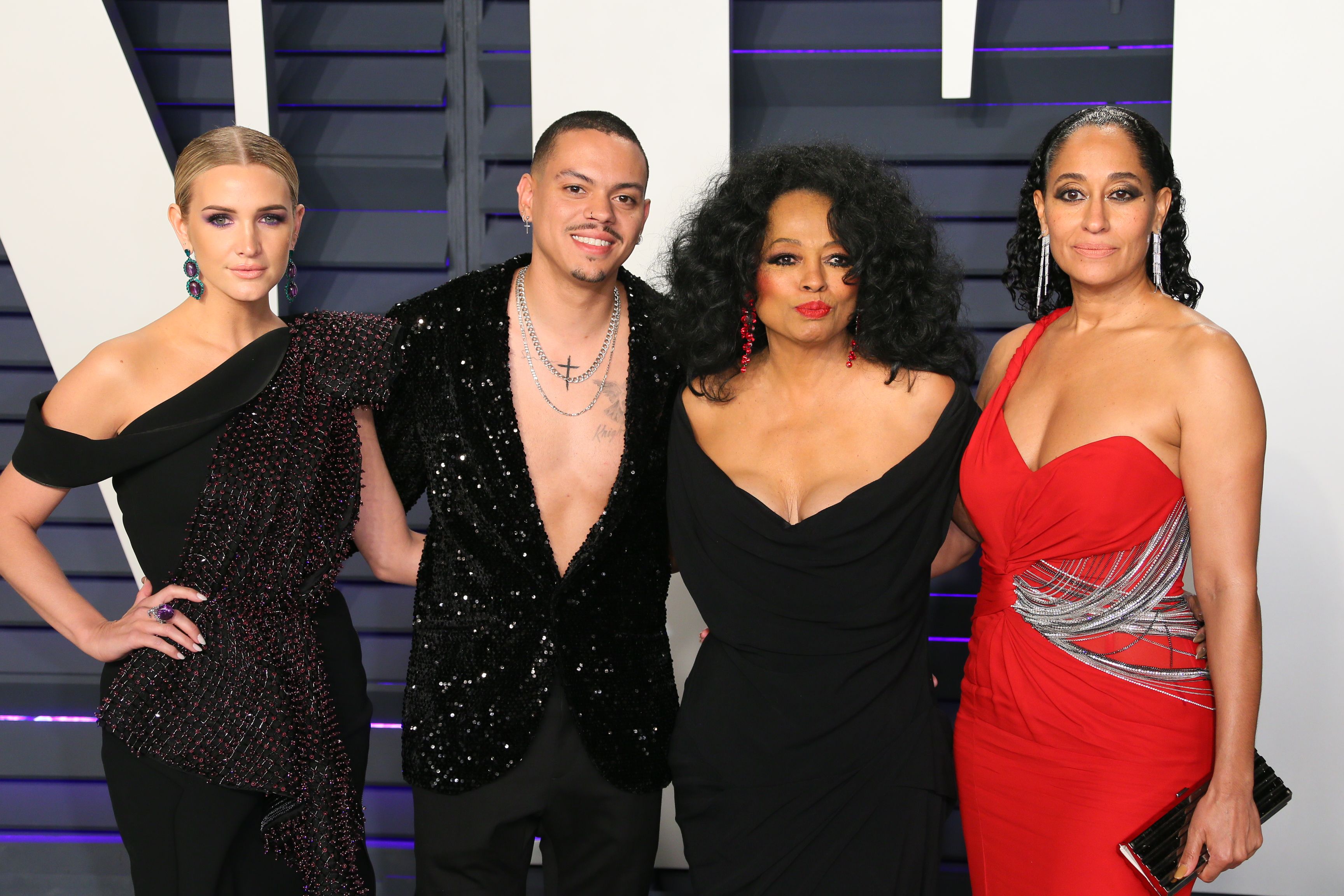 Vanity Fair's "After the Awards" Oscar party — hosted by editor Radhika Jones — is one of the few places where you can see Rupert Murdoch and his sons, Lachlan and James, all in one place — discussing a deal.
The party joins entertainment stars with tech (Twitter CEO Jack Dorsey), sports (Serena Williams, Odell Beckham Jr., Scottie Pippen), and media (Savannah Guthrie, Maureen Dowd, Ronan Farrow, Jon Lovett "or Leave It").
At a small dinner before the party, where guests watch the awards together, each place is set with a tiny statuette that says "Vanity Fair."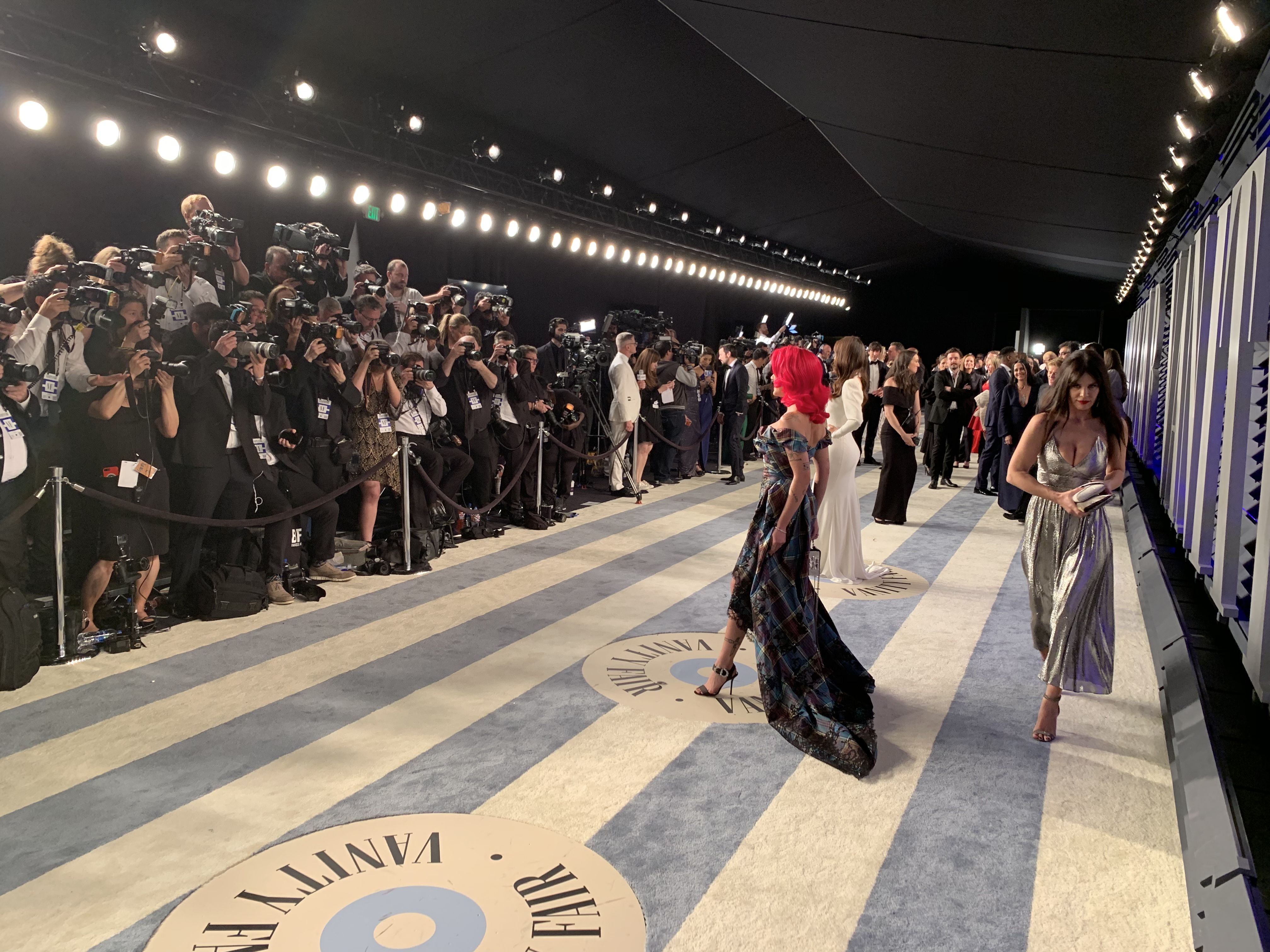 Above is the crush of runway photographers, who all shout at once at the guest to turn this way or that, and to do this or that with their left or right shoulder.
Below are desserts that were on the bar. Passed food included bacon-wrapped truffle hot dogs, cheddar-cheese pretzel bites, veggie burgers with purple watercress, bagel bites with smoked salmon, french fries and In-N-Out burgers.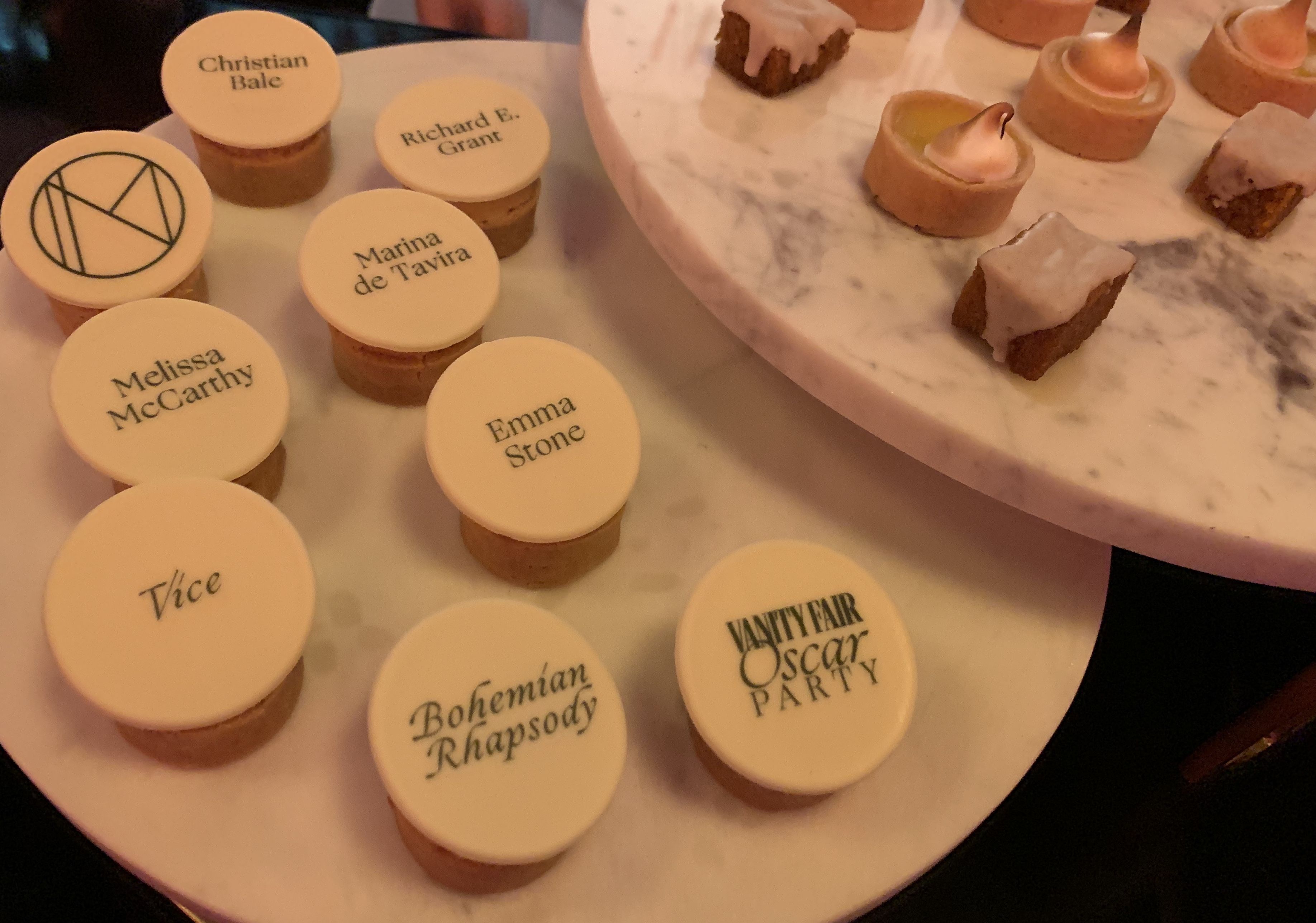 See more photos from Vanity Fair.