November 29, 2020
🥞 Happy Sunday! Today's Smart Brevity™ count: 1,178 words ... 4½ minutes.
🏈 Situational awareness: All four Denver Broncos quarterbacks are ineligible for today's home game against the New Orleans Saints because of coronavirus issues.
The No. 3 QB tested positive on Thursday. The other three weren't wearing masks when they were with him the day before.
ESPN's Adam Schefter says the Broncos, who were already 6-point underdogs, won't forfeit. This should be interesting.
1 big thing ... Biden's Day 1: Immigration reset
President-elect Biden has an aggressive Day One immigration agenda that relies heavily on executive actions to undo President Trump's crackdown. But Axios' Stef Kight points out what he faces:
Trump issued more than 400 executive actions on immigration.
The Supreme Court could threaten the Deferred Action for Childhood Arrivals (DACA) program.
Experts warn there could be another surge at the border.
Biden has said that on Jan. 20, he'll rescind Trump's Muslim ban through executive action, and send legislation to Congress with a pathway to citizenship for the nearly 11 million undocumented immigrants.
He'll pause deportations for the first 100 days, stop border wall construction and create a task force to reunite immigrant families.
But here are some of the complications:
Biden has promised to end Trump's "Remain in Mexico" policy, which forced tens of thousands of asylum seekers to wait for their court dates in Mexico.
But undoing all of Trump's strict border policies too quickly could leave the U.S. unprepared for a spike of migrants at the border. To mitigate that, the Biden administration is expected to invest in refugee programs in Central America.
Biden will be under pressure to let in more refugees from around the world, after Trump cut the number allowed into the U.S. by 80%.
2. Public-school enrollment drops as irate parents pull kids out
Public schools across the country are seeing enrollments drop as they shift to remote and hybrid learning to cope with the pandemic, according to reporting by the N.Y. Times' Ellen Barry and Axios' Oriana Gonzalez.
In October, The Times reported a rise in registration at private schools, which are more likely to offer in-person instruction.
What we're finding around the country:
3. States race to offer virus aid after D.C. whiffs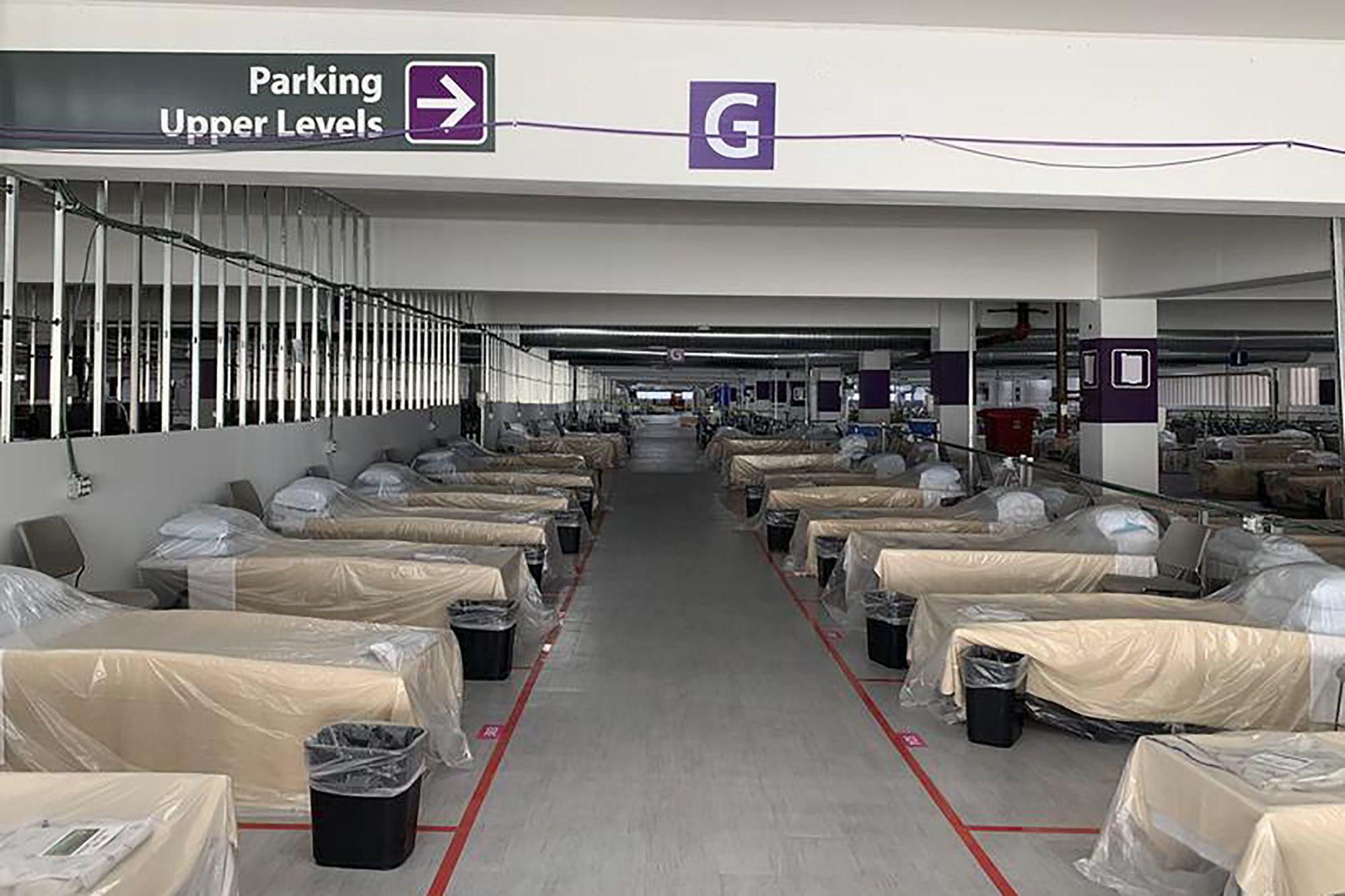 With virus aid stalled in Congress, state legislatures are trying to pass their own relief bills to help small, local business owners, the unemployed and renters, according to reporting from AP and Axios' Jacob Knutson.
New Mexico lawmakers on Tuesday passed a $330 million relief bill that includes a one-time $1,200 payment to unemployed workers and up to $50,000 for some businesses.
Colorado Gov. Jared Polis (D) called the legislature back for a rare special session to consider multiple relief bills beginning tomorrow. Polis tweeted last night that he and his husband, first gentleman Marlon Reis, tested positive but are asymptomatic.
Minnesota Gov. Tim Walz (D) said Wednesday the state is close to passing a bipartisan pandemic relief package after he and state House Republicans unveiled differing initiatives earlier this week.
Wisconsin Gov. Tony Evers (D) released a $541 million relief plan two weeks ago but Republicans, who control the legislature, haven't said whether they will work to pass the plan, according to the Milwaukee Journal Sentinel.
4. To show your kids: World population density in 3D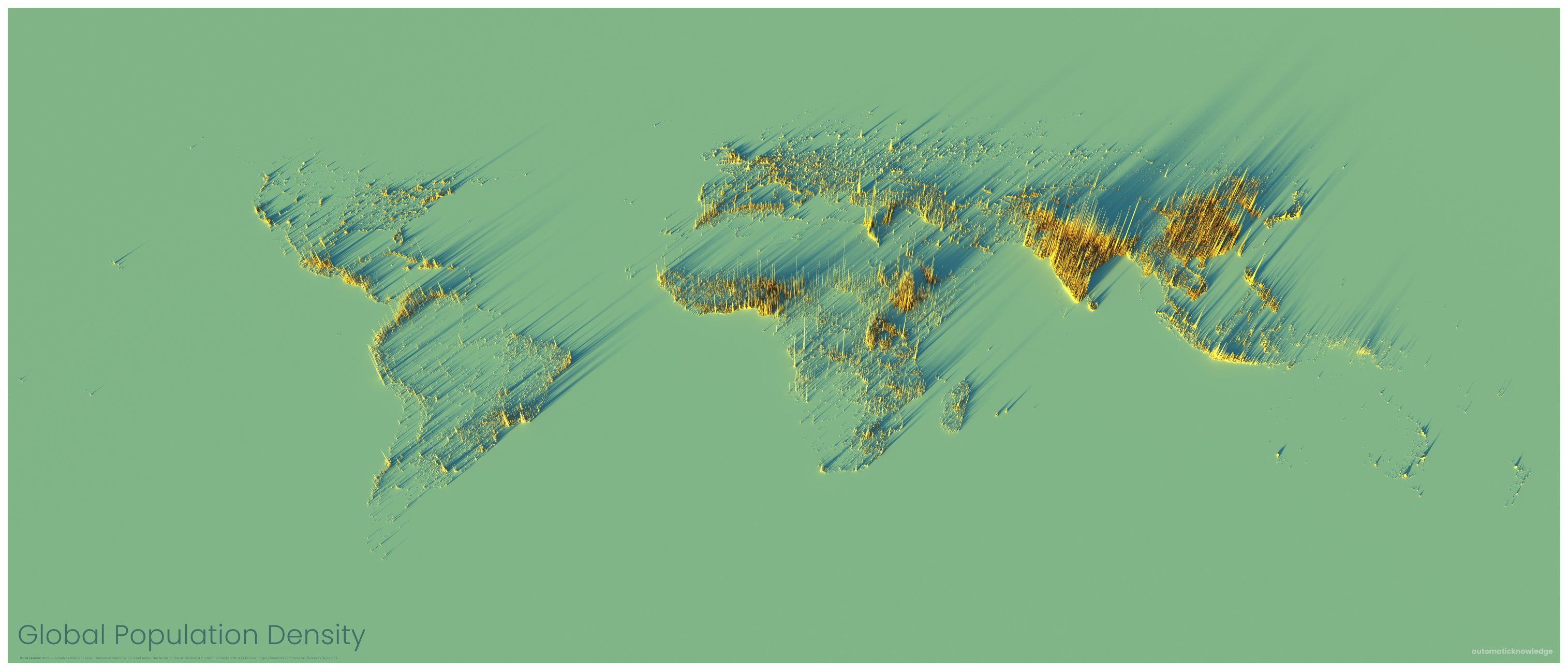 This fascinating map is made by Alasdair Rae of Sheffield, England, a former professor of urban studies who is founder of Automatic Knowledge:
"No land is shown on the map, only the locations where people actually live. ... The higher the spike, the more people live in an area. Where there are no spikes, there are no people (e.g. you can clearly identify ... the Sahara Desert)."
The major world population concentrations are immediately obvious — particularly China, India and Indonesia.
"Yet it is often also possible to pick out even quite small towns and cities, such as those in the south of New Zealand, or northern Russia."
How it works: Rae emailed me that he uses "data from the EU's GHSL dataset, software is Aerialod by @ephtracy and render time for the big image was about 6 hours."
Rae explains that the light-and-shadow effect lets you identify some isolated population centers, including ones in Hawaii and central Australia.
And he reminds us of the old saying: "Where there is water, there is life."
Go deeper: "How to make a 3D population density render for any country in the world." ... More maps.
5. Pharmacies add freezers, staff for vaccine
"Neighborhood grocery stores are aiming to become major providers of Covid-19 vaccinations," The Wall Street Journal's Jaewon Kang reports (subscription).
"Supermarkets are rushing to secure freezers, thermometers and other medical gear for administering shots. They are also training staff and establishing online services for scheduling appointments."
6. Talker: Shutdown rebel declares "autonomous zone"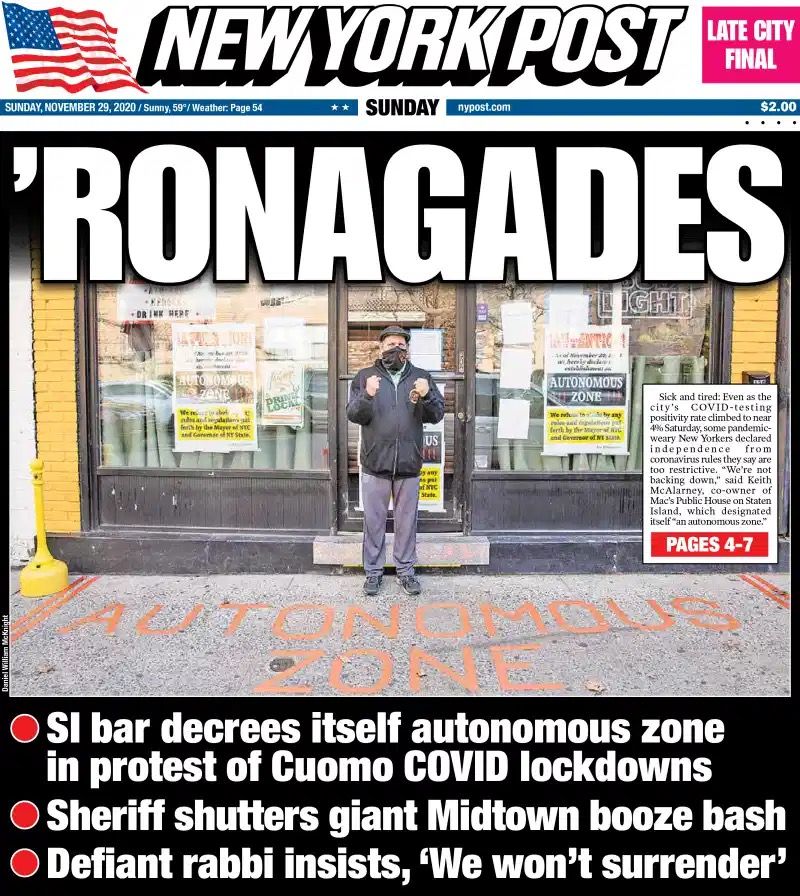 "A Staten Island pub located in a coronavirus hot spot is stealing a page from Seattle's anarchist cookbook, declaring itself an 'autonomous zone,'" free from public-health restrictions, the N.Y. Post reports.
Mac's Public House posted a sign saying: "!ATTENTION! We hereby declare this establishment an !!!AUTONOMOUS ZONE!!! ... We refuse to abide by any rules and regulations put forth by the Mayor of NYC and Governor of NY."
7. Pope installs first African American cardinal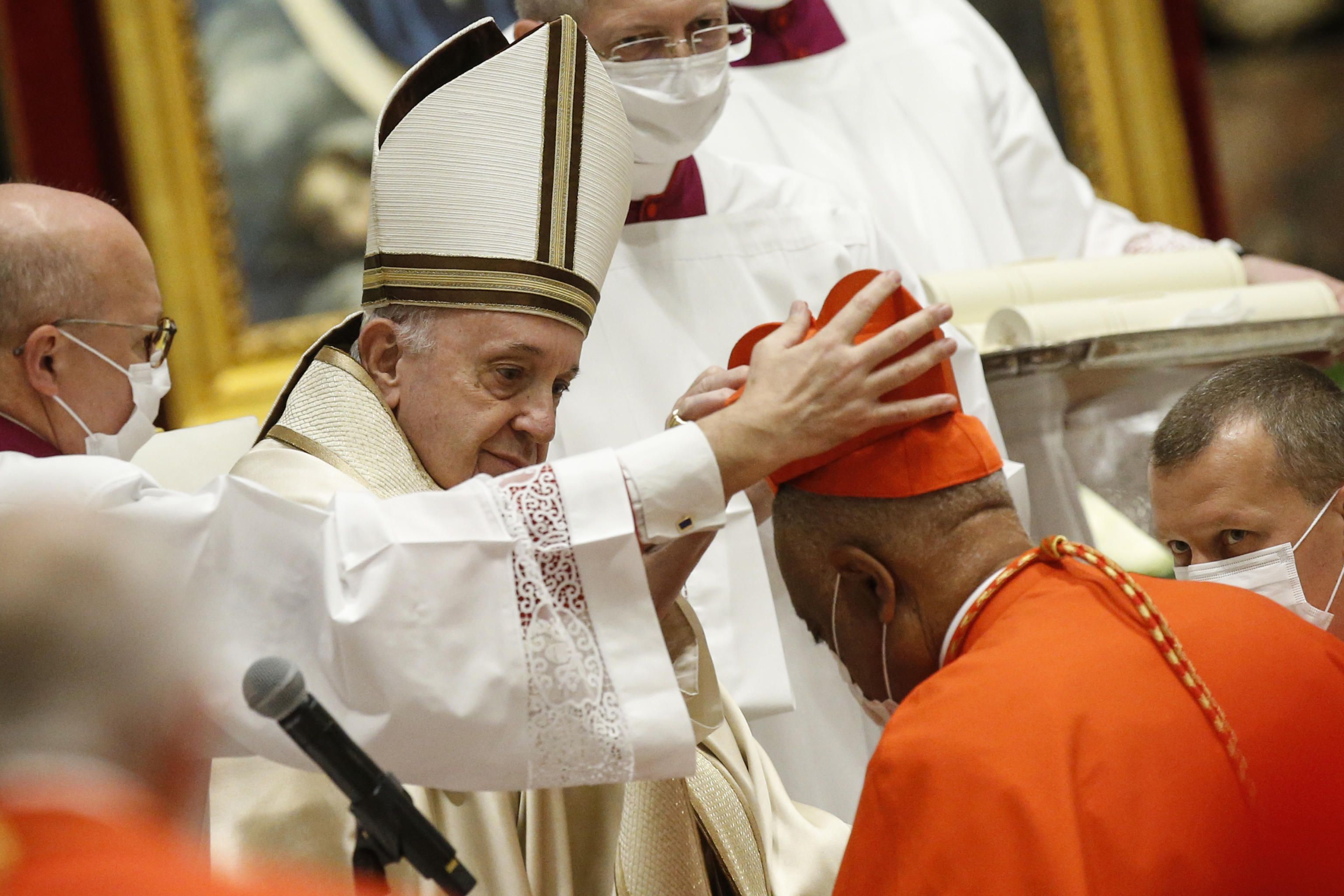 Archbishop Wilton Gregory of Washington, D.C., receives his red hat (biretta from) Pope Francis during a consistory for 13 new cardinals (nine of them under age 80) yesterday at St. Peter's Basilica in The Vatican.
Gregory told The Washington Post in a videoconference interview that he hopes to be a "voice for the African American community in the pope's ear."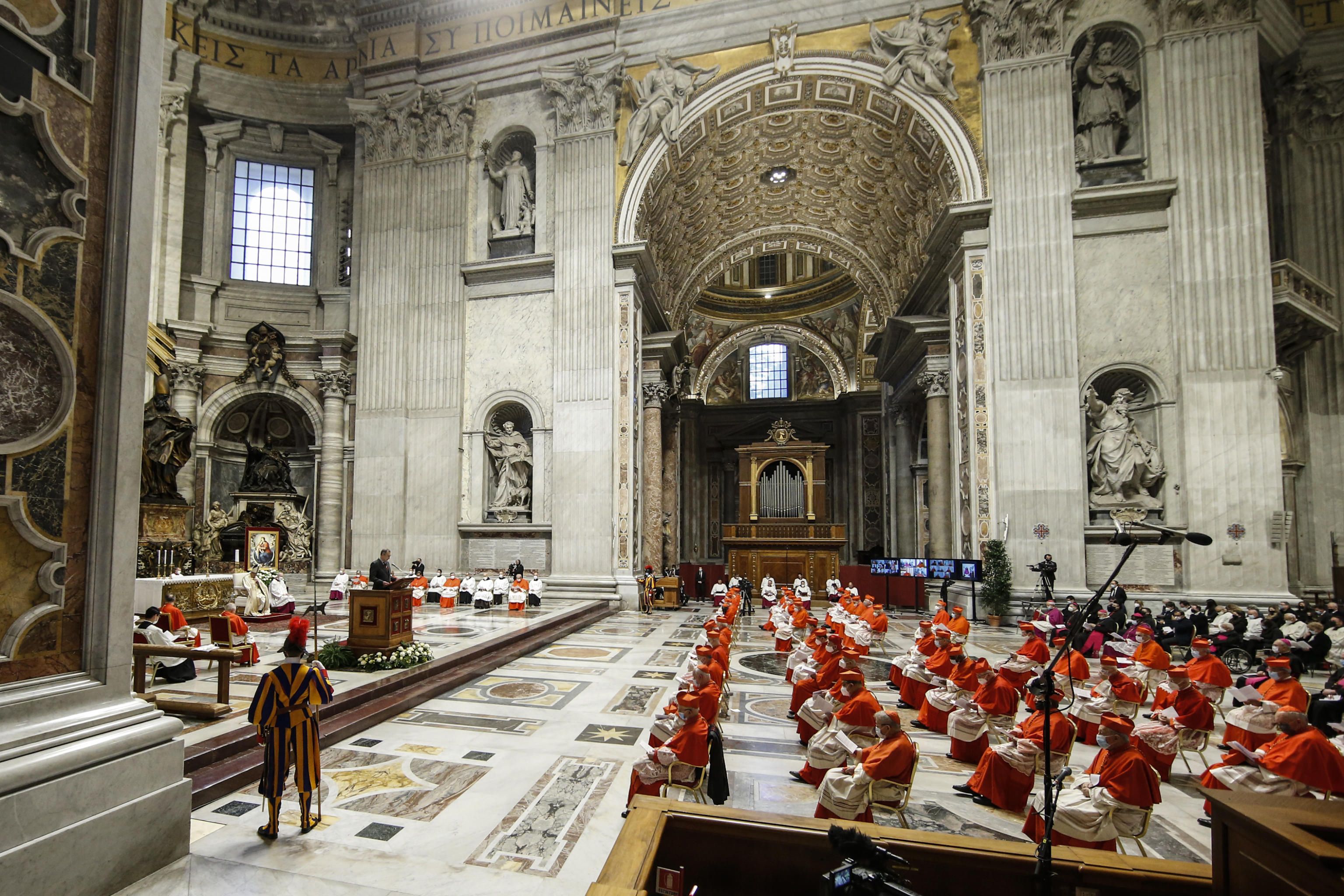 8. Vanderbilt kicker becomes first woman to play in college Power 5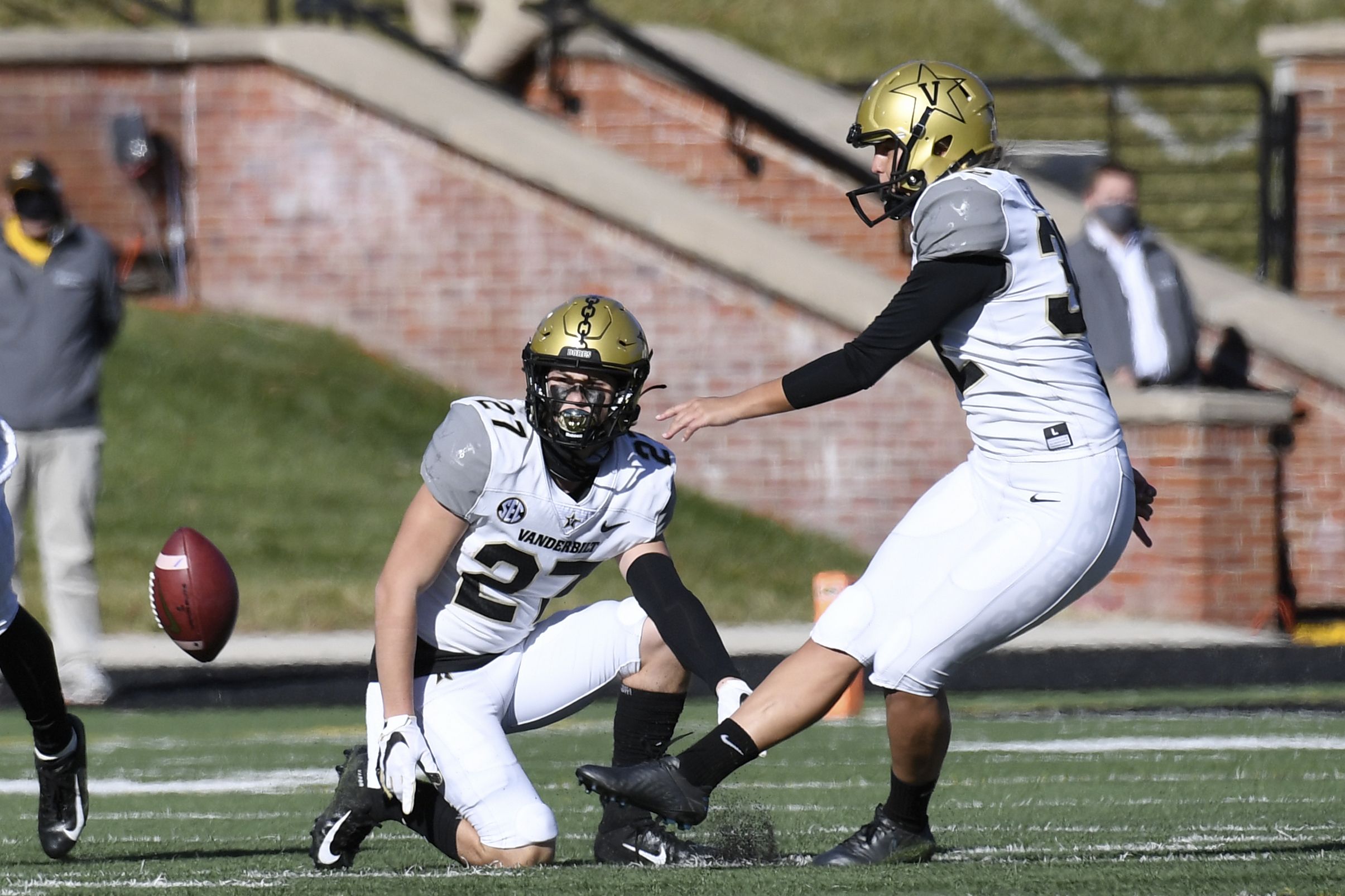 Vanderbilt Sarah Fuller became the first woman to play in a Power 5 football game yesterday "when she delivered the opening kickoff of the second half for Vanderbilt against Missouri," ESPN reports.
"Fuller, a senior goalkeeper on Vanderbilt's SEC championship soccer team, sent the low kick to the 35-yard line where it was downed by Missouri," as the play was designed. Vandy lost, 41-0.
COVID protocols and restrictions left Commodores coach Derek Mason with few options, prompting him to reach out to the soccer team.
Fuller told The (Nashville) Tennessean: "Girl dads have come up to me and said, 'You are inspiring my girls. I want them to know they can do anything, and you are proving that point.'" Anchor down!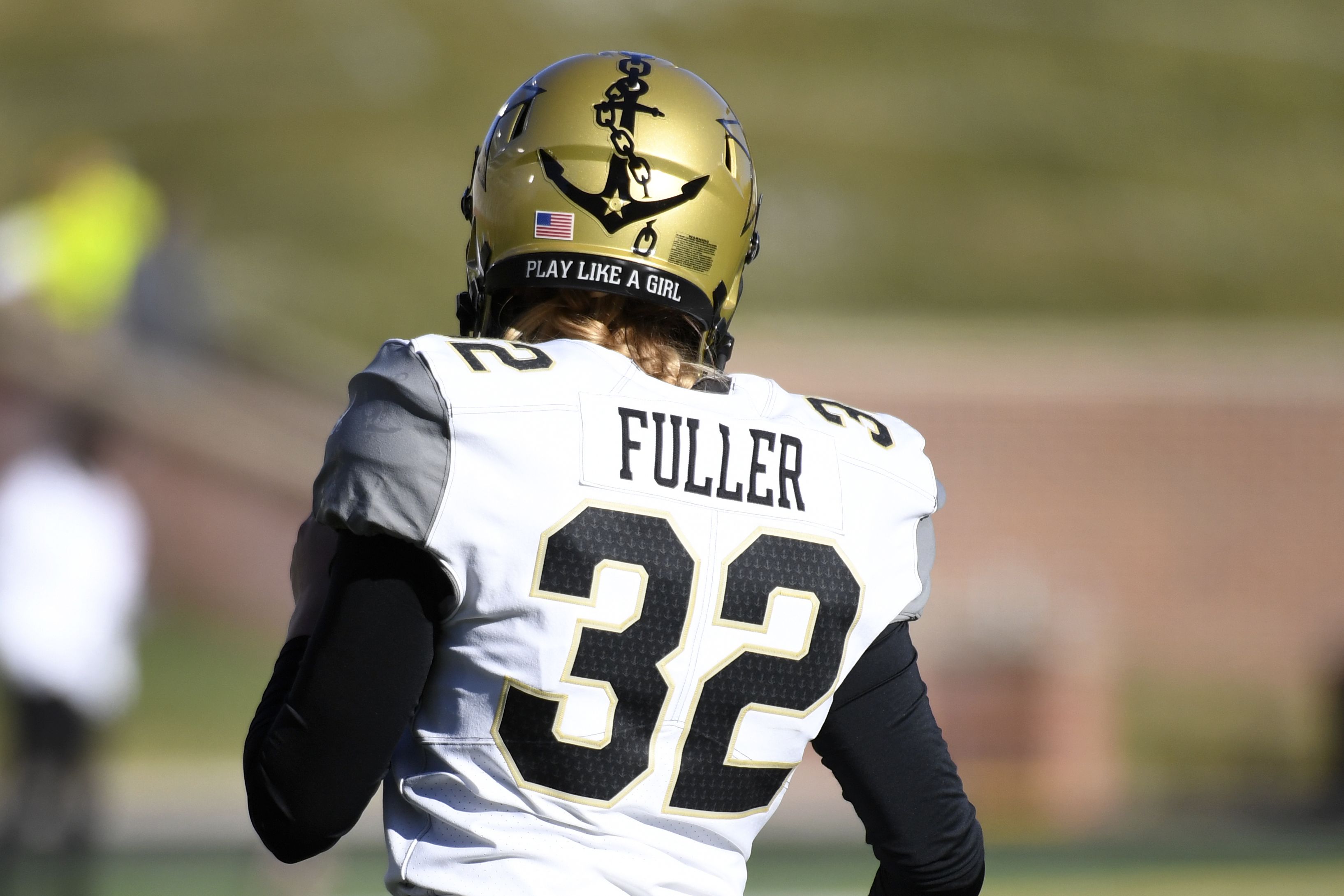 9. Remembering Dave Prowse, 85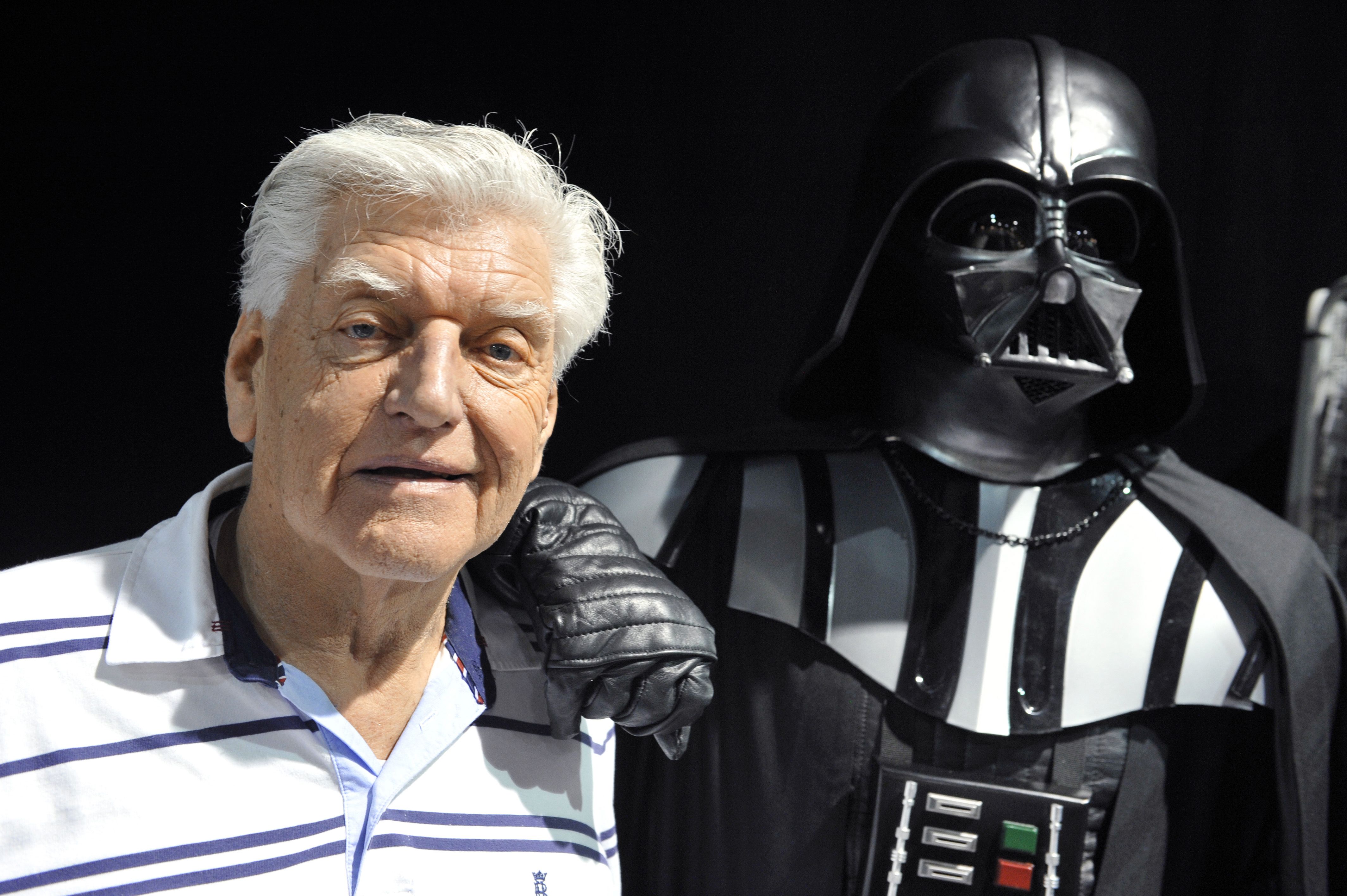 Dave Prowse, the British former bodybuilder who played Darth Vader in the original "Star Wars" trilogy, died yesterday at age 85.
"Prowse was cast as Vader for his imposing physique, even though the role was voiced by James Earl Jones," BBC reports.
His agent, Thomas Bowington, said: "May the force be with him, always!"
10. Trending: Real trees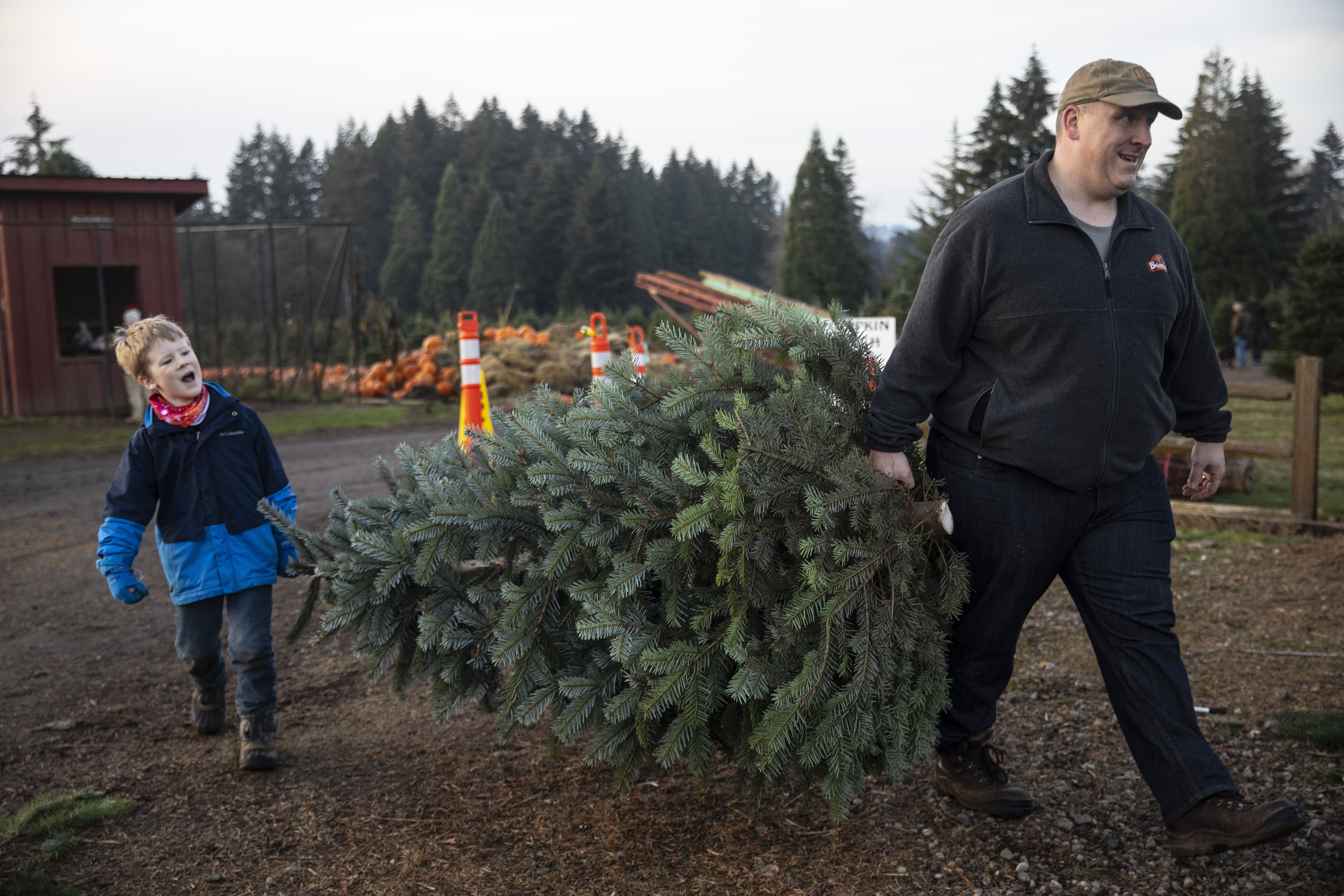 The real Christmas tree industry, which has been battling increased interest in artificial trees, says Americans are flocking to fresh-cut evergreens this season, seeking a bright spot amid the virus, AP's Gillian Flaccus reports:
At some choose-and-cut tree farms, customers sneaked in well before Thanksgiving to tag the perfect tree to cut down once the business opened.
Big-box stores stocked fresh trees up to a week earlier than last year. Walmart is offering free delivery for the first time. (Walmart will also hang your lights.)
Reality check: Between 75% and 80% of Americans who have a Christmas tree now have an artificial one.
📬 Thanks for starting your weekend with us. Please invite your friends to sign up for Axios AM/PM.