Axios AM
May 18, 2023
☕ Happy Thursday! Smart Brevity™ count: 1,347 words ... 5 mins. Edited by Kate Nocera.
1 big thing — Axios-Ipsos poll: Guns soar as public-health fear
Gun violence has surged ahead of the opioid crisis as Americans' top public health concern, Axios' Adriel Bettelheim writes from a new edition of the Axios-Ipsos American Health Index.
Why it matters: A spate of recent mass shootings may have focused attention on the issue in ways that weren't apparent in our last poll in February.
📊 What they found: 26% of respondents said "access to guns or firearms" is the number one threat to American public health, up from 17% in February.
25% said the biggest threat is opioids and fentanyl, virtually unchanged since the last poll.
20% said obesity, also almost unchanged.
COVID slipped to the bottom of public health threats at 3%, tied with smoking, alcohol abuse and unsafe driving.
🖼️ The big picture: There's been an increased push to portray gun violence as a public health issue, with experts factoring employer costs, insurance claims, mental health counseling and other variables.
2. 🗳️ Inside Biden's Latino plan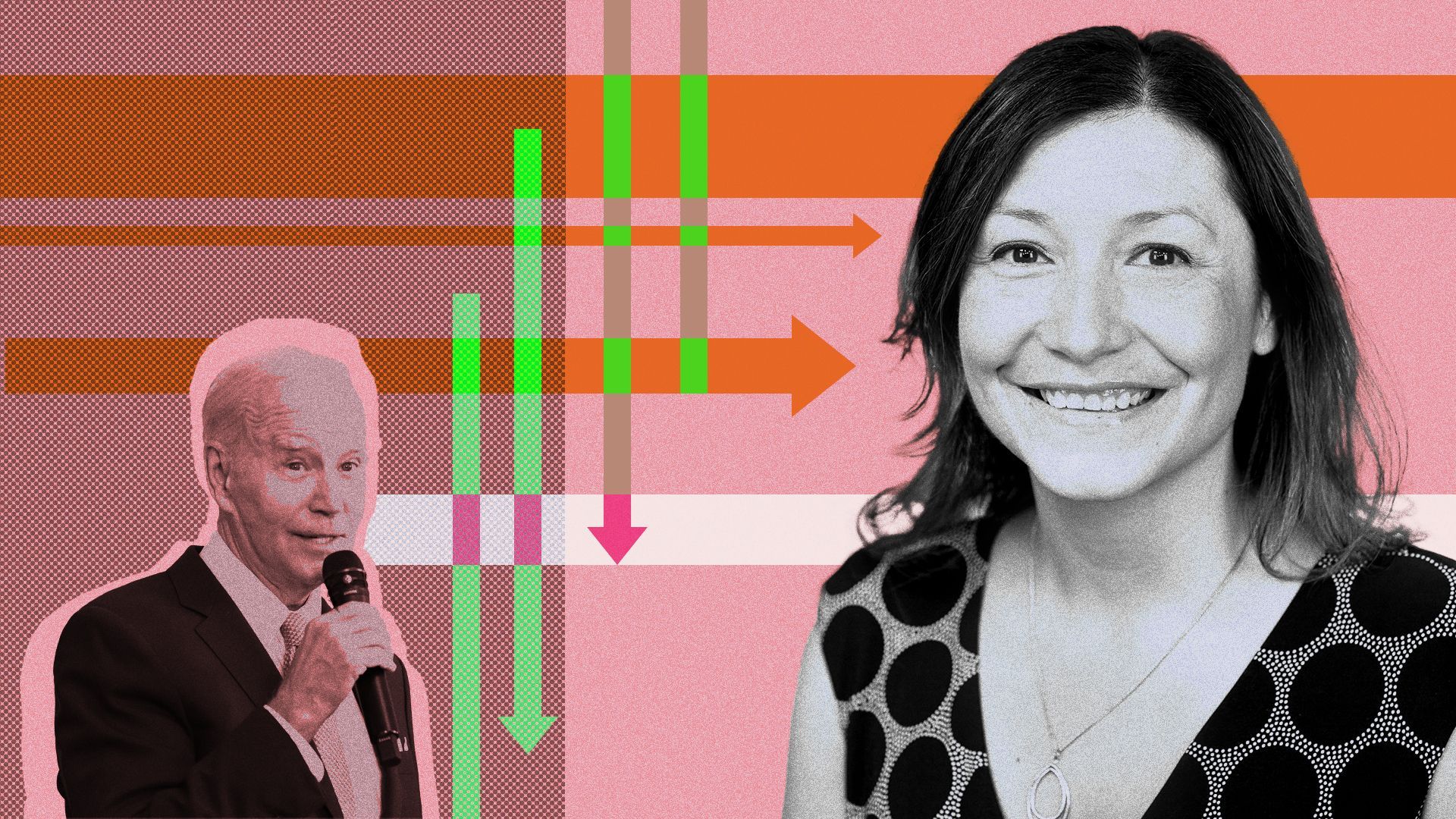 An immediate imperative for President Biden's 2024 campaign is reversing Democrats' sliding support among Latino voters, Axios' Sophia Cai reports.
Why it matters: For a decade, Democrats have been losing ground to Republicans among Latinos — the nation's youngest and fastest-growing demographic, with millions more expected to be new voters in 2024.
🧠 Context GOP support among Latinos — a complex electorate that's more than 14% of eligible U.S. voters — has increased by about 10 points since 2018. In the 2022 midterms, Republican congressional candidates won about 39% of Latinos' votes.
Some recent polls have illustrated Biden's challenge: His favorable ratings among Hispanics have been in the 40s and low 50s much of this year — higher than potential GOP challenger Donald Trump, but not what Biden needs.
💡 The plan: As they did in 2022, Democrats will focus particularly on growing Latino populations in Arizona, Nevada and Pennsylvania. Georgia and North Carolina also are targets.
The DNC plans to spend seven figures on bilingual ads narrated by speakers with different Spanish accents.
The DNC will host campaign boot camps for bilingual staffers from across the country.
Biden's campaign also will include at least eight groups targeting various Latin nationalities, including Cubanos con Biden, Venezolanos con Biden, and Colombianos con Biden.
Biden's team signaled a focus on Latino voters by picking the granddaughter of Mexican American labor leader Cesar Chavez — Julie Chavez Rodriguez — to lead his re-election campaign.
Her appointment was a milestone — but also drew attention to Democrats' need to go beyond symbolic gestures to activate Latino voters.
3. 🦾 Axios explains: Where AI is going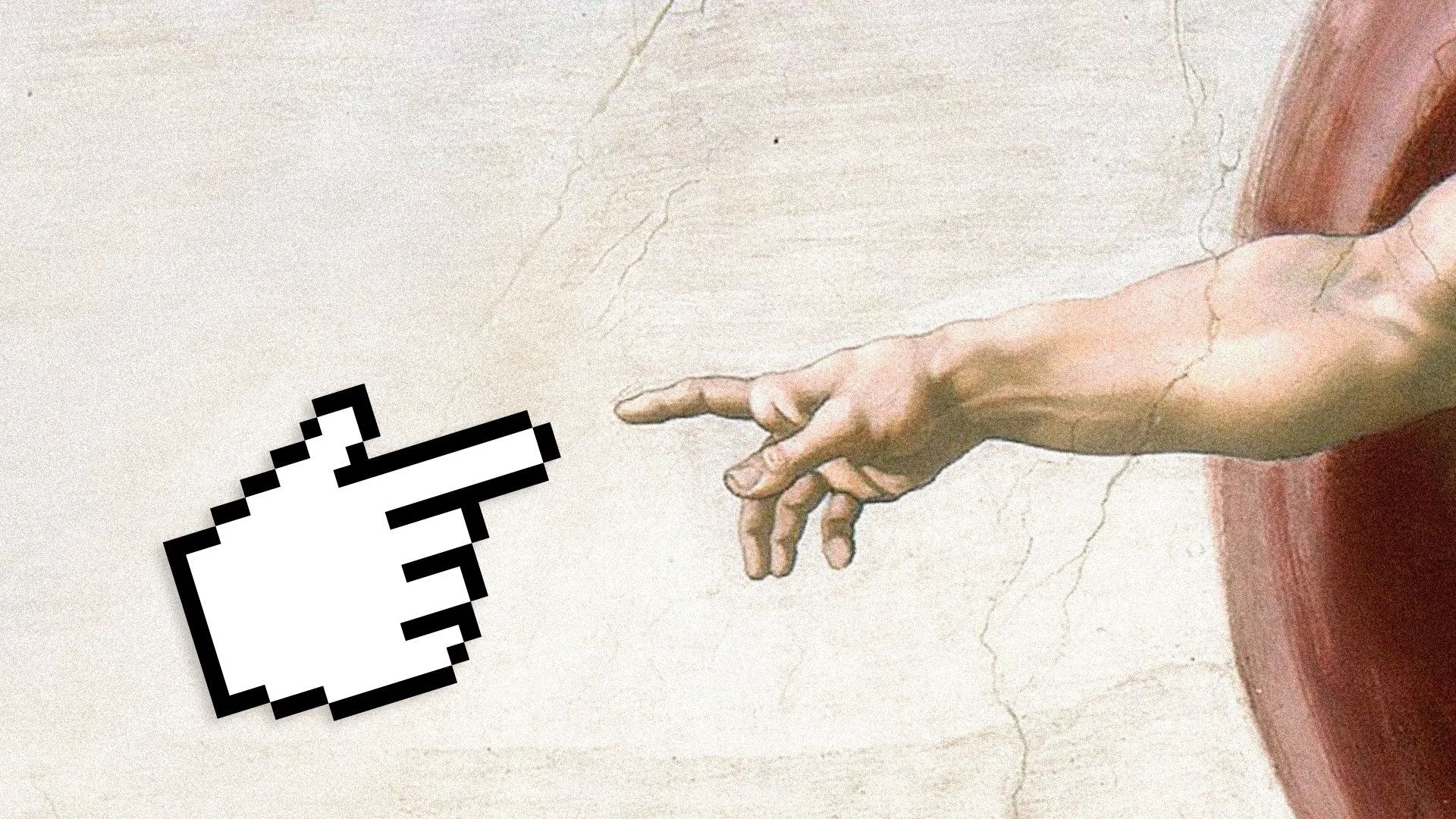 Microsoft researchers say the latest model of OpenAI's GPT "is a significant step towards AGI" — artificial general intelligence, the longtime grail for AI developers.
If you think of AI as a technology ascending (or being pushed up) a ladder, Microsoft's paper claims that GPT-4 has climbed several rungs higher than anyone thought, Axios managing editor Scott Rosenberg writes.
Microsoft released the "Sparks of Artificial General Intelligence" in March, and it resurfaced yesterday in a provocative New York Times story.
The researchers found that "GPT-4 can solve novel and difficult tasks that span mathematics, coding, vision, medicine, law, psychology and more, without needing any special prompting."
Among other remarkable responses, GPT-4 provided a plausible plan when the researchers asked how to stack "a book, 9 eggs, a laptop, a bottle and a nail."
Catch up quick: Three key terms to understand in this realm are generative AI, artificial general intelligence (AGI), and sentient AI.
Generative AI sounds like a person.
AGI reasons like a person.
Sentient AI thinks it's a person.
GPT-4, ChatGPT, Dall-E and the other AI programs that have led the current industry wave are all forms of generative AI.
These are big software programs — mostly, "large language models" or LLMs — that are trained on troves of text, images or other data to perform one trick over and over: filling in the next word or pixel in a pattern that the user has requested.
AGI has a variety of definitions, all centering on the notion of human-level intelligence that can evaluate complex situations, apply common sense, and learn and adapt.
The "Sparks" paper authors define AGI as "systems that demonstrate broad capabilities of intelligence, including reasoning, planning, and the ability to learn from experience, and with these capabilities at or above human-level."
Beyond the goal of AGI lies the more speculative notion of "sentient AI," the idea that these programs might cross some boundary to become aware of their own existence and even develop their own wishes and feelings.
Plenty of experts and tech leaders think that might happen someday. They even see a chance — slim, luckily — that such a sentient AI could go off the rails and wreck the planet or destroy humanity.
4. 📷 1,000 words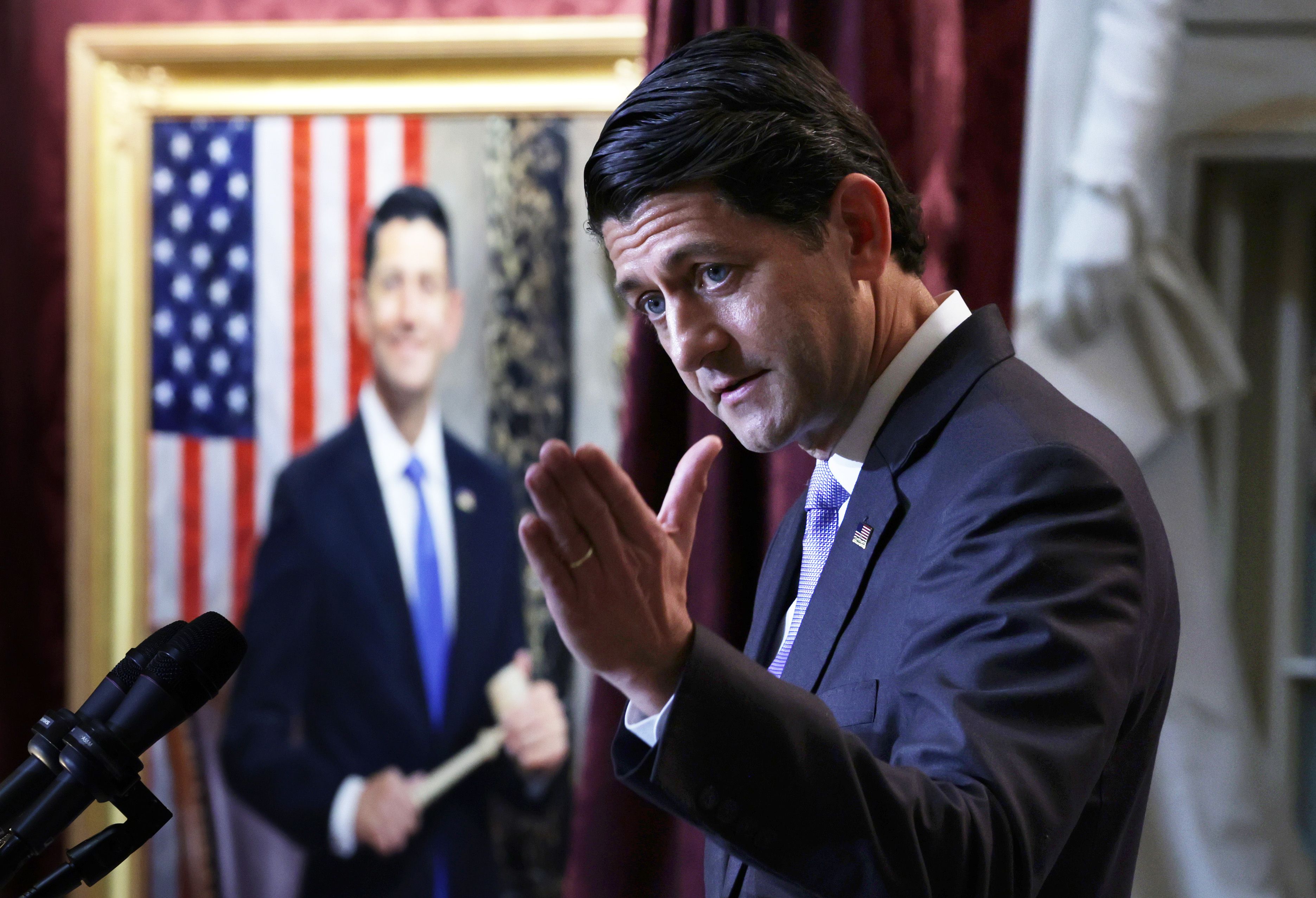 Former House Speaker Paul Ryan (R-Wis.) speaks next to a portrait of himself during an unveiling ceremony in Statuary Hall at the U.S. Capitol yesterday.
Ryan, 53, who was Speaker from 2015 to 2019, said: "Only in America would it be possible for a kid from Janesville to go from an intern to the Speaker of the House."
5. 📱 Montana is first state to ban TikTok downloads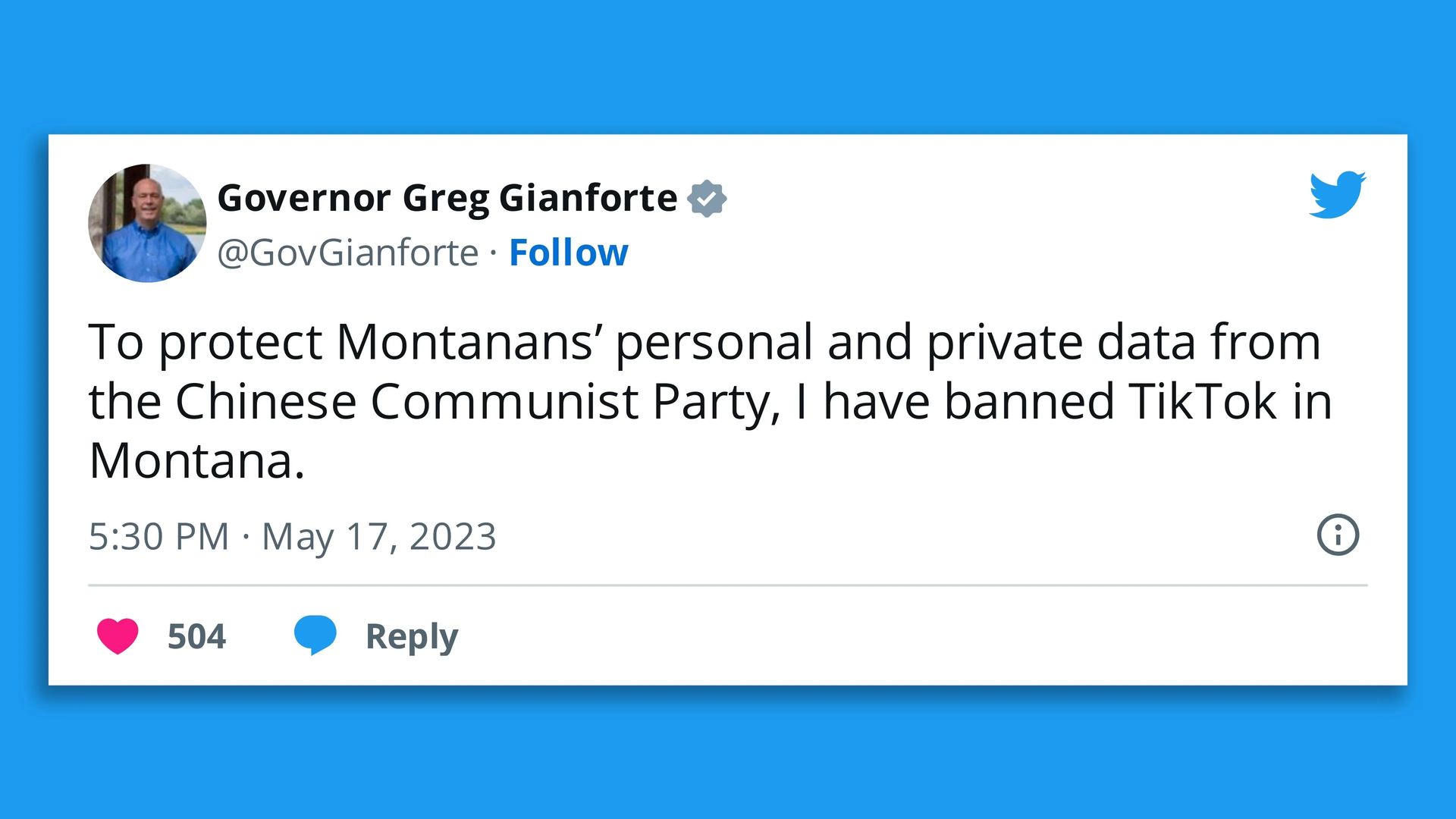 Montana Gov. Greg Gianforte (R) signed a measure that's more sweeping than any other state's attempts to curtail TikTok, which is owned by a Chinese tech company.
But cybersecurity experts say the ban will be hard to enforce, AP reports.
Why it matters: The measure, scheduled to take effect on Jan. 1, is expected to be challenged legally — and will serve as a testing ground for the TikTok-free America that many national lawmakers have envisioned.
🧠 How it works: Montana's new law prohibits downloads of TikTok in the state and would fine any "entity" — an app store or TikTok — $10,000 per day for each time someone "is offered the ability" to access the social media platform or download the app. The penalties would not apply to users.
Opponents say Montana residents could easily circumvent the ban by using a virtual private network (VPN), a service that shields internet users by encrypting their data traffic.
Montana state officials say geofencing technology is used with online sports gambling apps, which are deactivated in states where online gambling is illegal.
TikTok spokesperson Brooke Oberwetter argued that the law infringes on people's First Amendment rights and is unlawful:
"We want to reassure Montanans that they can continue using TikTok to express themselves, earn a living, and find community as we continue working to defend the rights of our users inside and outside of Montana."
6. 🚲 Most dangerous cities for biking
New Orleans, Tucson and Jacksonville had the country's highest rates of fatal accidents per million residents among major metro areas, Axios' Alex Fitzpatrick writes from data from the League of American Bicyclists via the National Highway Traffic Safety Administration.
Why it matters: Bicycle use exploded during the pandemic, leaving many cities scrambling to install new bike lanes and adopt other measures to keep riders safe and encourage cycling.
7. 🥵 Hottest temps still ahead
The world is likely to set new record temperatures in the next 5 years, Axios' Andrew Freedman writes from a warning yesterday by the UN's World Meteorological Organization (WMO).
8. 🚗 1 for the road: Uber for teens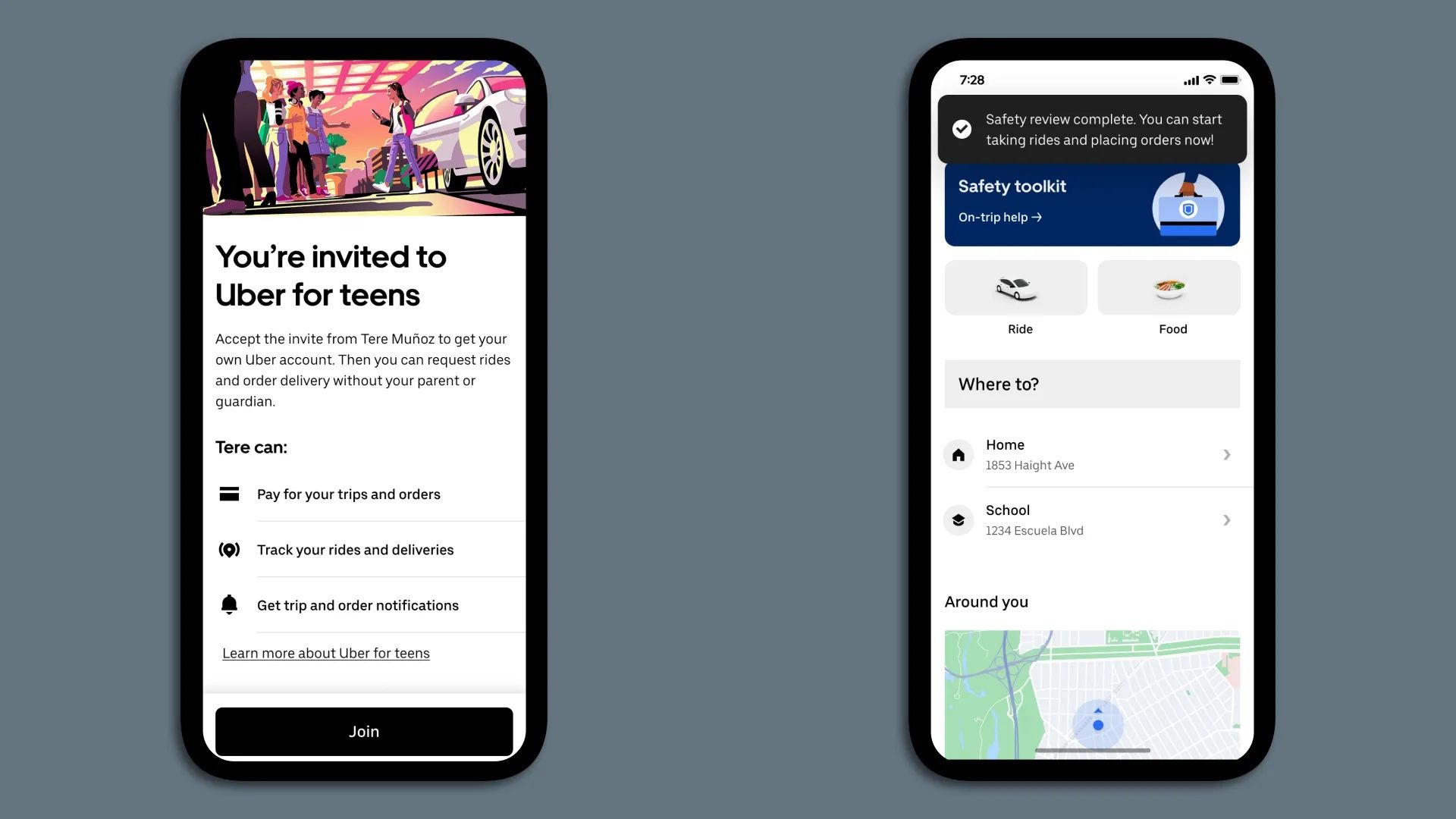 Uber soon will let teens under 18 request and take rides on their own for the first time.
A new "Teen accounts" feature allows 13- to 17-year-olds to set up their own accounts as part of a family profile, Axios' Alex Fitzpatrick writes.
How it works: Only "experienced and highly-rated drivers" can drive teens, Uber says, and parents can track their kids' rides in real time — as well as call their driver.
Drivers can opt out of picking up teenagers if they so choose.
Teen accounts will be available soon in a handful of cities, including Atlanta, Columbus, Minneapolis and more.
🧐 Reality check: Teenagers have long bent Uber's age restrictions, often by booking rides through their parents, older siblings or friends.