Axios AM
July 04, 2023
🎂 Happy Fourth of July, and happy 247th, America!
Smart Brevity™ count: 1,396 words ... 5 mins. Edited by Natalie Daher.
🗳️ 1 big thing: Younger '24 candidates tout vigor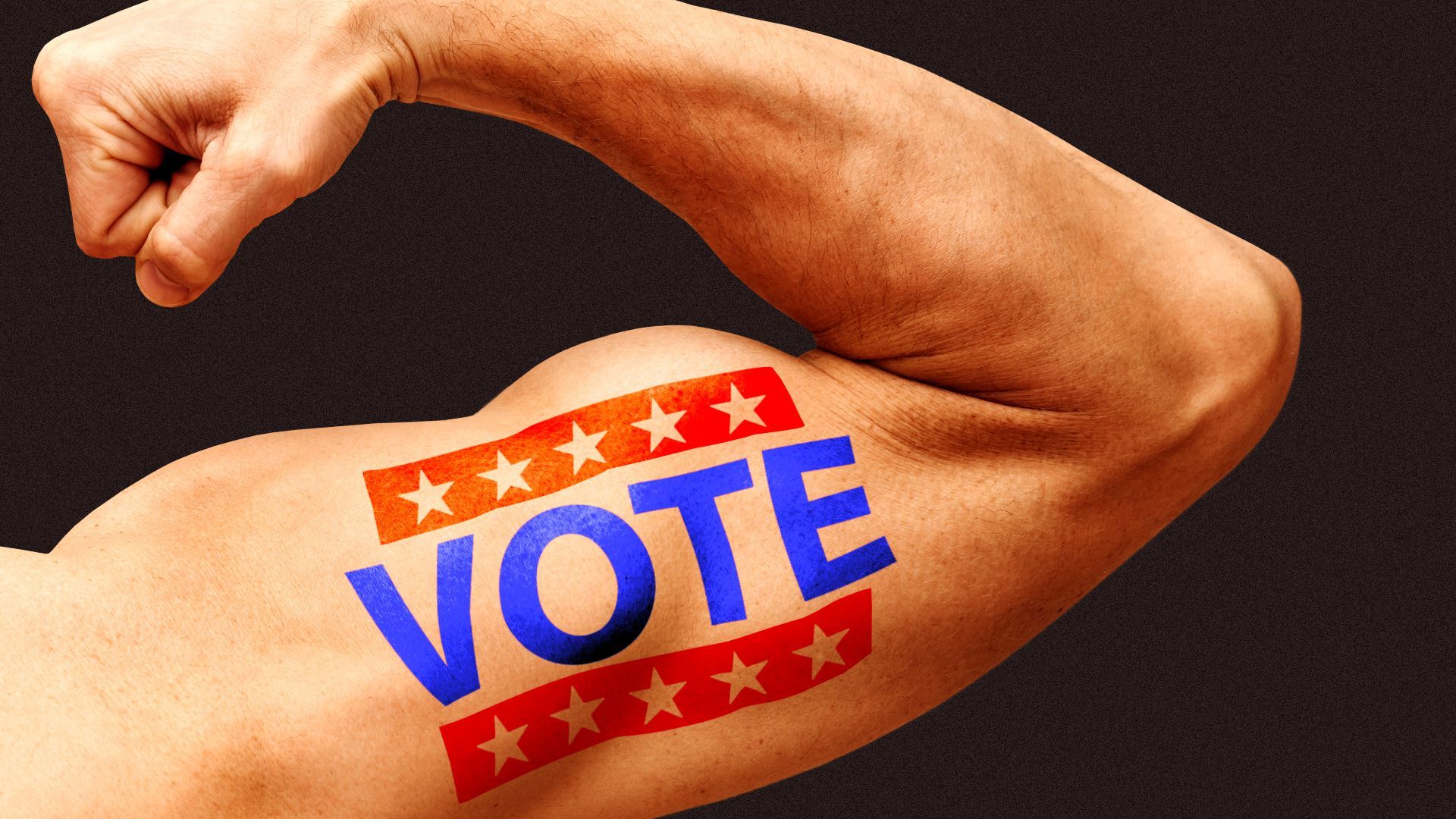 From tennis to push-ups to running, candidates challenging former President Trump and President Biden are emphasizing their athletic ability.
Why it matters: The messaging from the challengers is that they're young, energetic and in better physical — and perhaps mental — shape to do the job, Axios' Sophia Cai reports.
Among Republicans, entrepreneur Vivek Ramaswamy, 37, has incorporated tennis into his campaign schedule, hosting "Tennis with Vivek" and posting videos of himself playing.
On the Democratic side, a video of Robert F. Kennedy Jr. (D), 69, doing push-ups and incline presses shirtless and in skinny jeans went viral.
The last (and perhaps future) matchup: Biden, 80, bikes and uses a Peloton — working out at least five days a week.
Flashback: Former President Obama (now 61) was a huge basketball fan — and sank 3-pointers in business attire at opportune moments, including days before the 2020 election, in a Michigan gym while campaigning with Biden.
2. ⏰ Countdown to USA's 250th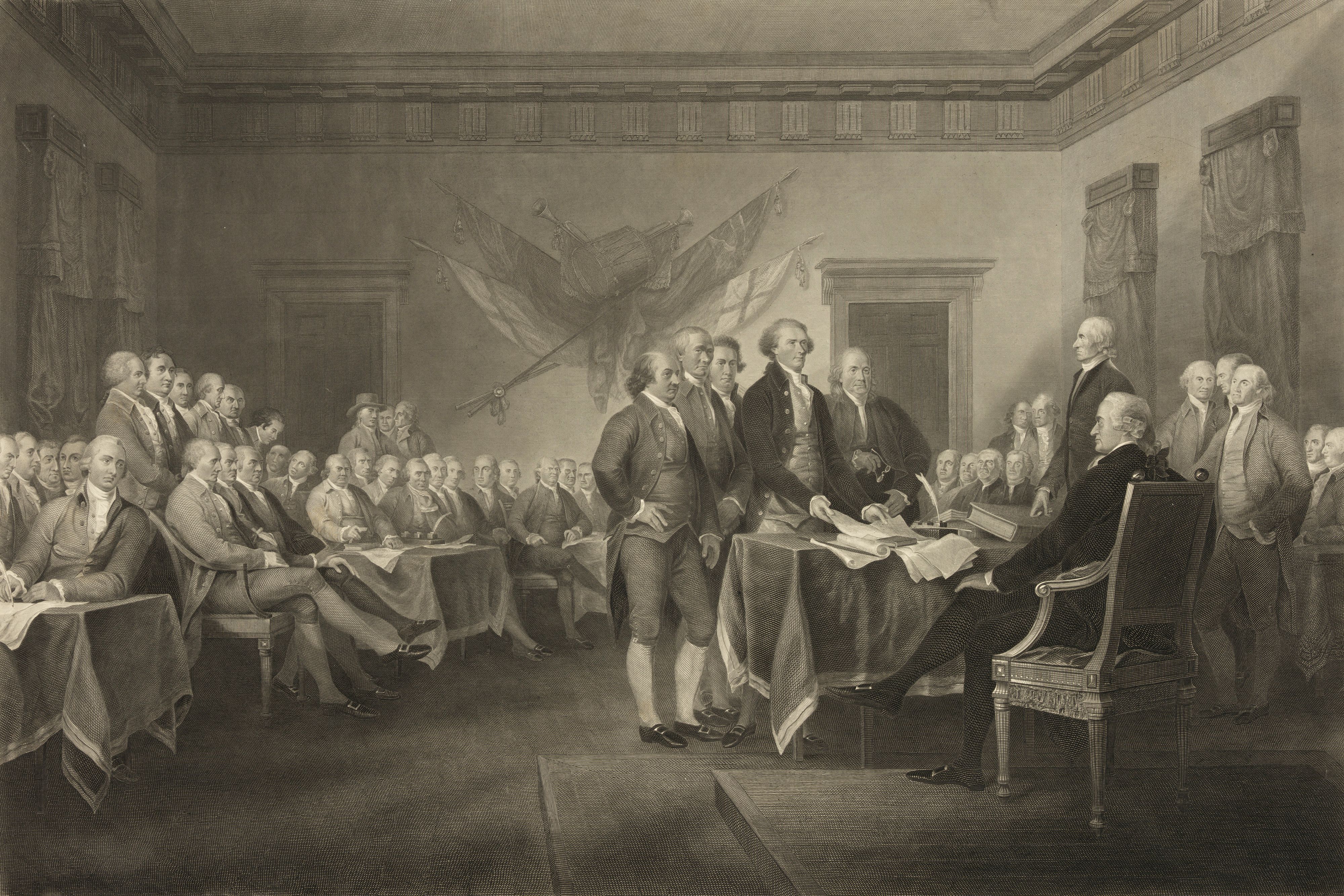 It's three years until America celebrates its 250th anniversary — the semiquincentennial. But the starting gun sounds today.
Why it matters: Planners hope the milestone can help unify the divided country, AP reports.
⚾ The anniversary push formally launches today with an event during a Major League Baseball game between the Milwaukee Brewers and the Chicago Cubs in Milwaukee.
The nonpartisan group created by Congress in 2016 to spearhead the celebration — America250 — will start recruiting people to share their stories of what the country means to them.
34 states + the Virgin Islands have created semiquincentennial commissions.
🥊 Reality check: There's "no small amount of worry over how to create a unifying commemoration at a moment when fighting about American history seems to be the real national pastime," the N.Y. Times notes.
But Rosie Rios, the chair of America250, said politics hasn't been an issue for the federal commission, which includes both Democratic and Republican legislators. She says it'll be "bipartisan, nonpartisan, all-partisan": "All constructive voices are welcome."
3. 🚓 Philly shooting kills five, injures 2-year-old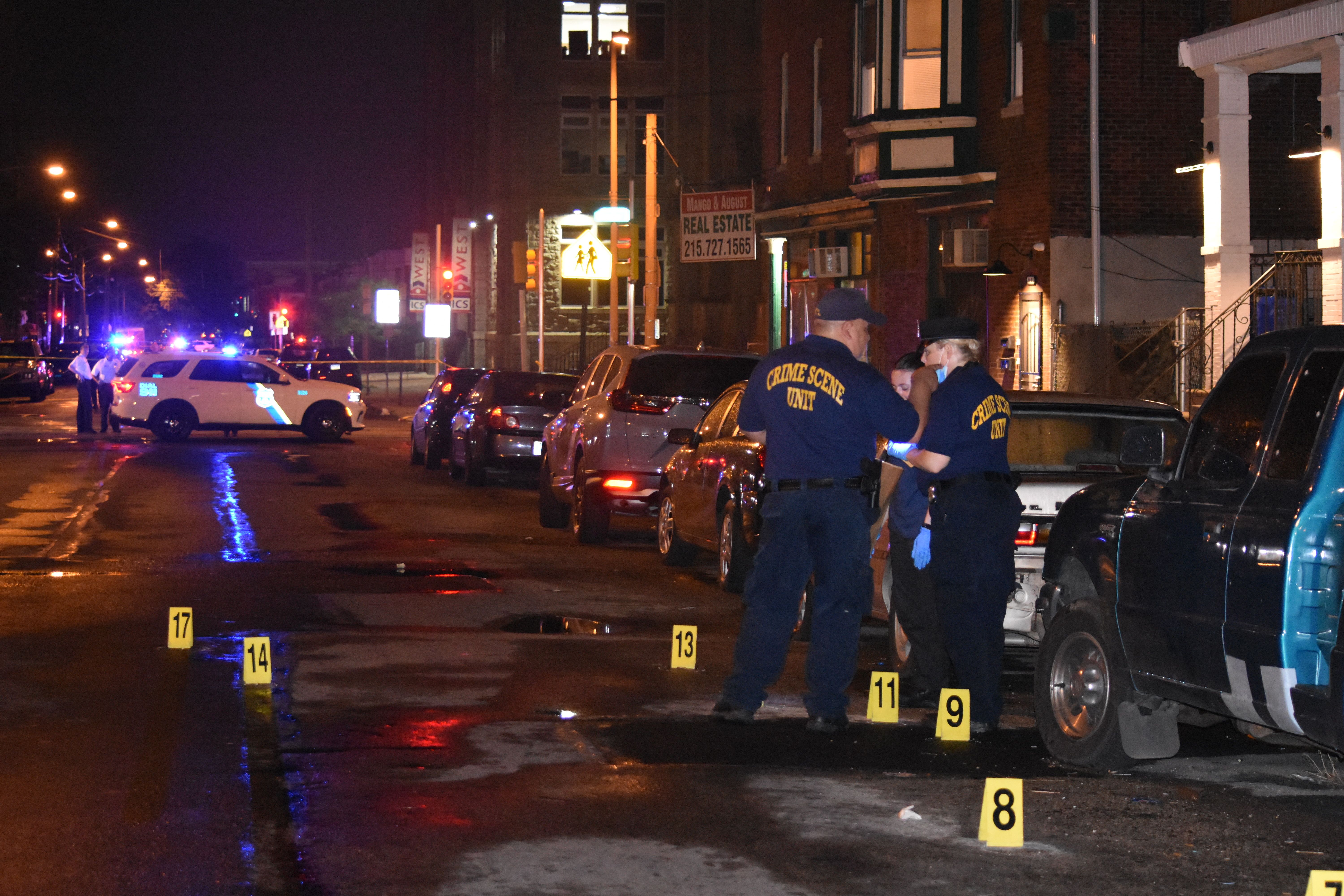 A 40-year-old suspect is in custody after an 8:30 p.m. shooting in Southwest Philadelphia that left five people dead, and wounded a 2-year-old and a 13-year-old.
The suspect had multiple guns, wore a bulletproof vest and had a police scanner, police said.
Context: A record number of Americans have died in mass killings (four or more deaths, excluding the offender) at this point in the year, across 17 years of record-keeping.
Philadelphia Police Commissioner Danielle Outlaw said the suspect was armed with a semiautomatic rifle — and continued to fire as officers chased him through the Kingsessing neighborhood, Axios' Rebecca Falconer reports.
When the suspect surrendered in an alley, he was "wearing a bulletproof vest with multiple magazines in the vest," Outlaw said.
The suspect had a handgun in addition to the "AR-style rifle" and a police scanner, Outlaw said.
Outlaw said another person picked up a firearm and returned fire. That person was also taken into custody.
The victims were all male. Three of those killed were 20-, 22- and 59-years-old. The fourth person killed was believed to be between 16 and 21.
The two kids were in stable condition.
The shooting came a day after two people were killed (an 18-year-old female and a 20-year-old male) and 28 others were injured in what the Baltimore Sun says is "likely the largest shooting in Baltimore history."
4. 📷 1,000 words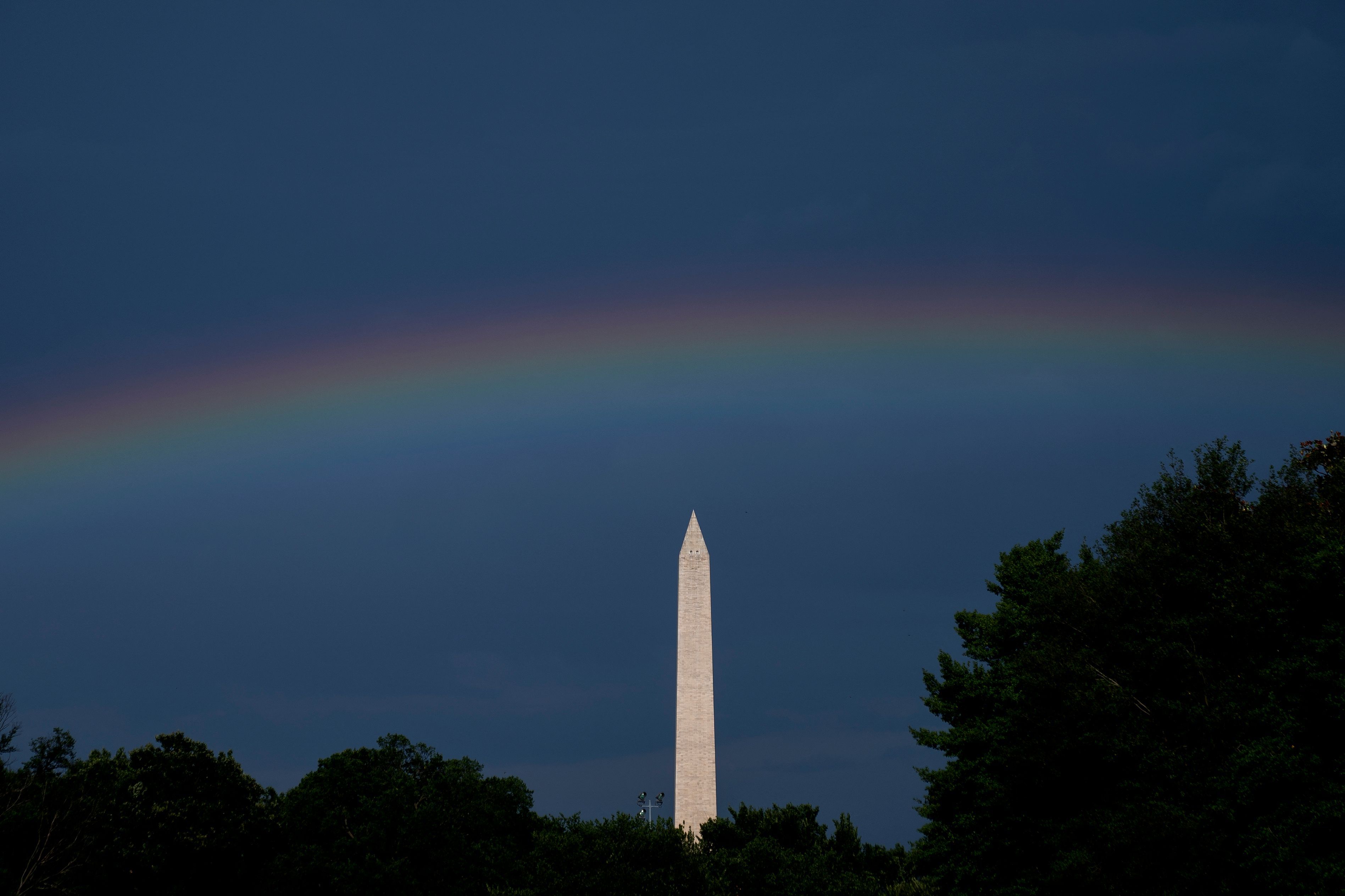 After a sweaty day, a rainbow soars over the Washington Monument last night.
5. ⚖️ Charted: Conservatives lead court
Justice Samuel Alito narrowly overtook Justice Clarence Thomas as the Supreme Court's most conservative member this term, Axios' Oriana González and Danielle Alberti report from preliminary data measuring judicial ideology.
How to read the chart: An analysis by political scientists Andrew Martin and Kevin Quinn — known as the Martin-Quinn Scores — places judges on an ideological spectrum, with a continuum back to 1937.
A lower score shows a more liberal justice. A higher score indicates a more conservative justice.
In her first full term, Justice Ketanji Brown Jackson was the most moderate member of the liberal wing (-1.704), while Justice Sonia Sotomayor was the most liberal (-4.09), according to preliminary data:
Most liberal: Sonia Sotomayor (-4.09)
Elena Kagan (-2.067)
Ketanji Brown Jackson (-1.704)
Chief Justice John Roberts (0.42)
Brett Kavanaugh (0.446)
Amy Coney Barrett (0.821)
Neil Gorsuch (1.077)
Clarence Thomas (2.358)
Most conservative: Samuel Alito (2.568)
Go deeper: See another graphic ... Share this graphic.
6. 👀 Instagram's "Twitter killer" coming Thu.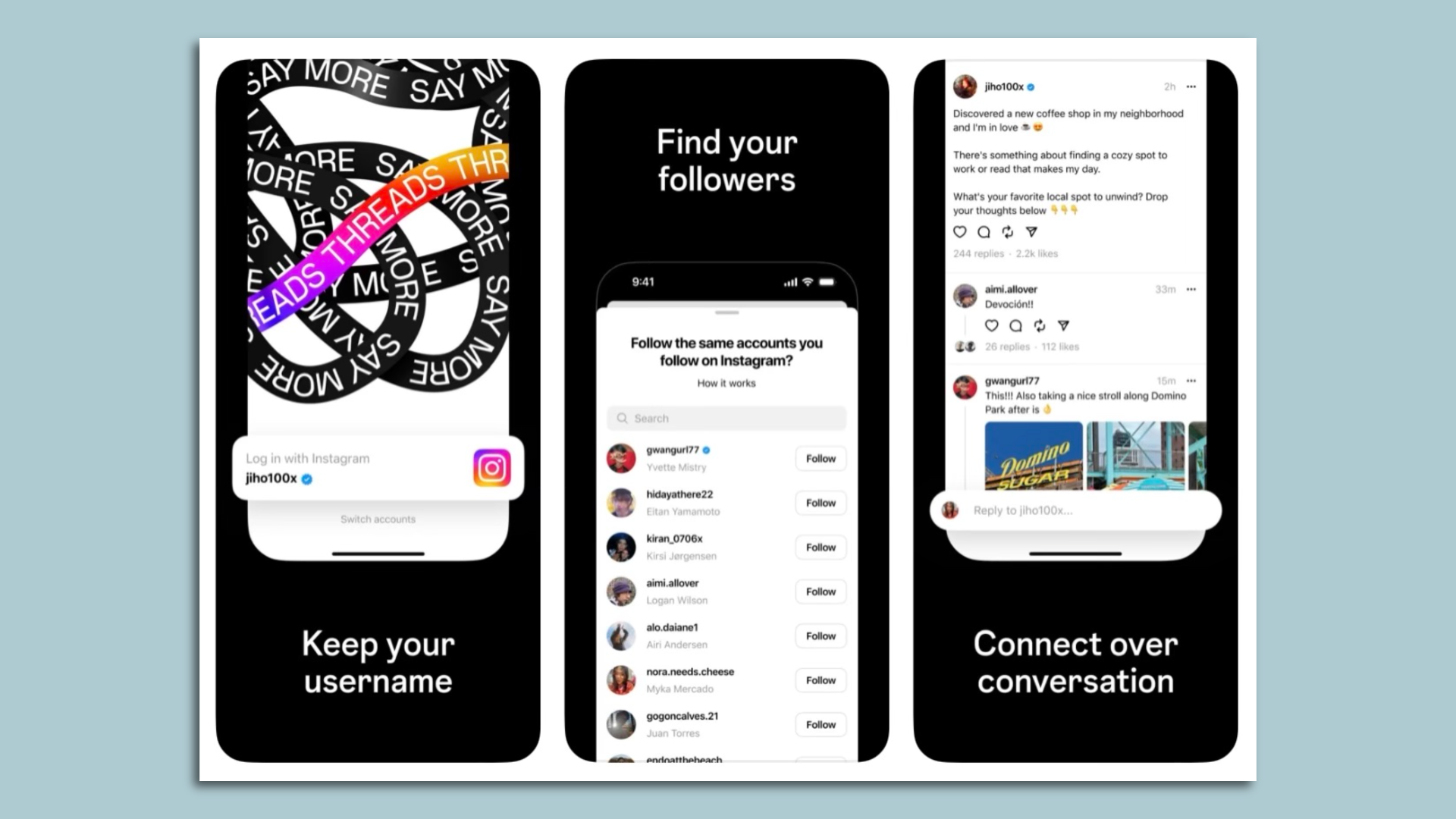 A Meta microblogging app — being called a "Twitter killer" — is being previewed in the Apple App Store and is expected to launch Thursday.
Threads is billed as "Instagram's text-based conversation app."
You can use your Instagram username, and automatically follow your Instagram list.
Why it matters: Threads is a credible threat to Twitter under Elon Musk, whose attempts to boost revenues and reshape the platform his own image have faced severe criticism, Reuters reports.
Context: Instagram has hundreds of millions of registered users, and a history of introducing features inspired by other social-media platforms.
Stories — Instagram posts that disappear after a fixed amount of time — were introduced in response to the rising popularity of Snapchat.
Reels, Instagram's short-form videos, came amid TikTok's rise.
🥊 Reality check: Changing user habits and behavior can be hard. "Instagram has always been a visually driven social network, so Meta will have to get users accustomed to a text-driven medium," The Wall Street Journal notes.
7. "Merciless" reminder of Indigenous history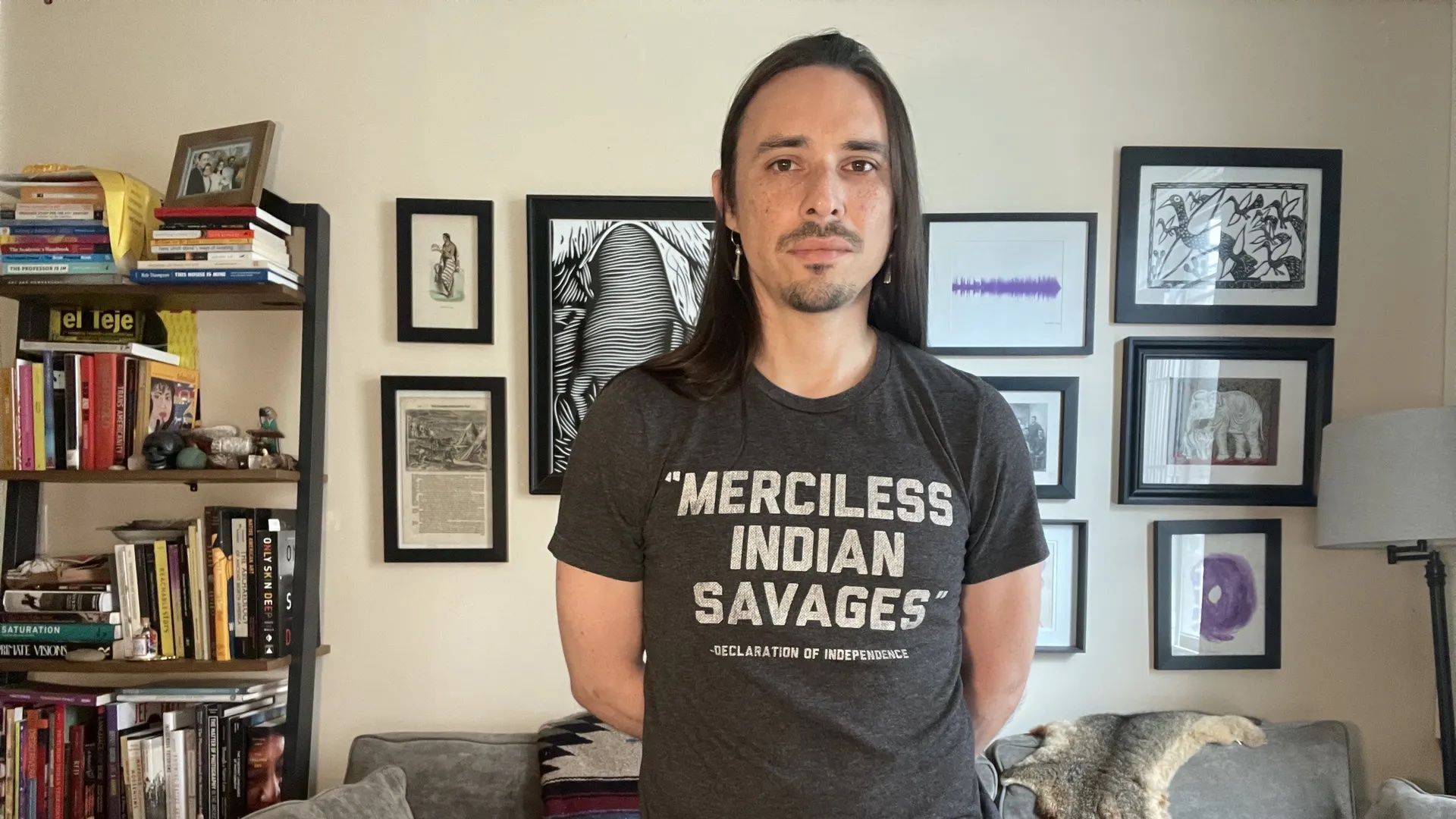 Some Native Americans today will use social-media posts, T-shirts and other messaging to draw attention to three words written in the Declaration of Independence to describe their ancestors: "merciless Indian savages."
Why it matters: Indigenous activists and scholars say the phrase — which Thomas Jefferson used in airing a grievance against King George III — shows how racism and Indigenous removal were baked into the nation's founding document, Axios' Russell Contreras reports.
The phrase has become popular among Indigenous activists in recent years.
It's often used with a mix of humor and irony — to remind others of the conflicting feelings that Indigenous Americans can feel around Independence Day.
"It's making people think about how we're seen in this country today," Rhonda LeValdo, host of the "Native Spirit" radio show on KKFI-FM in Kansas City, Mo., tells Axios. "We're still not seen as human beings."
Context: Jefferson's reference to Indigenous people as "merciless Indian Savages" was in his 27th grievance against King George, in which he accused the king of encouraging "domestic insurrection" by Native Americans against white colonists.
The phrase is memorialized on a shirt designed by Kiowa-Choctaw artist Steven Paul Judd, and sold on the Native American-owned clothing website NTVS. It's often seen at powwows and around July Fourth.
The dark shirt (photo above) has "Merciless Indian Savages" in white type with attribution to the Declaration of Independence in smaller type below — a play on shirts with inspirational quotes.
Native Americans also have used the phrase in social media memes, comedy shows and art to draw attention to Indigenous history in the U.S.
8. ⛰️ 1 for the road
A few scenes from my five days in Santa Fe, N.M. — America's oldest (and highest!) state capital: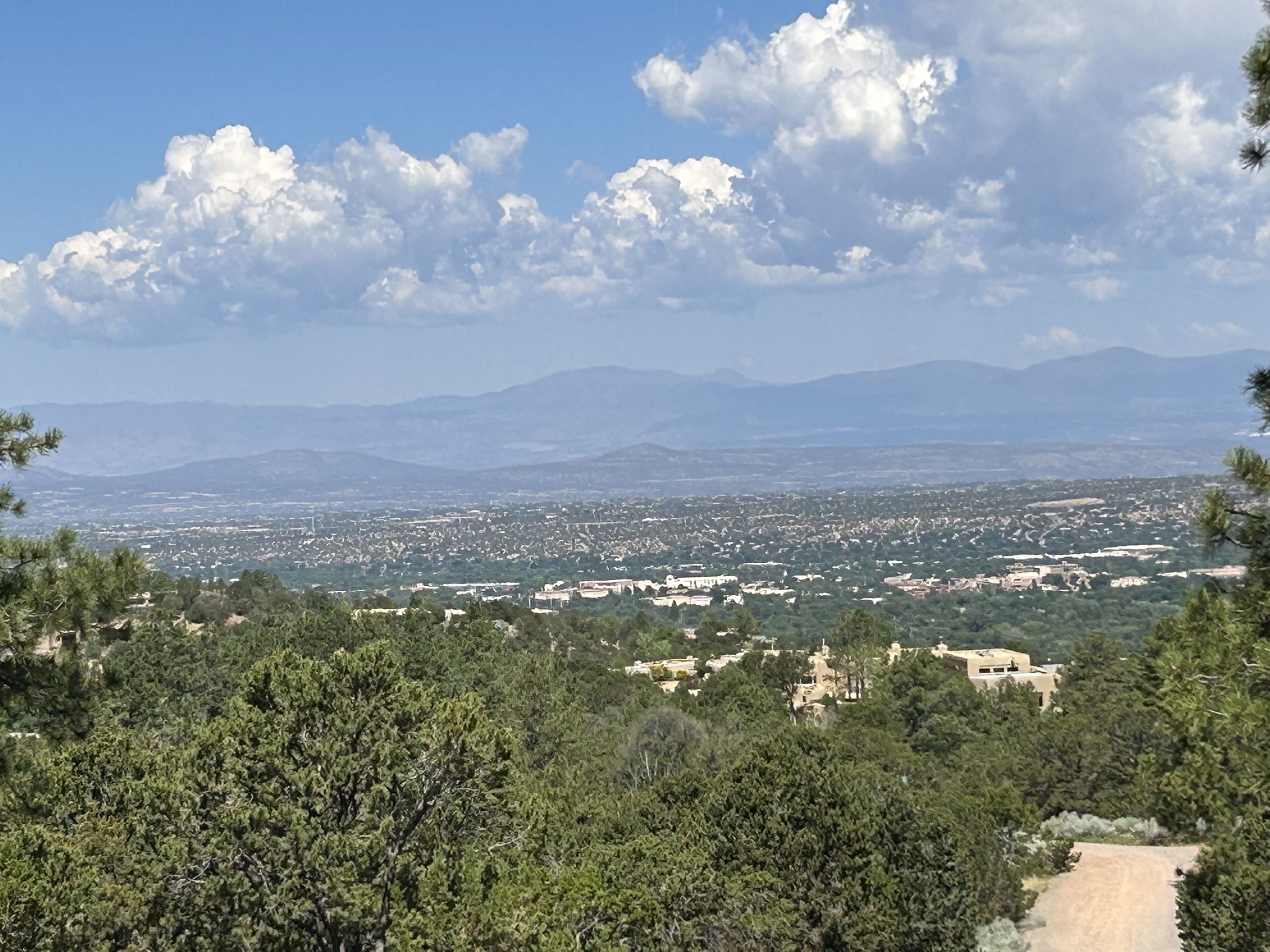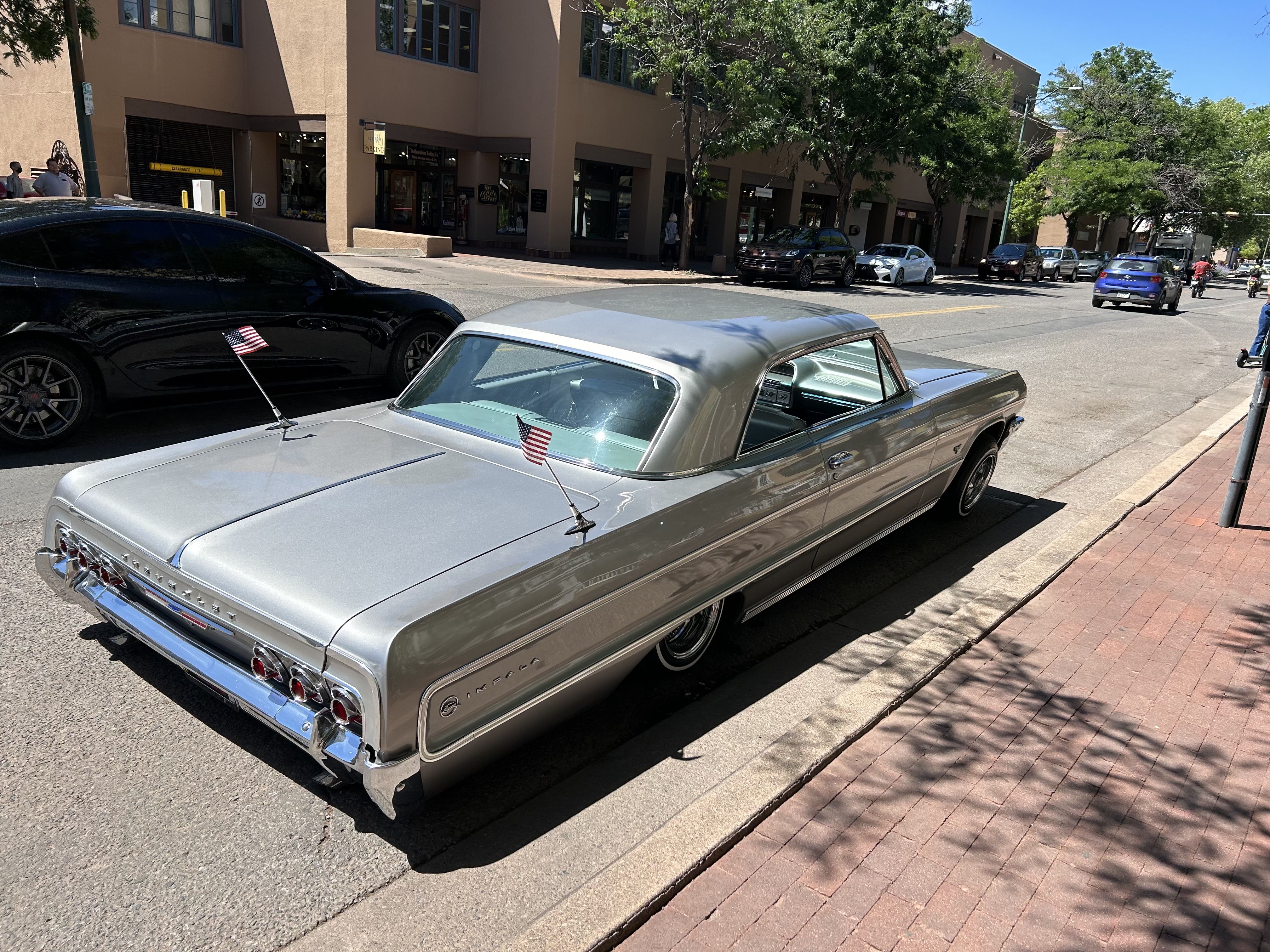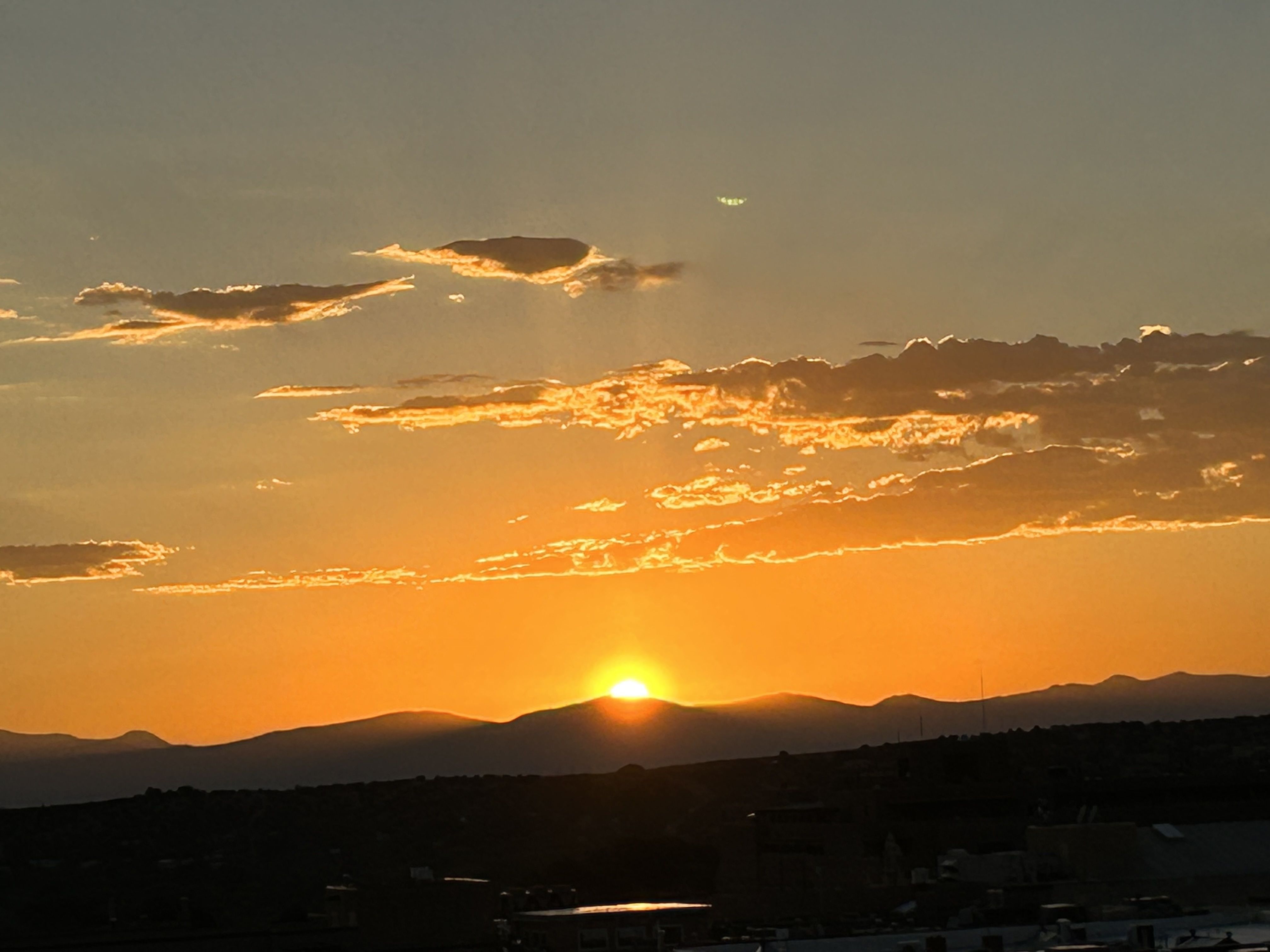 Here's to a perfect Fourth, wherever you're working or celebrating. Grateful for our morning conversations!
📨 Thanks for sharing your holiday with us. Please invite your friends to sign up.