January 12, 2020
⚡️ Breaking: Defense Secretary Mark Esper told "Face the Nation" that he "didn't see" specific evidence that Iran was planning to target four U.S. embassies, as President Trump claimed in an interview with Fox News Friday.
🇨🇳 Situational awareness: President Trump will hold a signing ceremony for the Phase 1 trade agreement with China Vice Premier Liu He on Wednesday in the East Room.
"The Trump administration has invited at least 200 people," Reuters reports.
The U.S. and China "have agreed to semiannual talks to push for economic reform and resolve disputes," per The Wall Street Journal.
1 big thing: China threat stumps 2020 candidates
Presidential candidates identify China as a national security threat. But they're vague on how they'd tackle the economic, technological and human-rights threats posed by the world's largest authoritarian power, Axios China reporter Bethany Allen-Ebrahimian writes as part of our "What Matters 2020" series.
Why it matters: The Communist Party is seeking to reshape the world in its own image and amass enough power to marginalize the U.S. and western allies regardless of whether China is contending with Trump for another four years — or one of his Democratic rivals.
Details: Under Xi Jinping, China is leveraging economic ties as one of the world's top traders to counter U.S. foreign policy goals.
It's setting global standards in telecommunications and surveillance technology, giving Beijing far-reaching power over data and privacy.
It's weakening human rights standards. In October, after ambassadors from 23 UN countries backed a statement denouncing the cultural genocide in Xinjiang, 54 countries came to China's defense.
China constrains free speech even inside the U.S. It has successfully muted criticism of its policies among leading U.S. companies, institutions, and even Hollywood.
Trump has alternated between confronting and appeasing Beijing.
He's demanded that Beijing adopt trade policies that reduce the U.S. trade deficit with China and support U.S. manufacturing.
He's filled his administration with China hawks, and the FBI is taking on Chinese intellectual property theft at U.S. institutions.
But Trump has shied away from condemning human rights violations.
The Democrats have largely stuck to vague pronouncements:
Joe Biden wants to restore a pre-Trump traditionalist foreign policy.
Elizabeth Warren prescribes multilateralism and better economic policies to counter China's authoritarianism.
Pete Buttigieg characterizes the nature of the China challenge as the "international expansion of authoritarian capitalism."
Andrew Yang is a one-issue candidate when it comes to China: technology.
Bernie Sanders has said it is "absolutely possible for us to have a positive working relationship with China," and has detailed plans to revamp the U.S.-China economic relationship to improve the lives of American workers.
Michael Bloomberg has praised top Chinese officials and pressed for engagement with China.
Share this story. ... Read more of Axios' "What Matters 2020" series
🇹🇼 Breaking: "Taiwan's president, Tsai Ing-wen, has won a landslide victory in a hotly contested election, dealing a stinging rebuke to Beijing's efforts to control the island's democratic government." (NPR)
2. Iran's new crisis — of its own making
Iranian street anger, which had been directed for months at the supreme leader, was temporarily focused on the U.S. after the targeted killing of Tehran's top general.
Now, popular rage is turning back on the regime over official lies about the downing of the Ukrainian airliner, after Iran finally took responsibility.
Iranians are also mourning the 176 dead from the crash, including a large number of young people who were studying abroad.
Iran's security forces deployed in large numbers across the capital today, expecting more protests, AP reports.
Riot police in black uniforms and helmets massed in Vali-e Asr Square, Tehran University and other landmarks as calls circulated for protests later in the day.
Context: Iranians took to the streets in November after the government hiked gas prices.
The government shut down internet access for days, making it difficult to gauge the scale of the protests and the subsequent crackdown. Amnesty International later said more than 300 people were killed.
3. Trump tweets in Farsi
4. Trail pic du jour
Pete Buttigieg courts Latino voters in Vegas yesterday at the casino workers' Culinary Union hall, which had a poster of President Trump on the wall.
5. Data of the day
Check out the jaw-dropping gap between ad spending by billionaires Mike Bloomberg and Tom Steyer, and the traditional candidates in the 2020 race: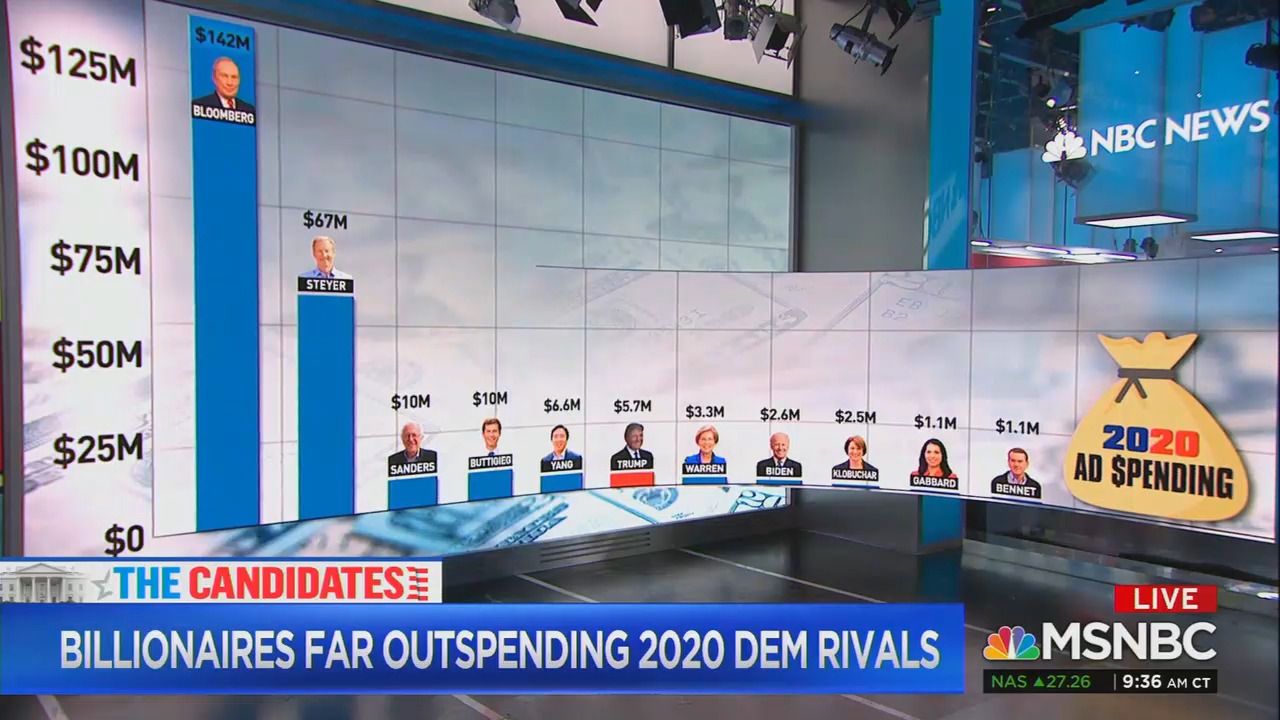 6. Real world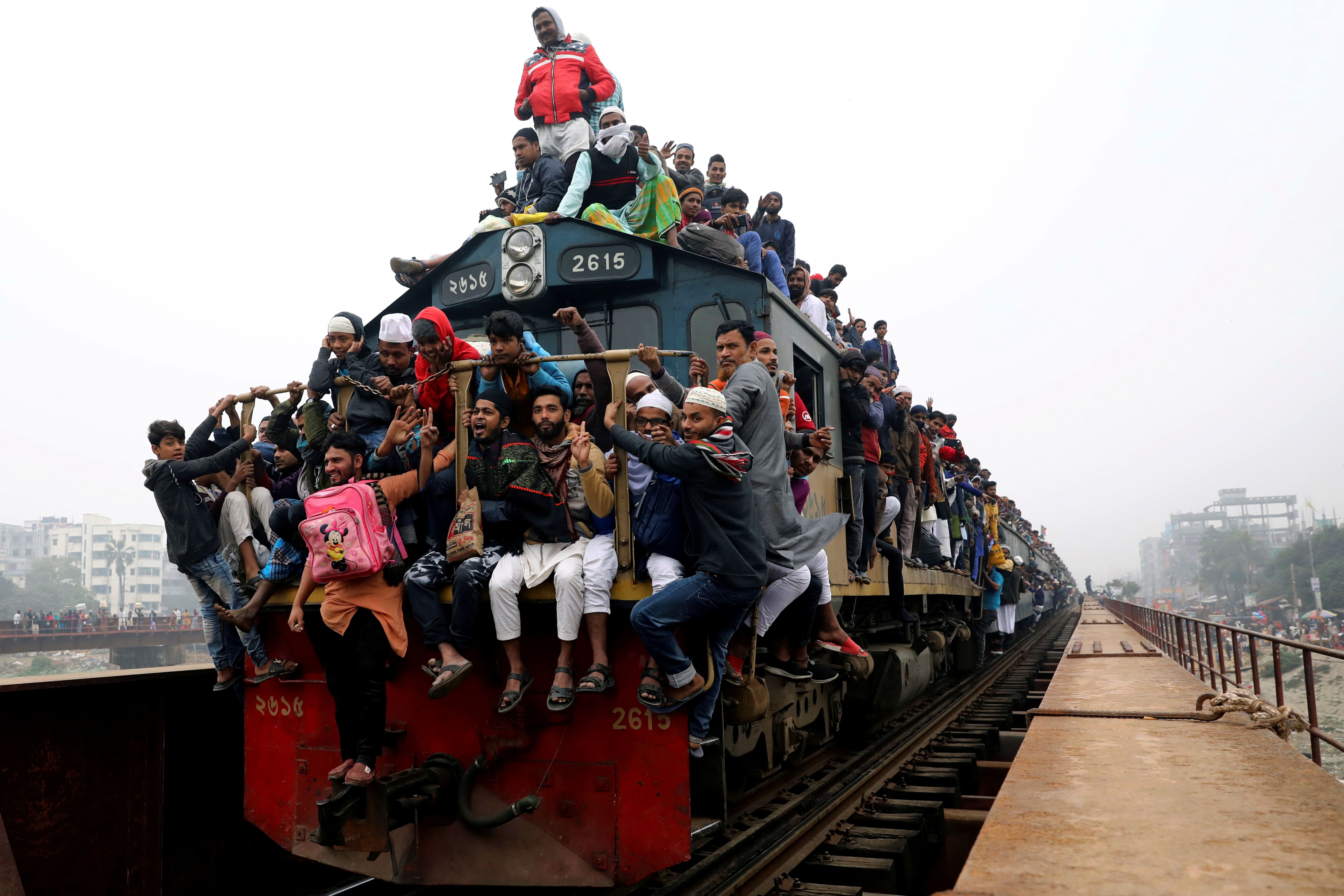 In Bangladesh, thousands of Muslims return home today on an overcrowded train after the final prayer of Bishwa Ijtema — one of the world's largest Muslim gatherings — in Tongi, on the outskirts of Dhaka.
7. "Why America needs to hear from its government"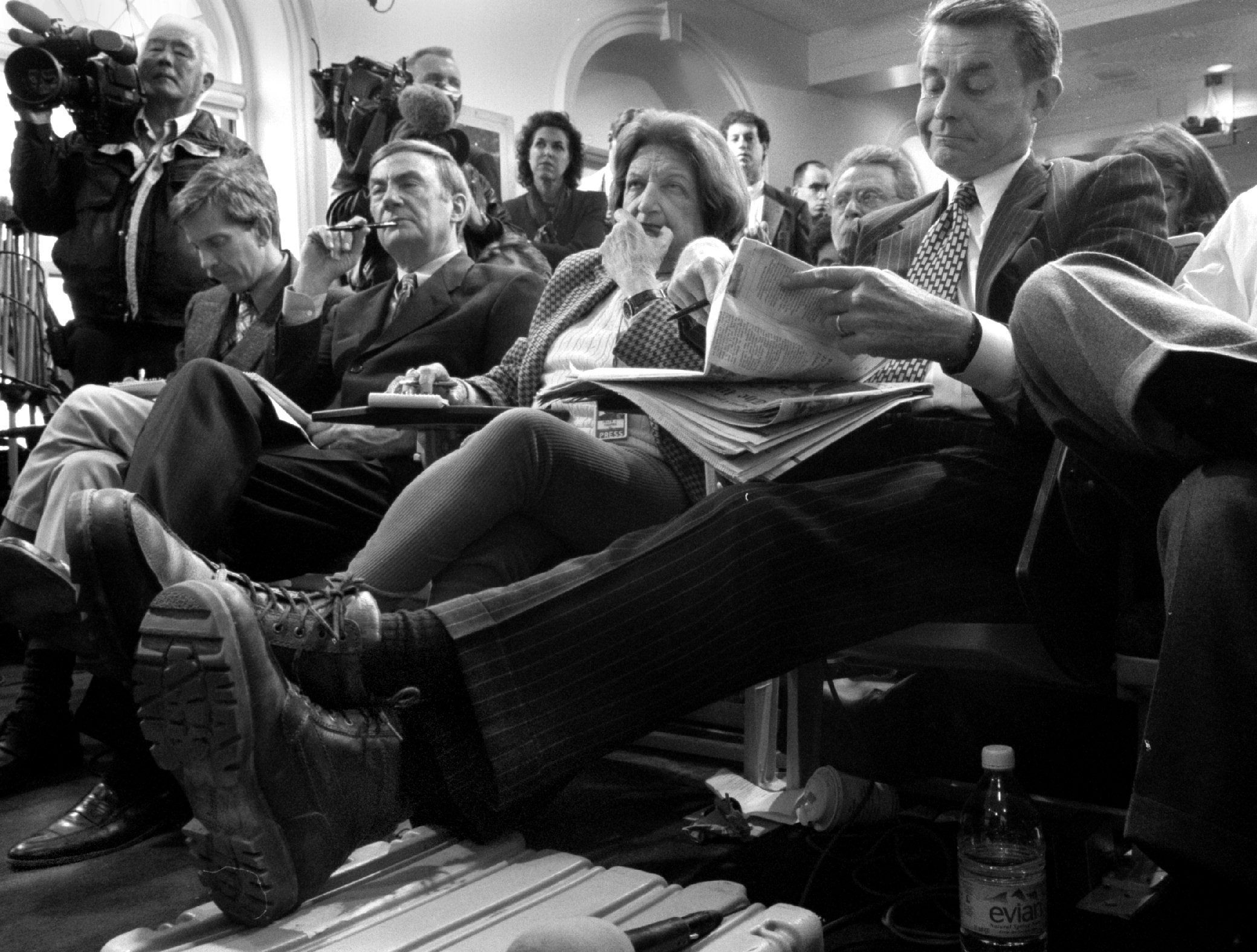 Seven former White House press secretaries — Dee Dee Myers, Mike McCurry, Joe Lockhart and Jake Siewert from the Clinton administration ... Scott McClellan from the Bush administration ... and Robert Gibbs and Jay Carney from the Obama administration — join six former State and Defense briefers for an open-letter CNN opinion piece arguing for a return to the podium:
The process of preparing for regular briefings makes the government run better. The sharing of information, known as official guidance, among government officials and agencies helps ensure that an administration speaks with one voice, telling one story, however compelling it might be.
Regular briefings also force a certain discipline on government decision making. Knowing there are briefings scheduled is a powerful incentive for administration officials to complete a policy process on time. Put another way, no presidents want their briefers to say, day after day, we haven't figured that one out yet. ...
Using the powerful podiums of the State Department, Pentagon and White House is a powerful tool for keeping our allies informed and letting our enemies know we are united in our determination to defeat them both on the battlefield and in the world of public diplomacy.
Asked for a response, White House press secretary Stephanie Grisham told me:
This is group think at its finest. The press has unprecedented access to President Trump yet they continue to complain because they can't grandstand on TV. They're not looking for information, they're looking for a moment. This President is unorthodox in everything he's done, he's rewritten the rules of politics. His press secretary and everyone else in the administration is reflective of that.
In terms of the former press secretaries — they can publicly pile on all they want. It's unfortunate, because I've always felt I was in this small club of only 29 others who really know what I deal with each day, and that was always comforting. They may not say it publicly, but they all understand why I do things differently. They know I have three roles. They know my boss has probably spoken directly to the press more than all of theirs did combined. They know the press secretary briefs in the absence of the President, and this President is never absent — a fact that should be celebrated.
Like so many trailblazers, history will look back on this Presidency with praise — until then, I'm comfortable with how I do my jobs - and my team and I are always available to the press.
8. NYC's ultra-luxury condo glut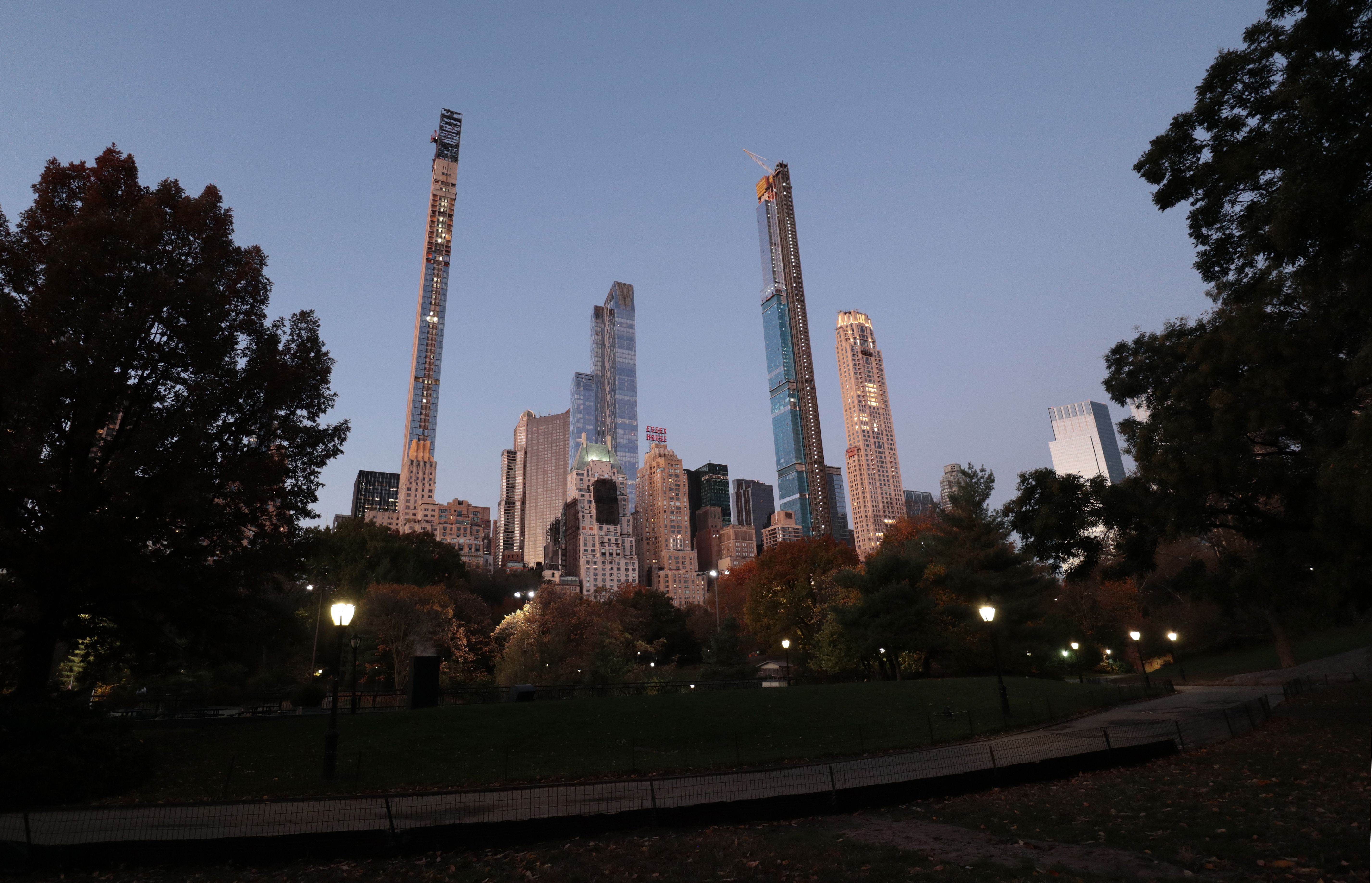 "Nearly half of new condo units in Manhattan that came to market after 2015 ... remain unsold," the N.Y. Times' Stefanos Chen reports (subscription) in a look-back at the 2010s' "rise and fall of the super-high-end condo."
That's 3,695 of 7,727 apartments — 48%.
Why it matters: "That is a staggering estimate and a humbling reversal from the start of the decade."
Context: "Developers used the 2010s to reshape the New York skyline with soaring condo towers — many of which will struggle to sell units well into the next decade," the Times reports.
"But what began as a period of exuberance for investors ended with a dwindling pool of high-end buyers willing to pay record prices."
"Apartments are still selling, especially in the resale market, but often at marked down prices."