May 09, 2022
Good Monday morning. Smart Brevity™ count: 1,194 words ... 4½ mins. Edited by Zachary Basu.
1 big thing: Grasping 1 million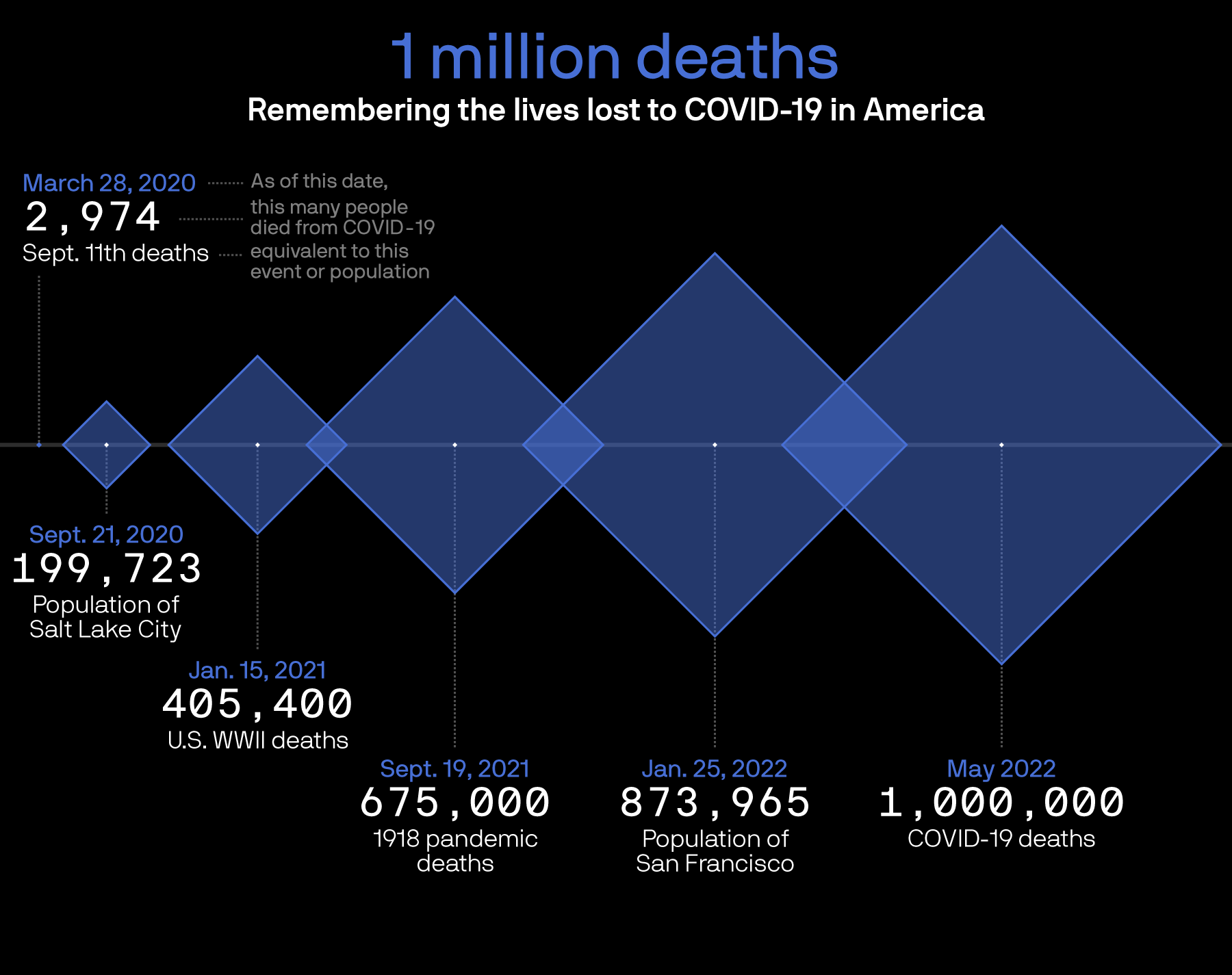 This week, the U.S. will likely reach the once unthinkable milestone of 1 million deaths from COVID-19.
The actual number of lives lost is likely much higher. But the official tally is a reminder of how much the pandemic has dwarfed even the grimmest forecasts, Axios' Tina Reed writes.
America is averaging around 300 deaths a day — down from highs that once exceeded 3,000 a day.
The Biden administration is warning the U.S. could see 100 million COVID infections — and a big wave of deaths — this fall and winter, driven by new omicron subvariants, The Washington Post reports.
👀 The geniuses of Axios Visuals — including Jacque Schrag, Jared Whalen and Kavya Beheraj — have spent months working on an immersive graphic to help us grasp the enormity of 1 million deaths.
They also show us how we got here.
Explore the graphic ... worthy of your time.
2. Fears for same-sex marriage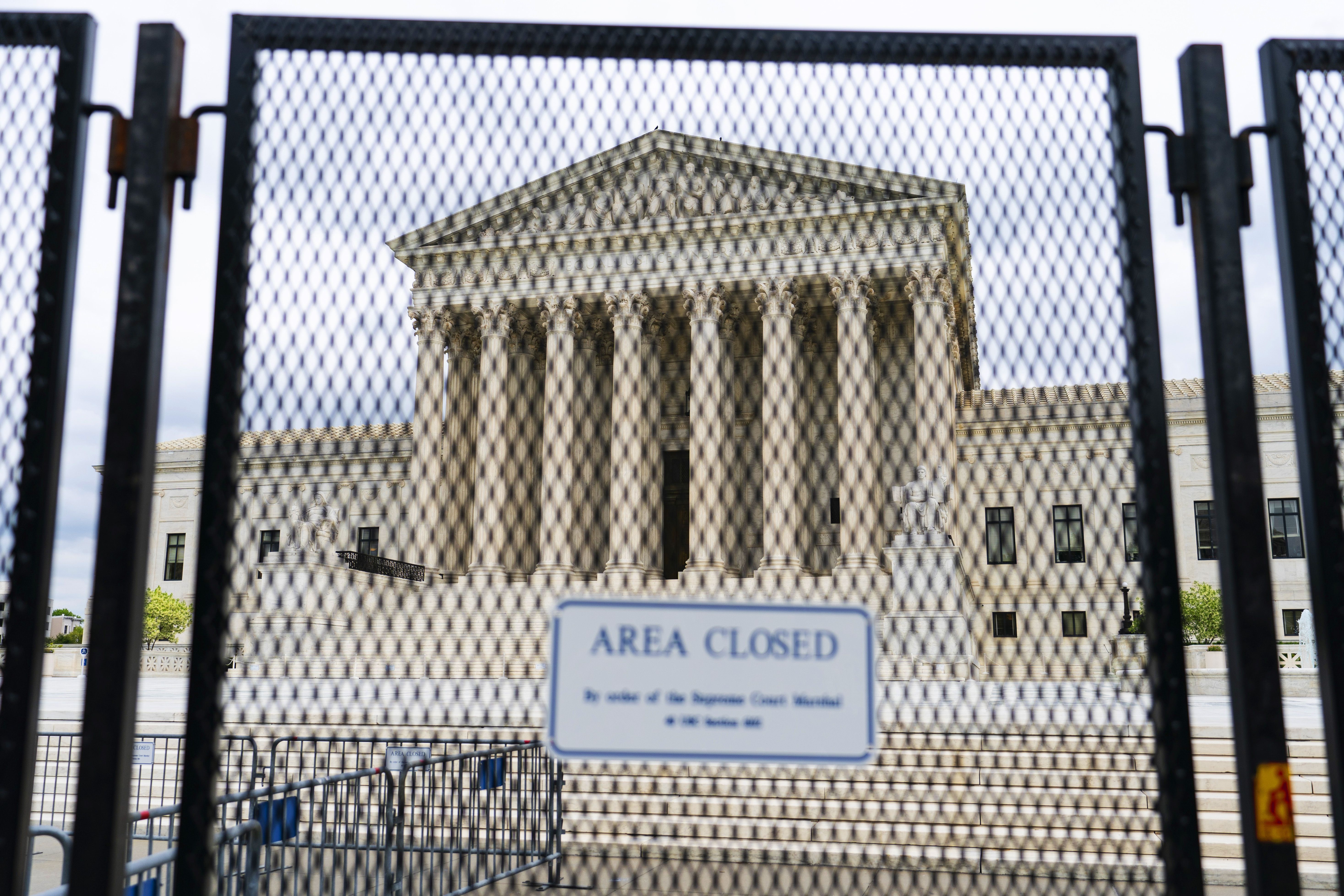 The reasoning in Justice Samuel Alito's draft opinion overturning Roe v. Wade "has alarmed supporters of gay rights, who say they fear that the final opinion, if it resembles the draft, could imperil hard-won victories," the N.Y. Times' Adam Liptak reports (subscription).
Why it matters: Michael C. Dorf, a Cornell law professor, said the draft "signals that the five most conservative justices are willing to court controversy on matters they care about."
Alito's draft says: "Nothing in this opinion should be understood to cast doubt on precedents that do not concern abortion."
But the opinion says "a right to abortion cannot be found in the Constitution or inferred from its provisions," The Times notes.
"The same could be said, using the draft opinion's general reasoning, for contraception, gay intimacy and same-sex marriage, rights established by three Supreme Court decisions that were discussed at some length in the argument in December."
3. 🇷🇺 Putin defiant
Delivering a major speech in Moscow's Red Square today, Vladimir Putin drew a direct parallel between his invasion of Ukraine and the Soviet Union's defeat of Nazi Germany 77 years ago.
"You are fighting for the Motherland, for its future," Putin told Russia's armed forces.
"So that no one forgets the lessons of the Second World War. So that there is no place in the world for executioners, punishers and Nazis."
Why it matters: Putin didn't use his Victory Day speech to officially declare war on Ukraine or fully mobilize Russia's reservists, as some Western officials feared he would.
Instead, he turned his ire and propaganda on the U.S., NATO and the "Nazis" they support in Kyiv — claiming that a clash was "inevitable" and that Russia moved preemptively against Ukraine to defend itself.
Putin also took the rare step of recognizing the casualties his troops have suffered in Ukraine: "We bow our heads before our comrades-in-arms, who died the death of the brave in a righteous battle — for Russia."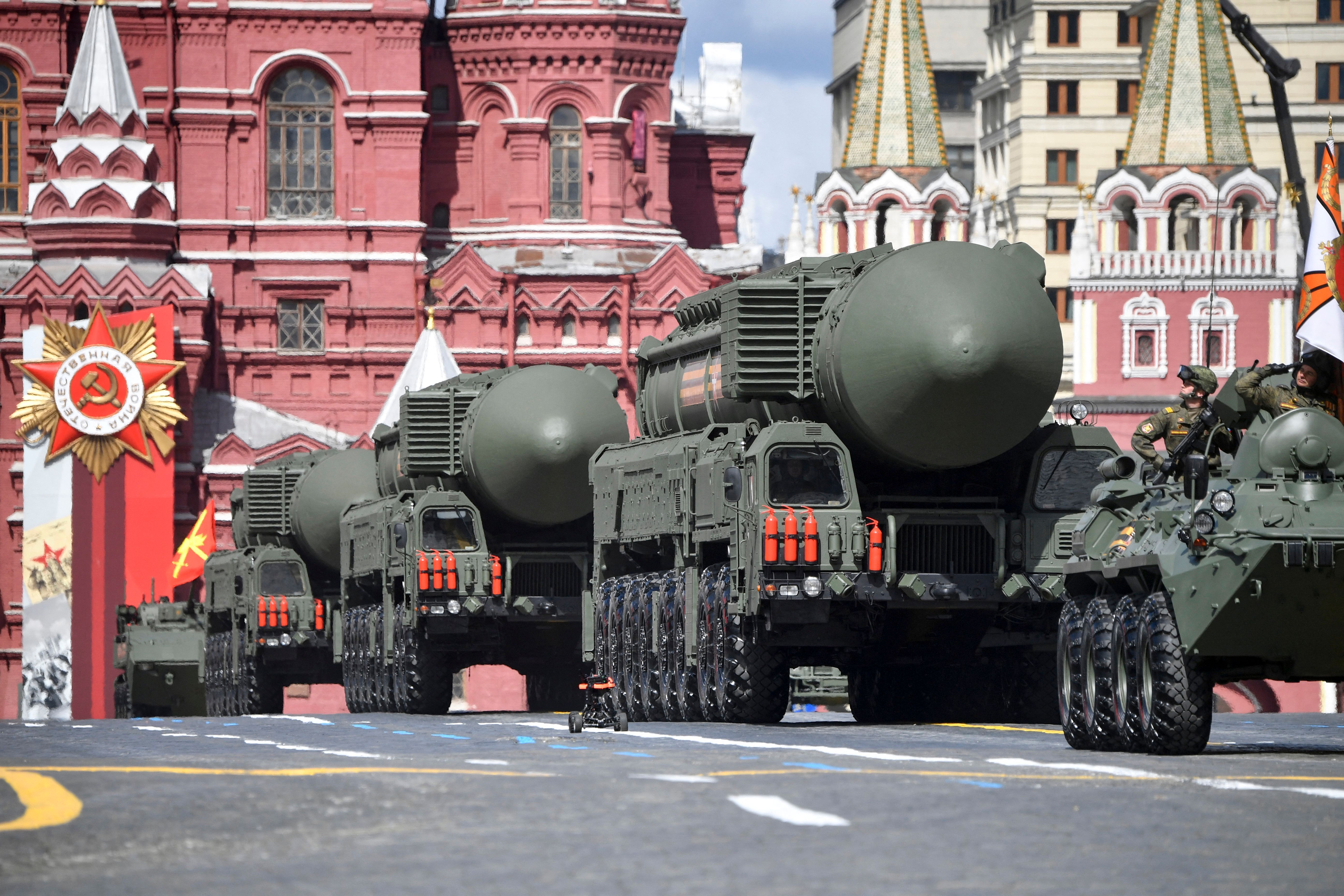 Ukraine President Volodymyr Zelensky used his own Victory Day speech to accuse Putin of "repeating the horrific crimes of Hitler's regime today" — and to declare that "sooner or later, we will win."
"This is not a war of two armies. This is a war of two worldviews," Zelensky said as he walked the streets of Kyiv.
4. 📷 1,000 words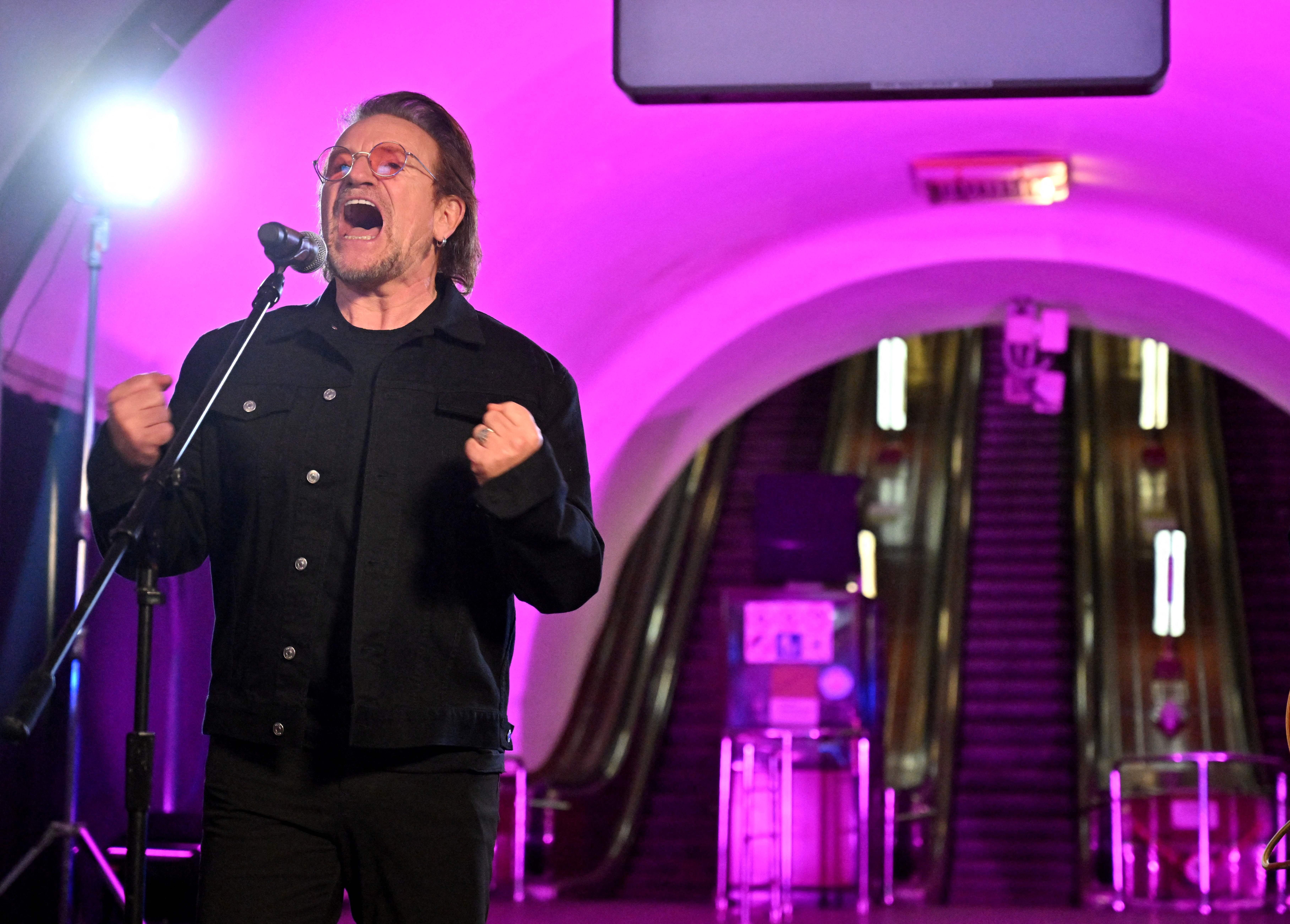 Bono and The Edge, at the invitation of President Volodymyr Zelensky, perform a "Freedom " concert yesterday in a Kyiv subway station that's being used as a bomb shelter.
5. 🎢 Cheat sheet for tech downturn
A lasting market downturn is unlikely to knock the tech industry from its perch at the top of American business, but it would profoundly reshape the sector, Axios managing editor Scott Rosenberg writes.
The big companies will be just fine, thanks to enormous financial cushions. In past recessions, tech giants have continued to invest in fundamental technology advances.
Smaller companies with business plans that involve burning venture capital to seize market share will scramble.
With the IPO window — the opportunity to sell stock to the public — closed and venture investors shutting their checkbooks, a recession would be brutal on companies without a lot of revenue.
In a recession:
The appeal of frothy investment fads — meme stocks, NFTs and flavor-of-the-week startup ideas — would likely fade.
Big firms typically go on buying sprees. But the current antitrust climate could put a damper on that.
Lots of companies will rewrite their plans around business-to-business concepts, which often promise a steadier income than consumer-aimed efforts.
Underemployed engineers will pursue more passion projects.
Everyone will be keeping their eyes peeled for the next platform: New platforms have emerged during recessions in the past.
6. 🐦 Leaked: Musk's Twitter goals
Elon Musk envisions Twitter more than quadrupling its revenue and user base by 2028, Axios' Ina Fried writes from a New York Times report of a leaked pitch deck.
Why it matters: The documents show Musk imagines himself able to produce financial growth unlike any that Twitter has ever seen.
Here are Musk's targets, per The Times:
Boost annual revenue to $26.4 billion by 2028, compared to $5 billion last year.
Get to nearly 1 billion users. Musk's goal is 600 million users by 2025, up from 217 million last year, and 931 million by 2028.
Cut the percentage of revenue from ads to 50% (Ads were about 90% of revenue in 2020).
Boost paid subscriptions, including growing Twitter Blue (currently $3 per month) to 69 million paying users by 2025 and 159 million by 2028.
Read the NYT story (subscription).
7. Pandemic jobs recovery, by industry
Total U.S. jobs aren't back to pre-pandemic levels — but some sectors are already bigger than in February 2020, Emily Peck writes for Axios Markets.
Leisure and hospitality is still down 8.5% from its pre-pandemic level.
8. 🟩 Spoiler alert: Wordle swaps today's word
⚠️ This item contains a Wordle spoiler for players who are served an old version of today's puzzle, which was replaced for most users.
The New York Times swapped out today's Wordle word after discovering last week that the five-letter answer relates to Roe v. Wade. But the original word was serving for some users.
In "A Note About Today's Wordle Game," The Times — which bought Wordle from creator Josh Wardle in January — explains: "[W]e take our role seriously as a place to entertain and escape, and we want Wordle to remain distinct from the news."
"But because of the current Wordle technology, it can be difficult to change words that have already been loaded into the game. When we discovered last week that this particular word would be featured today, we switched it for as many solvers as possible."
"You won't receive the outdated version if you have refreshed your browser window. But we know that some people won't do that and, as a result, will be asked to solve the outdated puzzle."
🧠 The Times bought Wordle for a "price in the low-seven figures."
The company reported last week that Wordle has brought "tens of millions of new users to The Times."
📬 Invite your friends to sign up here to get their daily essentials — Axios AM, PM and Finish Line.