Axios AM
December 20, 2021
Happy Monday before Christmas. Smart Brevity™ count: 1,185 words ... 4½ minutes. Edited by Justin Green.
1 big thing: Manchin's next move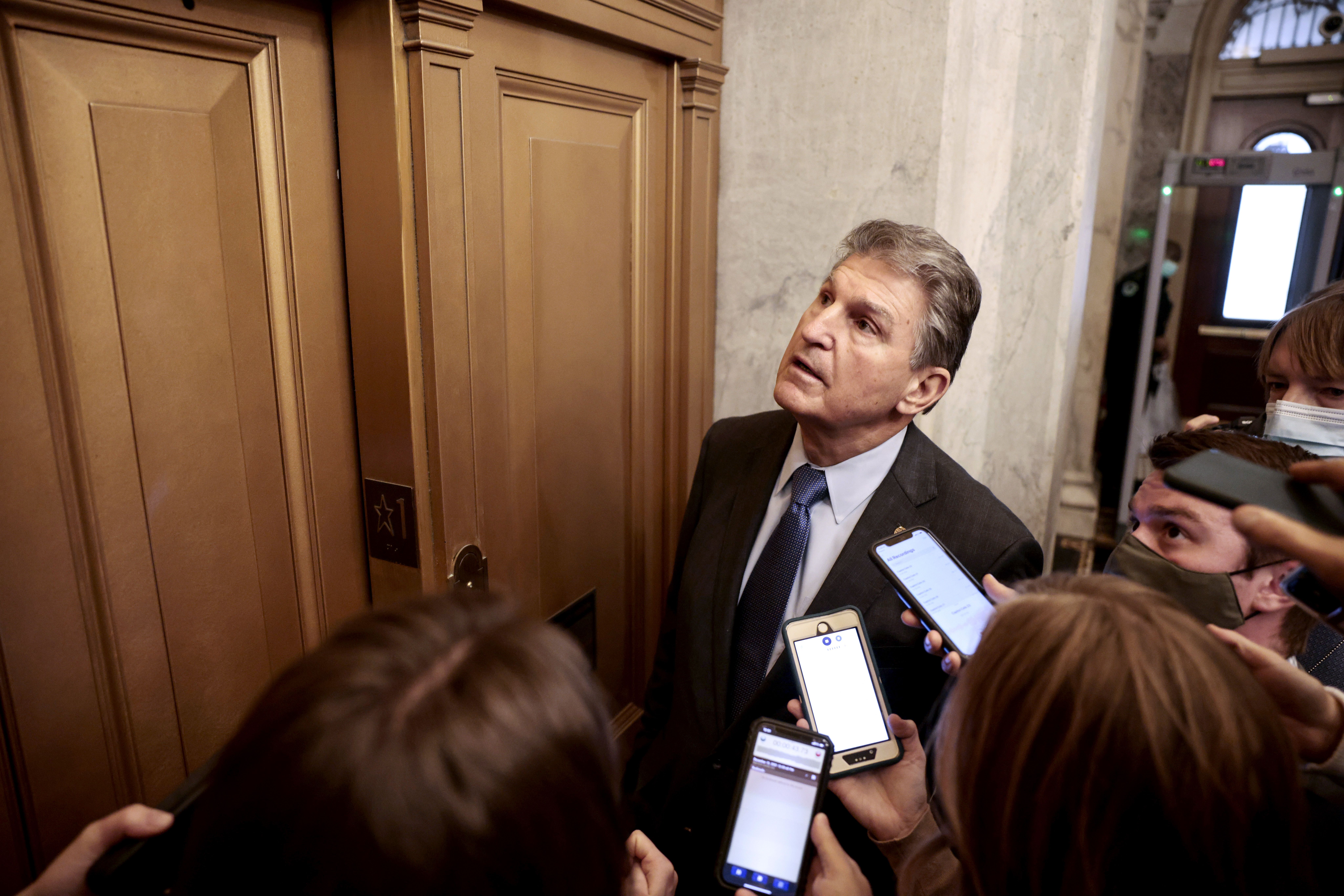 If Sen. Joe Manchin bolts the Democratic Party, he'd be more likely to switch to independent — and caucus with the Democrats — than become a Republican, people close to him tell Axios.
Anger at Manchin coursed throughout the party yesterday, and some Democrats with races next year pivoted from attacking GOP rivals to going after Manchin.
Why it matters: Manchin's surprise body blow to President Biden's Build Back Better agenda set off new speculation among Democrats — including in the White House — that he may leave the party next year, Axios' Hans Nichols and Alayna Treene report.
The timing and venue for Manchin's declaration: "I can't get there. This is a no" — on "Fox News Sunday," days before Christmas — looked like a middle finger to Democrats.
The White House was caught off guard and responded with an angry statement.
Manchin has consistently denied any interest in leaving the party, telling reporters in October: "I can't control rumors, and it's bull**** ... capital."
The big picture: Progressives were worried all year that they would whittle down their spending ambitions to bring Manchin aboard, only to have him pull the rug out once the negotiations got real.
They were right. As soon as President Biden signed the infrastructure bill last month, they lost all leverage.
What we're watching: Many Democrats told Axios yesterday that they don't believe Build Back Better is truly dead — that it's a matter of figuring out what can actually pass in 2022.
Some lawmakers believe the path is one touted by Rep. Suzan DelBene (D-Wash.), chair of the House's centrist New Democrat Coalition. She's proposing fewer programs that last a longer time.
2. ⚡ Breaking: Schumer vows to "get something done" on Biden plan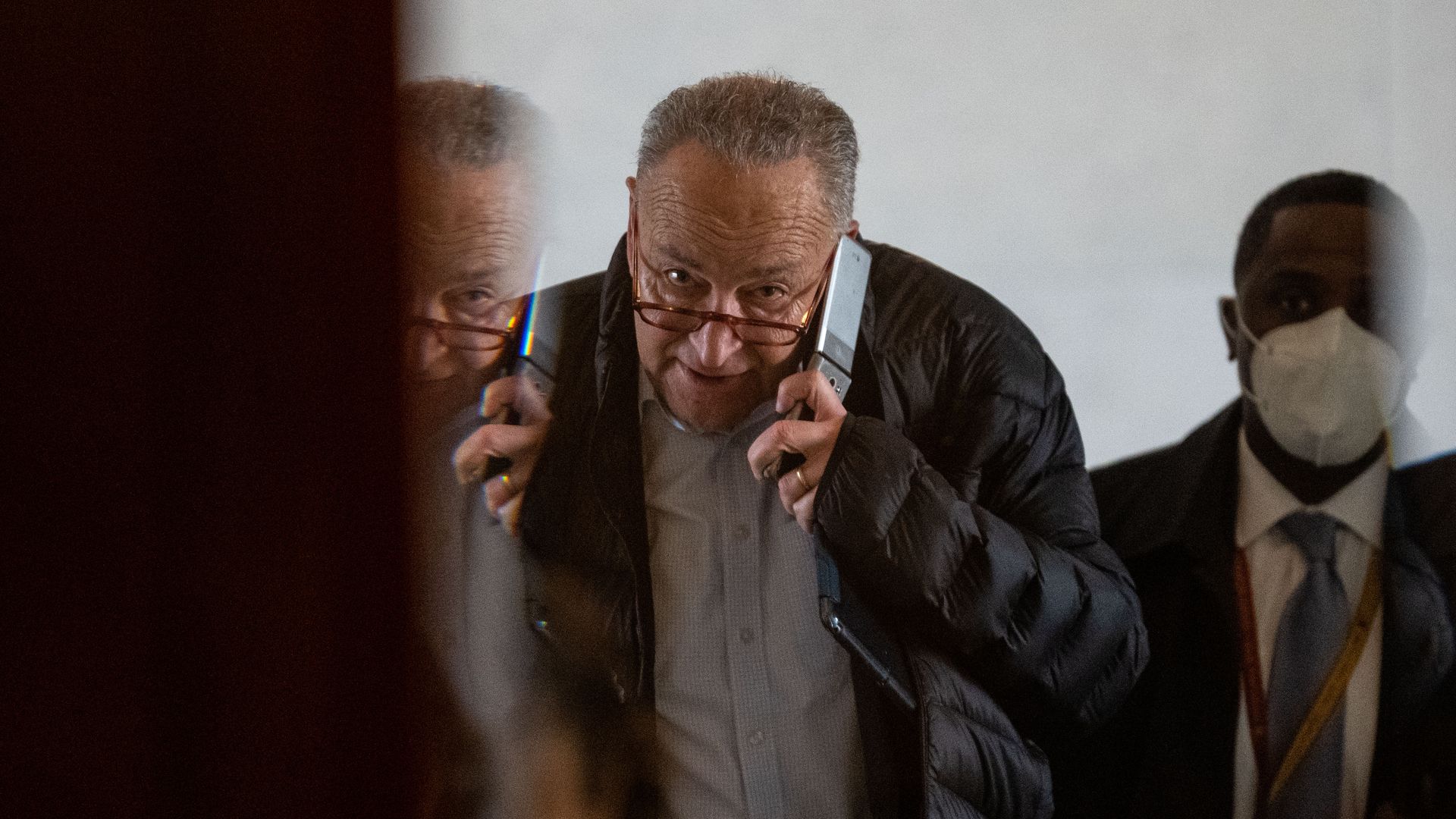 Despite Sen. Joe Manchin's desertion, Senate Majority Leader Chuck Schumer tells colleagues in a letter this morning that he plans a vote on a "revised version" Build Back Better early next year, and "we will keep voting on it until we get something done."
Schumer said he wants every senator to have "the opportunity to make their position known on the Senate floor, not just on television."
Why it matters: Schumer's letter gives Democrats, who control the executive and legislative branches, a path toward restoring momentum as the midterm year starts, rather than opening with an empty plate.
Schumer also said the Senate will consider voting rights legislation in January — "as early as the first week back."
Between the lines: Those plans put Manchin on the spot twice, Axios managing editor Margaret Talev notes.
3. COVID's cancel culture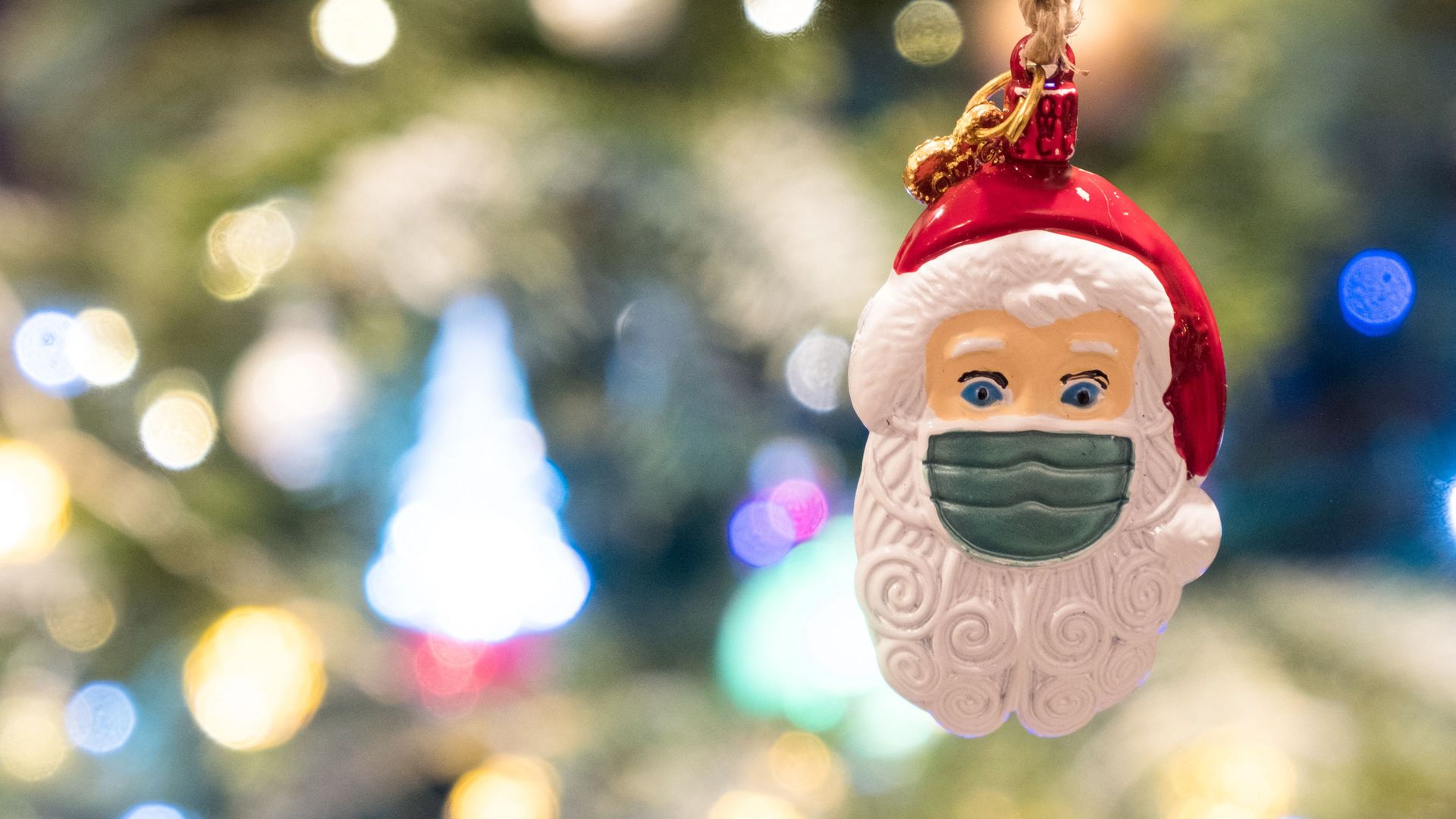 Americans are sick of COVID and don't want another round of cancellations. But they're happening anyway, Axios health care editor Tina Reed writes.
Why it matters: Omicron is spreading so fast it's forcing officials' hands, scrambling holiday plans.
Rapid tests can be hard to find, causing some to rethink holiday gatherings, The Washington Post reports.
Many pharmacy shelves were empty of tests. The CVS website says BinaxNOW, a common antigen self-test, is "Out of stock online."
Catch up quick:
🗳️ Sens. Elizabeth Warren of Massachusetts and Cory Booker of New Jersey have breakthrough cases of COVID.
In tweets yesterday, both Dems said they're fully vaccinated with two doses and a booster, and their symptoms are mild. They encouraged others to get the trio of shots if eligible. Go deeper.
🎂 Anthony Fauci, who turns 81 on Christmas Eve, told Jonathan Karl on ABC's "This Week" he plans to stay in his job — which he has held for 37 years — until COVID is under control:
Absolutely, Jon. There's no doubt about it. ... It's kind of like we're halfway through World War II, and you decide: "Well, I think I've had enough of this. I'm walking away." You can't do that. You've got to finish it — and we're going to finish this and get back to normal.
🏀 The NBA postponed five more games over the weekend, after the NHL and NFL rescheduled several games for COVID reasons. Go deeper.
4. Charted: COVID v. flu
While the seasonal flu can be life-threatening, COVID has taken many more lives in the U.S. over the past two years, Axios data visualization editor Danielle Alberti reports.
Reality check: Experts warn about this winter's dual threat from COVID and flu.
This year's flu shot appears poorly matched to flu strains circulating this season.
5. 📈 3 hinges for business in '22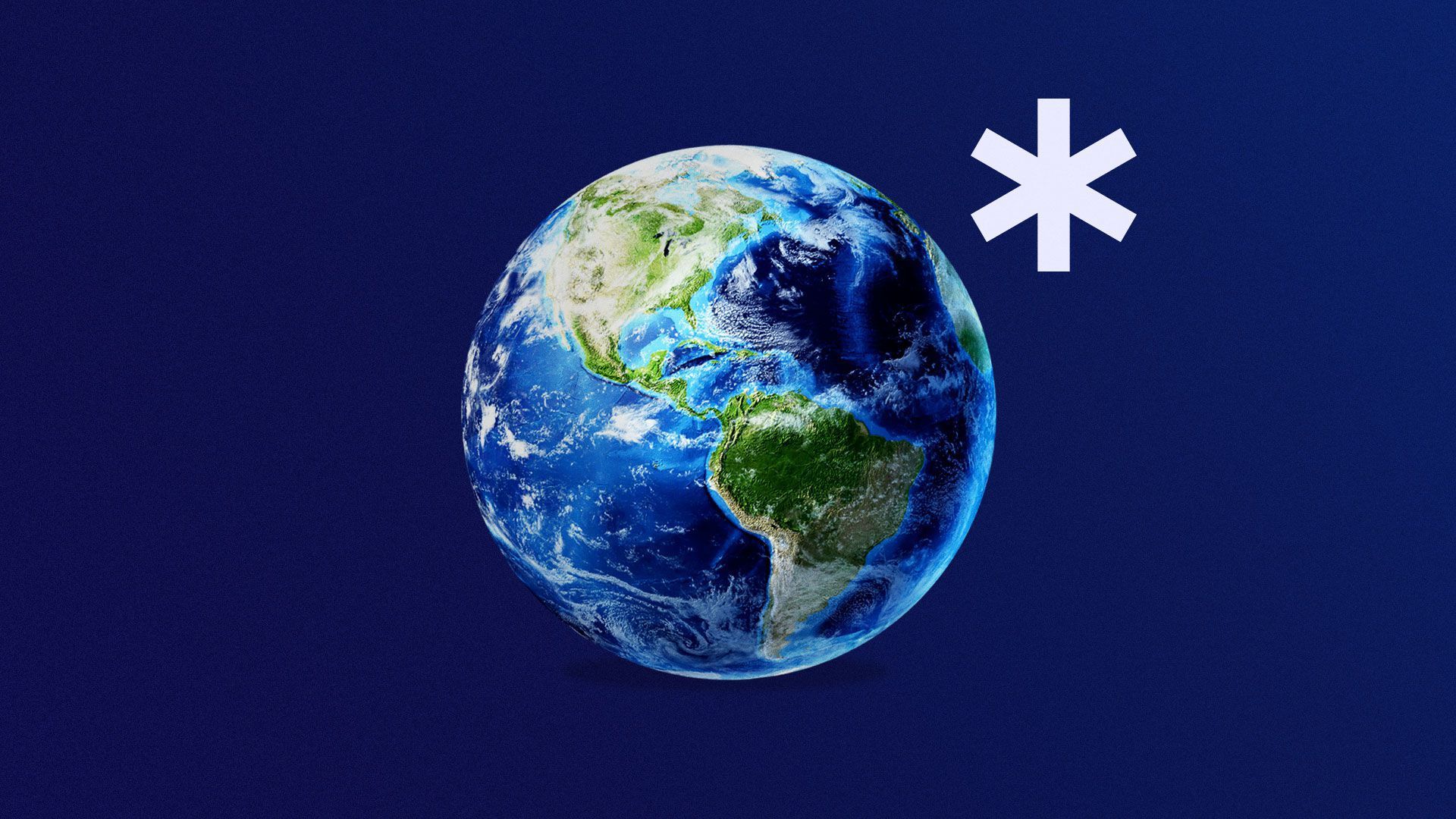 2022 outlook commentary from JPMorgan, Bank of America, BlackRock and Morgan Stanley has consensus on three themes, Hope King writes for Axios Markets:
Inflation: "CPI inflation ... should ease on average in 2022 as oil prices recede, supply chain difficulties diminish and government aid to low- and middle-income households dries up," the J.P. Morgan Asset Management team writes.
Corporate spending: Capital expenditures are set for a further comeback. As more consumer spending shifts to services, businesses will get a breather and re-stock inventories, says J.P. Morgan. 
Pandemic's path: COVID will continue to dictate uneven and unequal recovery. Emerging markets remain more vulnerable to economic shocks, Bank of America's chief investment office team writes.
6. Drones drive mailbox makeover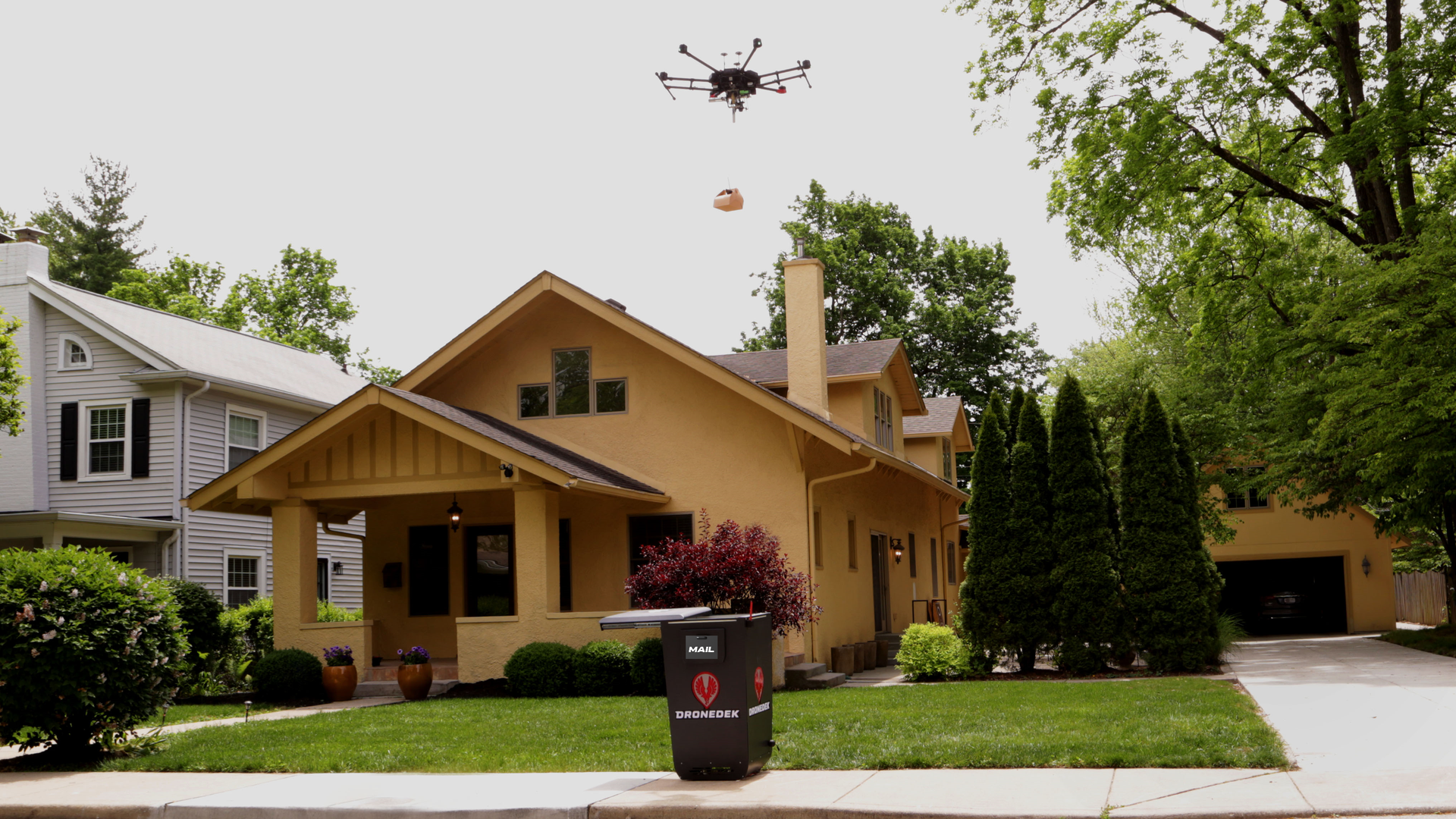 Your post-mounted mailbox could one day be replaced by a temperature-controlled smart box capable of receiving medicine, groceries and parcels by drone, Axios' Joann Muller writes.
Why it matters: After the novelty of drone delivery wears off, people aren't going to run out of their homes to greet the whirring machines. Instead, they'll expect deliveries that are automated and secure.
What's happening: An Indiana company, Dronedek, has developed a patented, sensor-equipped receptacle it hopes will one day be as ubiquitous as today's letterbox.
It's about 4 feet tall and 2 feet square, with a lid that automatically opens when the drone arrives to drop off — or retrieve — a package.
The secure door is heated and motorized for easy access, and there's a cushioned landing pad inside to prevent package damage.
There's even a slot for traditional mail.
What's next: The units currently cost $3,000 apiece. Dronedek's goal is to reduce that to about $1,000. The company intends to give them free to early adopters, then charge a $15 monthly subscription.
7. 🎞️ Spidey has third best opening ever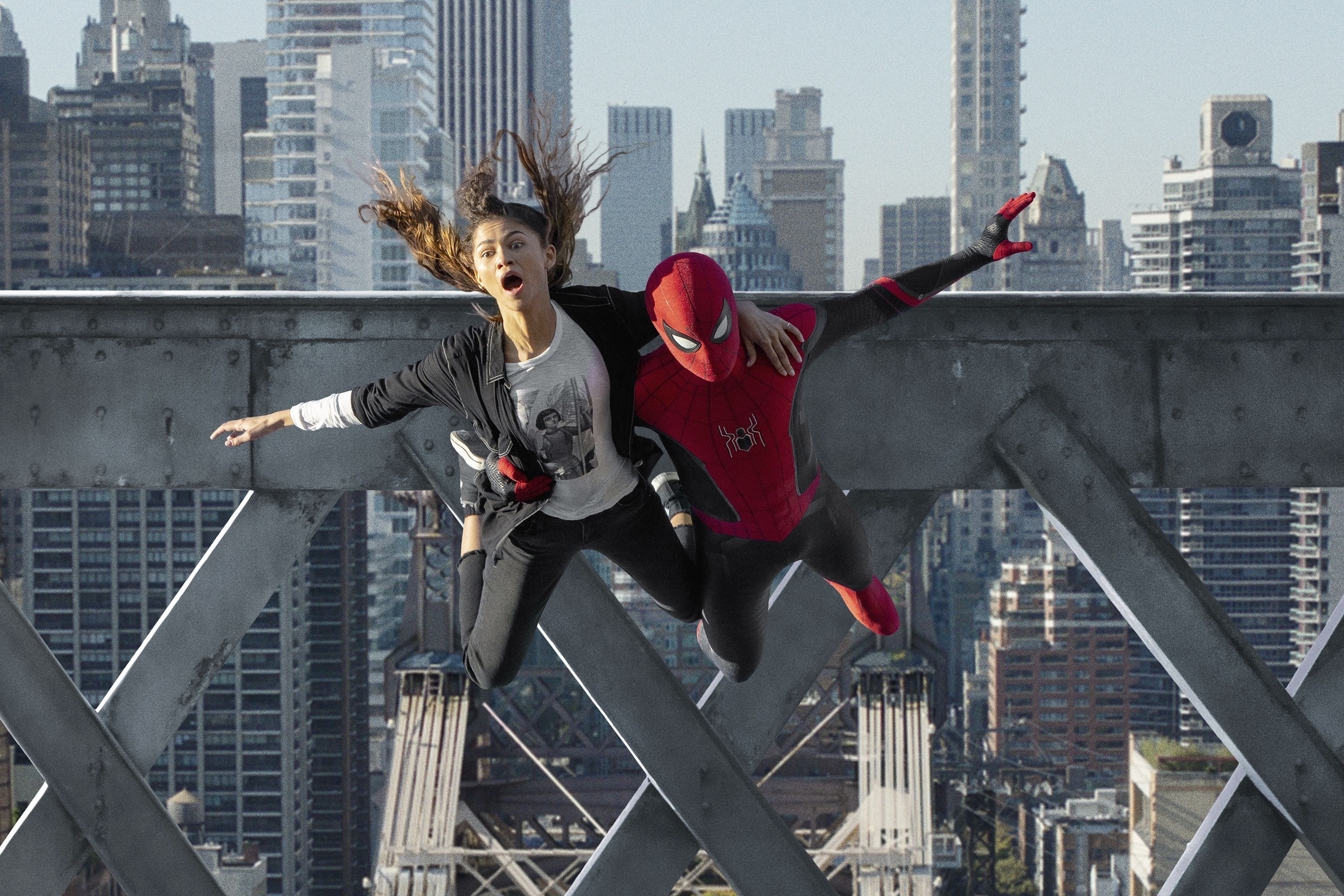 "Spider-Man: No Way Home" is easily the biggest hit of the pandemic era, bringing in $253 million in its North American debut over the weekend, Axios Media Trends author Sara Fischer writes.
The movie is the third-highest-grossing North American box office opener in history, behind 2019's "Avengers: Endgame" ($357 million) and 2018's "Avengers: Infinity War" ($258 million).
Why it matters: The success suggests moviegoers will dismiss COVID for the right film.
The intrigue: Sony, which released Spider-Man, is one of the only standalone movie studios left that doesn't have its own streaming service. That's why Spider-Man had a traditional theatrical release.
8. 📷 Parting shot: 1 hopeful thing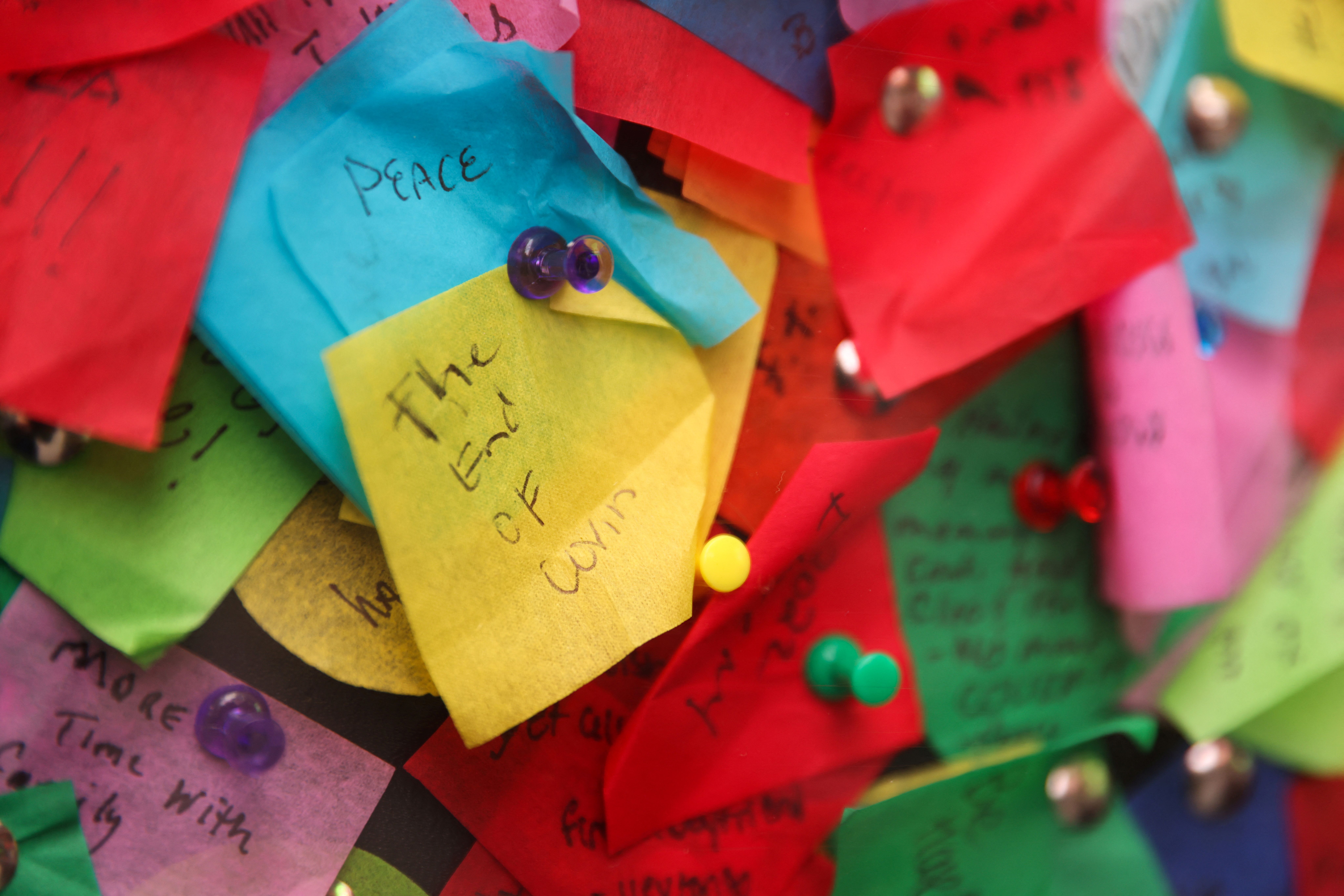 These wishes have been written on confetti to be dropped in Times Square on New Year's Eve.
New York Mayor Bill de Blasio said yesterday a decision will be made this week on whether the event will be held.
📬 Was this email forwarded to you? Sign up here for your own personal copy of Axios AM and Axios PM.