Axios AM
December 11, 2020
☕ Happy Friday! It's 40 days and nights until Inauguration Day.
Today's Smart Brevity™ count: 1,169 words ... 4½ minutes
🚨Attorney General Bill Barr has known about at least two Justice Department investigations of Hunter Biden since at least spring, and worked to keep it quiet during the campaign, The Wall Street Journal reports (subscription).
Barr resisted pressure from congressional Republicans for information about what The Journal calls "an international financial investigation ... going on for at least a year," with probes based in Delaware and Manhattan.
Neither implicates President-elect Biden, The Journal reports.
1 big thing: Jumping the line for a vaccine will be pretty easy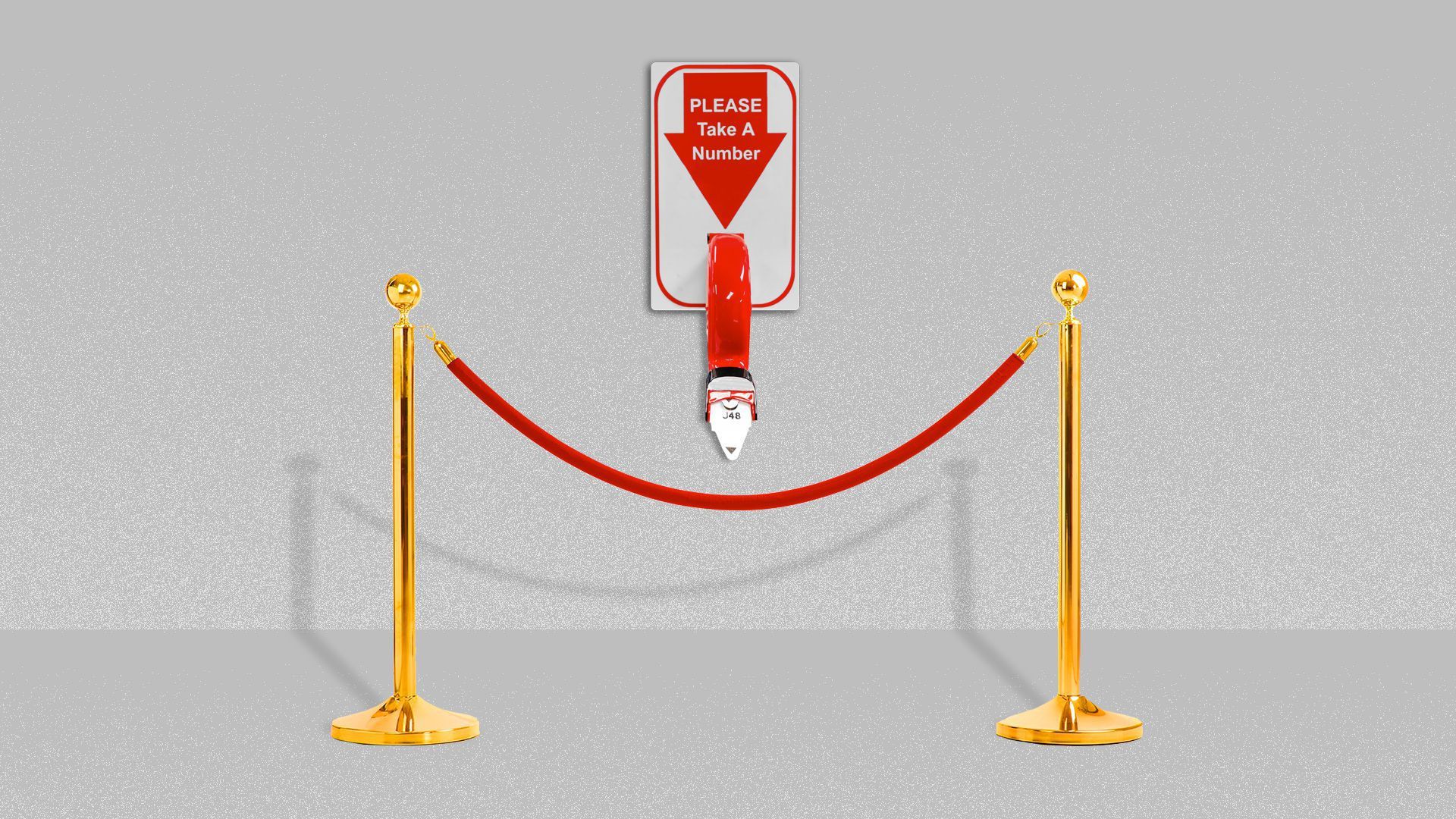 After the first round of COVID vaccines is administered, state and local officials likely won't be able to ensure that the rest of the process puts high-risk people first, Caitlin Owens writes.
Why it matters: Experts have spent months debating a complex prioritization system. But the actual process will rely heavily on the honor system.
It'll be relatively easy to ensure that the highest-priority groups — health care workers and nursing-home residents — are the ones who actually receive the first vaccine doses: Hospitals and long-term care facilities can just go through their staff and resident rosters to figure out who should be offered a vaccine.
But after that, enforcement gets harder. Experts have said the next round of doses should be focused on people who are most at risk to catch or spread the virus, or for serious illness. That would include many service workers and people with underlying health conditions.
"[Y]ou'll get to the point where there's a lot of providers and distribution points," said Josh Michaud, associate director of global health policy at the Kaiser Family Foundation. "[I]t's going to be harder and harder to ensure you adhere strictly to these priority groups. I'm sure there will be a point where we see line-jumping."
Given the vaccine skepticism in the U.S., some experts said they'd be thrilled if line-skipping ends up being our biggest problem.
2. Exclusive: Inside UPS/FedEx vaccine plan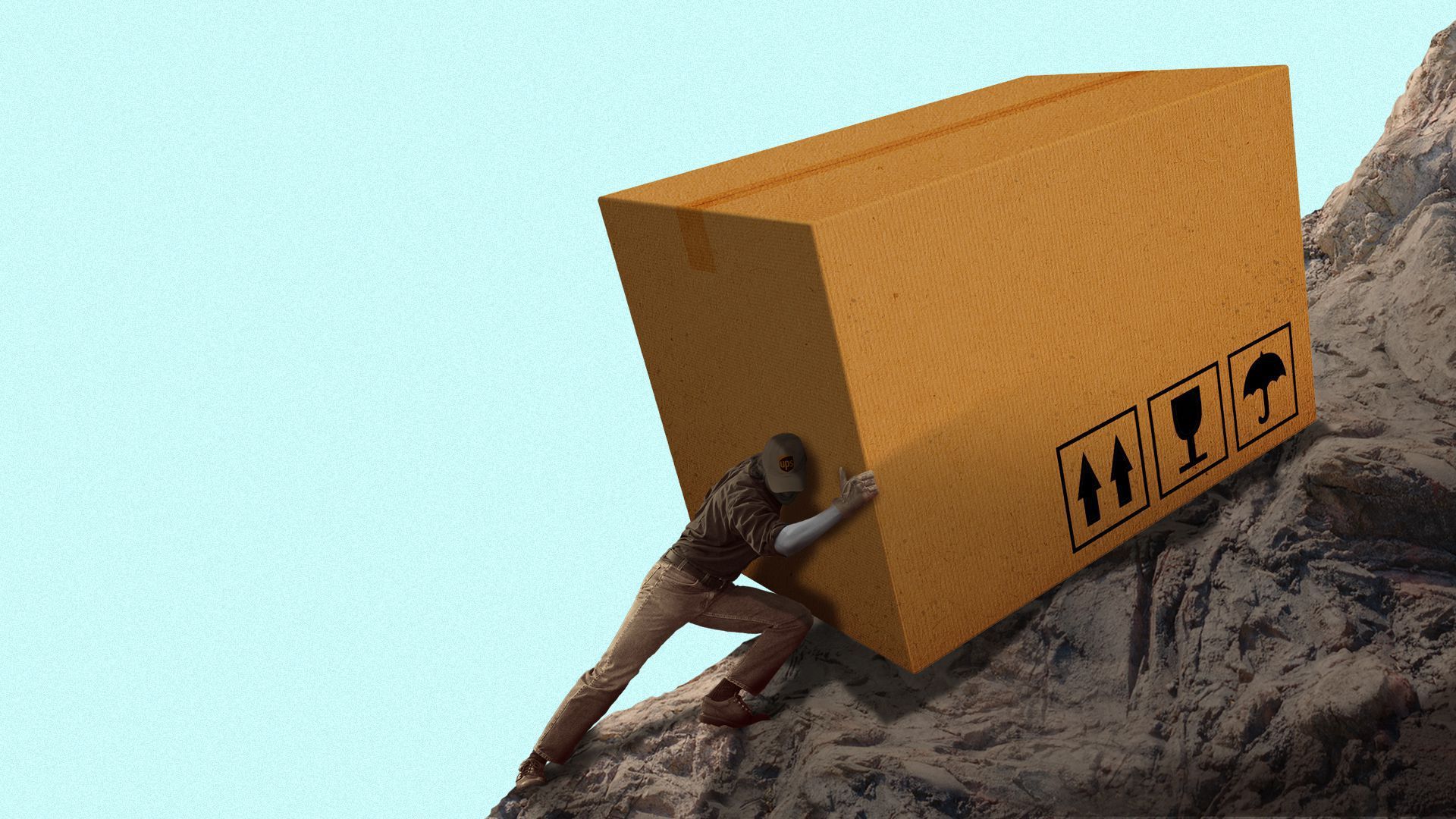 Delivery companies are facing two heavy lifts at once this year: unprecedented demand for holiday shipping + complex logistics for coronavirus vaccine distribution, transportation correspondent Joann Muller writes from Detroit.
FedEx's regional president of the Americas, Richard W. Smith, tells Axios via email that delivering the vaccine is "among the most important work in the history of our company."
So far, on-time deliveries are running well ahead of last year's snowy holiday season, per ShipMatrix.
For the two weeks of Nov. 22 through Dec. 5, including Thanksgiving and Cyber Monday, UPS achieved 96% on-time delivery, FedEx was at 95% and the Postal Service was at roughly 93%.
UPS imposed shipping limits on big retailers like Macy's and Gap to prevent them from overloading the network.
What's next: It all gets more complicated as soon as vaccines are ready for shipping. Through Operation Warp Speed, UPS is providing logistics support for eight of the 10 leading vaccines currently in clinical trials.
UPS added new technology like proprietary sensor tags that track and monitor the status — including temperature — of every package in its network.
UPS will deliver vaccines in the eastern half of the U.S. and FedEx will handle the West.
UPS created a vast "freezer farm" for -80°C storage at its logistics hub in Louisville, where it will also produce more than 24,000 pounds of dry ice per day.
Each day, UPS will deliver a 40-pound box of dry ice to all Pfizer dosing sites that lack their own freezer capacity.
3. Disney's plan for streaming domination
Disney unveiled its most ambitious content push in its 97-year history, announcing more than 100 new projects, most of which will be available on its streaming service Disney+, Axios Media Trends author Sara Fischer writes.
In just over a year, Disney has gobbled up 86.8 million subscribers, making it nearly half the size (45%) of Netflix, which launched its streaming service over a decade ago.
In a four-hour investor presentation, Disney unveiled plans for 10 new Marvel and Star Wars series, as well as 15 new Disney live action, Disney animation and Pixar features to be released on Disney+.
Disney also announced a slew of new content for Hulu, including a new show with the Kardashians in late 2021. 
Disney's strategy contrasts starkly with rival HBO Max. HBO's parent company, AT&T, said last week it would make all 2021 Warner Bros. films available on HBO Max at the same time that the films debut in theaters.
Disney, which owns 40% of the domestic box office, can't afford such a bold release strategy. But CEO Bob Chapek said it would try putting one film, "Raya and the Last Dragon," on Disney+ with a "premier access fee" in conjunction with theaters as an experiment in March. 
4. "The Biden-Harris partnership sends a powerful message"
In a long tradition, the new president is TIME's Person of the Year. Reflecting the year and our times, a vice president is included this year for the first time.
TIME editor in chief and CEO Edward Felsenthal writes: "For changing the American story, for showing that the forces of empathy are greater than the furies of division, for sharing a vision of healing in a grieving world, Joe Biden and Kamala Harris are TIME's 2020 Person of the Year."
The four finalists were revealed on yesterday's "Today" show: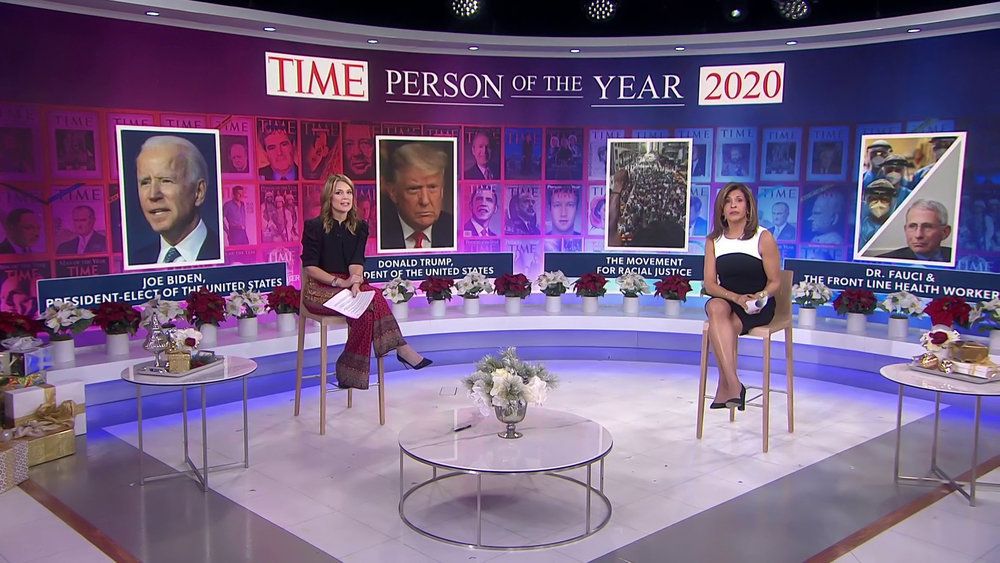 Go deeper: The story behind the cover.
5. The problem with the "monopoly" argument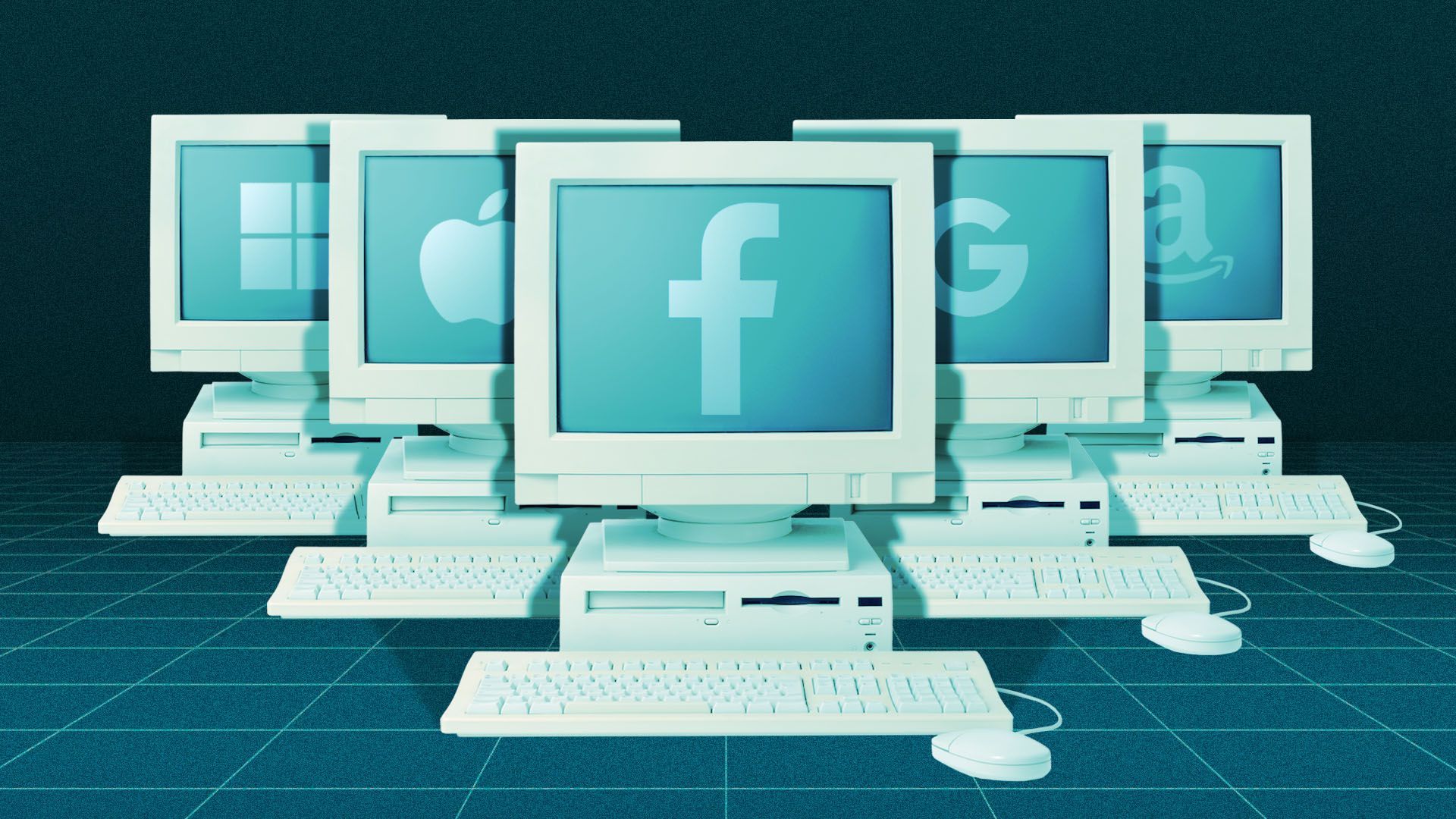 Facing multiple tech giants rather than a single behemoth, regulators will have a tough time making a "monopoly" charge stick to companies that are busy competing with one another, managing editor Scott Rosenberg writes from the Bay Area.
This week's double-whammy antitrust suits against Facebook by the FTC and a coalition of states come on the heels of a Justice Department suit against Google.
In previous cycles of antitrust enforcement — against Microsoft, IBM and others — one colossus seemed to control the entire industry's air supply.
Today, Facebook, Google, Amazon, Apple and Microsoft are all remarkably powerful, and each arguably holds some kind of monopoly power.
The bottom line: "Monopoly" means "one rule." With five companies running things, maybe we should be talking instead about a pentopoly.
6. U.S. COVID deaths could top 9/11 toll each day for next 3 months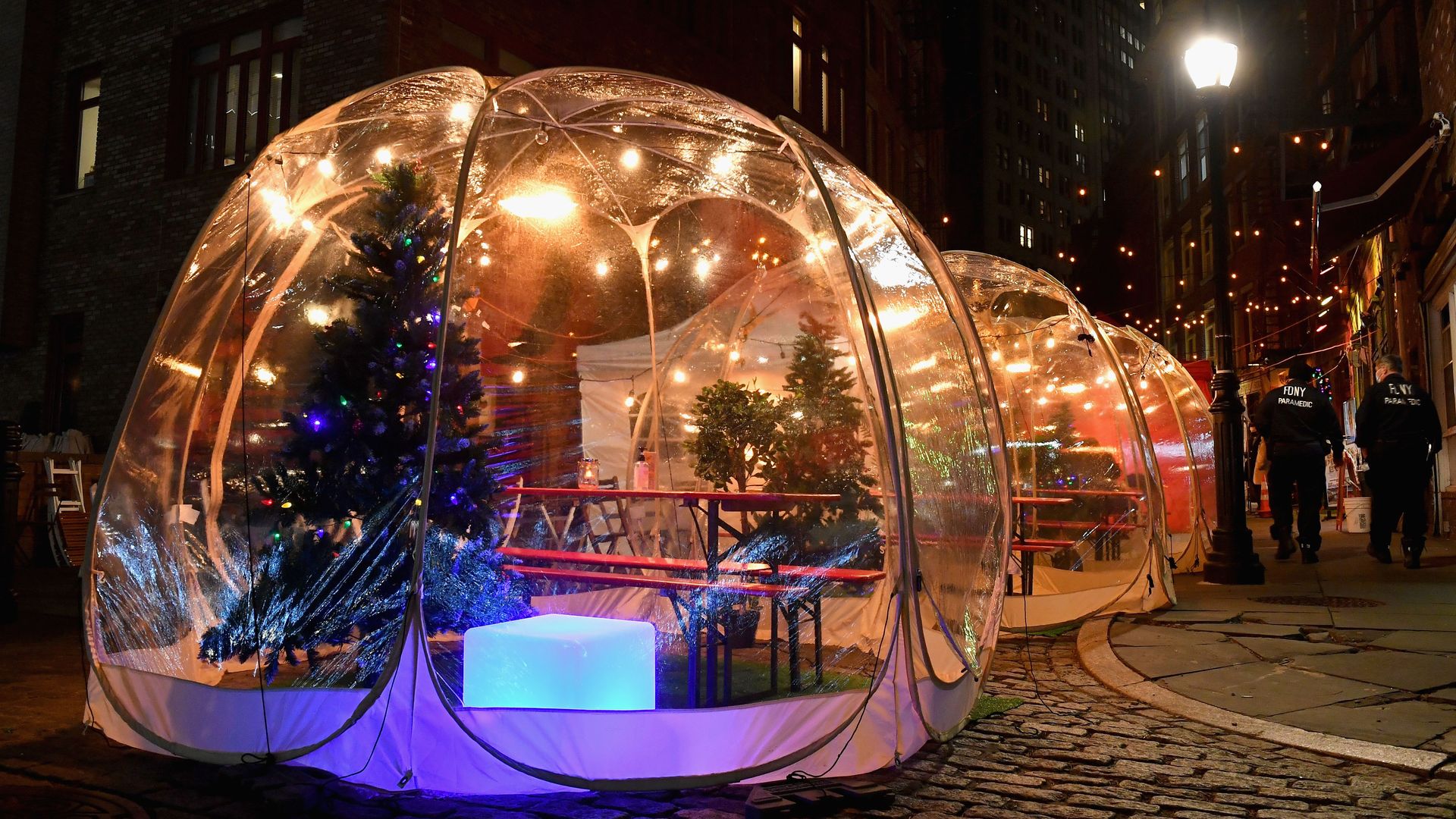 Each day for the past two days, the COVID death toll in the U.S. (3,124 on Wednesday, 3,067 yesterday) eclipsed American deaths on the opening day of the Normandy invasion during World War II: 2,500, AP points out.
And it topped the toll on Sept. 11, 2001: 2,977.
CDC Director Robert Redfield said at a CFR virtual event: "[P]robably for the next 60 to 90 days, we're going to have more deaths per day than we had at 9/11 or we had at Pearl Harbor."
7. Trump's doomed-to-fail "big one"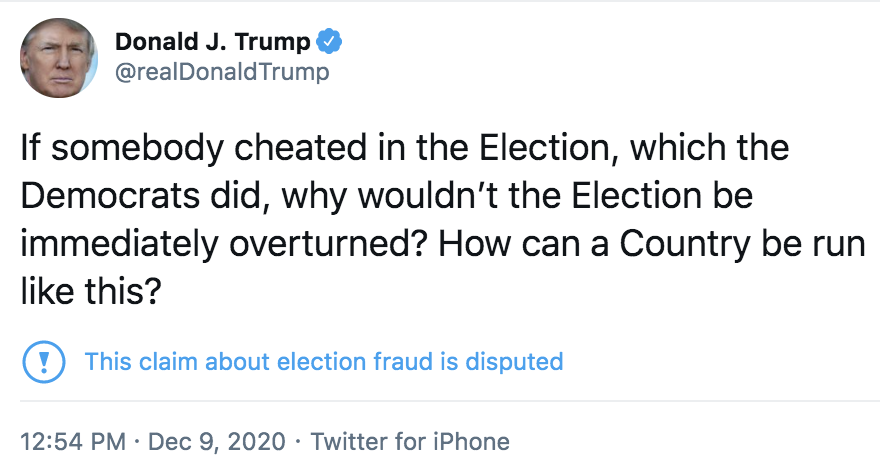 In what President Trump called "the big one," 106 House Republicans and 17 attorneys general signed a court filing supporting the Texas lawsuit that seeks to invalidate millions of votes that President-elect Joe Biden won. (Go deeper.)
Election law experts say the lawsuit has no chance.
🥊 Rep. Jamie Raskin (D-Md.), a member of House Judiciary, told MSNBC's Rachel Maddow: "That's all theater just to keep the fundraising going."
8. Beijing tightens grip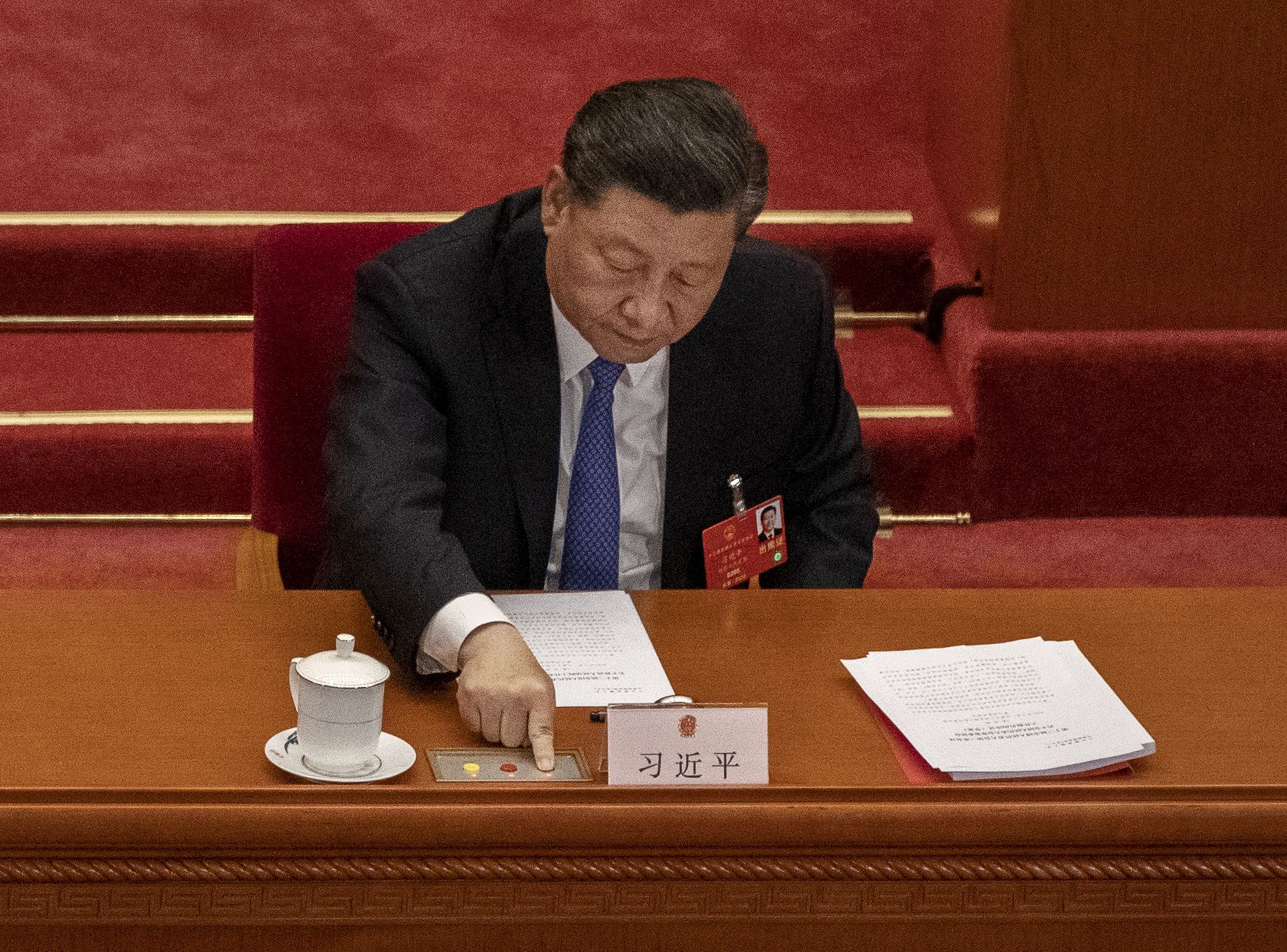 🇨🇳 Breaking: China authorities detained Haze Fan, a Chinese citizen who has worked for the Bloomberg News bureau in Beijing since 2017, on suspicion of endangering national security, Bloomberg reports.
9. Trump sets execution record
The Trump administration has executed more federal prisoners in a matter of months — including two this week — than over the past several decades combined, Stef Kight and Orion Rummler write.
Why it matters: President-elect Biden opposes the death penalty and has said he wants to end its use. New presidents can undo many of their predecessors' actions, but executions are uniquely irreversible.
10. 1 green thing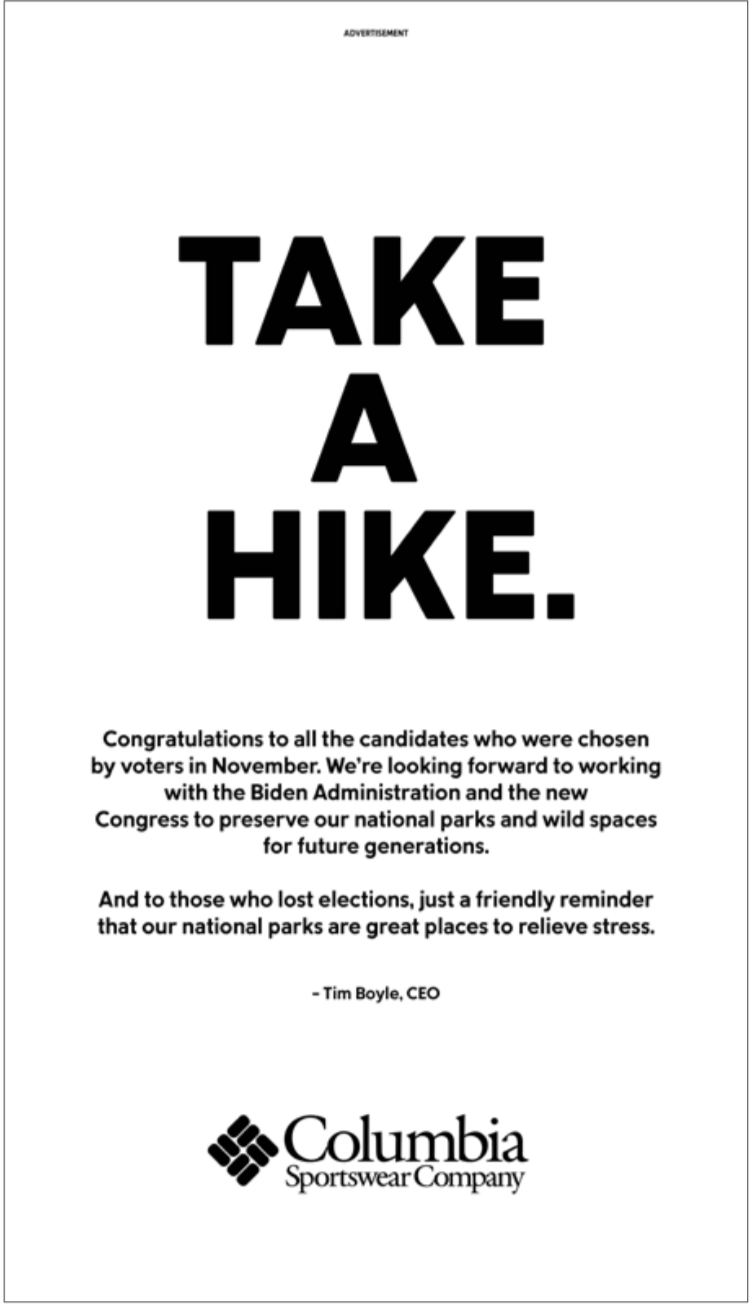 📬 Thanks for starting your day with us. Please invite your friends to sign up for Axios AM/PM.