January 23, 2019
☕ Good Wednesday morning. Today is Day 33 of the government shutdown.
⚡ SOUTH BEND, Ind. (AP) — "Democrat Pete Buttigieg, the 37-year-old mayor of South Bend, Indiana, is forming an exploratory committee for a 2020 presidential bid."
1 big thing: Left targets Amazon
Amazon has become a recurring symbol of economic inequality for newly emboldened progressive Democrats, Axios' David McCabe reports.
The big picture: Democrats are gravitating toward the argument that big corporations have benefited from their innovations while working people have paid a high price.
Despite its popularity with consumers, the company shows up in fundraising appeals, legislative rollouts, and statements by 2020 candidates:
In the past year, left-wing stars like Rep. Alexandria Ocasio-Cortez (D-N.Y.), Sen. Bernie Sanders (I-Vt.) and Rep. Ro Khanna (D-Calif.) have hammered Amazon over worker treatment, tax incentives and market power.
Unions and labor groups are organizing the company's warehouse workers and employees at Whole Foods, which it owns.
CEO Jeff Bezos has acknowledged the scrutiny as a fact of life:
"[A]ll large institutions of any kind, whether they be government agencies, nonprofits, universities, and certainly including big corporations, deserve to be inspected and scrutinized."
Beyond Sanders, Amazon's critics include other 2020 Dems:
"As one of the most profitable companies in the world, Amazon should be subject to oversight that protects the dignity of workers and ensures fair competition," said Sen. Kamala Harris (D-Calif.)
An Amazon spokesperson noted that while the firm had recently turned solid profits, it was unprofitable for a long time. Amazon does not rank among the most profitable companies on the most recent Fortune 500.
Be smart: Amazon polls very well. Democrats recently told Georgetown University researchers that they had more confidence in the company than any other institution — including universities, the military, Google and the FBI.
Flashback: For years, Democrats married their economic message with attacks on Walmart. Walmart responded aggressively, and so has Amazon.
2. Scoop: A "go big" idea to end shutdown
A new immigration idea has been circulating over the past 24 hours at senior levels inside the White House and on Capitol Hill: Give a path to green cards to the 700,000 current DACA recipients, three sources familiar with the conversations tell Jonathan Swan.
Republican senators, including James Lankford of Oklahoma, have advocated for this idea.
And Jared Kushner has relayed the idea to his colleagues in the White House as a possible way to break the congressional deadlock.
Why it matters: Nobody involved thinks that Trump's current offer has a prayer of getting the 60 votes needed to pass the Senate.
Seven Democratic senators would be needed to pass a package. A senior Democratic Senate aide tells Swan that three or four Democrats, at most, would support Trump's proposal. And maybe not even that.
A Republican senator involved in the immigration debate said that Kushner "wants to go big." But the senator added: "Now's not the time to go big."
"If you throw green cards onto the table, this whole coalition will fall over on the right," the senator told Axios on Tuesday night. "If you start putting citizenship on the table in any meaningful way, Democrats will have to give more, and they're not ready to give more."
"Trump can withstand Ann Coulter. He can't lose Hannity and the rest," the senator said.
A source familiar with Kushner's congressional conversations said Kushner had not been pushing the green card idea, and said he was merely listening to members' ideas after the Trump proposal over the weekend spurred new debate inside both parties. 
The source said Kushner has been trying to "figure out what bigger immigration reform looks like."
"You need to have some idea of where you're going ... That doesn't mean in this current context you can go bigger ... because it's not well defined what people want."
Kushner, who has been leading the White House's congressional negotiations with Vice President Pence, has been trying to "find where the market is for the president so he can get his priority while paying something that he can afford to pay for it," the source said.
A second conservative member briefed on the latest green card discussions described the idea as "insanity."
3. Trump to call Pelosi's hand
President Trump is plunging ahead with plans for a State of the Union address on Tuesday — despite the letter by Speaker Pelosi urging that his speech be postponed, for security reasons, until after the government reopens.
Her letter didn't formally disinvite Trump, and the White House wants to make Pelosi go ahead with the speech or formally rescind the invitation.
"Secret Service says: 'We have no problem doing our job,'" a senior administration official told Jonathan Swan.
If the traditional setting of the House chamber doesn't work out, the White House has a Plan B outside Washington, perhaps in the Southwest as a way of sending a message about immigration.
The White House isn't keen on moving the address to the Senate chamber. That option is unlikely.
As to what the SOTU standoff says about the Trump-Pelosi relationship, the administration official said: "It's probably not the best start ... But I don't think it has to be indicative of what the next two years look like, either."
4. The most Davos pic ever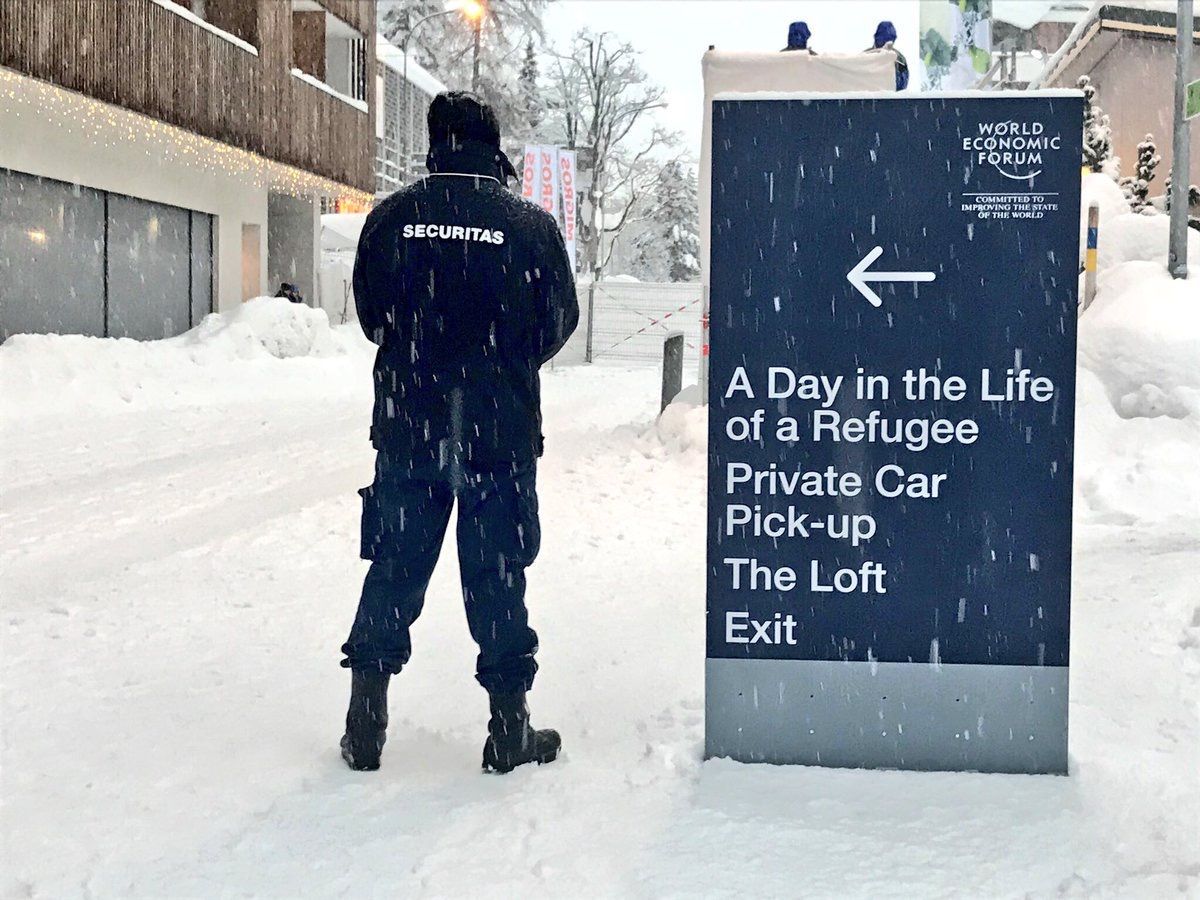 5. "Pundit Apocalypse"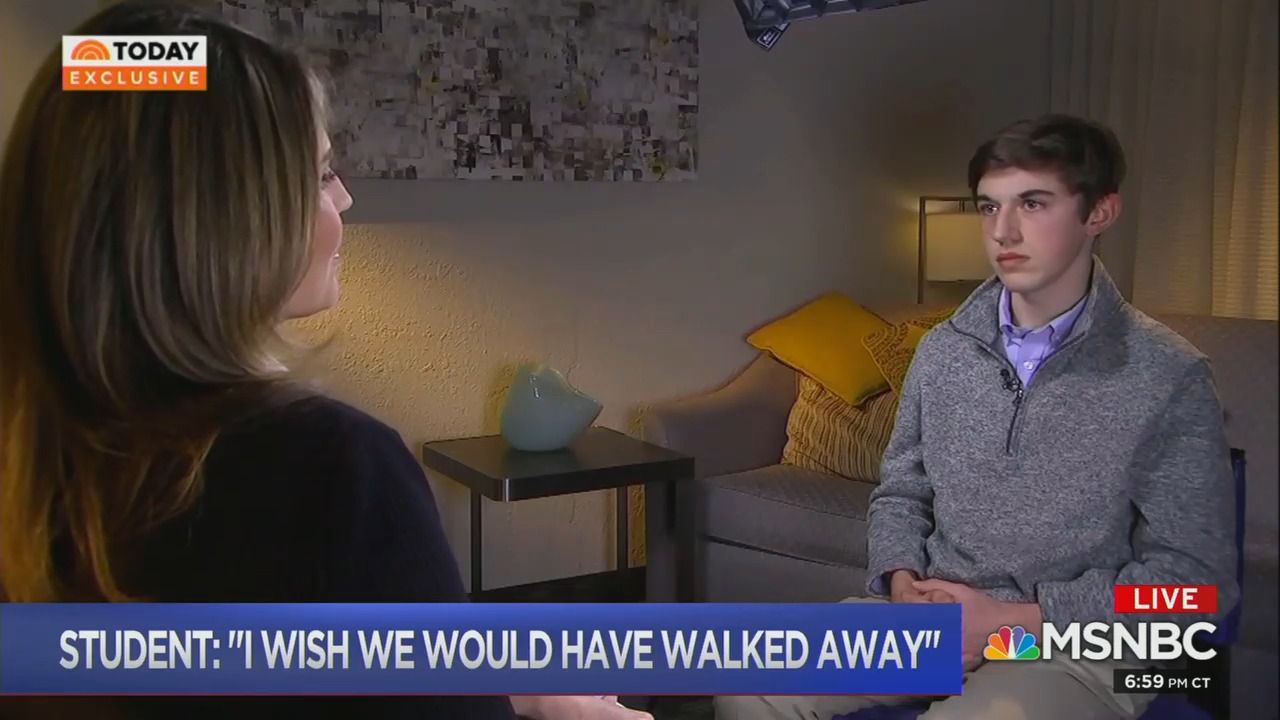 Covington Catholic student Nick Sandmann tells NBC's Savannah Guthrie, in an interview airing this morning on "Today," that he "had every right" to stand in front of Nathan Phillips, but now wishes he and his classmates "would have walked away and avoided the whole thing."
"I respect him. I'd like to talk to him."
N.Y. Times columnist Frank Bruni calls Covington "the Pundit Apocalypse":
"Our hasty condemnation of these teenagers reveals the cold truth about hot takes."
"We react to news by trying to fit it into the argument that we routinely make, the grievance that we usually raise, the fury or angst or sorrow that we typically peddle."
And his fellow columnist David Brooks asks: "Will the Covington Catholic High School fiasco change social media?"
"In this technology, a single moment is more important than a life story."
6. Home affordability worsens
"[A] rising number of middle-class Americans are finding that home ownership is unaffordable," AP's Josh Boak reports:
"Mortgage rates are up after years near historic lows. Price increases have been outrunning paychecks. And at a target price that families with a median income could afford, fewer homes are for sale."
New data: "In the past year, the availability of homes that a middle-class family could buy has declined in 86% of the largest metro areas, according to an analysis of 49 cities being released [today] by the real estate brokerage Redfin."
7. "Improbable synergy"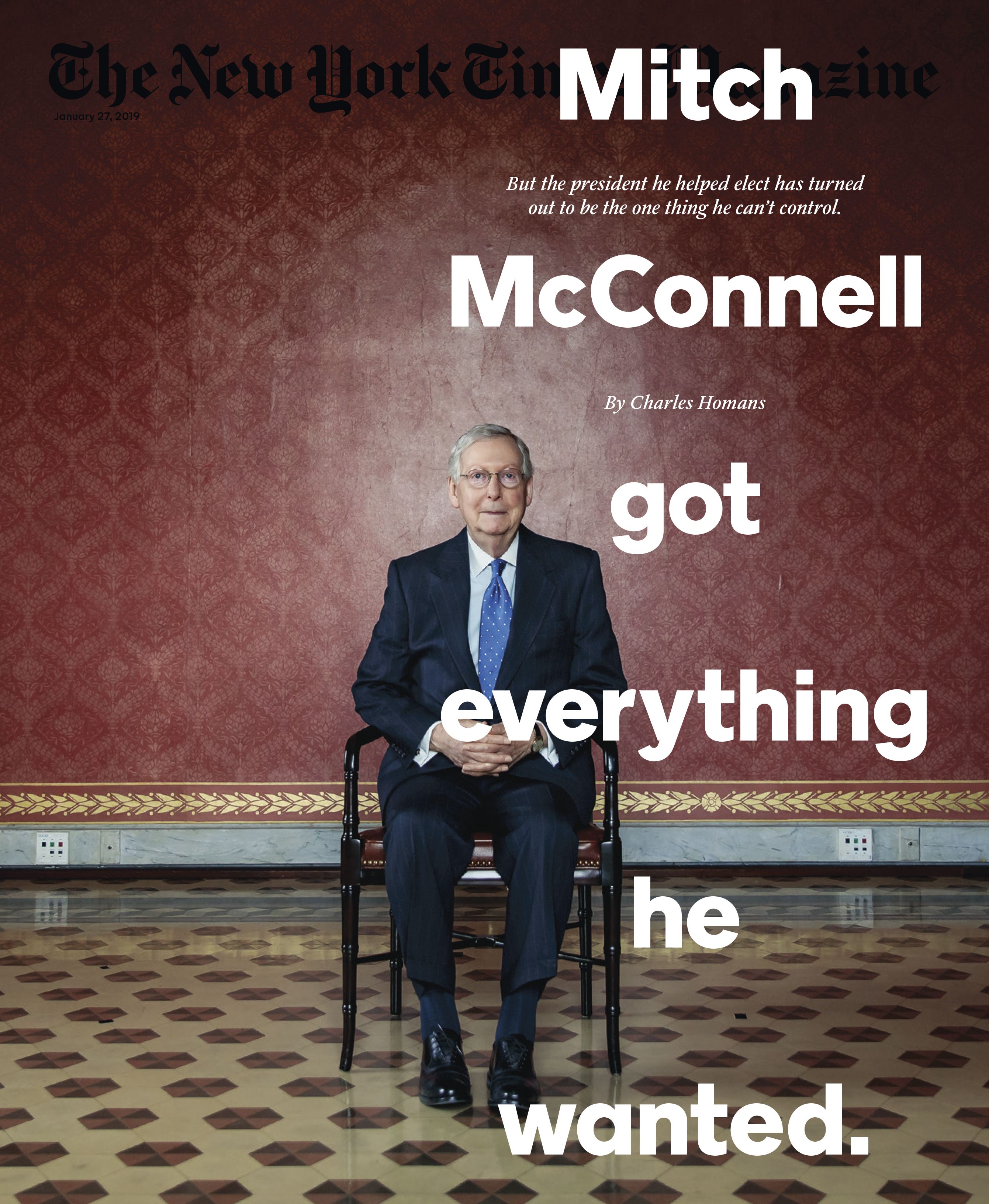 Senate Majority Leader Mitch McConnell (R-Ky.) is "a man of institutions and establishments whose own legacy [is] now tied to that of a president who seems hellbent on burning both to the ground," Charles Homans, politics editor of The New York Times Magazine, writes in the coming issue:
"There had been an improbable synergy between the two men: the president who covets power but has little sense or discipline in wielding it, and the legislator who has often seemed to consider the skillful exercise of power an end unto itself."
"He was the Trump administration's indispensable partner in seating two Supreme Court justices and 83 lower-court judges: a generational

remaking of the courts."

Leonard Leo of the Federalist Society, an adviser to the Trump administration on the court appointments, said McConnell is "in my view, the most consequential majority leader, certainly, in modern history."
"McConnell, who has represented Kentucky in the Senate for 34 years and ... is the longest-serving Republican leader in Senate history, is one of Washington's most famously inexpressive creatures."
"On Jan. 9, he stood stone-faced alongside Trump in a Senate hallway as the president suggested he would get his wall money by declaring a national emergency. 'I don't think much of that idea,' McConnell told me the following day. 'I hope he doesn't go down that path.' Still, he admitted, 'I'm perplexed as to how this ends.'"
Key quote: "Far be it from me to complain about obstruction," McConnell said, permitting himself a chuckle. "But generally, when I've been involved in obstruction, there was a point to it."
8. Trump ratchets up pressure on Venezuela
The Trump administration is hoping to capitalize on popular outrage in Venezuela — along with burgeoning consensus among regional leaders opposed to the regime — to help loosen President Nicolas Maduro's grip on power, Axios' Dave Lawler (in Davos!) and Jonathan Swan report.
President Trump huddled at the White House yesterday with Vice President Pence, national security adviser John Bolton and Florida politicians — Sens. Marco Rubio and Rick Scott, Gov. Ron DeSantis and Rep. Mario Díaz-Balart — to discuss Venezuela.
Pence delivered a video message to the Venezuelan people declaring Maduro "a dictator with no legitimate claim to power," and "recognizing the National Assembly as the last vestige of democracy" in the country.
Maduro responded by ordering what he called a "revision" of diplomatic ties with Washington.
Rubio and Scott left the meeting hopeful that Trump would soon go one step further.
Rubio told reporters: "The next logical step is to recognize the president of the National Assembly as the rightful president."
The backdrop: In the midst of a devastating economic recession that has forced 3 million Venezuelans to leave the country, Maduro was sworn in earlier this month for a new six-year term after a sham election.
The regional picture: Latin America is shifting to the right and support for Maduro's socialist regime is drying up.
Brazil's new right-wing president, Jair Bolsonaro, said yesterday in Davos that his election and those of like-minded leaders were a sign that "left-wing ideology will not prevail in the region."
Michael McCarthy, a research fellow at American University, says Maduro has survived perilous moments in the past, but "what's different this time is he has just never dealt with headwinds this strong internationally."
9. Collision of D.C., tech, Hollywood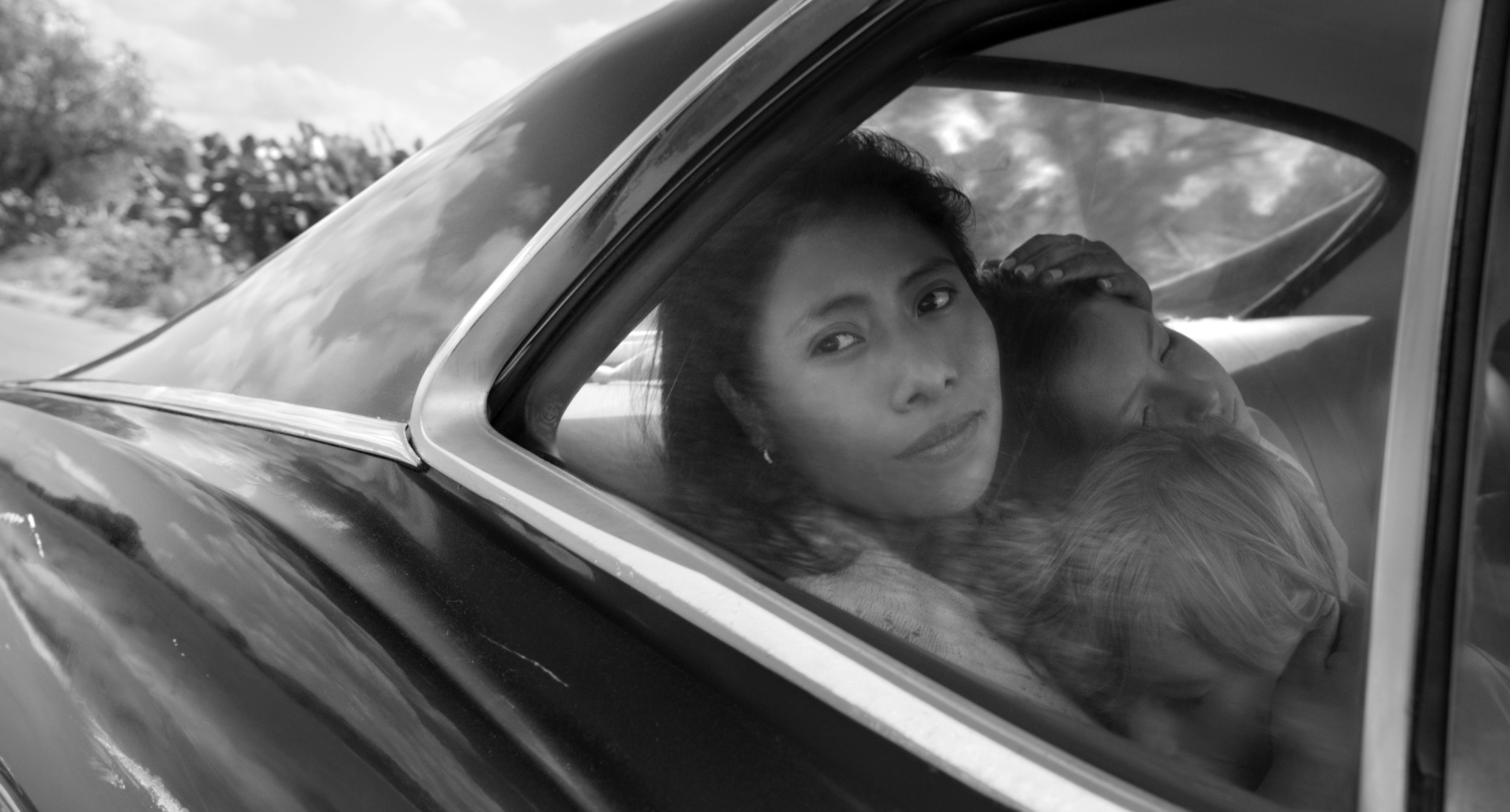 The Motion Picture Association of America (MPAA) added Netflix as its first streaming member.
The other MPAA members are the six major studios.
Why it matters, from Axios' David McCabe: This is a major shift in the Washington influence battles, as the company looks to join traditional movie studios and leaves the Internet Association, which represents tech companies.
Netflix is signaling a move away from its tech roots as it builds its content library.
10. 1 ⚾ thing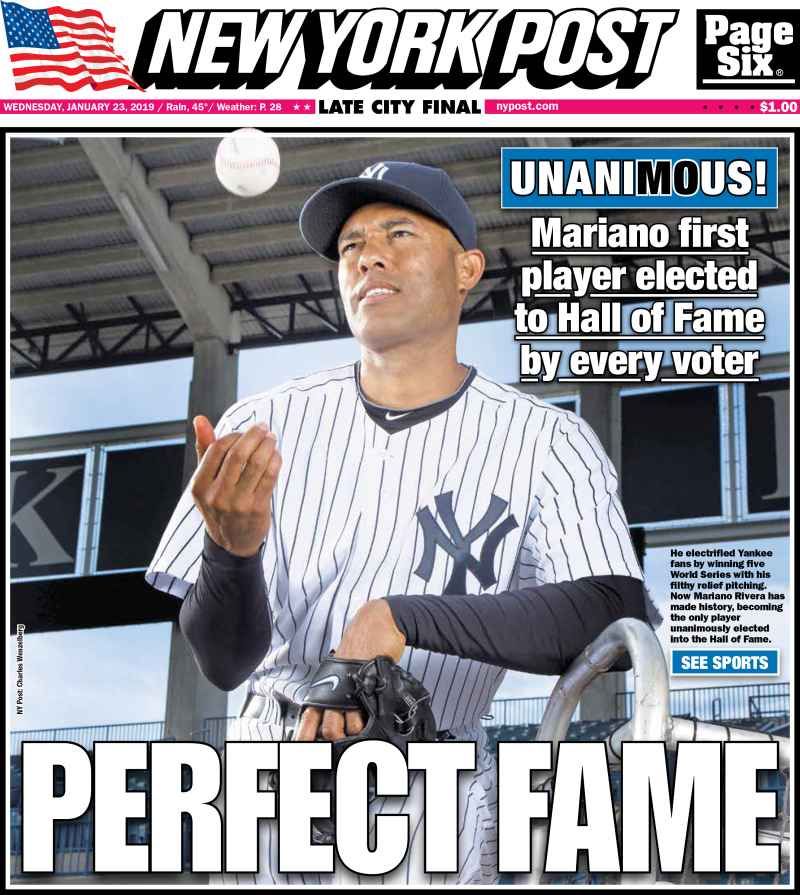 "Legendary New York Yankees closer Mariano Rivera became the first unanimous choice for the Baseball Hall of Fame," Dayn Perry writes for CBS Sports:
"[G]oing back to the first Hall of Fame class of 1936 — in which Ty Cobb, Babe Ruth, Honus Wagner, Walter Johnson, and Christy Mathewson were elected — no player has been named on every ballot."
"Prior to Rivera's election, Ken Griffey Jr. held the record ... with 99.3 percent in 2016."
"Now that Rivera has quenched the drought, unanimous Hall of Famers should become more commonplace."
"Don't be surprised if Rivera's long-time Yankee teammate, Derek Jeter, becomes the second unanimous Hall of Famer when he hits the ballot for the first time in 2020."