Axios AM
May 05, 2020
💻 Join us at 12:30 p.m. today for a live, virtual event on COVID-19's impact on education, hosted by Kim Hart, with Jeb Bush, AOL co-founder Steve Case, Teach for America CEO Elisa Villanueva Beard and Axios media trends expert Sara Fischer.
1 big thing: Americans (both parties) doubt the virus death toll
As White House editor Margaret Talev dug into the results of this week's Axios-Ipsos Coronavirus Index, she texted me and we hopped on a call with managing editor David Nather because we were so amazed by this finding:
Most of those polled said they doubt the U.S. death count: Nearly two-thirds of Democrats think it's higher, and 40% of Republicans think it's lower!
Only one-third of Americans in the poll (1,012 adults; ±3.2-point margin of error) believe the count.
Why it matters: This may be the most jarring evidence we've seen of just how deeply partisanship has infected our collective ability to trust institutional sources and agree on science and facts.
Trust in government is abstract, but death counts are real.
People whose primary news source is Fox News are most likely to say that U.S. deaths attributed to coronavirus are inflated.
"How people are actually processing information and assigning credibility to it is 100% partisan," said Cliff Young, president of Ipsos U.S. Public Affairs.
Reality check: The available data suggests those who believe we're undercounting coronavirus deaths may be right, says Axios health care editor Sam Baker.
Many deaths aren't officially attributed to the coronavirus because not enough people have been tested. Preliminary evidence suggests it has in fact killed thousands more people than official records indicate.
Several hard-hit states have seen about 50% more deaths than normal over the past few weeks, per CDC data, and New York City's death rate is about three times higher than normal, the N.Y. Times reported last week.
Diving into right-wing media, the WashPost's Aaron Blake looked yesterday at "debunked theories about an inflated coronavirus death toll."
2. Remote work will increase permanently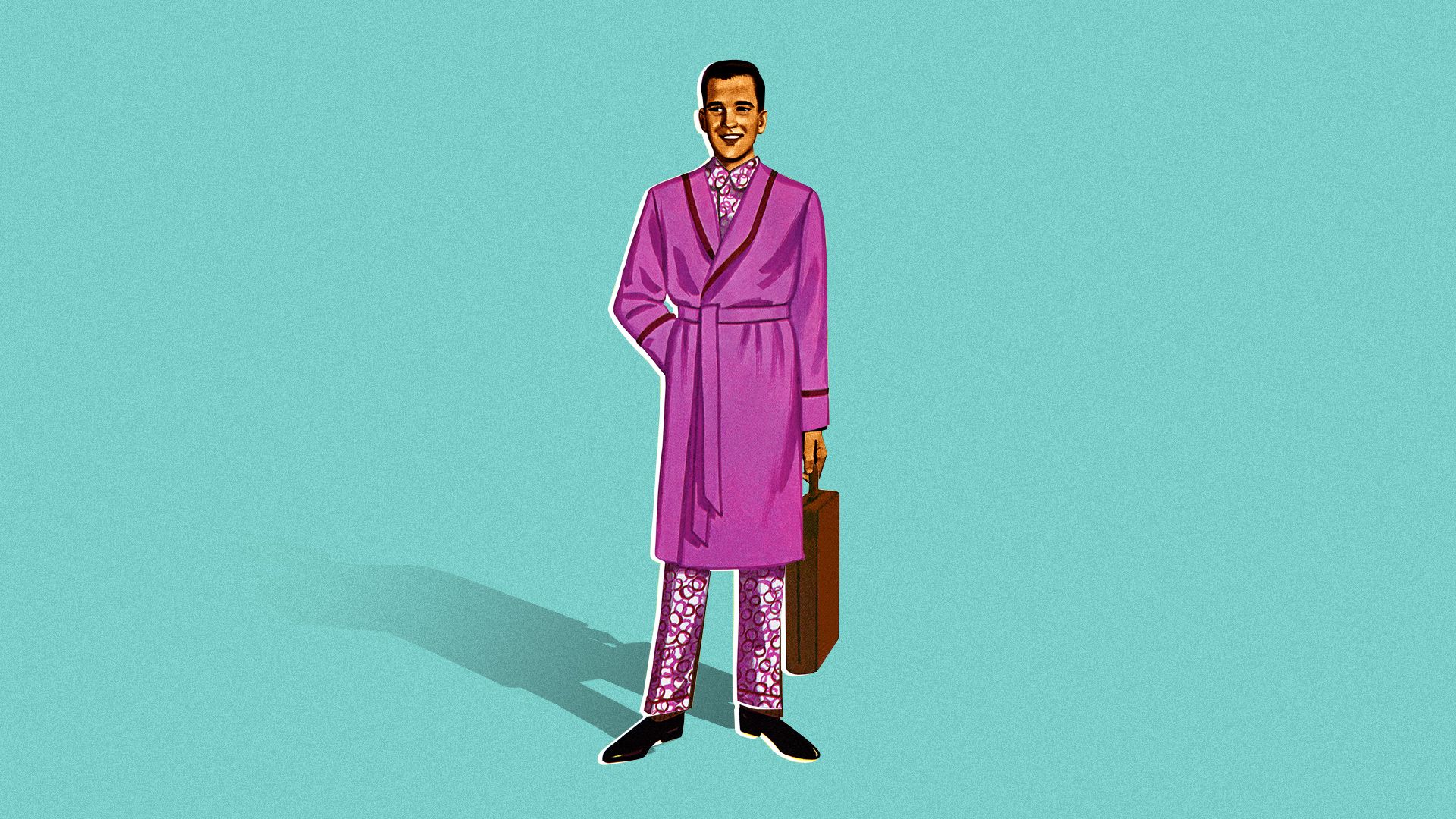 The pandemic is turbocharging telecommuting, new office layouts and a different work-life balance, Erica Pandey writes in the inaugural edition of her new weekly newsletter, Axios @Work, out later today. (Sign up here.)
Many of us are entering the second full month of working from home — and growing steadily accustomed to the lifestyle.
"Remote work has gone from an H.R.-level discussion to a C-suite-level discussion," says Prithwiraj Choudhury, a professor at Harvard Business School.
Staggering stat: Before the pandemic, less than 4% of American employees worked from home full time.
That has jumped to more than half, per Brookings. Among the top 20% of earners — who are more likely to have desk jobs that can be done from anywhere — that share is closer to 70%.
With many companies directing employees to work from home for the rest of the summer (or longer), lots of people are leaving urban hotspots, where coronavirus cases are concentrated, Axios' Kim Hart reports.
If the trend sticks, it will start to reverse a century-long move toward urbanization.
Families are changing. Suddenly, Americans are doing their jobs, schooling their children, and spending family time in the same space.
Several families tell Axios they plan to cook more meals at home or do more arts and crafts with kids after the pandemic — incorporating crisis-era practices into normal life.
But many working parents are more exhausted than ever, now that they have no break from either set of responsibilities — and no clear end in sight.
Workspaces are transforming. The offices that workers eventually return to won't look like those they left in March.
Tightly packed conference rooms and co-working spaces will — at least temporarily — give way to spread-out office layouts that allow for social distancing.
And as a greater share of Americans work remotely, look for builders of new houses to give more thought to the home office (which has the added perk of being tax-deductible).
Sign up for Erica Pandey's new newsletter, Axios @Work.
3. We're getting bolder
We say we're getting less worried about leaving our homes and taking part in large group activities, Axios Markets editor Dion Rabouin writes from the latest installment of the Axios-Ipsos Coronavirus Index.
Reality check: Pollsters caution the responses may be more a reflection of cabin fever than confidence.
4. "Journalism with moral force"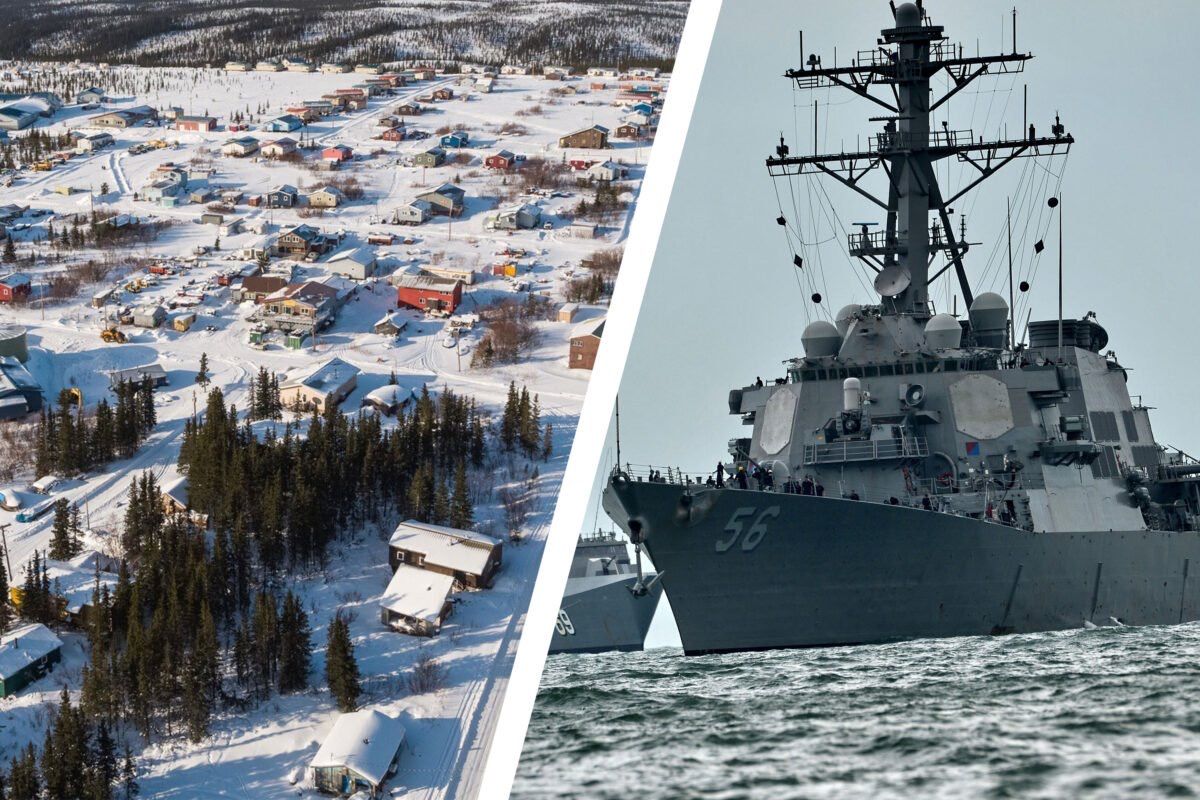 ProPublica — "an independent, nonprofit newsroom that produces investigative journalism with moral force" — won Pulitzer Prizes for two series yesterday:
The Anchorage Daily News, with contributions from ProPublica, won the top prize — Public Service — for "Lawless," which the judges called "a riveting series that revealed a third of Alaska's villages had no police protection, took authorities to task for decades of neglect, and spurred an influx of money and legislative changes."
ProPublica's "Disaster in the Pacific," an investigation of staggering leadership failures that led to deadly accidents in the Navy and Marines, won a National Reporting prize.
The N.Y. Times was awarded the most prizes — including in investigative reporting, international reporting and commentary.
5. Doug Sosnik: "The coronavirus election" tilts against Trump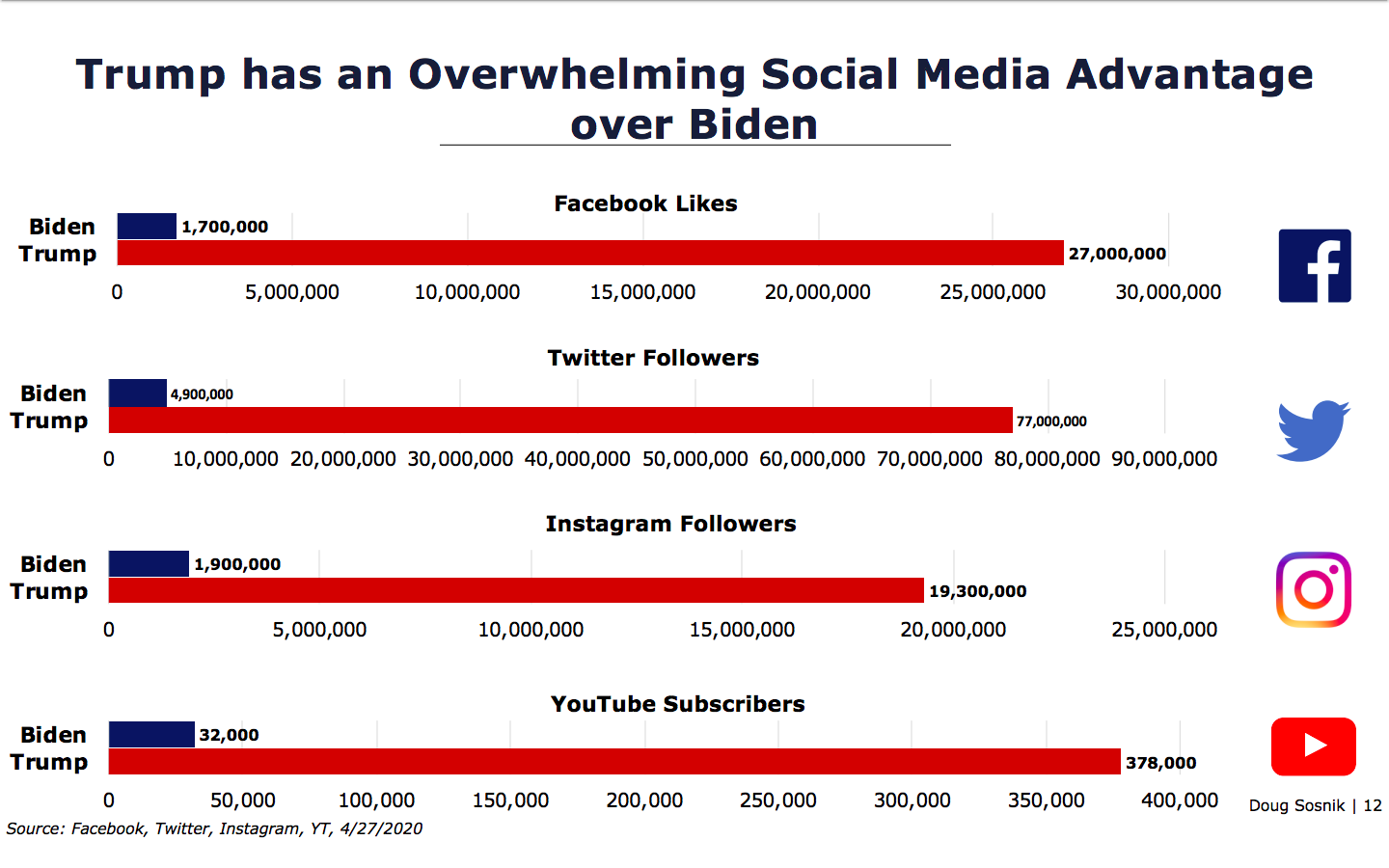 America was going through the final stages of a political realignment even before the virus hit. Now, our biggest national crisis since World War II has set off a tectonic shift, transforming the country in ways we couldn't have imagined.
That's the big idea of a new political frame by Doug Sosnik, a former White House political director for President Clinton whose periodic "big thinks" are eagerly awaited by political insiders and activists alike.
Doug's full deck and memo are linked below, as an exclusive for Axios readers, but here are some of his most provocative, market-moving top lines:
1) America was a divided country before COVID-19: President Trump's election in 2016 was the culmination of a trend toward tribal politics in our country that began forming in the early 1990s. Early indications are that the fallout from COVID-19 will at least initially exacerbate these divisions.
This partisan splinter is evident in a Gallup poll out April 26, which found that 44% of Republicans say they're ready to return to normal activities, compared to only 4% of Democrats.
2) For the next 180 days, Trump's campaign will try mightily to make the election about a choice between him and Joe Biden.
But given the political landscape, it will likely come down to a referendum on Trump's presidency.
3) Prior to the COVID-19 outbreak, Trump entered his re-election race in a reasonably good position — undermined since the onset by his handling of the crisis and the economic devastation.
During this period, the Democratic Party consolidated behind Biden. This is the earliest it has united behind a nominee in 20 years.
Smart brevity™: Trump's chances for re-election have diminished significantly since early March due to: 1) Sen. Bernie Sanders, the presumed nominee back then, won't be his opponent ... 2) Trump's failure to prepare for and manage the pandemic ... 3) The resulting economic crater.
4) The six states that were considered battlegrounds before COVID-19 — Arizona, Florida, Michigan, North Carolina, Pennsylvania, and Wisconsin — will continue to define the presidential contest.
Midwestern states, Michigan and Pennsylvania in particular, have been really hard hit by the crisis.
Read the full memo by Doug Sosnik.
6. Trust in business falls behind government
Trust in government has now surpassed trust in business in countries around the world, Axios' Sara Fischer writes from new "Trust Barometer" data from Edelman, a global public relations firm.
Why it matters: Government confidence had plummeted for the past several years, but the coronavirus has changed that dynamic as people fear that businesses don't have the authority or tools needed to properly tackle a pandemic.
🥊 Action item: Edelman data suggests that business leaders can remain trustworthy if they focus on communicating routinely to employees and customers about measures to prioritize health and safety over business outcomes.
7. Malls, movies and more: U.S. reopenings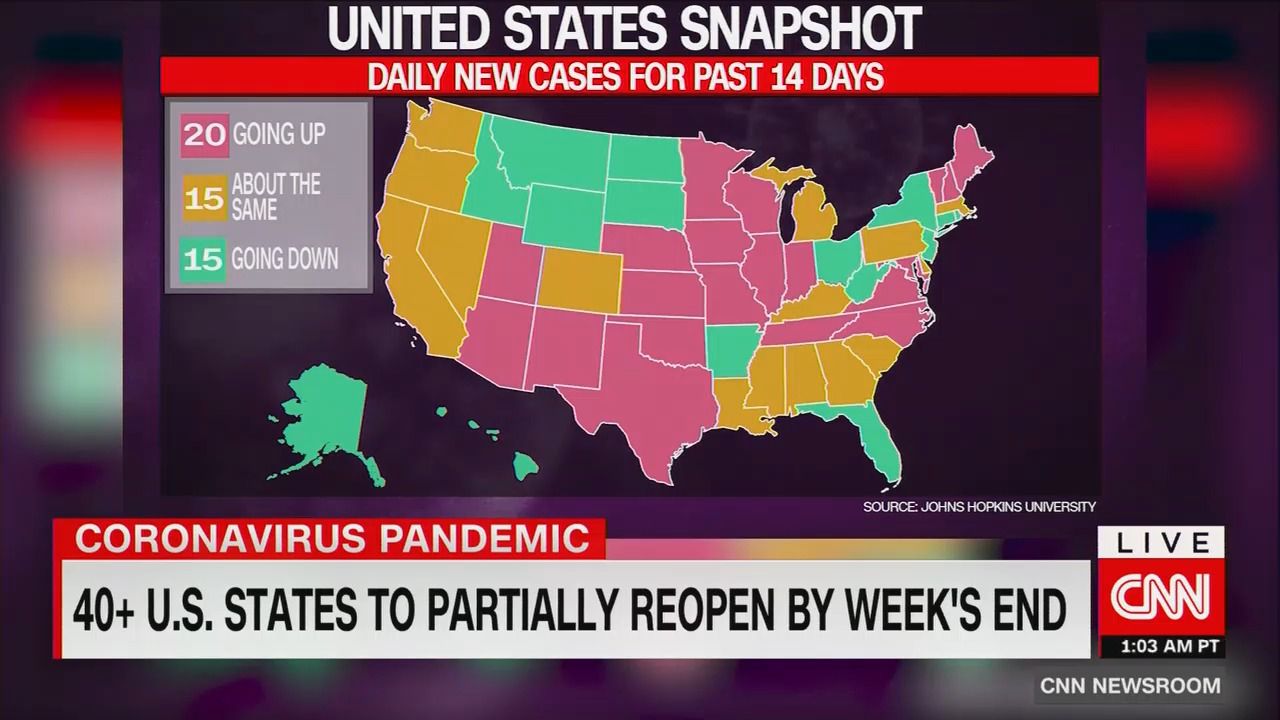 At least 100 million Americans are in states making assertive moves to reopen, or that had no stay-home orders to begin with, according to an AP tally.
States home to more than 210 million are taking more gradual steps or don't appear close to reopening.
Go deeper: State-by-state précis of reopening status.
8. 👀 Eye-opening 2020 snapshot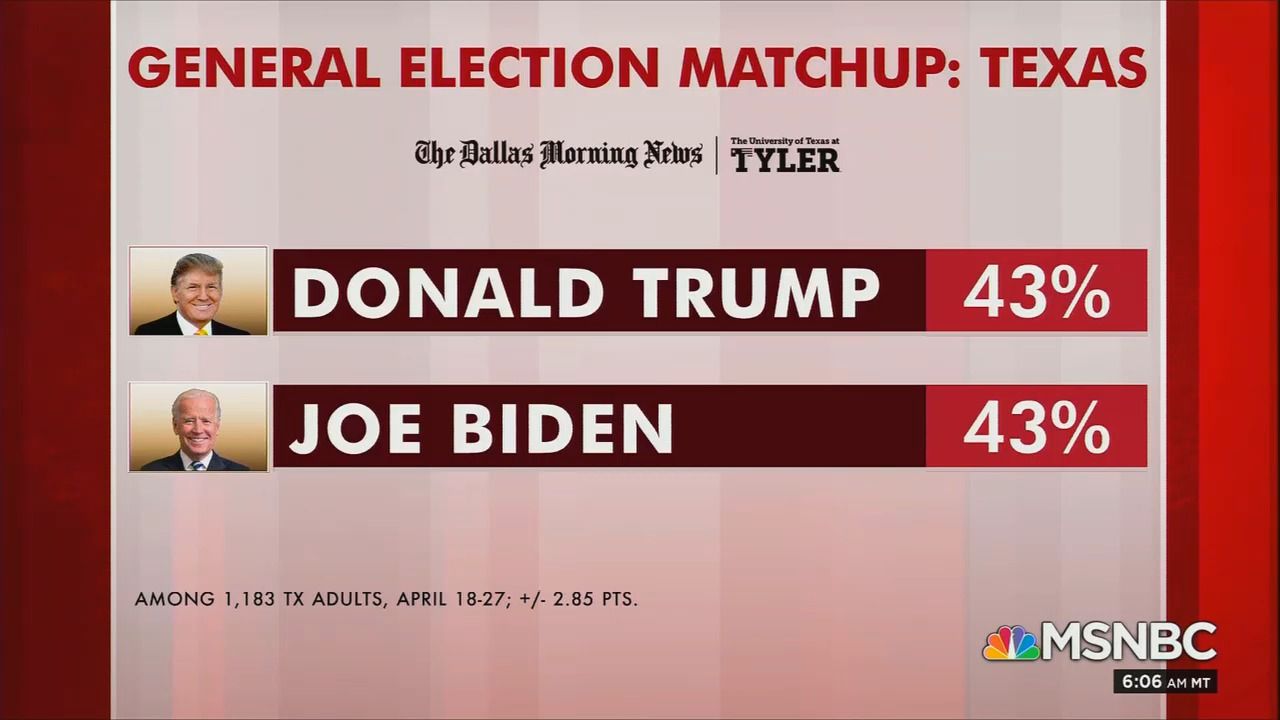 9. 👔 Sad sign of our times
"J.Crew Group Inc., which brought preppy style to malls across the U.S. in the 1990s before stumbling in recent years, became the first big retail chain to seek bankruptcy protection in what is expected to be a wave of defaults in the wake of the coronavirus pandemic." — Wall Street Journal
10. 1 smile to go: Zoos turn to social media to raise money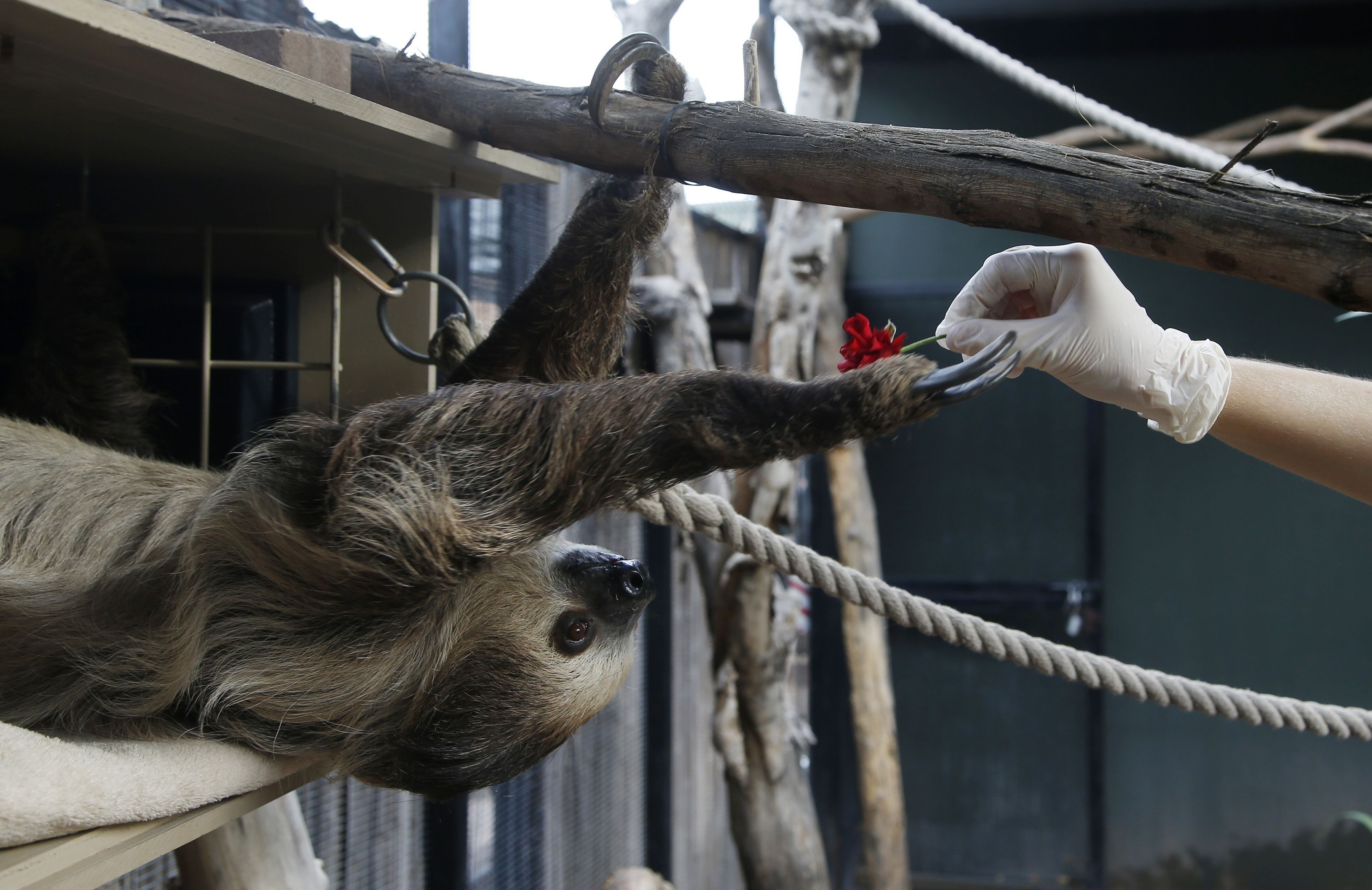 This is Fernando, a two-toed sloth, reaching out for a red rose to eat inside his habitat at the Phoenix Zoo.
Why Fernando matters: The pandemic has jeopardized zoos and aquariums around the world, which relied on ticket sales but are now closed. So they're turning to social media to delight people who can't visit — but might donate.
The Toronto Zoo is live-streaming weigh-ins of red pandas, drawing tens of thousands of new social media followers, AP's Terry Tang reports.
California's Monterey Bay Aquarium has created YouTube "MeditOceans" videos ("Sea Nettle Serenity"!) for meditating with ocean sights and sounds.
Divers jazzed up their kelp forest maintenance routine with a dance to the Sugarhill Gang's "Jump On It" in a popular video.
📱 Thanks for reading Axios AM. Please invite your friends to sign up here.