July 23, 2020
1 big thing: 10 myths about the racial wealth gap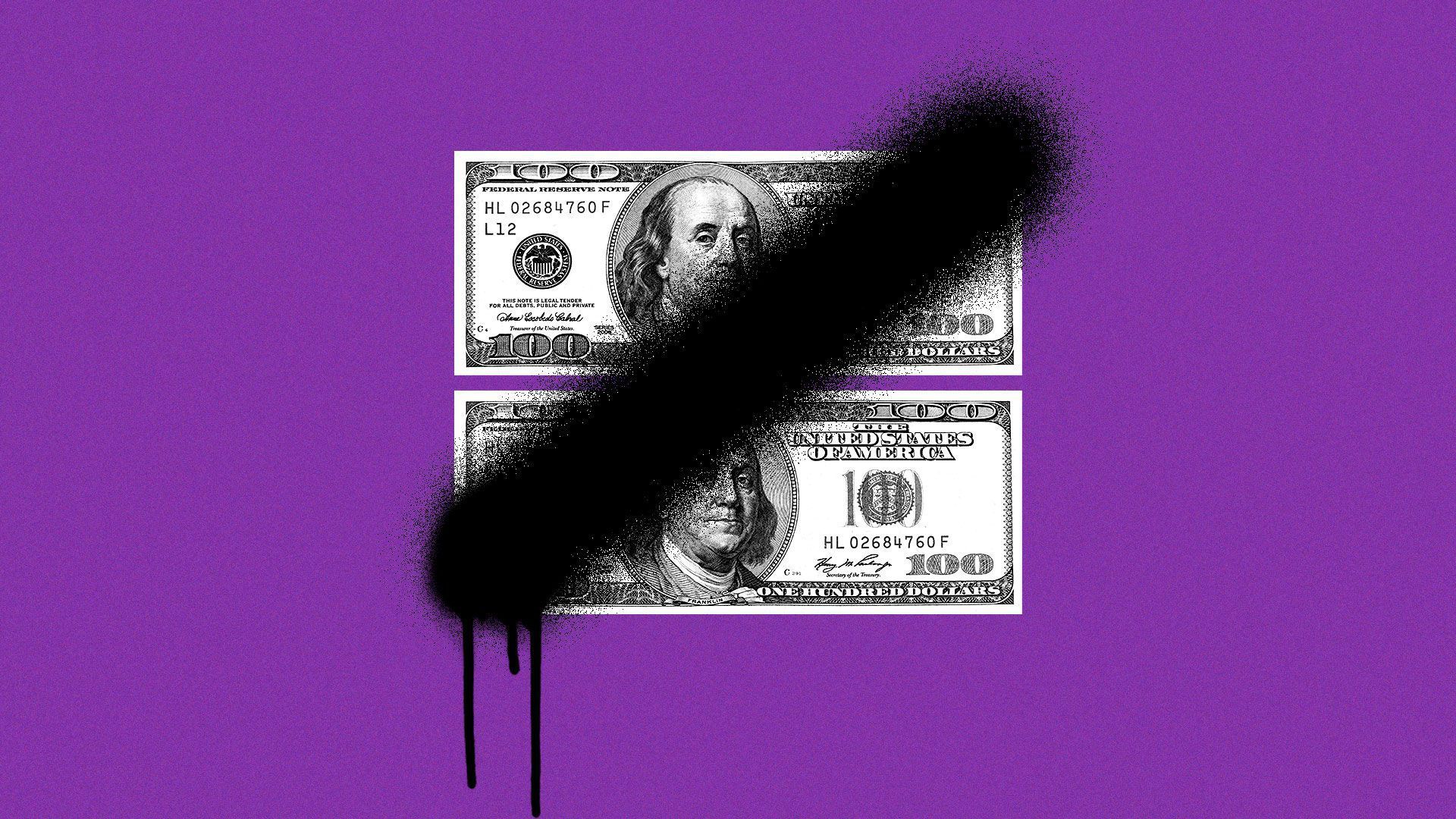 There's been a popular notion — even among some Black people — that the wealth difference between white and Black Americans could be closed if Black people collectively "got it together," Axios Markets editor Dion Rabouin writes as part of our What Matters 2020 series.
Reality check: The wealth gap — which could more accurately be described as a wealth chasm because of just how large it is —would not be closed by Black Americans doing any (or all) of the things that have been proposed.
Why it matters: The argument goes that Black Americans should focus more on education, family structure and home ownership, put money in Black-owned banks, start more Black-owned businesses, increase savings and investment and generally take personal responsibility the way other "model minorities" have.
The fact of the matter — evidenced by decades of reporting from the Federal Reserve System, Department of Labor, Department of Commerce, and academic and professional studies — is that the wealth gap is the product of centuries of inequality and racism that has grown too large to be impacted significantly by individual actions, achievements or choices.
Here are some of the most popular myths about the racial wealth gap's causes and solutions — and why each falls apart with a closer look:
1. The myth of closing the racial wealth gap through education
On average, Black households in the U.S. with heads who have completed a college degree have lower net worth than white households headed by someone with less than a high school education.
Why it matters: It is only after completing advanced post-college work that the median Black household surpasses the median white household's net worth for a head with only a high school degree.
2. The myth of closing the racial wealth gap through personal responsibility
As noted in a report last year by the Cleveland Fed, the income gap between Black and white Americans is the result of "persistent systemic differences in economic opportunity," rather than a lack of responsibility.
3. The myth of closing the racial wealth gap through home ownership
Many have suggested that a key to closing the racial wealth gap between Black and white Americans is to encourage more Black families to own homes.
But data shows that would be woefully insufficient.
4. The myth of closing the racial wealth gap with individual accomplishment
The increasing number of Black millionaires and billionaires and the success of people like former President Obama have led many to speculate that the racial wealth gap in the U.S. is closing.
In fact, the opposite is happening.
5. The myth of closing the racial wealth gap through increased savings
An oft-suggested reason for the massive wealth gap between Black and white families in the U.S. is that Black Americans simply don't save or invest enough.
Data shows that is untrue.
6. The myth of closing the racial wealth gap by investing in Black-owned banks
Politicians and others have long suggested that if more Black families and businesses used Black-owned banks, it would help Black people overcome the racial wealth gap.
However, a Brookings Institution report shows Black-owned firms with paid employees generated just over $103 billion in revenue annually.
7. The myth of closing the racial wealth gap through entrepreneurship
Black Americans' attempts at entrepreneurship are often foiled by an initial lack of capital and an inability to obtain financing, especially through government programs.
8. The myth of closing the racial wealth gap through financial literacy
The focus on financial literacy points to disproportionate use of services like payday lending and check cashing stores, with fees and interest payments much higher than traditional lending or banking options by Black Americans.
However, a 2017 report from the St. Louis Fed finds: "[M]eager economic circumstances — not poor decision making or deficient knowledge — constrain choices and leave asset-poor borrowers with little to no other option but to use predatory and abusive alternative financial services."
9. The myth of closing the racial wealth gap by emulating "model minorities"
A prevailing myth about the wealth gap between white and Black Americans is that it could be closed if Black people valued hard work and education like so-called model minorities, typically Asians and other recent U.S. immigrants.
Reality check: Data shows that to be untrue.
10. The myth of closing the racial wealth gap through "stronger families"
Often the increased rate of Black single motherhood or "Black family disorganization" is referenced as a reason for the gap in wealth accumulation between Black and white Americans.
Reality check: "[W]ealth differences among white and Black women persist despite type of family structure, marriage, age, or education,"a 2018 study from the Samuel DuBois Cook Center on Social Equity finds.
💰Sign up for Dion Rabouin's daily newsletter, Axios Markets.
2. Insurers fight virus payouts
The legal and legislative fight over how much insurance companies must pay for coronavirus-related losses is just starting, and it's likely to get uglier, Axios managing editor Jennifer Kingson writes.
Why it matters: COVID is, as one insurance industry executive puts it, "the biggest insured loss event in history."
For many companies, a successful insurance claim will make the difference between staying in business or going bust.
Where it stands: Insurance lawyers keeping tabs on the litigation say that hundreds of lawsuits have been filed against insurers over virus-related claims — from In-N-Out Burger to the Houston Rockets to the nonprofit Simon Wiesenthal Center — with scant success so far.
What's at stake, according to an insurance industry trade group:
COVID could generate $40 to $80 billion in insurance payouts in the U.S., and over $100 billion internationally.
By contrast, 9/11 cost insurers $47 billion, while Hurricane Katrina cost them $54 billion.
The fight: Insurers argue that business interruption policies cover only physical damage — like the kind incurred during floods and fires — and that virus contamination doesn't count.
"When the end of the world is coming and we're being asked to pay for it, clearly that's not something you can responsibly do," Robert Gordon, SVP of policy, research and international at the American Property Casualty Insurance Association, tells Axios.
So far, the handful of decisions that have been handed down in relevant cases have gone against the policyholders — who typically don't have enough money or time to pursue endless litigation against their insurers.
3. Infection growth slowing
After weeks of explosive growth, the number of new infections in the U.S. is still climbing — but not quite as fast as it has been, Axios' Sam Baker and Andrew Witherspoon report.
The number of new coronavirus cases in the U.S. shot up by over 20% per week for the past month.
This week, it rose by a comparatively modest 7%.
That doesn't mean we're getting better. The U.S. may be leveling off, but it's leveling off at a very high rate of infection. The country is averaging roughly 66,000 new cases per day.
4. Portland mayor tear gassed by federal agents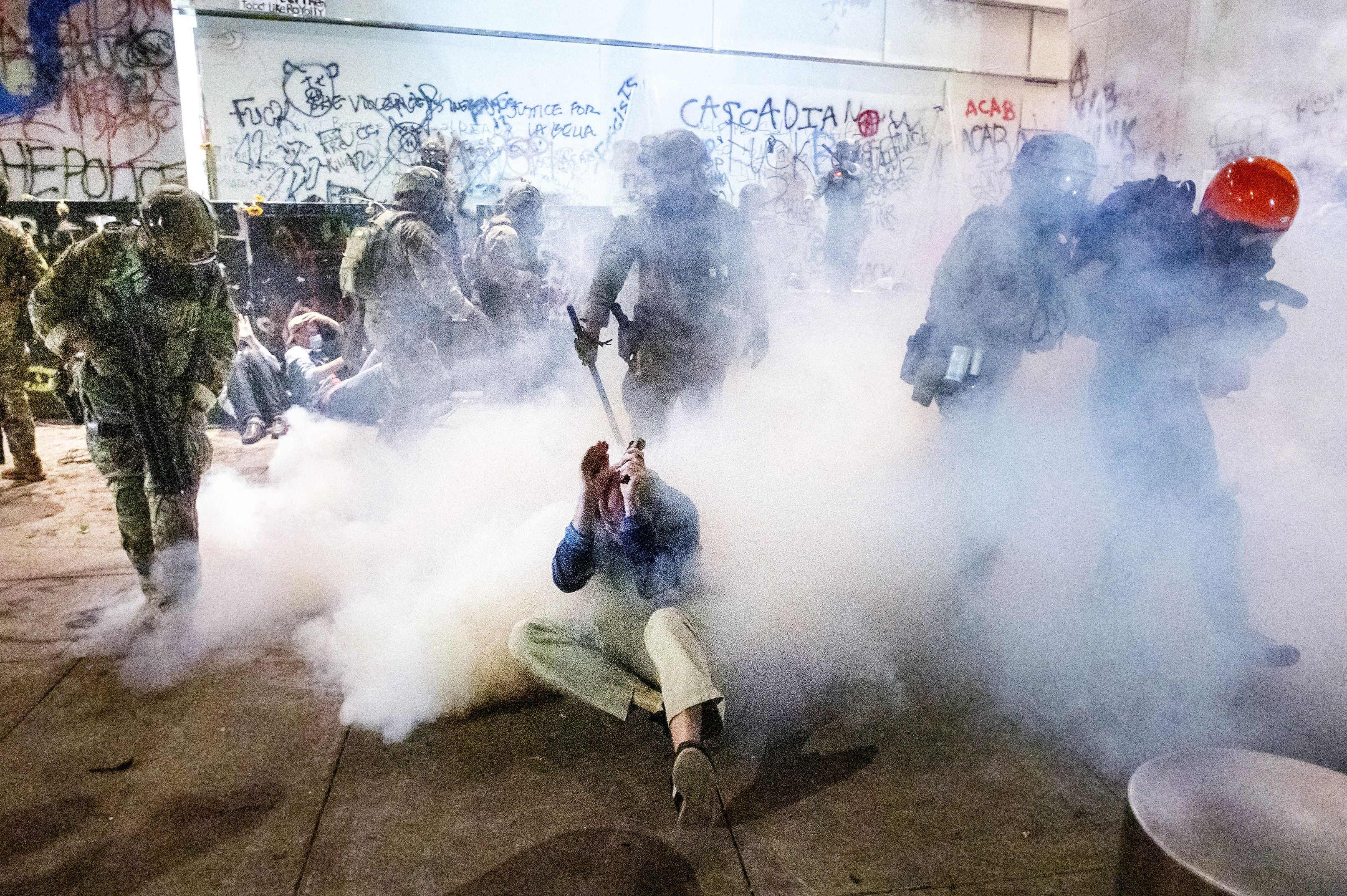 Portland's mayor was tear gassed by the U.S. government as he stood at a fence guarding the federal courthouse, during another night of protests against the presence of federal agents, AP's Gillian Flaccus reports.
Mayor Ted Wheeler, a Democrat, said it was the first time he'd been gassed.
Wheeler, 57, appeared slightly dazed, and coughed as he put on a pair of goggles someone handed him and drank water.
Why it matters: President Trump is also sending federal agents to Chicago and Albuquerque, N.M., a move that's deepening the country's political divide.
"You have radical-left Democrats running cities like Chicago," Trump said at his coronavirus briefing. "There'll be a time when they're going to want us to go in full blast, but right now we're sending extra people to help. We're arresting a lot of people that have been very bad."
5. Data du jour: Confederate monuments removed since May 25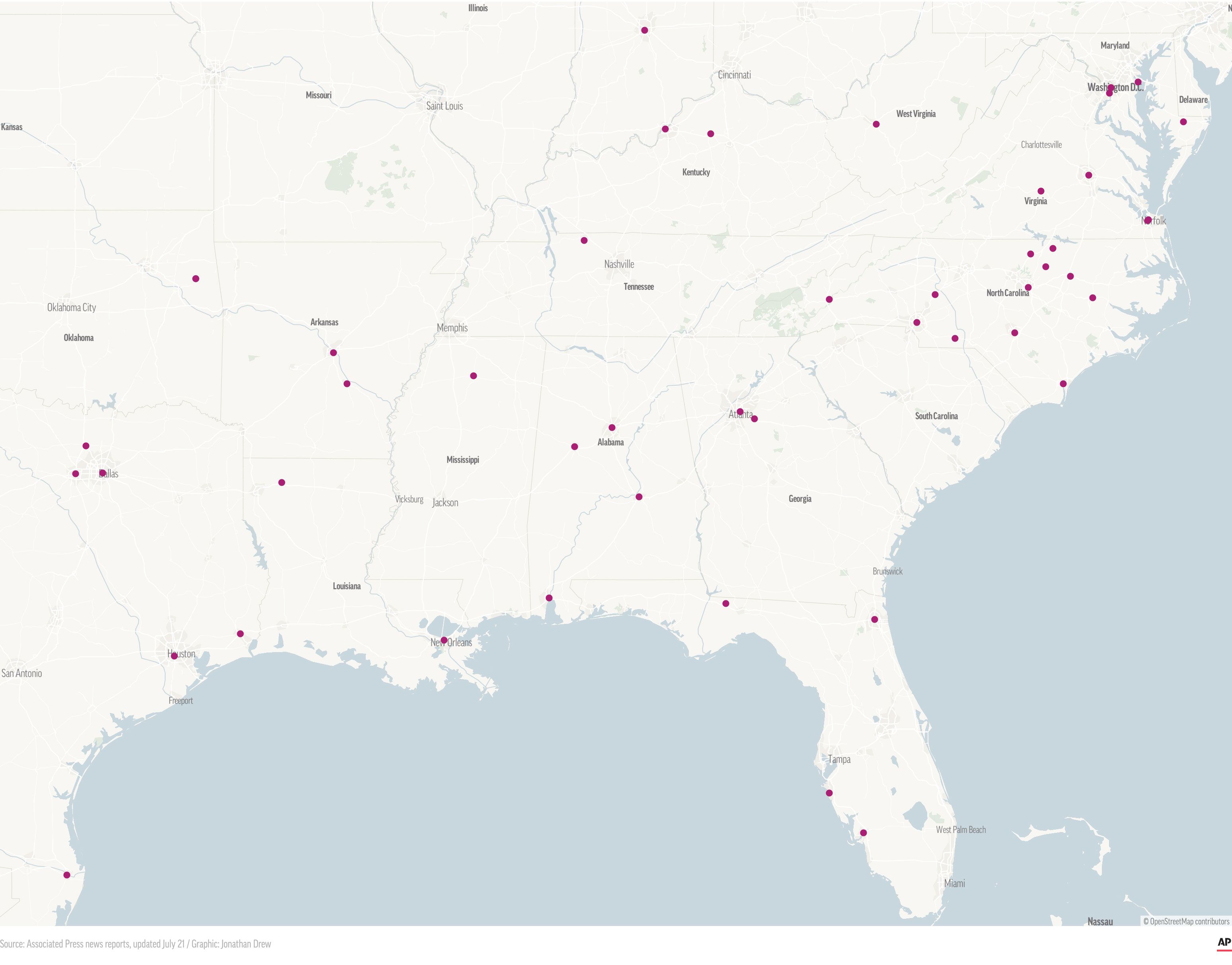 6. Sierra Club apologizes for John Muir racism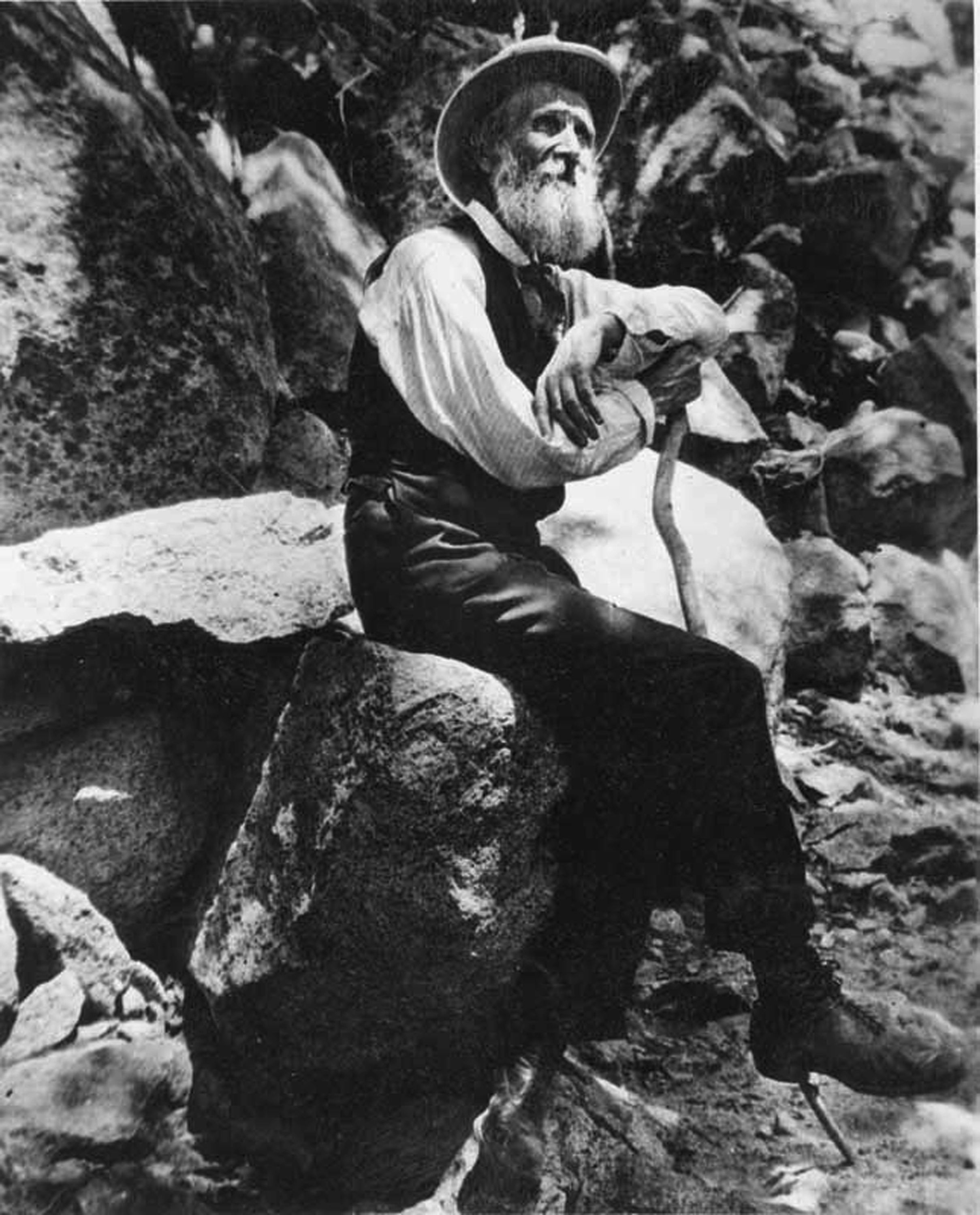 The Sierra Club said John Muir (1838-1914), the group's first president, "was not immune to the racism peddled by many in the early conservation movement":
"He made derogatory comments about Black people and Indigenous peoples that drew on deeply harmful racist stereotypes, though his views evolved later in his life," executive director Michael Brune wrote.
"In ... early years, the Sierra Club was basically a mountaineering club for middle- and upper-class white people who worked to preserve the wilderness they hiked through."
7. Doug Sosnik: The coronavirus election
Doug Sosnik, who was the White House political director during President Clinton's successful re-election race, is out with one of his famous political decks, six weeks out from the start of early voting for president:
Trump is starring in a rerun of his 2016 campaign in a different country than the one that elected him president. Trump changed our politics, but the coronavirus changed our country. Both of these accelerated a new era in American politics.
Doug says these three slides tell the story of the election: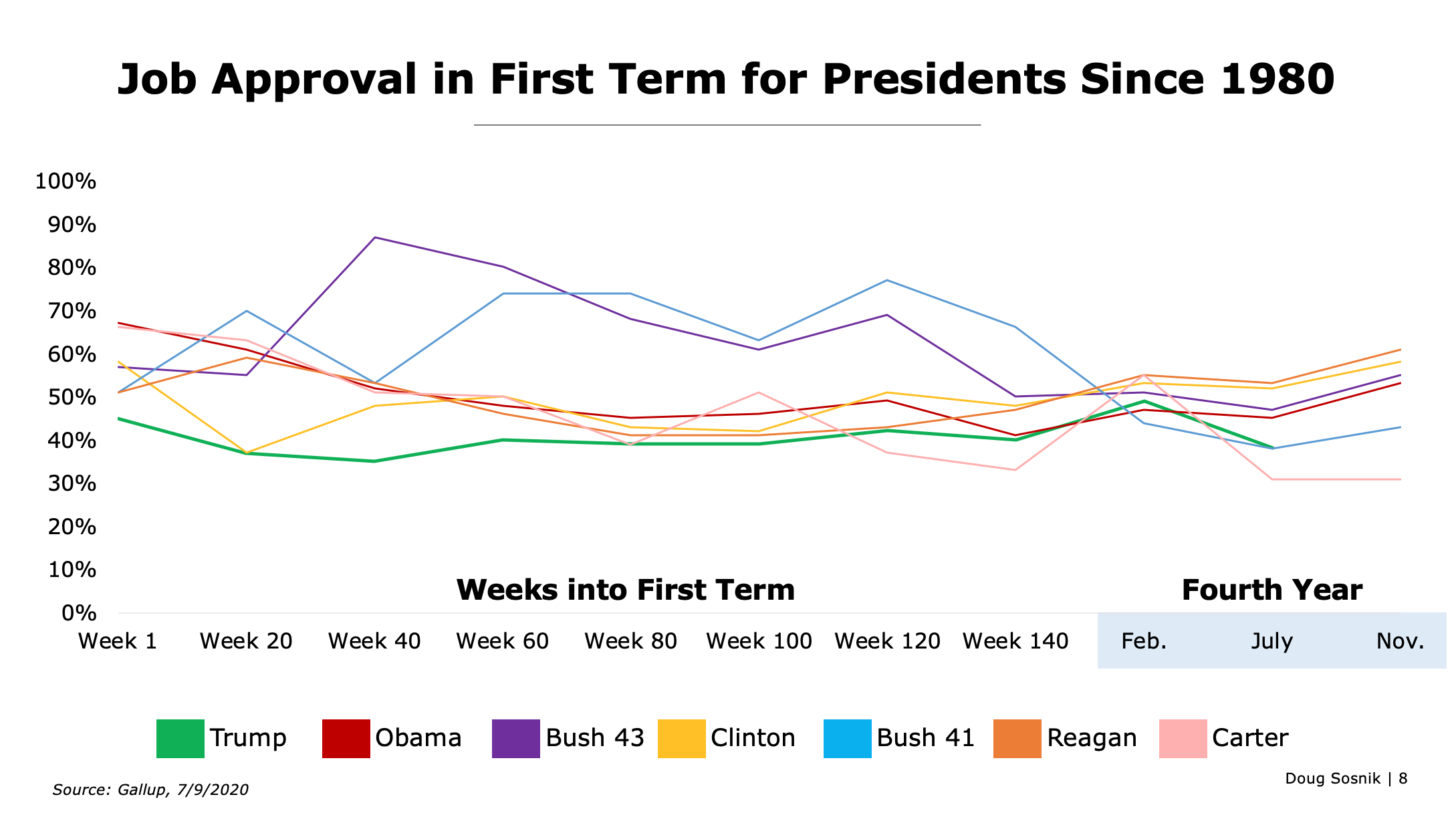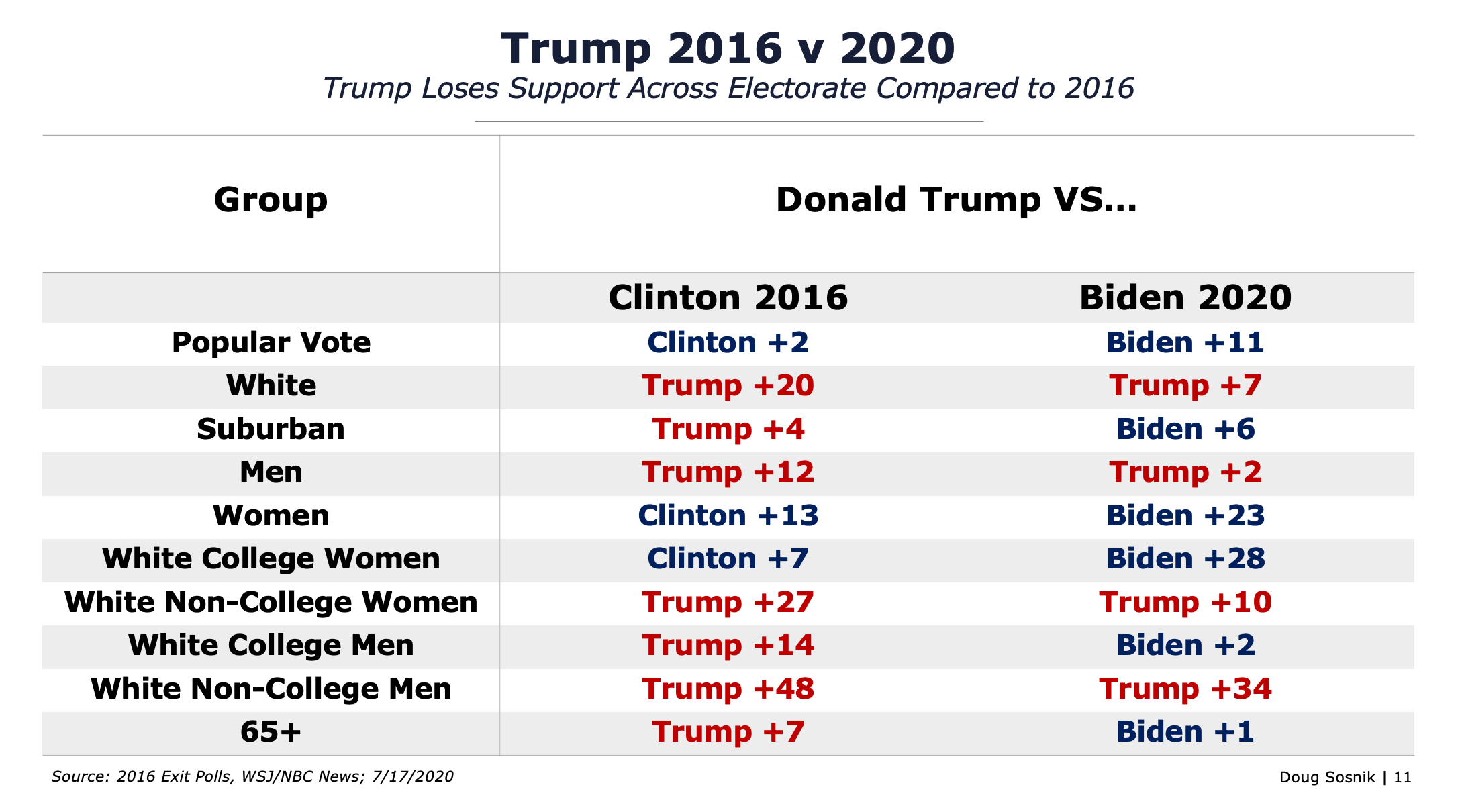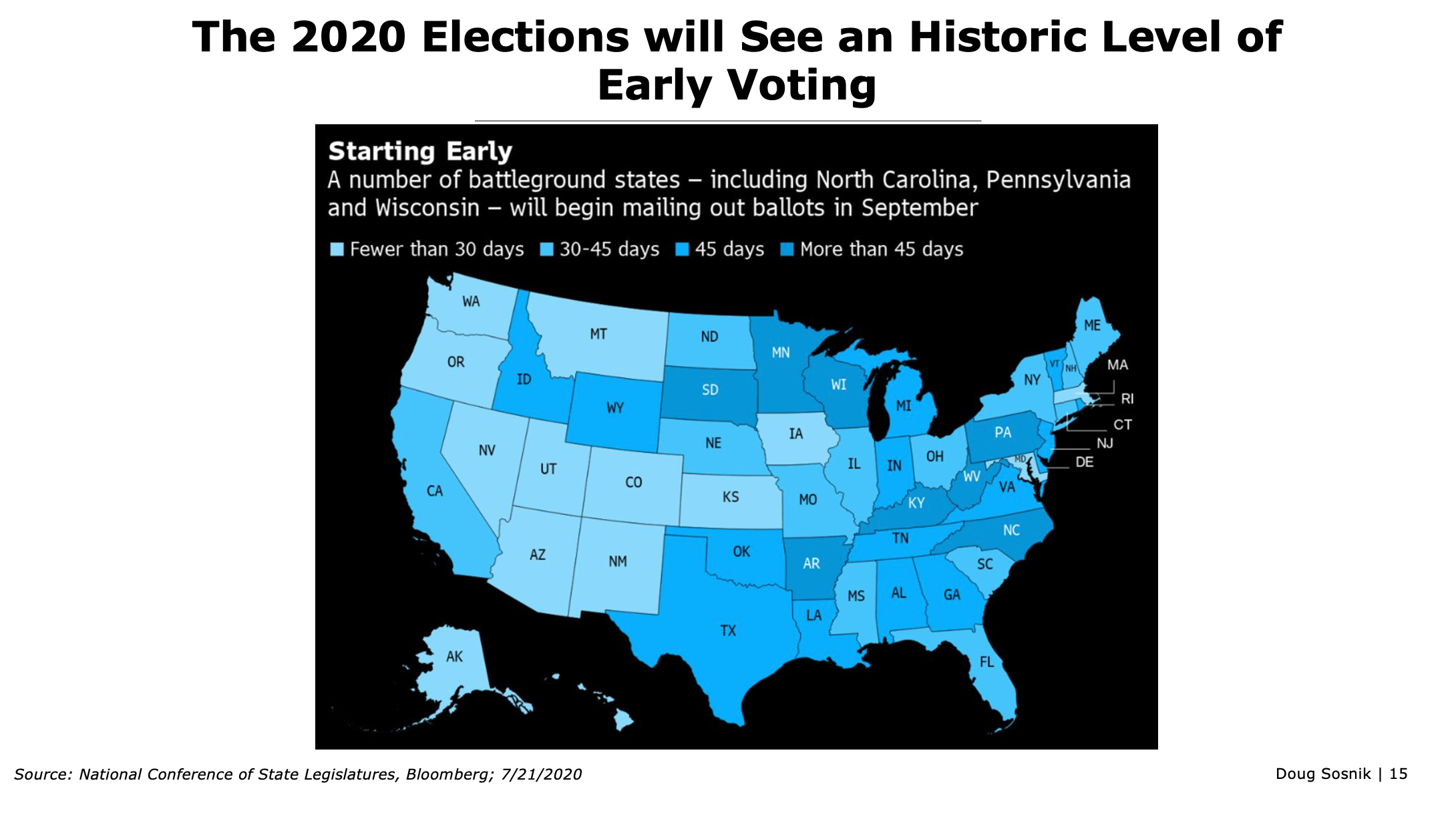 8. Sneak peek: Maryland Gov. Larry Hogan's new book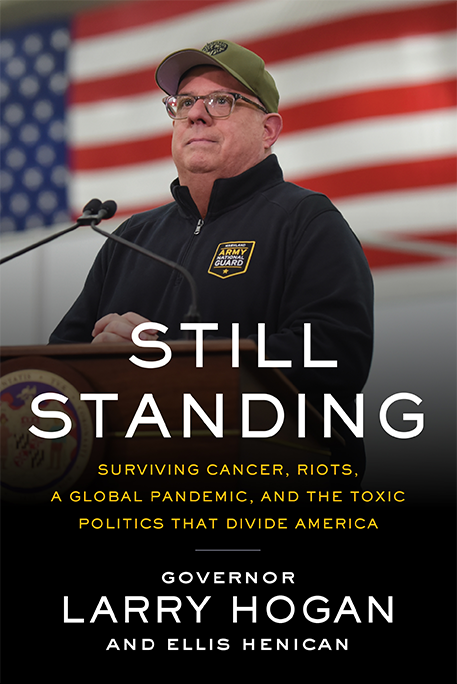 Maryland Gov. Larry Hogan, one of the Republican Party's top future presidential prospects, has a book out Tuesday, "Still Standing," that describes how seriously he considered challenging President Trump for re-election:
"I'm not just wandering around the states hitchhiking," Hogan recalls joking to reporters in New Hampshire after a trip to Iowa.
Hogan writes that he told them he had no interest in launching "a suicide mission" if he didn't think he had a prayer to win: "But a short, energetic campaign might be right up my alley. 'I'm pretty good at retail politics,' I said."
Hogan says he waited for Trump to unleash a nickname:
"I assumed he would go with 'Fat Larry,' an obvious choice as I had admittedly put on some weight since my cancer battle. Or maybe 'Cancer Boy.' That would be a good one. But it didn't happen."
"I never attack the president personally," Hogan continues:
Never call him a name. I'd really prefer not to talk about him at all. I stay focused on my job as governor. But when something rises to the level that I really disagree with, something that's just so offensive or that directly hurts the people of Maryland, I stand up and say something. ...
I'm respectful of President Trump. But unlike a lot of Republicans, I won't just stay silent, swear allegiance, and blindly toe the line.
9. Axios interview: New N.Y. Times CEO
Meredith Kopit Levien, the incoming CEO of the New York Times, tells Axios' Sara Fischer that her vision for the future includes establishing the Times as a world-class digital and tech company.
Why she matters: Kopit Levien helped drive the company's digital turnaround. Her focus on data and technology will be a big thing to watch.
The Times announced yesterday that Kopit Levien, the paper's current COO, will become its president and CEO, succeeding Mark Thompson.
At 49, she'll be the youngest CEO the company has had.
As part of Kopit Levien's goal to make the Times a digital powerhouse, she says she wants to "reimagine the way we do our work to look and feel and operate the way transformational tech companies do."
"There are more engineers at the Times than any other department other than journalists," she said.
10. ⚾ It's Opening Day! Bring on the "air high-five"
Opening Day — delayed for 119 days — brings ballparks without fans, cardboard cutouts for spectators and personal rosin bags for pitchers, AP's Ben Walker writes.
MLB players can put a patch with "Black Lives Matter" or "United For Change" on a jersey sleeve during opening day.
No high-fives? No problem, Phillies slugger Bryce Harper said:
"I think the air high-five is going to come back and be the coolest thing in baseball this year and be the coolest thing in sports."
📱 Thanks for reading Axios AM. Please invite your friends to sign up here.