Axios AM
April 29, 2020
🇮🇳 Breaking: Bollywood star Irrfan Khan, who played the police inspector in "Slumdog Millionaire" and was one of India's best-known exports to Hollywood, died today in Mumbai at 54. He had been hospitalized with a colon infection. Appreciation.
🗳️ Rep. Justin Amash (I-Mich.), a former Republican, launched an exploratory committee to seek the Libertarian Party nomination for a possible third-party presidential run. Details.
💻 You're invited! Tomorrow (Thursday) at 12:30 p.m., Axios will host a live virtual event on the impact of the virus on modern work life.
Erica Pandey and Jim VandeHei will talk with Slack CEO and co-founder Stewart Butterfield, and Verizon chairman and CEO Hans Vestberg.
Register here.
1 big thing: Prepare for less privacy
Whether in the workplace or the mall, people can expect that an opened-up world will involve more intrusive security measures and surveillance, managing editor Jennifer Kingson writes from New York.
Why it matters: All the new coronavirus protocols that companies are considering for their workers and customers — from contact tracing and temperature-taking to heat mapping and "immunity passports" — have privacy and civil liberties implications.
While there's evidence that people are less concerned with privacy than before the pandemic hit — and more concerned with health — they still may not be ready for a world where their blood is tested for antibodies before boarding an airplane, as Dubai-based Emirates airlines has started doing.
Delta CEO Ed Bastian said the airline is considering "immunity passports" that would be required for boarding.
Other options could have a far broader reach:
Employers are entitled to mandate that workers get their temperature taken at the workplace (per a coronavirus-specific EEOC decision), report any symptoms to their boss, and get a COVID-19 vaccine if one is developed, The Wall Street Journal reported.
Apple and Google are collaborating on an app-based system for contact tracing that "uses Bluetooth to determine if users have recently been in close proximity to someone with the coronavirus," Axios' Ina Fried reports.
Where it's going: Companies are going to be collecting a lot more information about people — through contactless payment systems, and through various technologies in development that will track people's virus exposure.
The bottom line: "[W]e're going to be forced to be more biosecure, because my infection could infect an entire village," James Canton, CEO of the Institute for Global Future, tells Axios.
2. Pandemic flattens the sharing economy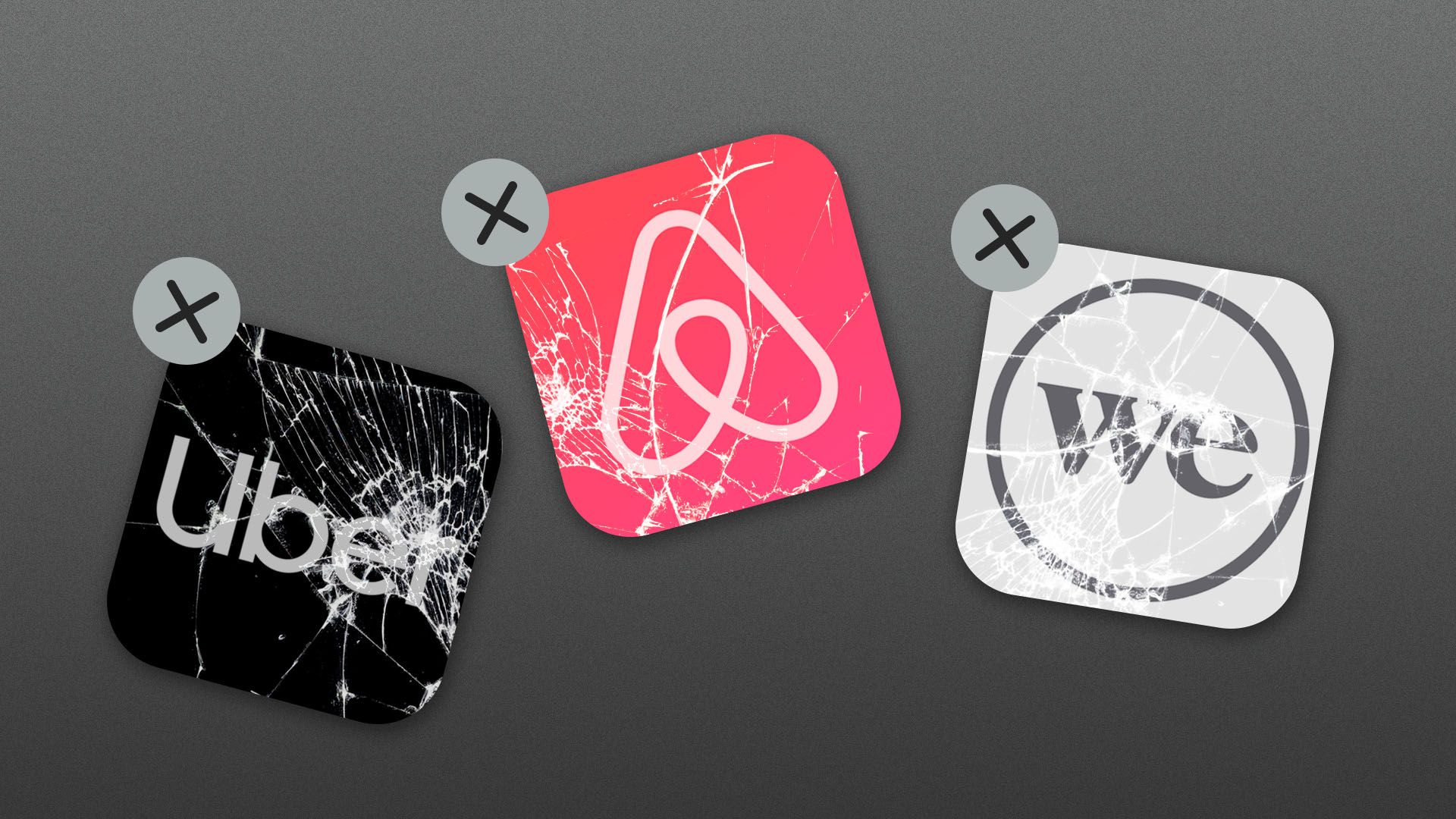 The "sharing economy" — embodied by Uber, Airbnb and WeWork — is in critical condition, thanks to the coronavirus pandemic, managing editor Scott Rosenberg writes from the Bay Area.
Why it matters: Basic assumptions about the evolution of human behavior in the digital age are melting under the pressure of COVID-19, requiring us to recalibrate how we envision the tech-enabled future.
Ride-hailing giants Uber and Lyft have seen their business crater, according to analysts.
Neither has ever turned a profit. Uber is weighing layoffs of up to 20% of its 2,700 employees, The Information reported.
Airbnb has added cleaning protocols and 24-hour between-stay buffers. The privately held company hasn't disclosed how its business is faring, but it took on two separate $1 billion loans earlier in April.
WeWork, which packs large numbers of workers from multiple companies into its teeming co-working spaces, was already in trouble before the coronavirus hit, and now is trying to figure out how to make "members" feel comfortable enough to return to their pods.
The pandemic has brutally shut down these companies' fundamental bets.
Minimal travel means little demand for short-term rentals. And thanks to work-from-home orders, there's little demand for co-working space.
The big picture: The sharing economy — an idealistic vision birthed and branded in the late 2000s, during the last economic crisis — held that Americans were moving beyond an ethos of acquiring and protecting stuff.
Instead, we would willingly share use and enjoyment of space, vehicles, and tools, saving money to buy memorable experiences.
What's next: In some ways, the pandemic opens a door to the revival of the sharing economy's original, grassroots ideals of community cooperation and peer-to-peer trust.
There's a lot of flour, sugar and yeast passing from neighbor to neighbor these days, even if we're just leaving it on one another's doorsteps.
We may not rush back into shared spaces — but we've experienced a profound demonstration of interdependence.
3. 🦠 Coronavirus quick catch-up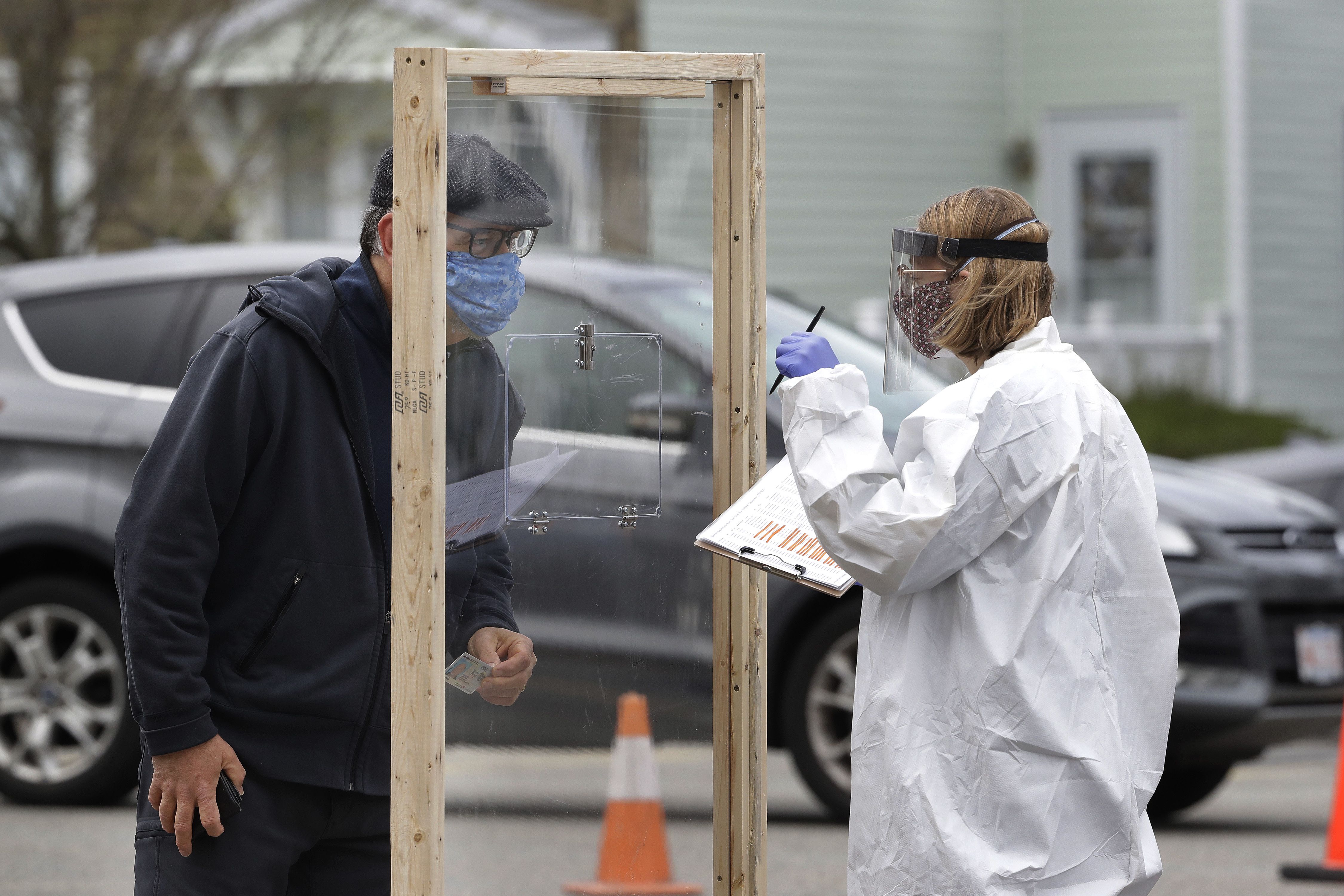 🧼 Milestone: More than 1 million people in the U.S. have tested positive for the coronavirus, accounting for about a third of the world's total confirmed cases. See our state-by-state map.
✈️ JetBlue became the first major U.S. airline to require passengers to wear a face covering (nose and mouth), beginning May 4.
🍽️ Thousands of independent restaurant owners from across the country will join a Zoom press conference at 11 a.m. ET to push Congress to create a "restaurant stabilization fund" for small eateries on the brink of insolvency.
⚡Axios, which qualified for a PPP loan to avoid layoffs, announced that it will return the money, after nearing a deal for an alternative source of capital.
4. Award-winning pair
I was arrested by these two winning images in an annual global contest by the World Press Photo Foundation, based in Amsterdam: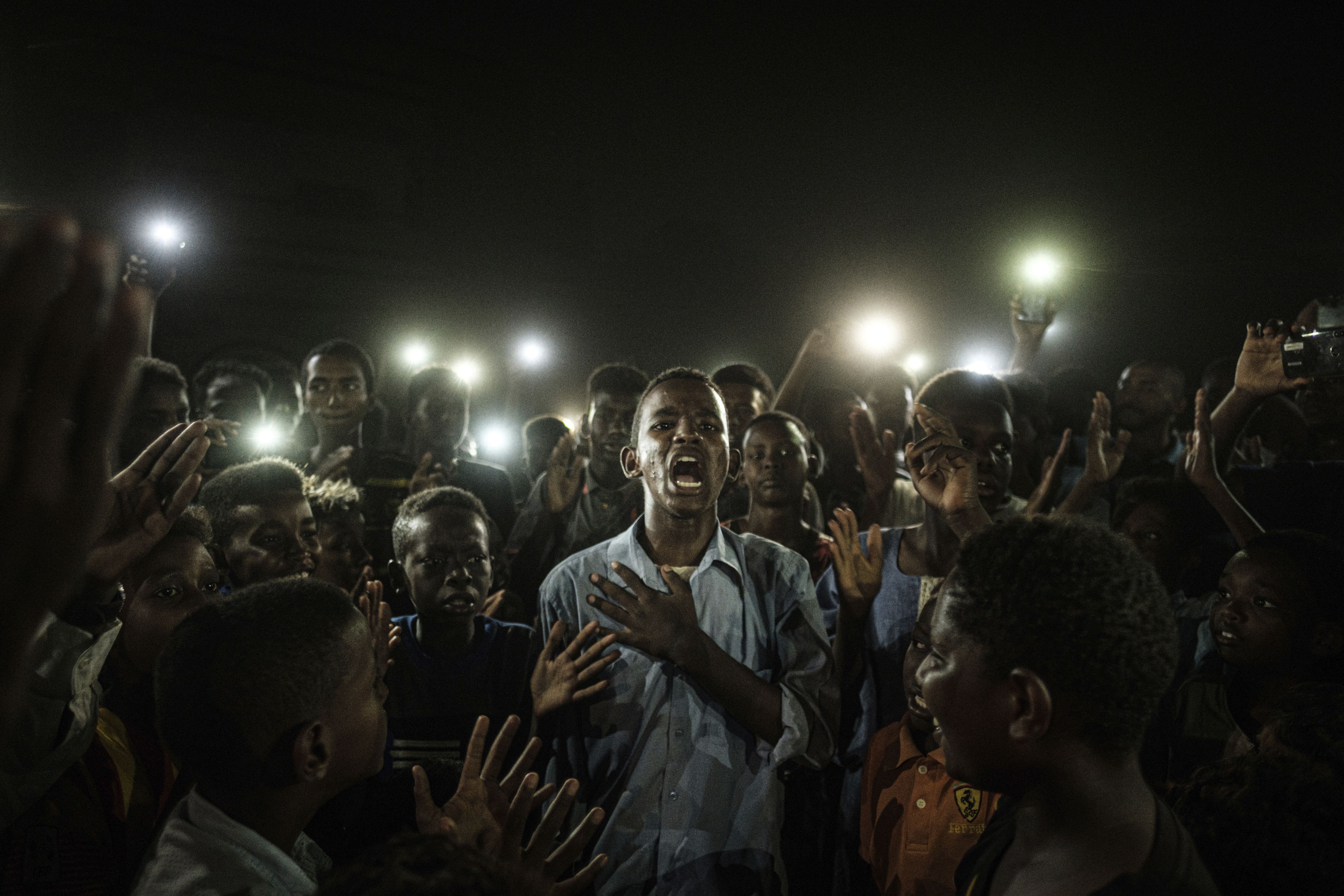 World Press Photo of the Year went to "Straight Voice" (above), showing a young man in Khartoum, Sudan, illuminated by mobile phones during a blackout as he recites protest poetry, while demonstrators chant slogans calling for civilian rule.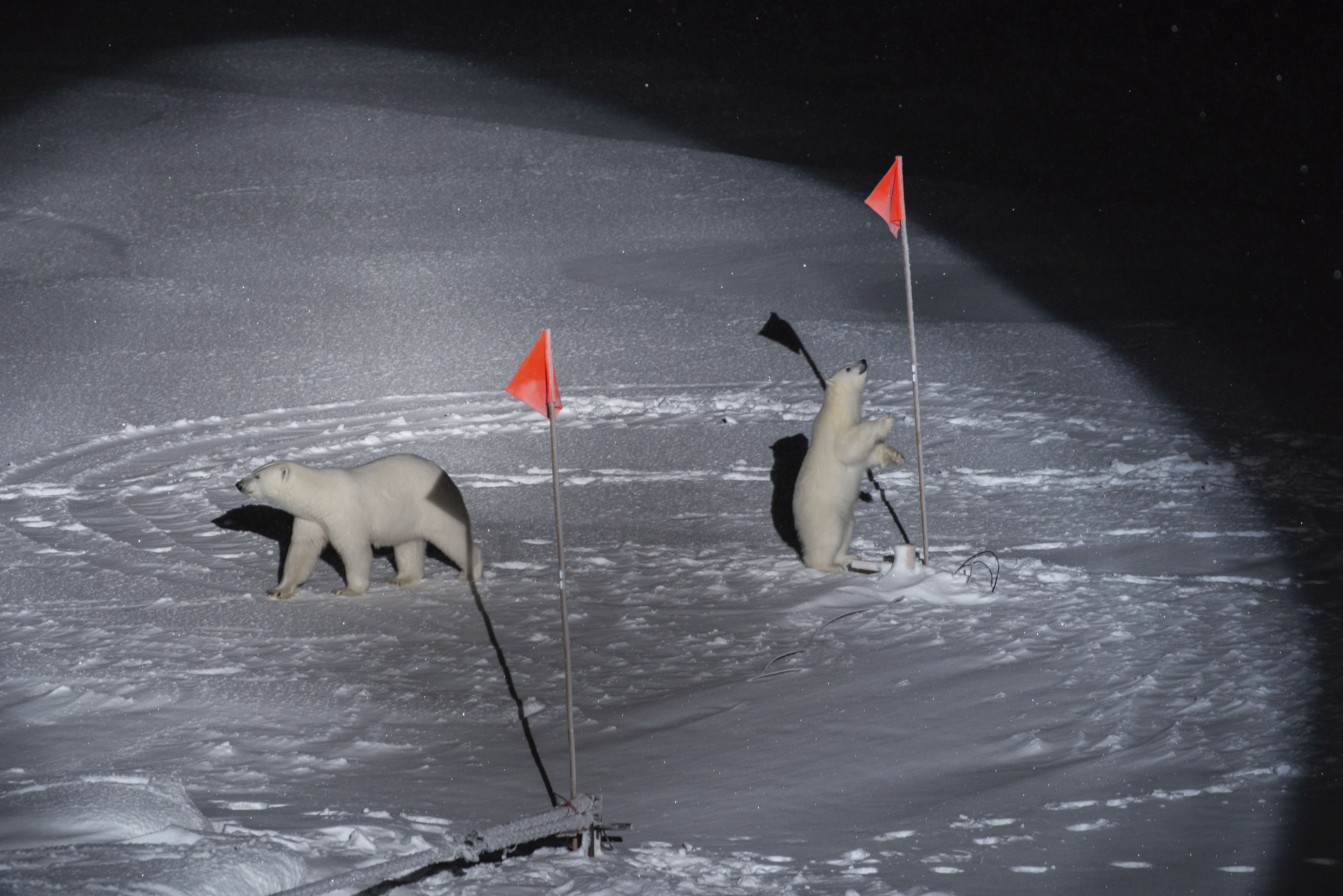 The Environment Singles winner (above) was a photo for The New York Times of a polar bear and her cub checking out equipment placed by scientists from Polarstern, a ship that was part of a scientific expedition investigating the consequences of climate change in the central Arctic Ocean.
5. Passing the torch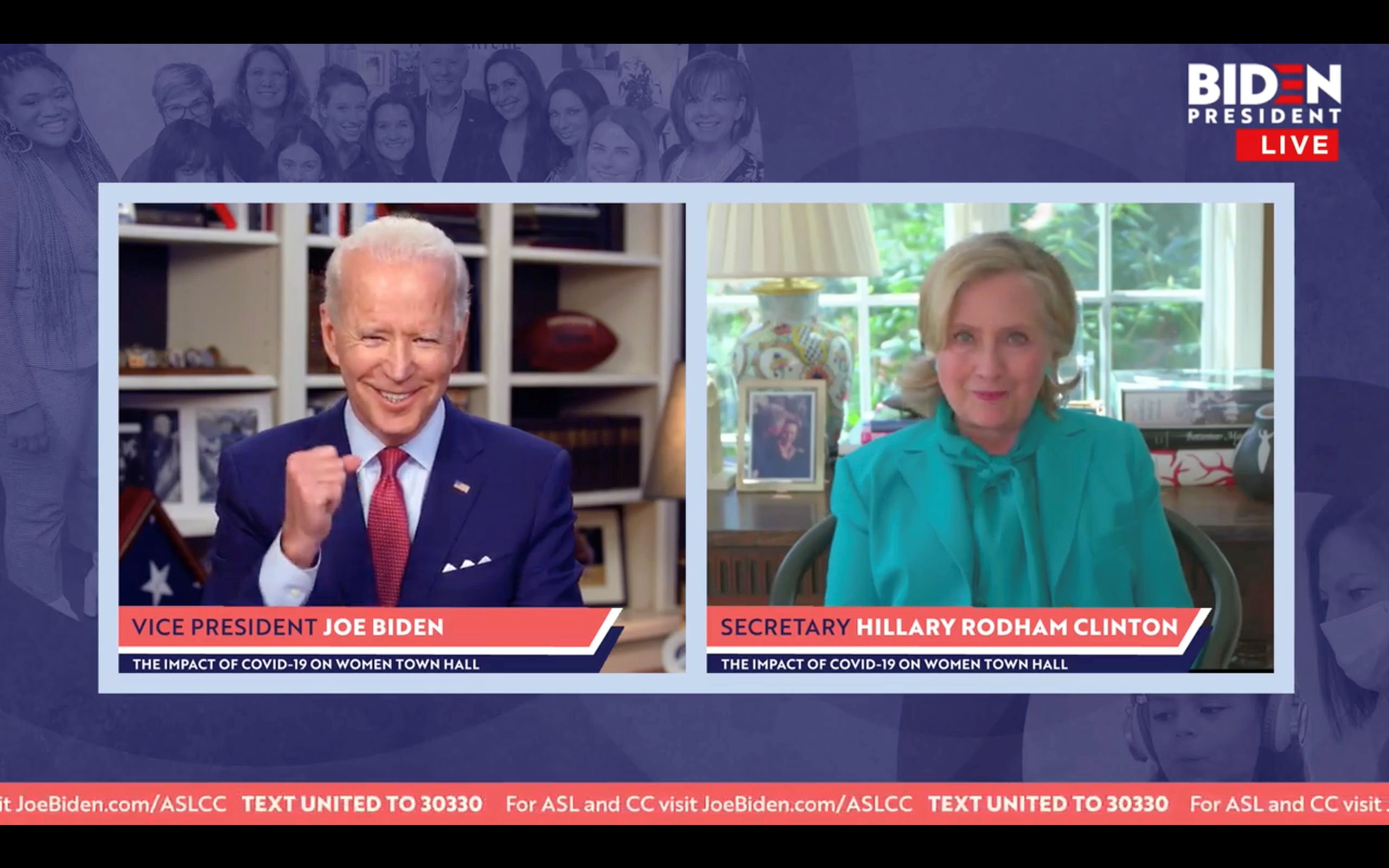 During a "Virtual Women's Town Hall " staged for her endorsement, Hillary Clinton told Joe Biden: "Think of what it would mean if we had a real president," rather than one who "plays one on TV."
"I have to tell you something completely honestly," Biden said near the end of their chat. "I wish this were us doing this and my supporting your reelection for president of the United States."
6. ⚾ Scoop: Baseball's best case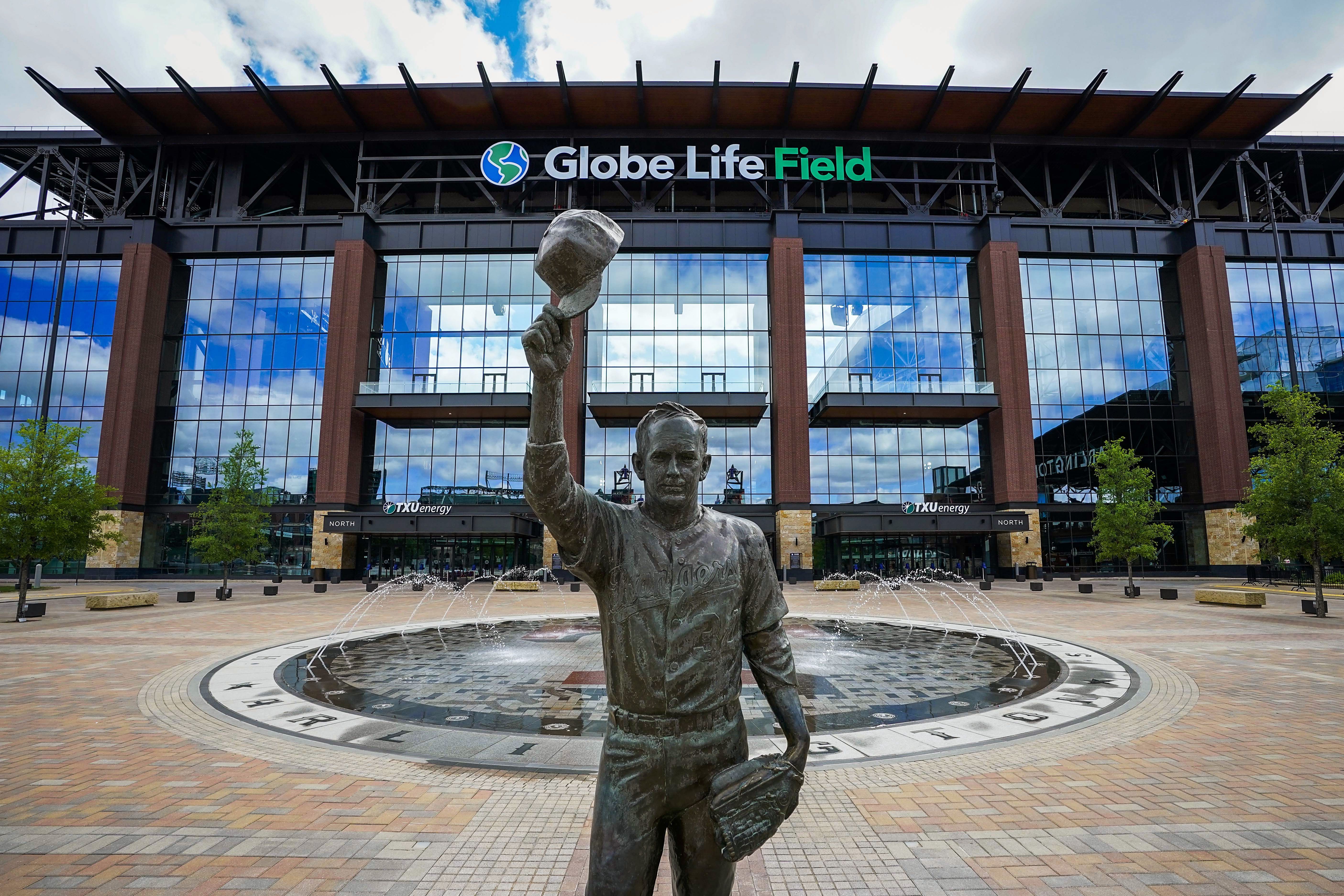 Major League Baseball sees midsummer as the likely best case for opening the season, probably with no fans in the stands, sources tell me.
In the hope that opening over the Fourth of July holiday weekend might be feasible, some executives are considering the tagline: "America's game is back on America's birthday."
One scenario calls for a few weeks of "spring training" in June, ahead of a shortened season.
USA Today's Bob Nightengale, who tends to have good sources, reports that MLB officials "have become cautiously optimistic this week that the season will start in late June, and no later than July 2."
Nothing is decided, and you'll hear all kind of possibilities floated by the league, players, agents and broadcasters. But I'm told that given the expectation that the games will be closed to fans, it makes sense to use as few ballparks as possible.
7. 📊 Support for mail voting doubles in two years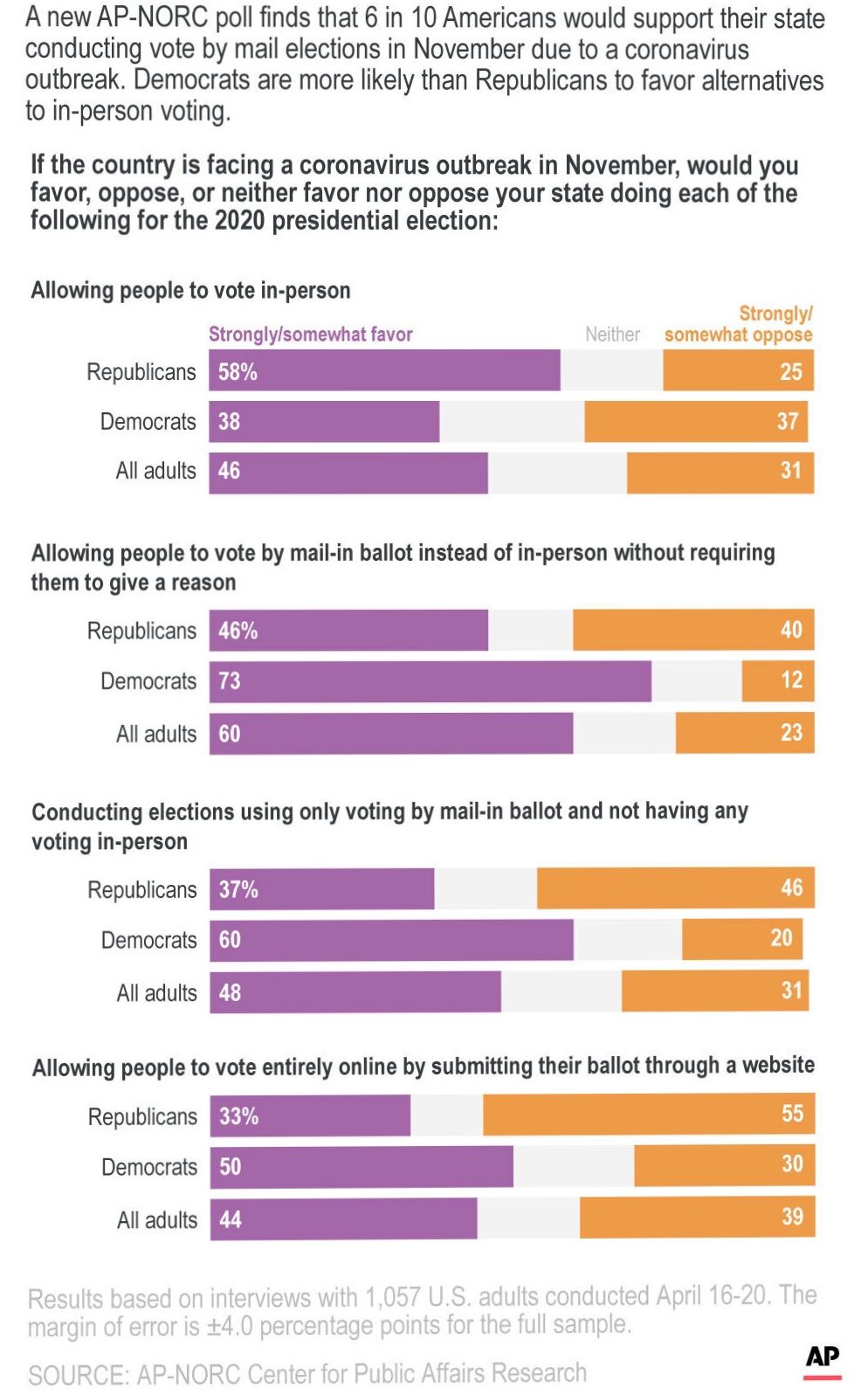 39% of Americans in an AP-NORC poll favor all-mail elections, up from 19% in 2018, with Democrats much more likely to favor ... 40% of voters are opposed.
But 48% favor mail-only voting if the pandemic is ongoing in November.
🎥 8. The talk of Hollywood
The Academy of Motion Picture Arts and Sciences decided — by Zoom, of course — that with so many theaters shut down, streamed-only movies will be eligible for Oscars this year. —Hollywood Reporter
9. 📺 Captive audience spikes cable ratings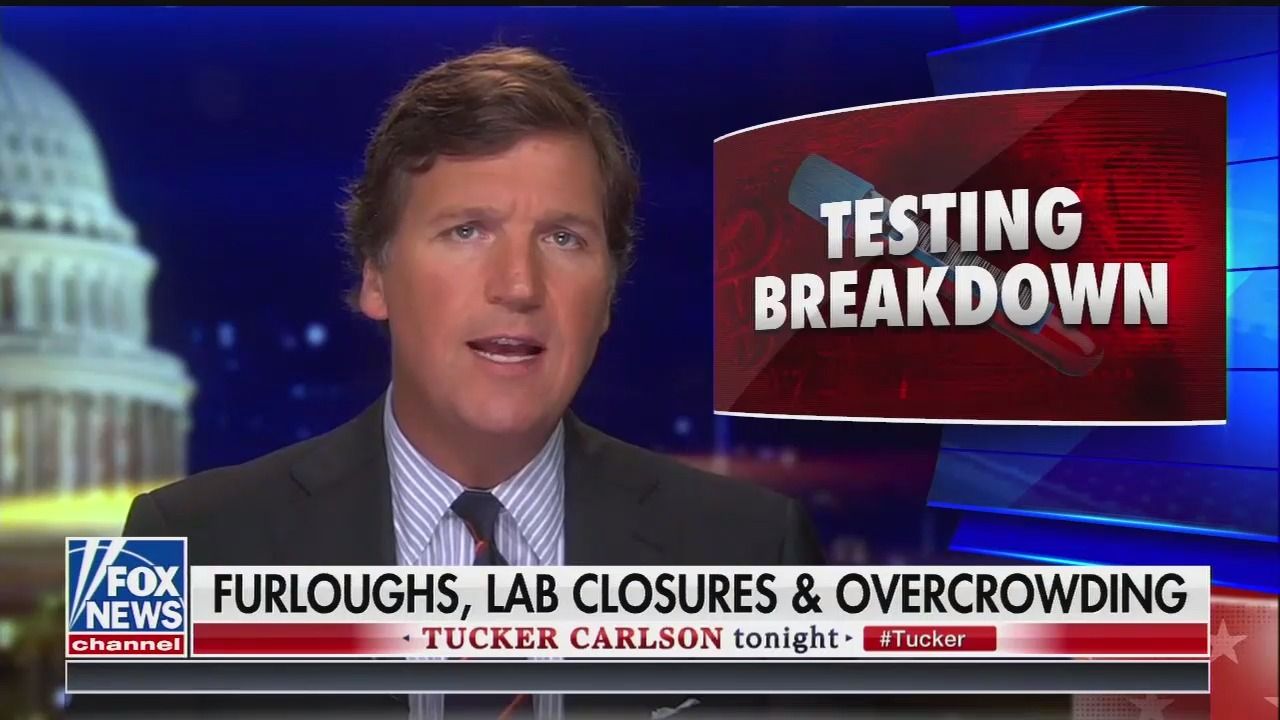 The cable-news hosts Tucker Carlson, Joe Scarborough and Mika Brzezinski, Chris Cuomo, Bret Baier, Nicolle Wallace, and Anderson Cooper each recorded their most-watched month ever in April, AP Media Writer David Bauder reports.
Fox News prime time had the most viewers ever in April, MSNBC's full-day schedule had the largest audience in network history, and CNN's all-day audience was the highest since 2005, when Hurricane Katrina struck.
Nielsen numbers also show Baier's 6 p.m. ET "Special Report" on Fox was the highest-rated in cable news for the first time, primarily because it often coincided with President Trump's daily briefing.
While hosting from his Hampton basement because he had COVID-19, CNN's Cuomo beat MSNBC's Rachel Maddow among younger viewers for the first time.
During weekday prime time, Fox News averaged 4.14 million viewers, MSNBC had 2.47 million and CNN had 2.16 million.
Among the broadcast nets, ABC's "World News Tonight" topped the evening newscasts with an average of 10.2 million viewers. NBC's "Nightly News" had 9.6 million and the "CBS Evening News" had 6.7 million.
10. 1 smile to go: Video game hits home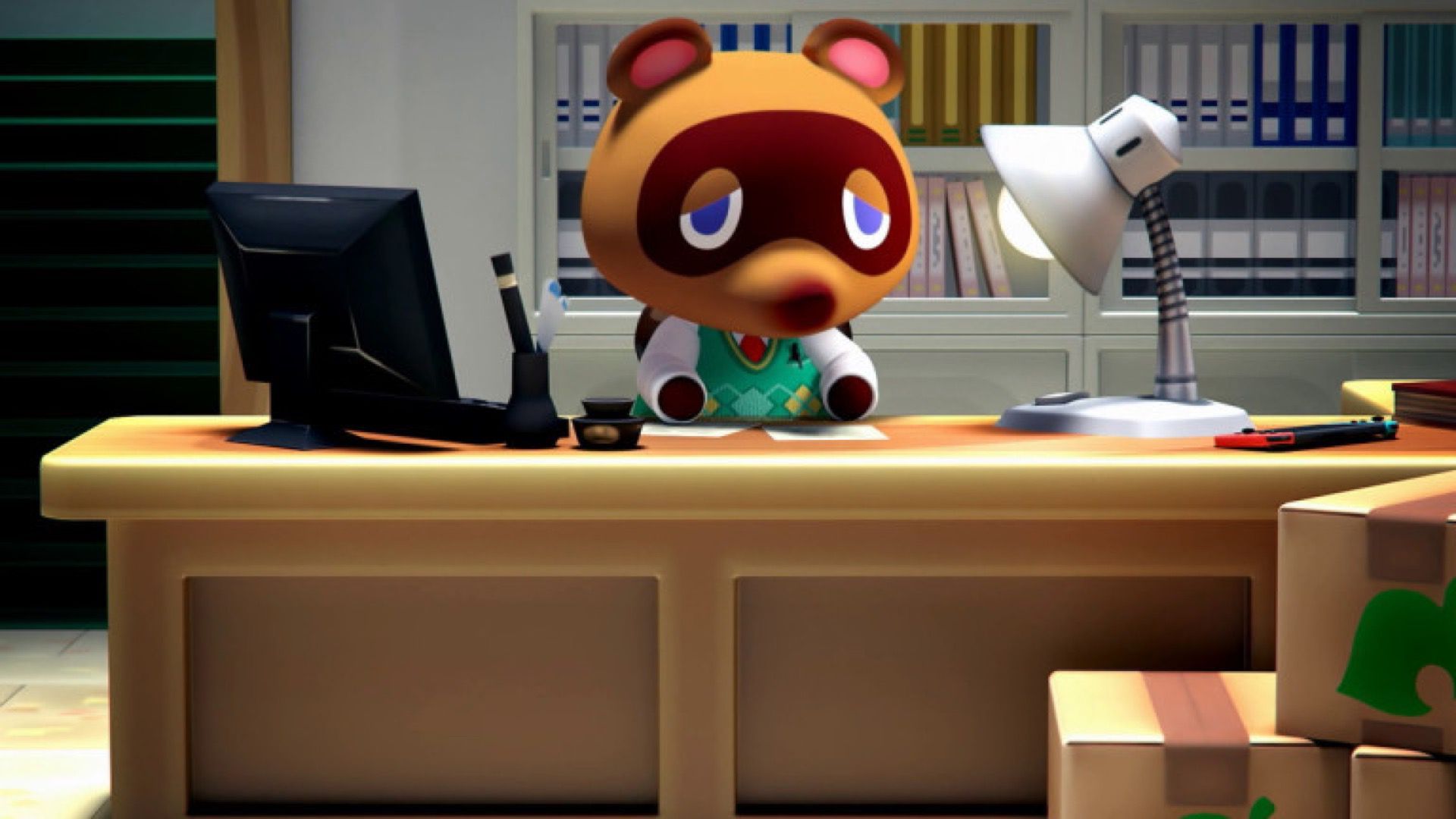 When video games mirror real life .. Nintendo's "Animal Crossing: New Horizons" slashed its in-game interest rates, the gaming news site Kotaku reports.
The rate, originally set somewhere around 0.5%, now lies closer to 0.05% — effectively rendering savings accounts in the game's Bank of Nook useless.
Think of it as a virtual stimulus. Users on Reddit theorized that — in a game where trading turnips functions as the stock market — the move was meant to force players to pump cash into local economies, rather than live off savings.
📱 Thanks for reading Axios AM. Please invite your friends to sign up here.