Axios AM
September 01, 2023
🚙 Happy Friday, and happy Labor Day getaway day! Welcome to September.
Smart Brevity™ count: 1,356 words ... 5 mins. Edited by Jen Koons and Emma Loop.
🖊️ 1 big thing: Trump's circle of flattery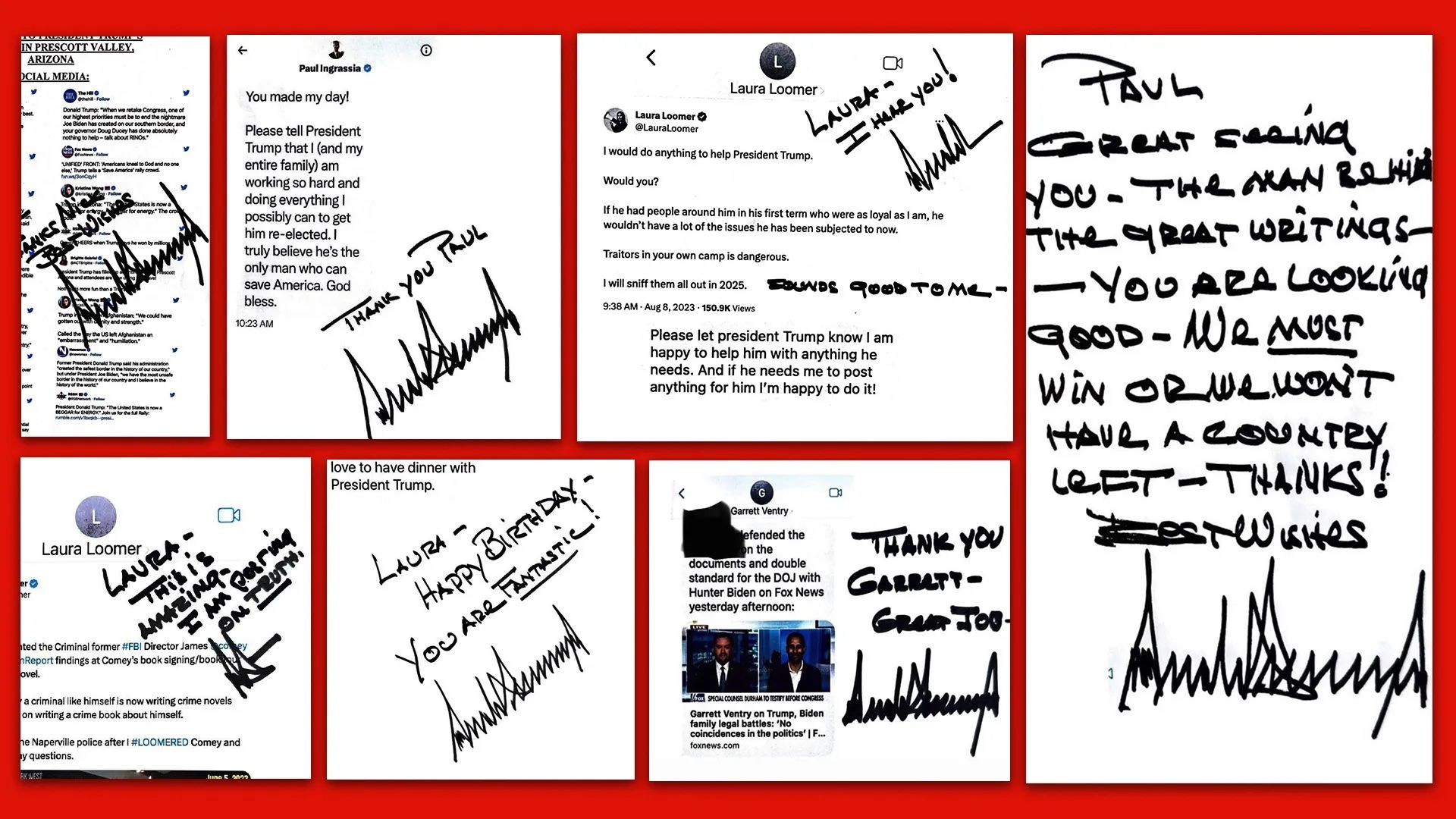 Each day, former President Trump's staff presents him with printouts of fan mail, supportive op-eds, favorable tweets and encouraging polls.
Trump, black Sharpie in hand, often scrawls responses on them — then has aides text a photo of the comments back to the writer. The Trump-signed hard copies are then sent by U.S. mail, Axios' Sophia Cai reports.
Why it matters: The big stack is an ego-soothing exercise for Trump that often winds up creating viral threads, as recipients of Trump's comments — some of whom have big digital followings — post them on social media.
The result: a constant chain of support, commiseration and shared grievance — that can be printed out for him the next day.
✉️ Case in point: Paul Ingrassia, a former Trump White House intern, says he's received more than a dozen notes from Trump since October in response to supportive articles Ingrassia wrote for conservative outlets.
After he wrote Trump recently to flag an article "you may have overlooked," Trump wrote back: "Never! Just posted" — Trump had reposted Ingrassia's piece on Truth Social.
Recalling a visit Ingrassia had made to the former president's golf club in Bedminster, N.J., Trump added: "Great seeing you — the man behind the great writing — you are looking good."
Like many of Trump's pen pals, Ingrassia posts the former president's replies on his own social media. He says Trump's handwritten notes, which he's framing, encourage him to keep writing articles.
Trump's circle of flattery includes allies across the country who flag their own tweets — and video of their TV appearances — to Trump aide Natalie Harp, senior adviser Jason Miller or communications director Steven Cheung.
Trump's handwritten responses have come to be coveted by young Republicans.
One ally whose messages typically reach Trump is Laura Loomer, a far-right activist who narrowly lost a bid for the U.S. House last year in the district that includes Mar-a-Lago.
Loomer recently wrote she would "sniff out" Trump traitors.
"Sounds good to me," Trump scrawled next to "traitors."
2. 😮 That's not Ina: Making your own deepfake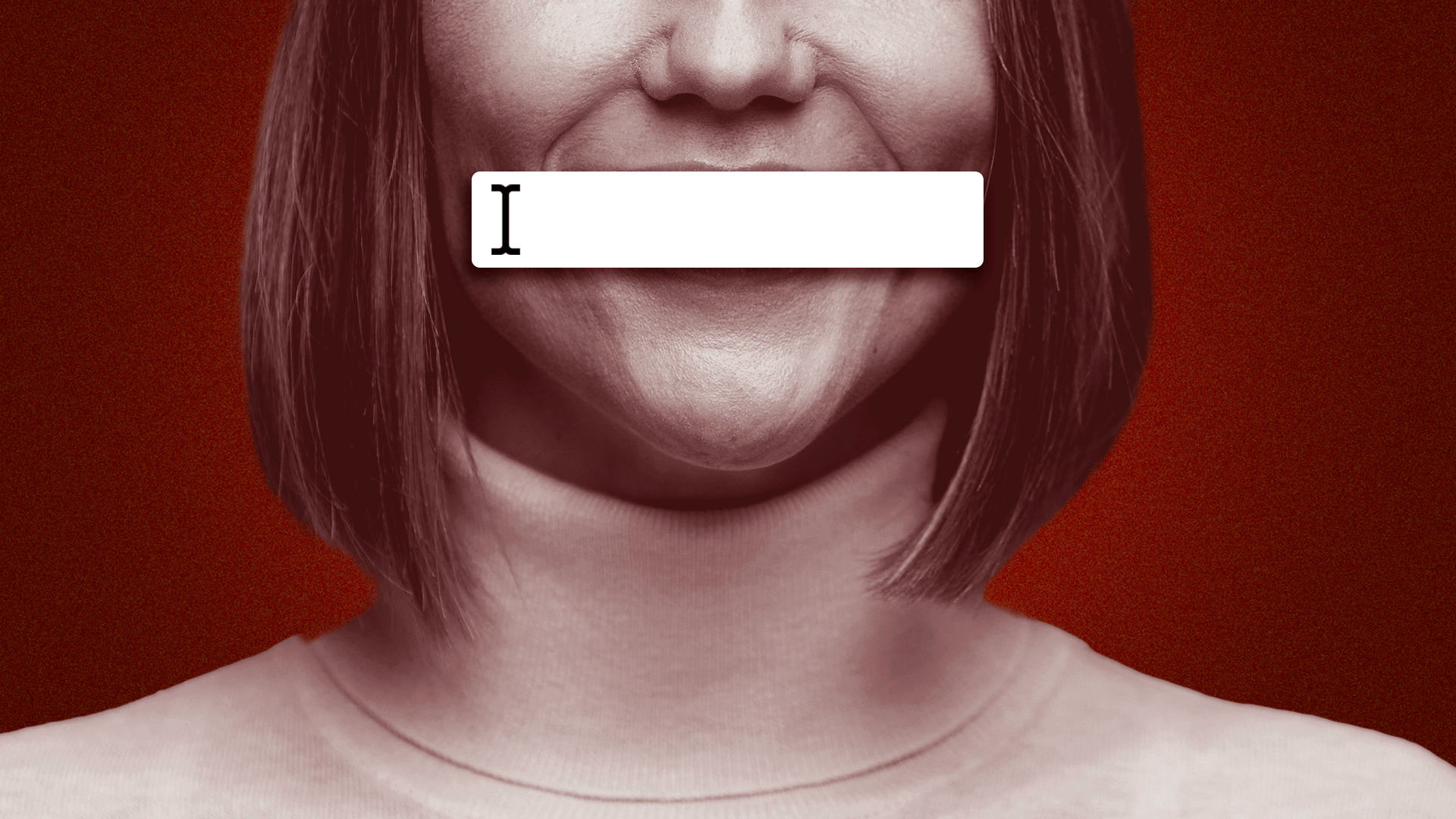 Axios chief tech correspondent Ina Fried writes as a "Prompt" review, where she road-tests AI products for our daily Axios AI+ newsletter:
"Hi, Mom. Hi, Dad." The face in the video was mine. The voice was mine. But I hadn't spoken the words my parents heard.
The video was the product of a company named HeyGen, which allows anyone to create a personal "deepfake" — an AI-generated video double capable of reciting virtually anything you type into a text field.
Why it matters: Experts have been sounding alarms about deepfakes for years. But you can make them now — and it requires no specialized skill.
🦾 How it works: To create a personalized avatar, customers send HeyGen a two-minute video of themselves. (Ina's was about Lego.)
HeyGen returns a digital avatar that you can use to generate videos by typing the words you want to speak into a text box.
👍 The good: HeyGen's recreation of me was convincing — or convincing and creepy, according to friends and family I shared it with.
In making the video to accompany this review, I was able to generate a short segment using my avatar in less than five minutes, all without having to put on makeup, grab a tripod or fuss with lighting.
👎 The bad: HeyGen isn't always good at properly pronouncing names. I had to change my name to "Eena Freed" to get my avatar to say it correctly.
The lip movements are good, but not flawless. One time, my gaze wasn't right at the camera.
Practicalities: HeyGen offers a range of subscription options from around $50 to $150 per month.
The average cost is around $3 per minute. Setting up a personal avatar costs a flat $199.
The bottom line: HeyGen's tool is impressive but probably doesn't make sense for casual messages to friends, particularly with the price tag. (Why not just record a selfie video?)
It could be useful for personalizing sales messages.
👀 You gotta see this: Watch Ina's deepfake video ... Share this story.
3. 😷 Bad behavior is here to stay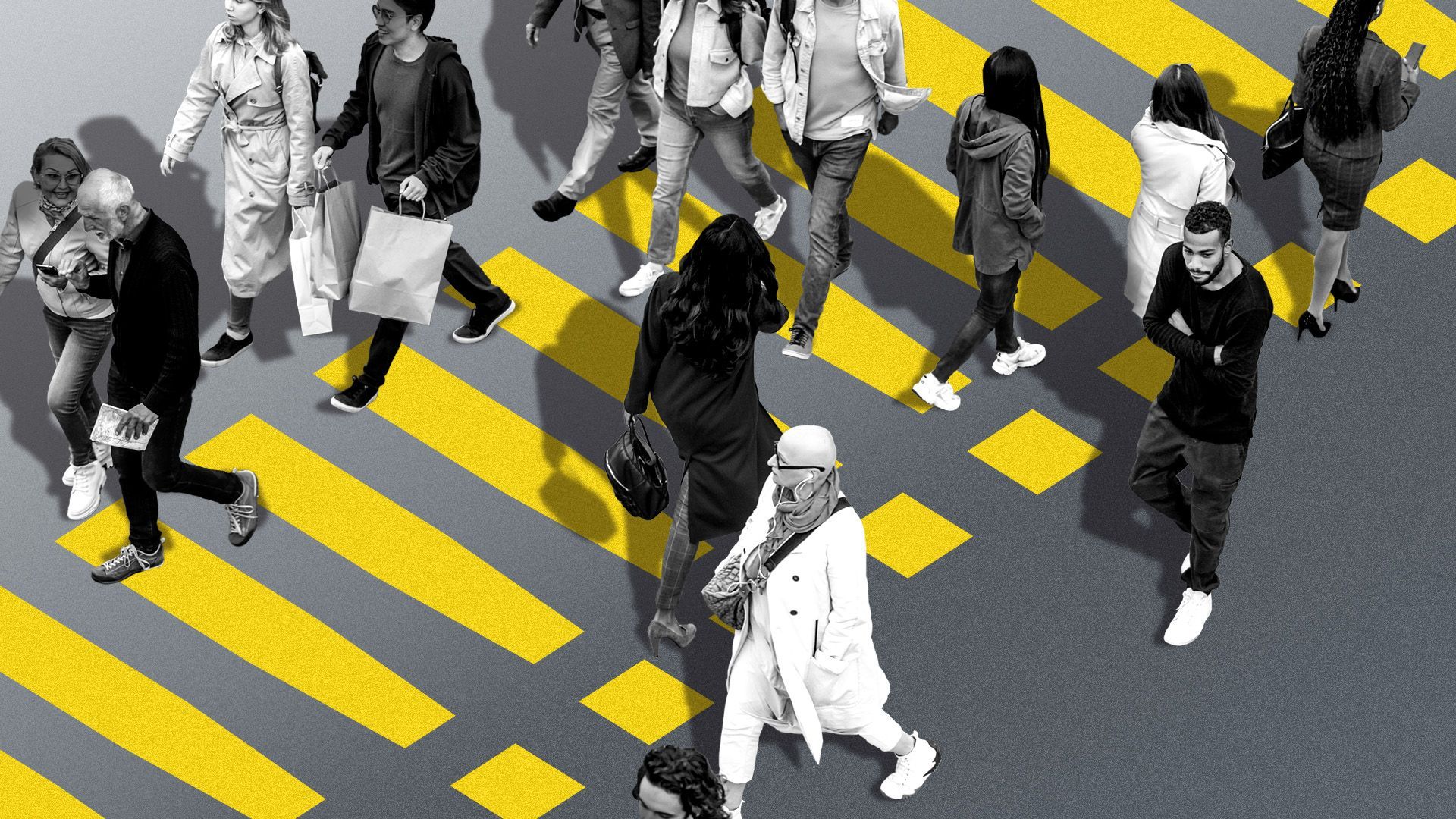 Concertgoers throwing things at performers. People talking on their phones during movies. Tourists defacing historical landmarks in pursuit of the perfect selfie.
The first truly post-pandemic summer has shown the bad behaviors unleashed during the stress of COVID aren't slowing down, Tina Reed writes for Axios Vitals.
Why it matters: Worsening mental health, and decaying societal connections, are driving a long-tail trend of rude behavior.
💬 New York-based neuropsychologist Sanam Hafeez said: "The pandemic really did change us very inherently because, for the first time in anyone's lifetime, it was like every man for himself."
Flashback: Early in the pandemic, reports of bad behavior — outbursts on airplanes and violence against health care workers became more common.
Not much has improved since then.
The pilot said: "I shouldn't have to say that."
4. 🛥️ Sign of our times: Boat sales boom
Spending on pleasure boats continues to hover near remarkable highs, Matt Phillips writes for Axios Markets.
Why it matters: You don't buy a boat unless you're feeling fairly confident the economic wind is at your back. So this is a good sign for the economy.
The ongoing boat-buying binge — which began during COVID shutdowns — is another strike against the once dominant "looming recession" narrative.
What's happening: It's not just yacht-owning one-percenters driving America's booming boat economy, Axios' Joann Muller wrote back in June.
5. 🐦 Left helped drive Musk's Twitter purchase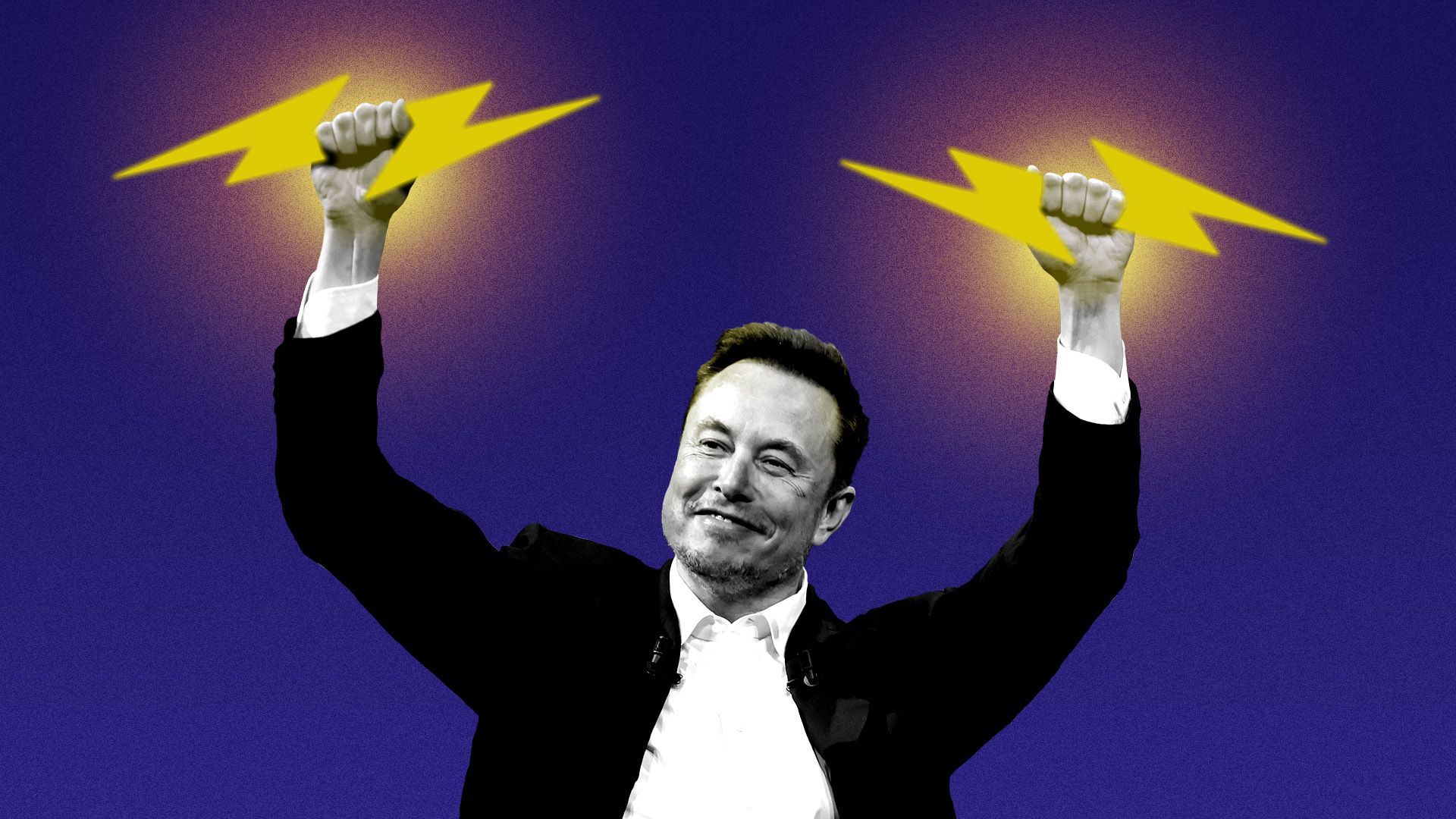 Before Elon Musk bought Twitter last year, he expressed "swelling concern with the dangers of what he called the 'woke mind virus' that he believed was infecting America," Walter Isaacson writes in his deeply reported "Elon Musk," out Sept. 12.
Why it matters: During their remarkable series of hundreds of conversations, Musk told Isaacson gravely that unless what he viewed as these "anti-science, anti-merit and anti-human" trends were slowed, "civilization will never become multiplanetary."
The Wall Street Journal published an early excerpt of the book (subscription required). Musk's brooding was triggered partly by his oldest child, then 16, Isaacson writes:
"Hey, I'm transgender, and my name is now Jenna," she texted the wife of Elon's brother. "Don't tell my dad." When Musk found out, he was generally sanguine, but then Jenna became a fervent Marxist and broke off all relations with him. ...
The rift pained him more than anything in his life since the infant death of his firstborn child Nevada. "I've made many overtures," he says, "but she doesn't want to spend time with me."
6. 🐶 Stocks' dog days
Stocks posted their second monthly decline of the year in August.
But an end-of-the-month rally helped the S&P 500 cut its losses significantly, Axios' Matt Phillips writes.
7. 🎓 Student loan interest starts again TODAY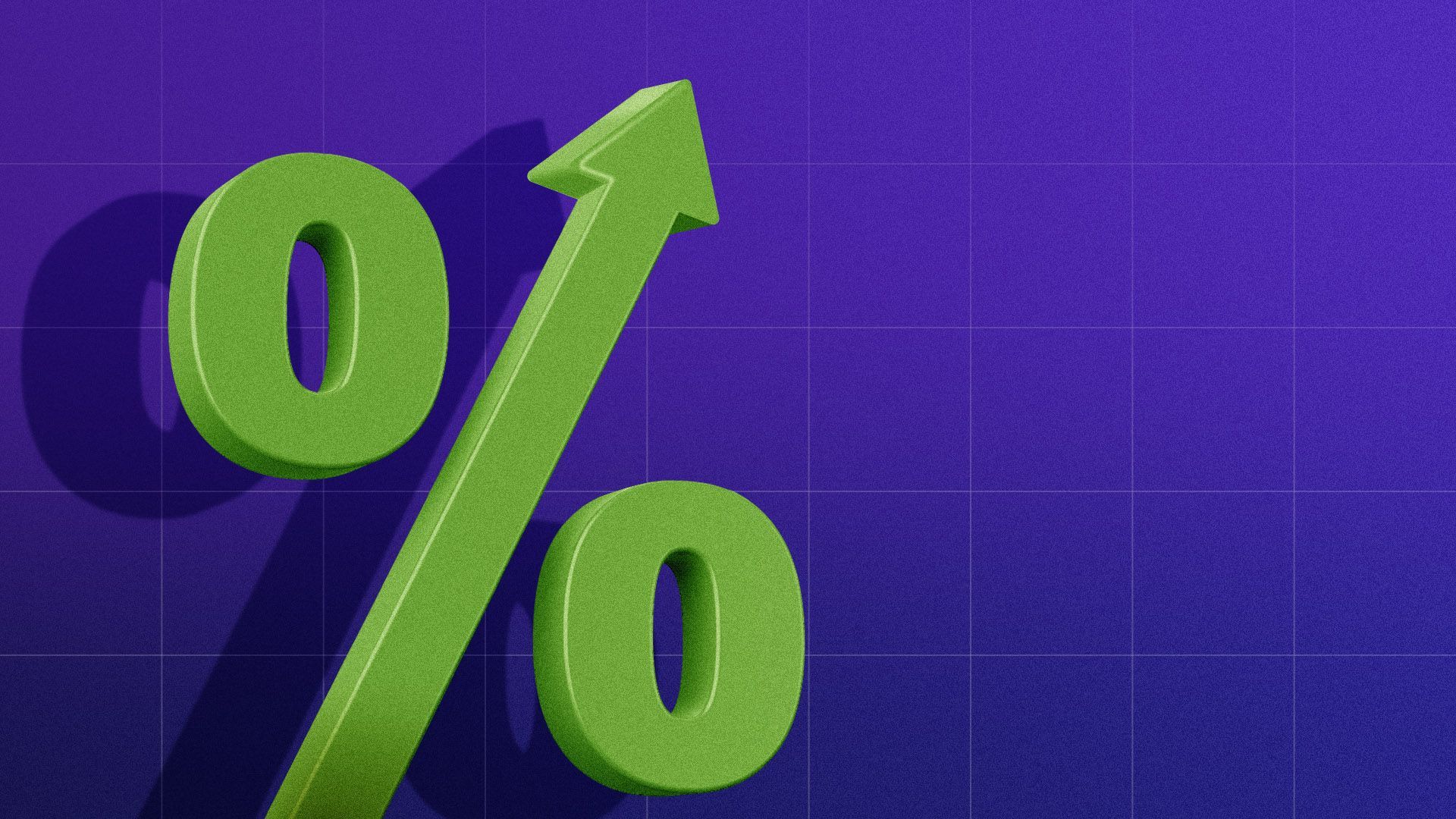 Interest begins accruing on federal student loans today after the three-year pandemic pause.
Payments resume Oct. 1. Expect a bill at least 21 days before your payment's due date, Axios' April Rubin writes.
8. 🇯🇵 1 fun thing: Rahm's fish-market diplomacy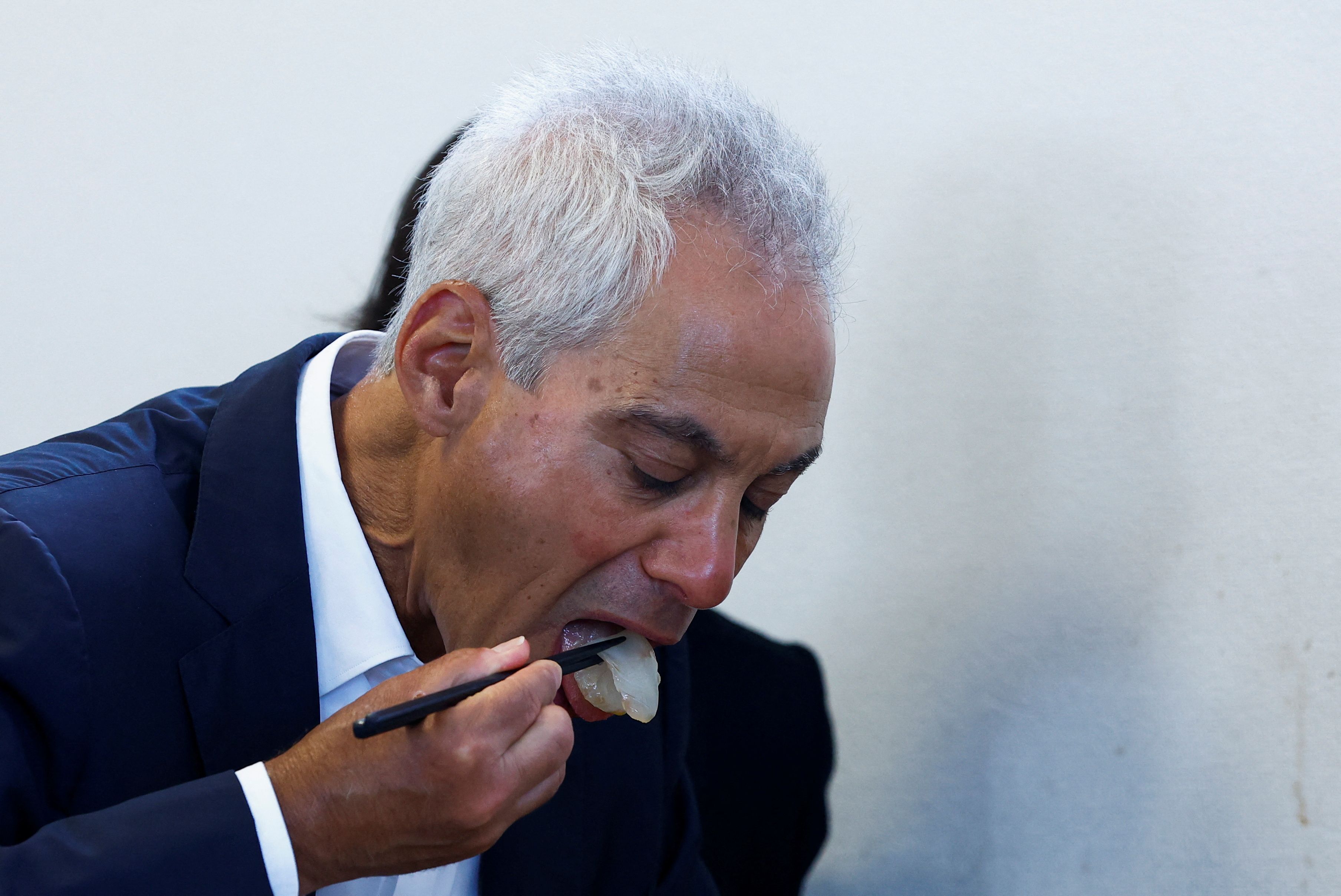 Rahm Emanuel, U.S. ambassador to Japan, punched back against China with a show of support for Japanese fishers and farmers, after the release of treated radioactive water from the crippled Fukushima nuclear power plant.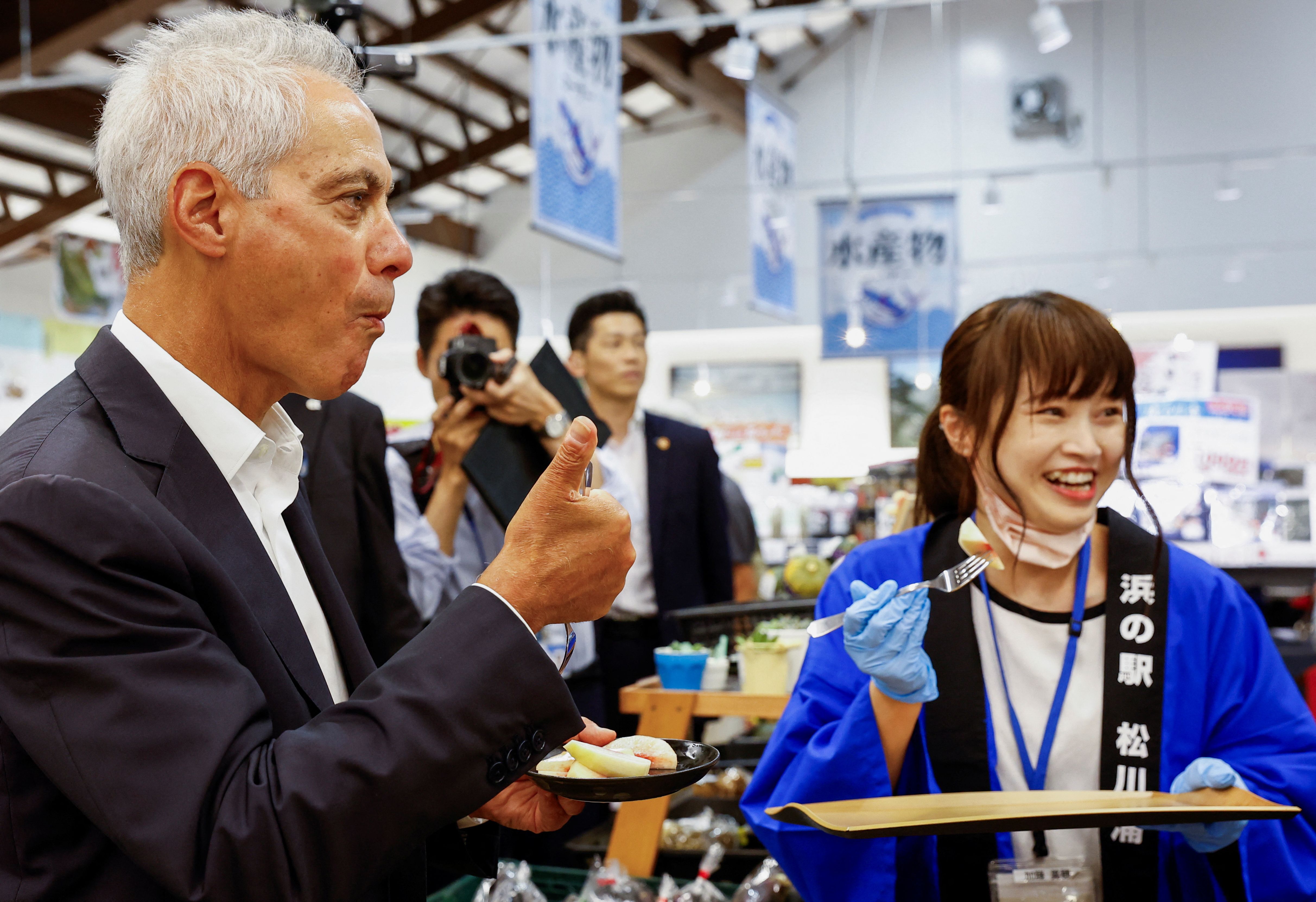 Ahead of his visit to the Fukushima region, Emanuel called out "China's baseless political and economic actions against Japan over the release of treated wastewater from the nuclear plant."
The trip, he wrote, "has now taken on the additional purpose of standing shoulder-to-shoulder with Japan to confront Beijing's latest acts of economic coercion."
Thanks for sharing your morning with us. Please invite your friends to sign up.