November 10, 2022
🚴 Happy Thursday from Bentonville, Ark., where I'll join an event about the state's recreation economy at noon CT. Register here to join in person or online.
Smart Brevity™ count: 1,496 words ... 5½ minutes. Edited by Jennifer Koons.
🐦 Breaking: Elon Musk emailed his workers for the first time late yesterday, and banned remote work unless he personally approves it, Bloomberg reports.
1 big thing: Trump's new torments
Some allies of President Trump are considering distancing themselves from his presumptive 2024 presidential campaign after Tuesday night's Republican disappointments across the map, Jonathan Swan reports.
Why it matters: Trump's involvement in Pennsylvania's Senate race, which the GOP lost — plus his endorsement of hard-right House candidates who lost or are struggling — dented his aura as a power broker.
"Trump's invincible … until he's suddenly not," a former senior Trump administration official said.
"But after so many false alarms, no one knows when will be the time we look back at and say: 'In retrospect, it was over then — we just couldn't know for sure in the moment.'"
👂 What we're hearing: Tuesday's quick disaster in Pennsylvania clouded what might be a more tolerable final outcome for Trump-endorsed candidates.
Trumpworld is holding out hope that he could still come up with wins in the too-close-to-call Senate races in Nevada and Arizona.
Kari Lake, the Trump-aligned candidate for Arizona governor, is also still fighting a neck-and-neck race.
Behind the scenes: Some of Trump's top advisers want him to delay his "big announcement" — likely of a 2024 presidential campaign — until after the Georgia runoff election on Dec. 6.
But Trump has made clear he has no intention of listening to that advice, at least for now.
🔭 Zoom out: Many Republican elites and influential GOP lawmakers have been done with Trump for a long while — and felt even more done with him after Tuesday.
Several well-known Republicans declined an opportunity to tell Swan on the record that they feel it's time to move on from Trump.
Their desire to keep their views private shows Trump, and his hold over a hardcore portion of the base, still scares them.
What's next: All GOP eyes will be on the Republican Jewish Coalition's annual meeting in Las Vegas next week.
Trump isn't in the speaker lineup. But it's a who's-who of potential 2024 opponents: Florida Gov. Ron DeSantis, Mike Pence, Mike Pompeo, Nikki Haley, Chris Christie, Sen. Tim Scott (R-S.C.) and Maryland Gov. Larry Hogan.
The other thing we're watching — and haven't yet seen — is whether GOP megadonors start to publicly repudiate Trump.
Ken Griffin — the billionaire CEO and big Republican donor, endorsed DeSantis in an interview published by Politico this week: "I think it's time to move on to the next generation."
The intrigue: Pence's memoir, "So Help Me God," will be out Tuesday, giving him a big burst of media attention.
An excerpt was published yesterday by The Wall Street Journal, and quickly made the rounds in GOP circles.
The headline: "My Last Days With Donald Trump."
2. Biden on GOP probes: "Almost a comedy"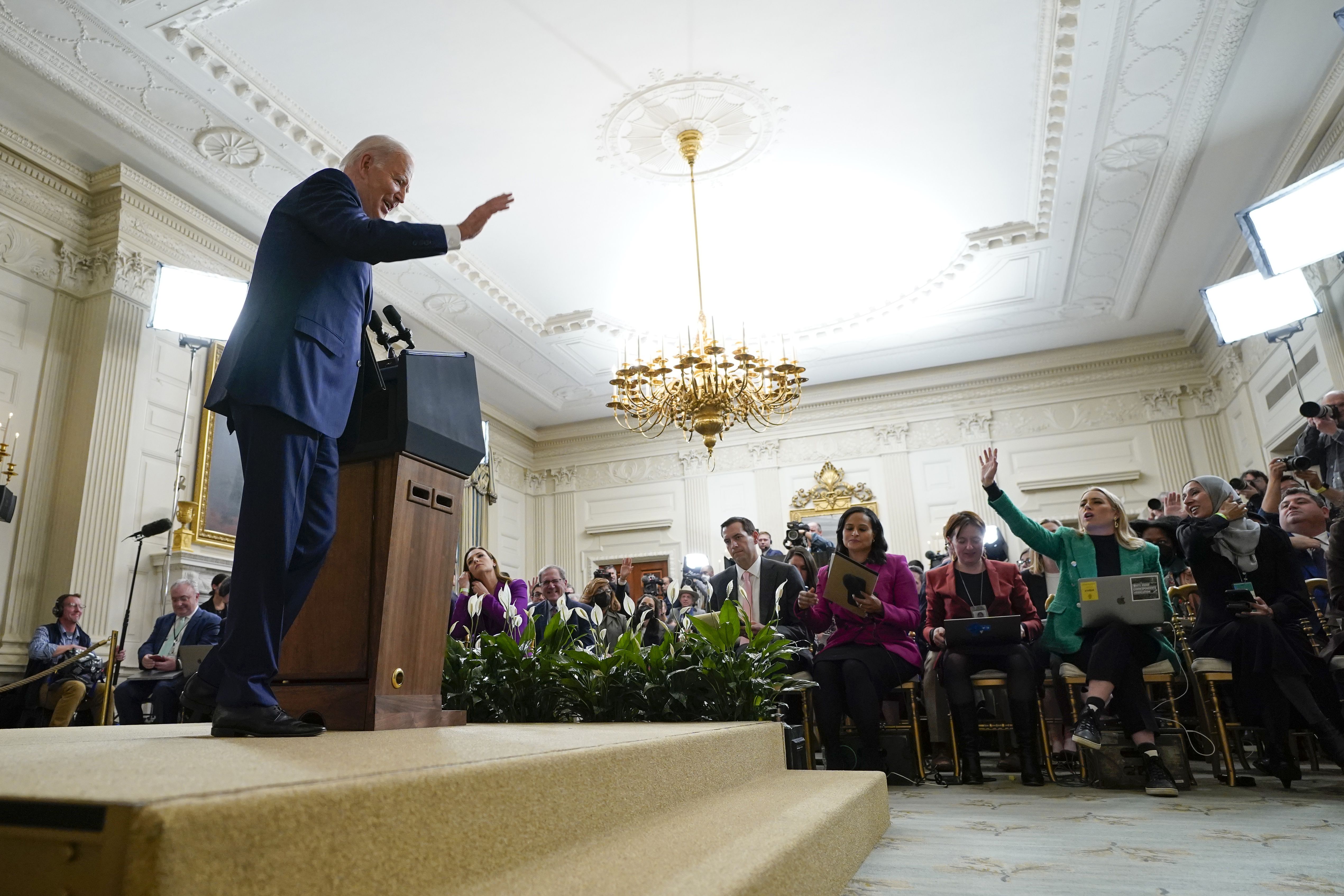 President Biden — taking a victory lap after Democrats exceeded expectations in the midterms — was asked about the raft of investigations, including a probe of Hunter Biden's business dealings, planned by Republicans if they win the House (which is likely, but not sealed).
"'Lots of luck in your senior year,' as my coach used to say," Biden replied. "I think the American people will look at all of that for what it is. It's just almost comedy."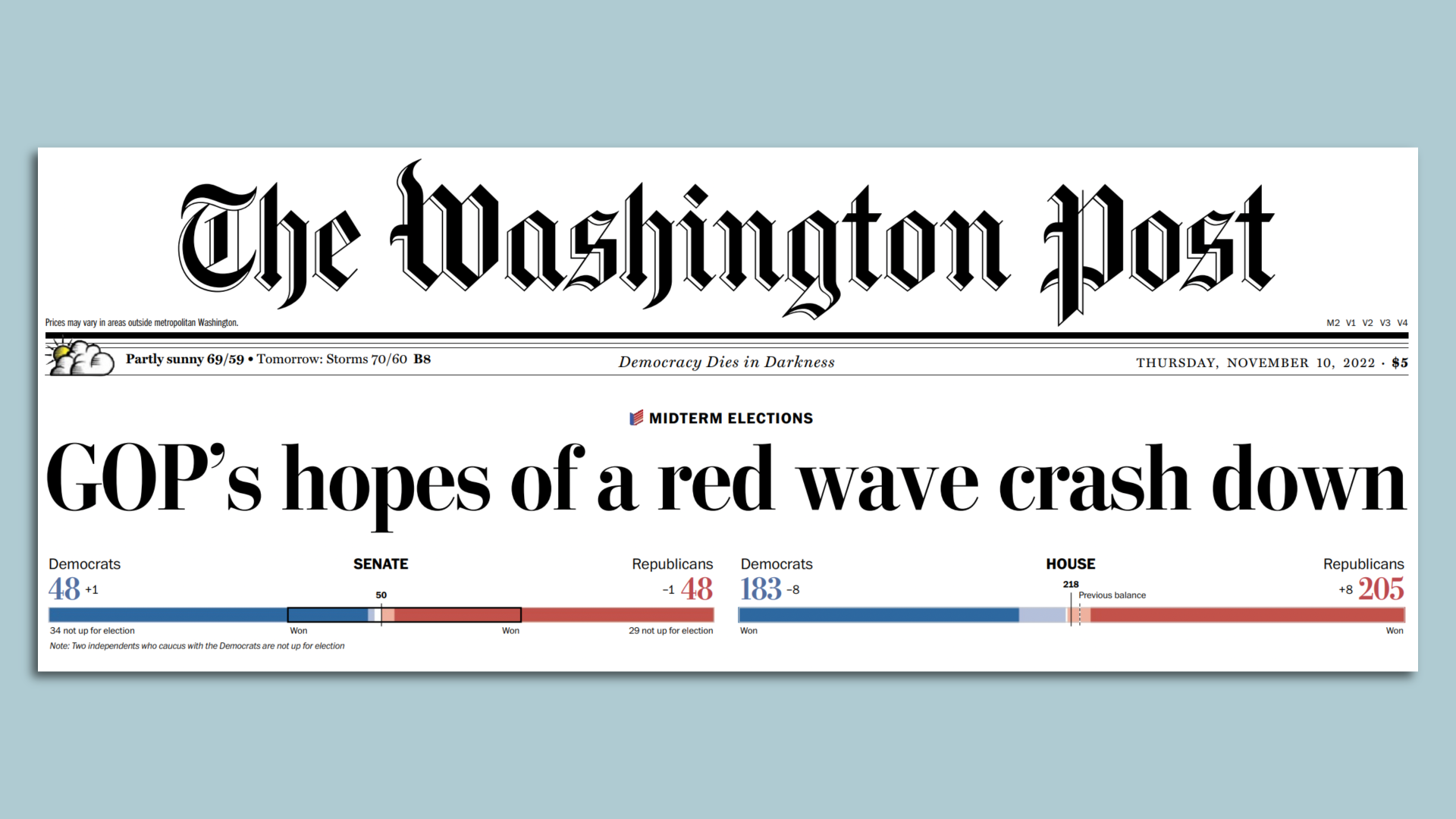 State of play: Several tight races in California may determine House control.
Either party could clinch a Senate majority with wins in both Nevada and Arizona — where the races were too early to call. But it's likely that, for the second time in two years, the Senate majority could come down to a runoff in Georgia. That means a 26-day scramble ahead.
"While the press and the pundits [were] predicting a giant red wave, it didn't happen," Biden said at his news conference. "I know you were somewhat miffed by my — my obsessant [sic] optimism, but I felt good during the whole process."
"[W]e lost fewer seats in the House of Representatives than any Democratic President's first midterm election in the last 40 years. And we had the best midterms for governors since 1986."
3. 💰 Astronomical spending to flood Georgia
Hundreds of millions of dollars will flood Georgia over the next few weeks if — as looks possible — Senate control hinges on the Dec. 6 runoff between Herschel Walker (R) and Sen. Raphael Warnock (D-Ga.), Axios' Alexi McCammond, Emma Hurt and Lachlan Markay report.
Walker and National Republican Senatorial Committee chair Rick Scott are already hitting up donors.
"It's crucial that we raise the resources to stay on television," they wrote yesterday in a memo obtained by the group Documented and shared with Axios.
4. Crypto's great betrayal
Tuesday was crypto's Bear Stearns moment — a central financial player collapsed into the arms of a much bigger rival. Yesterday was its Lehman Brothers moment: That same central player imploded into a balance sheet hole of unknowable size, Axios' Felix Salmon writes.
Why it matters: The collapse of FTX, based in the Bahamas, is the most consequential failure the crypto world has seen since the Mt. Gox exchange disappeared overnight in 2014.
🚨 "It looks likely that a new cascade of margin calls, deleveraging and crypto company/platform failures is starting," JPMorgan analysts wrote in a research note yesterday.
What's happening: FTX received withdrawal requests totaling $8 billion, according to a communication from its founder Sam Bankman-Fried (known as SBF) that was first reported by The Wall Street Journal.
It now seems likely that FTX will end up filing for bankruptcy.
The bottom line: SBF was in many ways the most trusted human in all of crypto. That trust turns out to have been misplaced, and millions of crypto fans now feel betrayed.
5. 🧨 Debuting next week ... Axios Pro: Health Care Policy
If you're a Hill staffer or member — or your business relies on Congress and health care policy — you'll want to subscribe to Axios Pro: Health Care Policy.
Axios Pro has a laser focus on Congress and key committees.
Preview: See our scoop on health-care intrigue for the new Senate.
6. 🖼️ Paul Allen collection smashes auction record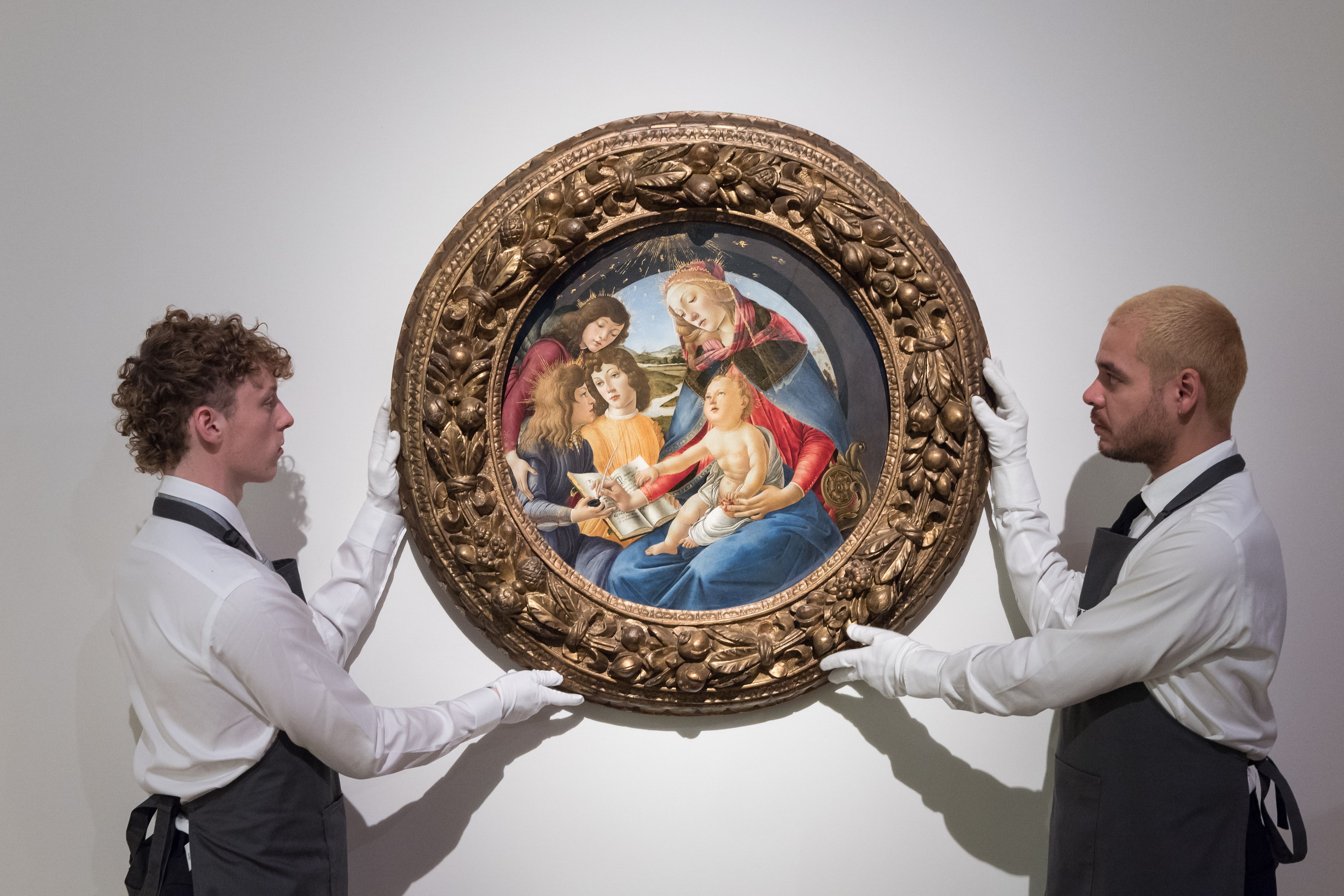 Paul Allen's art collection fetched more than $1.5 billion at Christie's New York last evening — Part 1 of a two-day auction of works owned by the late Microsoft co-founder, Axios' Felix Salmon and Rebecca Falconer report.
Why it matters: The $1,506,386,000 reached for the 60 works owned by Allen obliterates the previous record for the most valuable private collection ever auctioned — set when divorcing spouses Harry and Linda Macklowe sold their artworks for $922 million last year.
Paintings by five celebrated artists each sold for more than $100 million:
Paul Gaugin ($106m) ... Georges Seurat ($149m) ... Paul Cézanne ($138m) ... Vincent Van Gogh ($117m) ... and Gustav Klimt ($105m).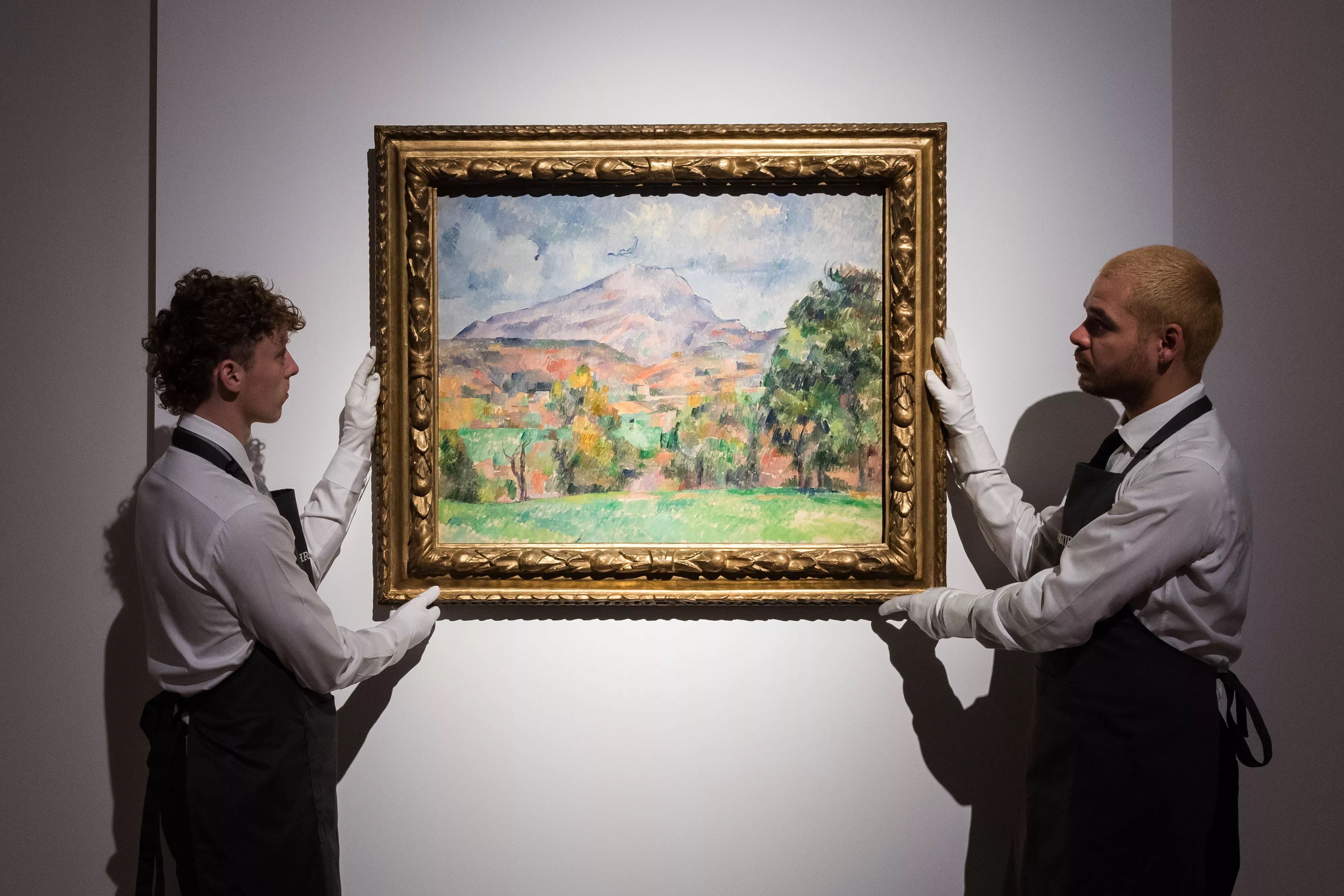 Today, Christie's will auction a further 95 artworks from Allen's collection.
7. ⚽ Satellite view of World Cup fan cabins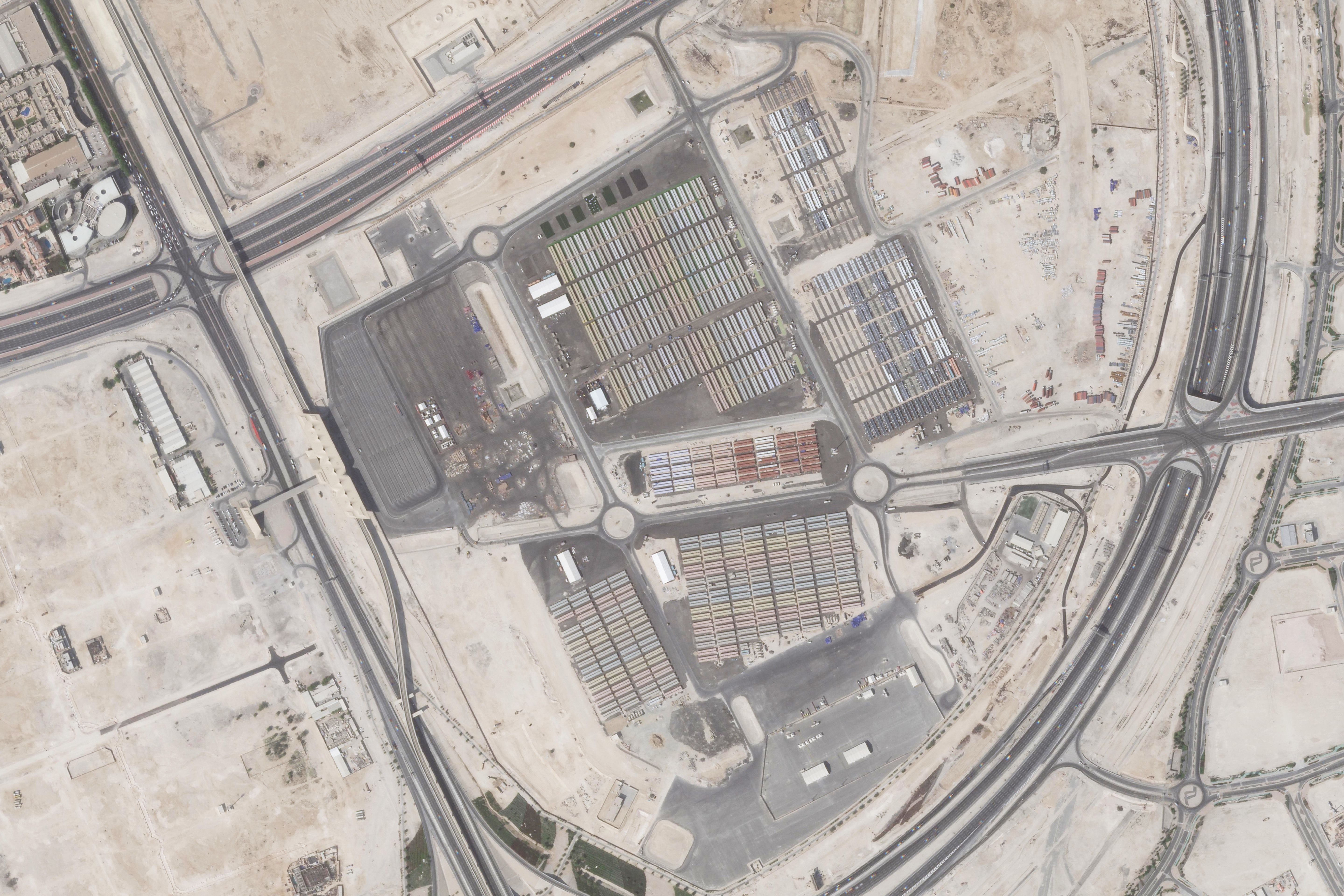 Doha, Qatar, unveiled a 6,000-cabin fan village in an isolated lot near its international airport — a housing offering toward the lower end of what's available for the World Cup, which runs Nov. 20 to Dec. 18.
Desert winds kicked up sand as journalists toured the cabins, which could hold as many as 12,000 people, AP reports.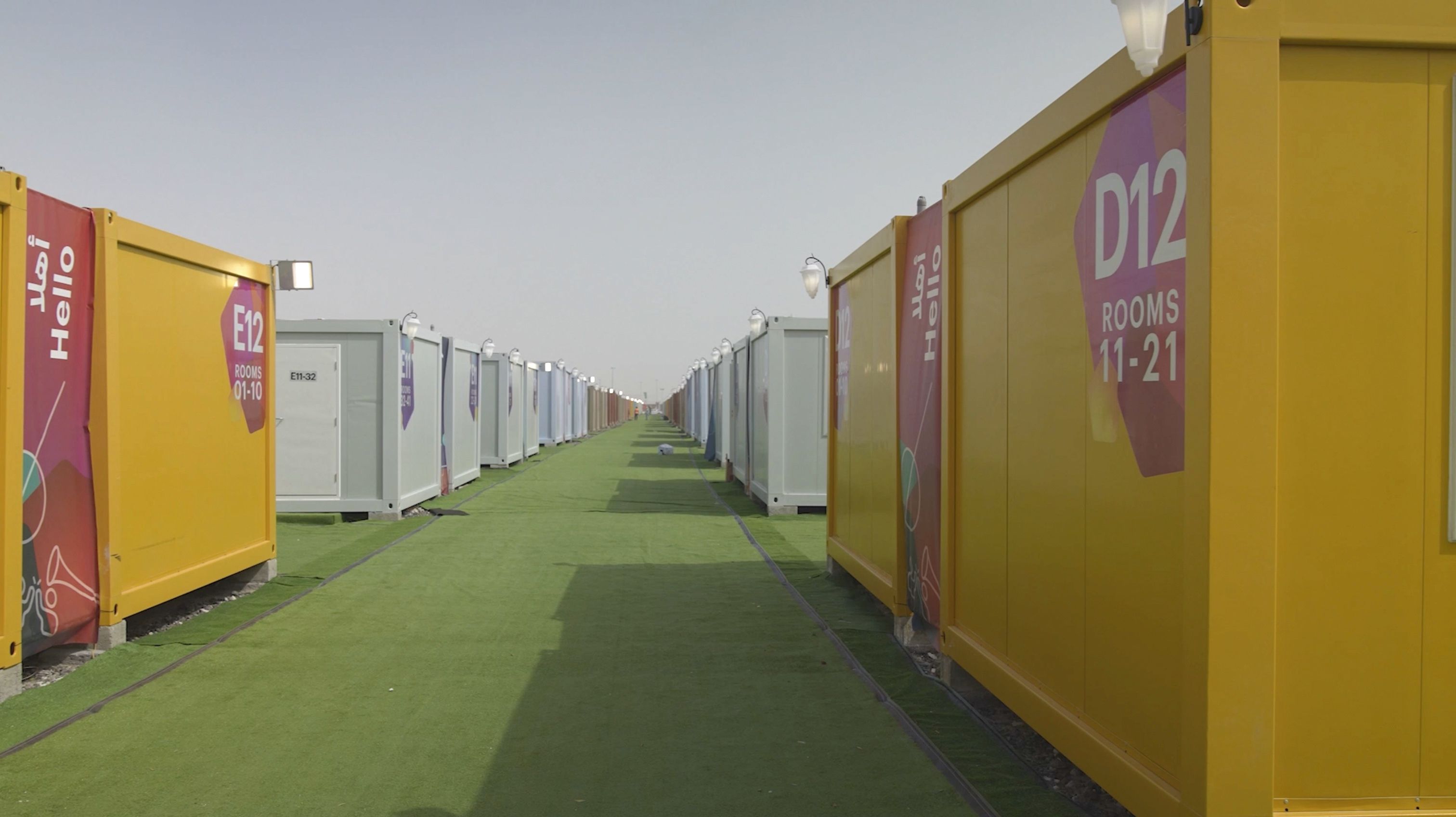 The cabins hold one or two people, and go for around $200 a night.
8. 🎞️ Marvel Cinematic Universe finally gets more diverse
The Marvel Cinematic Universe — one of the biggest institutions in popular culture — is finally starting to reflect the diversity of its real-world fans.
"Black Panther: Wakanda Forever," which premieres today, will be the first-ever Marvel movie with a Black woman lead.
Why it matters: Marvel is as big as it gets. The films in the Marvel Cinematic Universe have earned a total of more than $22 billion at the box office, plus billions more in merchandising, and spawned a global legion of hardcore fandom.
"It matters to be truly seen, to be heard in your authentic voice, and for stories to incorporate diverse perspectives for richer and more impactful narratives," said Kevin Strait, museum curator at the National Museum of African American History & Culture.
Flashback: From the beginning of the MCU in 2008, through the release of "Black Panther" in 2018, every Marvel movie had a white man as its main character.
But "Black Panther" was a tipping point: 11 of the 16 Marvel movies released since then (setting aside ensemble casts) have had a woman or a person of color at the center.
Axios' blockbuster visuals team put together a gorgeous project that tracks the MCU's evolution.
See the extended cut. Story by Sara Wise, Will Chase, Nicki Camberg, Lindsey Bailey and Sara Fischer. Illustrations by Lindsey Bailey, Allie Carl, Sarah Grillo, Maura Losch and Brendan Lynch.
📬 Thanks for starting your day with us. Please invite your friends to sign up to get their daily essentials — Axios AM, PM and Finish Line.