Axios AM
May 02, 2022
Good Monday morning. Muslims are marking Eid al-Fitr.
Smart Brevity™ count: 1,181 words ... 4½ mins. Edited by Zachary Basu.
1 big thing — Scoop: Esper says Trump wanted to shoot protesters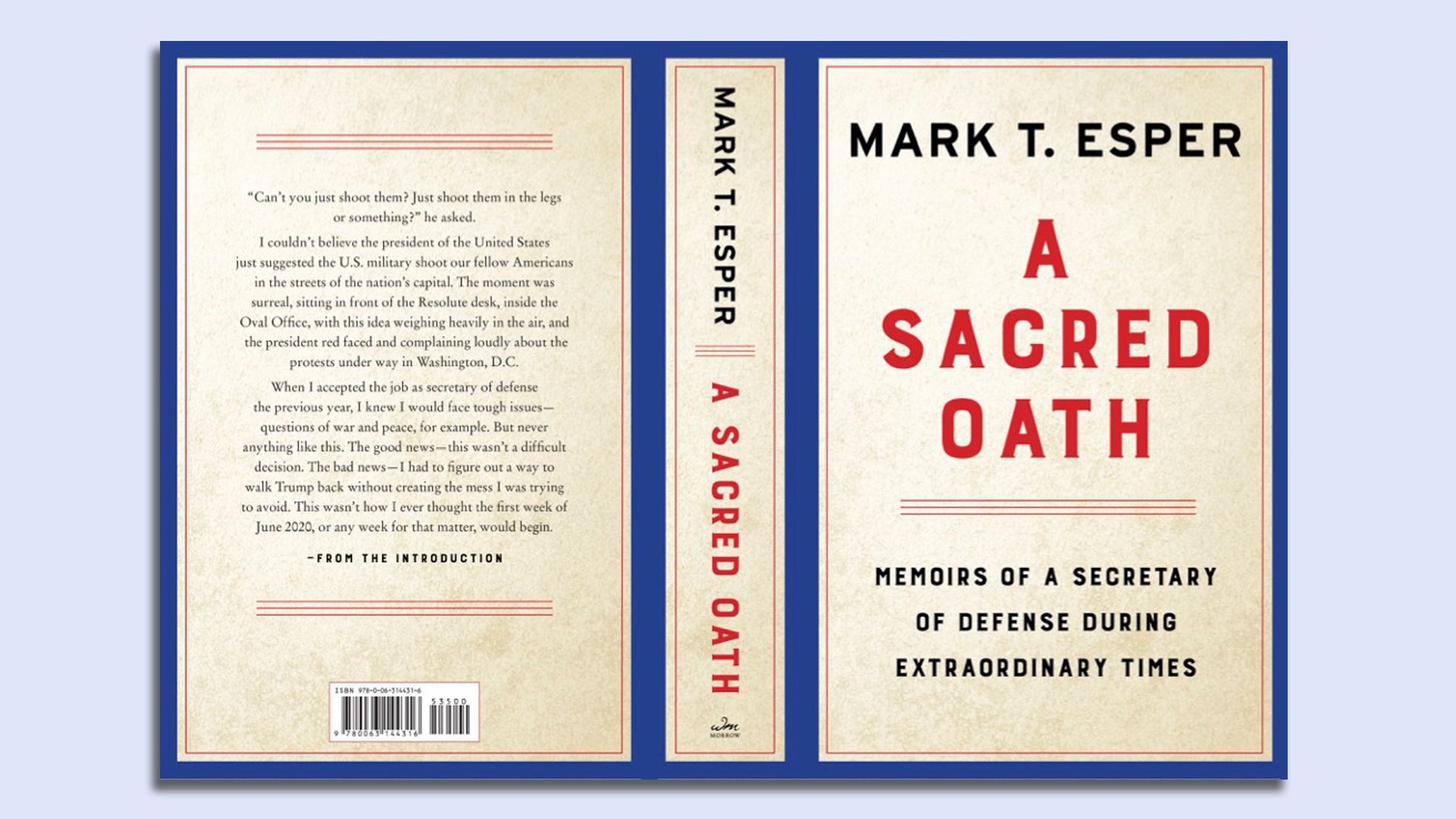 Former Defense Secretary Mark Esper charges in a memoir out May 10 that former President Trump said when demonstrators were filling the streets around the White House following the death of George Floyd:
"Can't you just shoot them? Just shoot them in the legs or something?"
Why it matters: The book, "A Sacred Oath," contains vivid, first-person revelations by a top Cabinet member, bolstering outsiders' accounts of extreme dysfunction in Trump's White House.
Esper, who had earlier been Secretary of the Army, was fired by Trump after the 2020 election.
That moment in the first week of June, 2020, "was surreal, sitting in front of the Resolute desk, inside the Oval Office, with this idea weighing heavily in the air, and the president red faced and complaining loudly about the protests under way in Washington, D.C.," Esper writes.
"The good news — this wasn't a difficult decision," Esper continues. "The bad news — I had to figure out a way to walk Trump back without creating the mess I was trying to avoid."
Behind the curtain: The book was vetted at the highest levels of the Pentagon. I'm told that as part of the clearance process, the book was reviewed in whole or in part by nearly three dozen 4-star generals, senior civilians, and some Cabinet members.
Some of them had witnessed what Esper witnessed.
During the book's security review, Esper sued the Pentagon over a classification dispute.
Context: Esper enraged Trump by publicly stating in June 2020 that he opposed invoking the Insurrection Act — an 1807 law that permits the president to use active-duty troops on U.S. soil — in order to quell protests against racial injustice.
Michael Bender — then with The Wall Street Journal, now with the N.Y. Times — reported last year in his book, "Frankly, We Did Win This Election," that Trump repeatedly called for law enforcement to shoot protesters during heated meetings inside the Oval Office.
2. Pay-data wave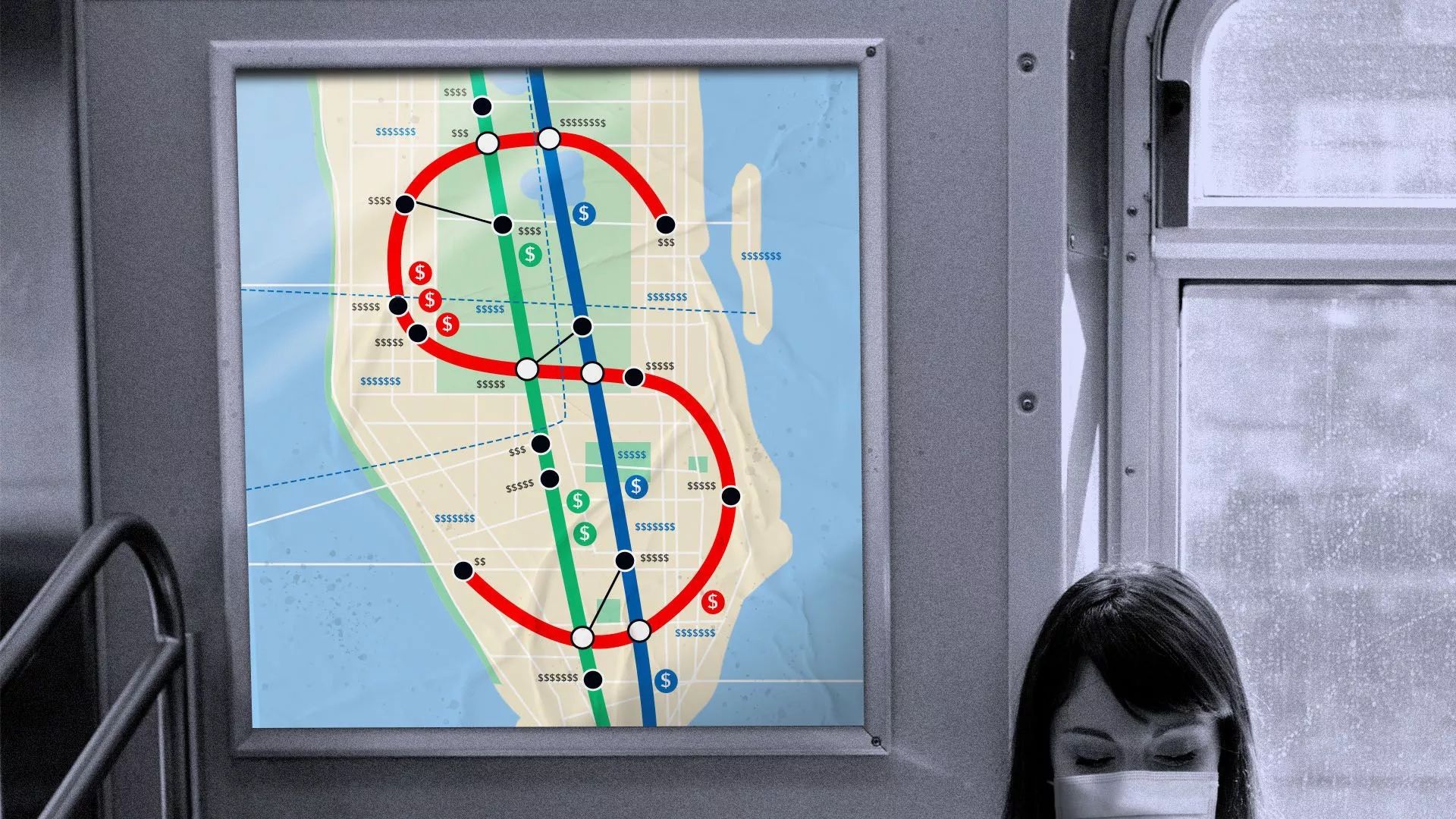 Job postings in New York City are about to get a lot more interesting:
Starting Nov. 1, employers will be required to post the maximum and minimum salary for a role — so you can know how much a job pays before you take that interview, Axios' Emily Peck reports.
Why it matters: This is quickly becoming a trend. Salary transparency is believed to be a way to diminish unfair gender and racial pay disparities, and more states and cities are adopting the practice.
Colorado's law went into effect last year. Washington State just passed its own legislation. About a dozen more states are mulling laws.
Since NYC is such a highly competitive labor market, what happens there will be influential.
The intrigue: New York's law was supposed to go into effect this month. But late last week, the date was pushed back after businesses objected.
Business groups had argued that this law couldn't come at a worse time, when the competition for workers is hot and they want maximum flexibility on pay. Plus, they said it would put small businesses that pay less at a disadvantage.
Advocates for equal pay argued that employers still have a lot of flexibility to post high maximums and low minimums.
3. 📊 Biden alarm: Down in Massachusetts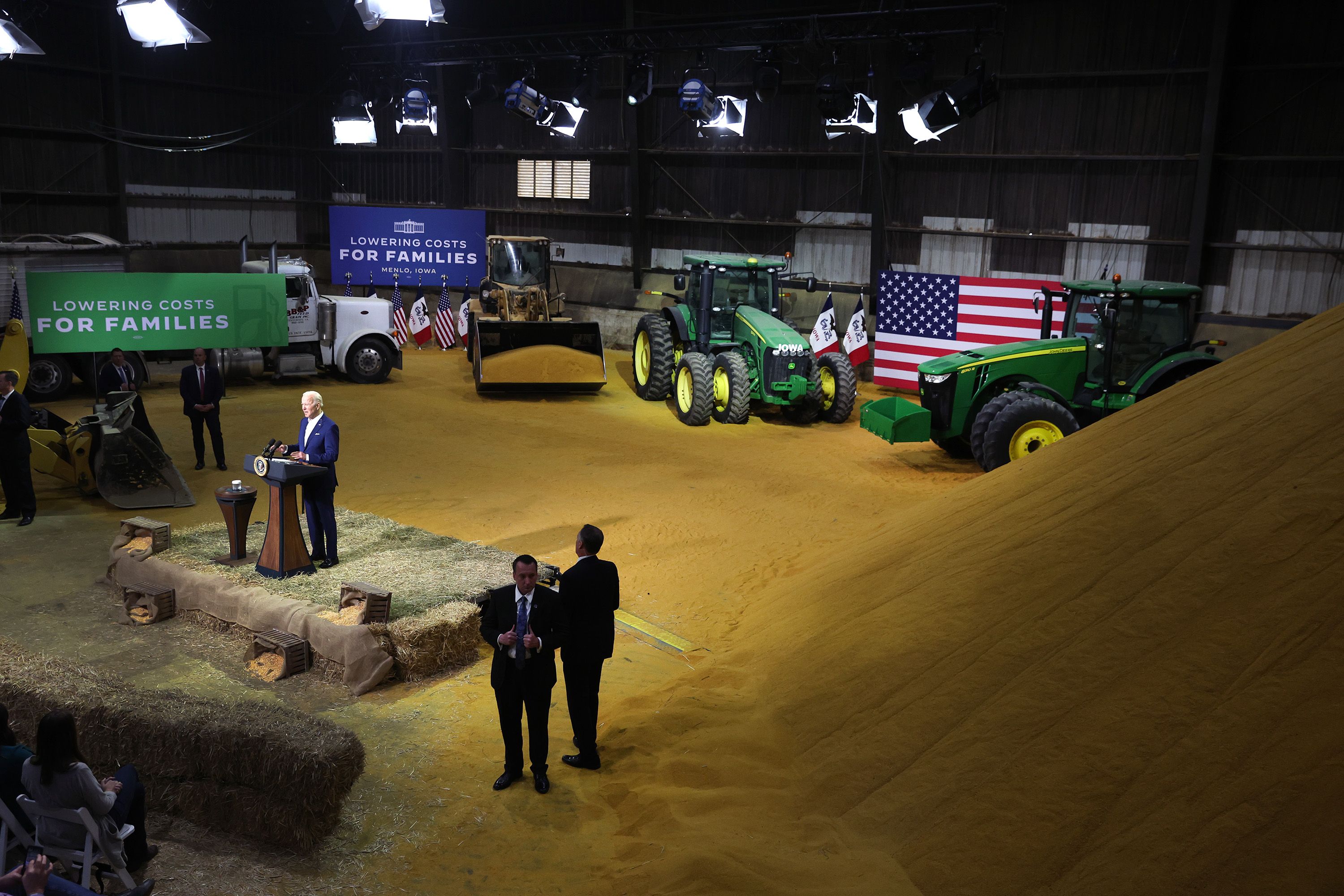 President Biden has just 46% approval in a new poll of registered voters in Massachusetts — a deep-blue state where he beat former President Trump by 33½ points.
Biden struggled most with Bay State voters 35 or younger, with just 37% approving, The Globe reports.
Among unenrolled (independent) voters — Massachusetts' largest voting bloc — 39% approve, 52% don't.
Zoom out: The New York Times reports John Anzalone, Biden's lead pollster, repeatedly sounded the alarm last year about the danger immigration and inflation posed to the president's support
The correspondence — "a road map of the declining support of a president whose initial legislative proposals spurred comparisons to the New Deal" — was obtained by Jonathan Martin and Alex Burns for their book, "This Will Not Pass," out tomorrow.
4. ✈️ World's longest direct flights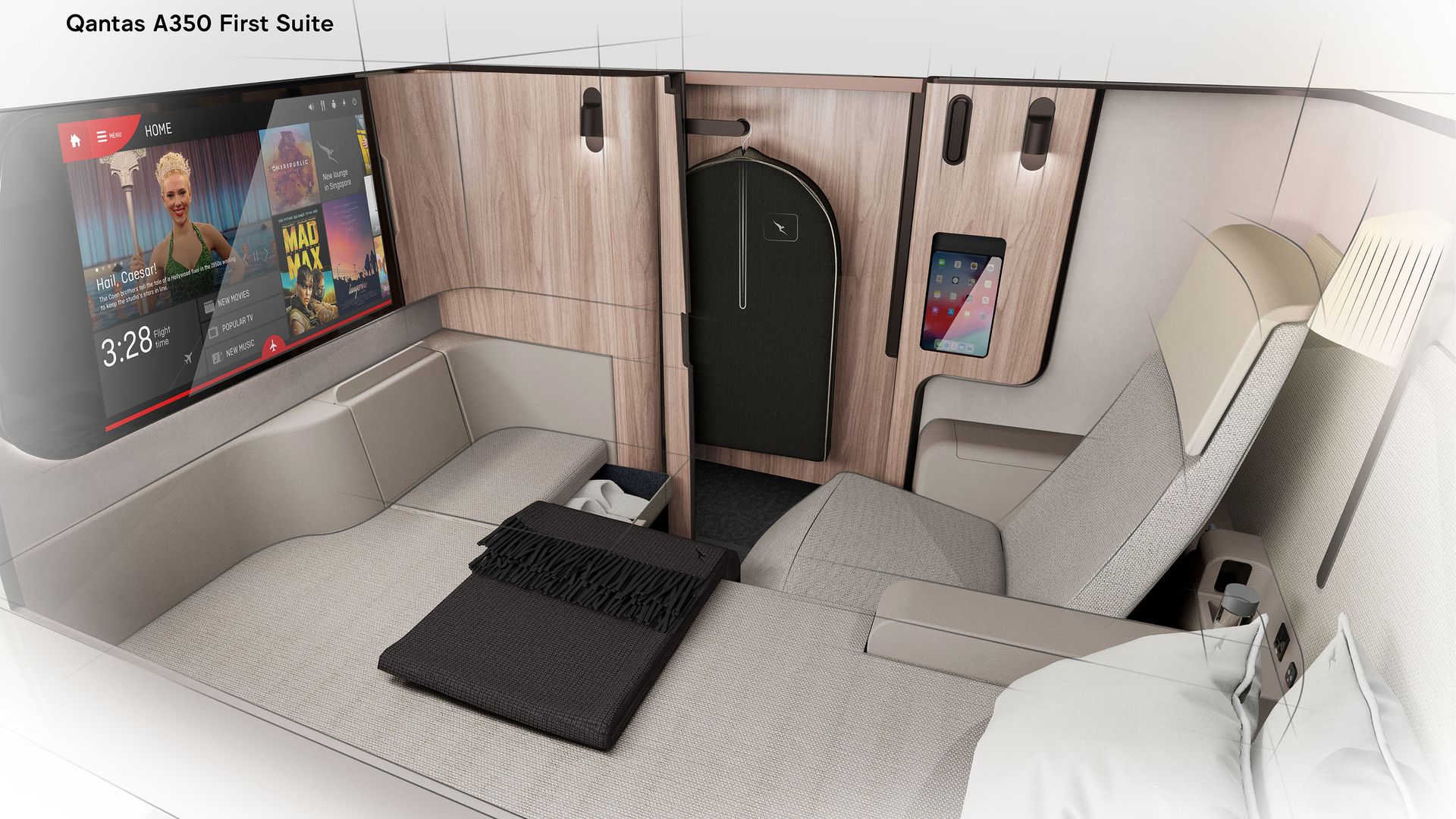 Above is a rendering of the first-class cabin on flights that Qantas says will "conquer the final frontier of long-haul travel," beginning in 2025.
The "endurance flying" plan is code-named Project Sunrise.
5. Israel condemns Lavrov's "unforgivable" Hitler remarks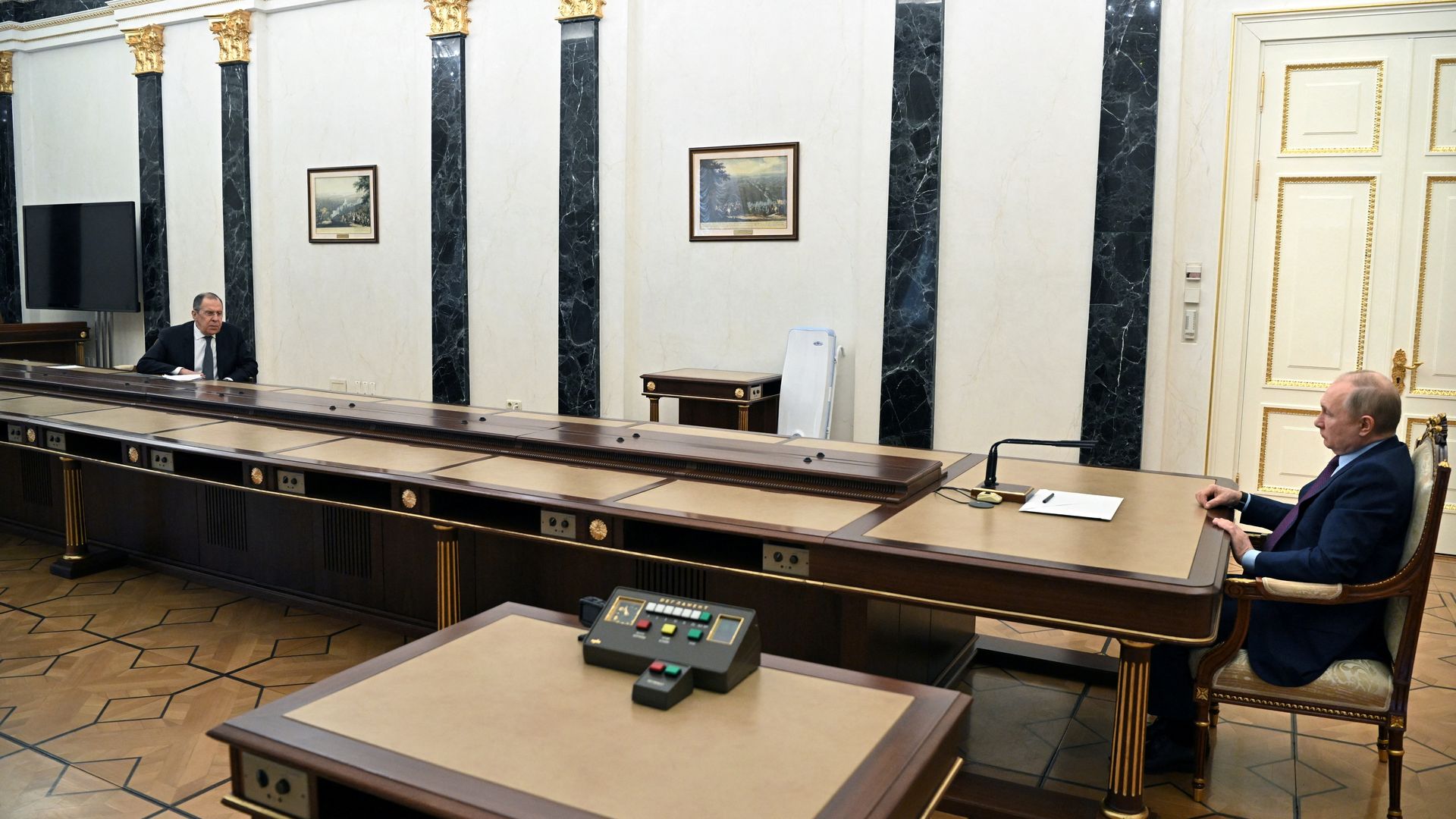 Israel condemned Russian Foreign Minister Sergei Lavrov's false claim that Adolf Hitler had "Jewish blood," calling the remarks "unforgivable and outrageous," Axios from Tel Aviv author Barak Ravid reports.
The rare criticism came after Lavrov attempted to justify calling Ukrainian President Volodymyr Zelensky — who is Jewish — a "Nazi."
6. 🇺🇦 Jill Biden to Eastern Europe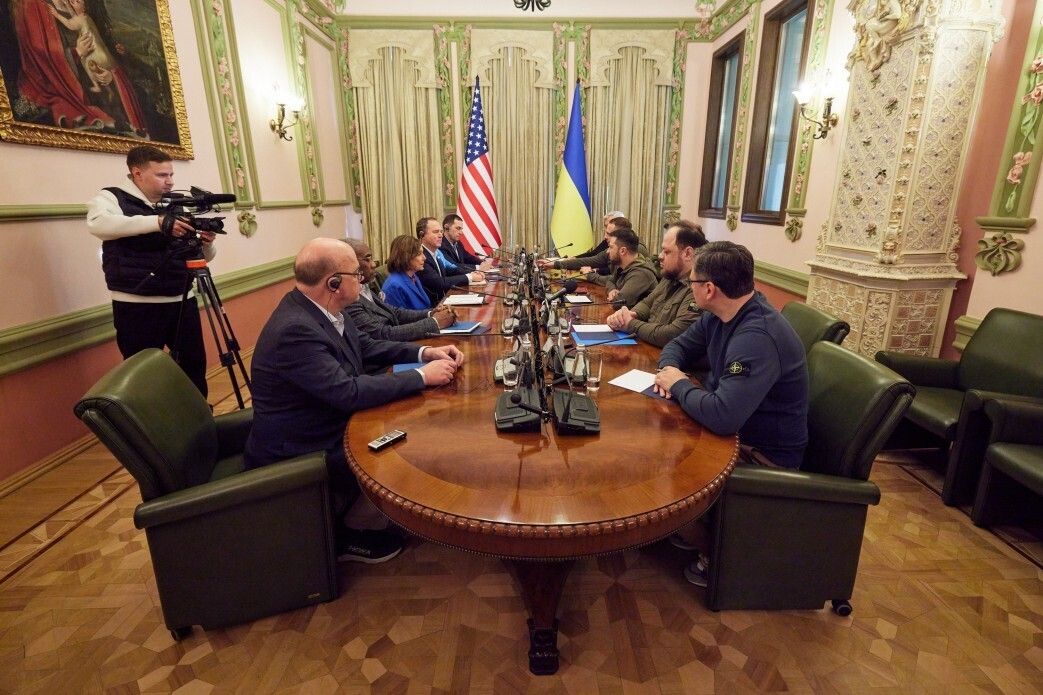 First lady Jill Biden will visit Ukrainian refugees in Romania and Slovakia this week, spending Mother's Day "with Ukrainian mothers and children who have been forced to flee their home country because of Putin's war," her office announced late last night.
🇵🇱 House Speaker Nancy Pelosi and a delegation of top Democrats met today with Polish President Andrzej Duda, a day after pledging on a surprise trip to Kyiv to support Ukraine "until victory is won."
7. 📚 First look: Jared Kushner on "Breaking History"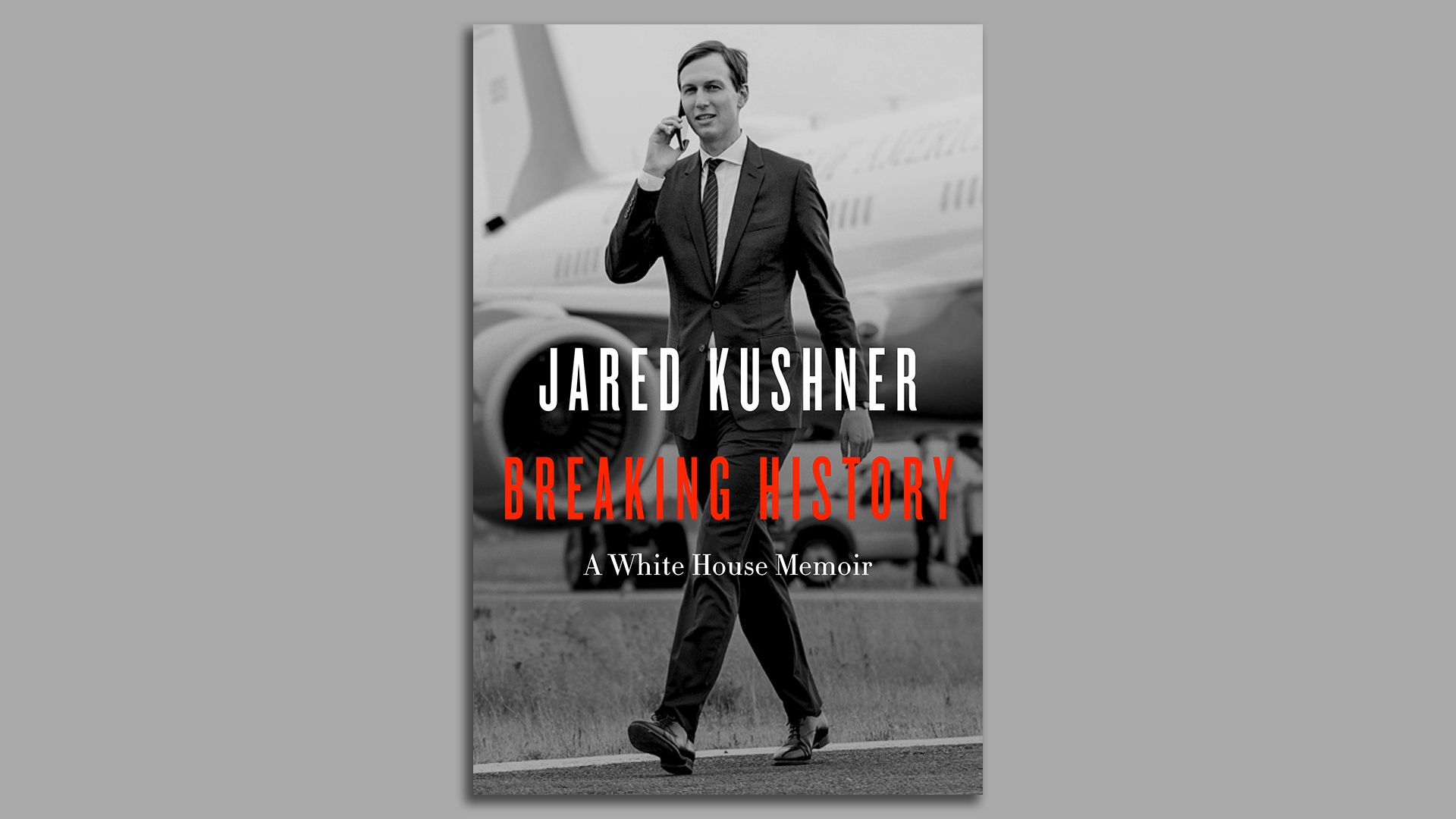 Jared Kushner will be out Aug. 8 with "Breaking History: A White House Memoir," with the publisher promising never-before-reported tales from the 2016 campaign, the Russia investigation, impeachment and COVID.
Kushner — one of the most powerful figures in the administration of his father-in-law, former President Trump — takes readers "inside debates in the Oval Office, battles at the United Nations, meetings in Arab palaces, and intense negotiations in North Korea, China, Mexico," says the publisher, Broadside Books.
Kushner — who now runs a global investment firm, Affinity Partners — gives his account of "negotiating the largest trade deal in American history, passing bipartisan criminal justice reform, and achieving several of the most significant breakthroughs in diplomacy in the last fifty years: the peace deals known as the Abraham Accords."
8. 🎸 Naomi Judd joins Hall of Fame a day after her death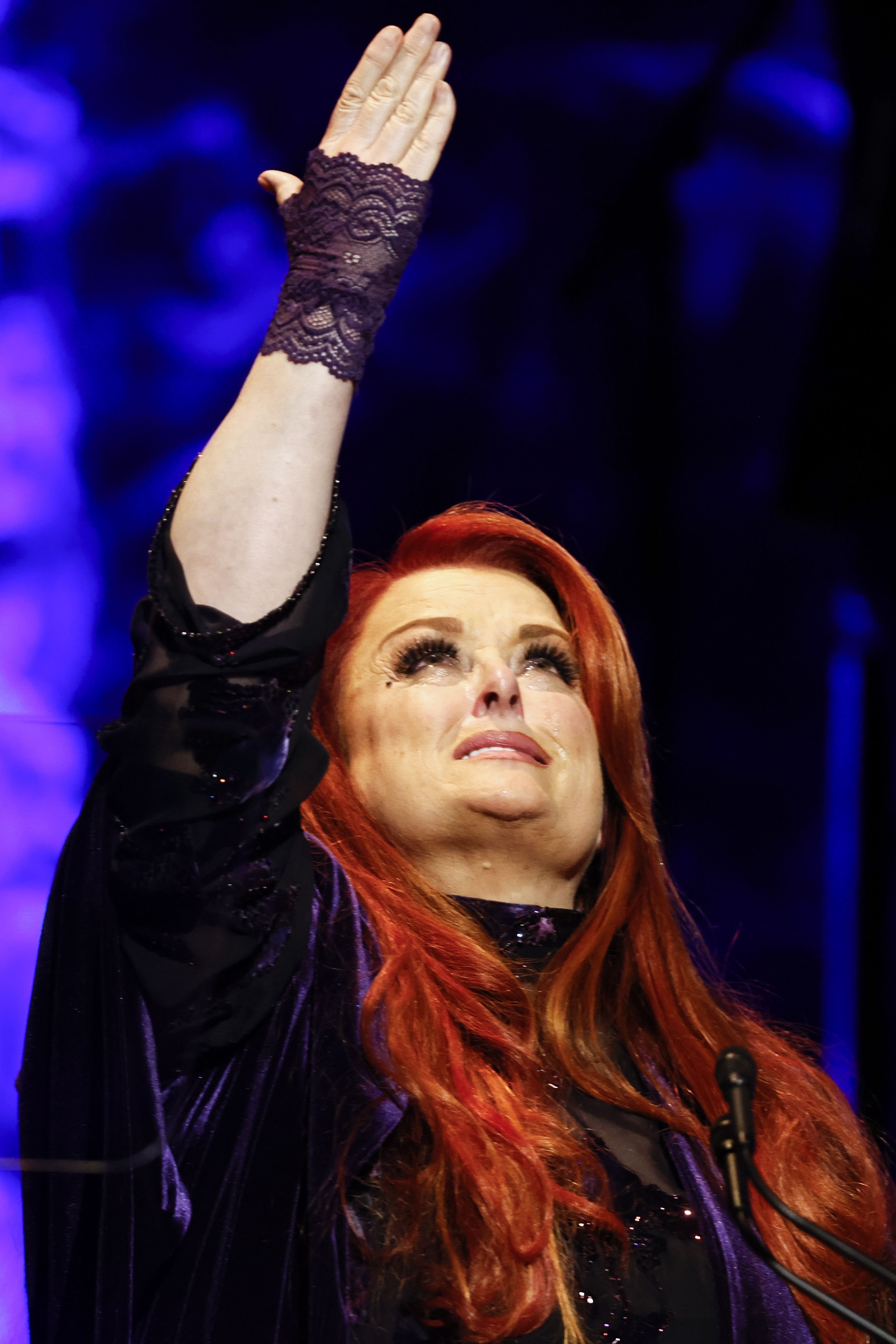 Above: Wynonna Judd looks to the sky during last night's induction ceremony at the Country Music Hall of Fame in Nashville, one day after the death of her mother, Naomi, at age 76.
The Judds were inducted in a ceremony filled with tears and music, as country royalty mourned the matriarch of one of the genre's most revered families, Axios Nashville's Nate Rau and Adam Tamburin report.
The family said in a statement that Naomi Judd died due to "the disease of mental illness."
"My heart's broken and I feel so blessed," Wynonna Judd told the crowd last night. "It's a very strange dynamic to be this broken and this blessed. ... Though my heart is broken I will continue to sing."
Watch a video from last night ... Read the obit ... Get Axios Nashville.
📬 Invite your friends to sign up here to get their daily essentials — Axios AM, PM and Finish Line.